Spotlight on Emma Cook, Librarian
Our new librarian, Miss Cook, offers top tips for encouraging reluctant readers and explains the importance of library time for pupil development.
Published
22 September 2023
What made you want to become a librarian?
A lifetime of loving stories. My experience as an English teacher has helped me realise the importance of reading for pleasure and I want to instil this in young people.
What is your favourite part of being a librarian and why?
I love that I can share the passion I have for books and storytelling. Everyday I can help pupils find a book they'll love and talk to them about books they've read.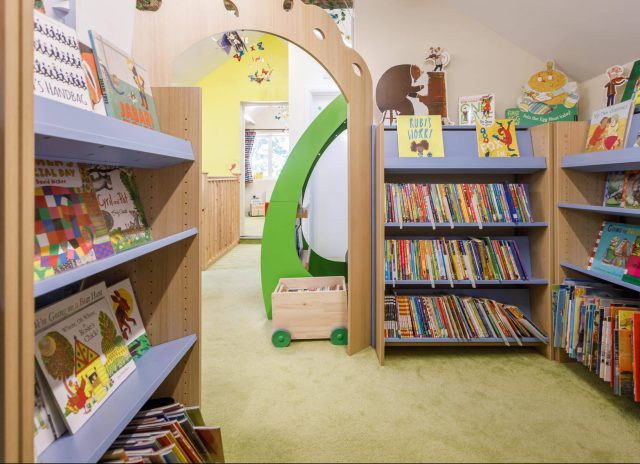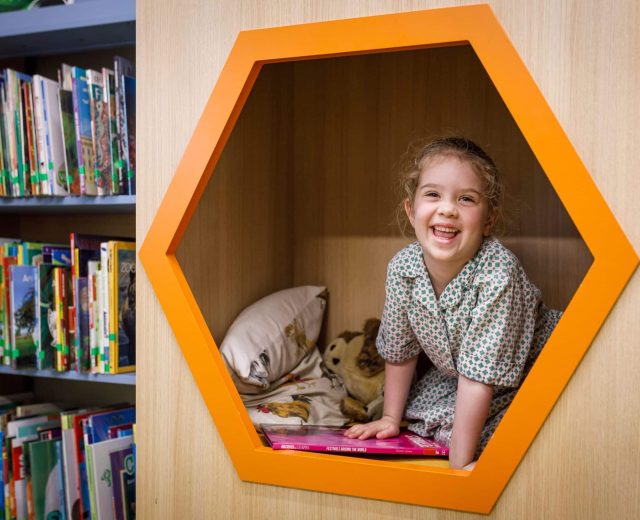 What opportunities do pupil librarians have?
Pupil librarians will learn important skills that will not only allow them to understand the running and management of a library and the systems involved, but also learn to work as a team, improve their communication skills, practice time management and become role models for younger pupils.
How does library time enhance a child's development?
Our library skills lessons enhance development by teaching pupils how to find and use books. Our broad selection of fiction allows children to explore and expand their imagination, whilst our non-fiction books can be used to help with other lessons or to allow them to explore facts that interest them. We will spend time reading as a class, reading out loud, reading silently and discussing various texts. We have a huge range of Classic Novels which I start to introduce from year three using the abridged versions.
What's your favourite children's book?
I fondly remember reading The Rainbow Fish over and over with my grandparents and I sometimes would read it a few times in one sitting. I was growing up around the time Harry Potter books were being released each year. The excitement I felt to queue up outside Waterstones to get the newest book is a feeling I'll never forget.
Favourite author?
Matt Haig has always been one of my favourite authors. He writes for teens and upwards. His books help me see things differently – they help me remember all the amazing things in the world and all through a beautiful storytelling lense.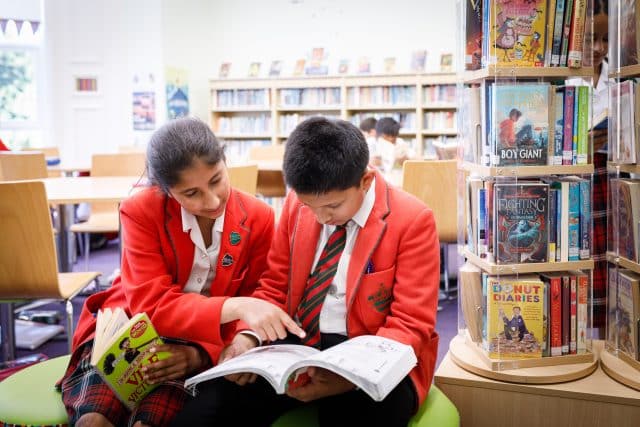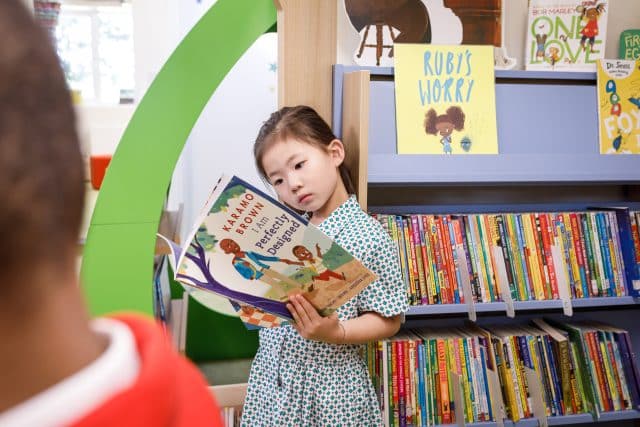 Top tips to encourage reluctant readers?
Firstly – come and speak to me! We can talk about how reading will help you grow, discover and escape. There is a book out there for everyone and sometimes it's just finding one that you fall in love with.
What are you reading at the moment?
The Fraud – Zadie Smith
What does an average day at Hallfield look like for you?
I see every class in the school once a week for library skills. I spend half my time in The Cottage Library with Foundation – year 2. The rest of my time is spent in the Prep library. Sometimes we read together, sometimes they can read silently. We practice how to find books. Other times we work in small groups using iPads or worksheets to explore the library deeper. This week, Key Stage 2 and 3 are looking at The Dewey Decimal System and how to find non-fiction books.
What do you love most about Hallfield?
Hallfield feels like a home. The building is beautiful, the grounds are stunning. I would have loved to be a student here when I was younger. I'm so lucky that my job is to be surrounded by books everyday. Also, I love seeing the chickens, guinea pigs and of course, Ginny the dog.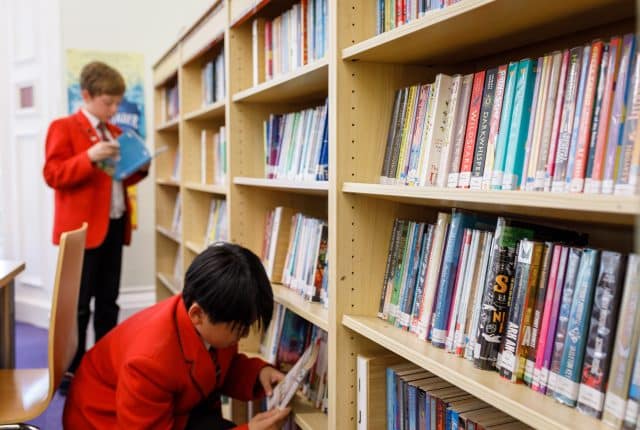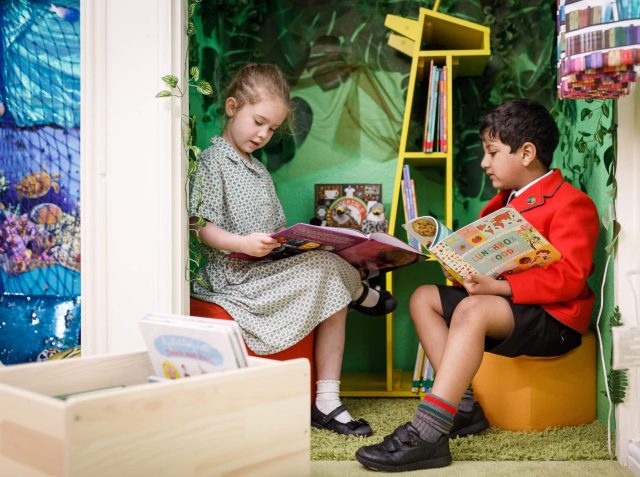 What hobbies / interests do you have outside of school?
My Grandad spent a lot of time with me passing on his love for the outdoors, so I spend most of my weekends and holidays climbing and hiking. His favourite place was the Lake District which is now mine too.I also go paddleboarding during the summer months, usually up and down rivers in Warwick.
If you could pass on any wisdom to your students, what would that be?
"Somewhere inside all of us is the power to change the world." – Matilda, Roald Dahl
Top 5 reads per school phase
Pre-Prep
Goodnight Moon – Margaret Wise Brown
Where the Wild Things Are – Maurice Sendak
The Very Hungry Caterpiller – Eric Carle
Last Stop on Market Street – Matt de la Peña
Fry Bread – Kevin Noble Maillard
Prep
Charlotte's Web – E.B. White
Holes – Louis Sachar
The BFG – Roald Dahl
Funky Chickens – Benjamin Zephaniah
Hilda and the Troll – Luke Pearson
Seniors
Harry Potter – J.K. Rowling (my favourite being The Order of the Pheonix)
Once – Morris Gleitzman
The Never Ending Story – Ralph Manheim
Varjak Paw – SF Said
The Boy at the Back of the Class – Onjali Q Raúf