Spotlight on Mrs Sanderson, Head of Pre-Prep
Keep reading to learn more about Mrs Sandersons' daily routine, hobbies and interests outside of school and favourite thing about working in Pre-Prep…
What made you want to work in Early Years?
I love this age of children and having the opportunity to ensure they have the best possible start to their schooling.
What is the best part of your job and why?
Being with the children is the best part of my day – I love their company! I always tell parents that I feel privileged to work alongside their wonderful children.
What does a typical day look like?
Greeting the children in the morning, leading an assembly, popping into lessons, teaching lessons, meeting with parents, showing prospective families around our wonderful school, driving the minibus to swimming, meeting with Mr Morrow to assist with the running of the school, supporting teachers and helping to ensure that Hallfield is the best it can be. Every day is packed with activities!
What do you love most about Hallfield?
That children are at the heart of every decision that is made. I think that a combination of the facilities, the teaching, and the opportunities we provide help to enrich a child's experience here. We provide the most wonderful environment for the children with things like the beautiful creative cottage that we've got to inspire their reading; the opportunities to be taught by specialist teachers; the forest school and a wealth of other activities.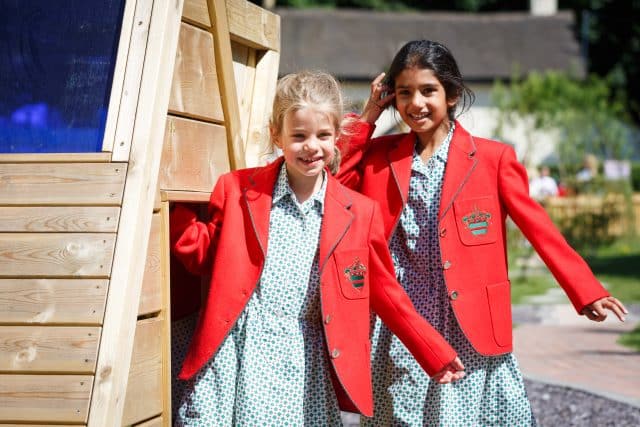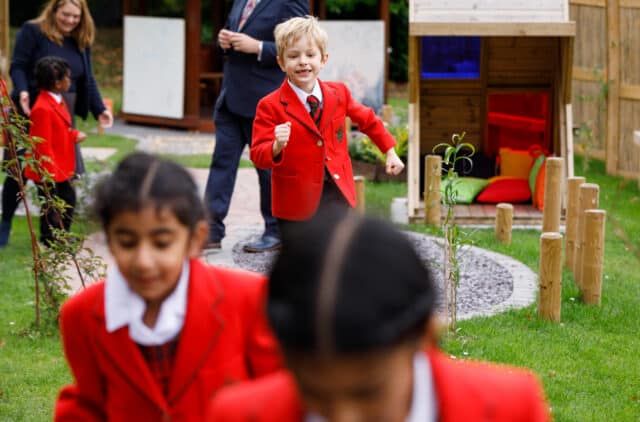 What hobbies / interests do you have outside of school?
I love spending time with my family and walking my dog Alfie!
What words of wisdom do you have for your pupils?
Always be kind and put a smile on your face – kindness and smiles are wonderful things to share!
What's the most important thing parents can do at home to support their child's learning and development?

Have fun together! Establishing good routines is also really important at home. School can be exhausting so getting enough sleep is key. Bedtime is a lovely opportunity to share a story and foster a lifelong love of reading.
What's your favourite children's book and why?
'The Gruffalo' by Julia Donaldson. I have many fond memories of reading this to both my own children and also the many children I have taught.