Pre-Prep
In Pre-Prep, we provide the time and space for children to run around and enjoy themselves. Our children have sports lessons every week with specialist teachers.
In the earlier years, these will mostly be dance, gymnastics, swimming from year 2 and ball skills. In the older years, we try to mirror the Prep curriculum as much as possible, so you'll find our children playing netball, hockey, cricket, athletics, football and everything in between. Our after school clubs augment the sports programme with opportunities to play football and cricket, learn ballet, play chess and even take up fencing!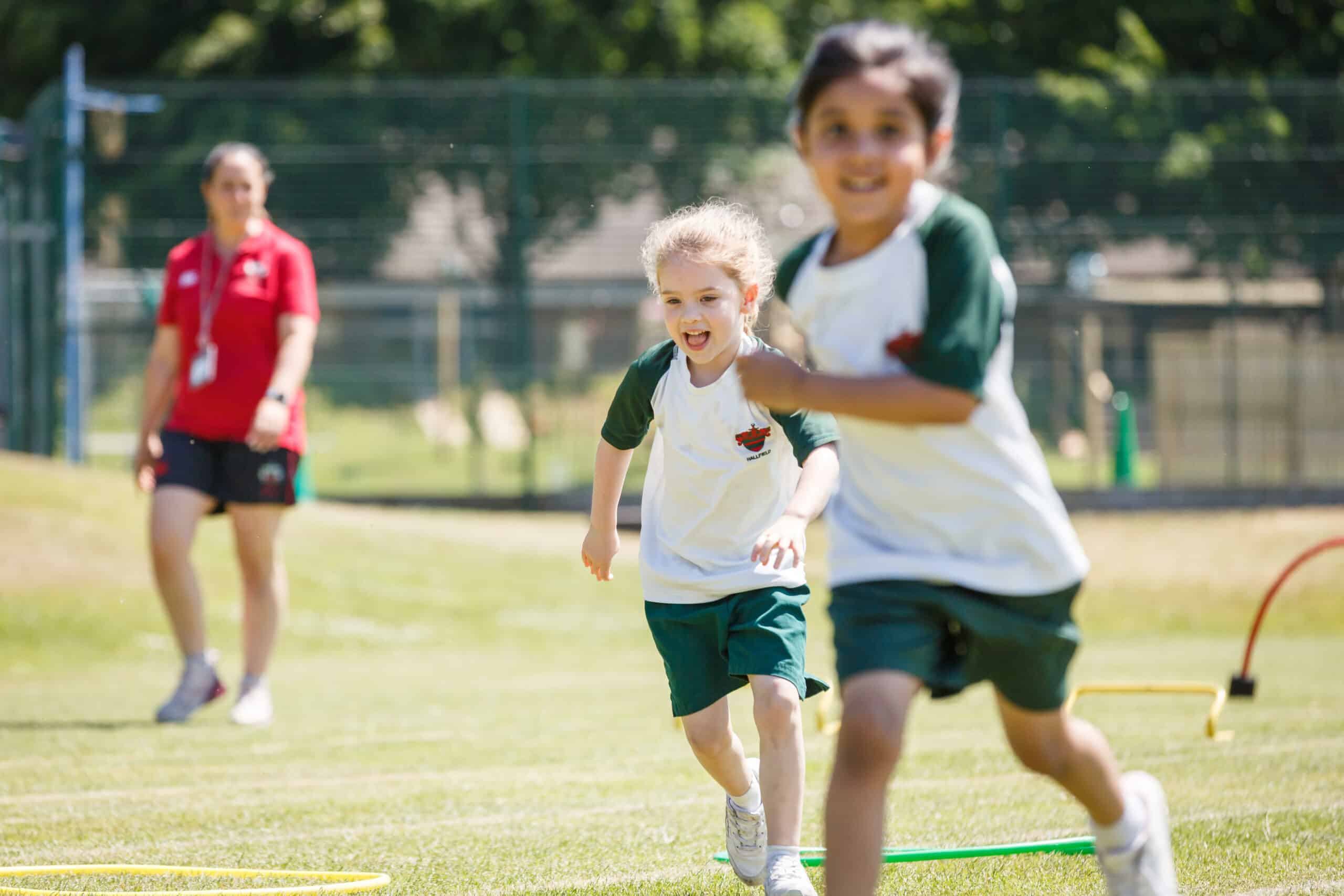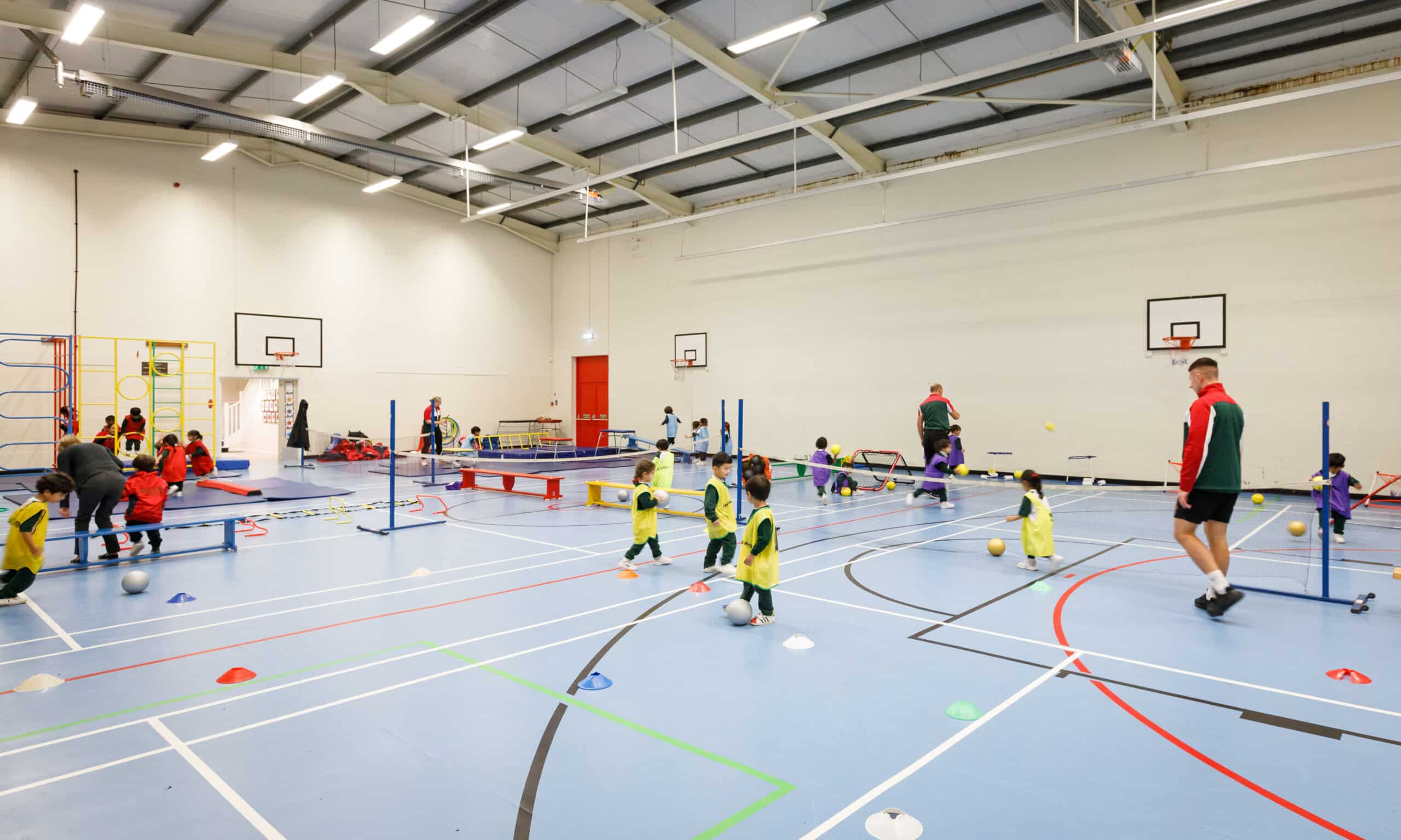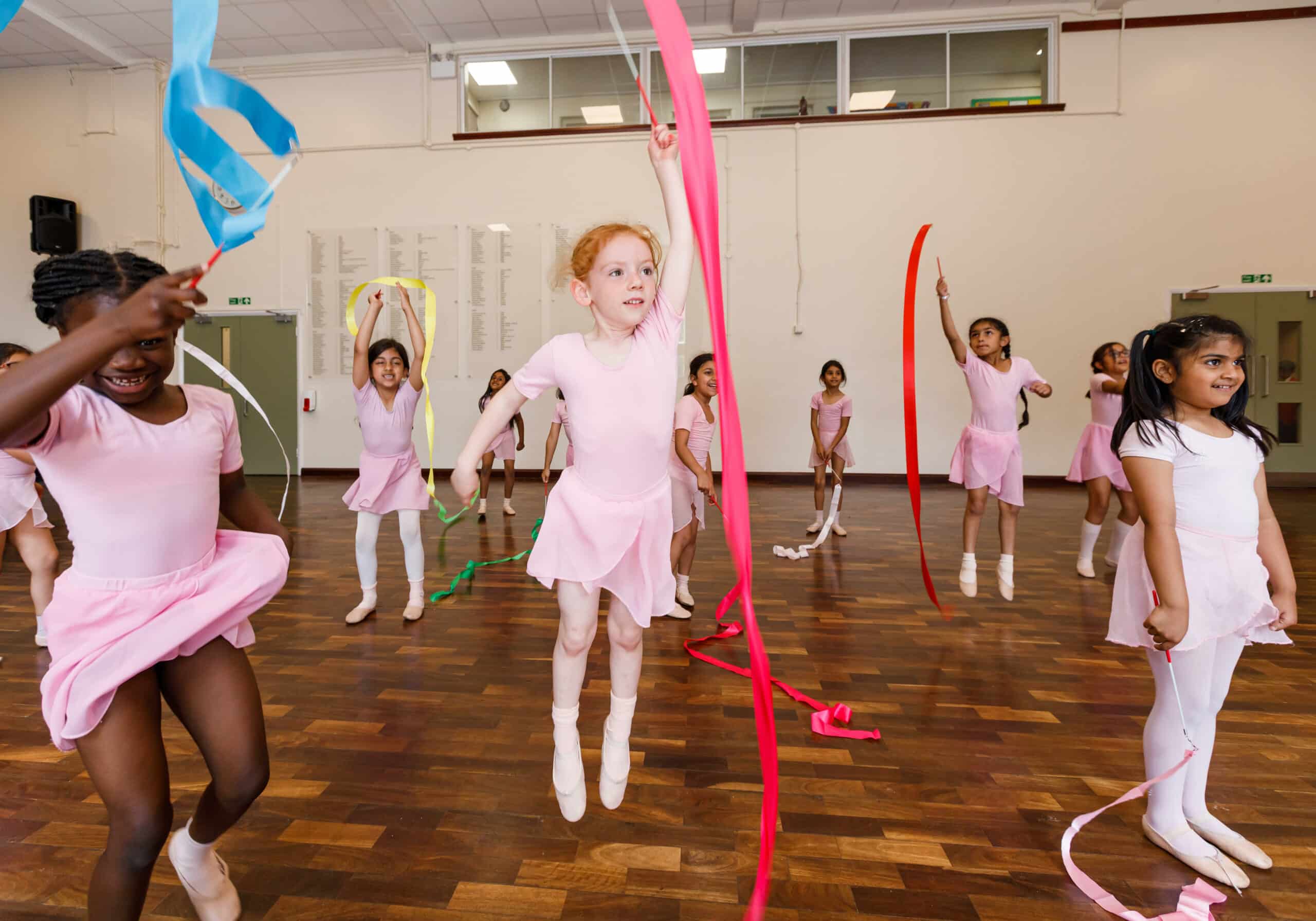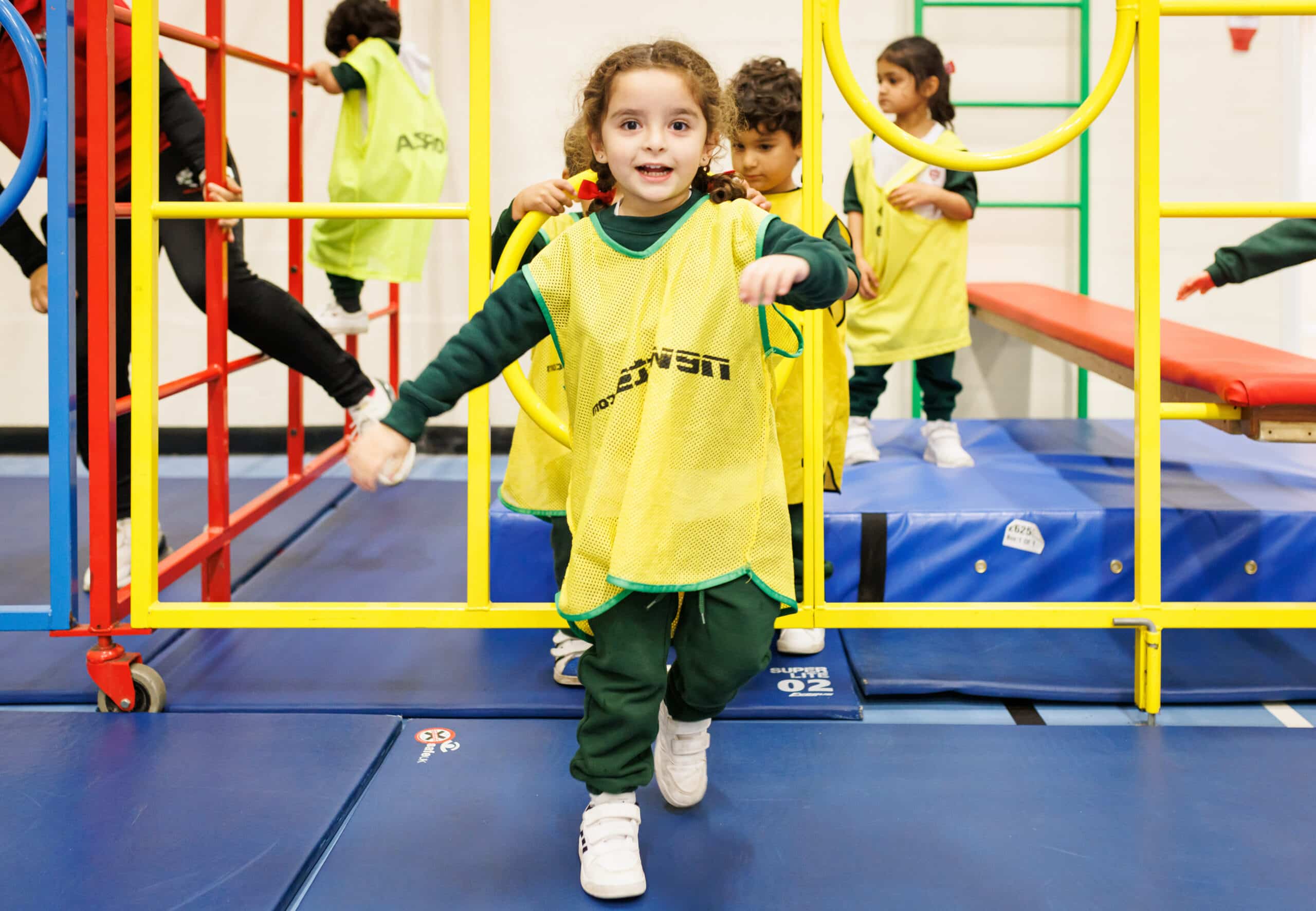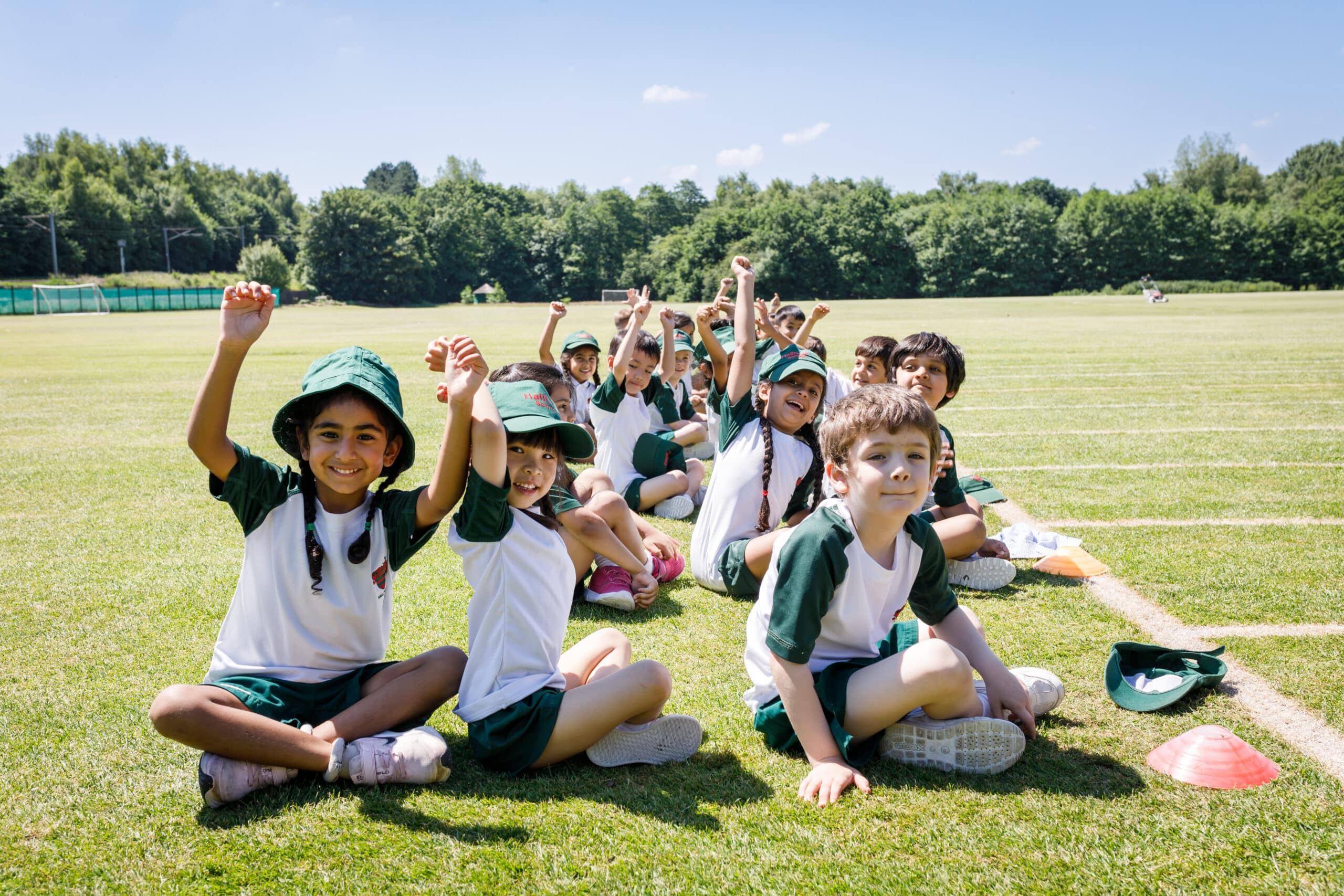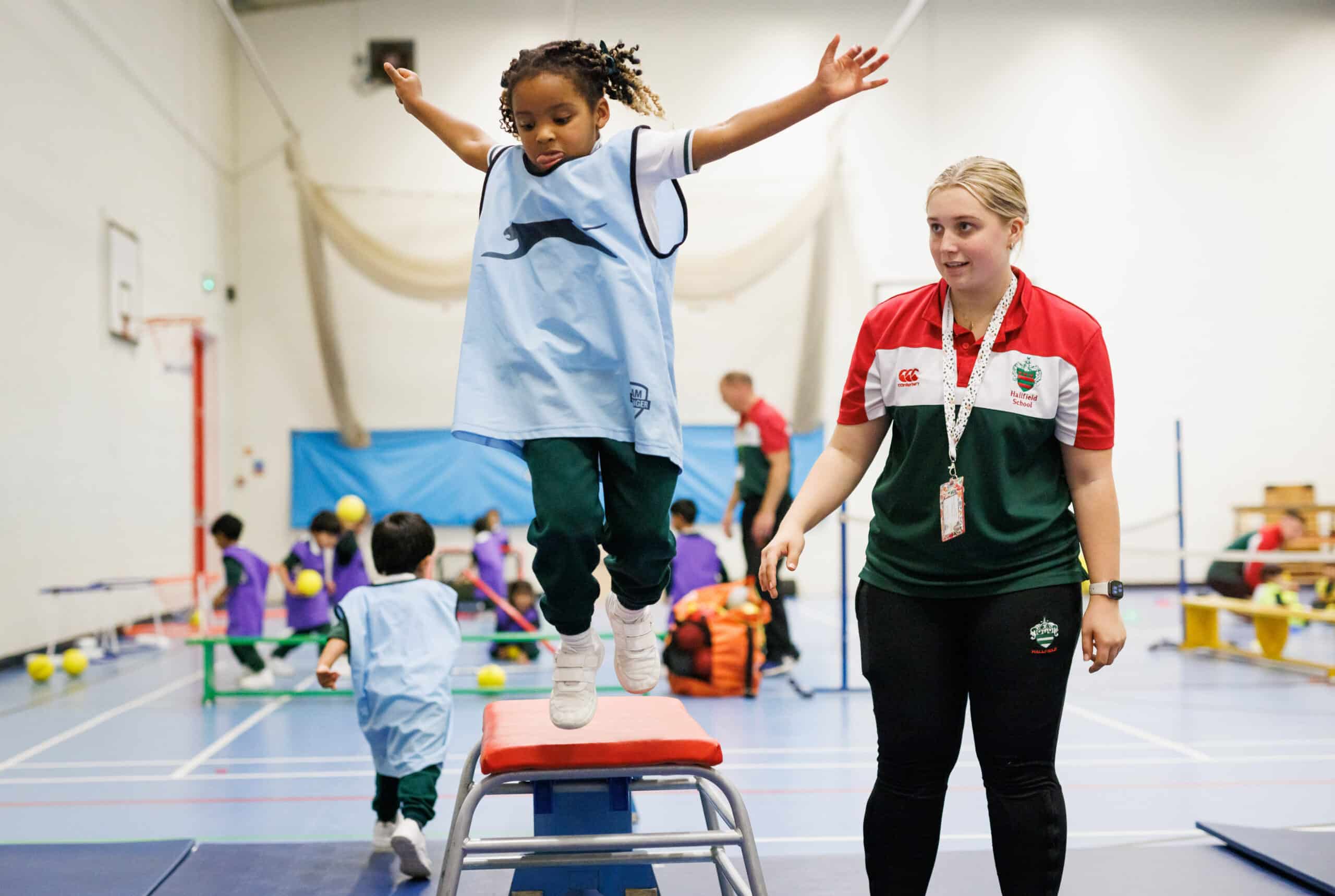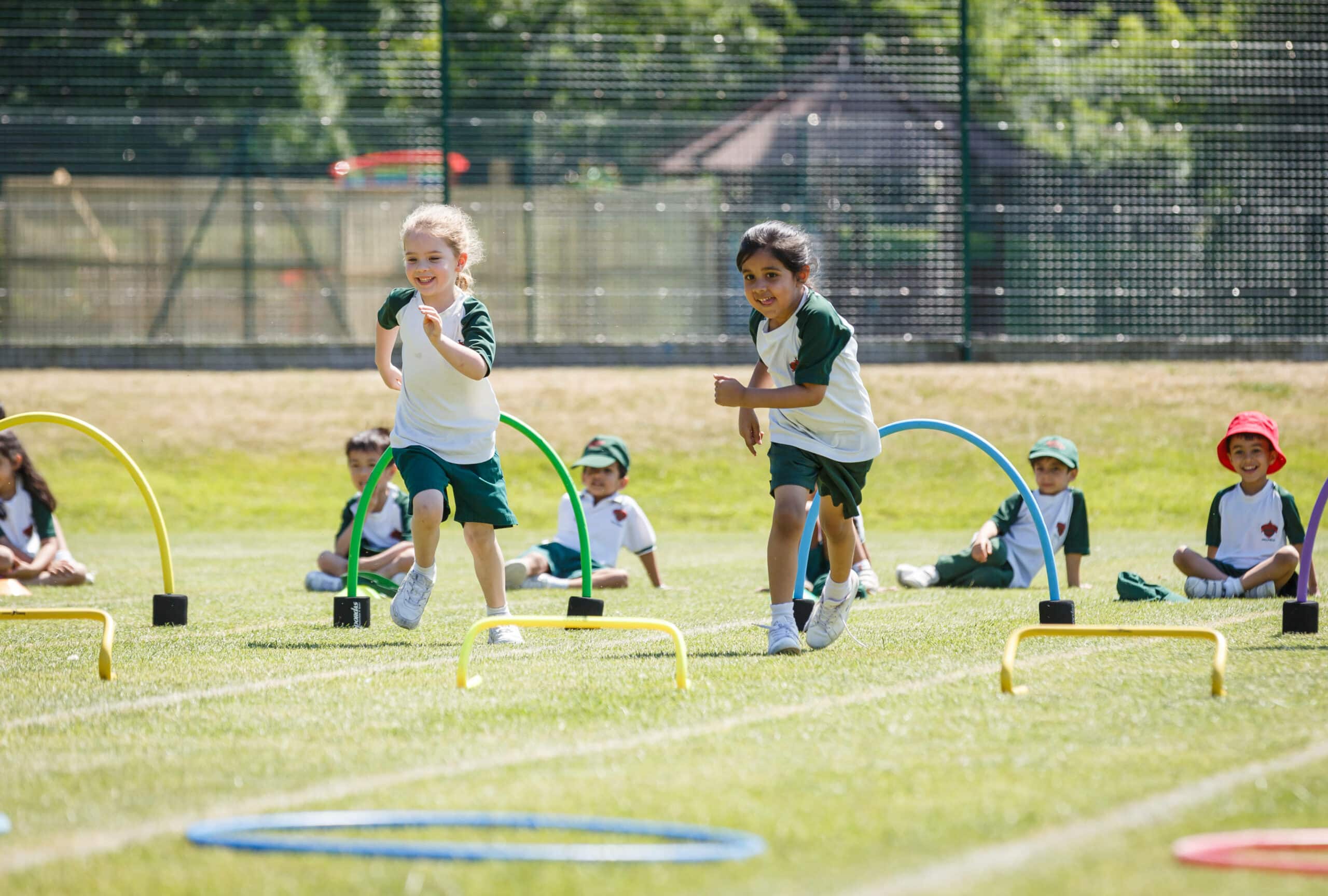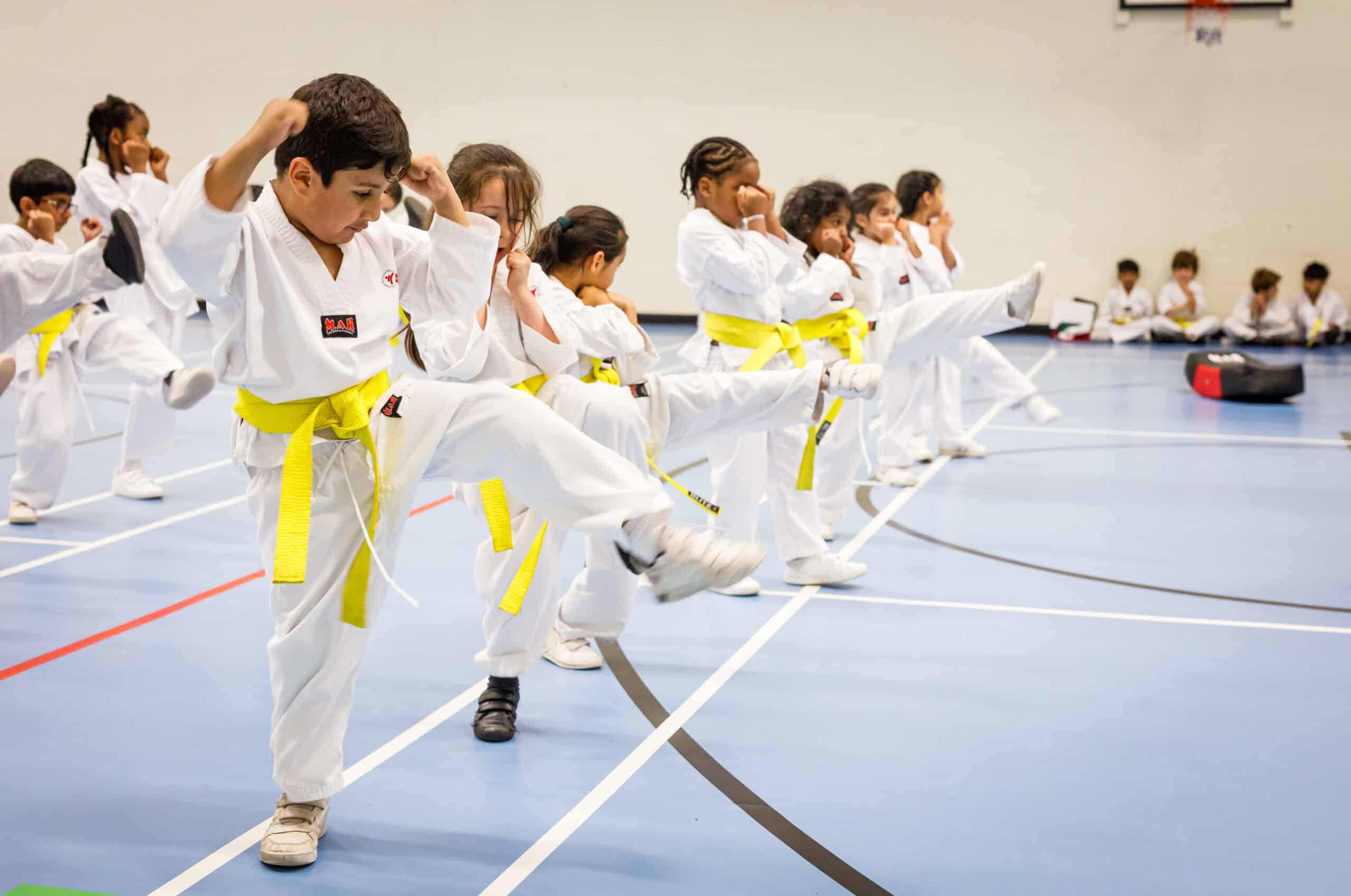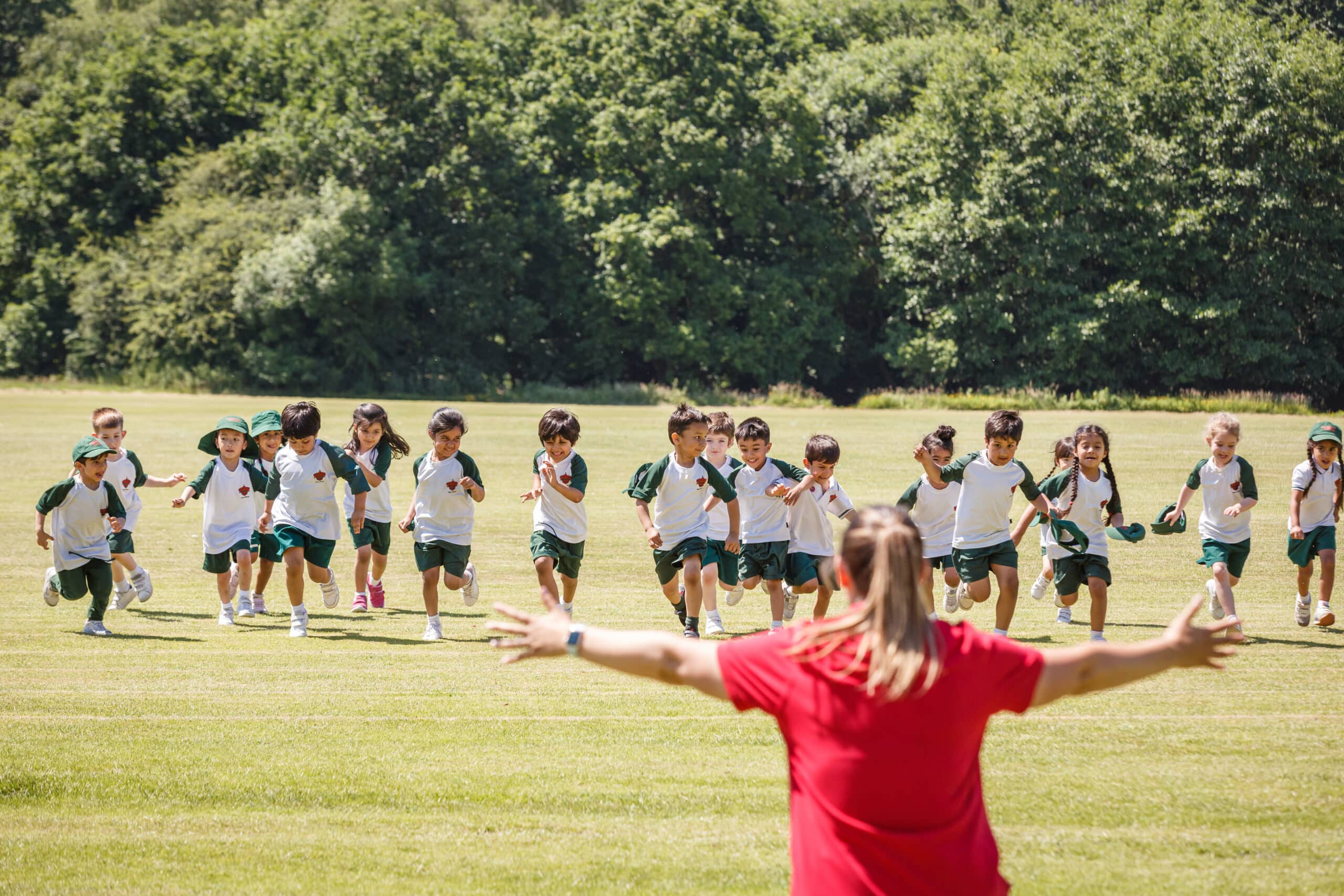 Prep
Every week, all year groups spend three hours of curriculum time on PE or games. All sessions are delivered by specialist teachers who masterfully balance skill development with inclusion, so every child feels comfortable and confident at all times.
In Year 3, we go swimming once a week at Birmingham University's pool. Specially trained teachers lead these sessions, which incorporate stroke technique and personal survival. Children are encouraged to complete badges/qualifications if they are ready to do so.
For those with competitive ambition, there are opportunities to represent Hallfield in fixtures against local schools. We also field a 'B team' for certain fixtures to ensure later developers and younger pupils have the same opportunities as those who might be more physically mature. In short, every child will represent Hallfield during their time in the Prep in football, hockey, rugby, netball, cricket, badminton, cross country or athletics.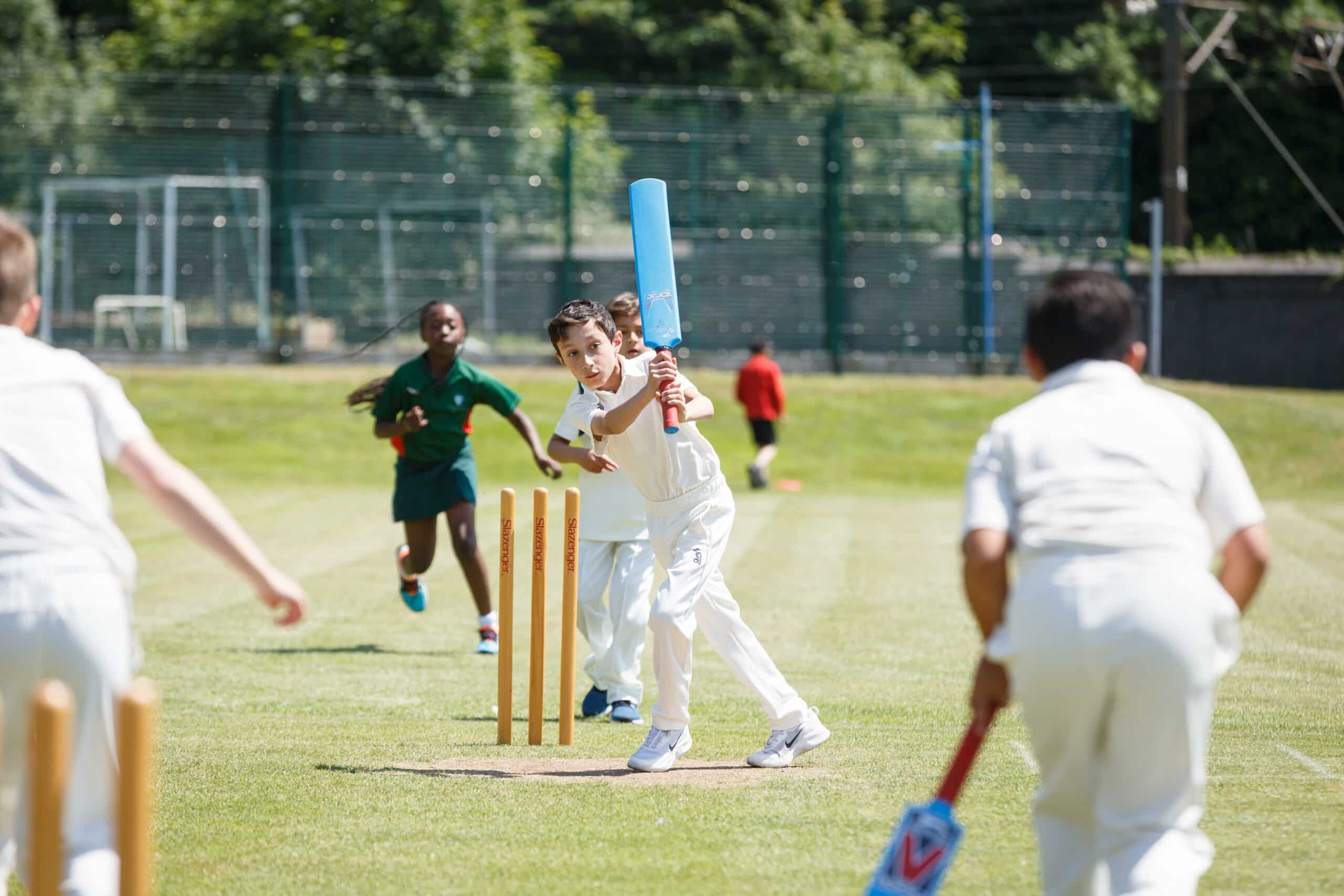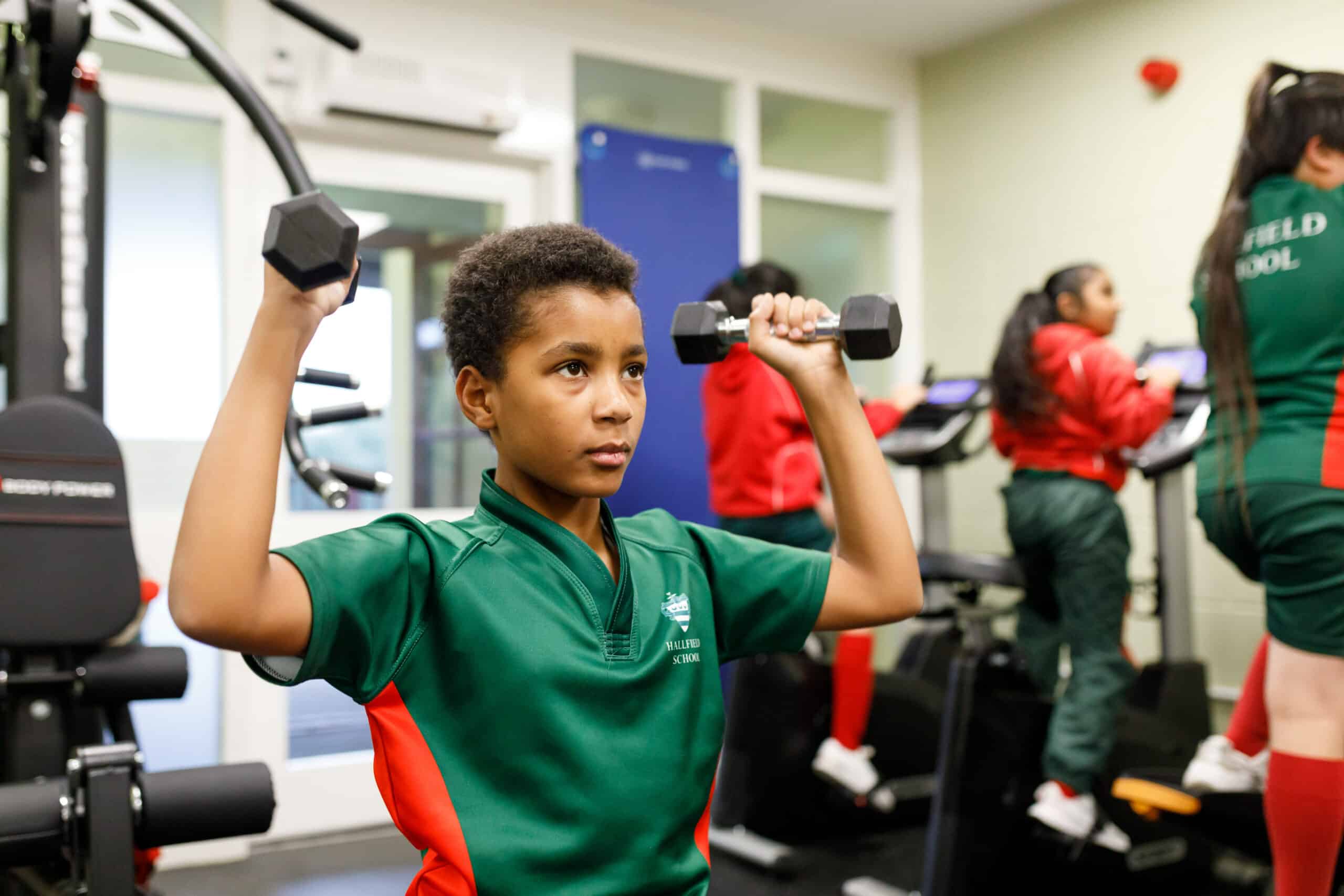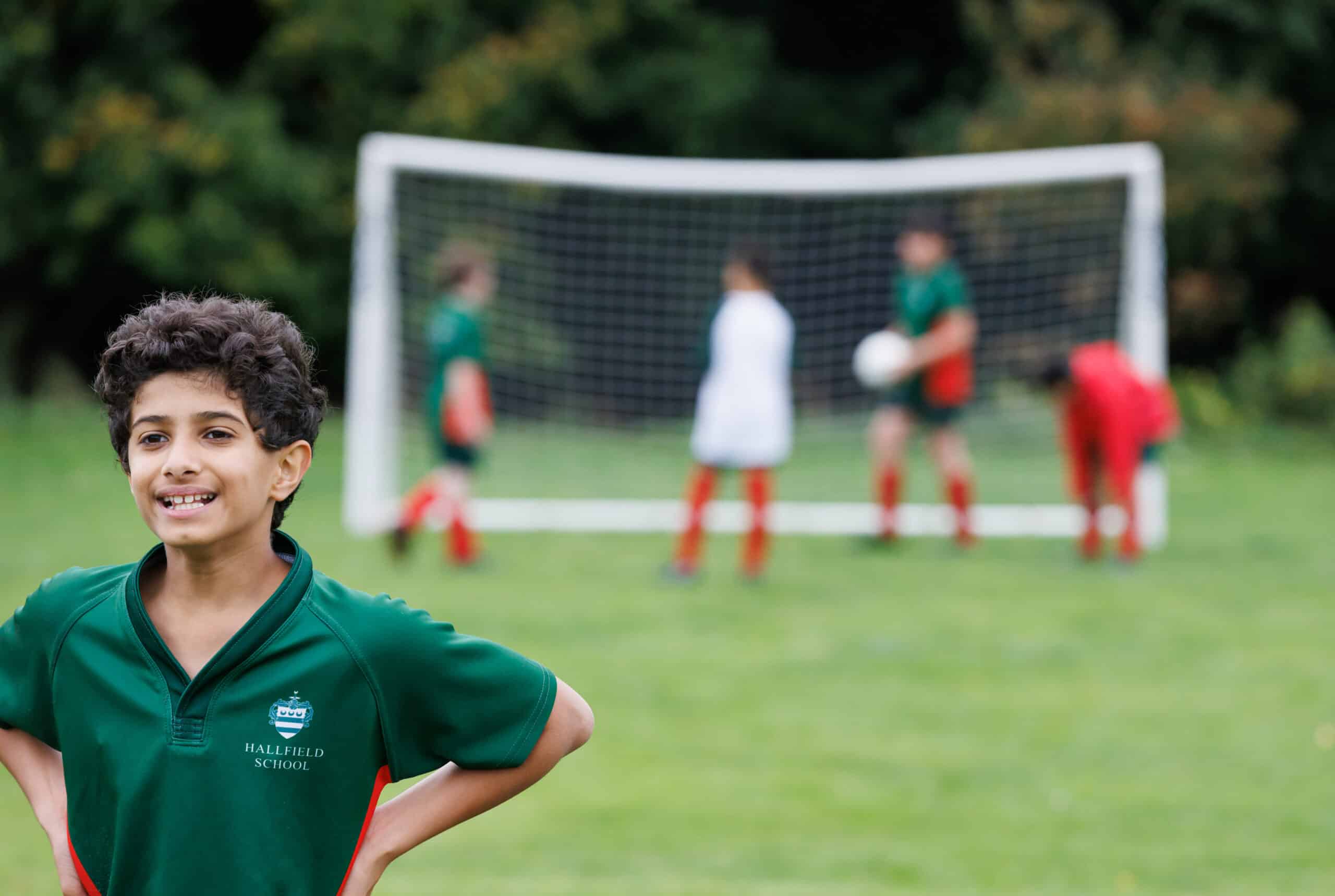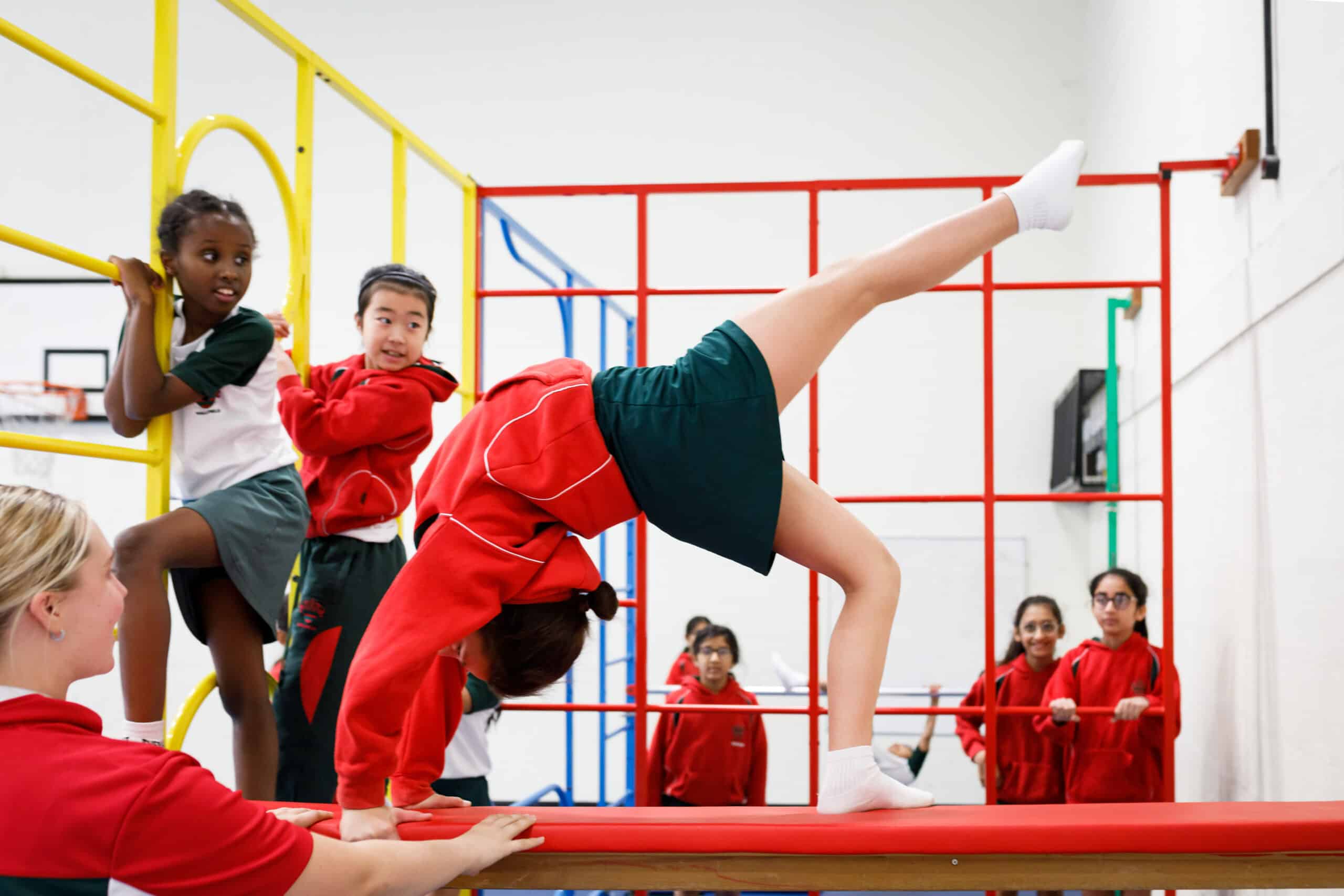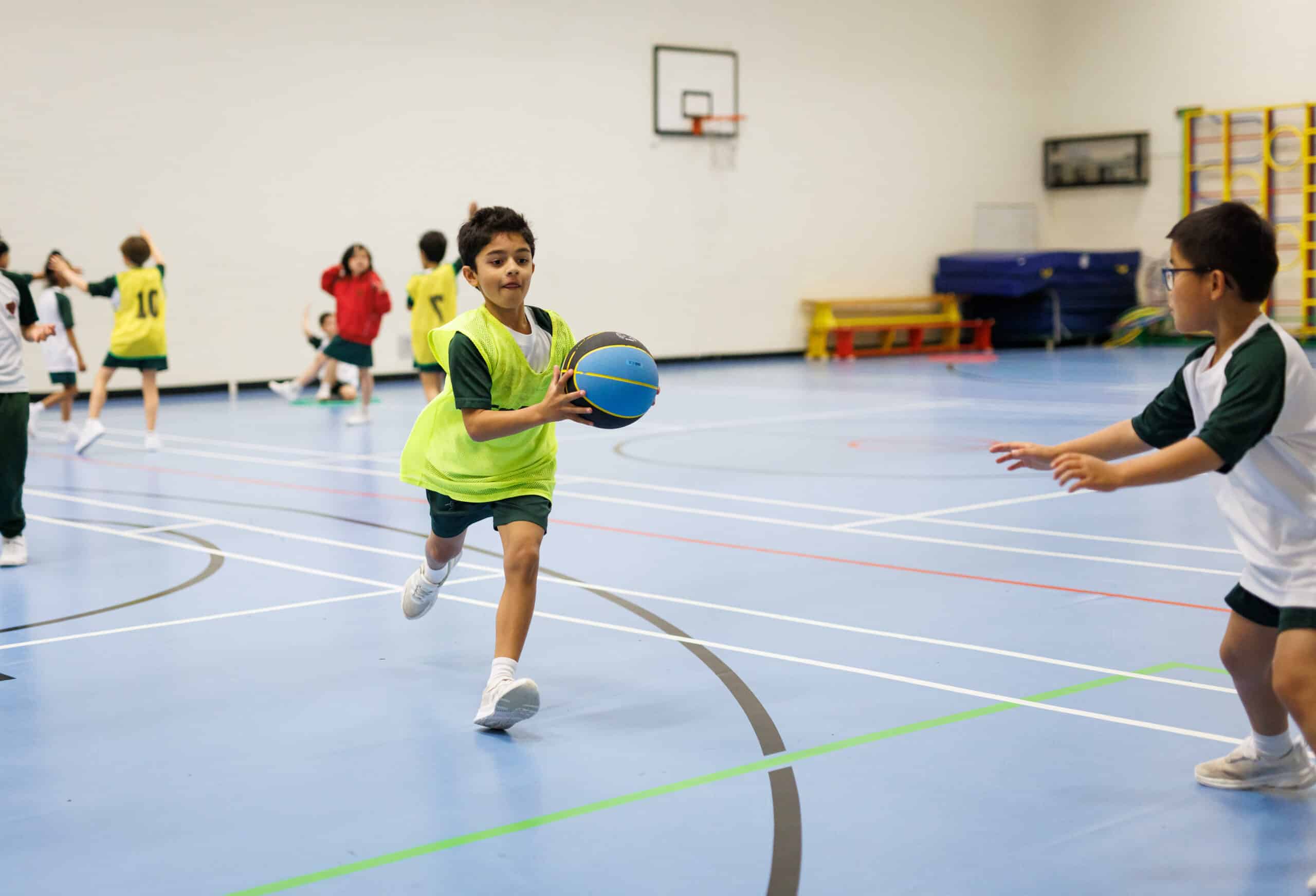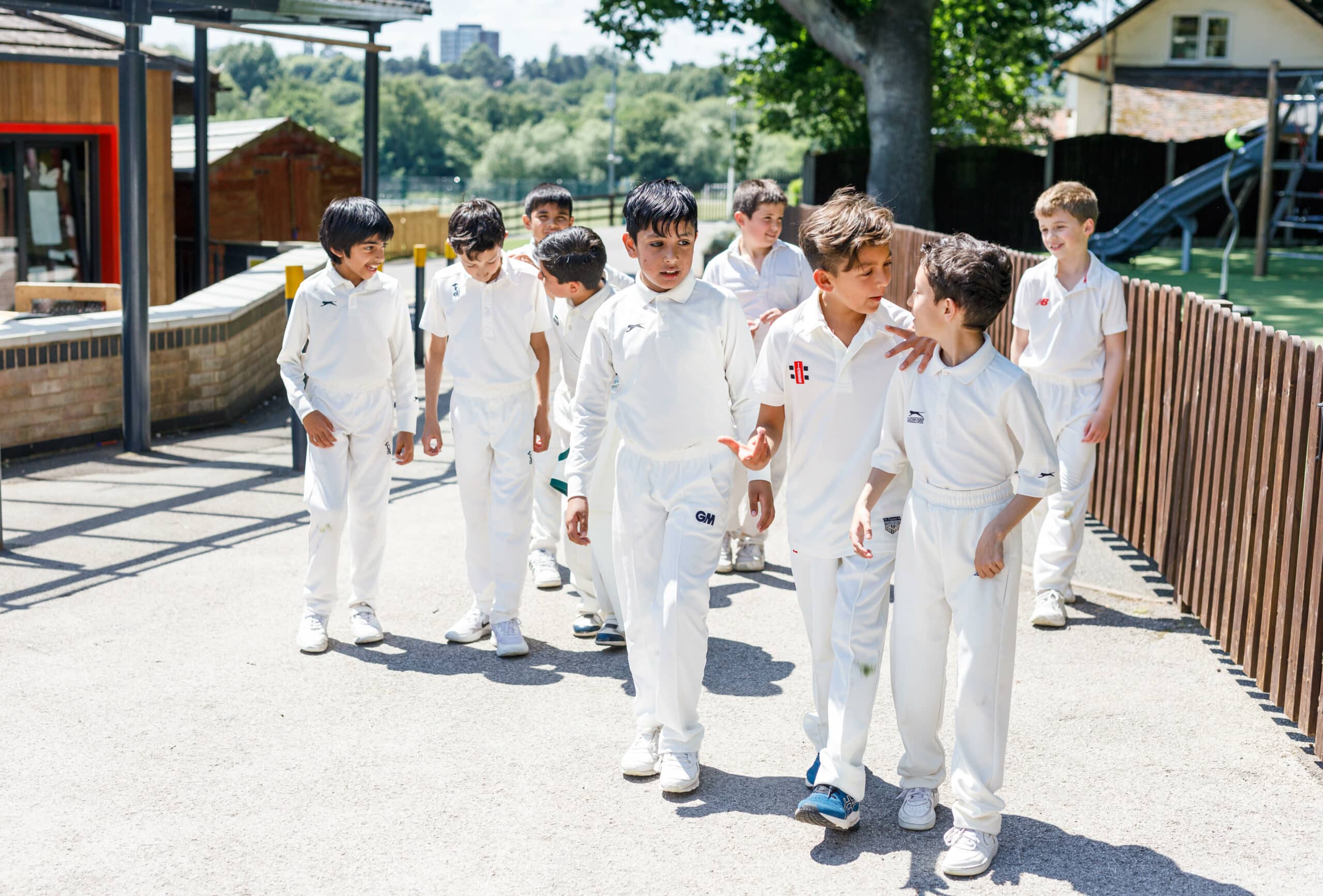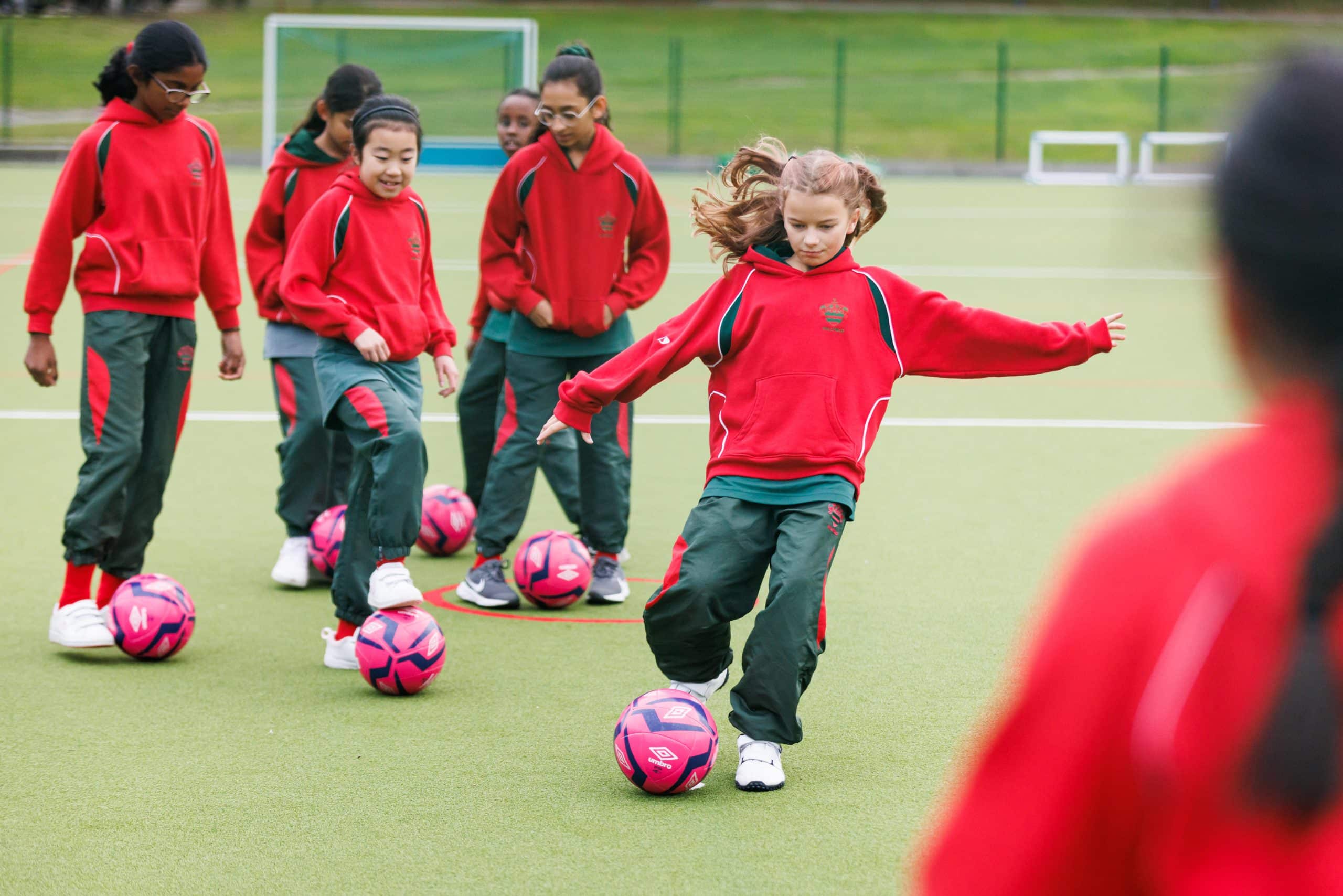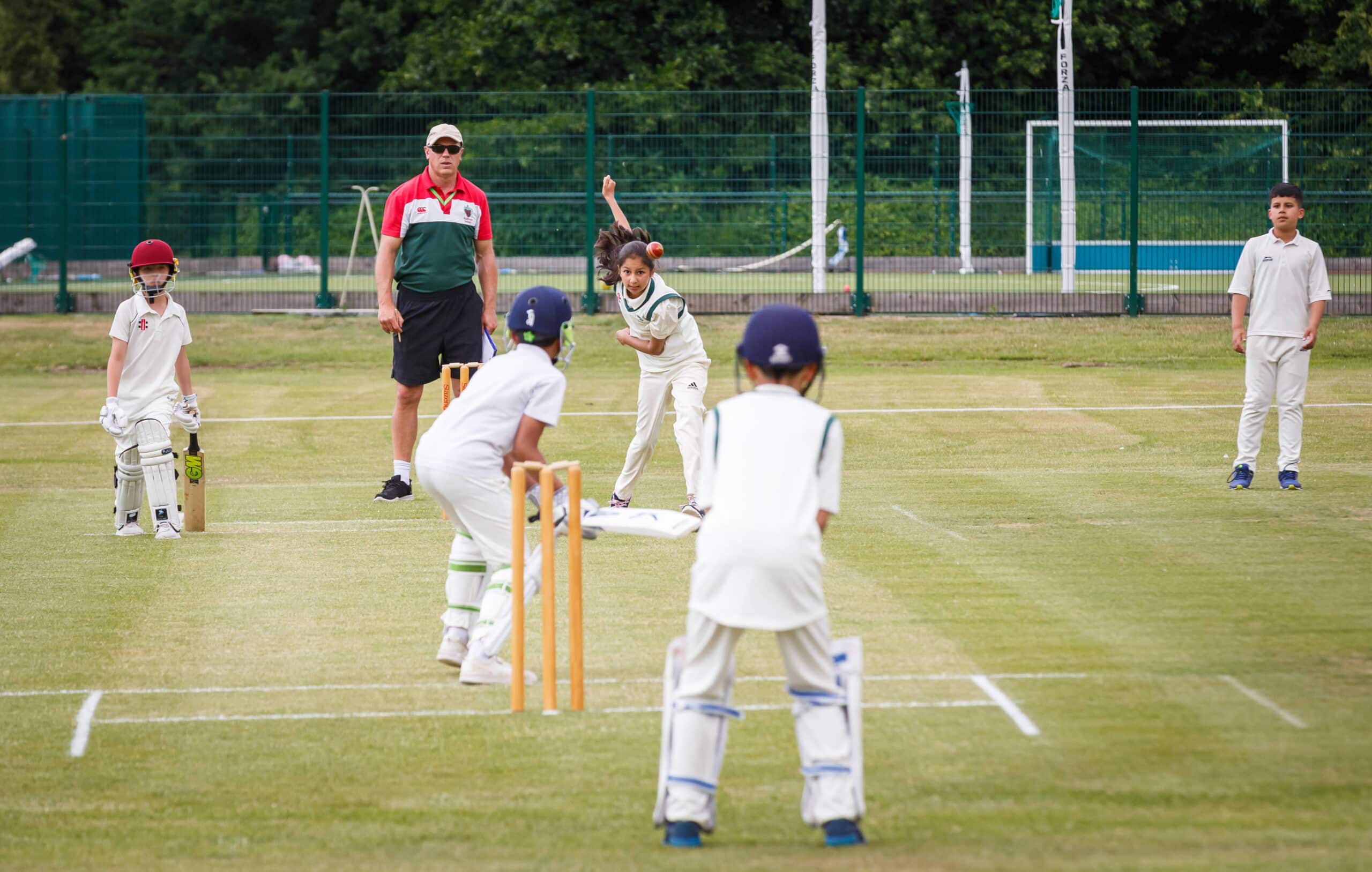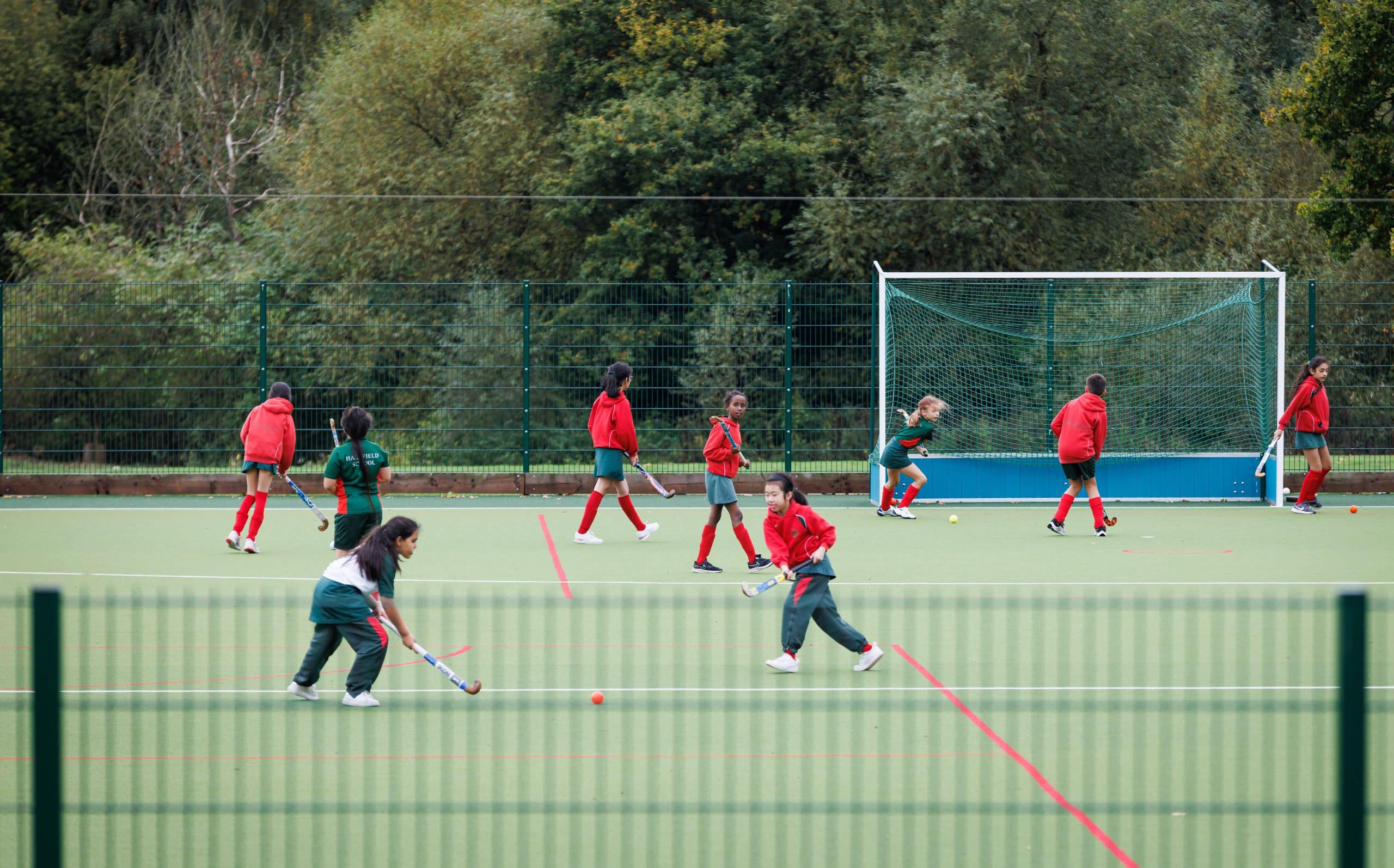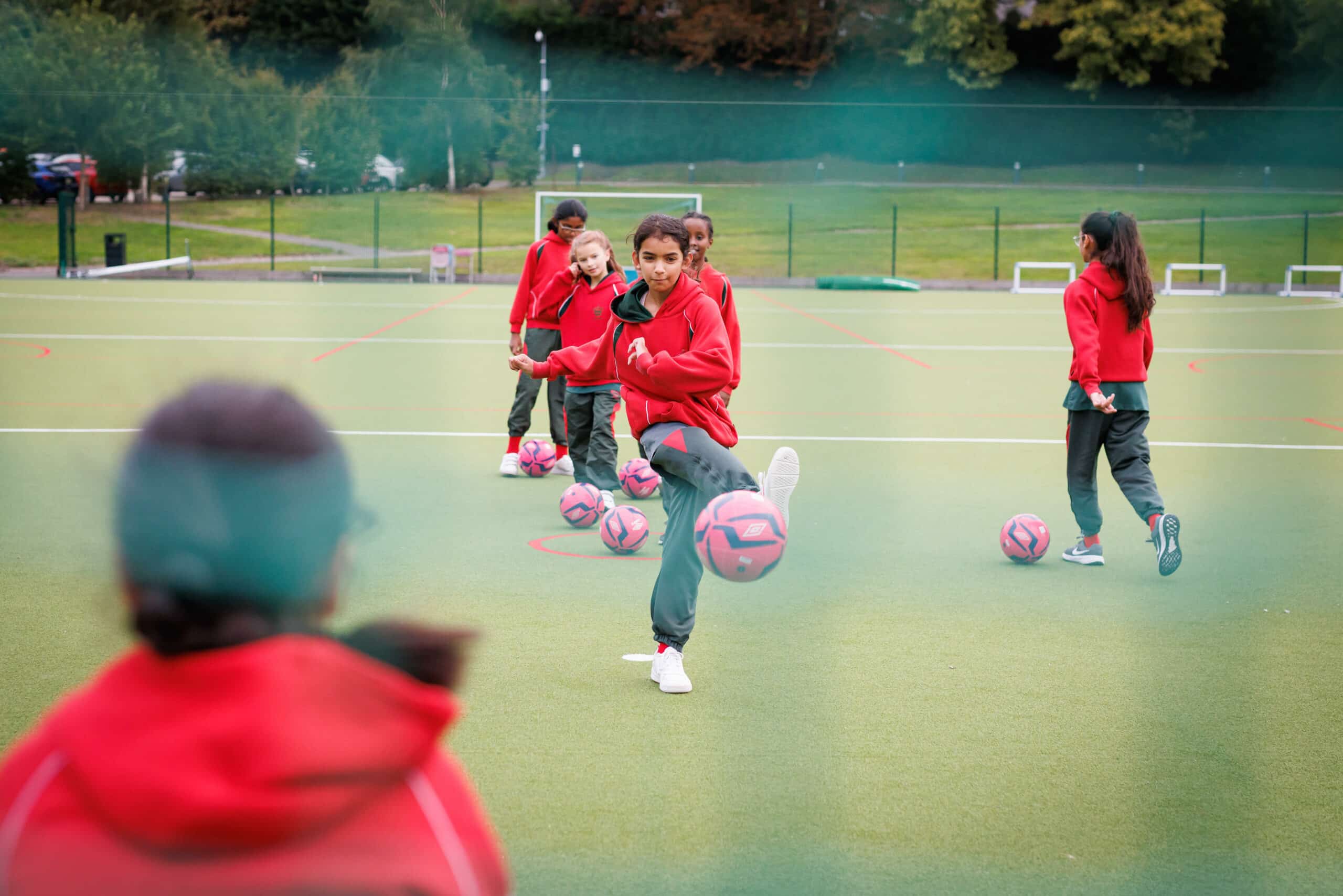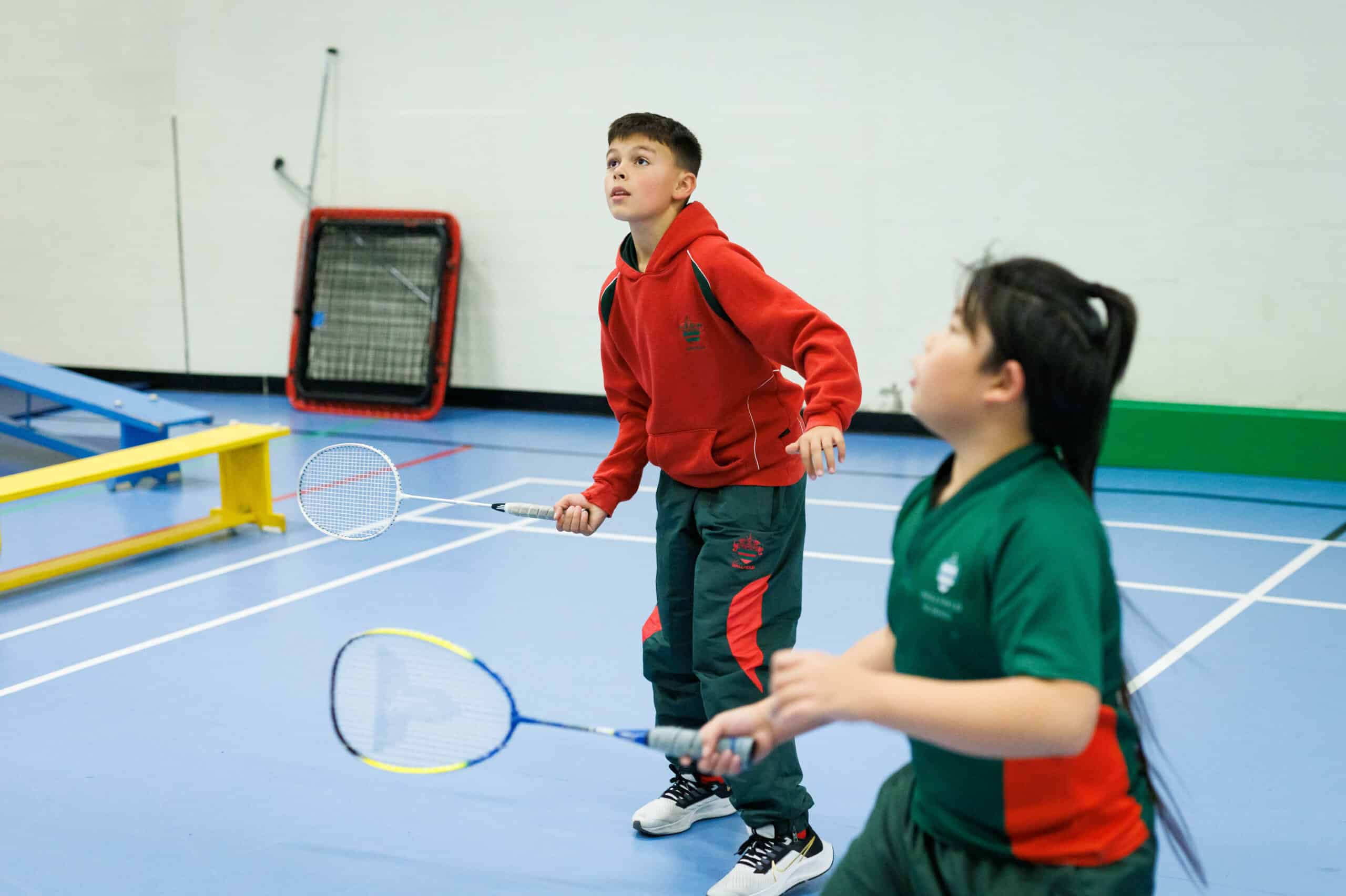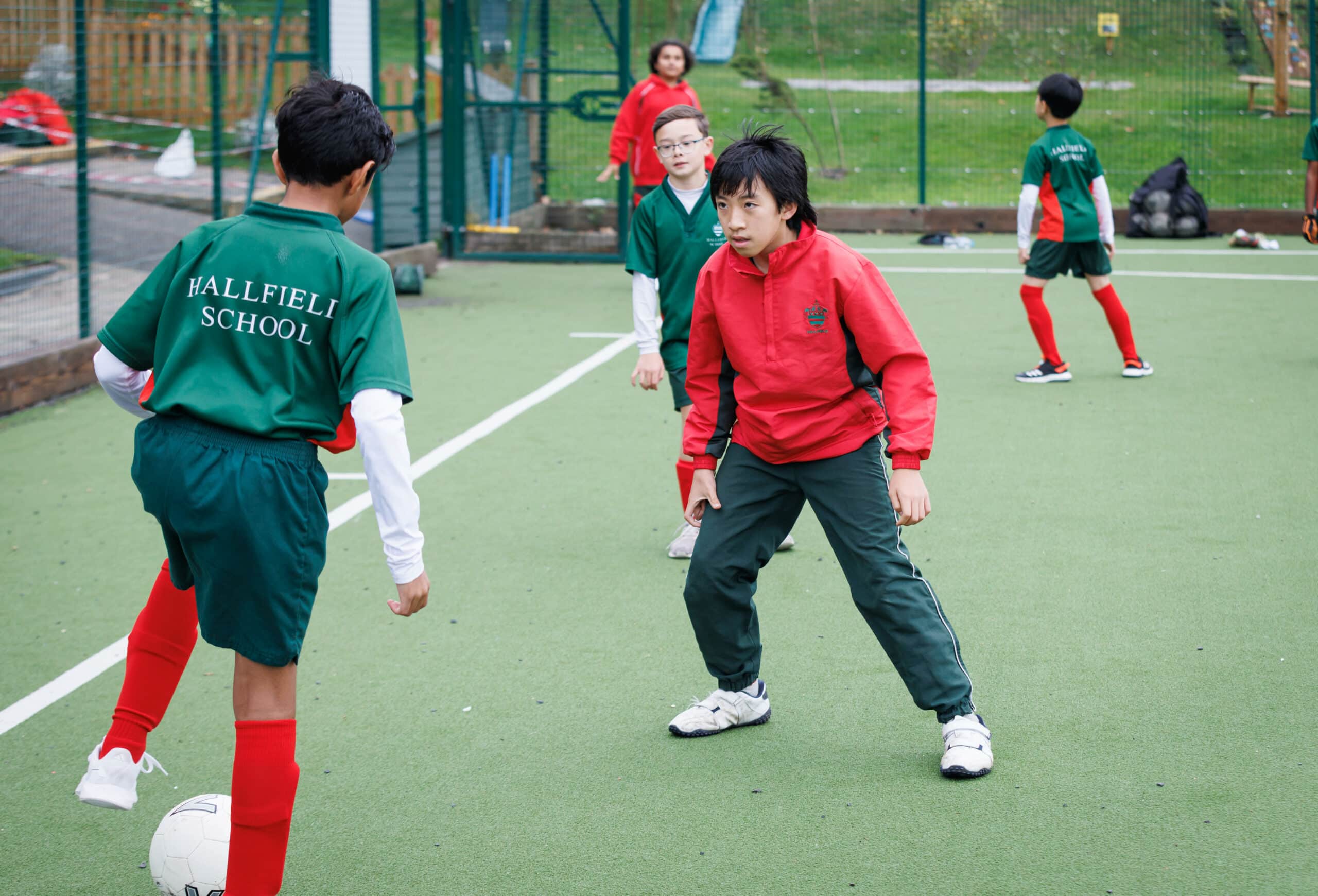 Senior
At Hallfield Seniors, we encourage our children to build on their experiences from prep and become ambassadors for our sport and wellbeing provision. This could involve competing in regular fixtures against local schools or helping to coach younger children, both of which are fantastic experiences for our children.
Children have an eclectic range of interests and abilities, so our sports provision is broad and balanced. In a normal year, we would have sessions incorporating games such as football, hockey, rugby, cross country, netball and cricket, as well as fitness sessions, dance and orienteering. 
We are proud to partner with Edgbaston Golf Club, The Priory Racquet Centre, Complete Cricket and Aston Villa FC for special projects and clubs throughout the year.