Spotlight on Miss Baker, Reception teacher, Head of Read, Write, Inc
Keep reading to learn more about Miss Bakers' hobbies and interests, a typical day at Hallfield and how to support a child's learning and development…
What made you want to work in Early Years?
I love working in Reception as it is such an important year for a child's development. We teach the children how to read and write but we also teach them so much more, including skills that they will use for the rest of their lives.
What is the best part of your job and why?
The best part of my job is seeing the children grow and develop throughout the year, and then throughout their school life. Watching the children progress in such a short space of time is wonderful, as is seeing them turn into role models when they move into Prep.
What does a typical day look like?
Every day is different, which I love. Each day is filled with fun and exciting activities and a day never goes by without a child putting a huge smile on my face!
What do you love most about Hallfield?
I love the children and staff. Hallfield is like a family to me, everyone is always ready to offer a helping hand and look out for one another. The children are a delight to teach and it is so special to see how excited my former pupils are to see me and share what they have been up to.
What would we be surprised to know about you?
I am known for my love of guinea pigs and have two, Cookie and Marble, which my previous class helped me name during lockdown. They are very fun and the children love hearing all about them!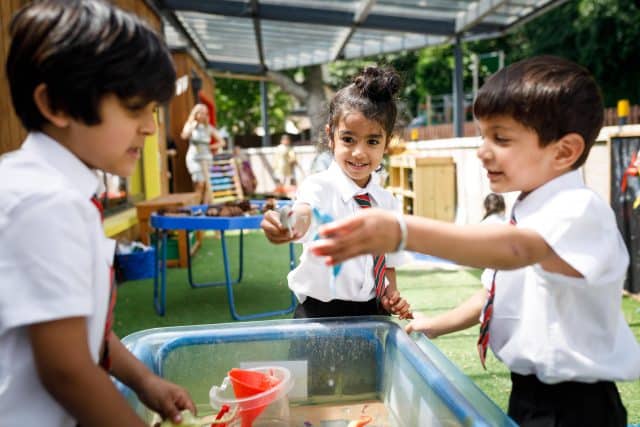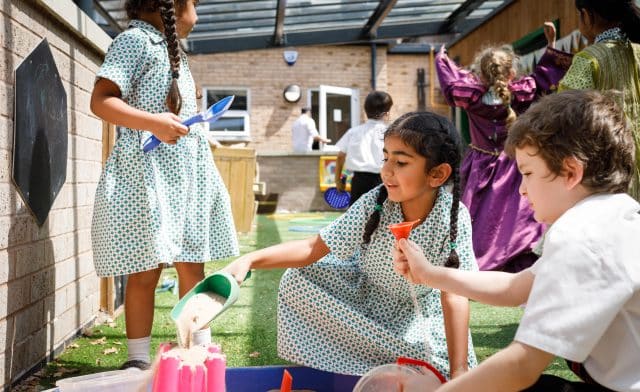 What hobbies / interests do you have outside of school?
I love being creative and making things. Children always ask me 'Do you like to bake, Miss Baker?' and luckily the answer is 'Yes!', or my name would not be right for me!
What words of wisdom do you have for your pupils?
Never be afraid to be your true self.
What's the most important thing parents can do at home to support their child's learning and development?

Reading a story to your child each night can instil a love of books which will help to inspire their reading for the rest of their lives.
What's your favourite children's book and why?
'The Day the Crayons Quit' by Drew Daywalt is brilliant as it always makes children laugh and encourages them to be creative.