A captivating account of a life in the law
Our latest Hallfield Insights event was held in association with the Birmingham Law Society on Thursday 24 March, when guests were treated to a captivating account of a life in the law from the Rt Hon. Sir Colman Treacy.
Category
#Special Feature #Alumni
Colman's prep education began here at Hallfield, before moving on to Stonyhurst College and then gaining a scholarship at Jesus College, Cambridge. Colman practised as a barrister in Birmingham before being appointed as a High Court Judge and then later, a Judge in the Court of Appeal.
Colman has been involved in a number of high profile cases, including being the judge at the first English criminal trial in more than 400 years to be heard without a jury due to jury tampering at earlier trials. He also presided over the trial of two of the killers of Stephen Lawrence.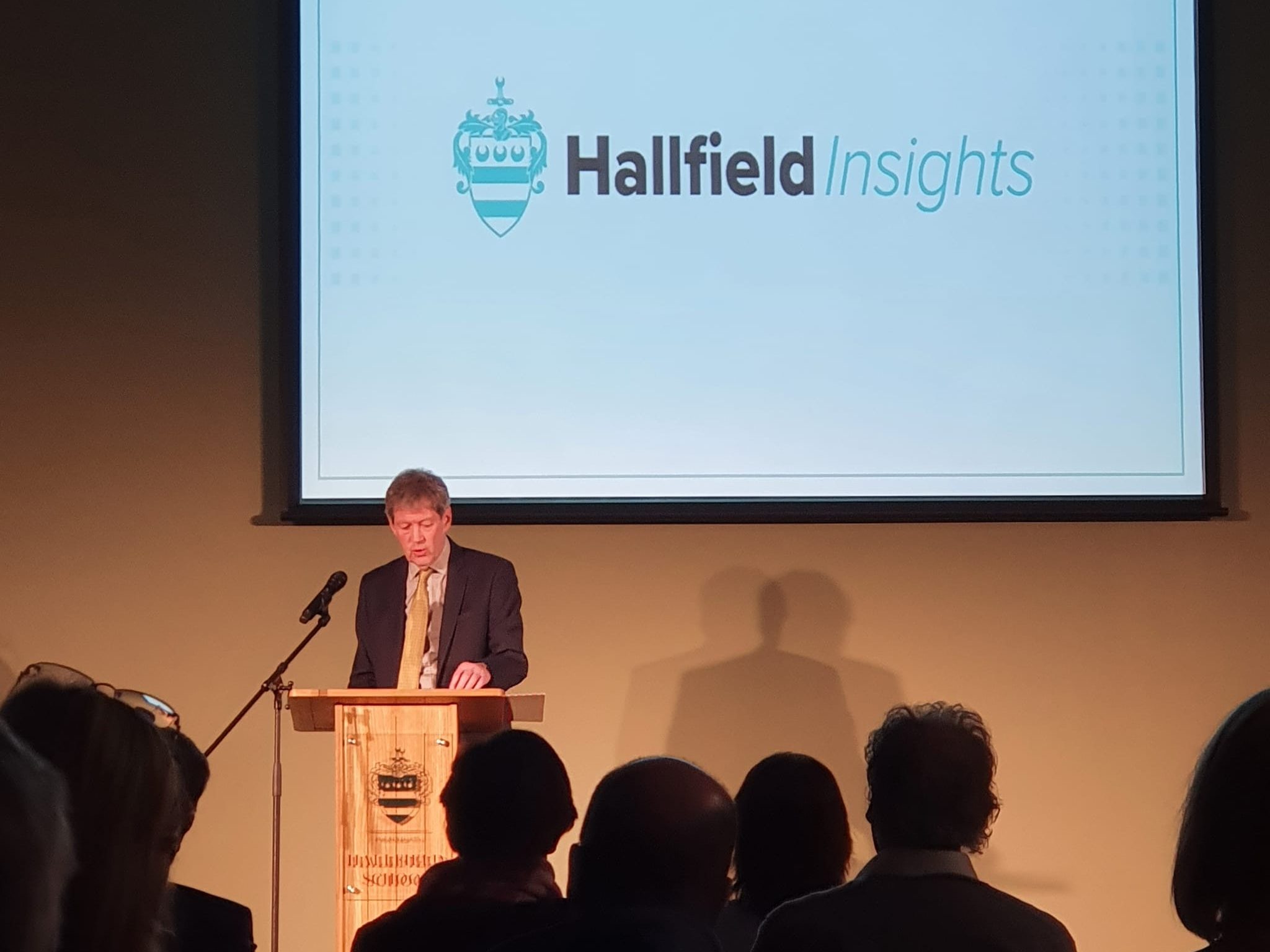 In addition to speaking at Hallfield Insights, Colman was interviewed by Hallfield Seniors, who are studying Malorie Blackman's novel 'Noughts and Crosses'. His unique experience of the political and social environment at the time Malorie Blackman was inspired to write her novel really has added an extra layer to our pupils' understanding.
When asked what qualities you need to be successful as a barrister, he said:
Our thanks from all at Hallfield School to Sir Colman for sharing such a candid insight into a highly accomplished career.