A walk on the wild side with Dr Ross Piper
On Wednesday 8 March globetrotting explorer Dr Ross Piper took a break from his travels to visit Hallfield and talk all things animals, insects and the natural world!
Category
#Special Feature #Events
Dr Ross Piper is a zoologist, entomologist, author and presenter. He has been fascinated by animals for as long as he can remember; an interest that led to a degree in zoology and a PhD in insect ecology. Ross has travelled widely in Europe, the Americas, Africa, and Southeast Asia; continuously searching for interesting and elusive beasts. He loves nothing more than to share his fascination for the incredible living things that surround us with anyone who will listen. He was part of an expedition to Burma with the BBC Natural History Unit where he was a presenter for the programme, which broadcast as a three-part BBC2 series – Wild Burma: Nature's Lost Kingdom.
Zoologist
Zoologists study animals and their behaviour.
Entomologist
Entomologists are people who study insects, as a career.
The day started with a STEM lesson for Year 5 centralised around live specimens, climate change, adaptations, and habitat. Pupils were fascinated by the vast number of species that have been discovered (over one million species of insects although this is predicted to be much higher) and loved sharing their learning from recent STEM lessons with Dr Ross. Video diaries of his expeditions gave insight into the hidden wonders of the world and highlighted how much is yet to be discovered. The best part of the session for many had to be the live animals! Year 5 loved holding the tarantula, many were shocked by how soft he was, followed by a python and millipede. The surprise of the day had to be the sheer size of the goliath bird-eater, the world's biggest tarantula. A dangerous specimen – this one stayed firmly in its box – and we do not think our pupils minded one bit!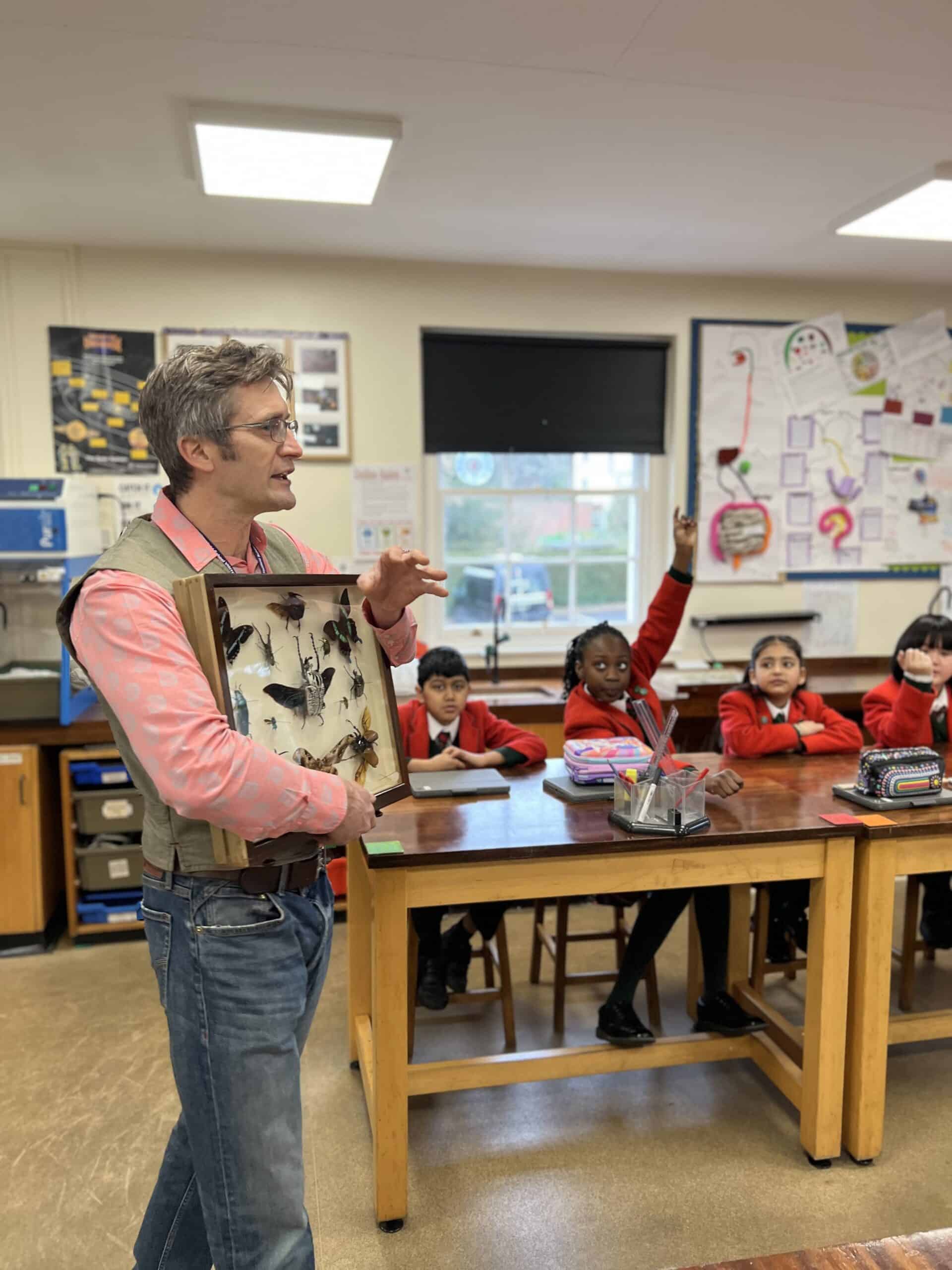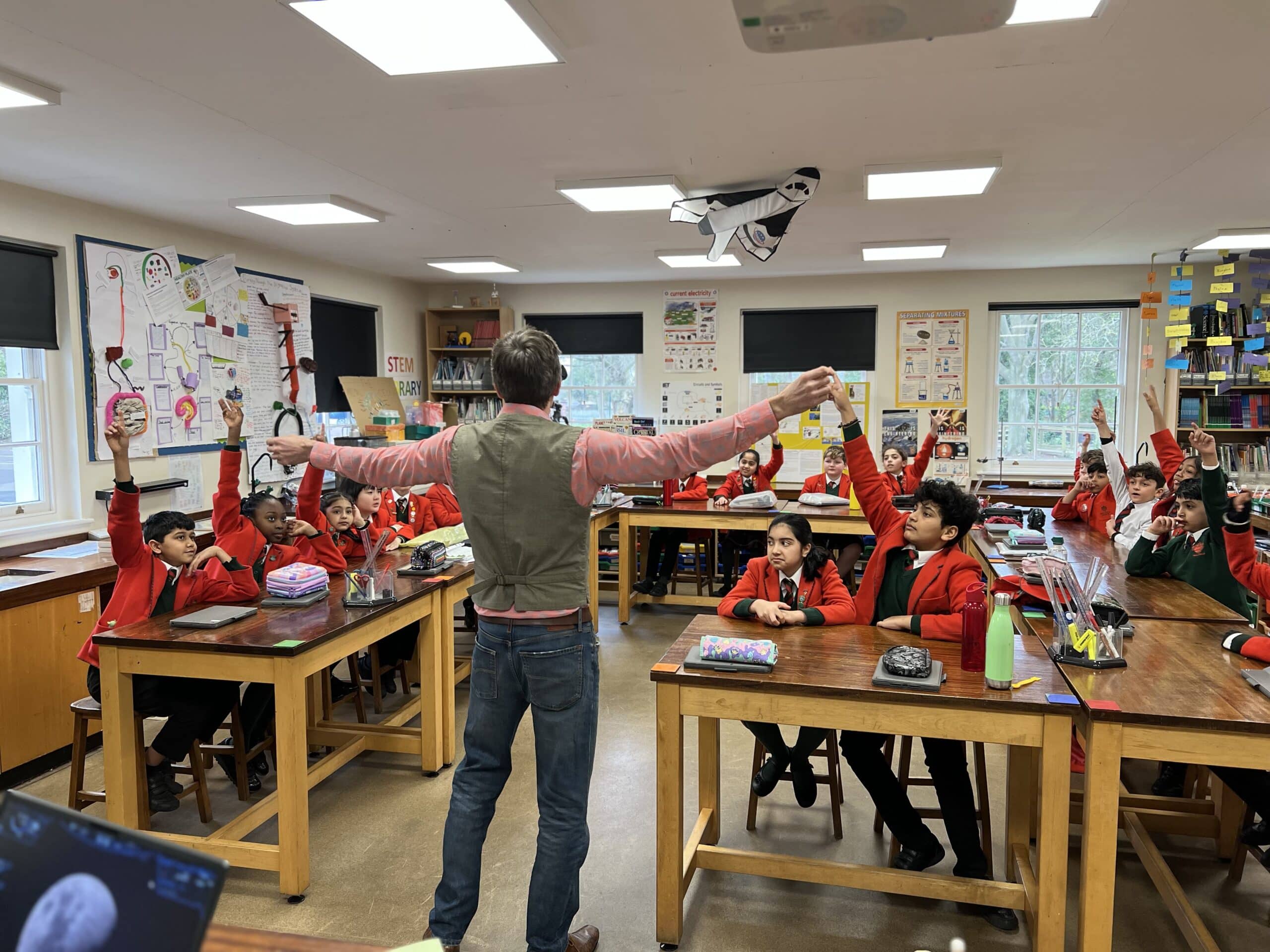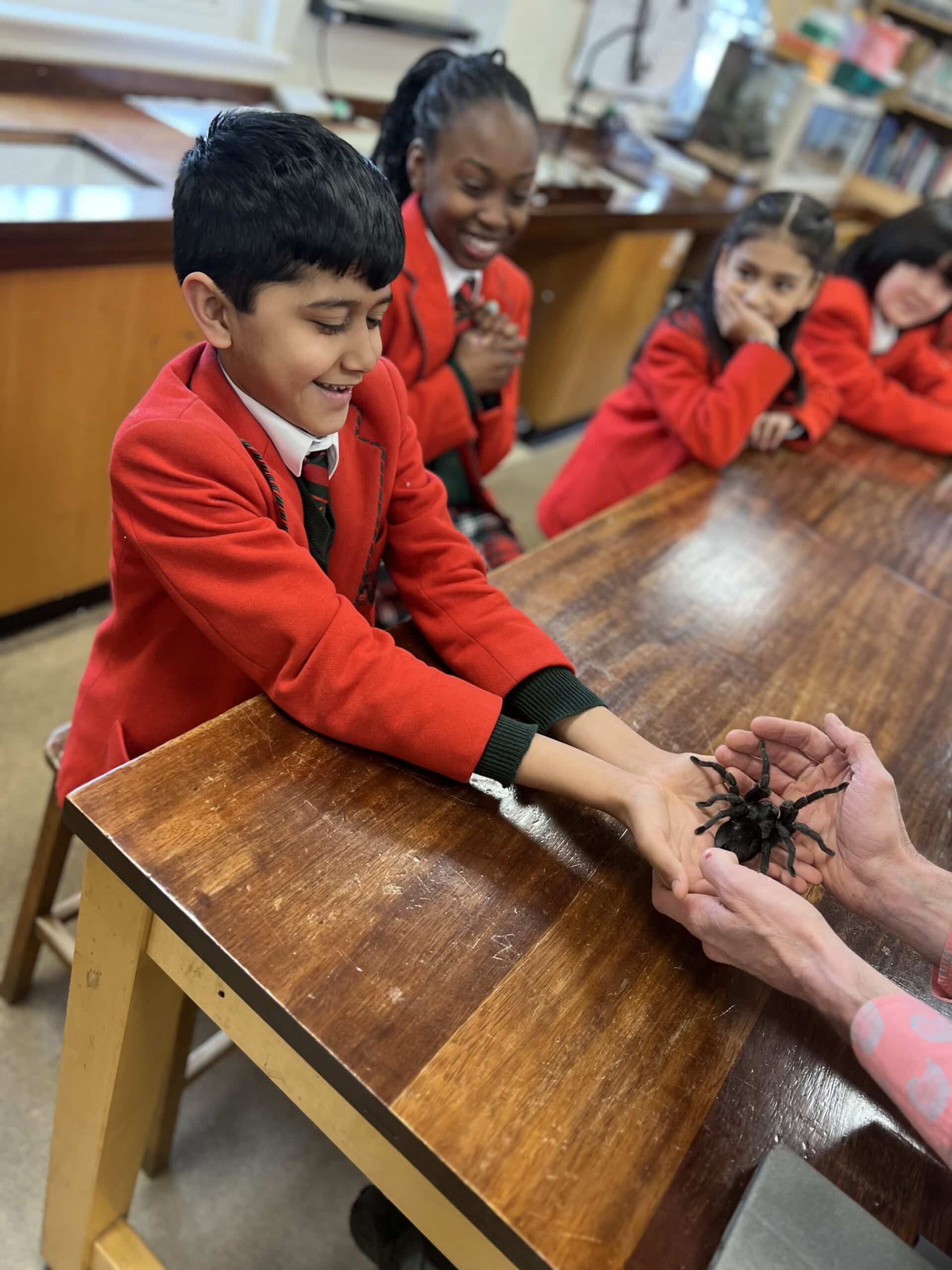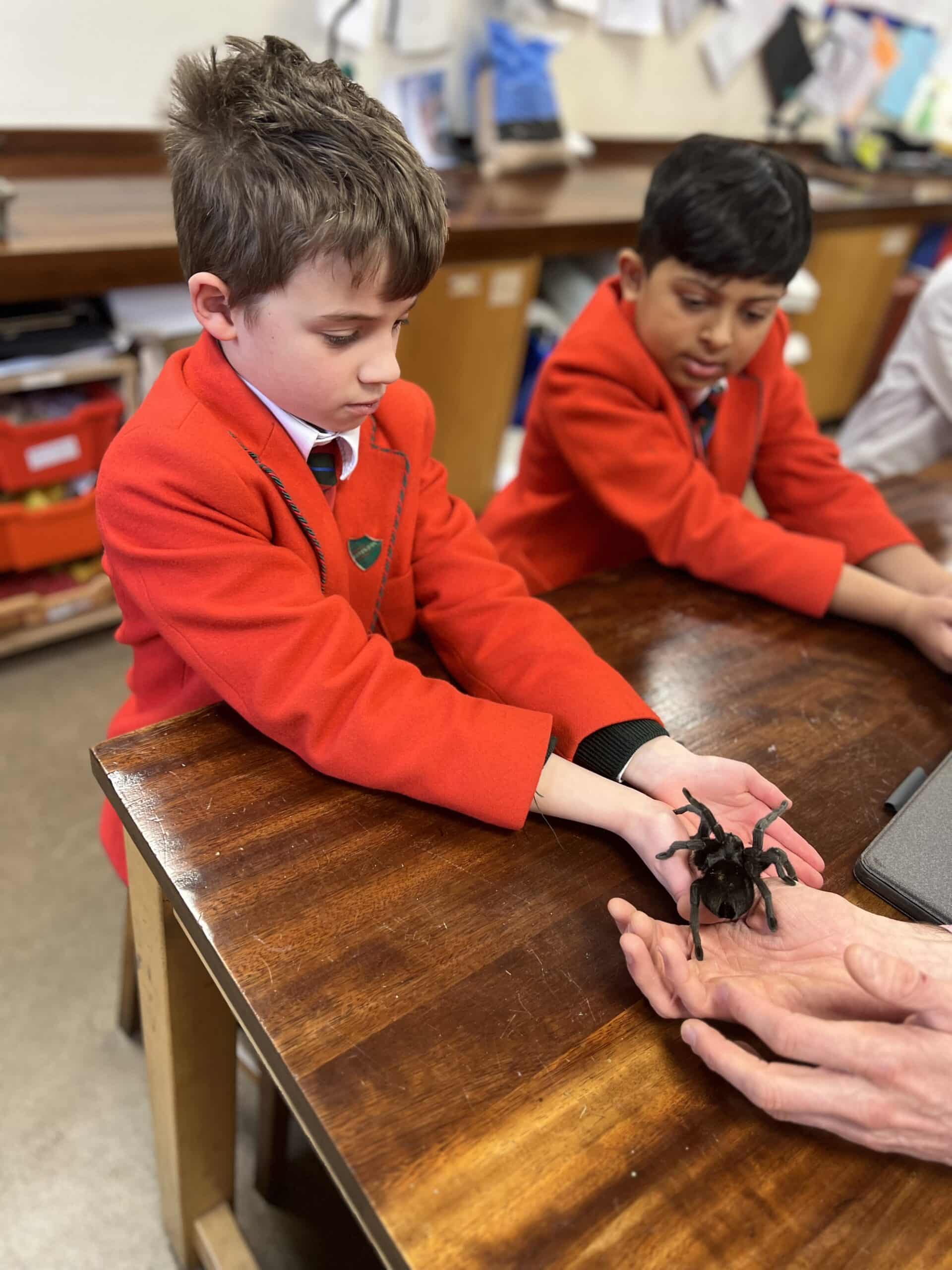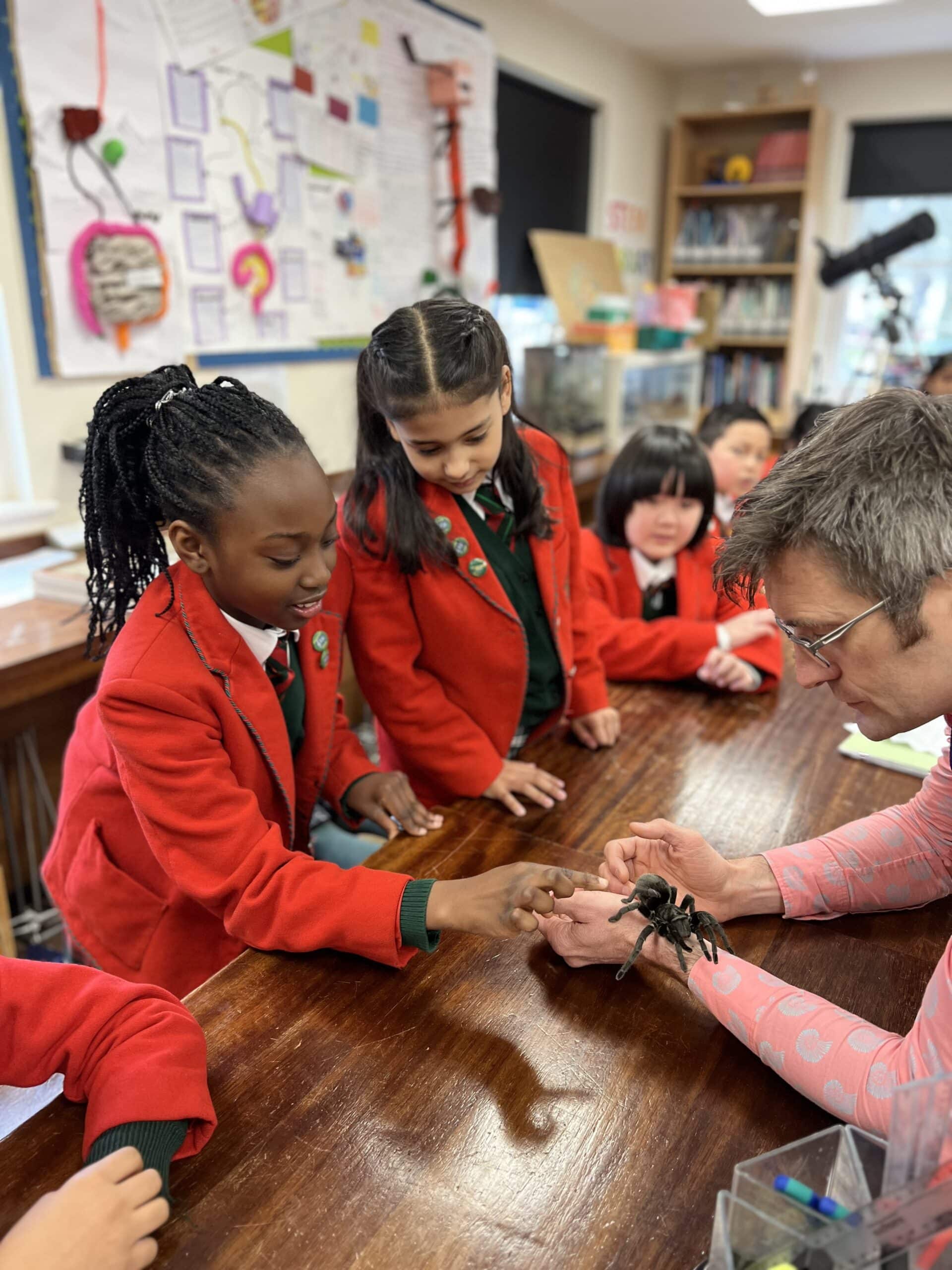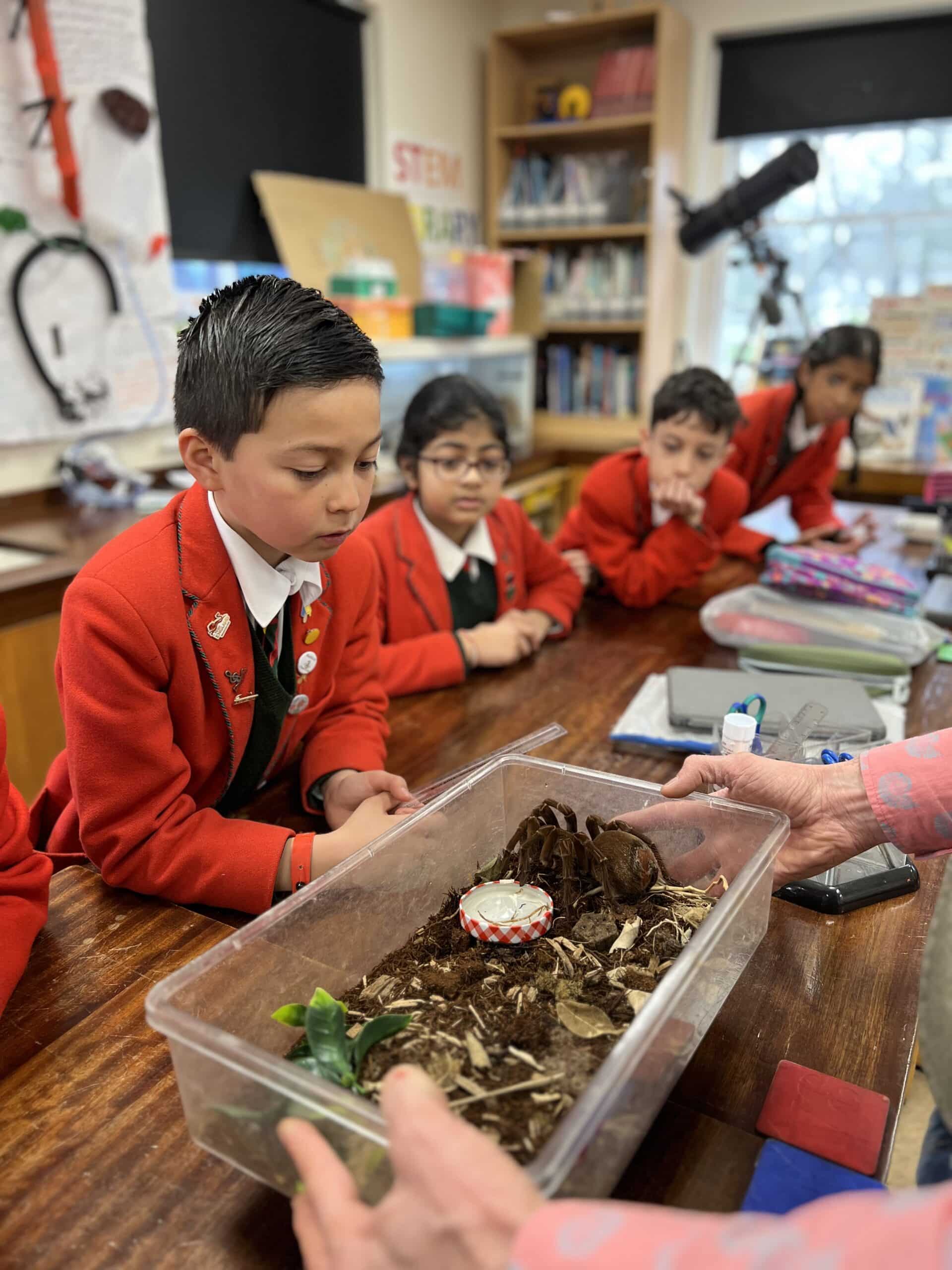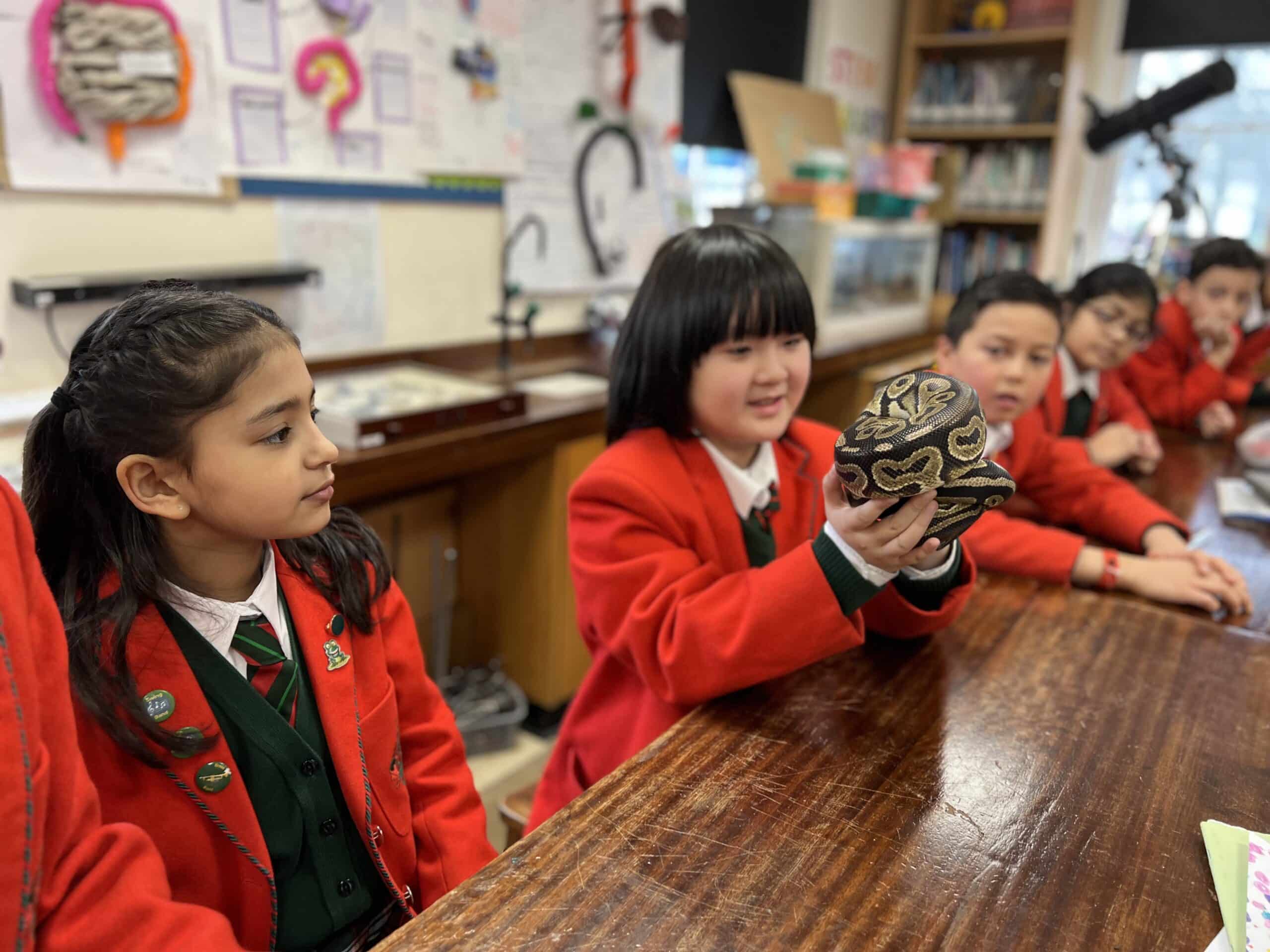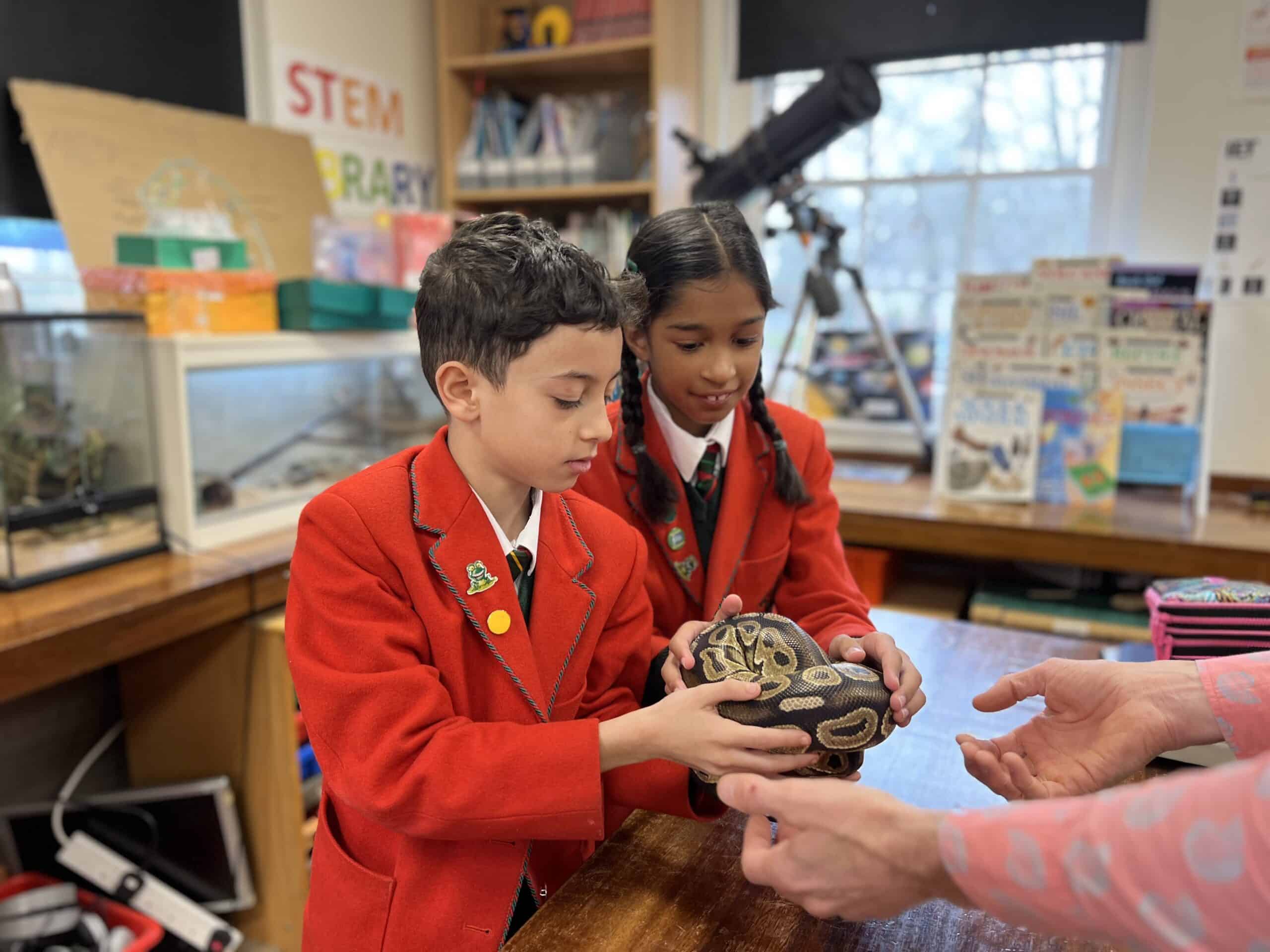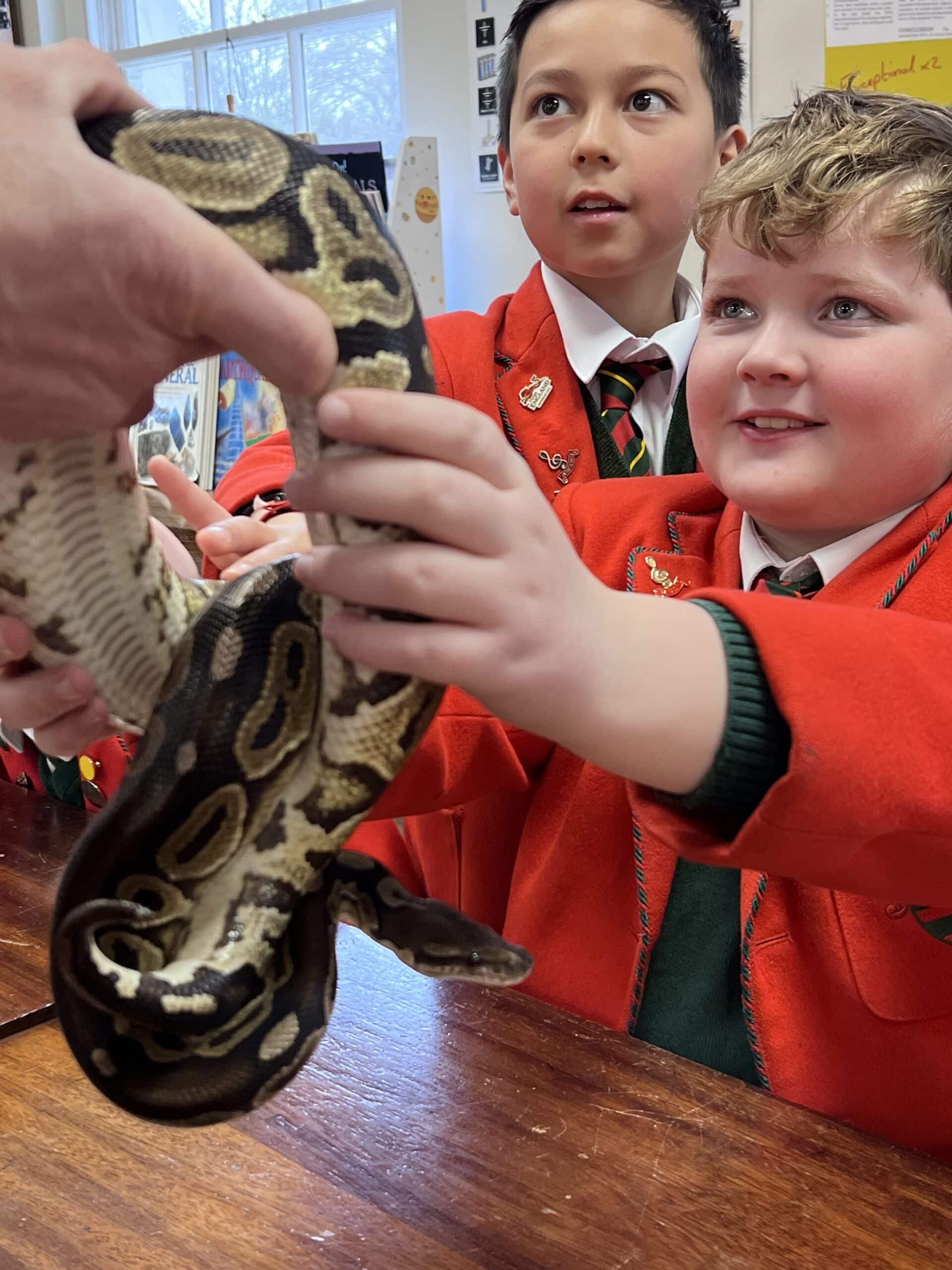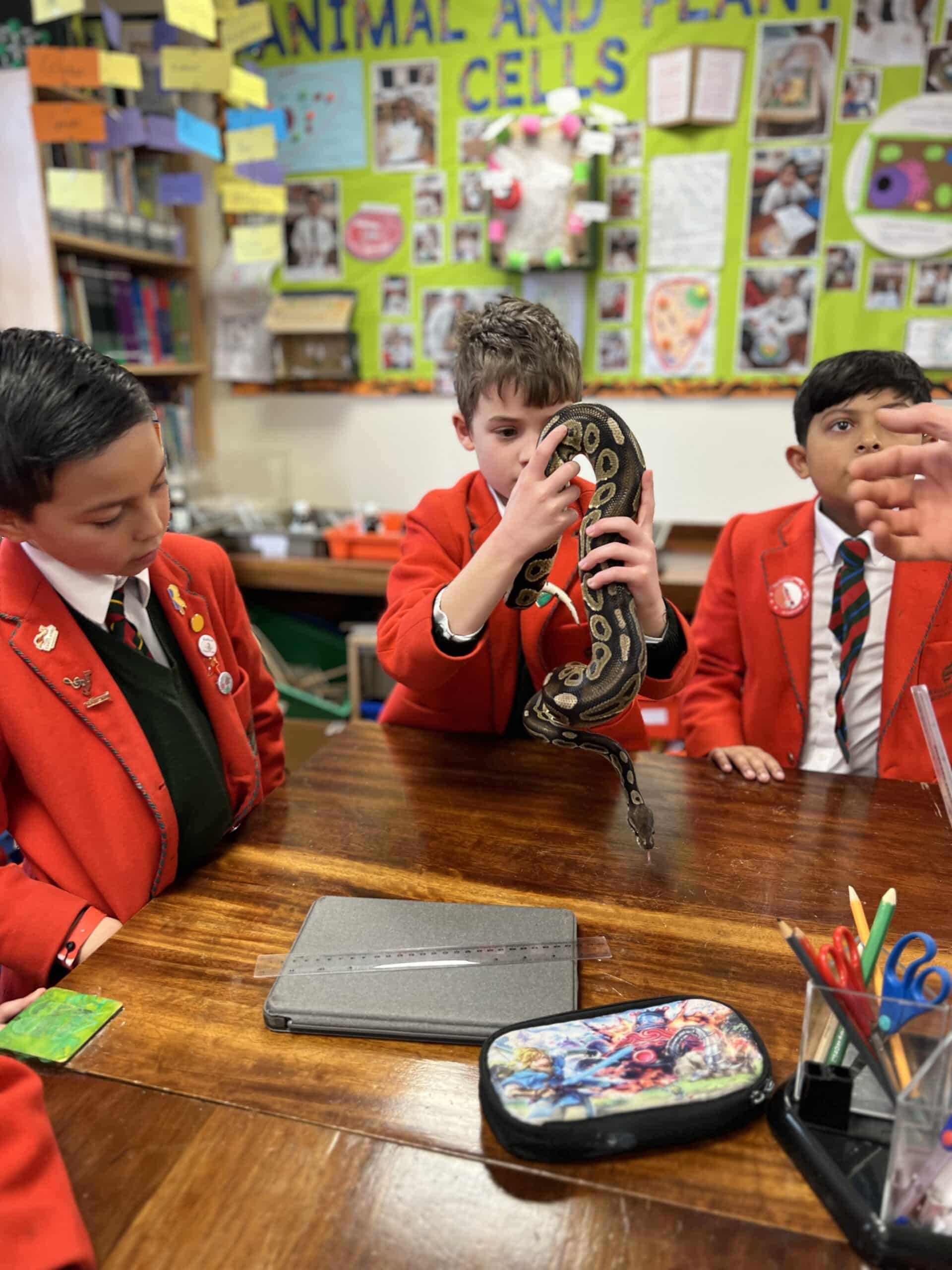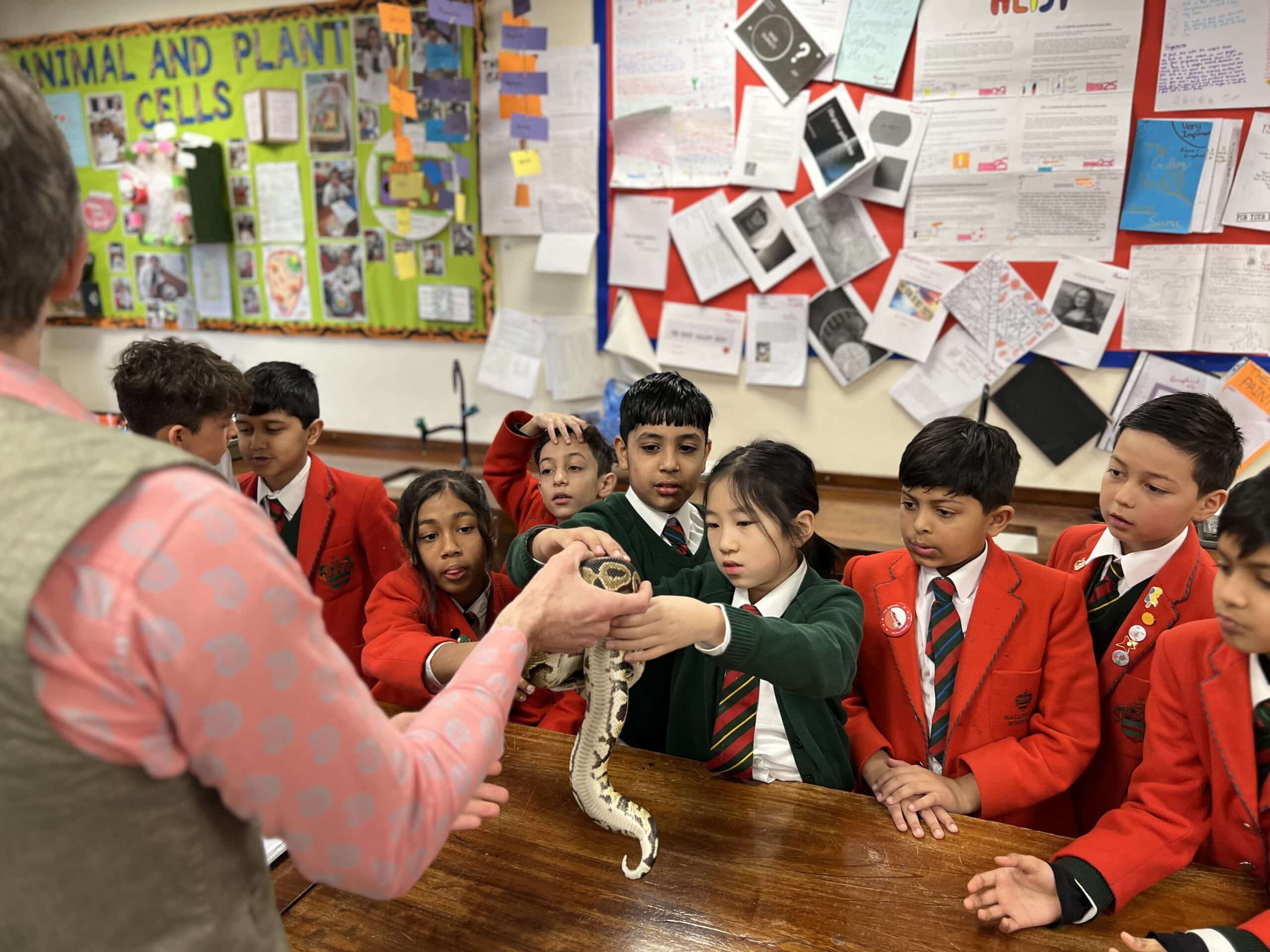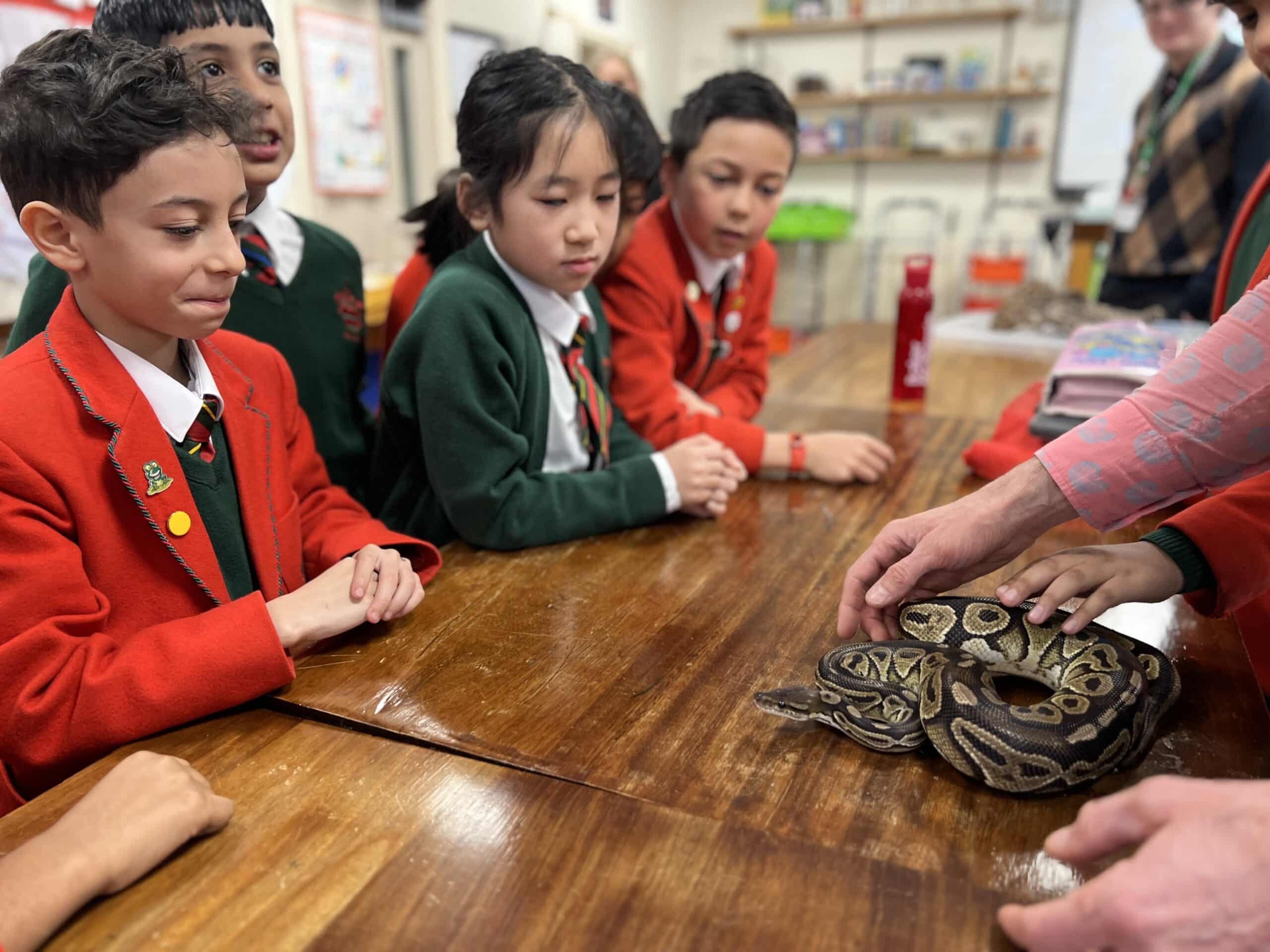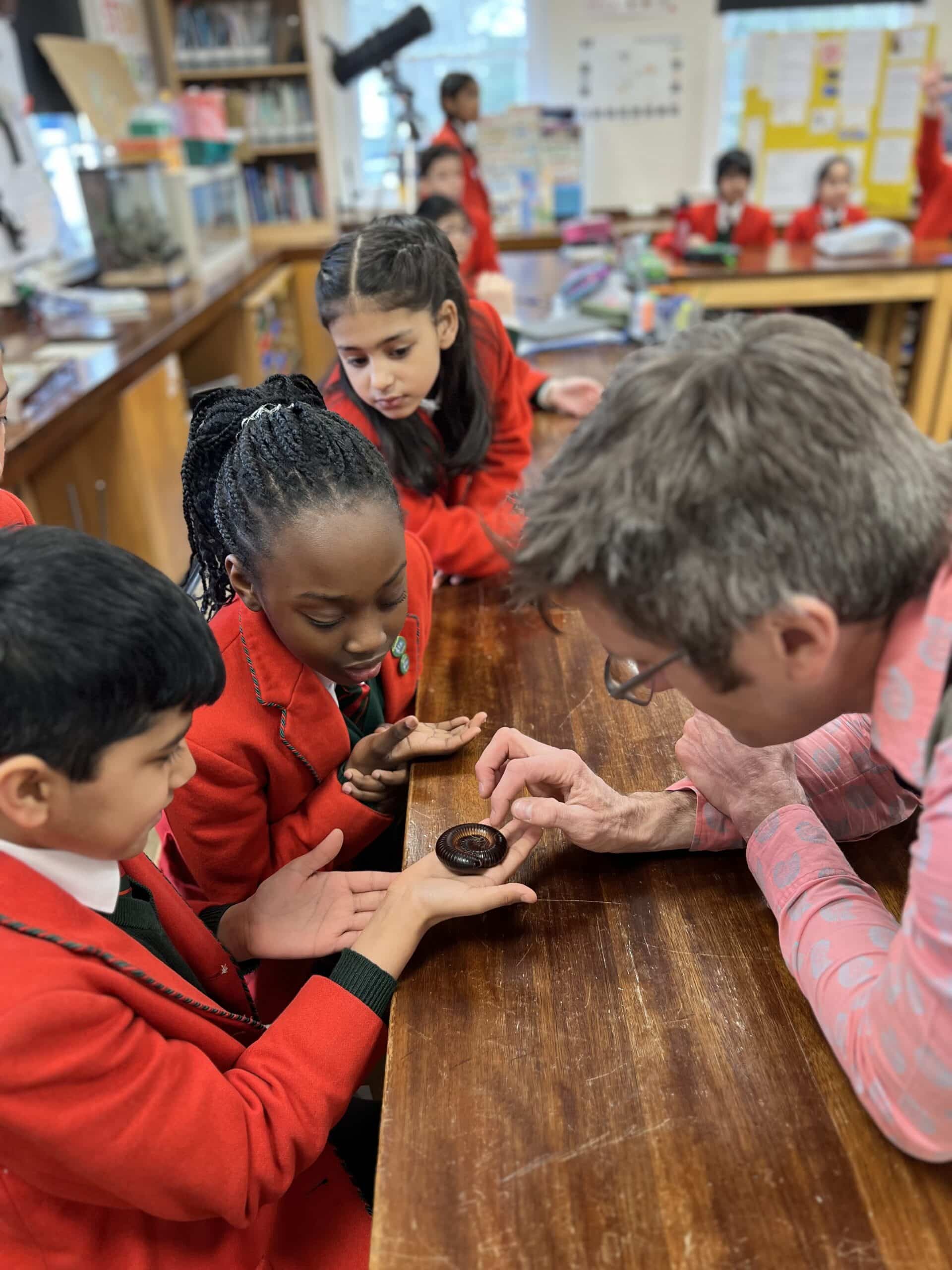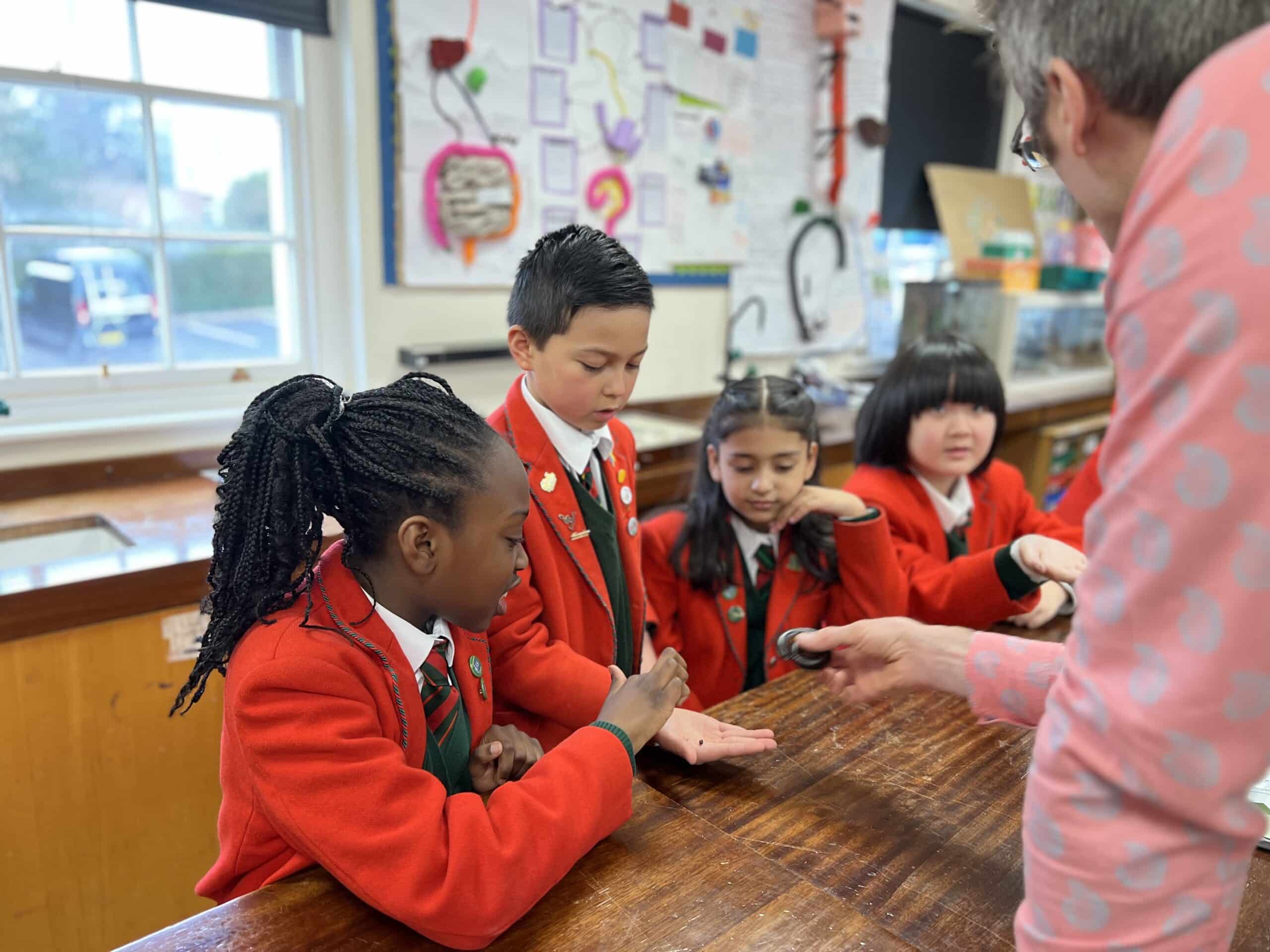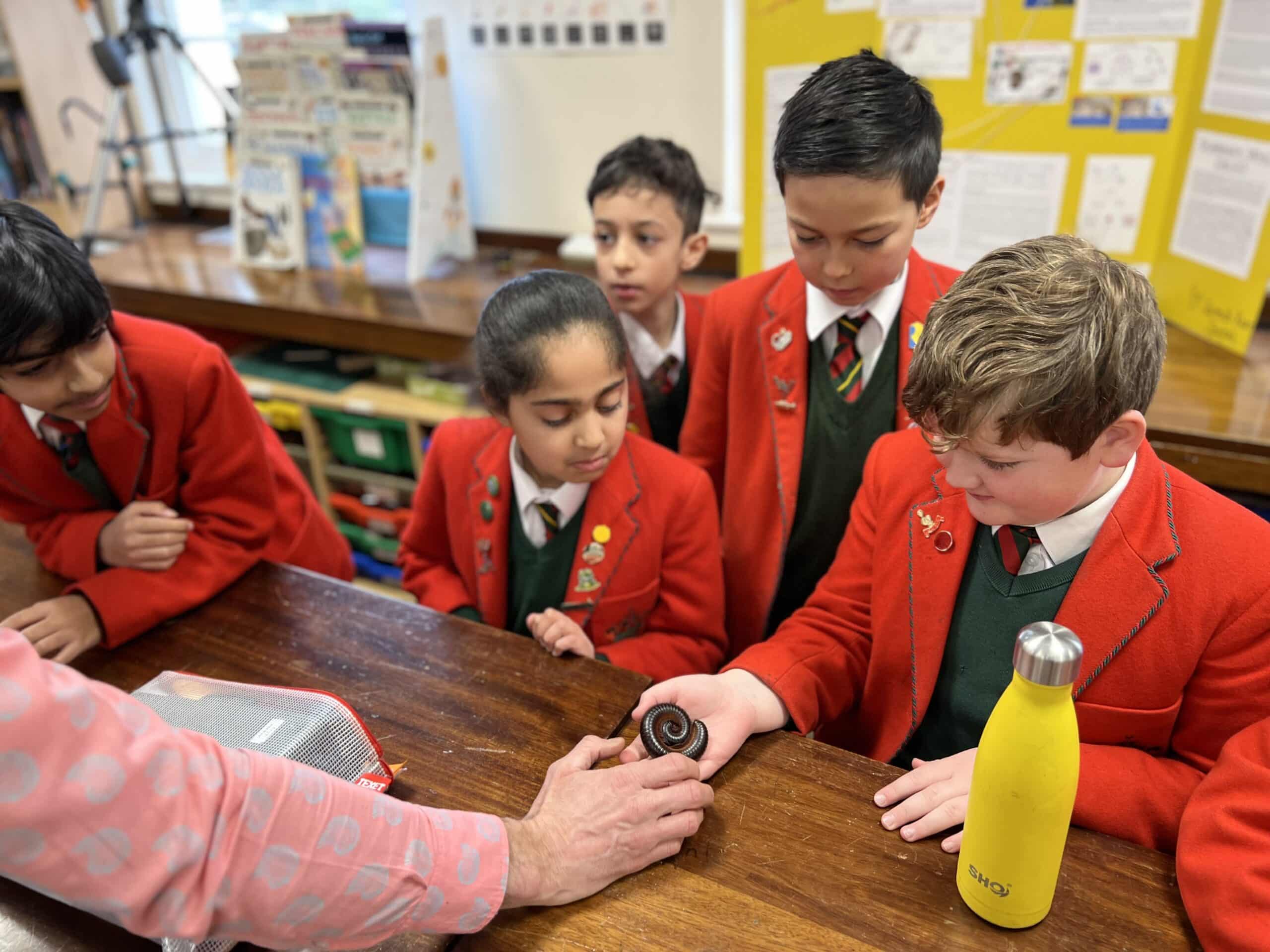 The afternoon's activities
Other fun moments from the day included a geography lesson with Year 6, which included handling some artefacts from the Amazon, lunch with Mr Morrow and the Head Boys and Girls, and an assembly for Year 2 all concluding with a Q&A session with Foundation before the grand opening of their bug hotel. Ross was very impressed with the bug hotel and shared some tips, such as adding more holes and positioning the ladybug hotel to ensure maximum capacity. We can't wait to see it thriving in the spring and summer months!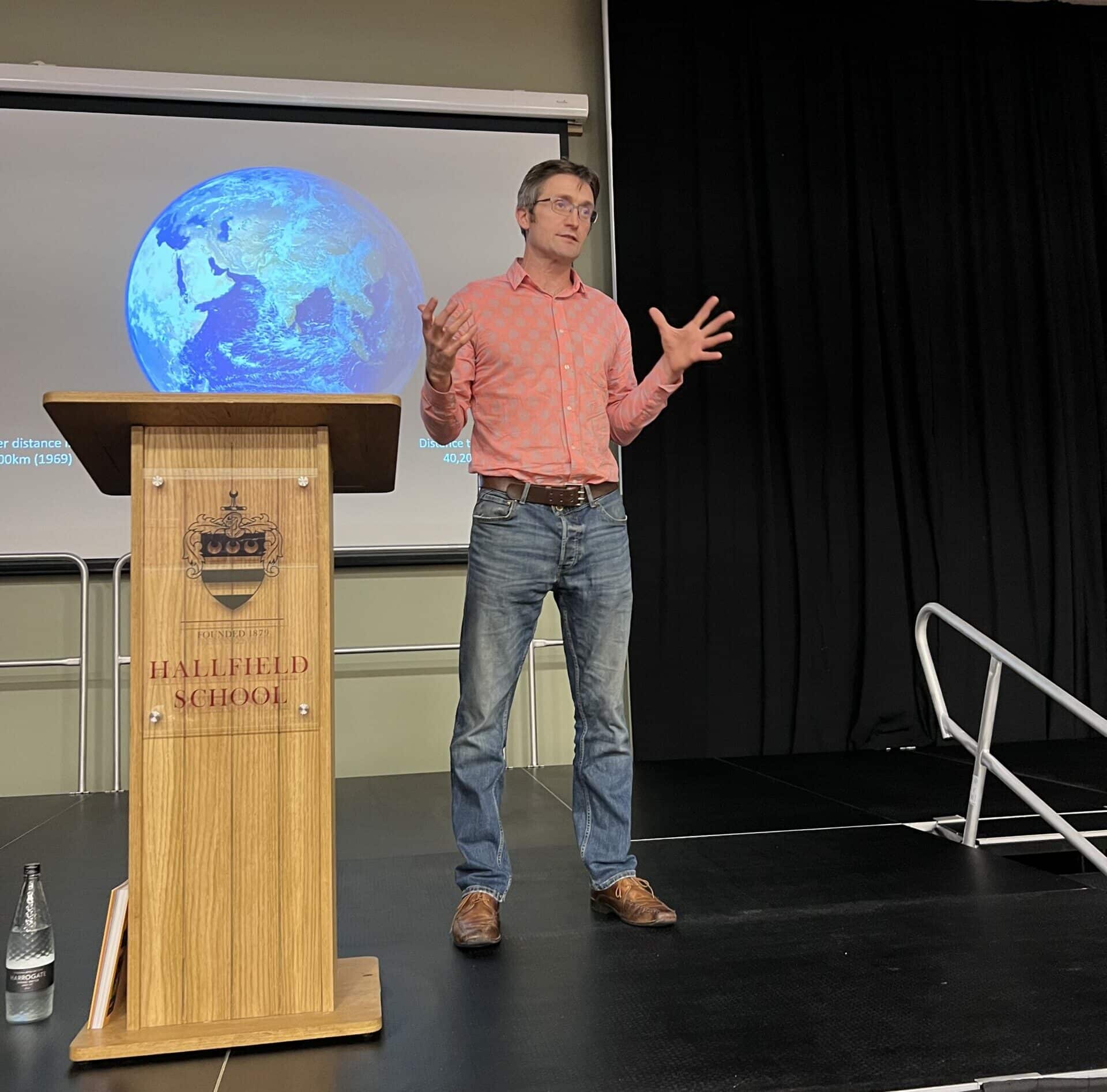 Hallfield Insights
If that jam-packed schedule wasn't enough, the day came to a close with our Hallfield Insights series. Forgotten Frontiers was the topic of Dr Ross Piper's captivating presentation to parents, former and current pupils, and visitors. It was an evening spent exploring the planets' smallest species and learning about the rare and curious creatures, many of which coexist with us on a daily basis. The talk gave a completely new perspective on how much we still have to discover about planet Earth. It certainly inspired a love and interest in the natural world amongst our audience.
The evening concluded with a Q&A, book signing of his latest publication: How to Read an Insect, and a chance to meet the explorer himself. Ross made quite the impression with the queue snaking down the Prep Hall. As books sold out on the night, copies are available to order through the school so – please let us know by Wednesday 15th of March if you would like to order a signed copy: kdepolo@hallfieldschool.co.uk.