Education shouldn't just inspire the mind, but the heart too. Our enrichment programme sits side-by-side with our academic curriculum and aims to nurture leadership skills, resilience, independence, teamwork, entrepreneurship and social responsibility. When you meet our children, you'll know it's working.
Sport and physical wellbeing
Our number one priority is to help every child enjoy sport. At Hallfield Seniors, we encourage our children to build on their experiences from prep and become ambassadors for our sport and wellbeing provision. This could involve competing in regular fixtures against local schools or helping to coach younger children, both of which are fantastic experiences for our children. Whether they're likely to be a sporting icon or just a committed team player, we'll nurture a love of exercise that will last a lifetime.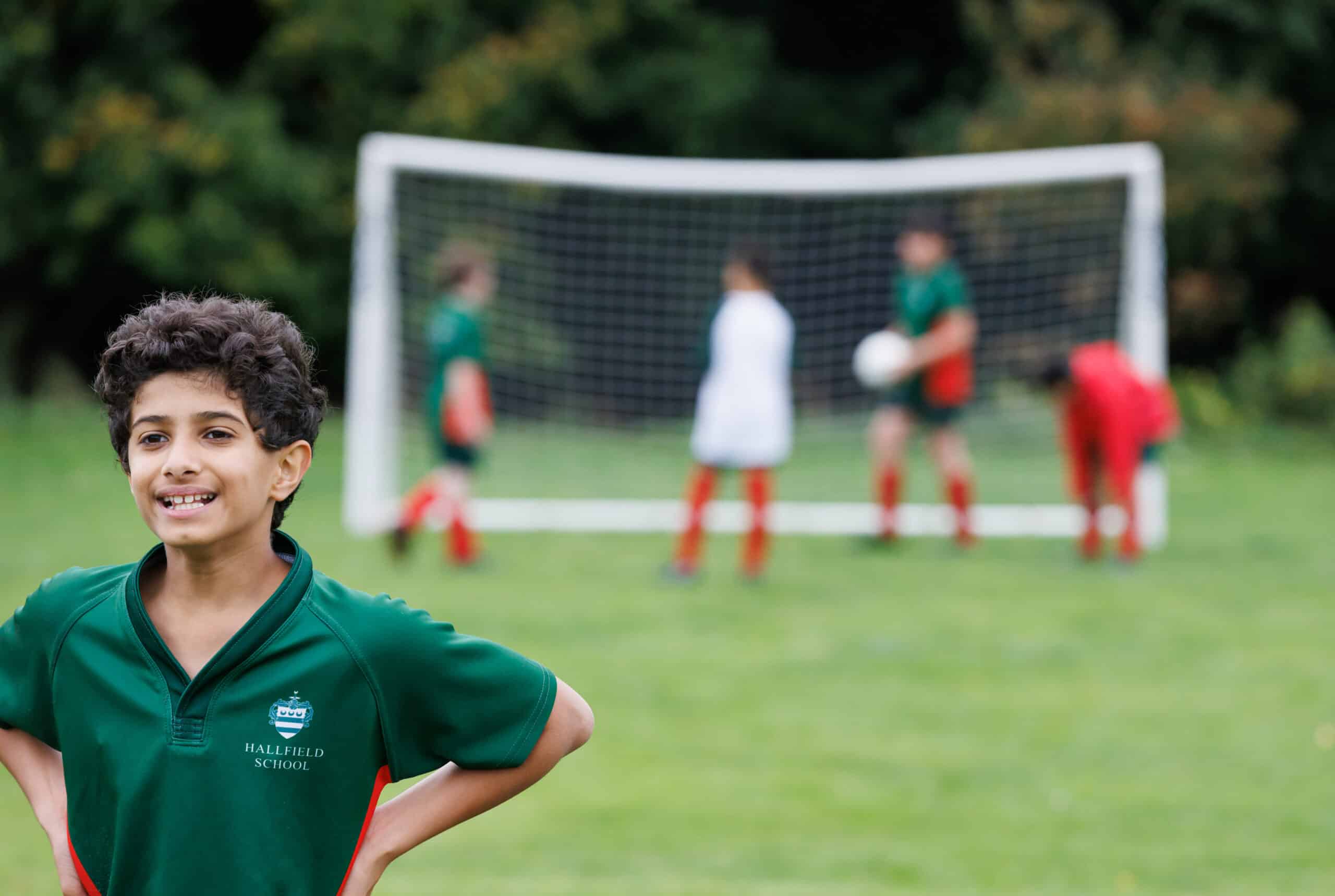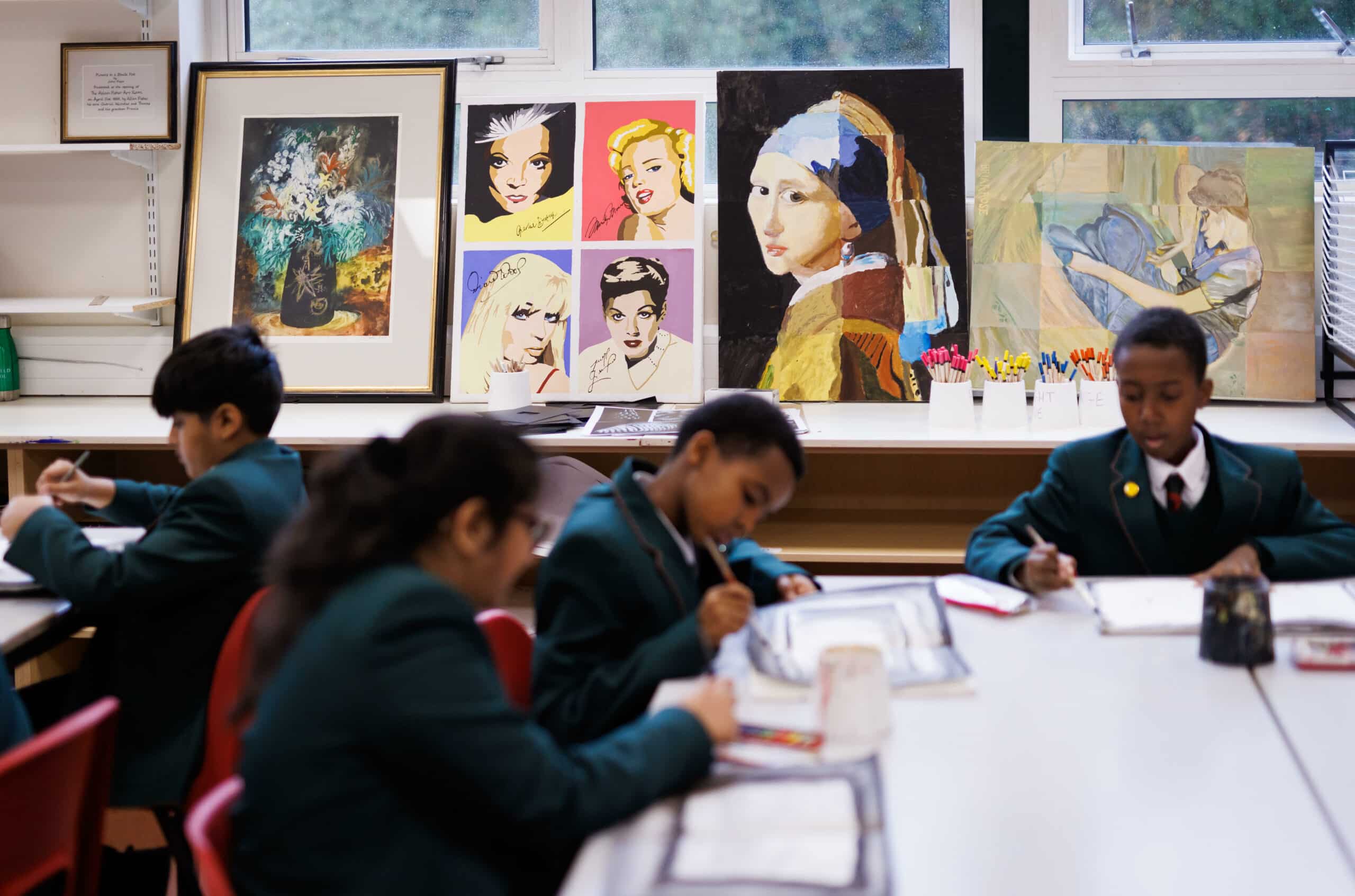 The arts
Our arts programme helps children to showcase their individuality. Music is an important part of our enrichment provision and we are bursting with talented instrumentalists, who learn to play with our specialist teachers and regularly perform in public concerts. We encourage our children to tread the boards in drama productions each year, and many study for LAMDA exams in addition to timetabled drama lessons, and we value the role that art plays in providing an outlet for creative expression. At our concerts, productions and exhibitions, we guarantee you'll be blown away, and we know the children will feel the benefits in later life! 
Leadership
Distinguished by their much-loved green blazers, our Seniors are role models for the whole school community. They might take the lead in productions, deliver assemblies or mentor younger students, but Seniors know they set a positive example in everything they do. Formal leadership roles include Head Boy and Head Girl, Captains and Pupil Librarians and the Eco Committee.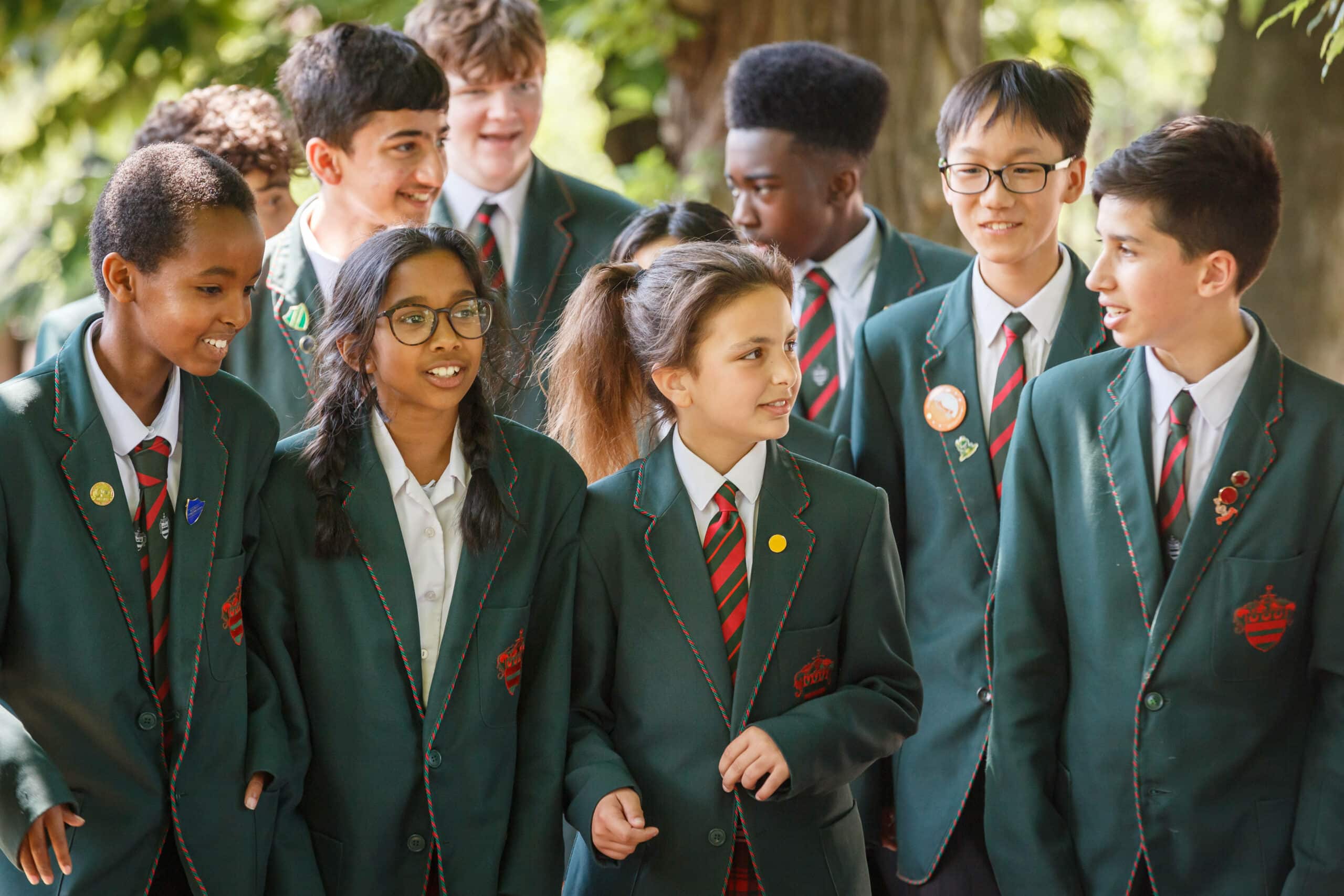 Mrs Ricketts, Year 8 Parent