Young children love to experience the wonder of the world. At Hallfield Pre-Prep, we instil a sense of adventure and lay strong academic foundations. Our unique and innovative curriculum is flexible and individualised, nurturing an enduring sense of curiosity in every child.
Lizzie Sanderson, Head of Pre-Prep
Curriculum
Our innovative Pre-Prep curriculum is designed to ensure individuality blossoms. Through a combination of formal learning and child-initiated exploration, our children develop active learning skills, creativity and critical thinking; empowering them to pursue their own interests and ideas.
EYFS
In EYFS (Foundation and Reception), children learn through play with interventions from staff to develop skills in reading, writing and maths. We link all activities to the seven areas of learning in the early years curriculum: communications and language, physical development, personal, social and emotional development, literacy, mathematics, understanding the world, and expressive arts and design.
Year 1 and 2
In Year 1 and Year 2, we build on the learning experiences from EYFS, giving children a balanced education with a strong focus on numeracy and literacy. Through classroom-based activities and outdoor learning, we create a foundation for future learning that our children can continue into their educational journey.
At the end of Pre-Prep, our children will have a thorough academic grounding, a healthy self-esteem and strong relationship building skills that will allow them to flourish throughout their whole lives.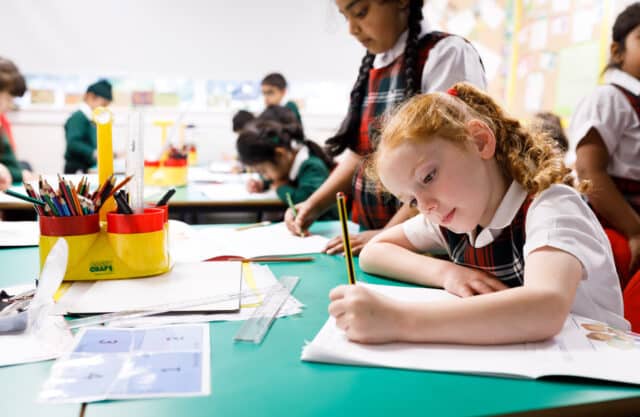 The School Day
Each day consists of academic lessons, outdoor learning and creative play. We break in the morning and afternoon for a good run around, and a hearty lunch is served in the much-loved Hallfield Bistro from 12:00. Activity clubs often take place after school and we are proud to offer wraparound care until 18:00.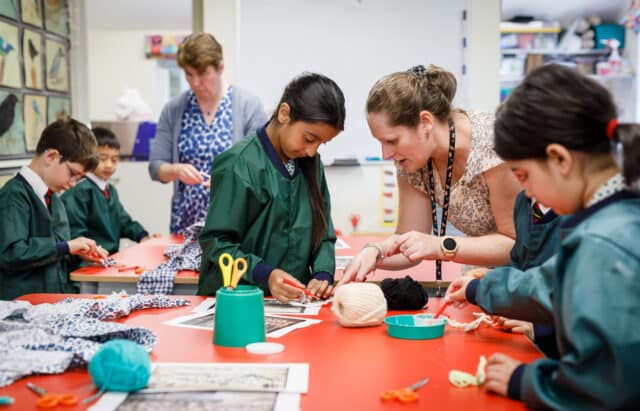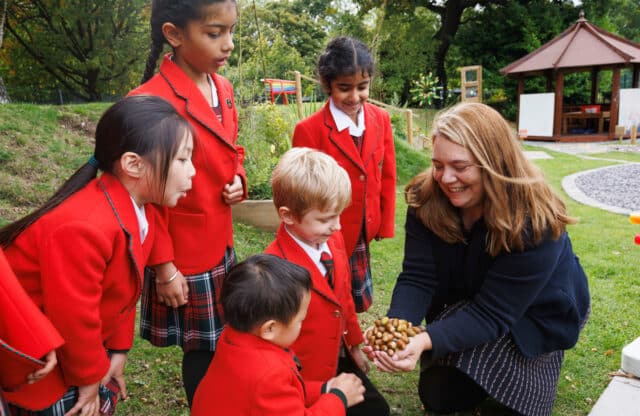 Outdoor Learning
Learning outdoors is a fundamental part of a Hallfield education. We care about creating opportunities for our children to discover, explore and create in a safe and natural environment. During regular Forest School sessions, which take place in our woodland, children have the freedom to explore the ever-changing space. In contrast to traditional teaching that many parents will have experienced at school, we focus on how children have achieved, rather than what they have achieved.