Official Opening of Hallfield First
After extensive refurbishment, Hallfield School is delighted to re-open their nursery – Hallfield First.
Published
10 October 2019
Category
#Special Feature
Following an extensive refurbishment of the Hallfield School Nursery 'Hallfield First ' during the summer of 2019, we were delighted to officially open our doors last night to showcase the transformation.
Over 50 members of the Hallfield community gathered at 5.30 pm on Wednesday 9th October to witness the opening ceremony. We were honoured to welcome Mrs Sheila Sherlock, our long-serving Early Years Governor, to cut the ribbon. She was ably assisted by Georgia-Lee Rowledge who was Hallfield First  first pupil in 2006. Sheila and Georgia-Lee then proceeded to plant an Acer tree to mark the occasion.
Guests including parents and Governors were invited inside to tour the two-storey building to see for themselves the neutral colour palette complemented by natural wood finishes and toys. Hallfield First Manager, Emma Astle, and Anne Oliver were keen to omit plastics and glaring colours to promote a calming and environmentally-friendly atmosphere for the children and staff.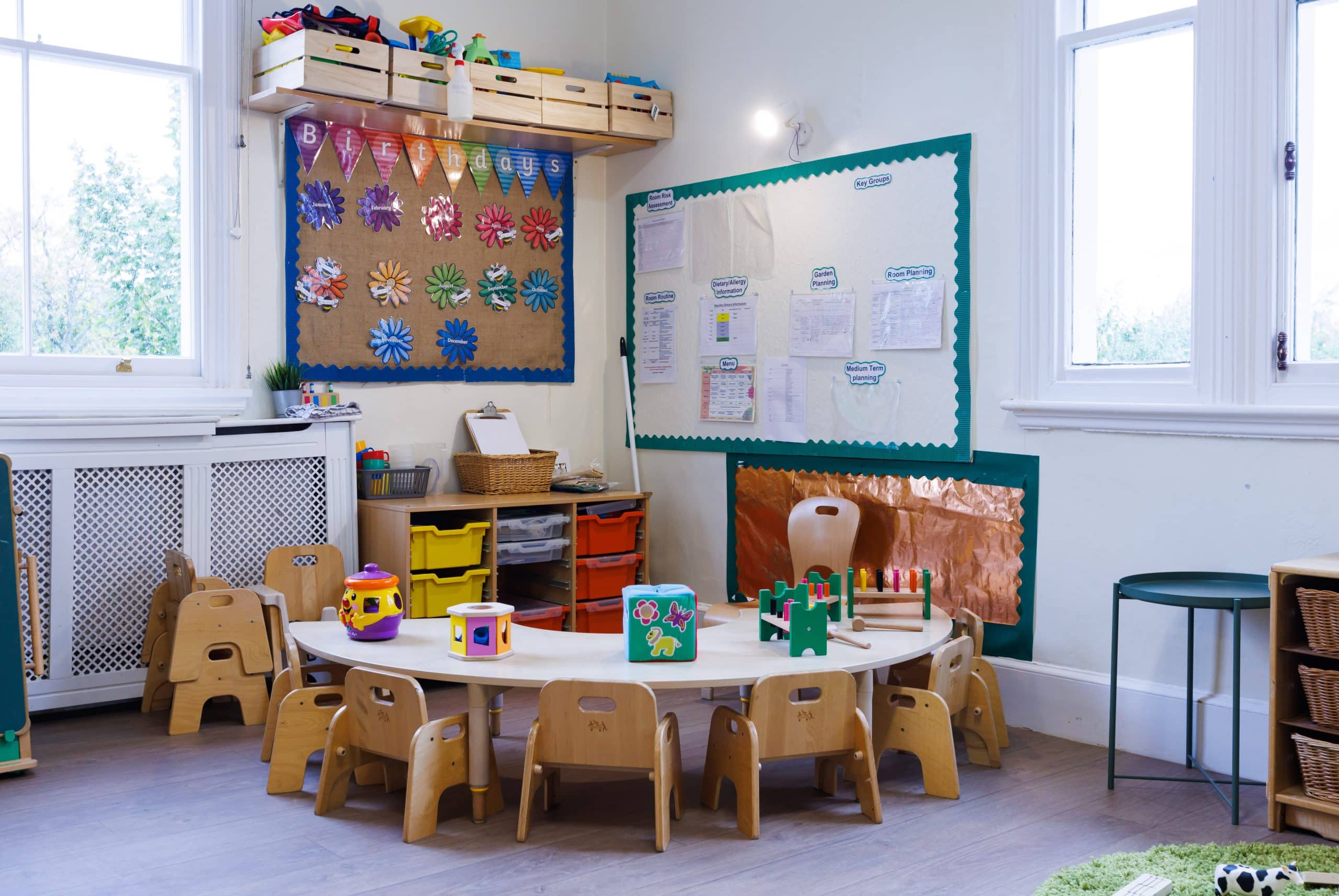 Mr Keith Morrow, Head Master of Hallfield School said: "I'd like to thank our Governing Body who are committed to the investment in the staff and facilities at Hallfield School. Secondly, to all those involved in turning our plans into reality: to Dave Vanderson and the team at Weedon Architects, to Gary Bodfish and his team at Wattrus and to Sue Bowron and her team here at Hallfield.
Speaking with Georgia-Lee, she recounted her first memory of Hallfield First ; the 2007 first birthday celebrations in the Nursery garden where she wore her best dress and Mr Shackleton was the Head Master. Georgia-Lee left Hallfield School at the age of 11 and is now a pupil at King Edwards Camp Hill School for Girls.
The evening was rounded off with canapés and Prosecco in the 'Oaks' room, giving our guests a chance to mingle with staff and Governors.
For more information on the Hallfield First Nursery provision, please come along to our Whole School Open Day on Saturday 12th October. To organise a tour or enquire about a place, please contact admissions@hallfieldschool.co.uk