Hallfield's Creative Cottage
Special guest, Chloe Inkpen opened our long awaited Creative Cottage, home to our Pre-Prep library, art room and cottage garden.
Category
#Special Feature
School
#Nursery #Pre-Prep #Whole school
Tuesday 28 September 2021 marked the official opening of Hallfield's Creative Cottage. The Creative Cottage is home to a Pre-Prep library, art classroom, garden and chicken run. Once used as a derelict store for old furniture and unwanted items, Mrs Morrow, Head of Pre-Prep Art recognised its potential as a charming and unique space resembling a storybook "gingerbread cottage". Before the Creative Cottage Pre-Prep children had no dedicated art room and their library was three bookcases in the Pre-Prep Hall. Now they have a beautiful and homely space for nurturing their love of reading and developing their creativity and enrichment skills.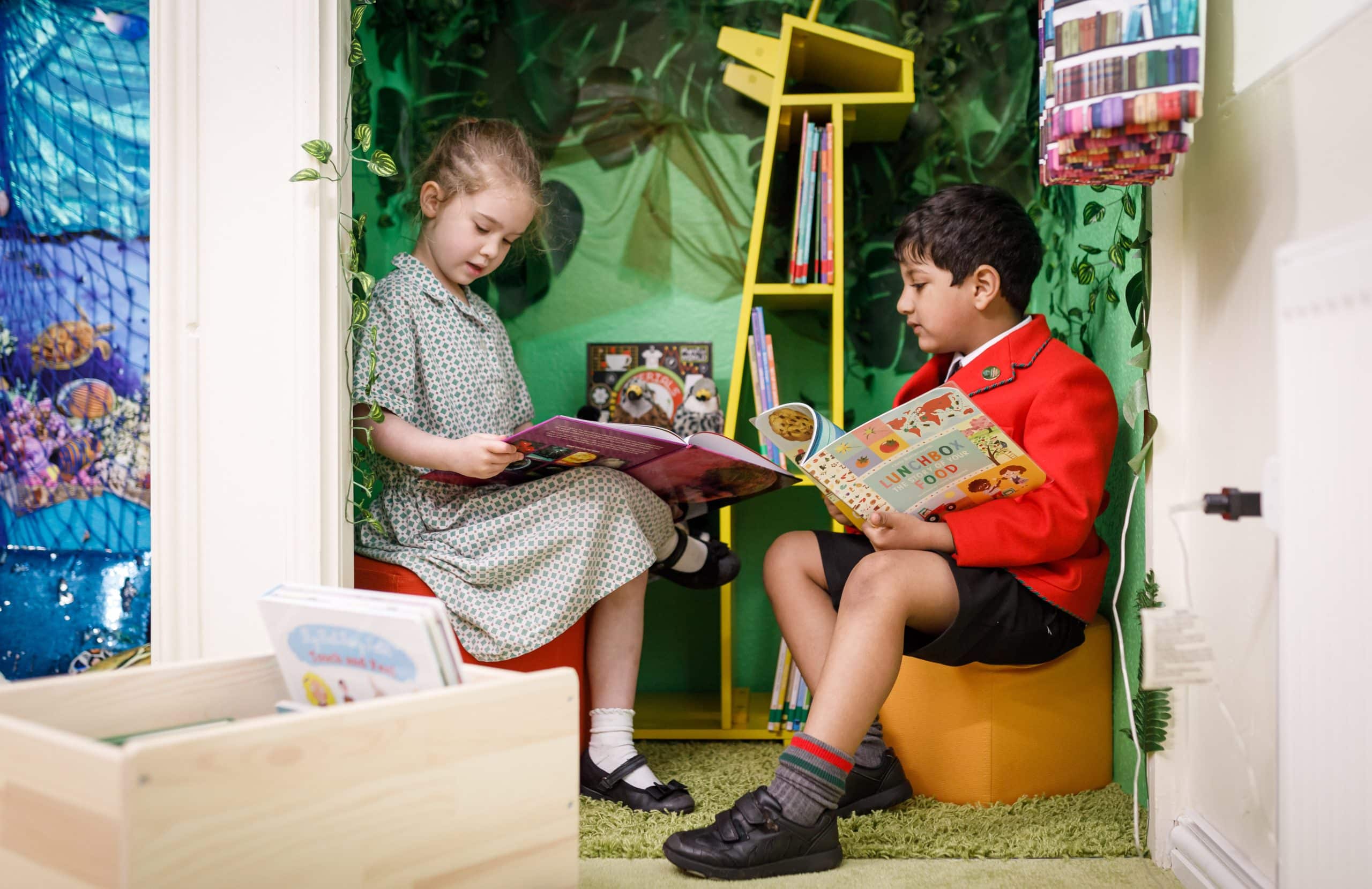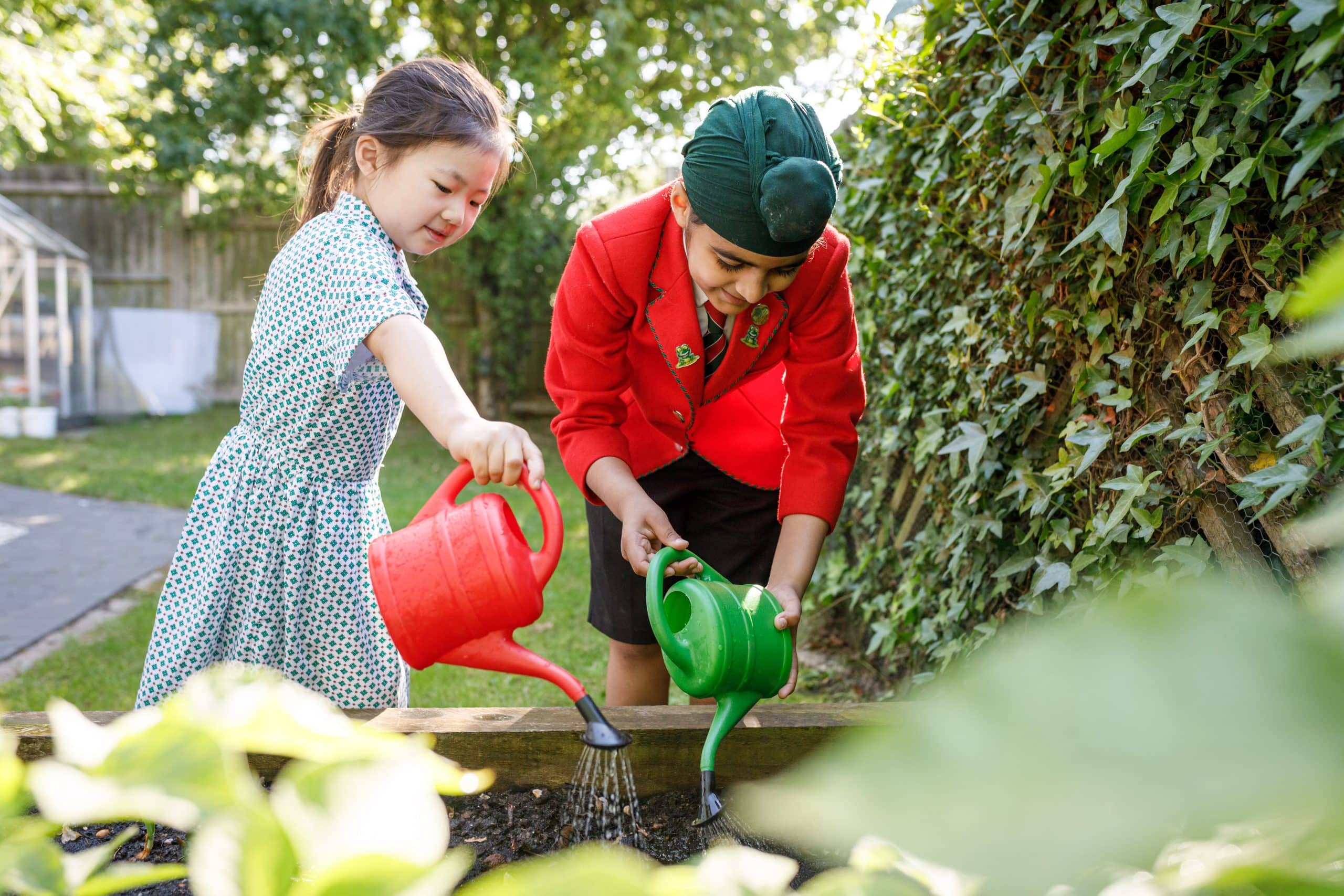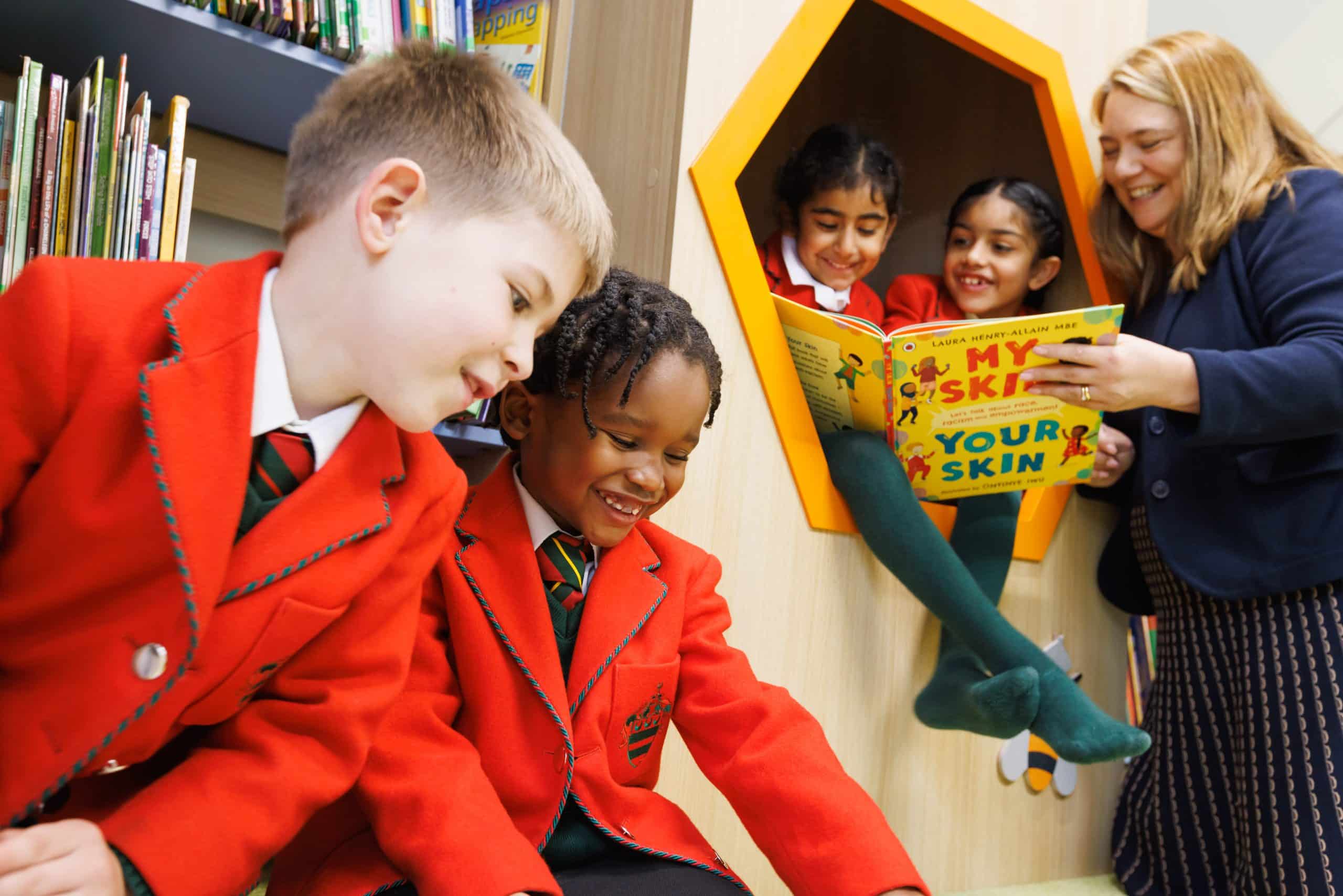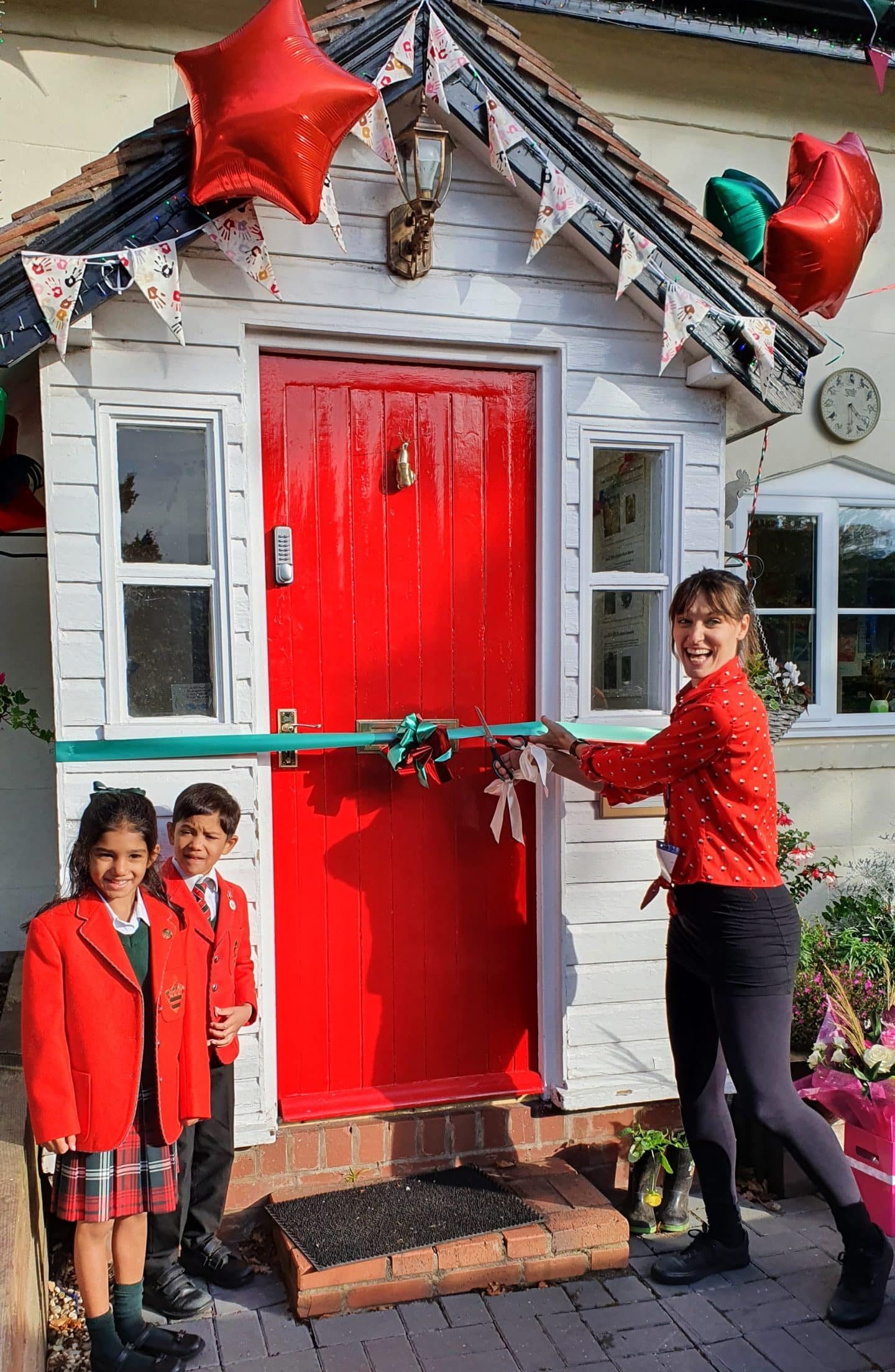 To honour the occasion and cut the all-important ribbon we were joined by renowned children's author and illustrator Chloe Inkpen (I will love you anyway, Mrs Blackhat, Zoe and Beans). The daughter of Mick Inkpen (author of the famous Kipper the dog stories) Chloe grew up immersed in children's stories. Throughout the day Chloe ran a series of workshops and story-telling sessions giving the children a unique opportunity to learn from Chloe and ask questions about her profession. Lots of insights were shared, like how it takes Chloe and her father two weeks to write a story, but four months to create the illustrations.
The children delighted in the expressive story-telling sessions, impersonating the characters and animating the words through funny voices and gestures. Chloe showed the children simple ways in which they can bring their drawings to life, by for example, changing the direction of a characters' eyes. The children created their own imaginary pets and witches' cauldron recipes, and had great fun dreaming up weird and wonderful ingredients.
The Creative Cottage library is a reading haven, with themed cubby holes (jungle, undersea and outer space) for children to escape to with a book. A feast for the imagination there are butterflies flying overhead, paper mice on bookshelves and soft toys to hold as a reading companion. The space is designed for children from HallfieldFirst right through to Year 2, and has hundreds of books for the children to enjoy.
Downstairs the art room is colourful and features the children's artwork, from glass fusing to mixed media wall displays. No corner is left untouched. Even a pillar that holds up the building is a sensory feast for the hands and eyes. And that is exactly how Mrs Morrow wanted it – a homely space that the children can be excited by and make their own.
Outside a chicken run homes ten hens and a cockerel. As part of a five-week enrichment programme the children get to do "hen-richment", which involves feeding the hens, collecting eggs, drawing pictures of them and handling them. By the end of the five-week programme, even the most nervous children stroke the hens, because they have built confidence by being around them and learning about them.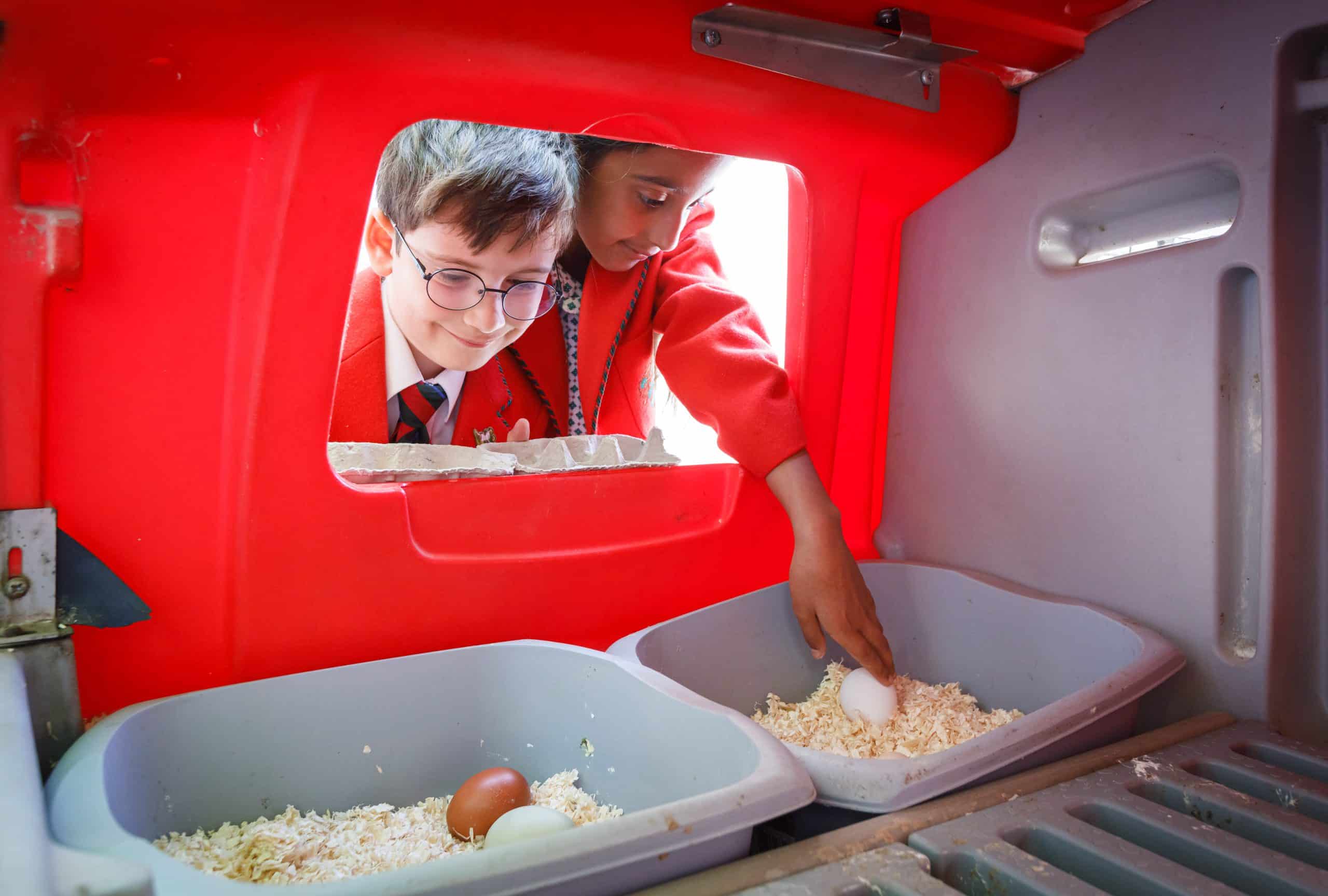 The quaint garden that surrounds the cottage is maintained by the children. They get to plant flowers and grow vegetables which are cooked in the cottage kitchen or sent to the Bistro for feasting on at lunchtime. The children learn about how vegetables are grown from seed to plate, providing a sense of satisfaction and understanding about where their food comes from.
A once dilapidated building, the Creative Cottage started out as an idea and some sketches on an iPad. Two terms and a pandemic later we finally got the chance to celebrate the Creative Cottage. This is just one part of the school's exciting 5-year strategy "Hallfield Futures", where the Governors and Head Master have made a commitment to invest in facilities to develop the pupils to be independent and passionate learners. The Creative Cottage is now Hallfield's most enchanting place that will bring joy to many children for years to come.