Summer Term 2023 Chess Round-Up
After their success in becoming IAPS Chess Champions the chess team has switched their focus onto the National Primary School Team Chess Championships and the UK Chess Challenge Individual event.
UK Chess Challenge
Players must compete in 3 rounds to win this tournament. The first round is called the Megafinal, which consists of several big local chess tournaments all over the country. Diah, Krish and Handuo all won a Megafinal (in fact Krish won 2 Megafinals on consecutive days). About a dozen more of our players had leading scores which qualified them for the second round (the Gigafinal). Good luck to them as they try to qualify for the grand final (the Terafinal).
Adult Chess Tournaments
A few of our players compete regularly in adult chess tournaments. Two of our players had their best ever results in adult chess tournaments recently winning cash prizes! Well done to both Preesh and Diah.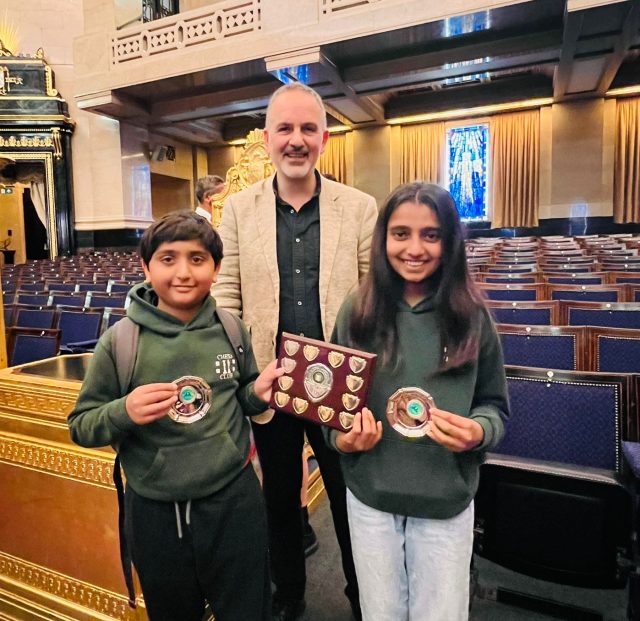 National Primary School Chess Championships
In March we won the regional event in Nottingham with both U11 and U9 teams and our B teams also qualified for the semifinal event which took place on 18th June, also in Nottingham. The semifinal was a very hot, crowded and tough tournament with about 40 teams taking part from all over the country with only 2 teams to qualify for the final in each of the age categories.
The B teams performed well and finished mid table, an amazing effort, well done to all of the players. The U9 A team battled through 5 tough rounds to finish second and they therefore qualified for the final, a brilliant result for our mostly Year 3 players. The U11 team dominated and finished first and so also qualified for the final. Leading scorers were Diah (4.5/5) and Ayansh with a perfect 5/5.
The final took place on 1st and 2nd July at The Freemasons' Hall in Covent Garden where the top 8 school teams in the country in both U9 and U11 categories battled it out over 7 rounds. We were one of only two schools which had qualified in both the U9 and U11 sections proving our strength in depth.
Our under 9 team were almost certainly the youngest team in the final with only two players in Year 4, two players in Year 3, one player in Year 2 and our youngest player in Year 1. They had a brilliant time and gained invaluable experience against some of the country's best U9 players and finished equal 5th. Well done to Krish, Handuo, Aarav, Arnav, Roshan and Alex. Our leading points scorer was Arnav who scored a brilliant 5/7 on board 4.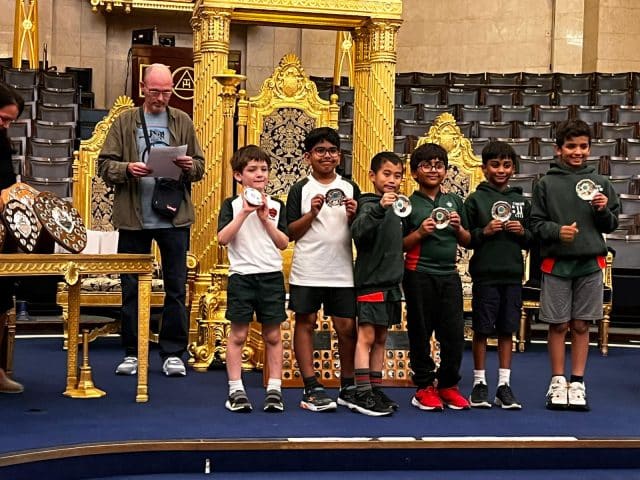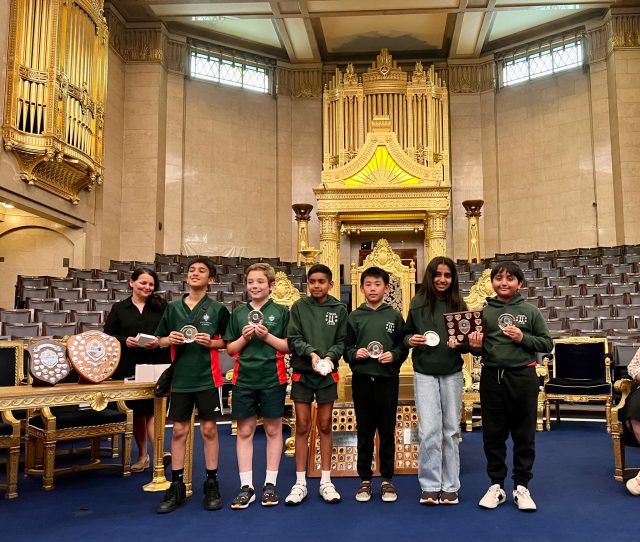 The U11 team had an up and down tournament but were always in contention for a top half finish. After a brilliant final round (beating RGS Newcastle 5/0) they finished equal 3rd (4th on tie-break), one better than last years 5th place. Well done to Preesh, Diah, Matthew, Ayansh, Mark and Hamzah. The leading scorer for the U11 team was Mark with an outstanding 6/7 points on board 5.
Well done to all of the players and many thanks to the parents who accompanied the children.
Mr Thomas, Chess Coach