Senior School Success at Hallfield
As Hallfield reflects on the highlights and successes over the last two years, it is no wonder Hallfield Seniors is fast becoming a leading choice senior school in the heart of Birmingham.
Category
#Special Feature
School
#Seniors #Whole school
Hallfield Seniors launched in September 2020 and the time seems to have flown by as the school says goodbye to its first cohort of Year 8 leavers.
Hallfield Seniors represents a unique opportunity in the Birmingham area for pupils to grow, develop and mature as Year 7 and 8 pupils within a Prep School environment.  Sometimes referred to as "middle school" this offering is common across the UK and abroad, but a less familiar concept in the West Midlands, until now.
Head Master Keith Morrow believed in the benefits a Year 7 and 8 education at Hallfield would bring to children aged 11 – 13 years in and around Birmingham. He comments: "As a parent myself, I saw that not all pupils are ready to flourish at Year 7 in a secondary environment. Hallfield Seniors offers something special for the pupils and in turn, those pupils bring a great dimension to Hallfield School. We are incredibly proud of our first cohort of Hallfield Seniors pupils, all of whom have achieved amazing personal bests, both academically and socially.."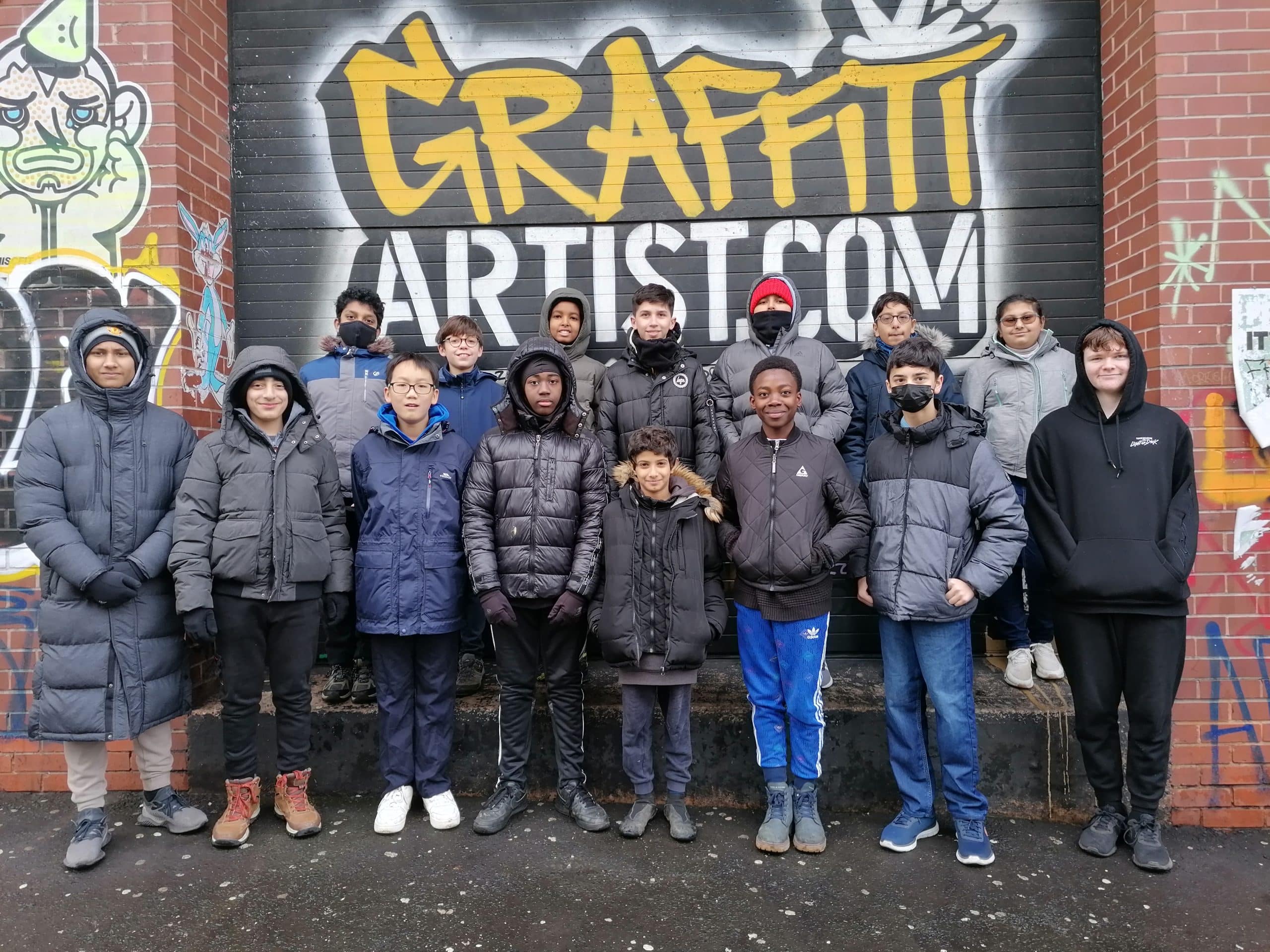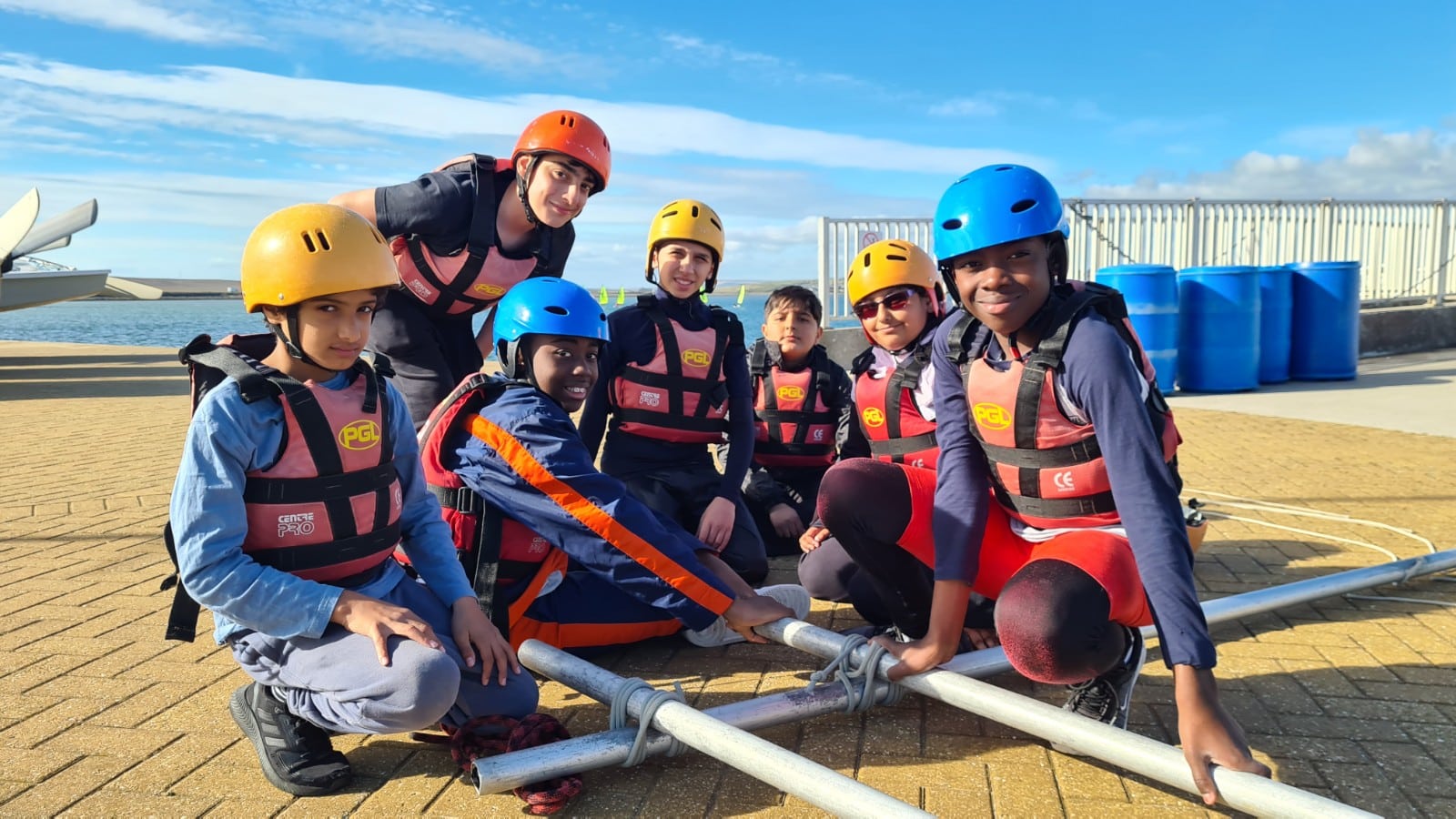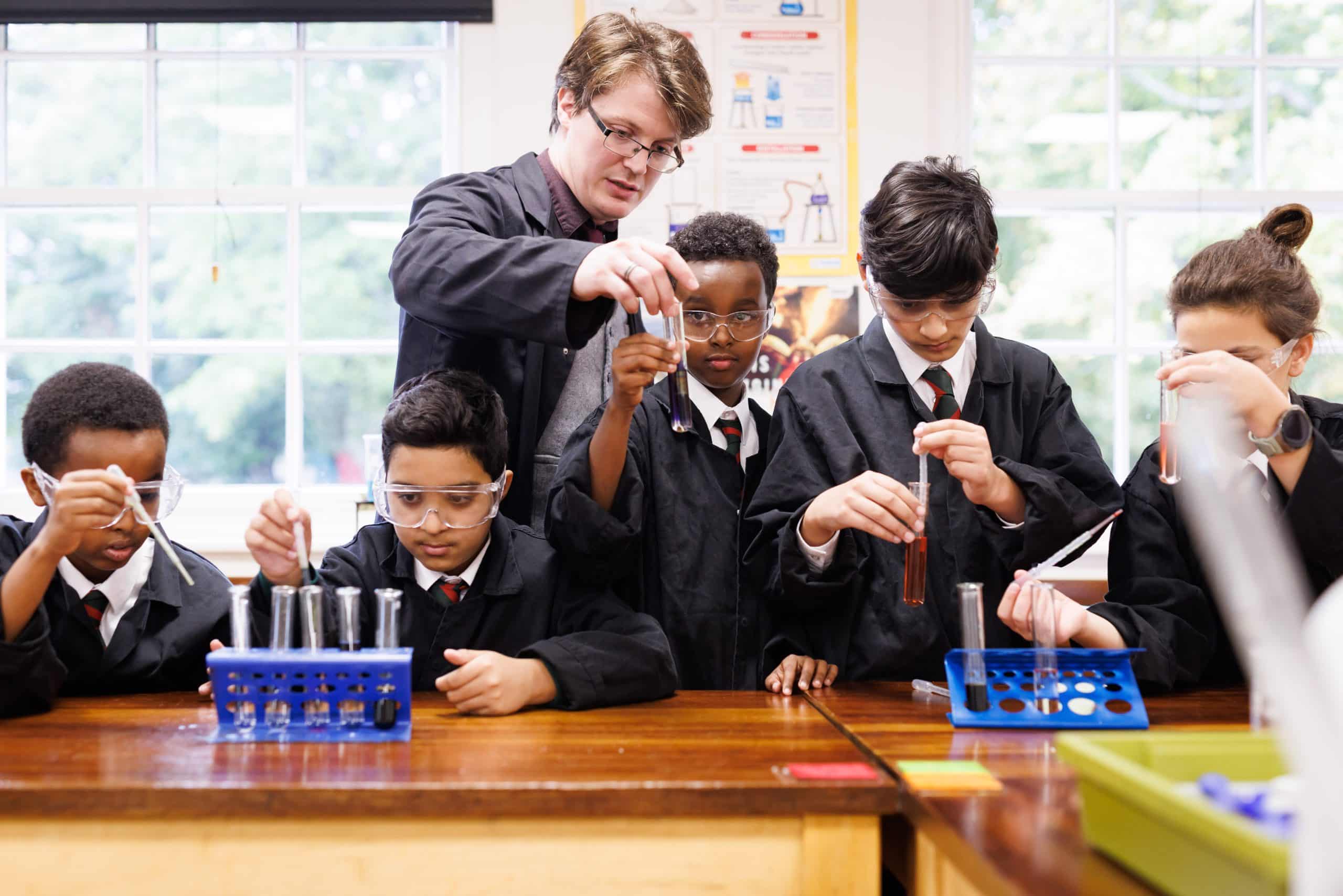 When devising the curriculum for Hallfield Seniors the school wanted to deliver an education that catered to the academic needs of each individual, challenging their strengths and overcoming their weaknesses. Small class sizes of no more than 18 pupils and specialist teachers support that goal. Mr Hewer, Head of Hallfield Seniors has worked in senior schools prior to joining Hallfield and shared his view on what makes the curriculum so successful here:
"The continuity of teachers over the two-year period provides the luxury of time for them to really understand each pupil's needs and they feel invested in each child because of this. I haven't seen that level of consistency and continuity at other senior schools, so it's no surprise that the progress made by our senior pupils has been impressive – monumental, in fact!"
A shining example of this is one senior pupil getting a merit in the Junior Kangaroo Maths Challenge. To put that into perspective, to qualify you have to be in the UK's top 5% of mathematicians in Year 8 or under to take the assessment in the first place. Once you get to the Kangaroo Challenge you have to finish in the top 25% of that 5%, which means the pupil from Hallfield Seniors is in the top 1% of mathematicians in the country for his age!
Another notable achievement for Hallfield Seniors was when they visited the highly regarded Malvern College for their Geography Day, featuring expert geographer Mr David Edwards. Against other prestigious, visiting senior schools, Hallfield Seniors competed in a competition to design a poster for a natural hazard and won 1st, 2nd and 3rd places respectively.
The pupils' progress is not only evident in their core subjects such as reading, writing and maths, but also in the soft skills they have acquired from being in a tight knit group. On seeing the children socialise with one another first hand Mr Hewer commented: "The interaction between the pupils is mature beyond their years, from a simple "good morning" and "hello" – they have a genuine interest in one another, which is seen from the moment they arrive every morning."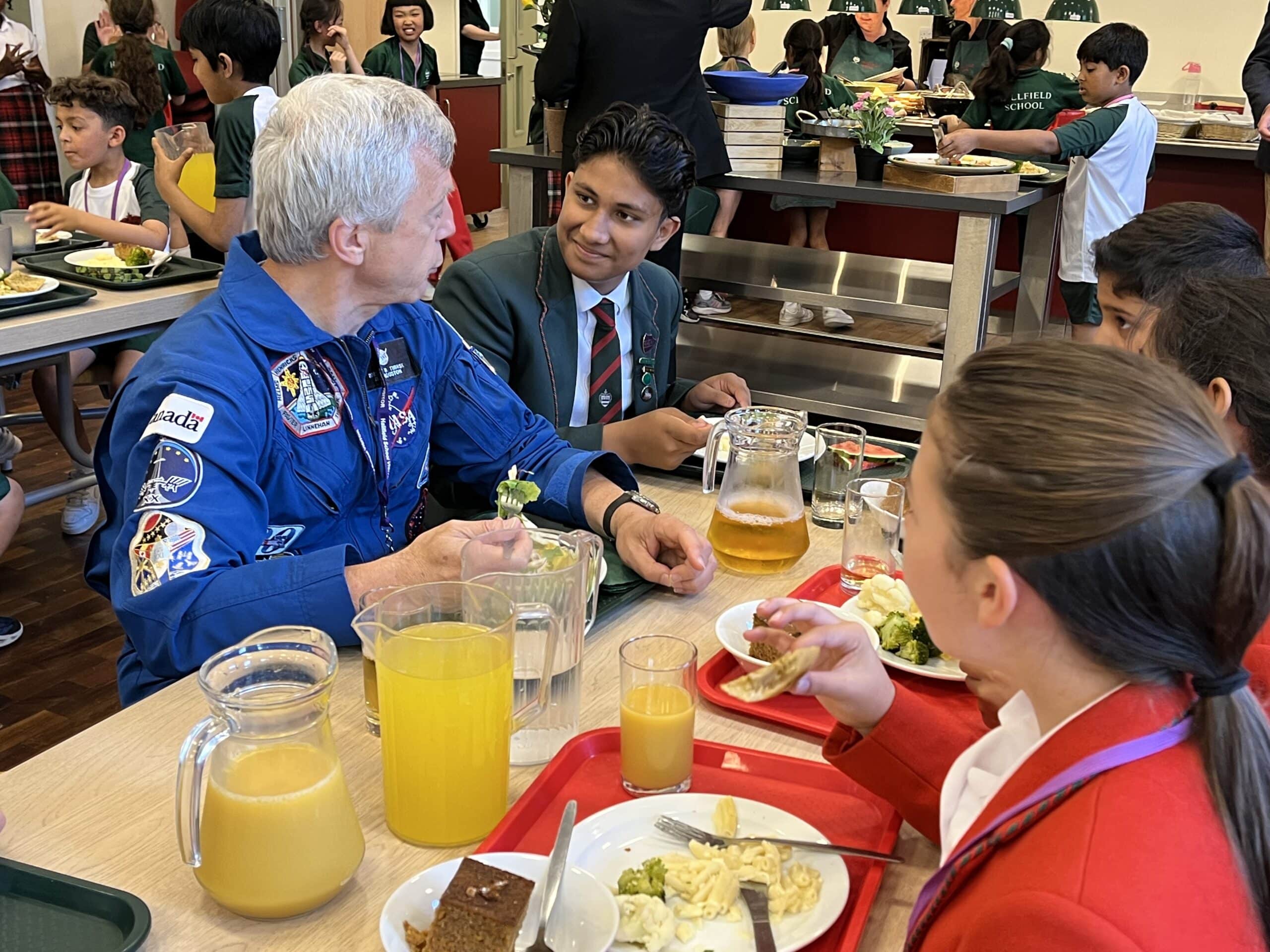 Every Hallfield Senior has participated in competitive sport, an opportunity less in reach at larger senior schools, where the competition to be in teams representing the school is fierce.
Hallfield Seniors is proud to say that despite the wraths of Covid they have continued to provide pupils with experiences and opportunities outside the classroom. In Year 7, the pupils designed and built a pizza oven, which they cooked actual pizzas in this summer – an achievement few senior schools can claim. The pupils took so much pleasure from the experience. The satisfaction from design and build to cooking was perfectly articulated by Husam: "When you make your own pizzas and your own pizza oven it just tastes really nice, you can taste the hard work."
Excursions were packed into the last year with trips to London and Normandy, as well as experiences such as Go Karting and Ice Skating – to name a few. However, the unanimous favourite was the trip to PGL Osmington Bay, packed with adventure, team building and the great outdoors. Isa, who joined Hallfield when he was two years old, said: "This was the best trip I've ever been on in my time at Hallfield School and I would absolutely love to go on another adventurous experience just like this one!"
Clare Florida-James, Deputy Head and Head of Academic, commented: "The development of Hallfield Seniors has been an incredibly exciting addition to the fantastic offering at Hallfield School. Our teaching staff have a vast amount of secondary and 13+ Prep School experience between them and have been able to develop schemes of work for their subject areas that challenge and inspire the pupils, as well as having the knowledge to prepare them for a range of schools at 13+.
"The small class sizes mean we are able to tailor lessons to the individual needs of pupils and the level of progress they have made is incredible. We are constantly looking for ways to enhance and enrich the curriculum for pupils in the Seniors, including exciting collaborations with Simpsons Restaurant and Priory Squash club. It is our aim to discover and nurture each pupil's individual talents and passions."
As the school looks proudly on the Year 8 leavers, the "proof is in the pudding" – for want of a better expression – as each child leaves having fulfilled their strengths, grown in maturity and ready to continue their education at widely respected schools including King Edwards School, Bromsgrove, St Georges and the Swiss International School in Dubai.
"Our first two years have been a huge success," said Mr Morrow, "I have seen the pupils first hand grow into mature students and prepare for a huge range of secondary schools locally, nationally and internationally. Our size means these pupils have had an extraordinary number of opportunities and held positions of responsibility they would not have had the chance to if they were one of a large cohort in a secondary school."
As they embark on their next chapter, the school hopes the pupils take with them lasting and impressionable memories of Hallfield Seniors.
If your child would benefit from a Hallfield Seniors Education, please click the Admissions button below to make an enquiry or contact admissions@hallfieldschool.co.uk, 0121 410 6706.