Hallfield School celebrates the Queen's Platinum Jubilee
On Friday 20 May, Hallfield School came together to celebrate the Queen's Platinum Jubilee. The energy was palpable as the children arrived at Hallfield adorned in red, white and blue. Handmade bunting, balloons and flags were unmissable and got everyone in a jubilant mood right at the start of the day!
Category
#Special Feature
Celebrations commenced with an assembly from the Head Master, Mr Morrow who took the children through a potted history of the Queen's life to emphasise the significance of the occasion in that the Queen is the first British Monarch to celebrate 70 years of service. At the end of the assembly, the children gasped with delight, as they were shown Hallfield's commemorative bear, which they were all going to receive as a keepsake from the school.
Shortly after assembly, the whole school crowded around the flagpole for a commemorative flag-raising ceremony led by Mr Morrow. Mr Morrow proudly hoisted the Union Jack flag into the air, whilst the children prepared to sing the national anthem. All the children from as young as 4 years old sang beautifully!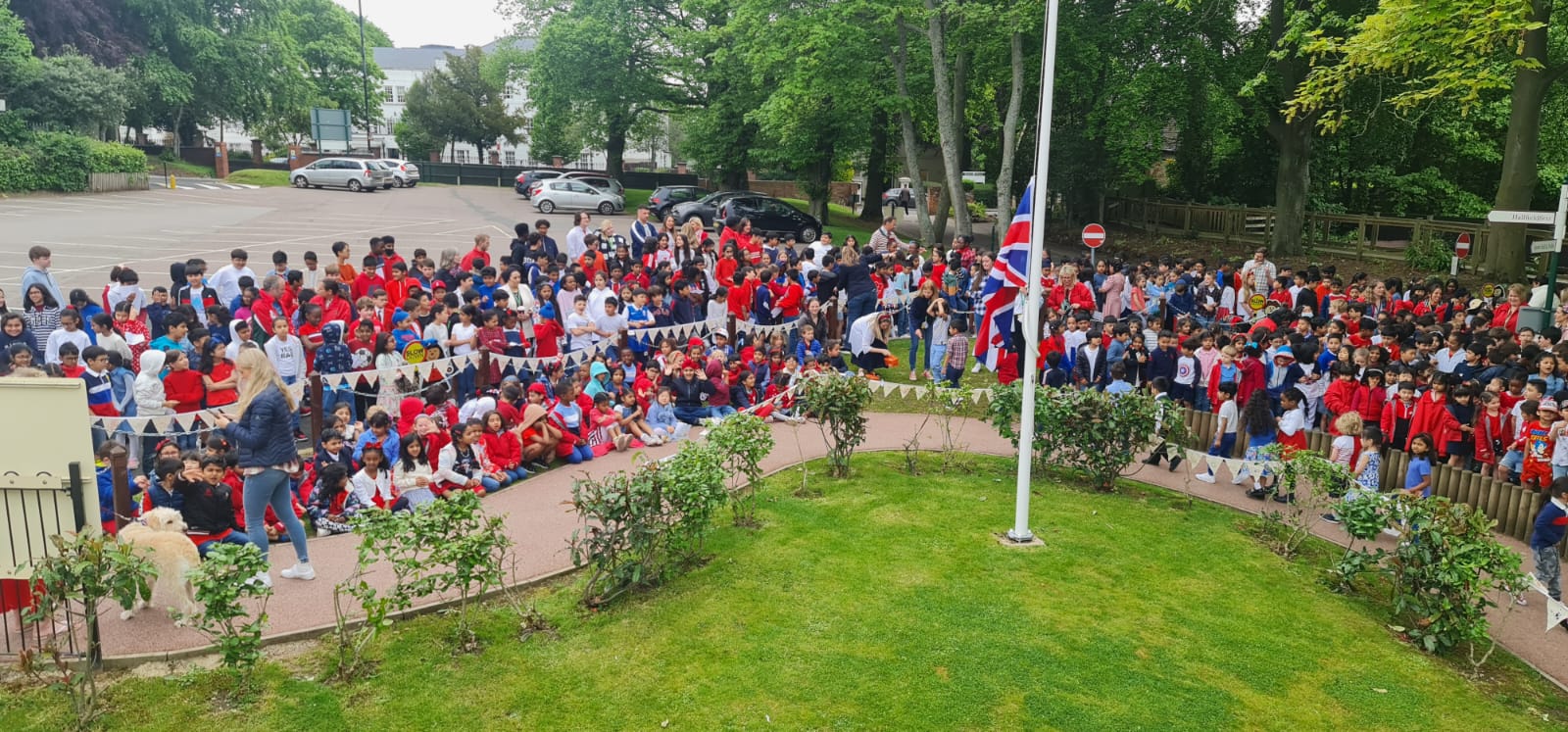 One of the highlights of the day had to be the spectacular Jubilee lunch. A display of desserts fit for a Queen captured the hearts and stomachs of everyone! There was a tiered gateau filled with cream and decorated with fresh fruit in the shape of a Union Jack, trifles and sponges – almost too pretty to eat. The smell of the BBQ heightened the party spirit as the children enjoyed their burgers and hot dogs!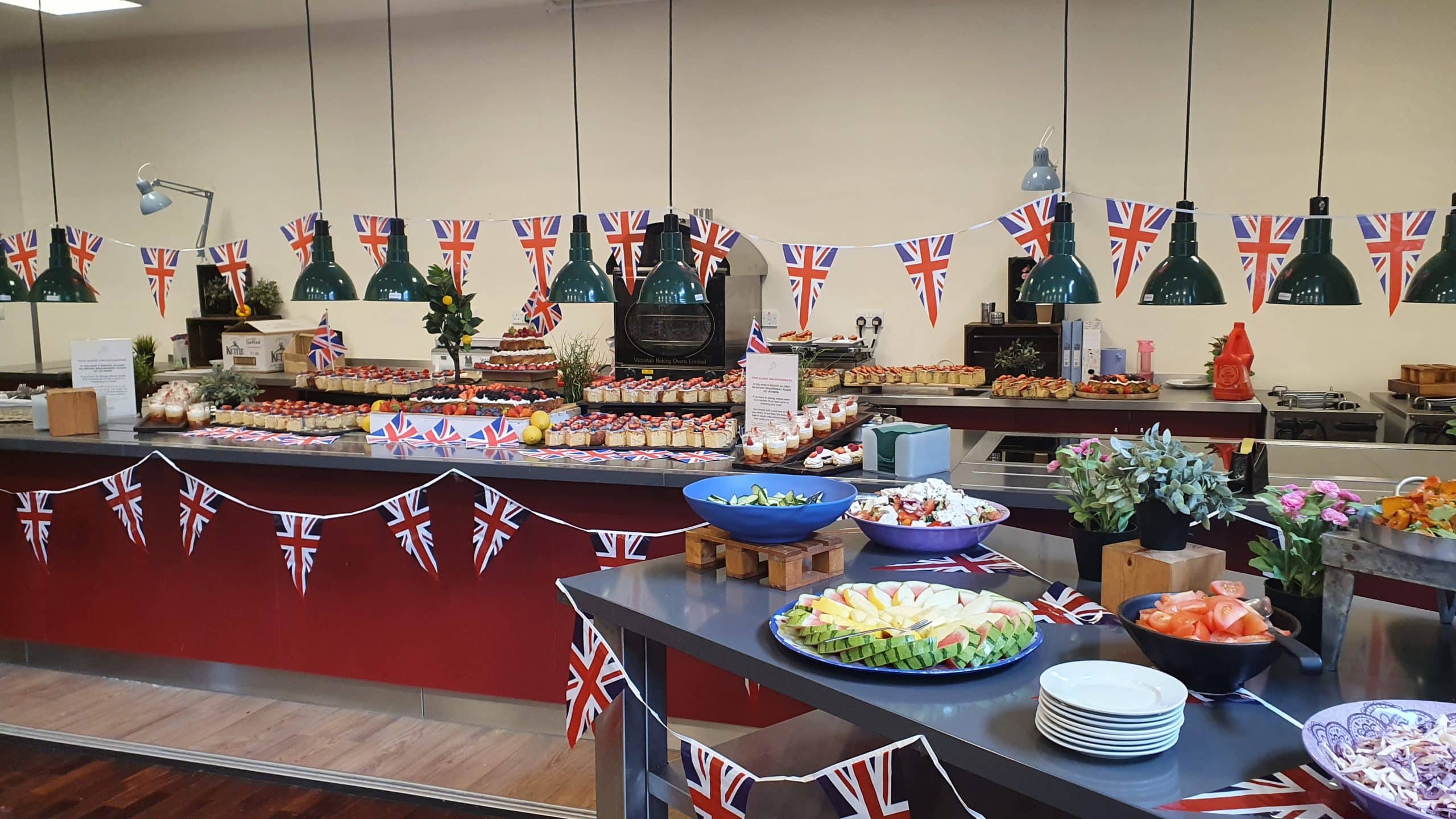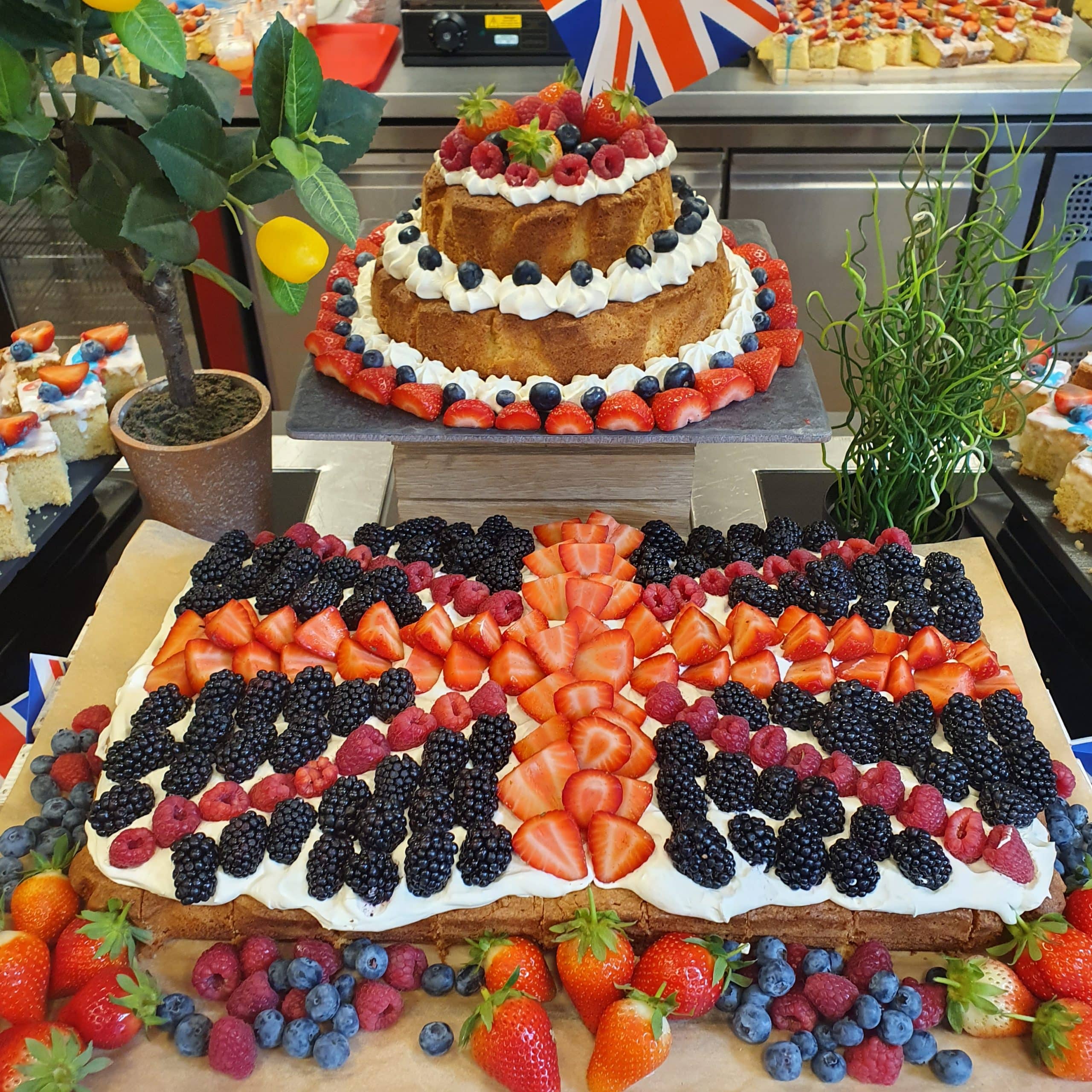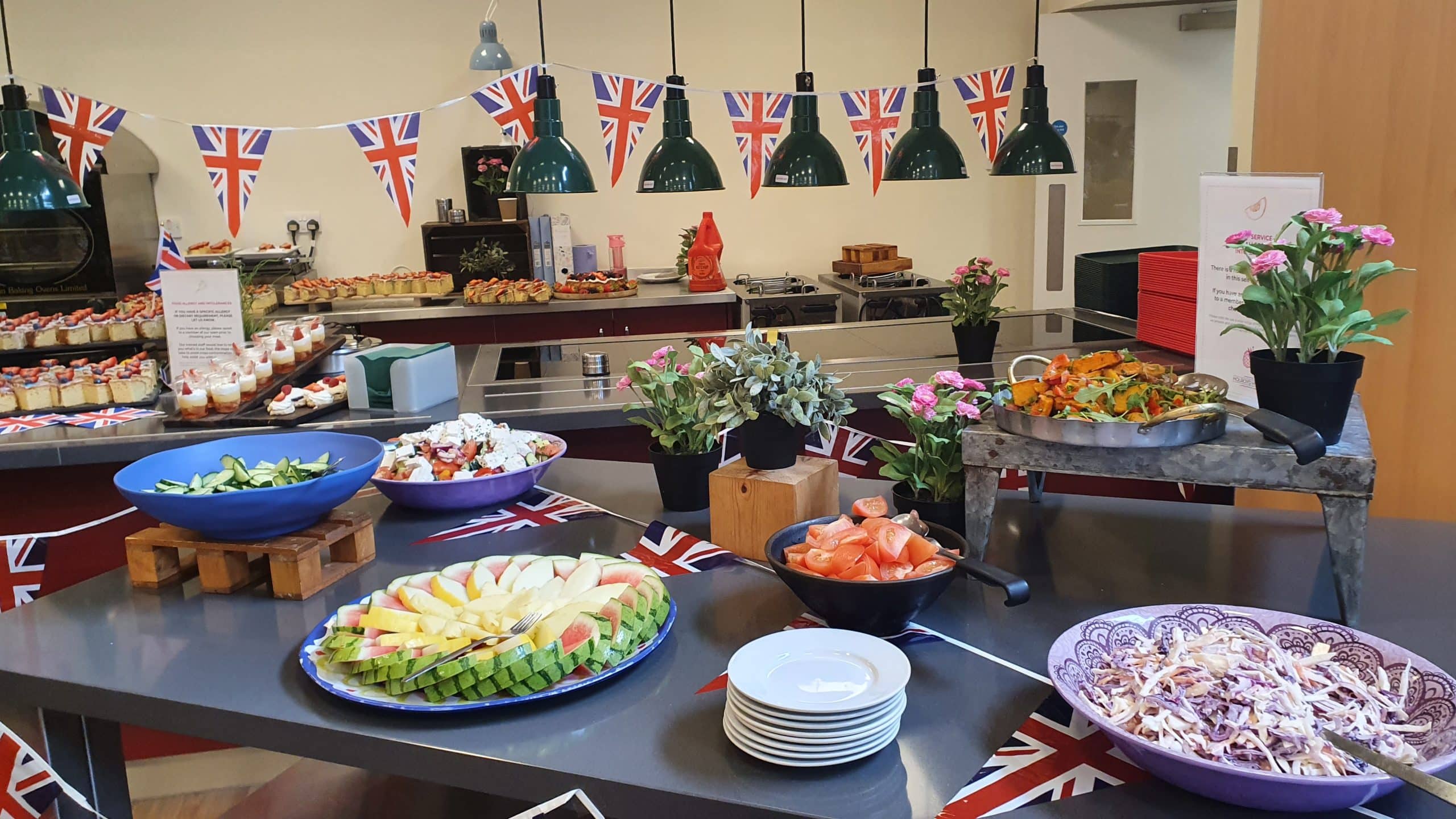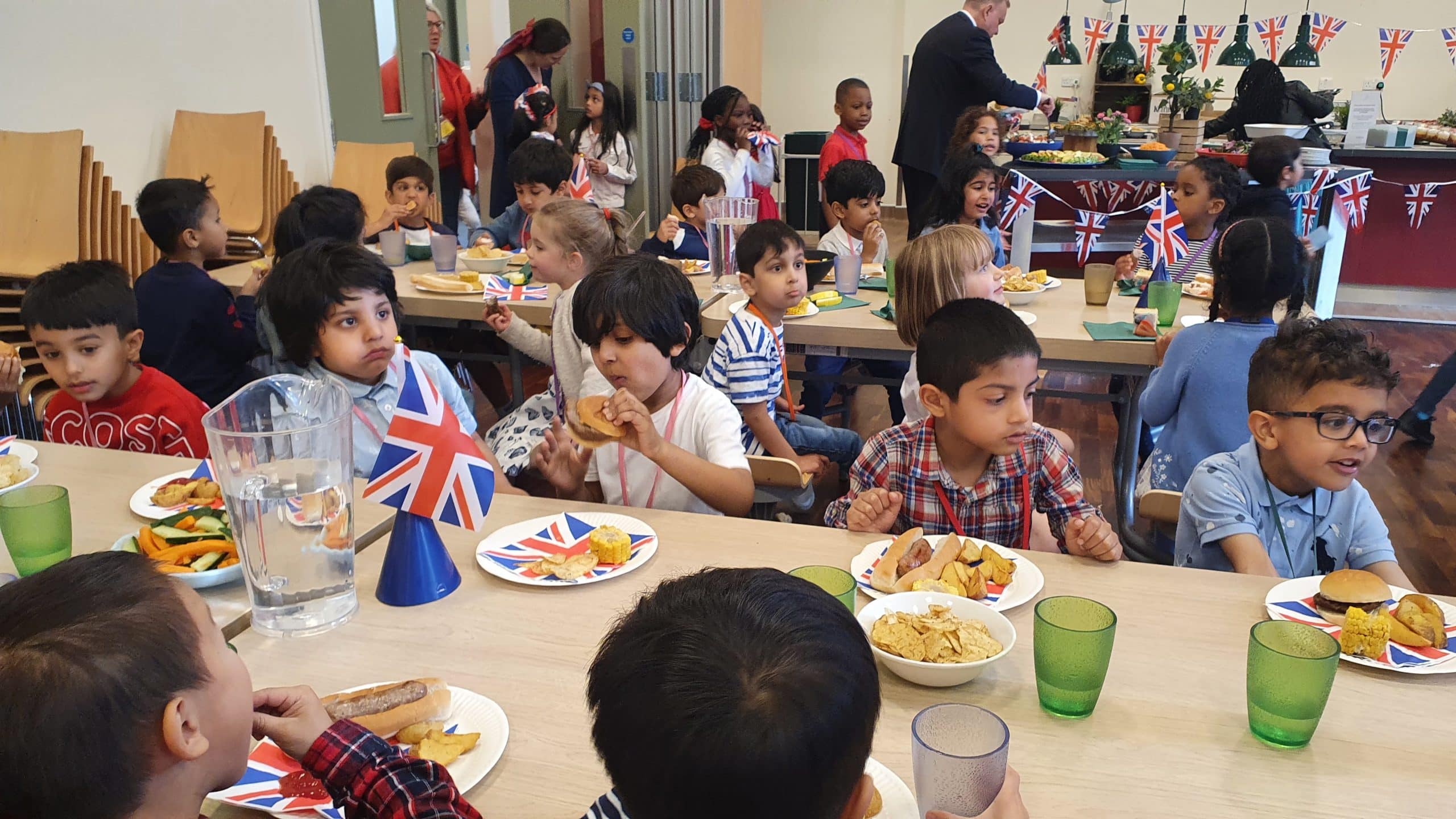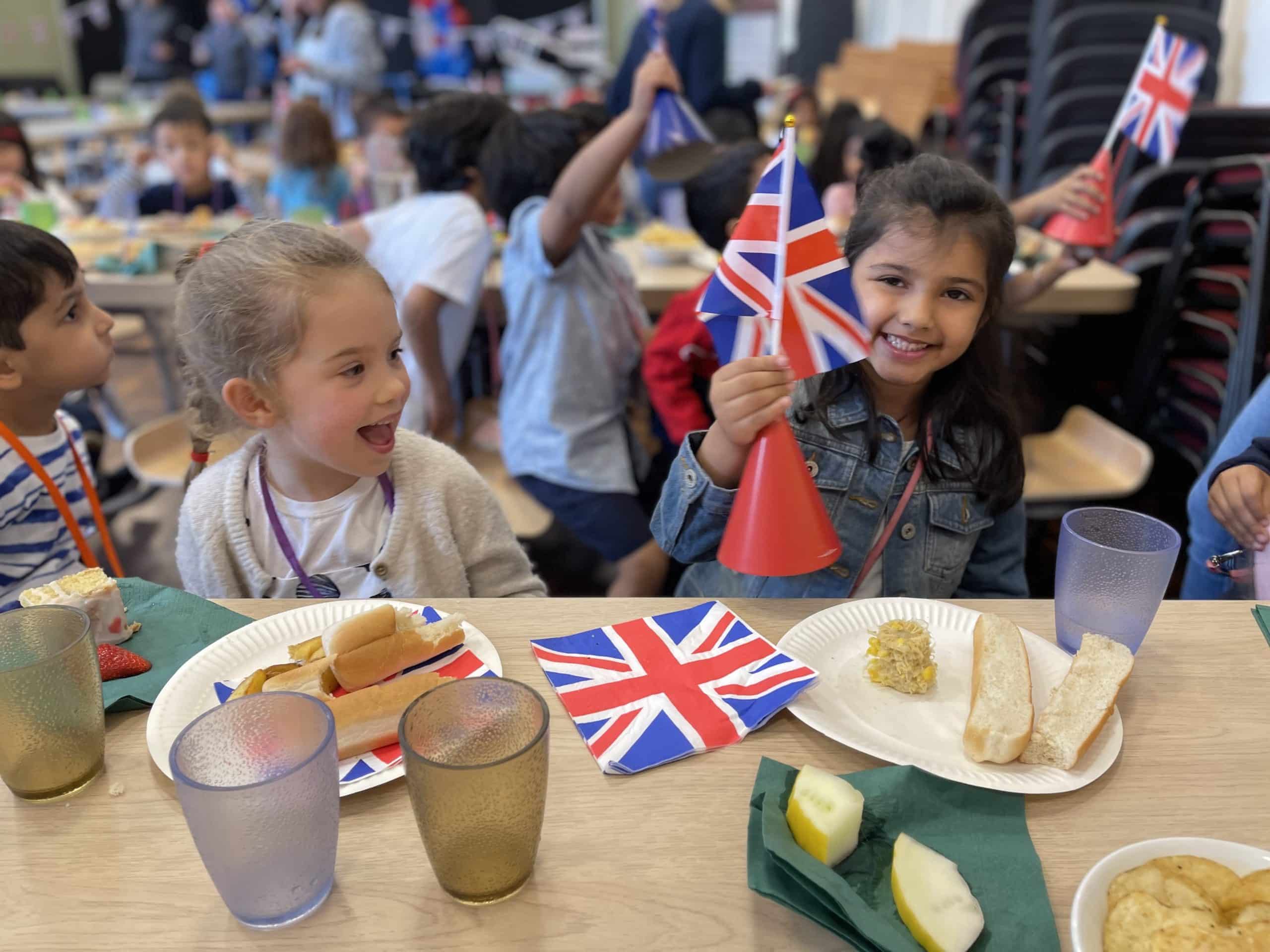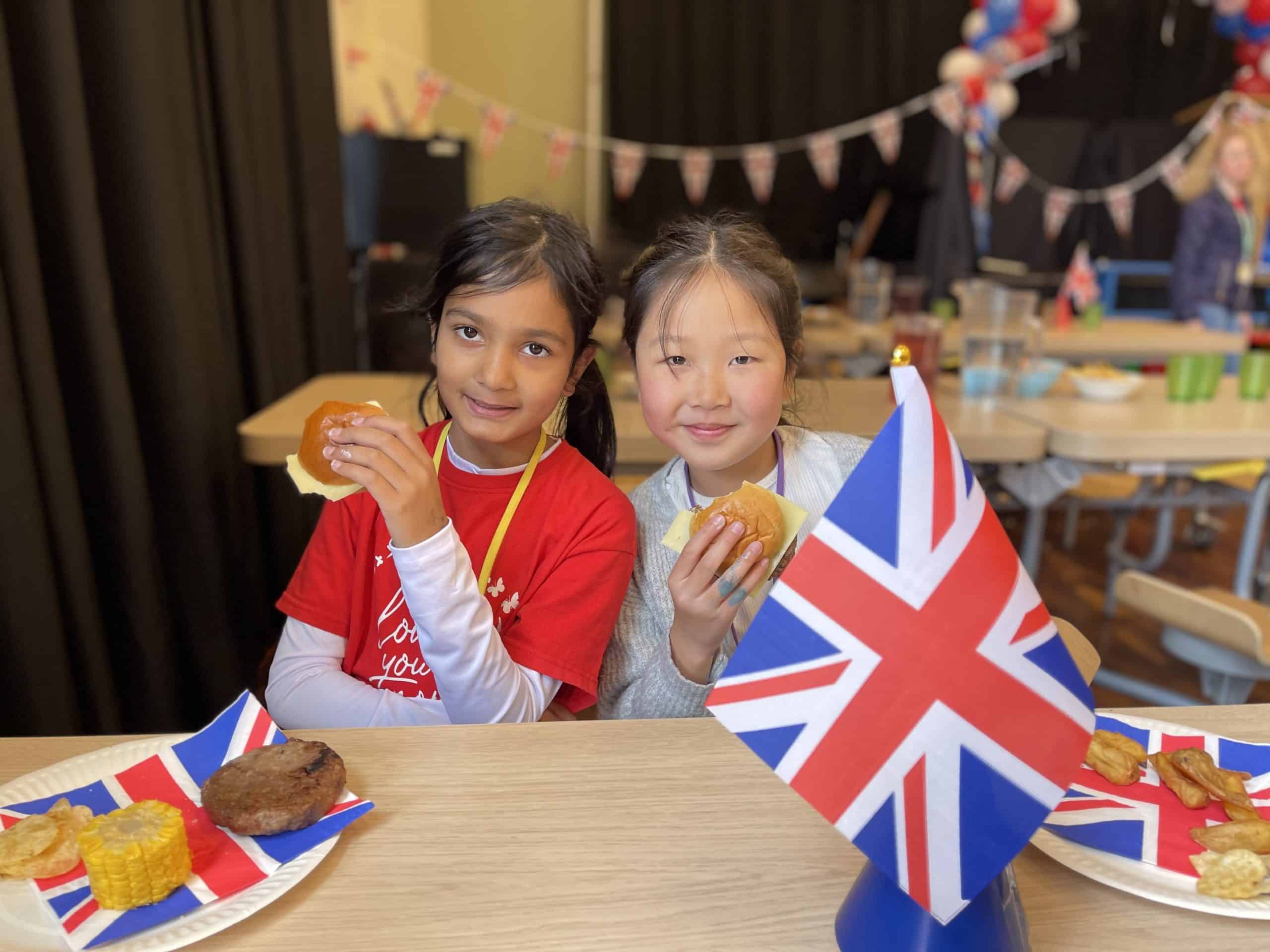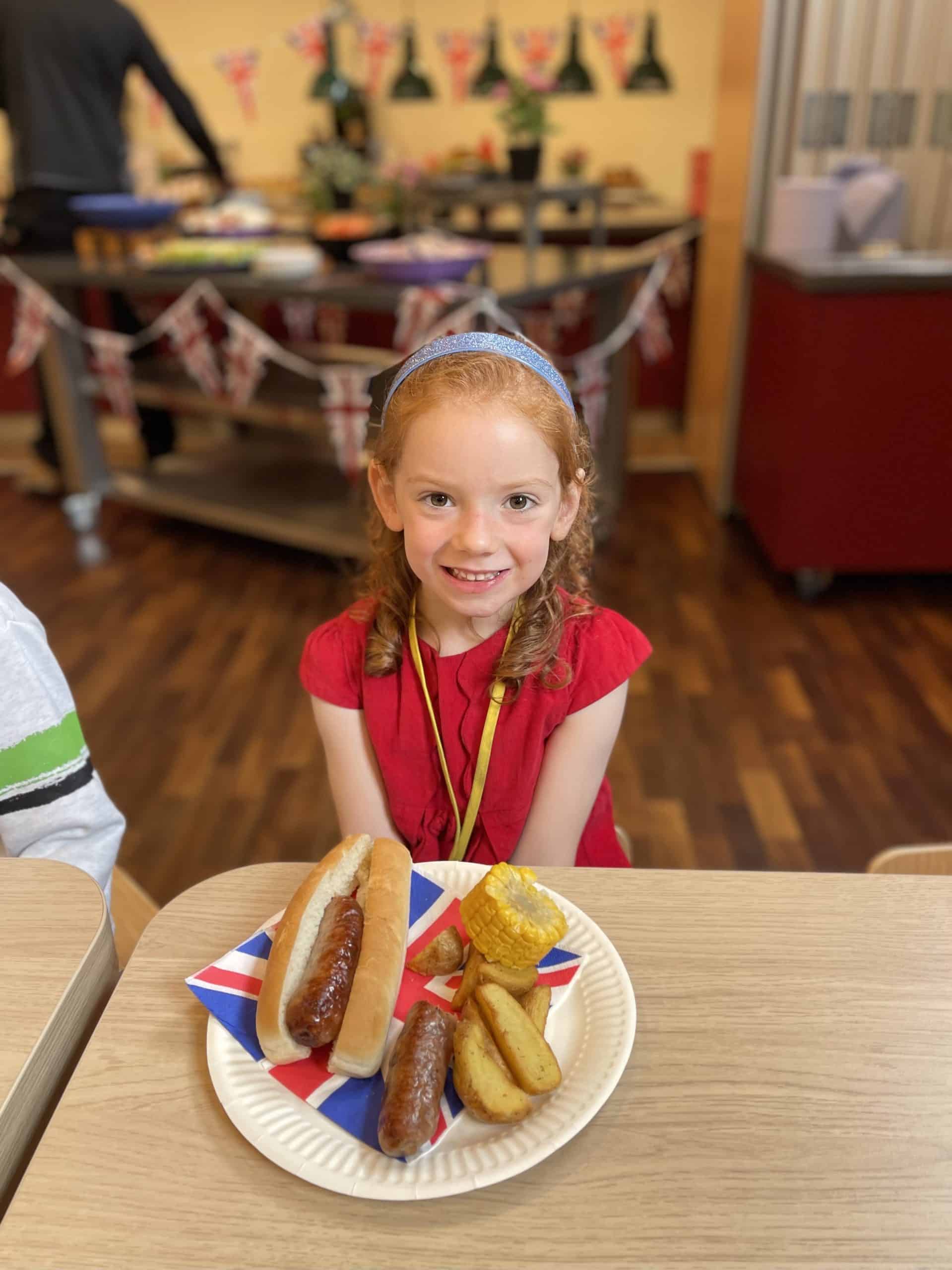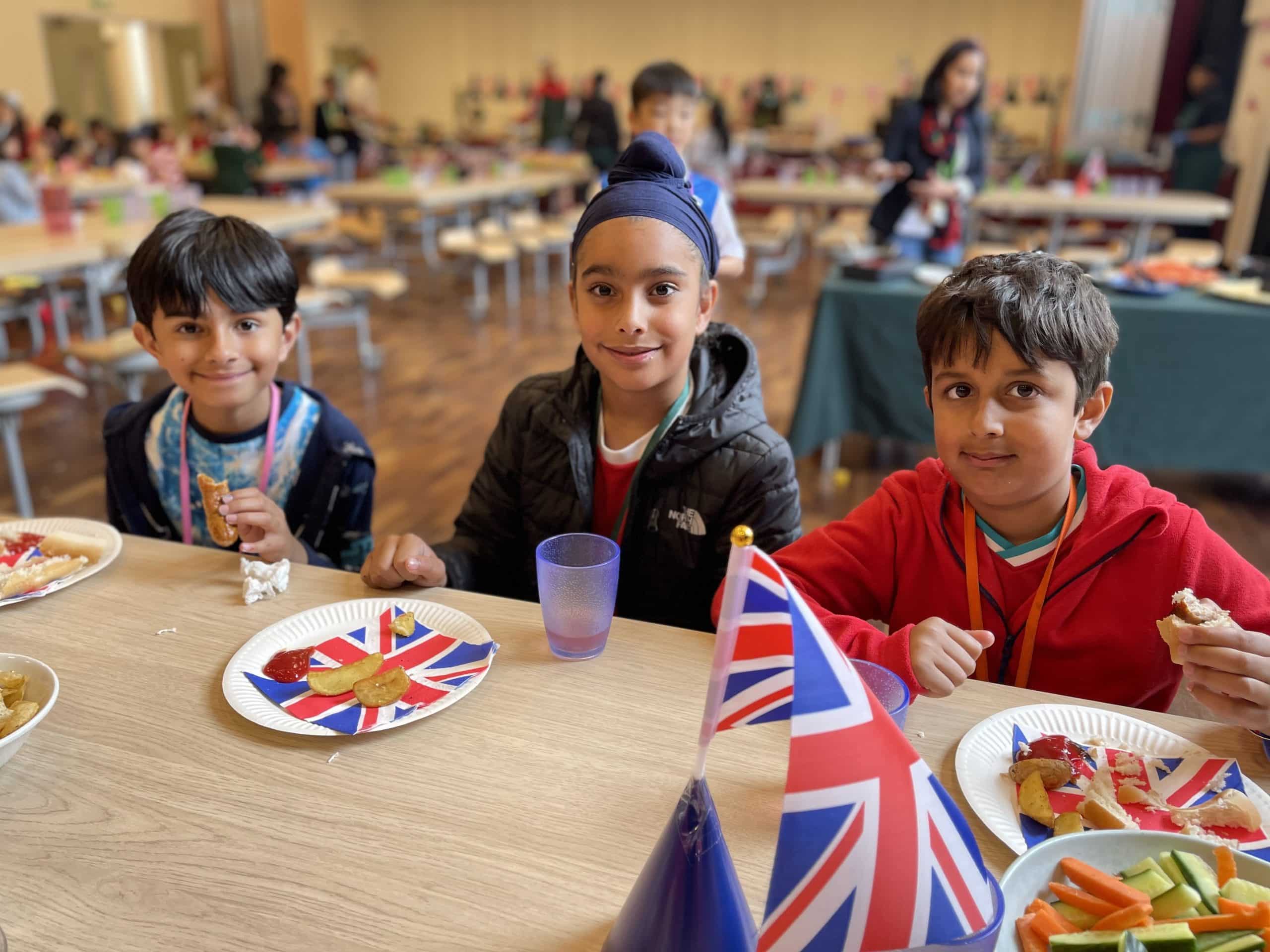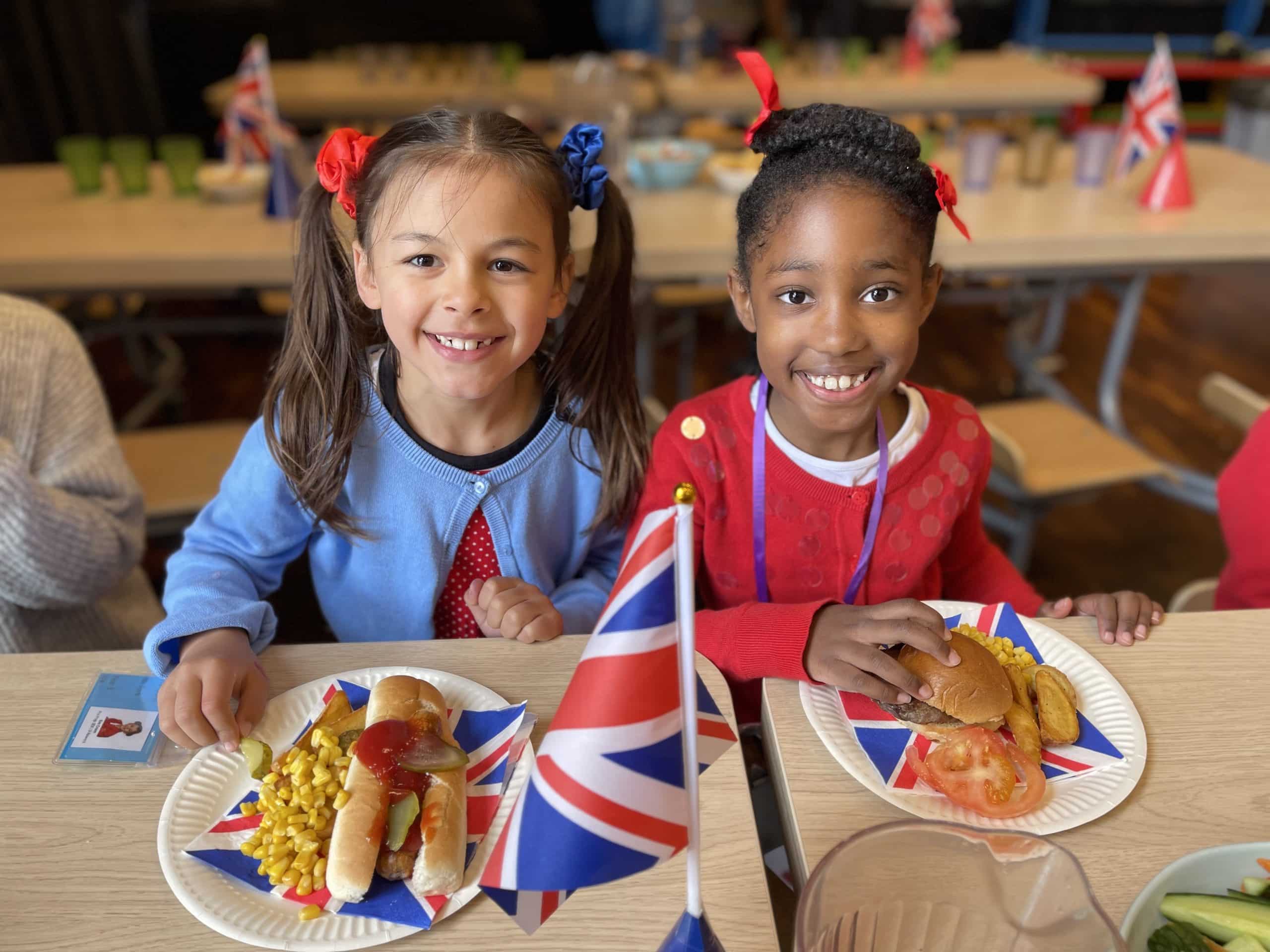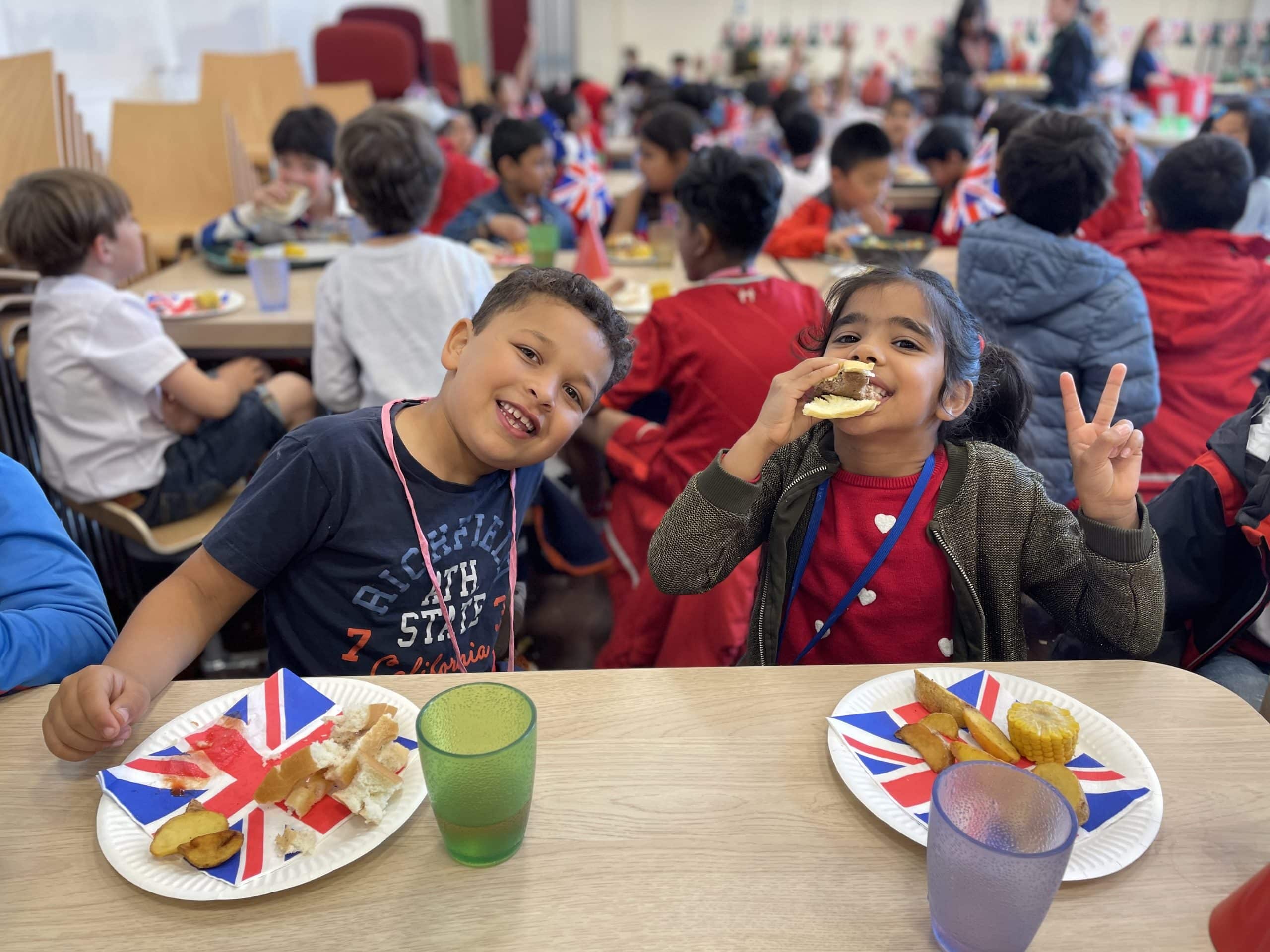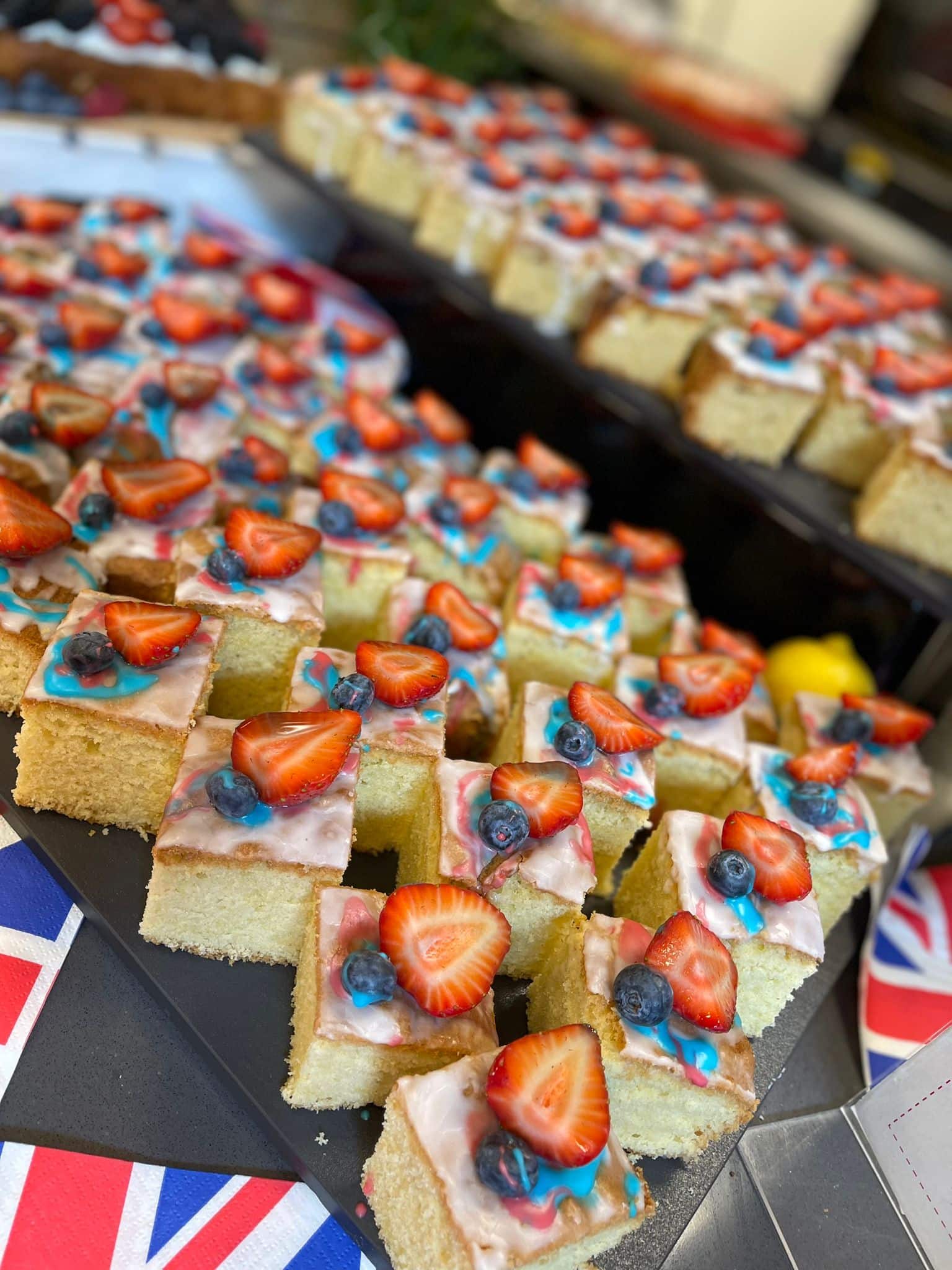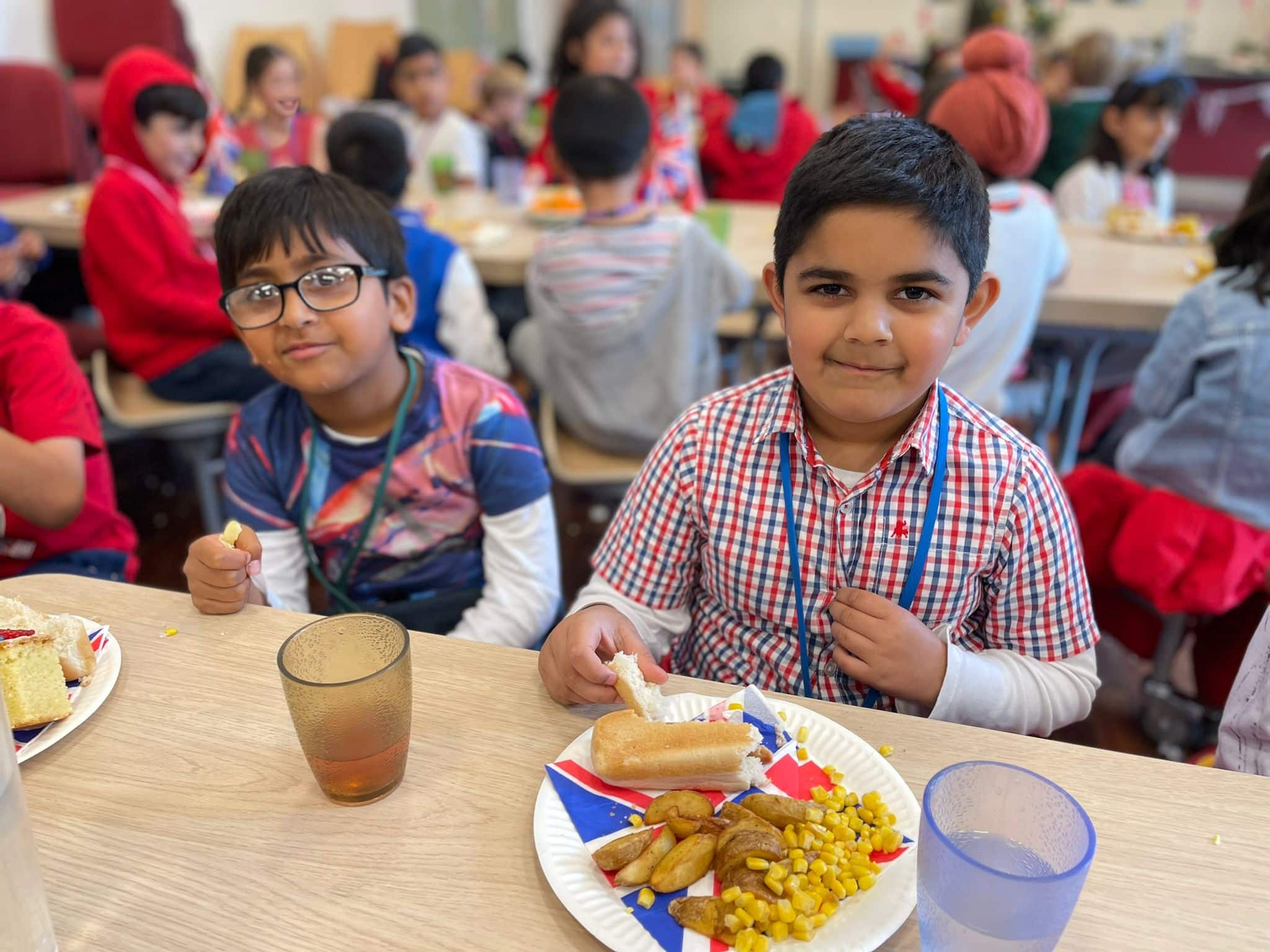 The day was jam-packed with activities from biscuit making, to old-fashioned sports and learning a traditional tea dance. A photo booth was set up so the children could take a photo with Her Majesty The Queen herself.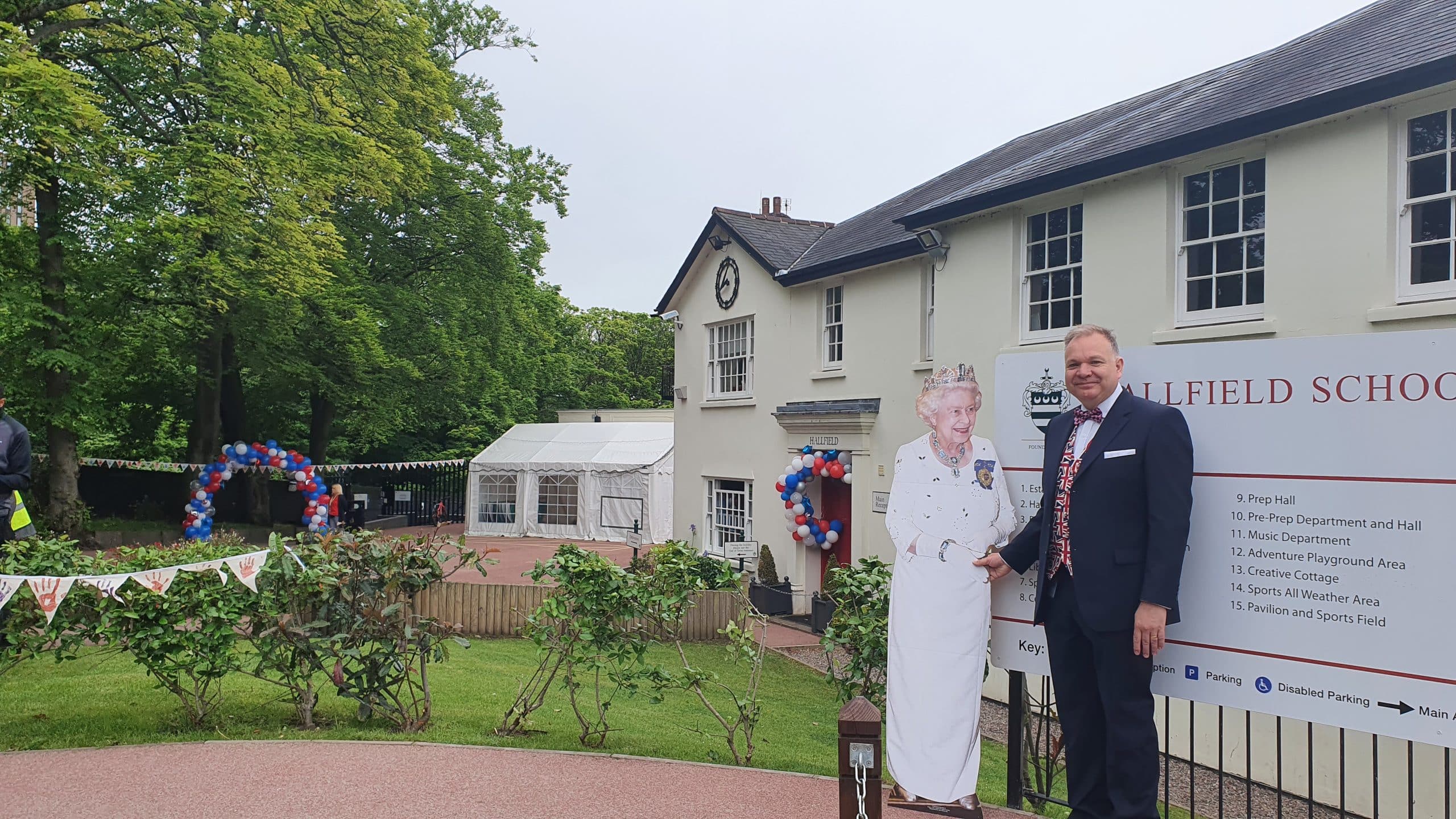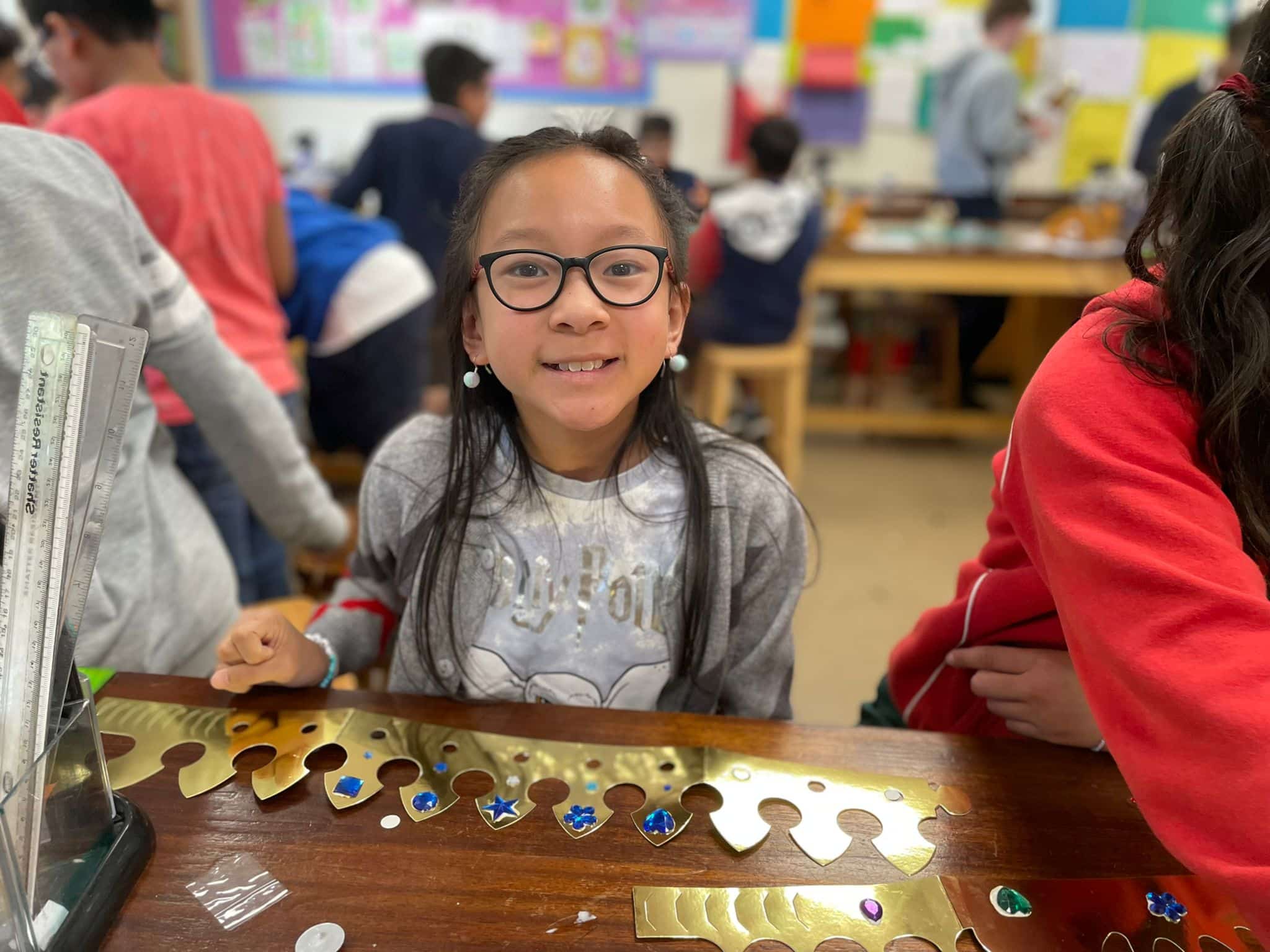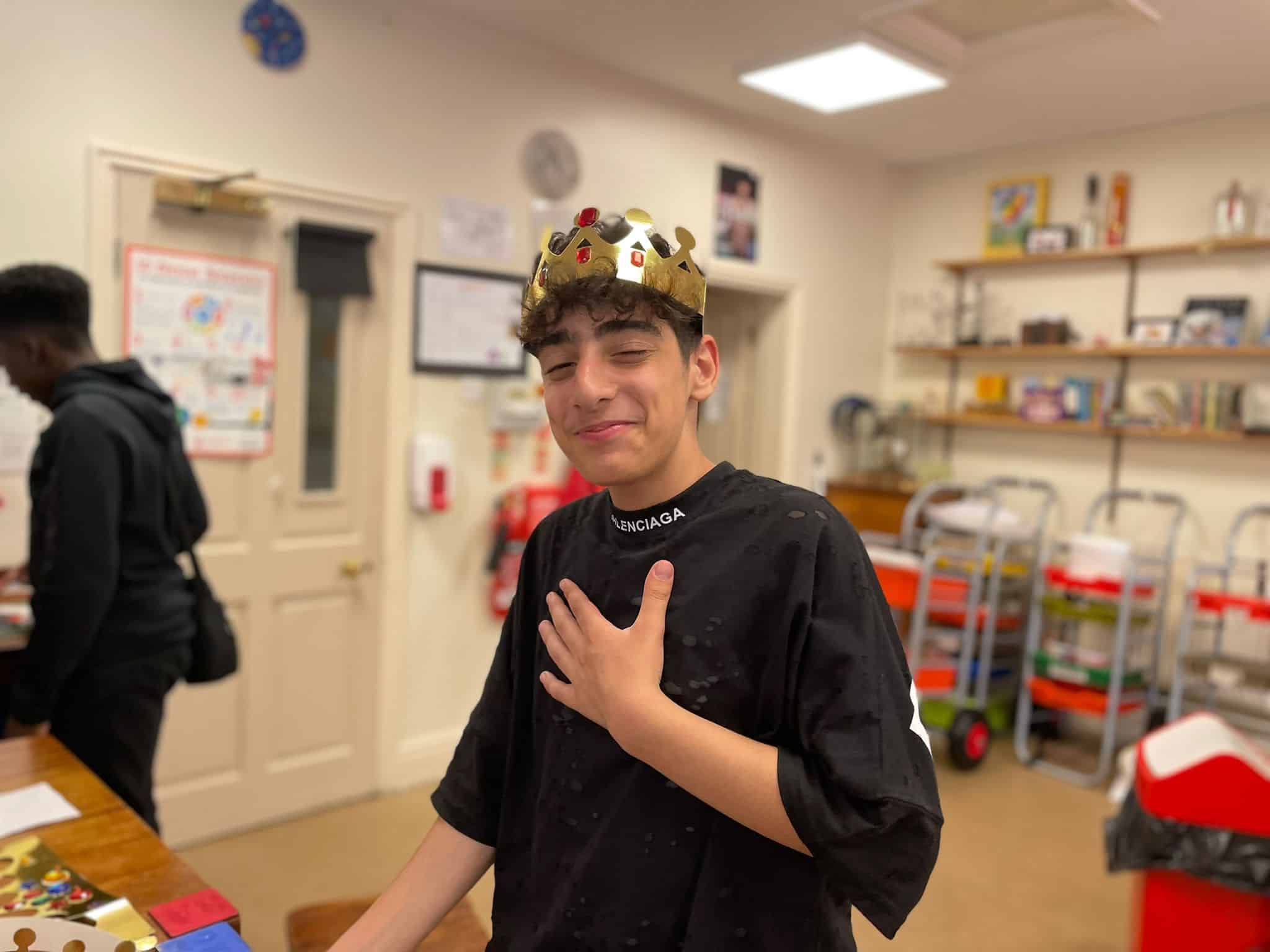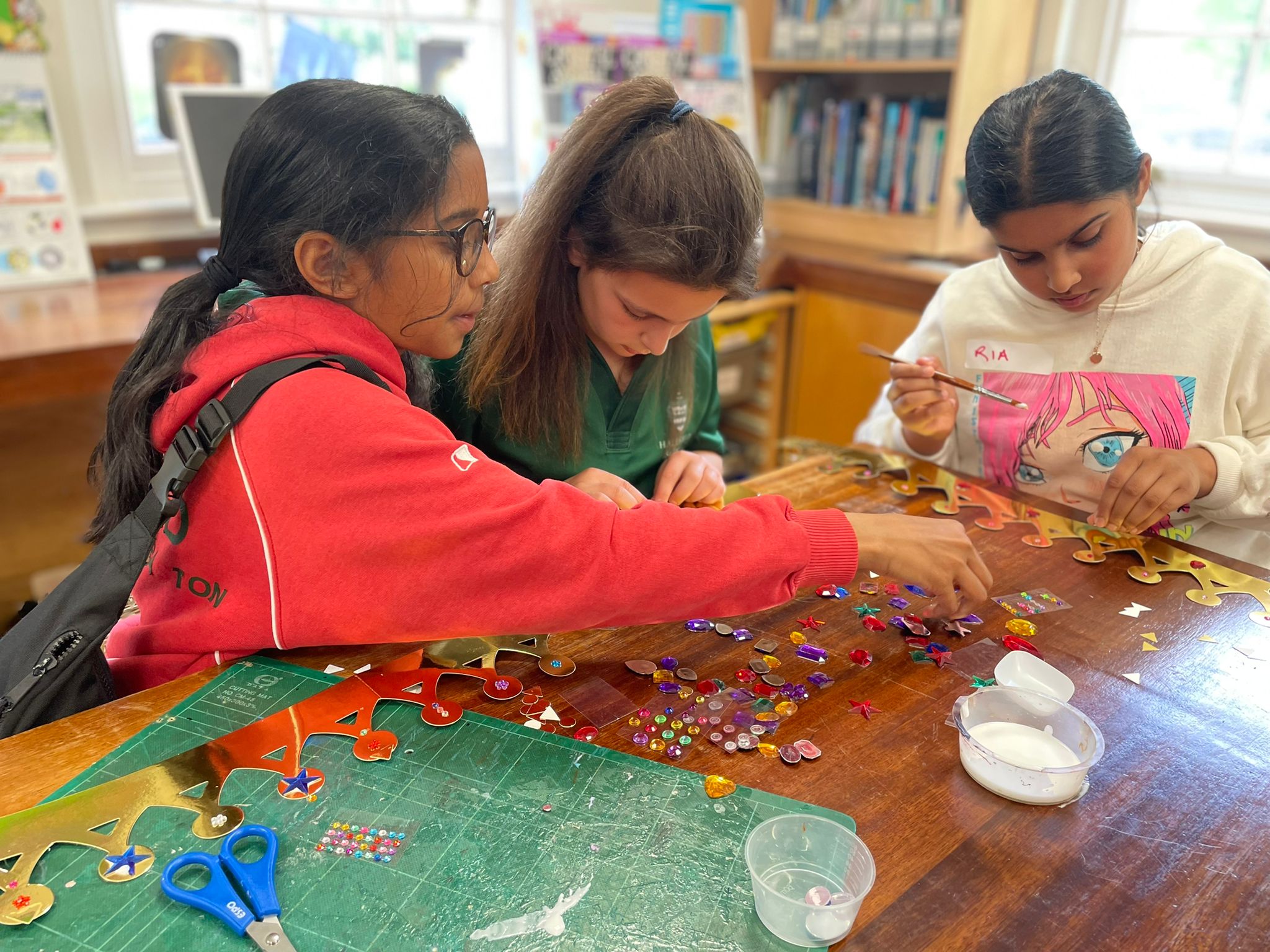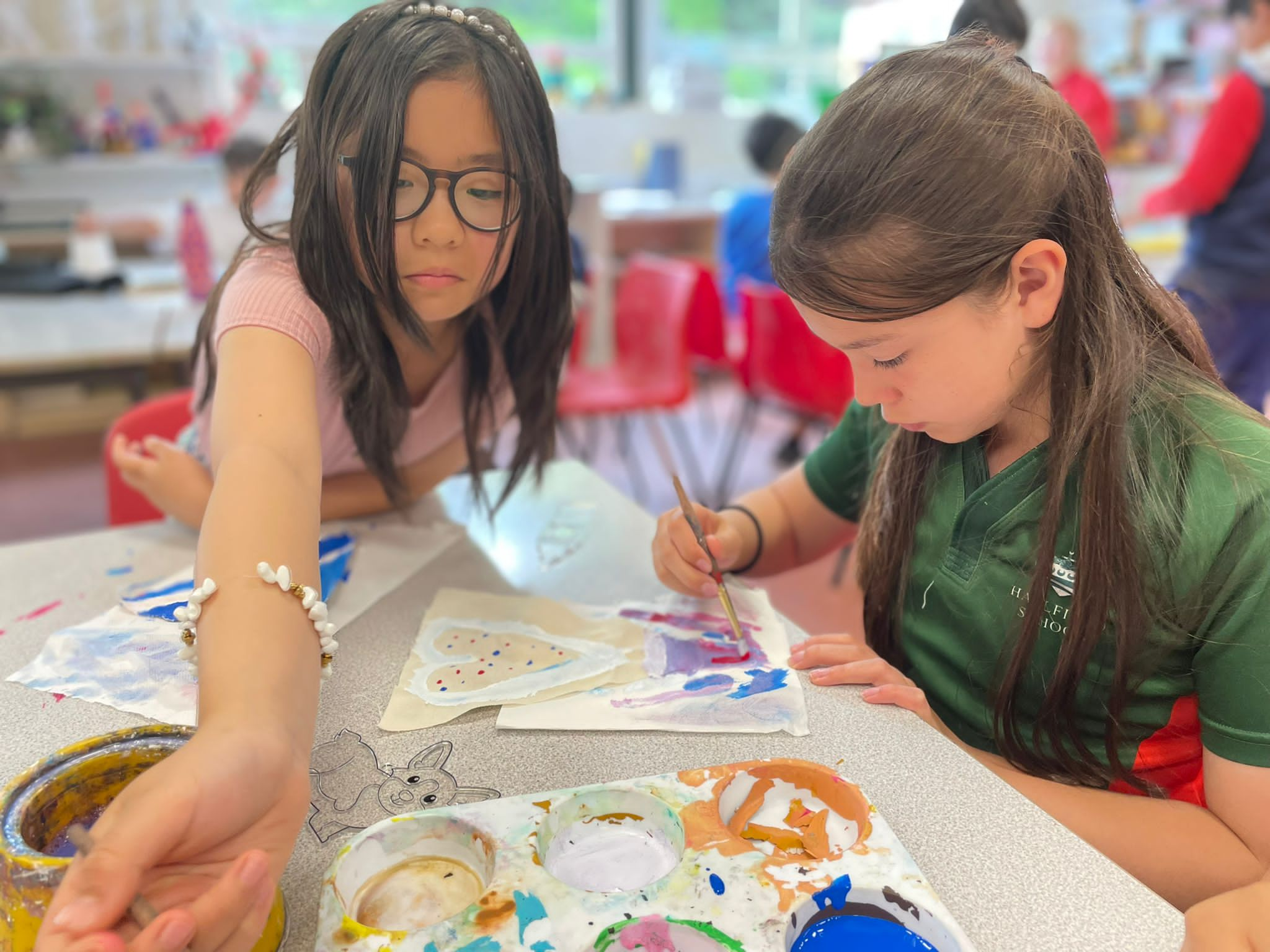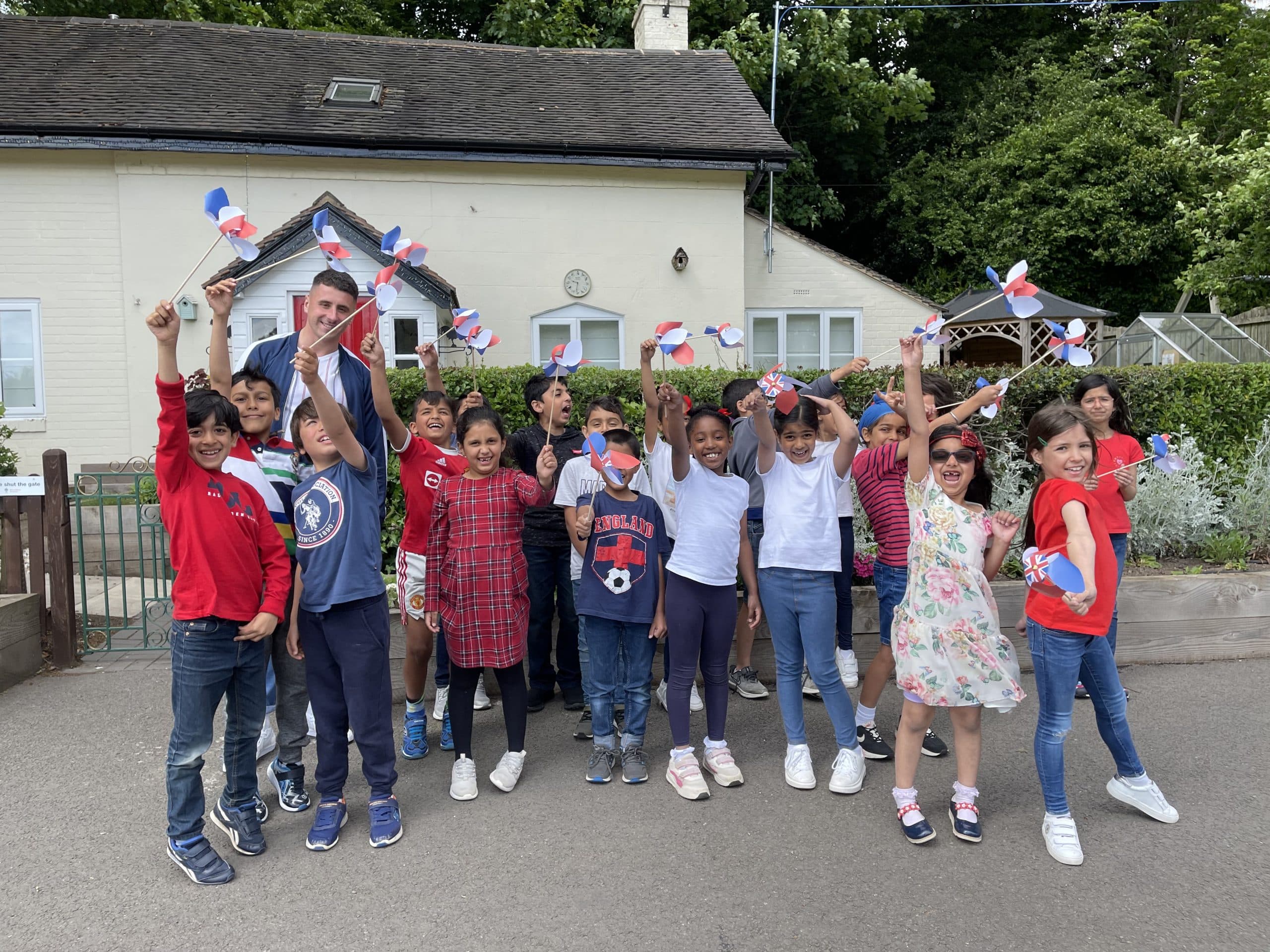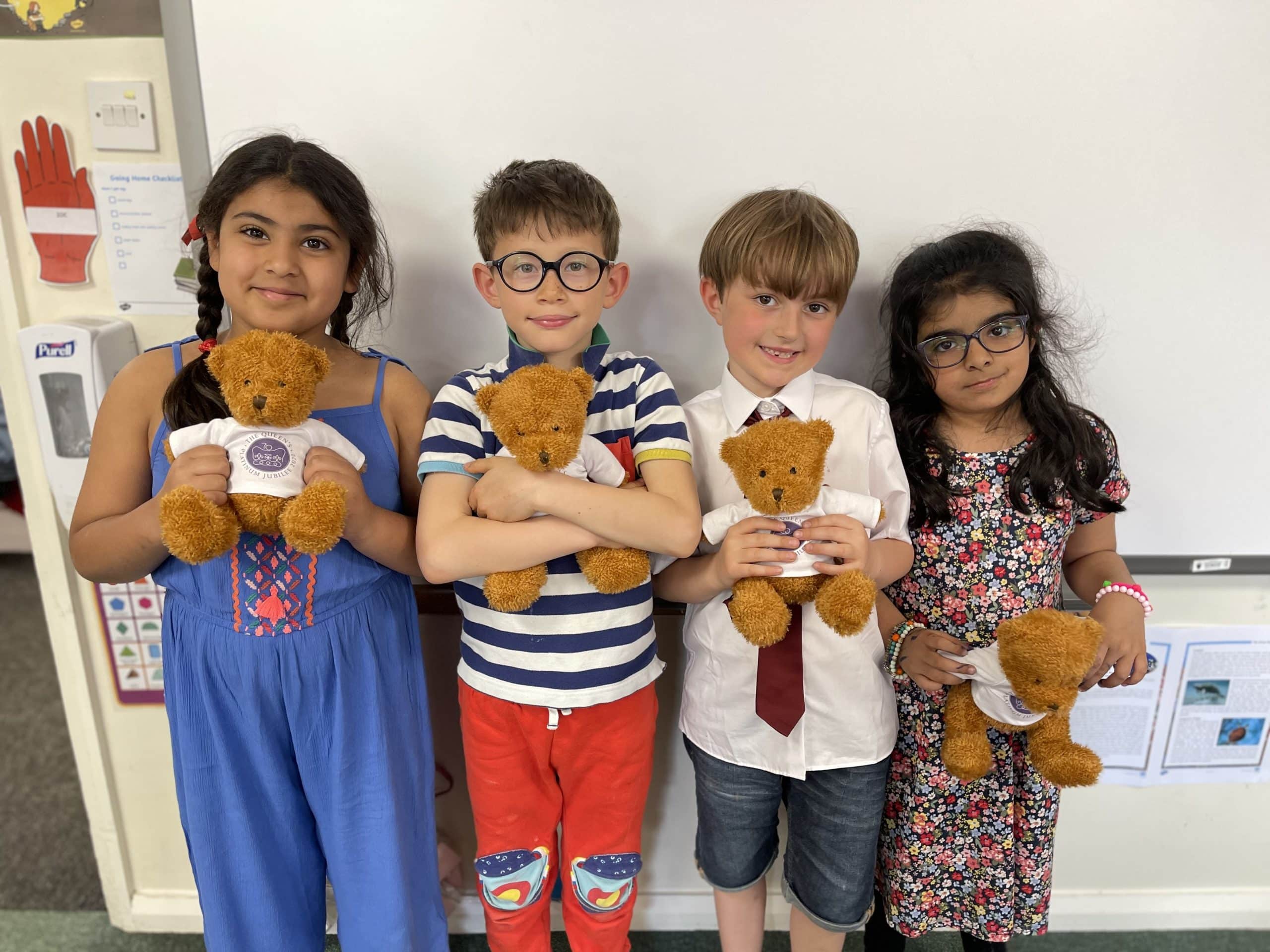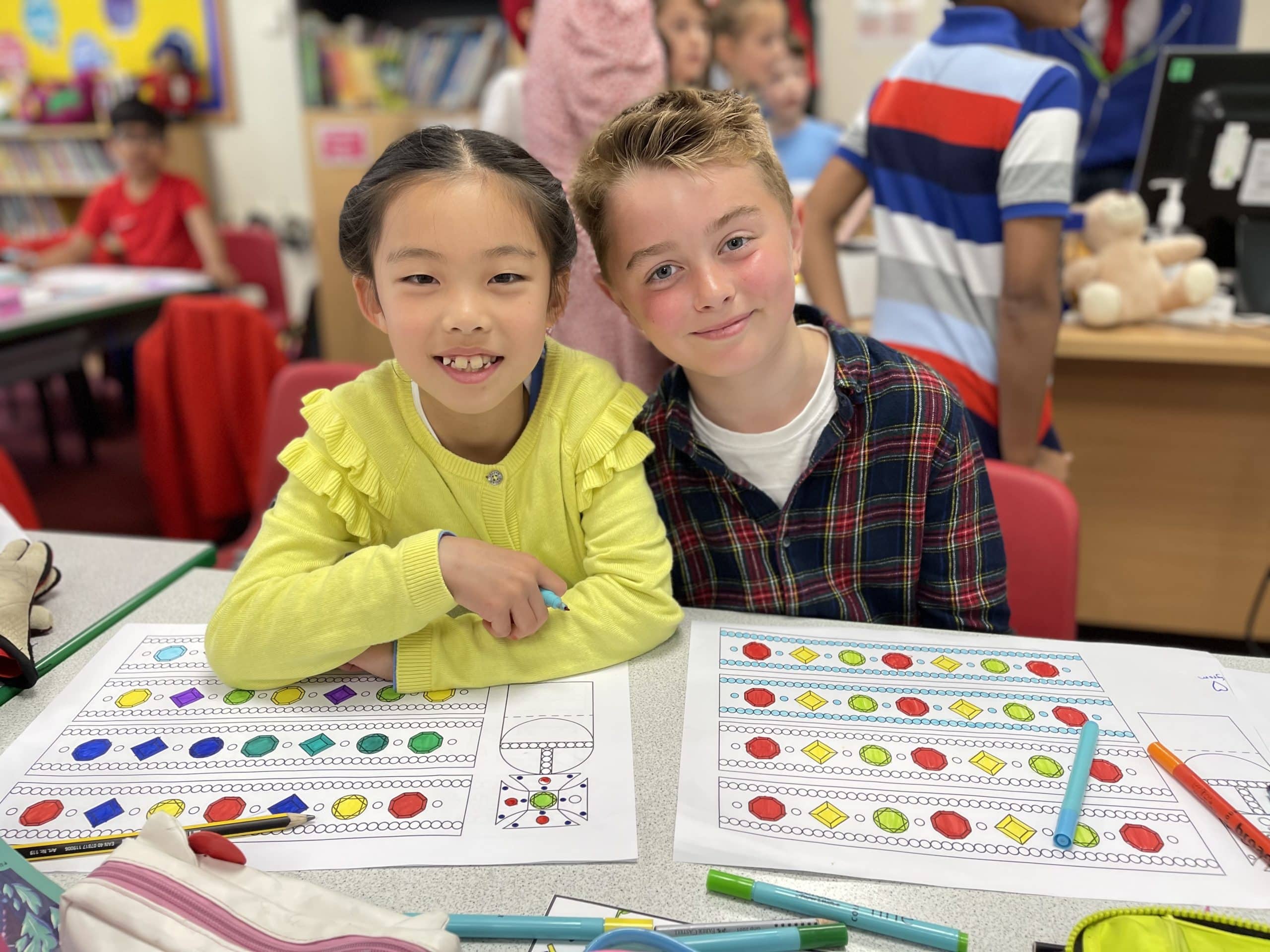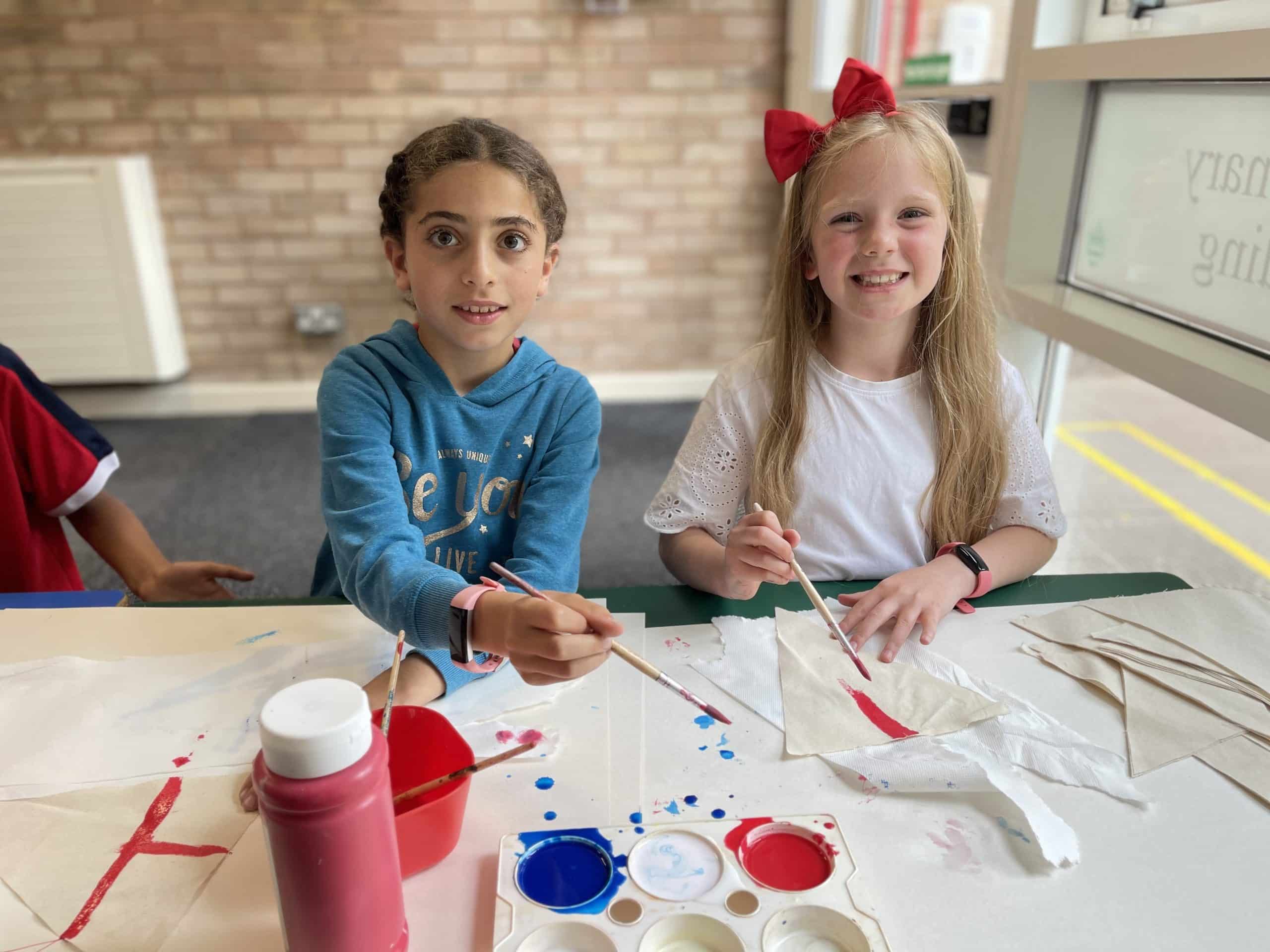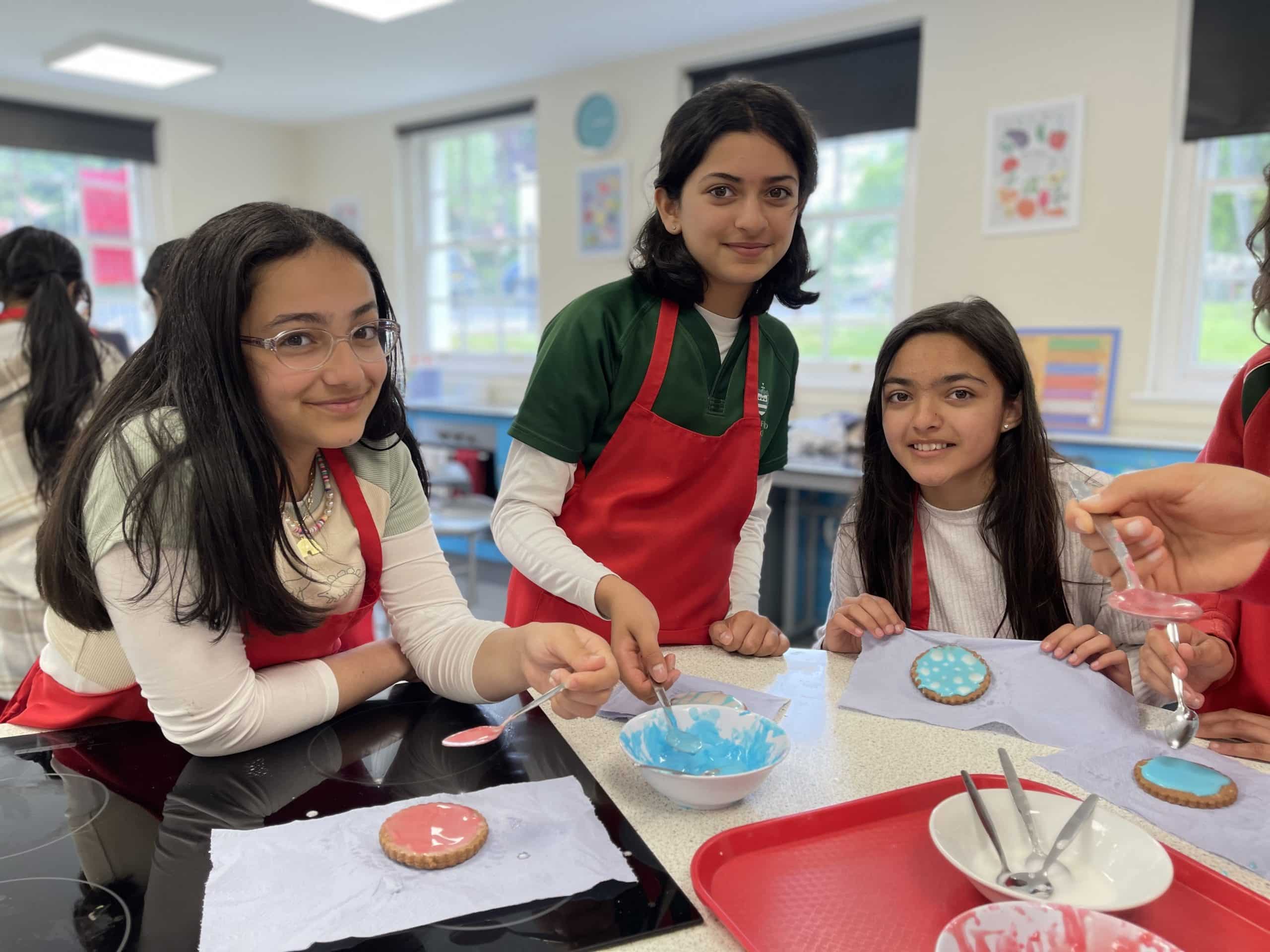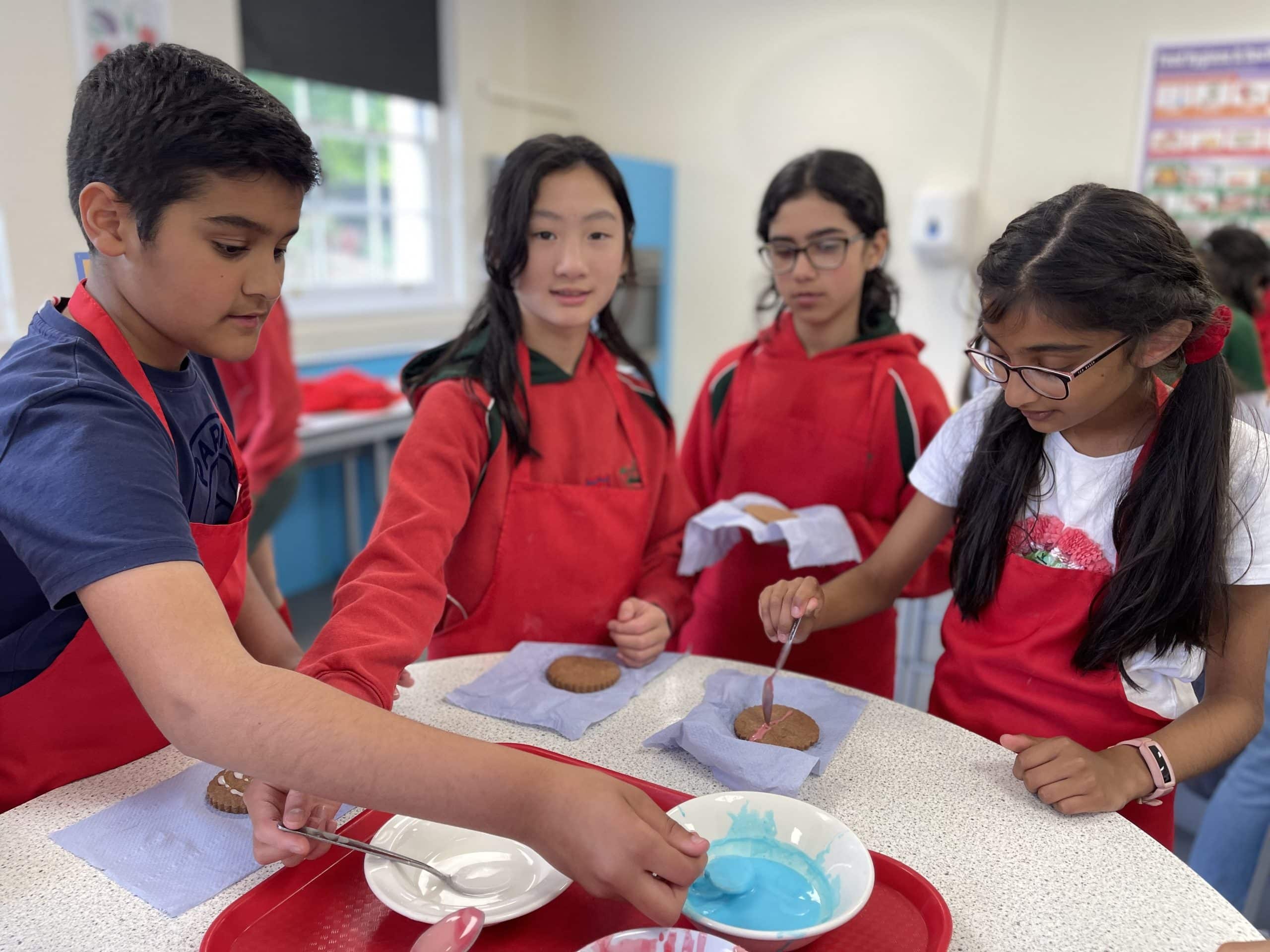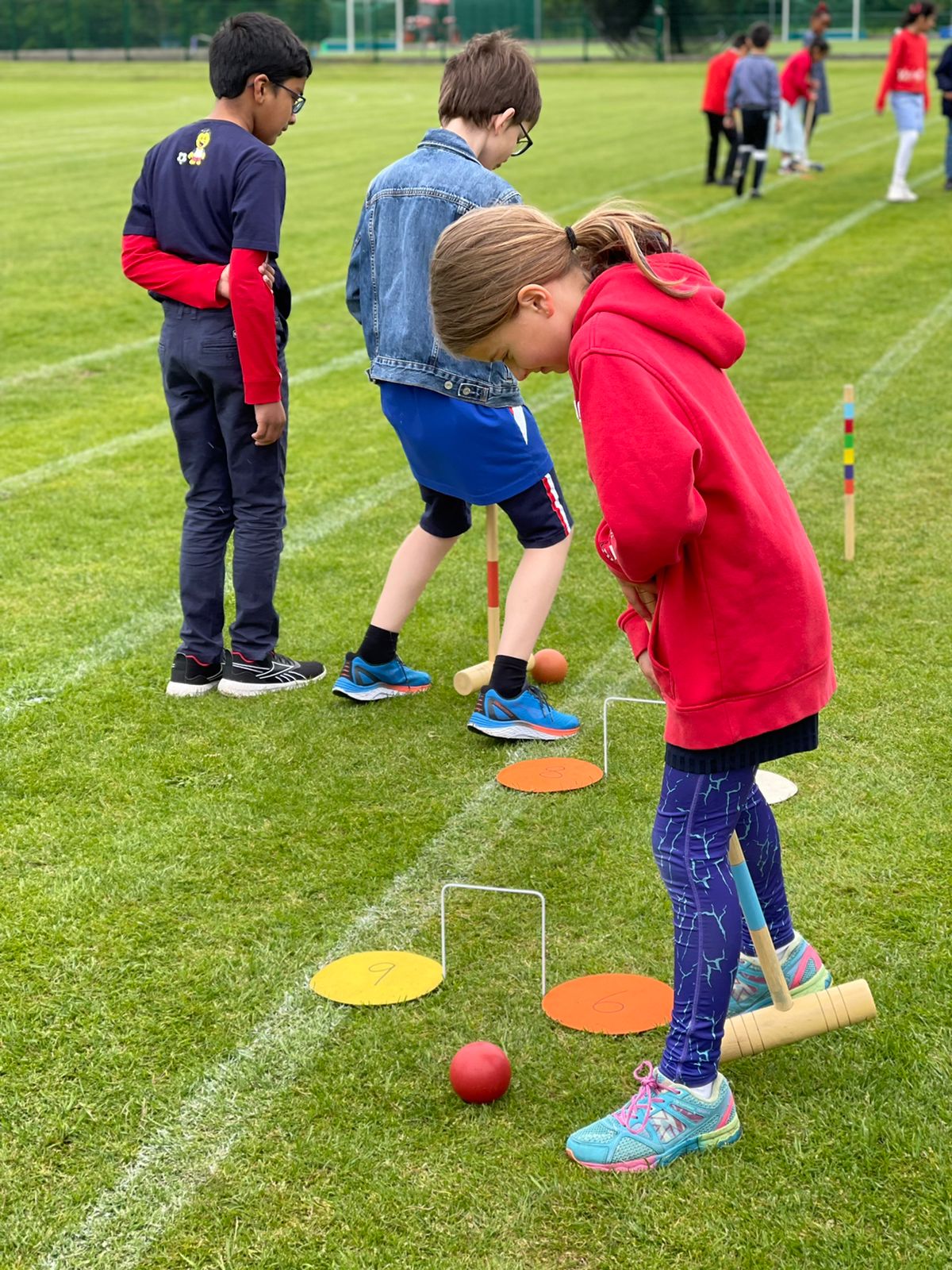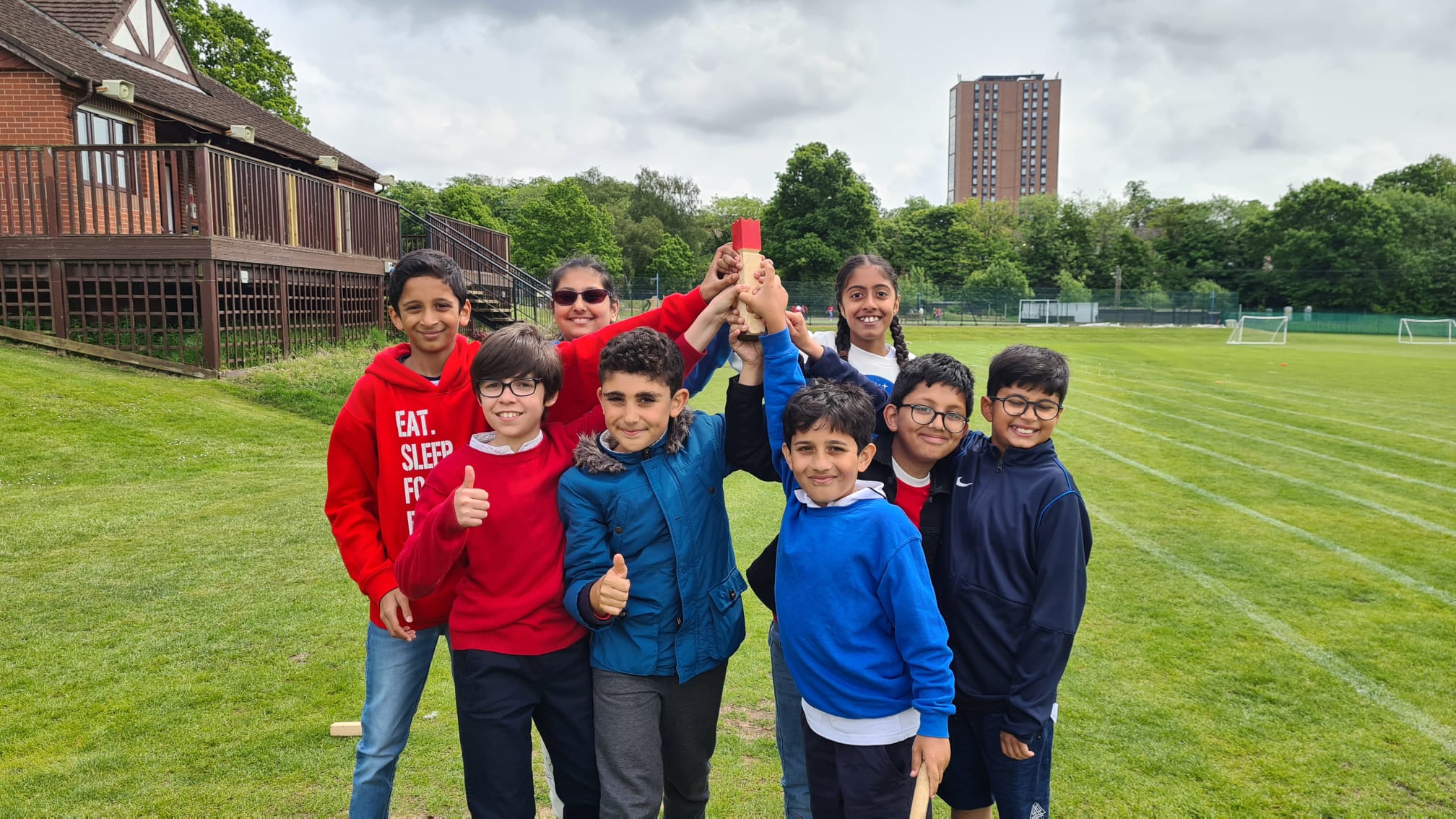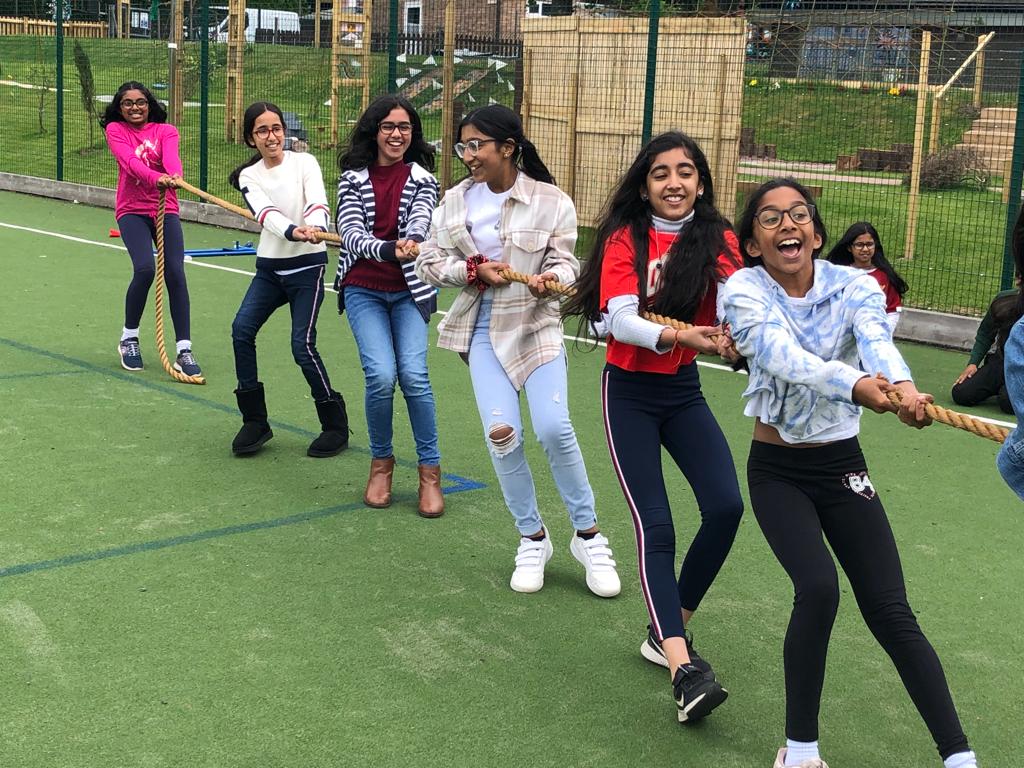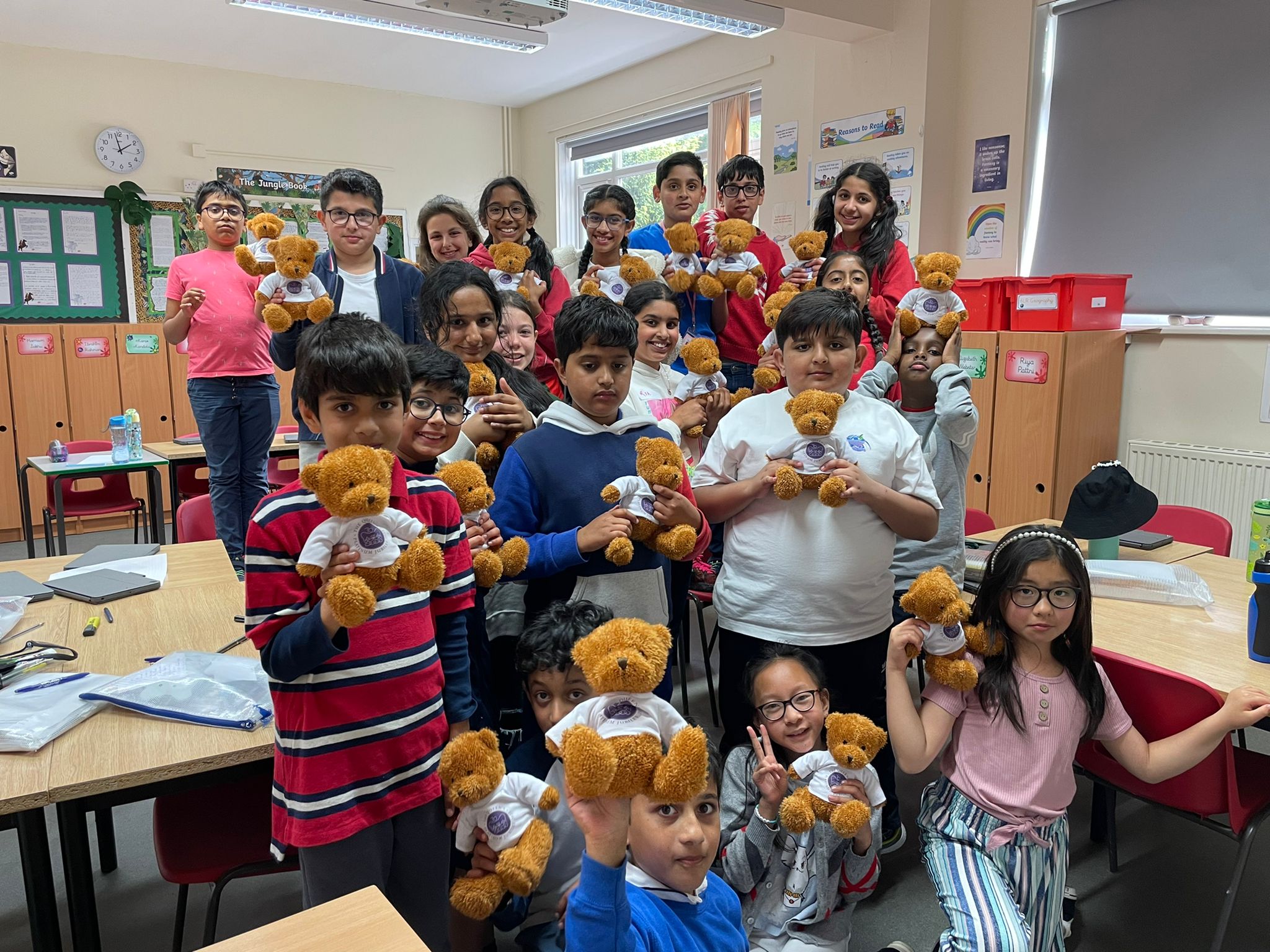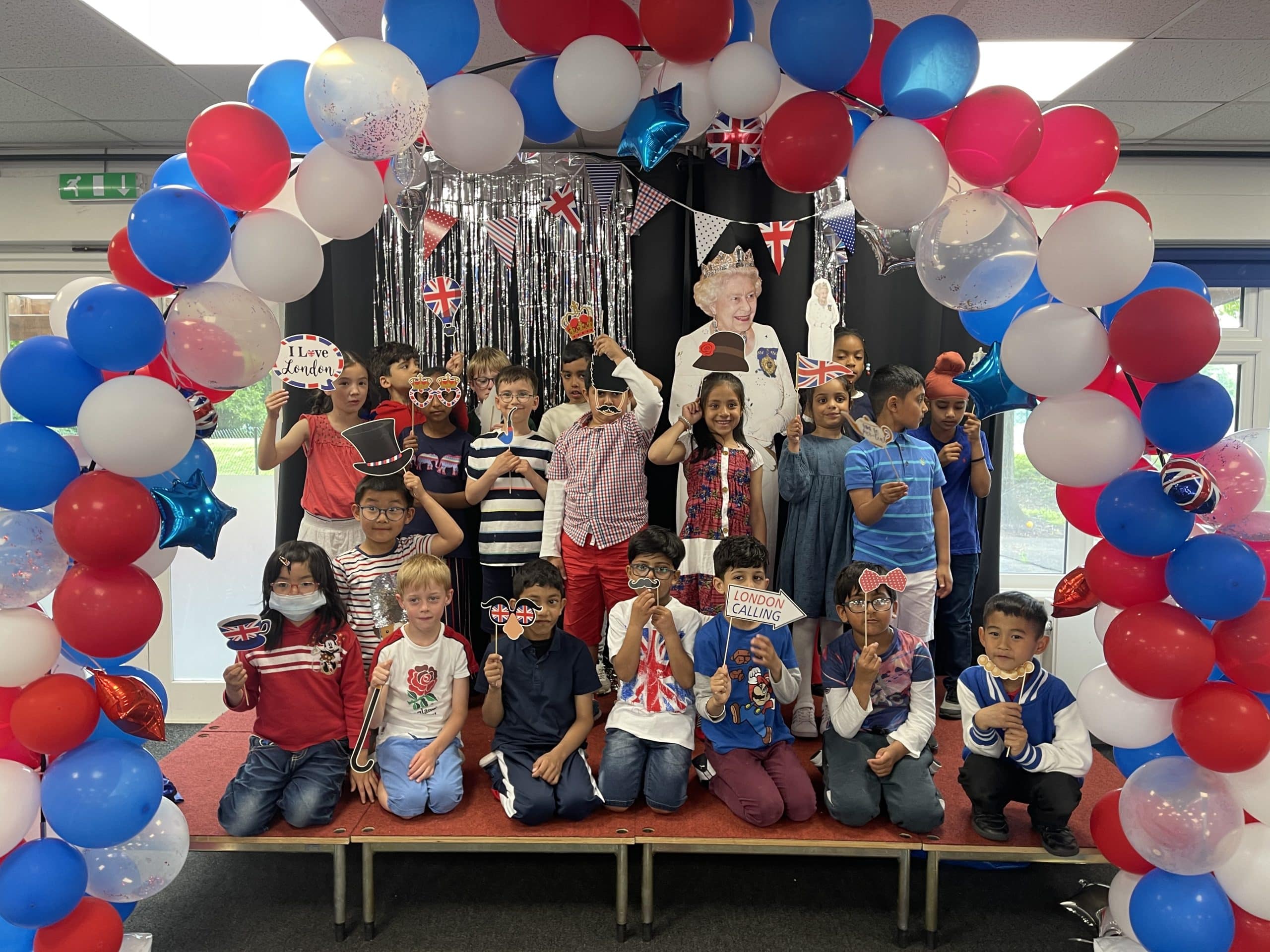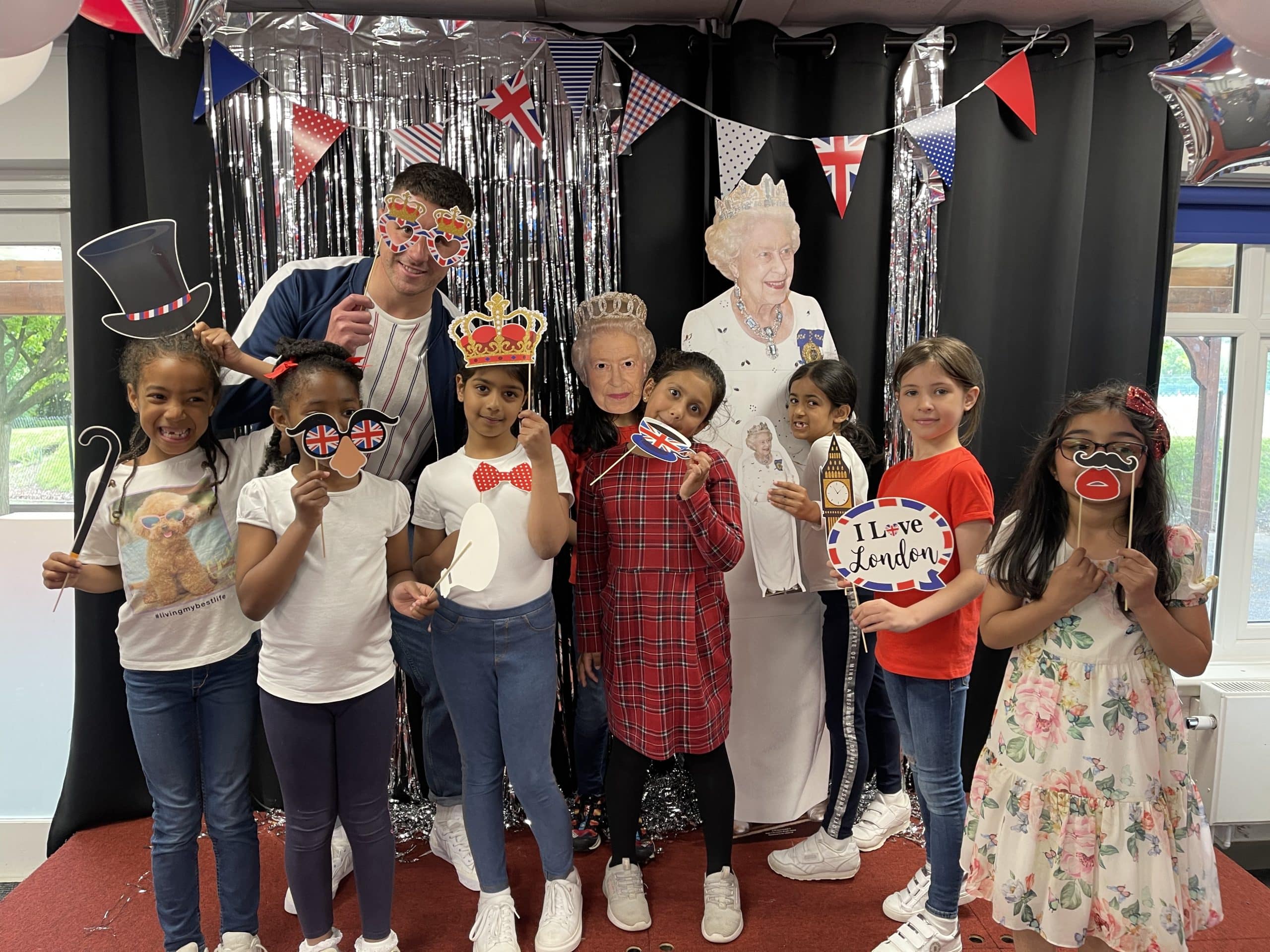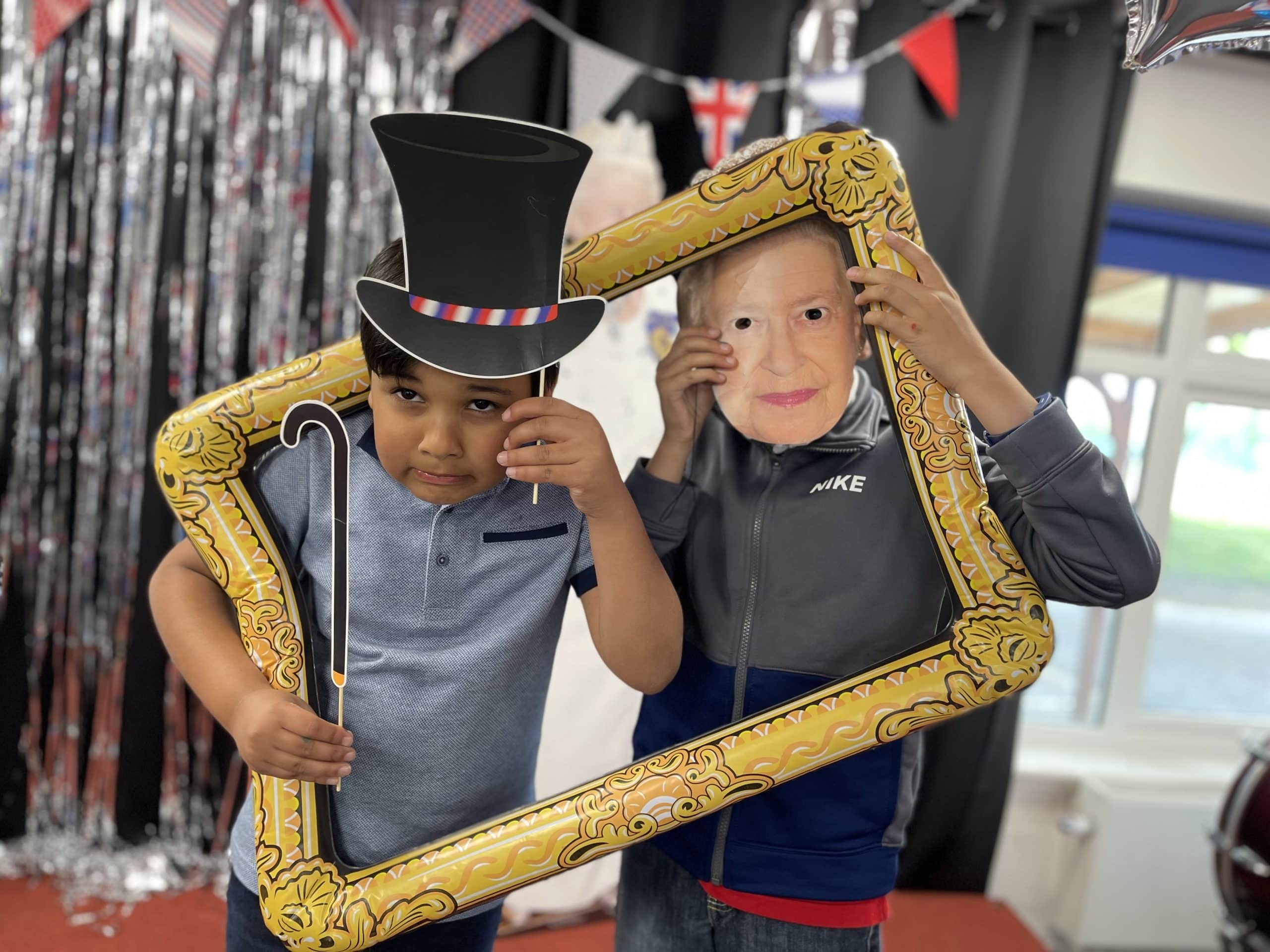 There is no question the children and staff thoroughly enjoyed themselves and hopefully, will keep the memory of Hallfield's Platinum Jubilee celebration in their hearts and minds for many years to come.