Chess update – November 2022
Our chess players have been busy in November with three tournaments to report.
Published
2 December 2022
School
#Seniors #Prep #Pre-Prep
KES Blitz Chess Tournament
On 9th November a team of 10 players entered the annual KES blitz chess tournament with about 60 children taking part in total. All of our players displayed good behaviour and excellent chess technique with several medals won and Joshua Emms scoring 6.5/7 to finish first overall.
National Girls School U11 Team Northern Semi-Final
We sent a team of 3 girls to Nottingham to represent Hallfield in this event and despite one of our players feeling a bit poorly we came a close second, just being pipped to first place by Nottingham High School. Diah, Samantha and Sophia all scored 2/3 points each and played some excellent chess, well done!
Birmingham and District Junior Chess League
The second league event of the year took place at Queen Mary Grammar School on Friday 25 November with 11 U13 teams taking part. We had two teams in the U13 team event despite our players all being U11 (and our youngest, Krish, being just 7 years old). Preesh, Diah and Mark all scored well in the A team but the leading scorer was Matthew on board 4 who scored a perfect 5/5. They ended the tournament a very close second to a strong KES team consisting mainly of ex Hallfield Yr7 players! Our B team were Ethan, Ayansh, Hamzah, Aarav and Krish and they all played amazingly well against older players finishing in =3rd place. Well done to all of the players and thanks to the parents for organising transport.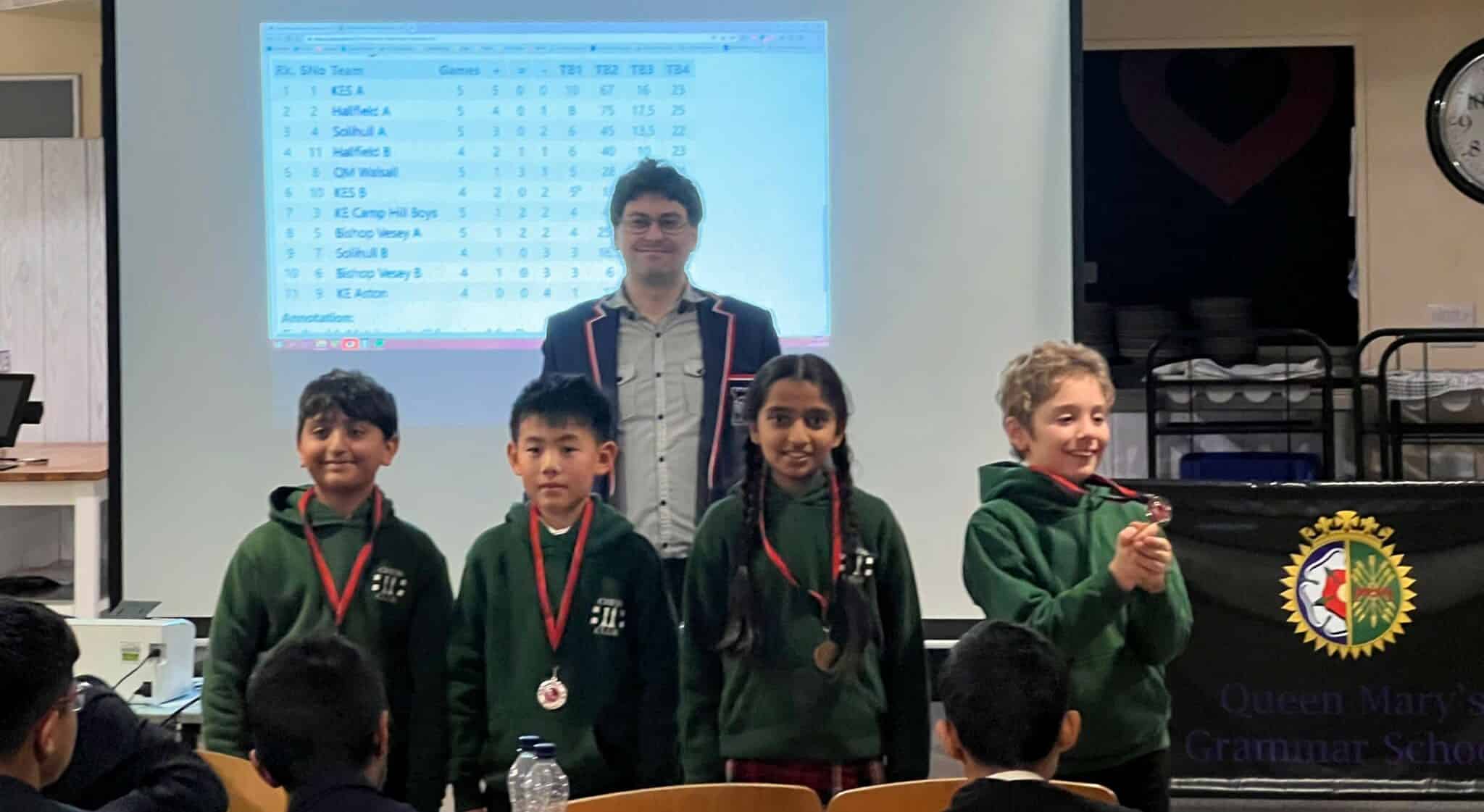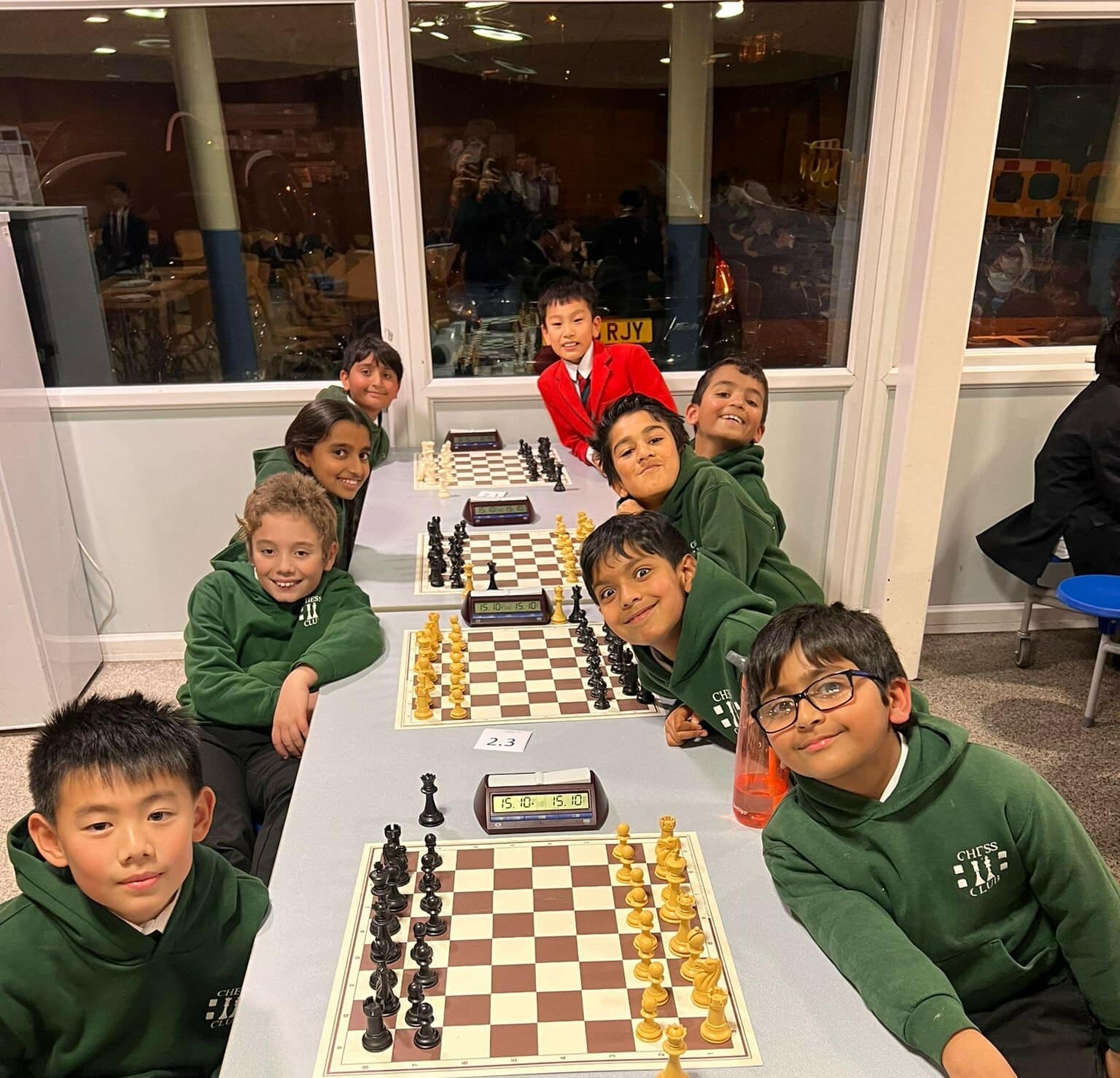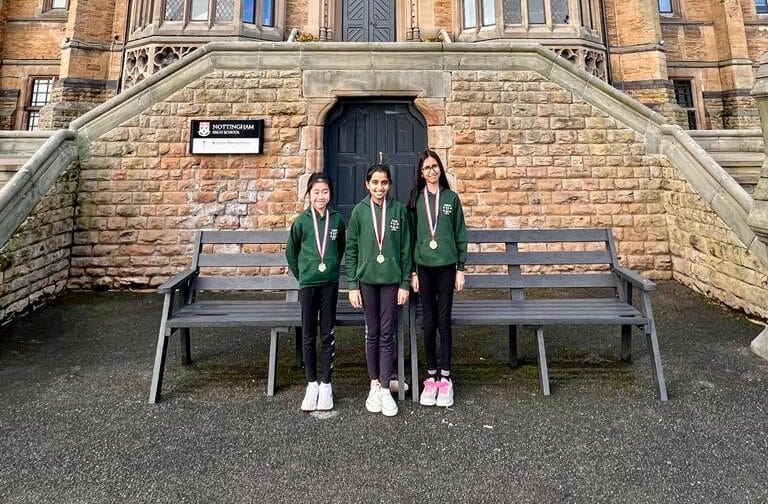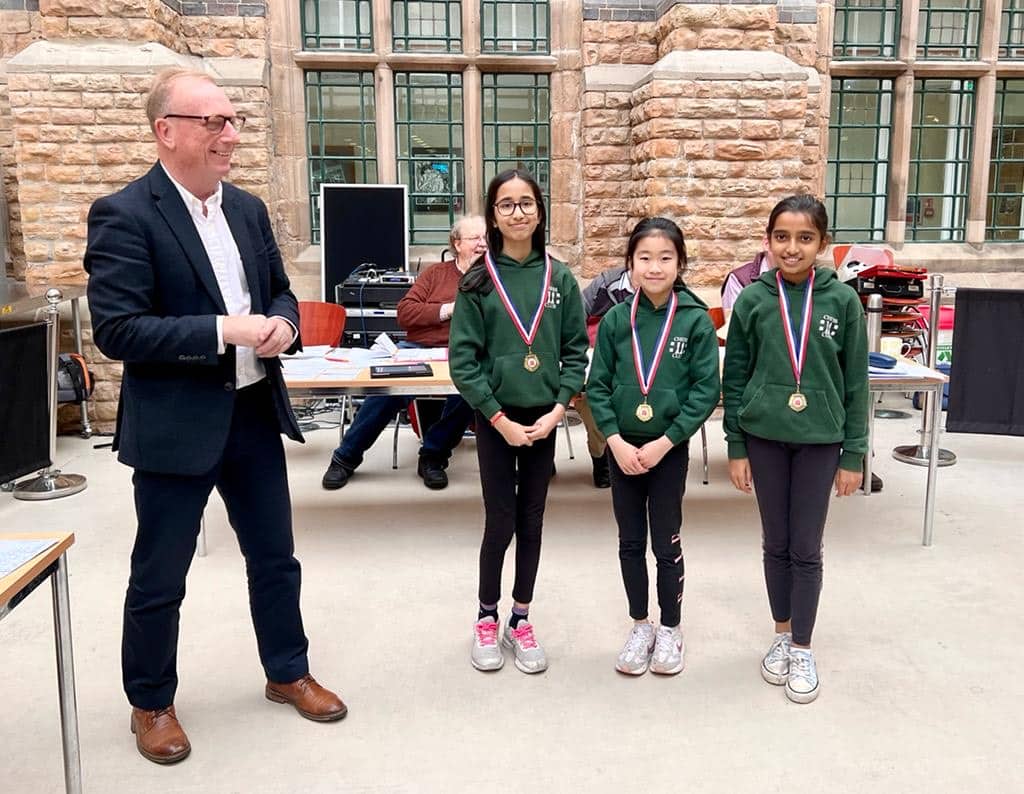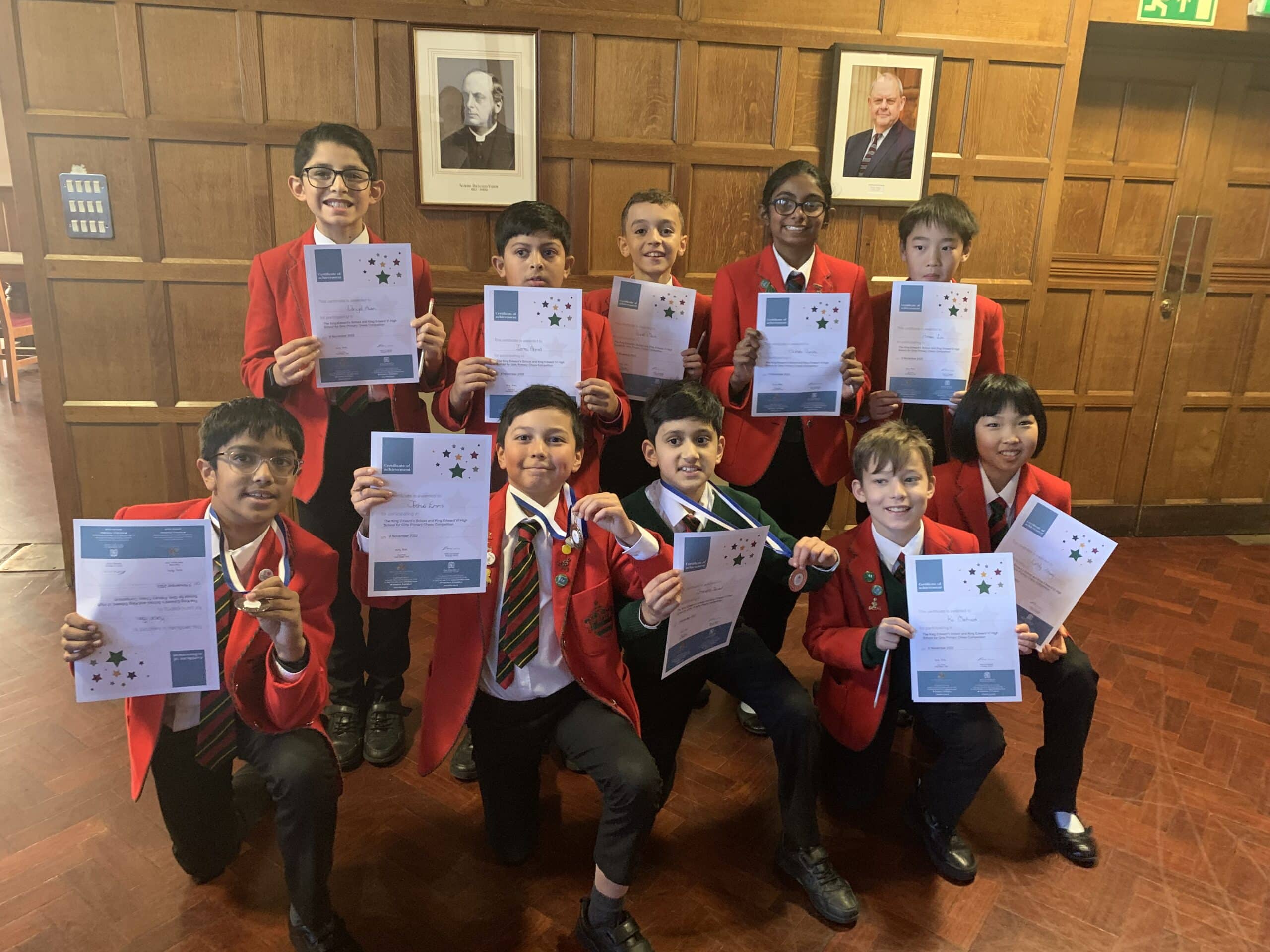 If any children who do not currently play chess at Hallfield wish to start in January please get in touch with the school office who will pass on your request to our chess coach Mr Thomas.