Chess Success
Chess is thriving at Hallfield with well over 150 children taking part each week and club membership set to rise.
Chess is thriving at Hallfield with well over 150 children taking part each week this year and club membership is set to rise, with over 180 applications to join the nine, weekly chess clubs from September 2022.
There is no doubt that these are record-breaking numbers but success on the national stage also requires close collaboration between the school, the parents, the chess coaches and – most importantly – the players themselves. Take a look at the winners of national school chess competitions over the past few decades and you will almost exclusively find a list of highly prestigious southern-based schools such as King's College, The Hall, Westminster Under, Haberdashers' Aske's, Wetherby and Twickenham Prep. Breaking into the chess elite requires hard work and dedication but luckily, our brilliant players have that in abundance. Hallfield is now widely regarded as one of the strongest schools of chess excellence in the country and certainly the best outside of the M25.
The clubs are run by FIDE Chess Master and former British U21 Chess Champion, Nick Thomas, who is aided by the English Chess Federation's Director of Junior Chess Alex Holowczak. Approximately one-third of the Warwickshire County chess teams are Hallfield players and we are the current IAPS U11 and U13 Team Chess Champions, a title we have held continuously since 2018. In recent years, we have been English Chess Federation U11 team champions and each year one or more Hallfield players represent England at European or World Junior chess events with success.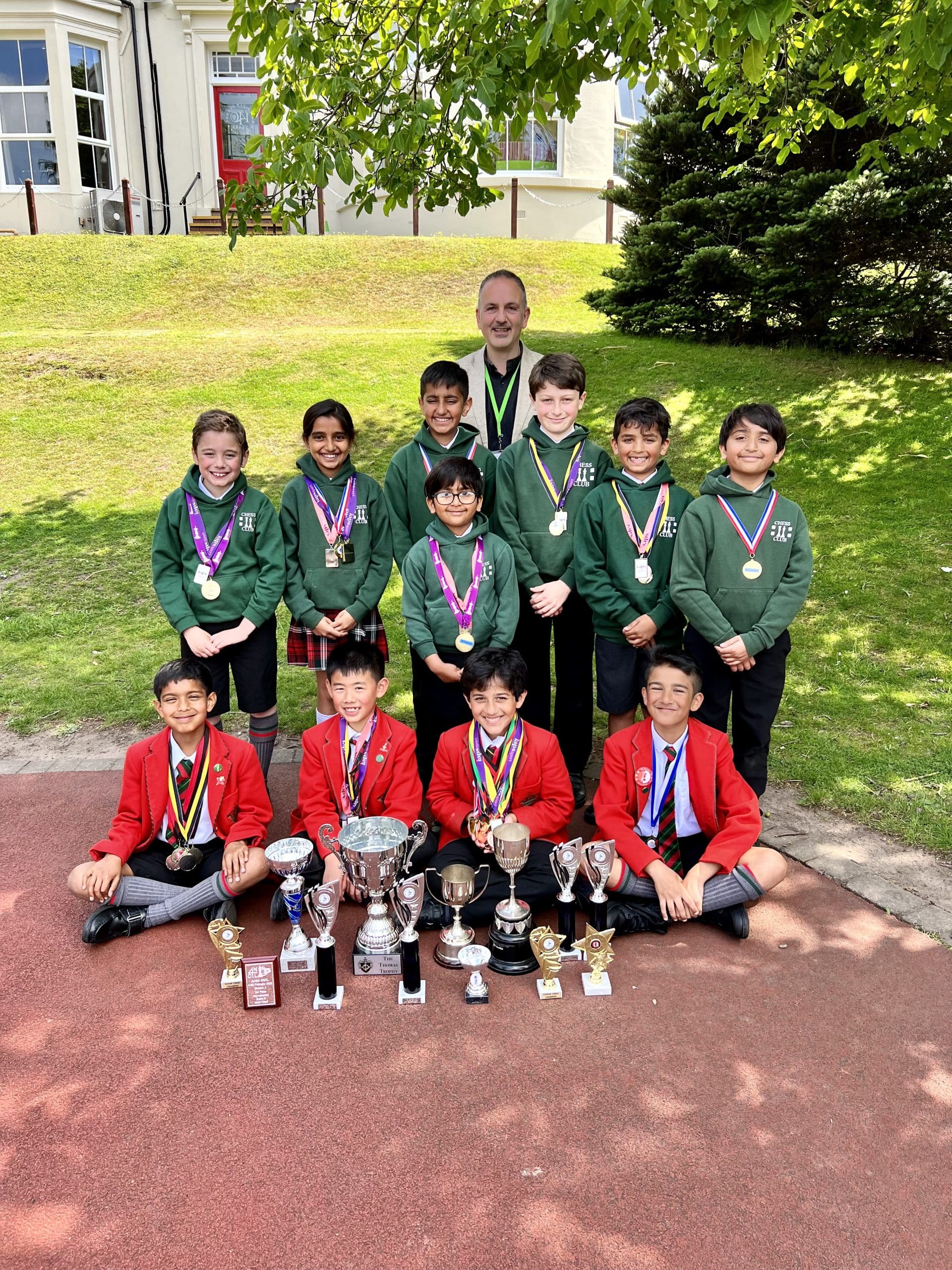 "Chess is fun but it's also far more than that," says Nick Thomas who has played internationally in many parts of the world including in the USA and Russia. "Research has indicated an increase in IQ, an improvement in focus, better problem-solving skills and, crucially, better social skills and improvements in winning and losing with grace, something younger children often find challenging".
Anyone wishing to play chess at Hallfield should contact the school office, who will pass on your details to Mr Thomas. Chess provision starts in Year 1 and continues all the way to Year 8.
Chess Success at Hallfield 2022
1.      Saturday 12th March – Warwickshire win U11 Northern County Team Championship with 5/12 players from Hallfield School
2.      Wednesday 23rd March – KES Blitz chess tournament, Hallfield players come 1st and 2nd
3.      Thursday 31st March & Friday 1st April – IAPS Chess Championships, Hallfield win the Team U11 and Team U13 titles and come 1st & 2nd in the Individual event
4.      Warwickshire Junior Team League – Hallfield enter 3 teams and come 1st in Division one (A Team) and 1st & 2nd in Division 2 (B & C Teams)
Congratulations to our Players of the year 2021/2022 (Joint Winners)
Kai (Year 6) & Farhaan (Year 6)