Alumni: Cameron Fraser, 1996 – 2002
We recently caught up with Old Hallfieldian, Cameron Fraser, who attended Hallfield from 1996-2002. Now in his early 30s, Cameron spoke to us about fond memories of his school days, particularly playing sport!
Published
21 February 2023
Category
#Special Feature #Alumni
What's your best memory of Hallfield?
I have so many fond memories of Hallfield. I remember playing football on the astroturf during aftercare in the summer and praying matron wouldn't call my name, as that would mean my parents had arrived and it was time to go home. The outdoor pursuits week was also great fun and I remember we had a BBQ amongst sand dunes.
However, the highlight of my time at Hallfield was undoubtedly the sport. I was in a very strong year group at a time when the school was producing years and years of excellent sportsmen. We dominated the local circuit in rugby, cricket and football, and we played the likes of Birchfield, Foremarke Hall, Prestfelde, Arnold Lodge, Warwick and Bromsgrove regularly to get competitive fixtures.  A stand out memory is when we made the national prep school finals at Harrow School. It was a great day and all of the parents came down to support us.  We didn't win (a match) but it is a memory that has stuck with me!  
What were your favourite subjects at Hallfield?
Games aside, I enjoyed IT with Mr Florence and Art with Mrs Hoare.
Did you take part in extra-curricular activities?
I played every sport under the sun and I loved it because we had such passionate teachers. The main three – Mr Tobin, Mr Cook and Mr Padden –  presided over an era of dominance on the local circuit. They were so passionate and this really motivated all of the boys. I also represented the school in cross country and went to the finals at Malvern in my final two years which was horribly cold and wet at the time but I look back on it with fondness.  I played piano and violin and played in the school orchestra as well as in assembly and at school concerts.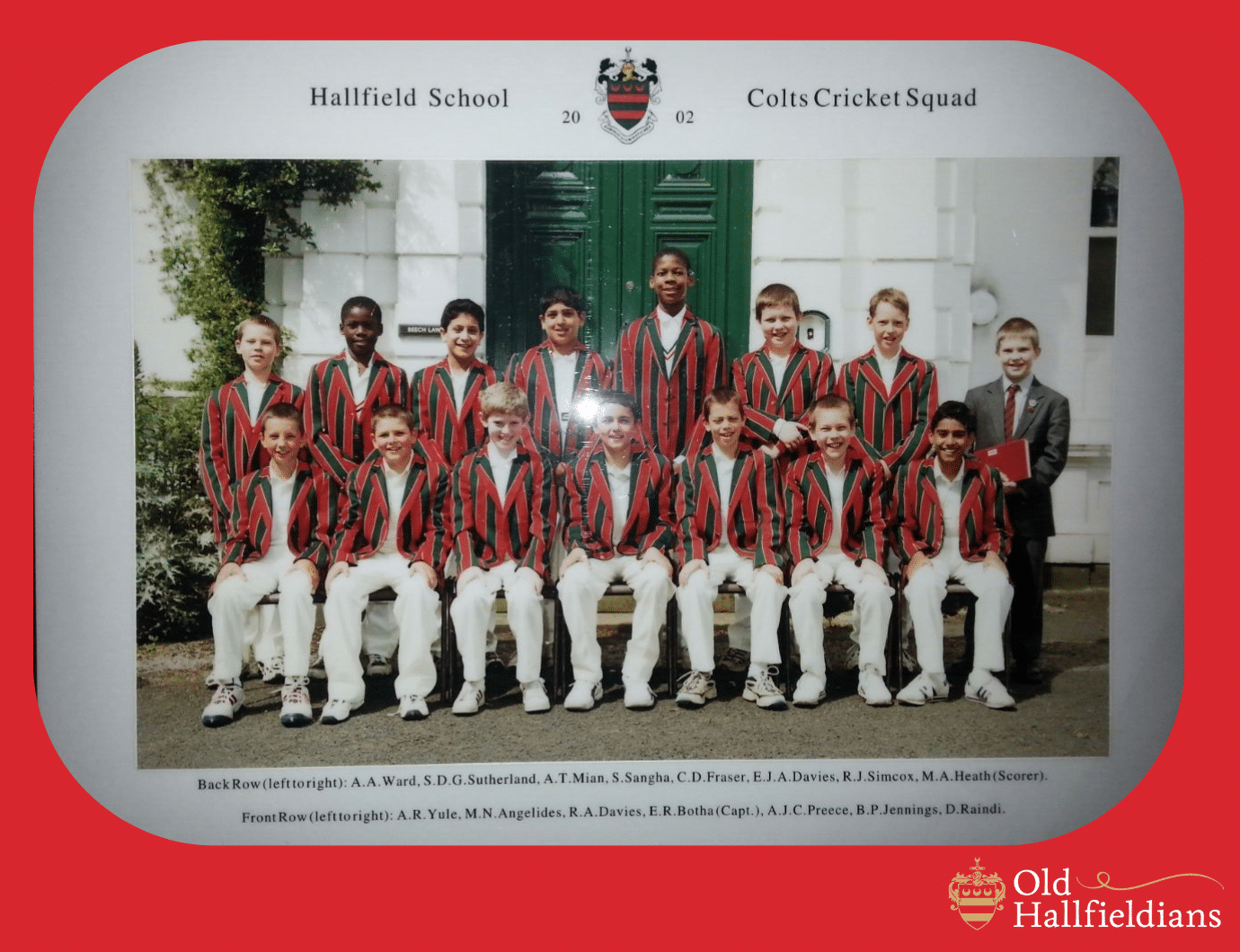 Where did you go to secondary school?
I went to King Edward VI Camp Hill boys, and Hallfield prepared us perfectly for the entrance exam.  It did give me heightened expectations however, as the facilities at Hallfield were arguably better than Camp Hill at the time!
Are you still in touch with your Hallfield friends?
I'm in touch with a number of my peers, both boys and girls.  A number of us play in Old Hallfieldian cricket and golf and I am also a regular at the annual London meet ups in Covent Garden which are always a lively affair and good chance to catch up with faces from years gone by.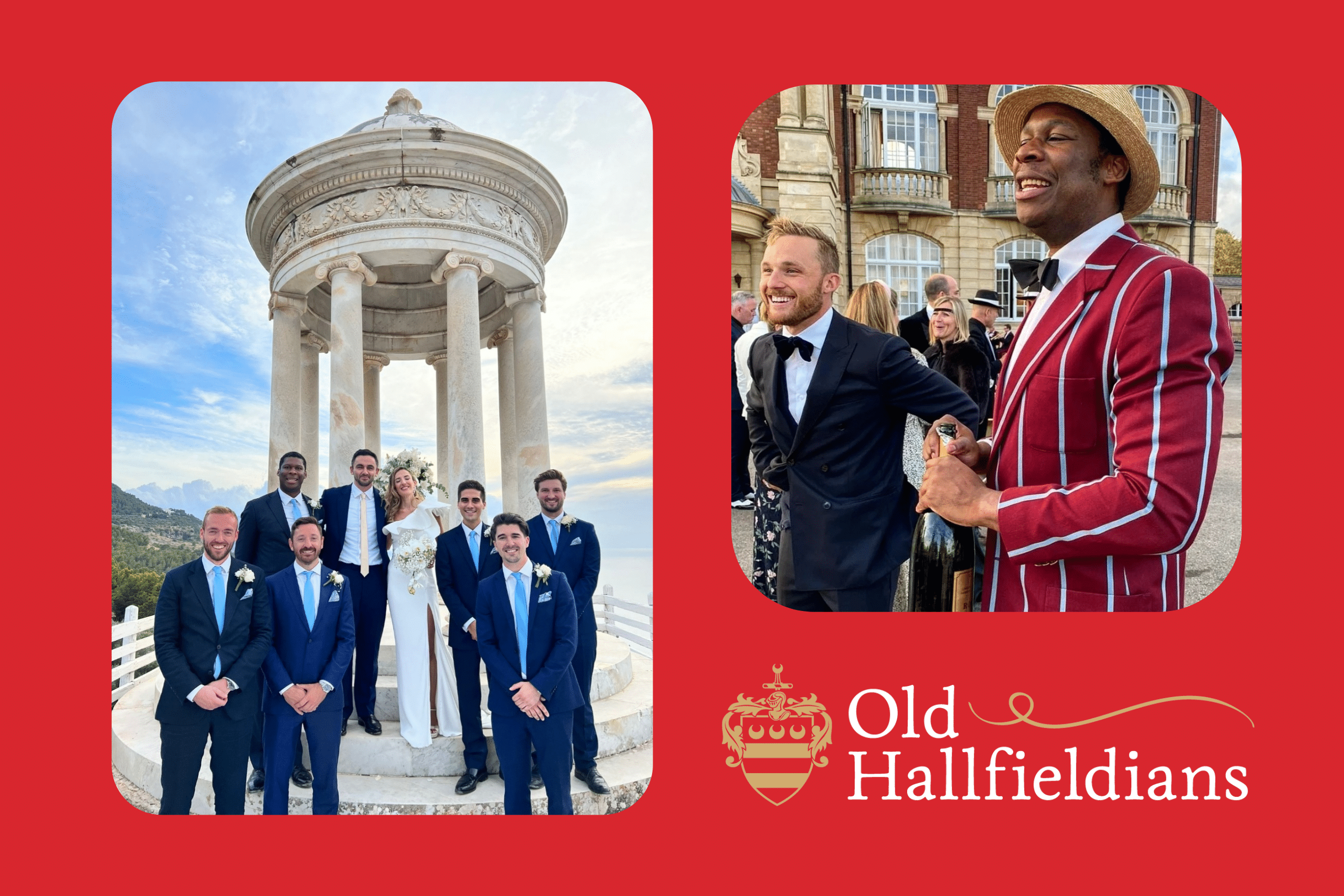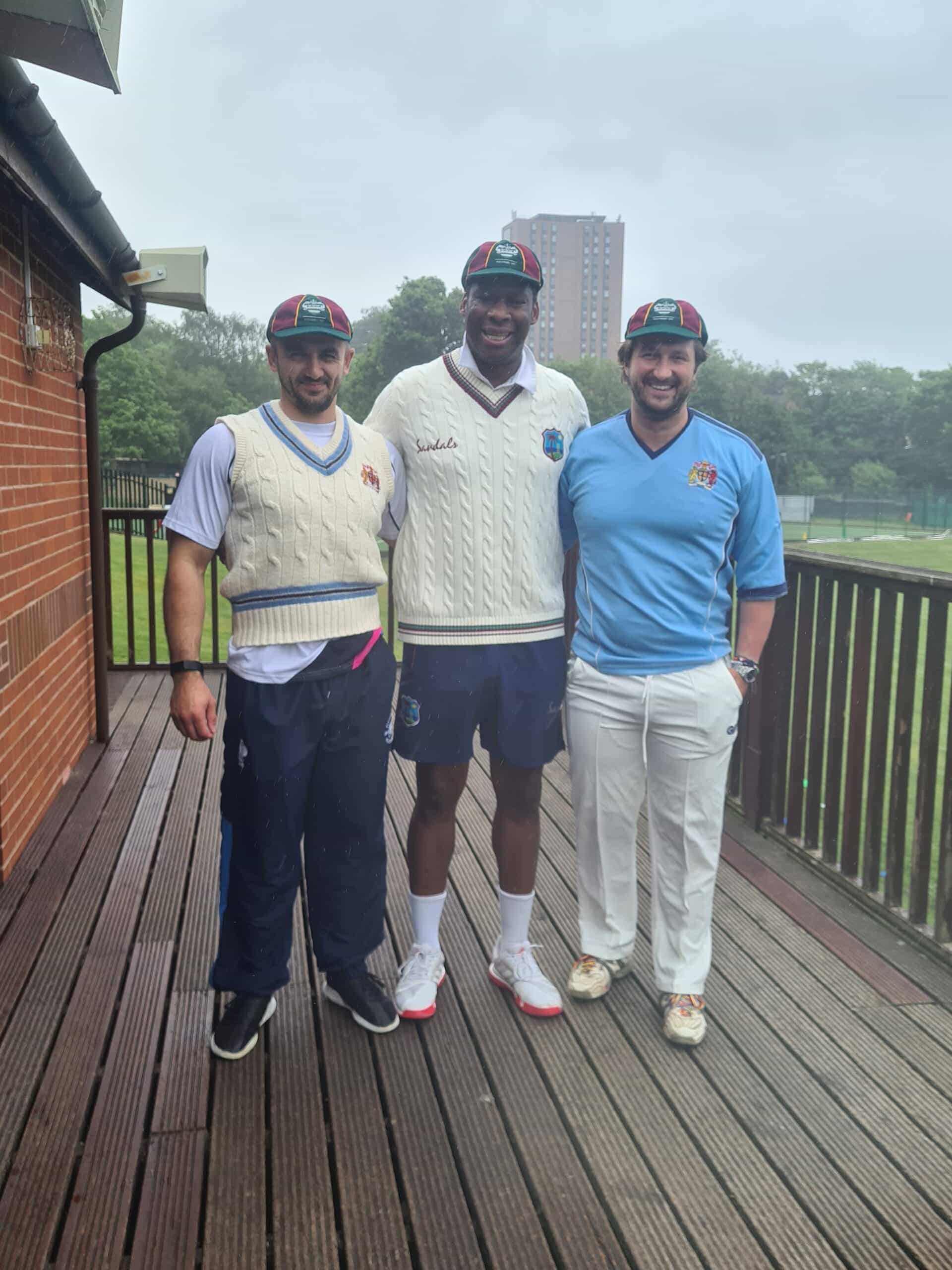 Have you returned to Hallfield since you left?
I've been back multiple times for various Old Hallfieldian events and to look around. It is a lot shinier and fancier and has been updated, but ultimately it is the same school. I was sad to see that all our old team photos have been taken down!  I'm very proud of the school's sporting heritage and the part I played.  
Where did you go to University and what did you study?
I studied History and international Relations at Loughborough University. I also played rugby for the 1st XV whilst there.
What is your career?
I'm a forward euro interdealer broker for a company called RP Martin (part of BGC Partners). I have been there for almost 10 years now and very much enjoy what I do.
Interdealer brokers are the middle men between the traders at investment banks. These include Goldman Sachs, Citibank, HSBC, JP Morgan, Barclays and BNP to name but a few. On the forward euro desk the banks are trading the euro against the US dollar with each other at spot rate and then agreeing through the interdealer brokers the rate to swap back at a future period in time. The best part of my job is the travel as I regularly travel to New York and Toronto to see clients, and get to go to some great restaurants.
Do you have any words of wisdom for current pupils?
Cherish Hallfield while you are there as you are fortunate to attend the school. Work hard but also enjoy your life outside of the classroom and don't let a bad exam result define you – things won't always go your way. Be sociable, enjoy the company of your peers and play sports!