A strictly fabulous evening with Amy Dowden!
On Wednesday evening Amy Dowden was the star guest at Hallfield Insights.
Category
#Special Feature #Events
On Wednesday evening Amy Dowden was the star guest at Hallfield Insights. The 7th event in the series, Hallfield Insights features inspirational speakers at the top of their profession.
Who is Amy Dowden?
If you didn't know already, Amy is one of the stars of the UK's most loved and popular television shows: Strictly Come Dancing! Her extraordinary dancing talents, warm and heartfelt presence has made her a British household name.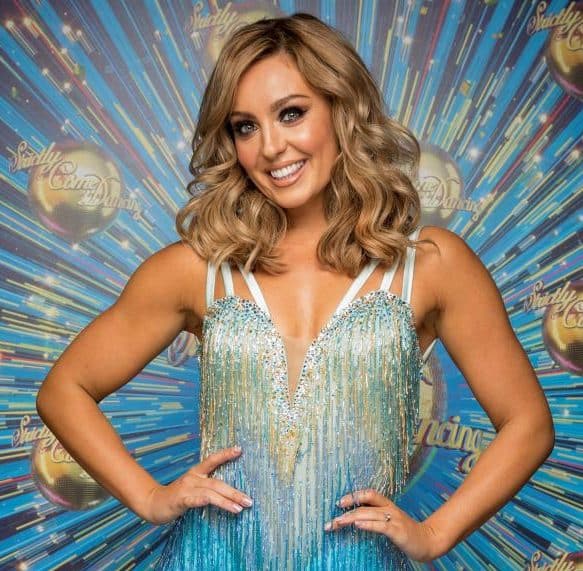 She started her dancing career at the age of 8. In 2017, with dance partner and now husband, Ben Jones she became British National Latin Dance Champion, and they were the first all-British pair to win the championships in over 30 years.
She is a passionate campaigner for Crohn's disease having suffered since she was a child. She raised awareness and touched the hearts of many in her documentary Strictly Amy: Crohn's and Me, where she candidly documented her daily struggles with the disease, whilst inspiring everyone with her tenacity to not let it stand in the way of her dreams.
Hallfield has a longstanding and special relationship with Amy as she has taught hundreds of our pupils over the last decade by running an after school club through her dance school Art in Motion so it was about time we got her involved in Hallfield Insights!
The evening fizzed from the get go as the audience arrived for a very special night. Amy kicked off proceedings by introducing two professional dancers Sky and Josh who took to the stage for a Latin ballroom number to JLo's: Let's Get Loud! The audience was enthralled as they clapped and cheered the young dancers.
Back to where it all began
Amy began her talk by taking us right back to the beginning when she was an energetic little, 8 year old, whose parents took her to a Saturday morning dance class to exert some of that energy. Amy said she immediately fell in love with dance – from the school playground to the shopping aisles, there was no stopping her dancing feet. Very quickly her dance school took her to the Blackpool Tower as a substitute for a competition and from that moment Amy's dream was to become a professional dancer and compete in the world championships in Blackpool.
From then on Amy dedicated every free moment outside of school and studying to dance. At the age of 20 she met her partner Ben Jones. Without a penny to their names and living in Ben's parent's attic, they each worked 3 jobs to fund their lessons and flights to and from LA to learn from the best dance teachers in the world.
Turning down Strictly
Come 2016 Amy received a call from the BBC to ask her to come for a meeting in London. Thinking it was a research meeting about ballroom dancers she didn't exactly clear her schedule. But eventually Amy headed to London and to her surprise at the meeting they offered her a role on Strictly Come Dancing! With the world championships in Blackpool in reach and only a few months away, Amy took the hard and brave decision (over lots of tears) to turn down Strictly, and instead compete in the championships following years of hard work and sacrifice.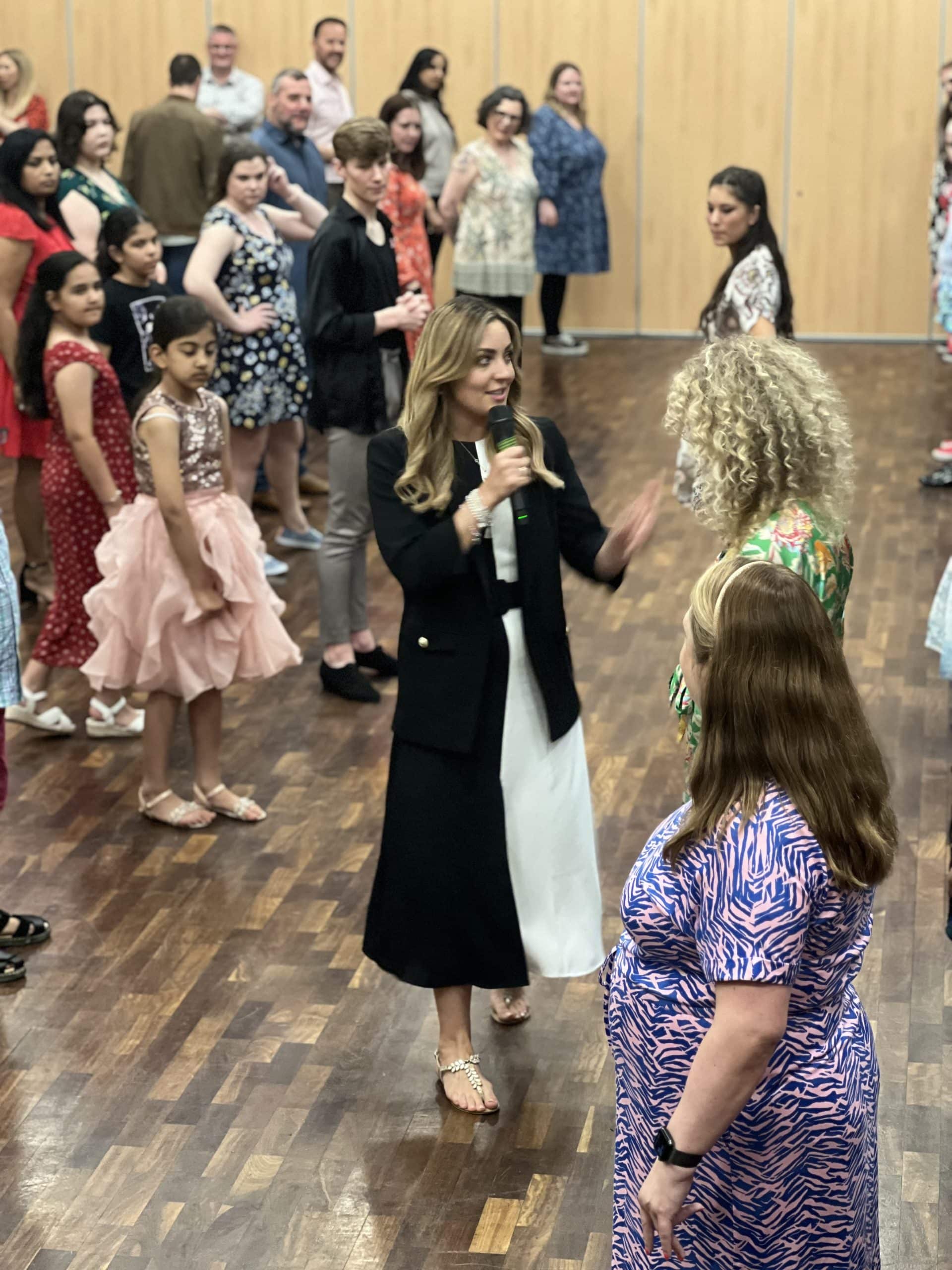 It's a 10!
The decision paid off! Amy and Ben took the trophy home and were the first all British couple to win the world championships in over 30 years. Months had passed and Amy started to question her decision to turn down Strictly. However, the BBC had followed her success, cheered her on behind the scenes. Eventually, the phone call came and a voice said "is this the right time Amy?"  and without hesitation Amy was the first Welsh dancer to join the Strictly Come Dancing cast.
From being housemates with Oti Mabuse, to celebrity guests at her wedding and who her least favourite member of Strictly is – well you will just have to watch the video.
VIDEO COMING SOON
Cha-cha-cha!
A romantic rumba and an energetic jive took us into an interval of fizz and canapés before a dance masterclass led by Amy Dowden herself. 100 guests joined in for a lesson in cha-cha-cha and what fun it was! Despite some muddled feet everyone was laughing and smiling!
I just wanted to say a huge thank you for a wonderful event last night. I thoroughly enjoyed myself. What a wonderful welcome extended by Hallfield School. The talk given by Amy and dancing and hospitality were absolutely top notch. I have to say the cha-cha lesson was lots of fun too. It was a most memorable evening.
Claudia, Hallfield Insights guest
Thank you Amy Dowden and dancers Sky and Josh for such a fabulous evening!
If you would like to come along to our next Hallfield Insights event then keep an eye on our events page where the next one will be announced.