What is STEM Education?
STEM education is a curriculum that aims to prepare pupils with skills through a cohesive learning platform that is primarily based on real-world applications.
Category
#Special Feature
In recent years, STEM has seen growth in the UK as it supports the foundations of a variety of sectors which is often important to organisations. As a result, STEM has become an important field for pupils.
The STEM curriculum educates pupils in four specific areas; Science, Technology, Engineering, and Mathematics. This allows pupils to learn about all four of these areas, rather than just focusing on one. When these areas are applied in a meaningful context, pupils will realise and understand the connections between the classroom and the world around them.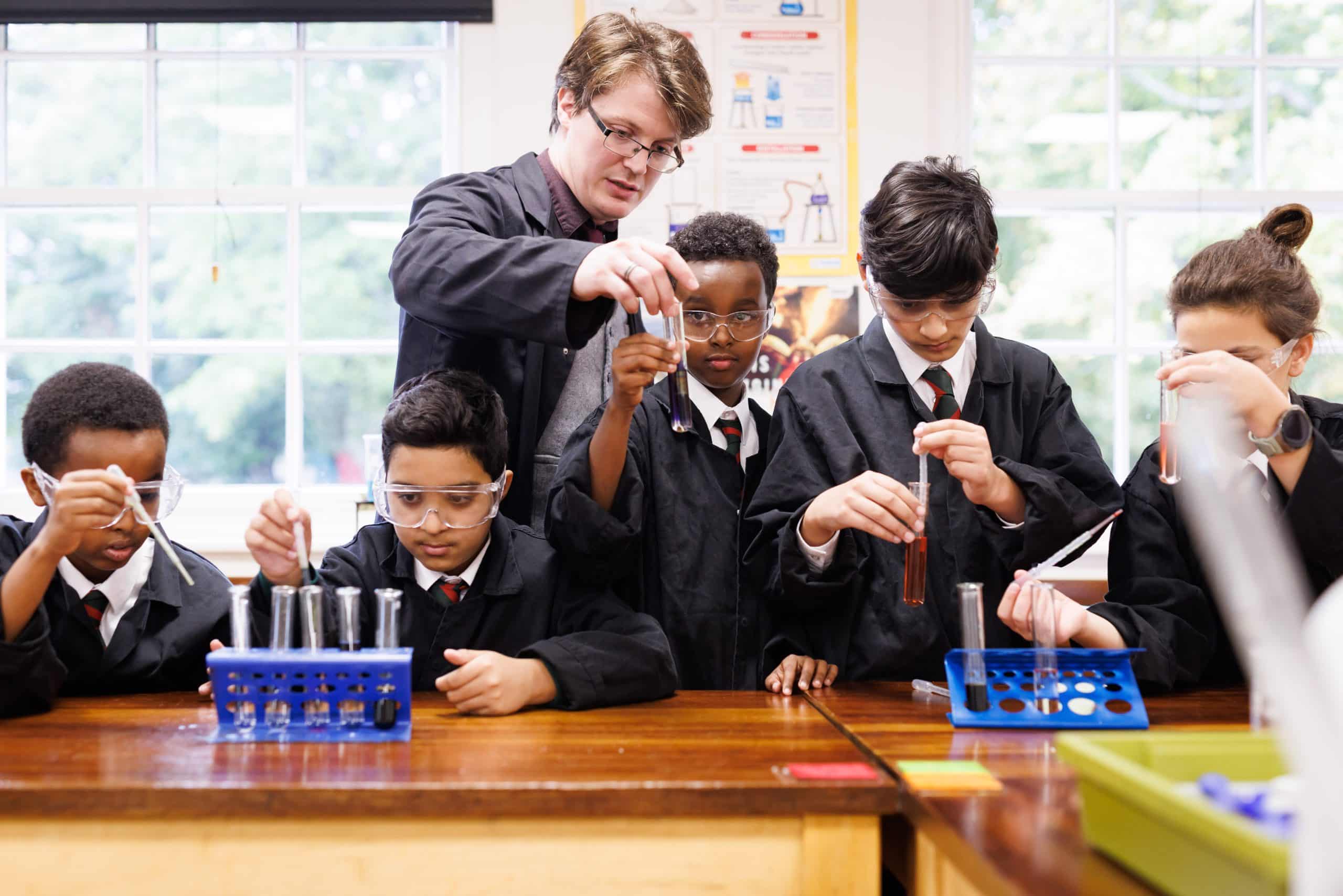 Why is STEM Important?
STEM places an emphasis on preparing the younger generation for success in their careers and the skills that are gained from this education extend beyond this field. Many sectors are dependent on STEM as it offers a wide range of benefits for various fields which means that STEM plays an indirect yet integral role in the economy. With the increase in technological innovations and developments around the world, the STEM sector is expected to be one of the biggest employers globally.
According to the 'Jobs of the Future' report (EDF, 2016), the data showed that STEM careers are growing at double the rate compared of other occupations (6% compared to 3%) creating 640,000 vacancies by 2023. At Hallfield, we are committed to help ensure that the enquiring minds of our young people are well set towards filing the future skills gap of the UK industry. By radically shifting the emphasis of our primary science curriculum from a knowledge-based focus, to that of a holistic, enquiry lead, cross curriculum; Hallfield pupils are taught how to use scientific enquiry within a wide range of contexts.
The focus on project-based learning enables pupils to be more hands-on and effectively develop various skill sets for the modern world. Skills such as critical thinking, problem solving, decision-making, leadership, and entrepreneurship can be attained through STEM, as well as many other useful skills.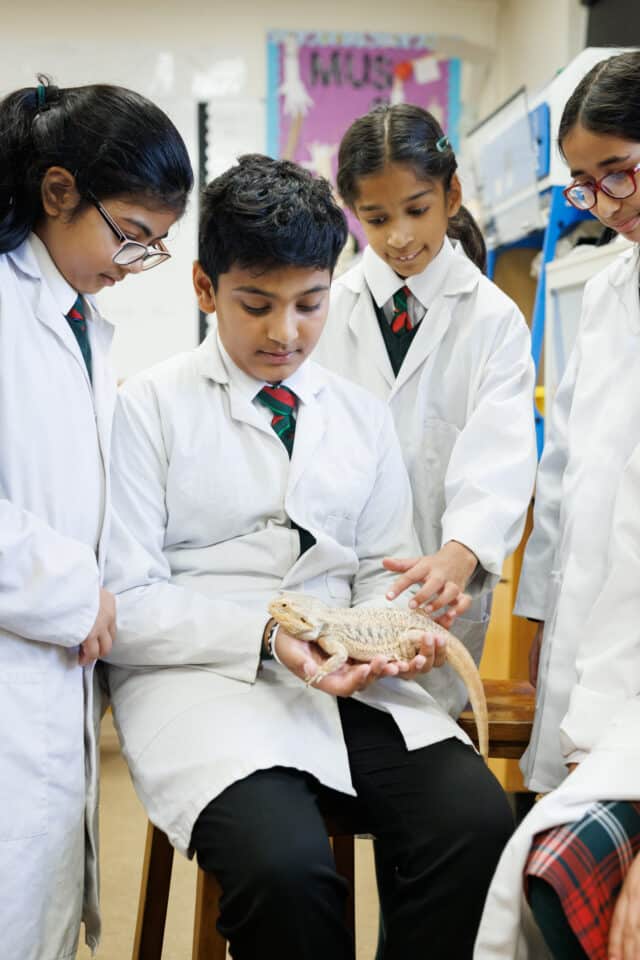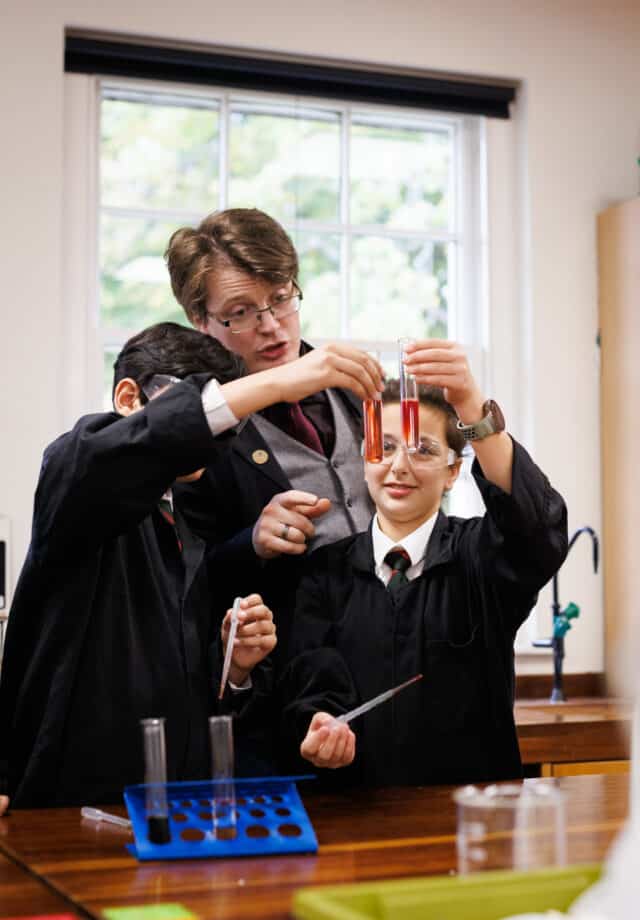 STEM Education at Hallfield School
Each half term, for every year group, a hypothesis is delivered by a STEM ambassador which will guide learners through a sequence of lessons, experiments and research questions that culminates in a final "big build" or "big idea" that allows the pupils to showcase what they have learnt in this topic. Through restructuring the delivery and emphasis within all subjects (where appropriate) in the Hallfield curriculum towards an enquiry-based framework, pupils can make connections and link both skill sets and topical knowledge together.
By building on the topics of other subjects, whether this be the Romans or Ancient Greeks within History, Renaissance painters from Art or Influential Activists from English topics, STEM lessons teach our pupils how to interrogate and build on the information they are provided with through the scientific method and peer review.
As part of STEM at Hallfield, pupils go on field trips in the guise of environmentalists to Cannon Hill Wildlife Park, dinosaur hunters to the Lapworth museum, structural architects to Birmingham Museum and Art Gallery or industrial engineers at the Black Country Museum. Constantly reaffirming the relevance of what is being learnt in the classroom to the outside world, allows our pupils to understand how STEM subjects affect their daily lives and the importance of the careers that shape them.
With the rate of accelerated learning that Hallfield pupils display within STEM subjects, they are able to access our custom designed STEM labs by Year 3, where they are taught the skills required to carry out scientific investigations safely and precisely. They are further encouraged to take advantage of these opportunities by designing their own scientific investigation as part of the Hallfield Science Fair competition, which is open to years 3, 4 and 5, where pupils carry out independent and supported research of their choosing.
As our pupils' progress through the Prep school, they are able to access more advanced scientific practical's and by Year 5, this includes the use of chemicals and Bunsen burners which is much more akin to Secondary school learning, such that when our pupils go on to their next school, they are well prepared having developed these skills a full 2 years ahead of their peers.
In Year 6, pupils are invited to test their skills and knowledge against one another as part of the STEM Olympiad, where teams of 4 battle it out against each other across a range of Key Stage 3 topics, with the hope of being crowned the Hallfield STEM Olympiad champions and representing the school.
As part of the final celebrations for our Year 6 leavers, we also take part in the Bloodhound Gang Rocket Car challenge, where teams of students design and build rocket propelled cars to be raced on their final day at Hallfield.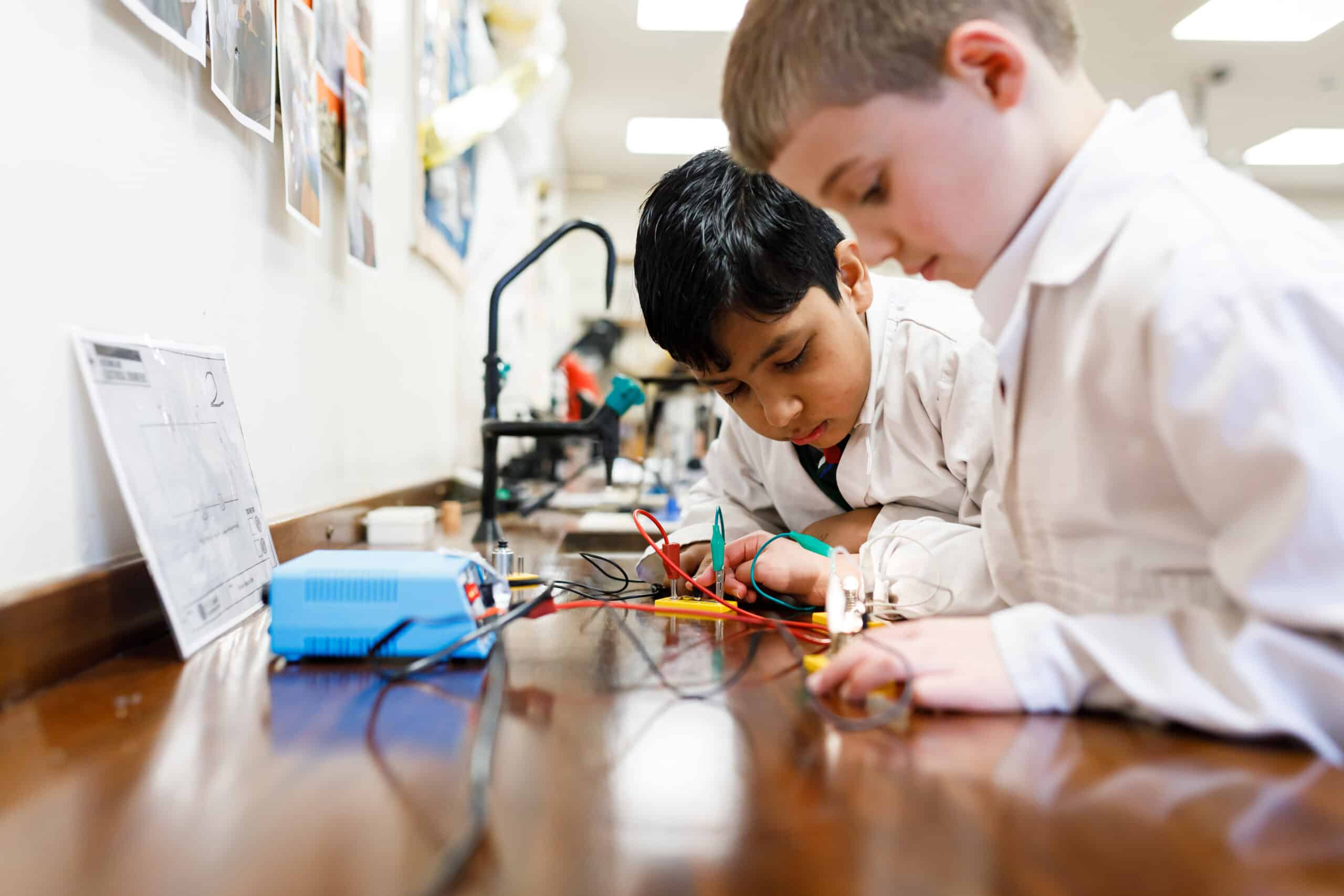 What Are The Benefits of STEM?
STEM education provides a wide range of benefits as it positively affects the future of our pupils. Here are some of the main benefits:
Instilling Curiosity
Similar to how introducing reading and writing to children at a young age helps them to develop lifelong skills, introducing STEM to pupils help to instil curiosity and inspire their interest for learning about the scientific disciplines. It also helps to build a solid foundation for further development and opportunities as they grow.
Encourages Creativity & Use of Technology
Being creative and learning about the power of technology are core parts of STEM. When pupils come across new and different technologies, they will be more prepared to embrace and learn about this, rather than being hesitant. In an ever-changing world, this will be very important.
Encourages Teamwork and Building Resilience
The great thing about STEM education is that it can be taught to pupils of all skill levels. Pupils can work together in teams and collaborate in order to overcome problems, and through learning in a safe environment, trial and error helps them to embrace their mistakes as part of their learning.
Bright Career Opportunities
With STEM, there is an abundance of job opportunities available that offer great pay and enriching opportunities. STEM plays a major role in a wide range of sectors and as innovation in these sectors continue, so will the demand for talented individuals with these skills.
Get in Touch with Hallfield School
If you are interested in enrolling your child at Hallfield School, then please get in touch with us. We would be more than happy to assist you and answer any questions you may have. You can also visit us at one of our open mornings to see our school in action.
Call us on 0121 454 1496 or you can send us an email at office@hallfieldschool.co.uk.