Sports Roundup – Friday 19 May
A busy week of cricket at Hallfield!
Hallfield U9 Cricket Tournament 2023
Thankfully the pitches had dried out enough for us to host the U9 Hallfield Cricket tournament on Tuesday. Joining us were Repton, Warwick, Solihull, King Henrys, Crackley Hall, Abberley Hall and the Crescent School. Our first match was against The Crescent School who managed to accumulate 62 in their batting innings. The highlight of our bowling was by Rayan who managed to take 3 wickets in 4 balls – so close to a hattrick! The tight bowling meant that we started with 35 runs (5 runs for each wicket we took) and the target did not look too difficult if we did not give away too many wickets. After some wise words from Mr Dewhirst, we batted sensibly, losing only one wicket and amassing 79 runs.
This led to us to play against Repton Prep School who had just beaten Warwick School. We batted first and again did not concede many wickets – just 2, and hit some useful boundaries finishing the innings with a total of 76 runs. Our bowling was again accurate and difficult to hit, and Repton only managed a total of 51. It was a very pleasing victory which meant that we were in the final against King Henry VIII who were also unbeaten.
We batted first and this time we lost no wickets which is very impressive! Our running between wickets was excellent and we hit the bad ball to the boundary. At the end of the innings, we had 74 runs for King Henrys to chase. Our fielding and bowling continued to be spot on and they only managed 61 runs, so another great victory.
The win follows this team's win last year in the U8 tournament. It was an impressive performance by the whole team. All the boys played with great maturity, encouraged each other, bowled accurately, caught some great catches and some hit some big boundaries. A magnificent effort boys, well done!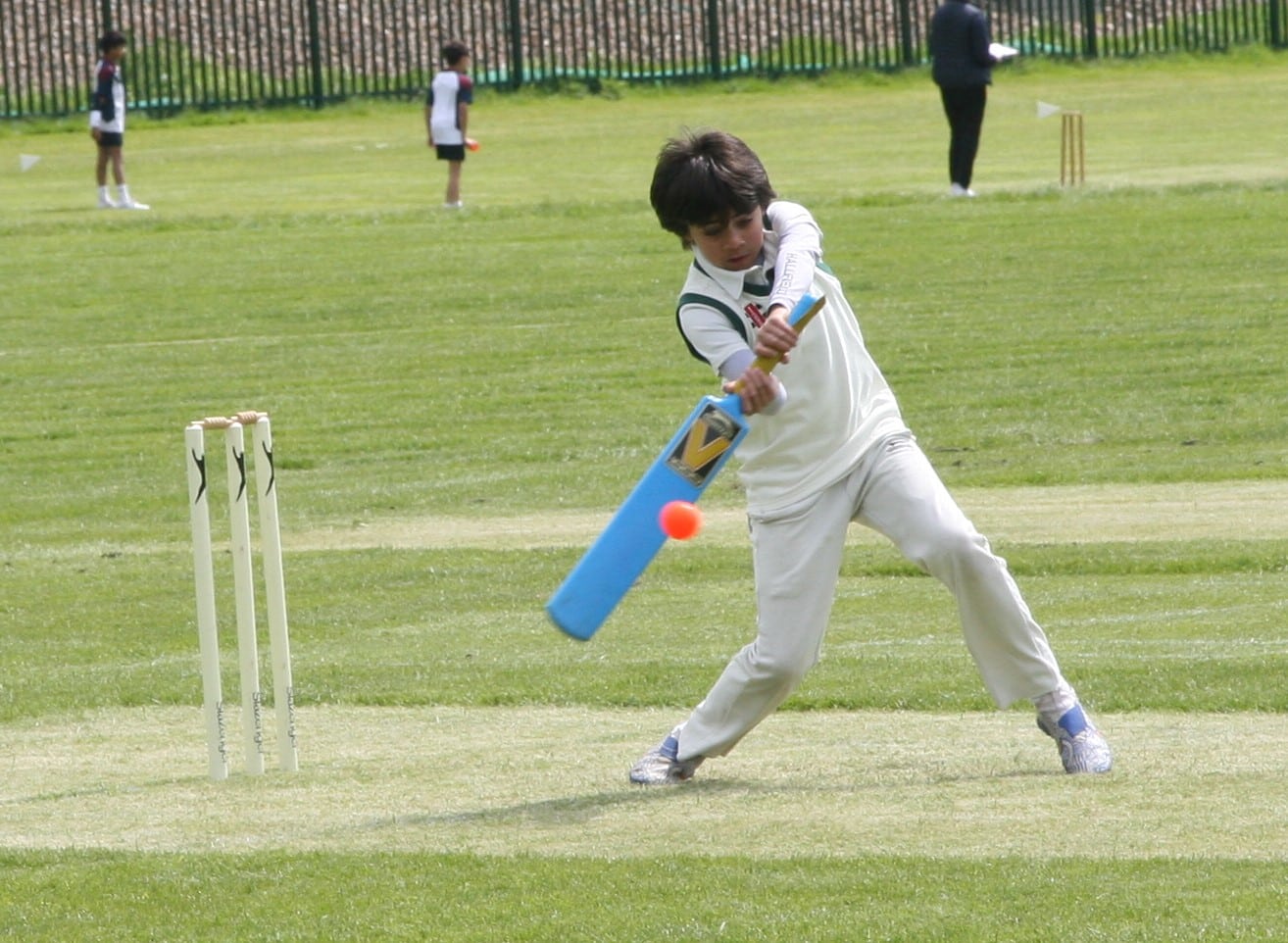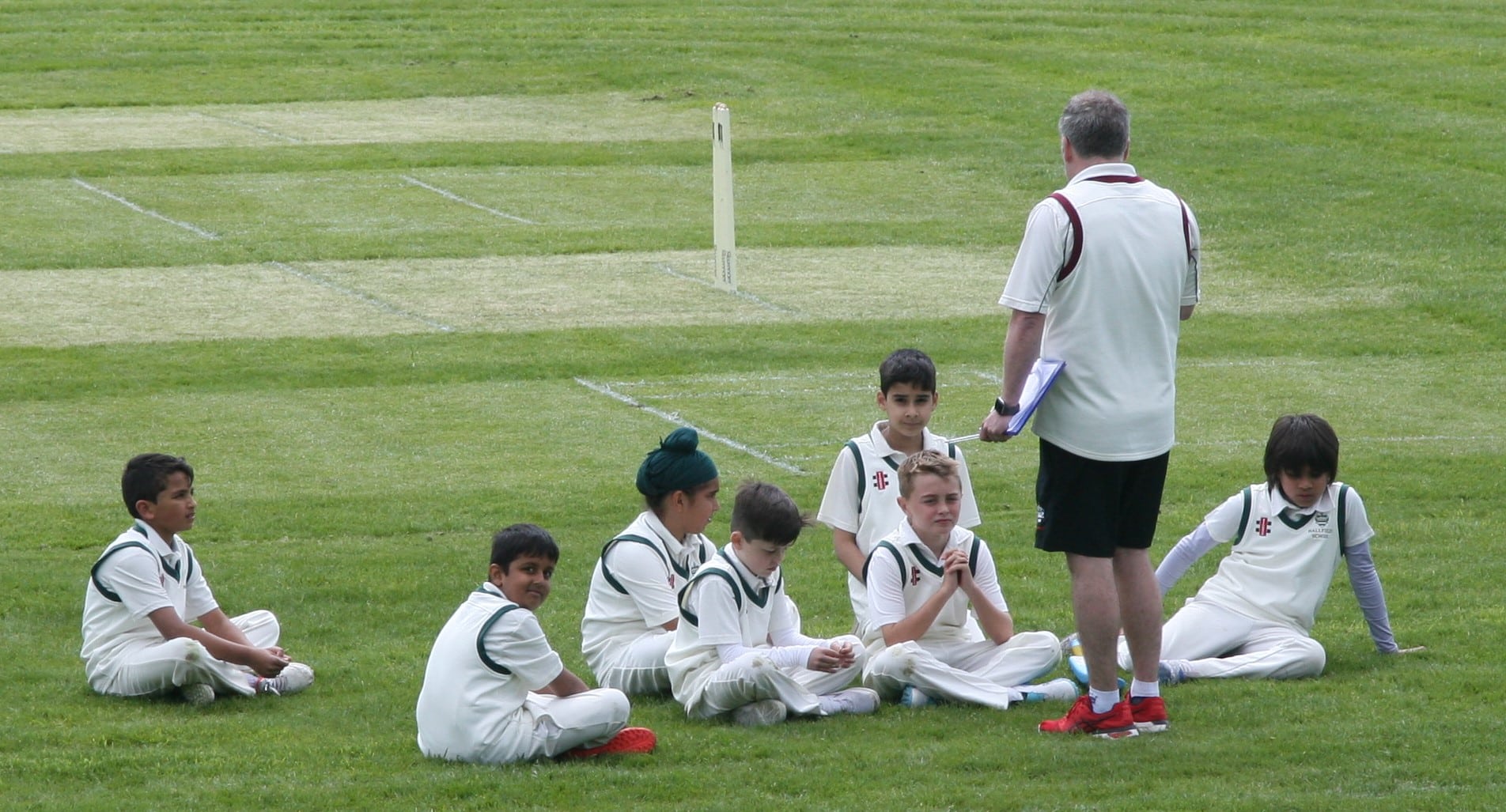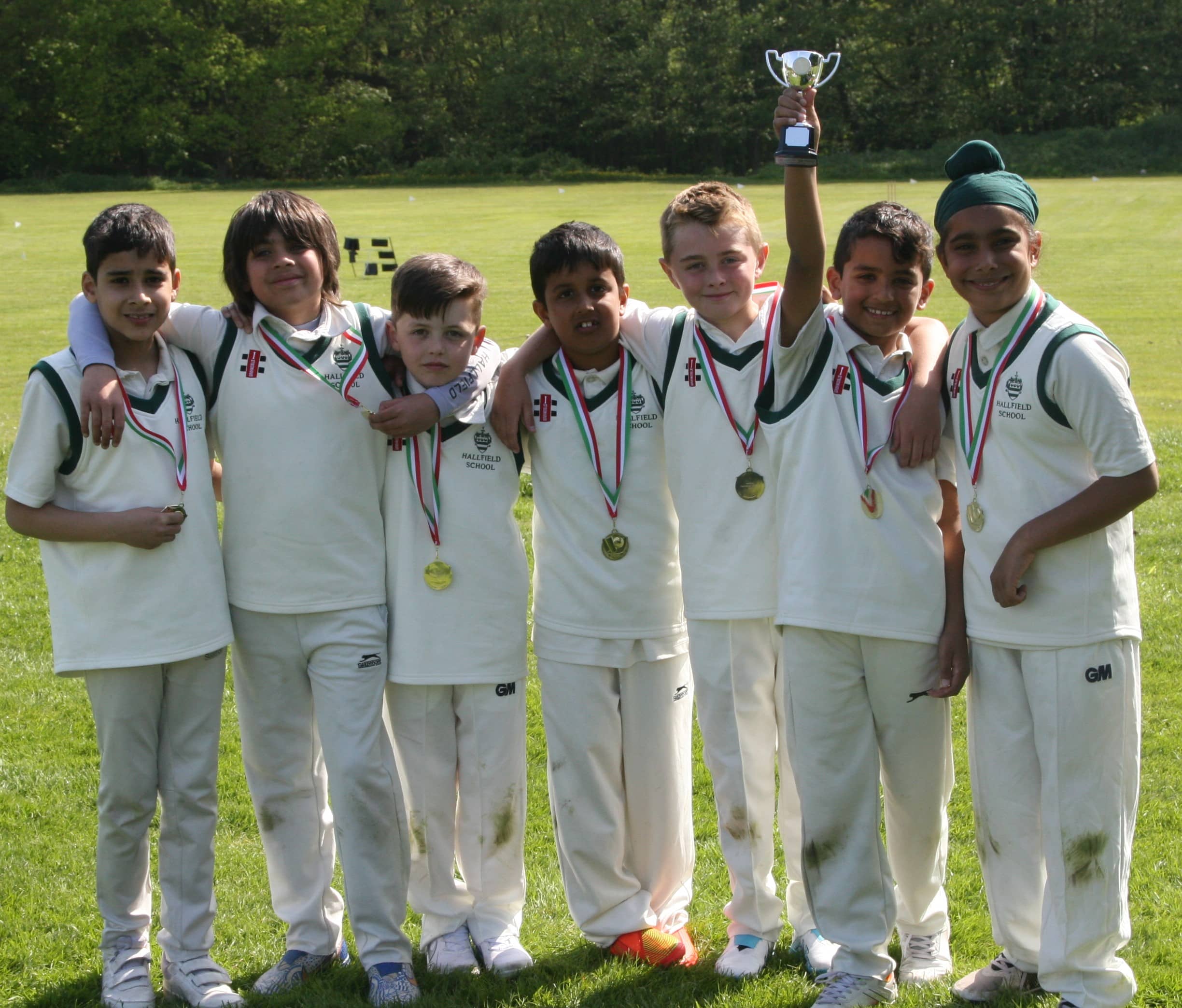 U9 Girls Cricket vs Solihull
The U9 girls travelled to Solihull on Tuesday to play a game of continuous cricket against Solihull. We did not keep score but played 3 10-minute matches against 3 teams. The children did not get out but had to hit as many balls bowled at them over their time in bat and make as many runs as possible. We saw some big hits from the majority of the team, sending the Solihull girls chasing after the ball whilst we made runs with ease. When fielding, we made a couple of catches and our ability to get low and stop the ball from passing us definitely improved as the game progressed. A big well done to all the girls who played, some excellent cricket skills demonstrated!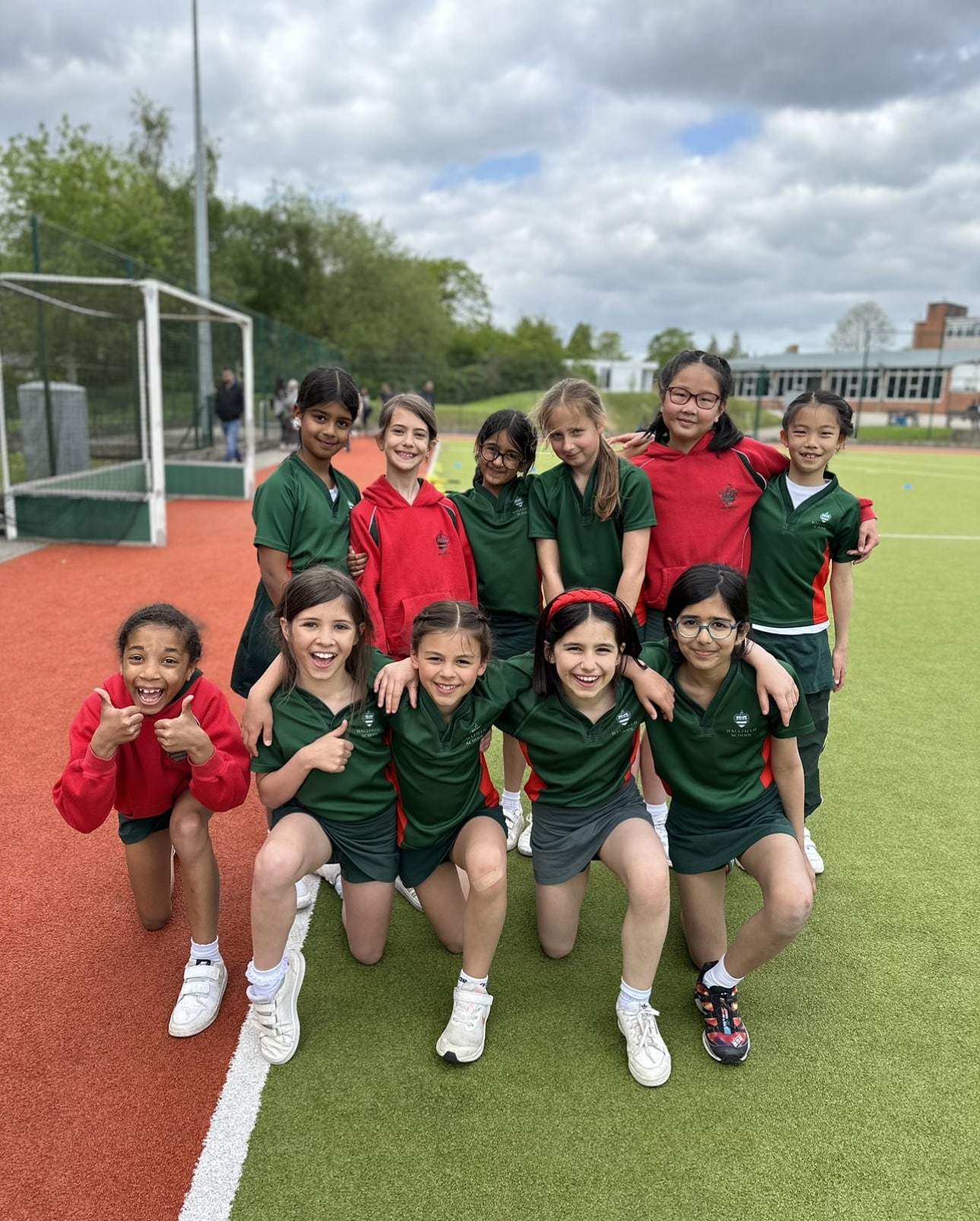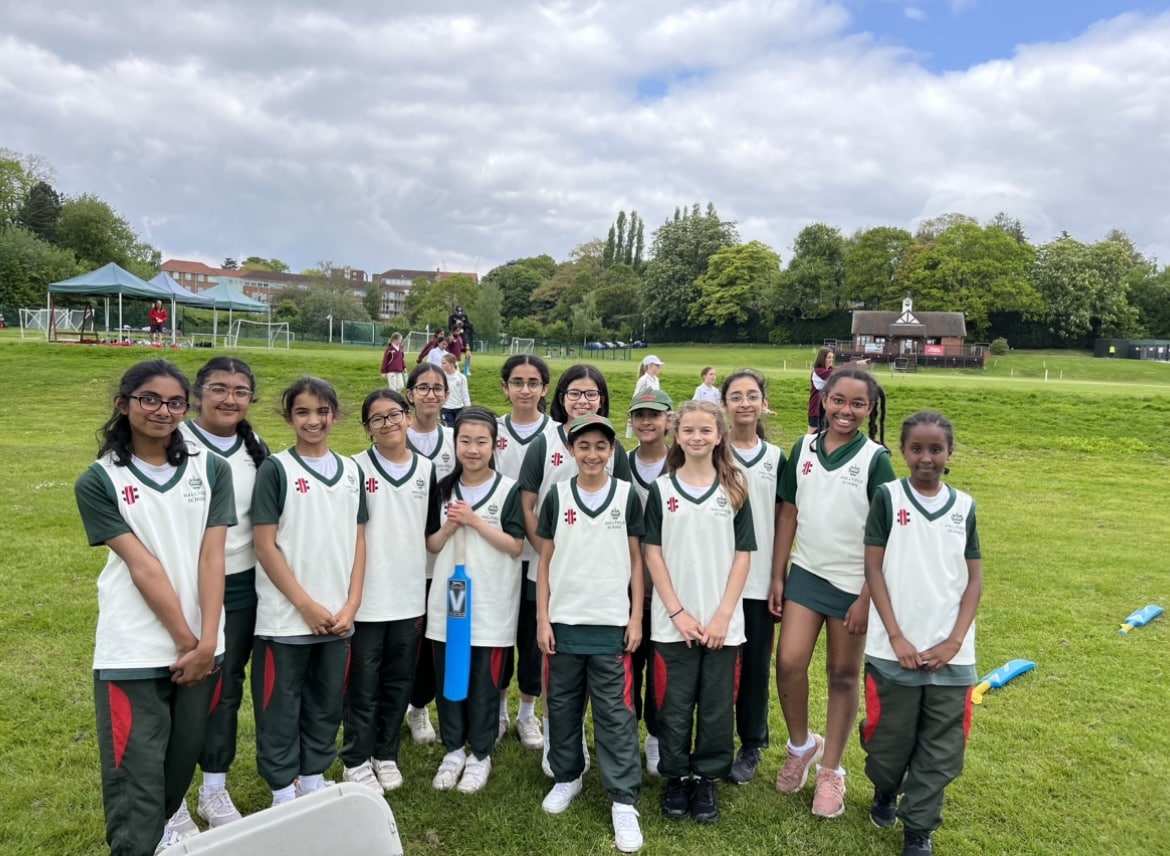 U11 Girls Cricket Tournament
We had 2 teams of U11 girls enter into the cricket tournament on Wednesday. Both teams won one match and lost 2 matches, making them very even! There was great play from all the girls. The girls worked together in the field to run the opposition out, there were catches made and wickets bowled out. The girls really showed their skills when it came to batting with some big hits made. We scored lots of singles by making good decisions, however some were a little too risky and caused us to be run out! Some of the girls made the boundary too, adding multiple 4s and 6s to our totals. Sophie received player of the tournament for Hallfield A for her fast, accurate bowling and multiple 6s scored, and Arissa received player of the tournament for Hallfield B for her all-round skills being a great asset to the team. Well done girls!
U8 vs Solihull
The U8s had their first cricket experience on Thursday this week. All the girls represented the school and both teams took part in 3 mini games of continuous cricket. There was some excellent batting from the girls, with all of them making hits and runs from the bowl. When fielding, we got much better at working as a team, spreading out, and throwing directly to the bowler. It was a fun and enjoyable learning experience for all, well done girls!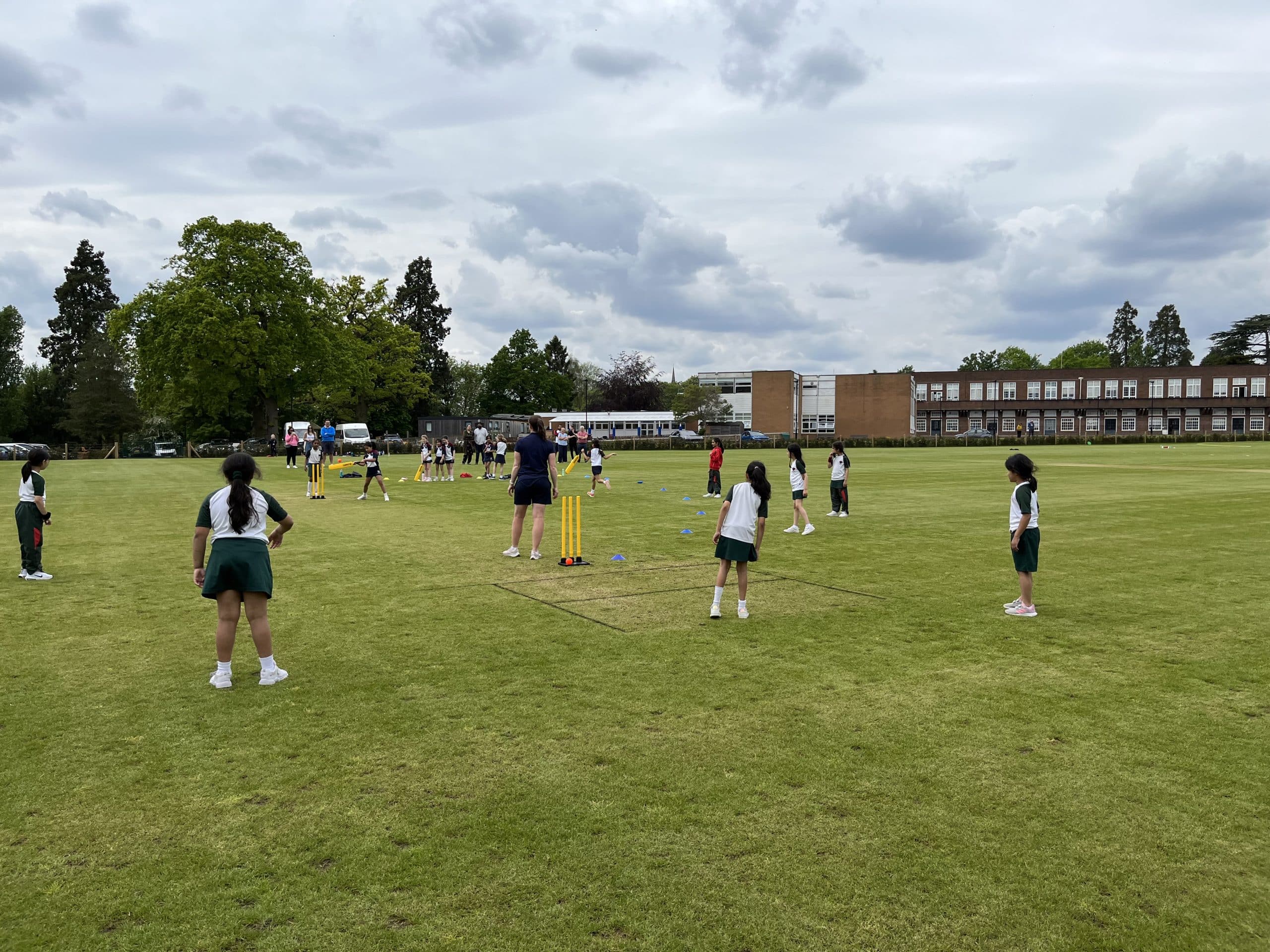 Hallfield U8 6-a-side Cricket Tournament
On Thursday it was the turn of the U8 team to play in the Hallfield 6-a-side cricket tournament. Again, 8 schools battled it out – Warwick, Wolverhampton Grammar, West House, Solihull, Crackley Hall, King Henry VIII, The Crescent and Hallfield. In our first game, we played King Henrys and got off to a great start with Saif (Year 2) hitting two sixes and a four. George, Ehren and Giaan all continued in the same manner, and we reached 87 with only the loss of 2 wickets. King Henrys struggled to hit the ball to the boundary due to some tight bowling by everyone and we finished up winning by 43 runs. King Henrys 59, Hallfield 102.
In the second game against Warwick, we bowled first and got off to a great start taking 4 wickets in the first 2 overs. The rest of the bowling was accurate with only a few extras and at the end of the Warwick innings they ended up with 60 runs and we had 30. Our batsmen played very sensibly as nobody was out and we hit plenty of boundaries to win by 62 runs – 60 to Warwick, 122 to Hallfield.
This put us into the final against the other unbeaten team, Solihull. Solihull were first to bat but struggled to hit the ball hard due to some excellent bowling. This continued until the 7th over when their big hitter came in and hit a few sixes to bolster their total to 51 runs. Having taken 3 wickets, we needed to bat sensibly and hit the bad ball to the boundary. We could not afford to lose many wickets. The first 2 pairs batted well, only losing one wicket and bringing the scores to almost level. All the final pair had to do was not get out and collect a few runs. Kyran, however, wanted to finish it in style and proceeded to hit some big shots, including 3 sixes! Hallfield won by 35 runs – Solihull 56, Hallfield 91.
Everyone in the squad played their part and should all be proud of their performances. Well done to Saif, Roshan (both Yr 2), Ishaan, George, Giaan, Ehren, Kyran and Adam B.
A big thank you to Mr Dewhirst who again umpired and coached the boys to victory!