Award-winning author celebrates opening of new Foundation building with pupils
On Monday 13th June 2022, award-winning children's author and illustrator, Hannah Shaw, came to Hallfield School to open our brand-new Foundation Building for pre-school children aged three to four. As part of her visit, she ran a series of workshops based on her books Unipiggle and The Disgusting Sandwich, with children from Foundation through to Year 3.
Category
#Special Feature
The day commenced with Hannah leading a workshop assembly with Years 1, 2 and 3 on her award-winning book, Unipiggle.  It was wonderful to see the children listening carefully and giggling at the story as Hannah read extracts from her book. Vithikarani and Lucas were crowned Queen Bee and King Barry to hand out orders to the kingdom and play the ukulele. The children especially enjoyed joining in with some tongue-twisting riddles to make magic and turn a pencil into chocolate!
"Oink oink, muddy sock, turn this pencil into choc!"
As part of the assembly, the children were given a short masterclass in illustration and shown how to draw the protagonist character from Unipiggle. The children did a fabulous job and delighted in seeing the likeness of their drawings to Hannah's leading character.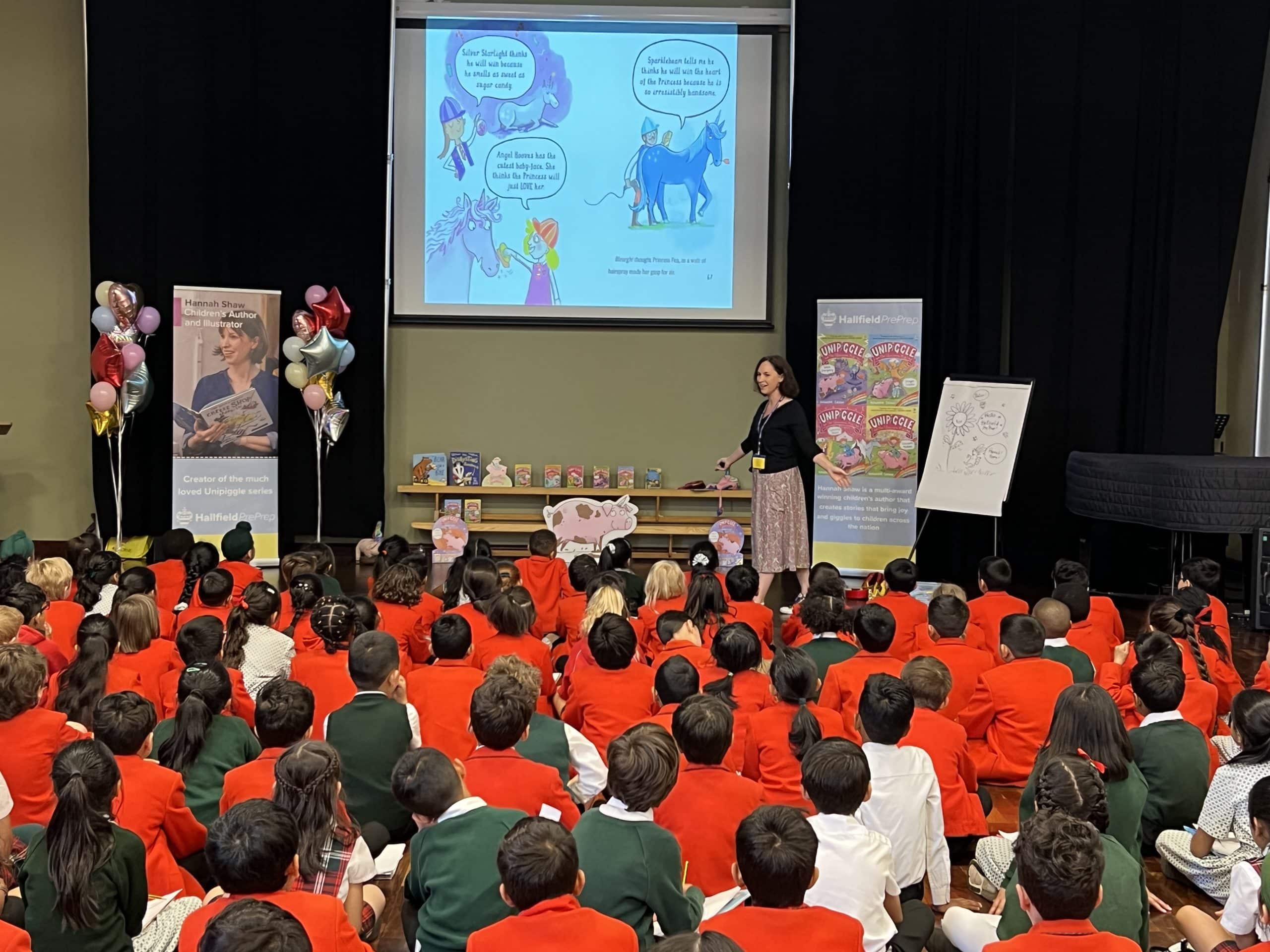 The grand opening
Following a rather energetic start to the day, some Foundation children joined Hannah to cut the all-important red ribbon, and officially open the Foundation Building! The Foundation Building is a purpose-built space for pre-schoolers aged three to four, and features three state of the art classrooms.
The bright and airy rooms feature all the latest equipment and learning tools to support children on their EYFS learning journey. Dividing walls means they can be turned into one unified space for free-flow play. The Foundation Building also features a brand-new kitchen, which is used for baking, washroom facilities and a vast outdoor space that can be used all year round, whatever the weather.
Disgusting sandwich anyone?
The day continued as Hannah proceeded to visit each of the three new Foundation classrooms where she read The Disgusting Sandwich, followed by the children creating their very own disgusting sandwiches. The children had great fun stuffing bread with leaves, sticks and playdough bugs!
Later in the day, Reception children created their very own park using a giant sheet of green paper, cutting out animals, drawing their own characters and creating speech bubbles to bring the scene to life. The children loved collaborating with one another and getting creative in dreaming up a park together.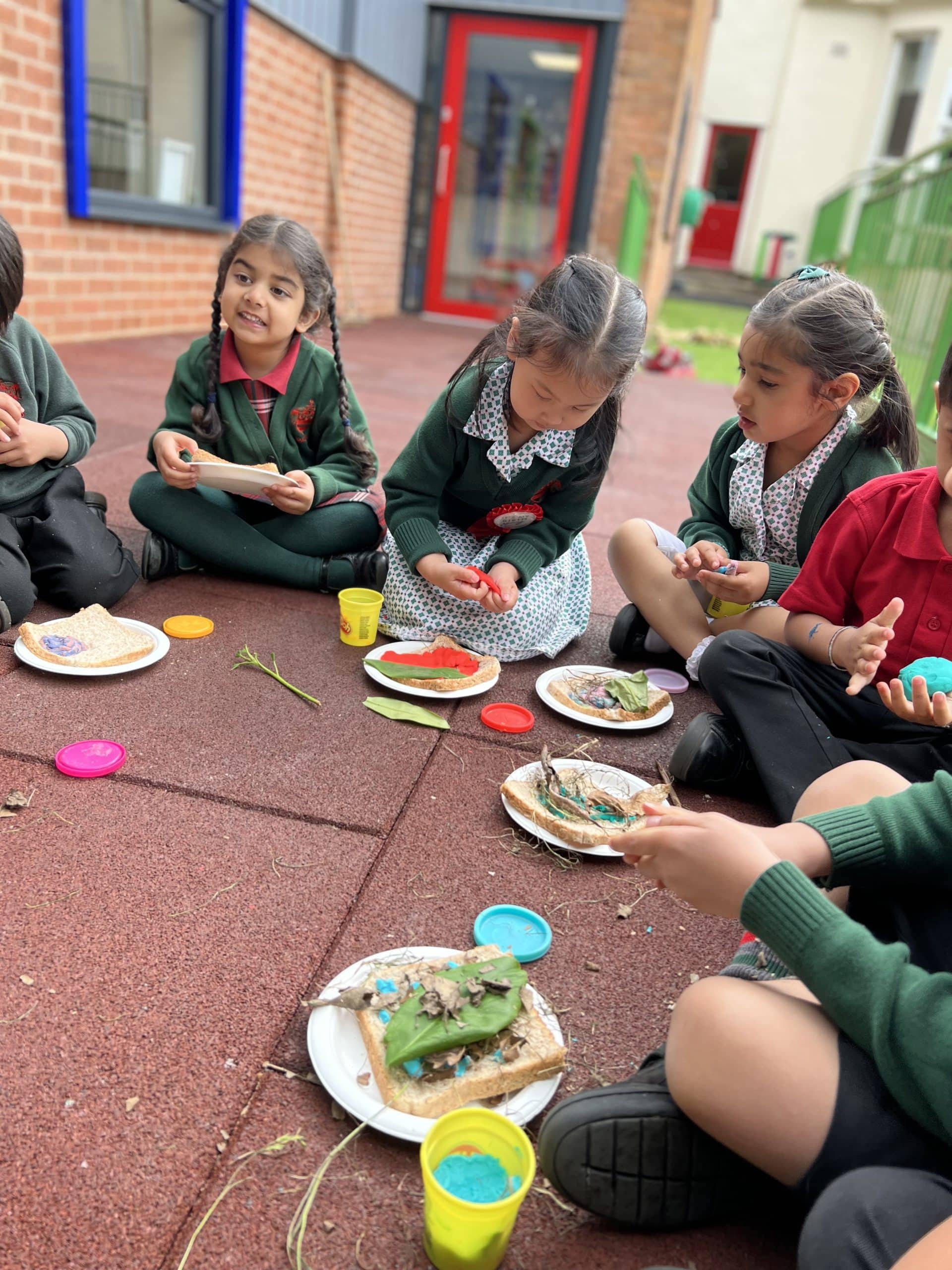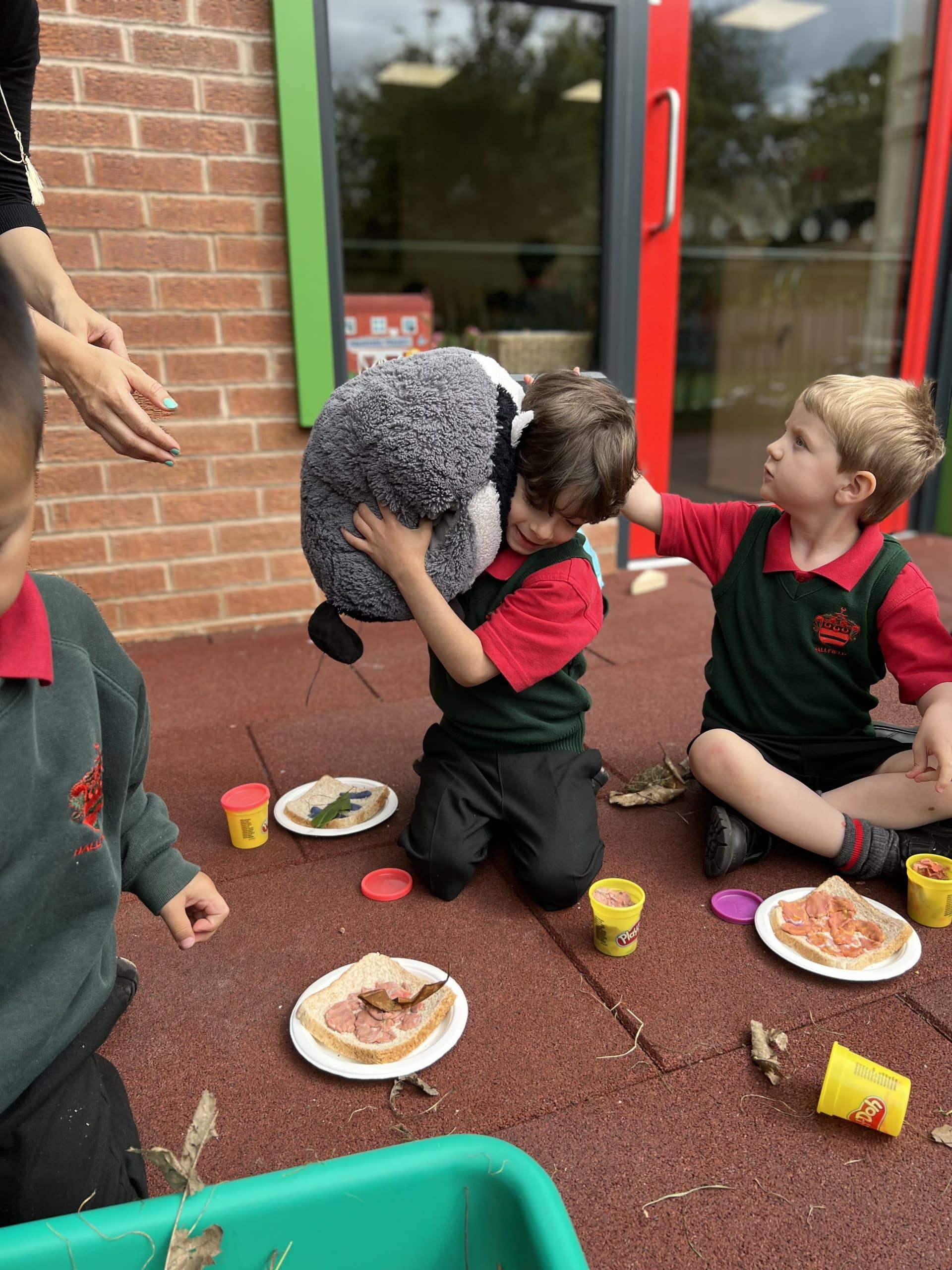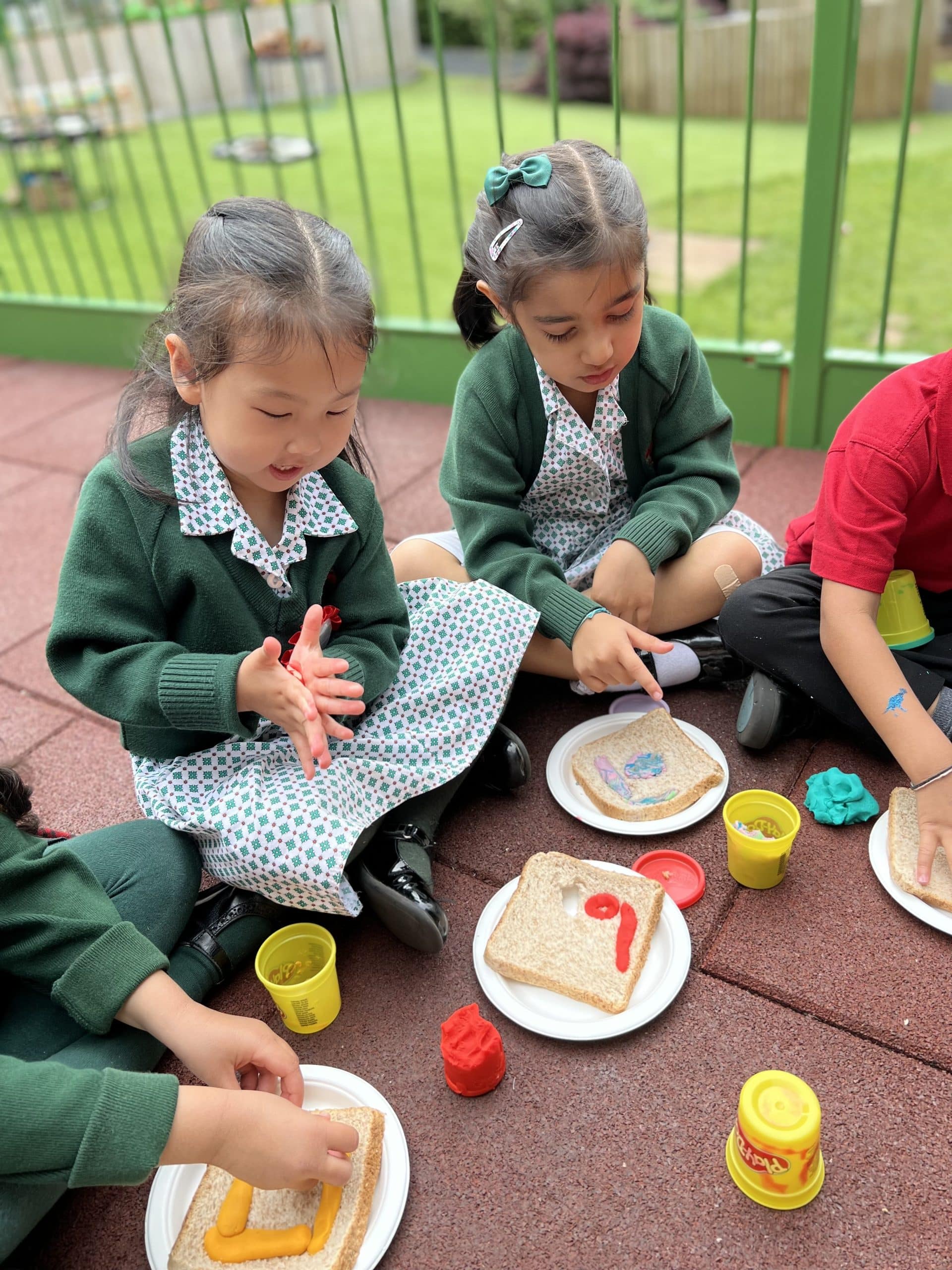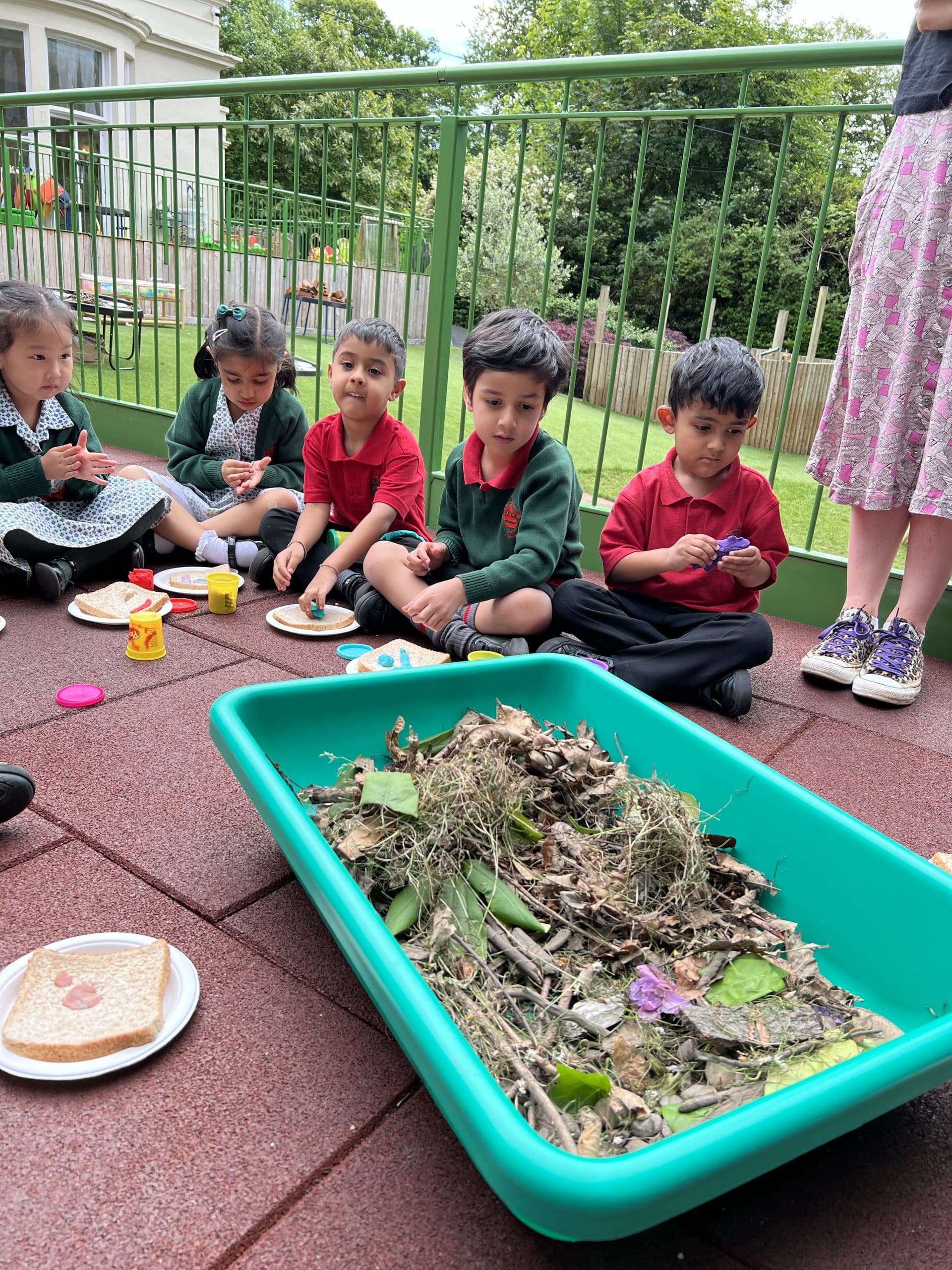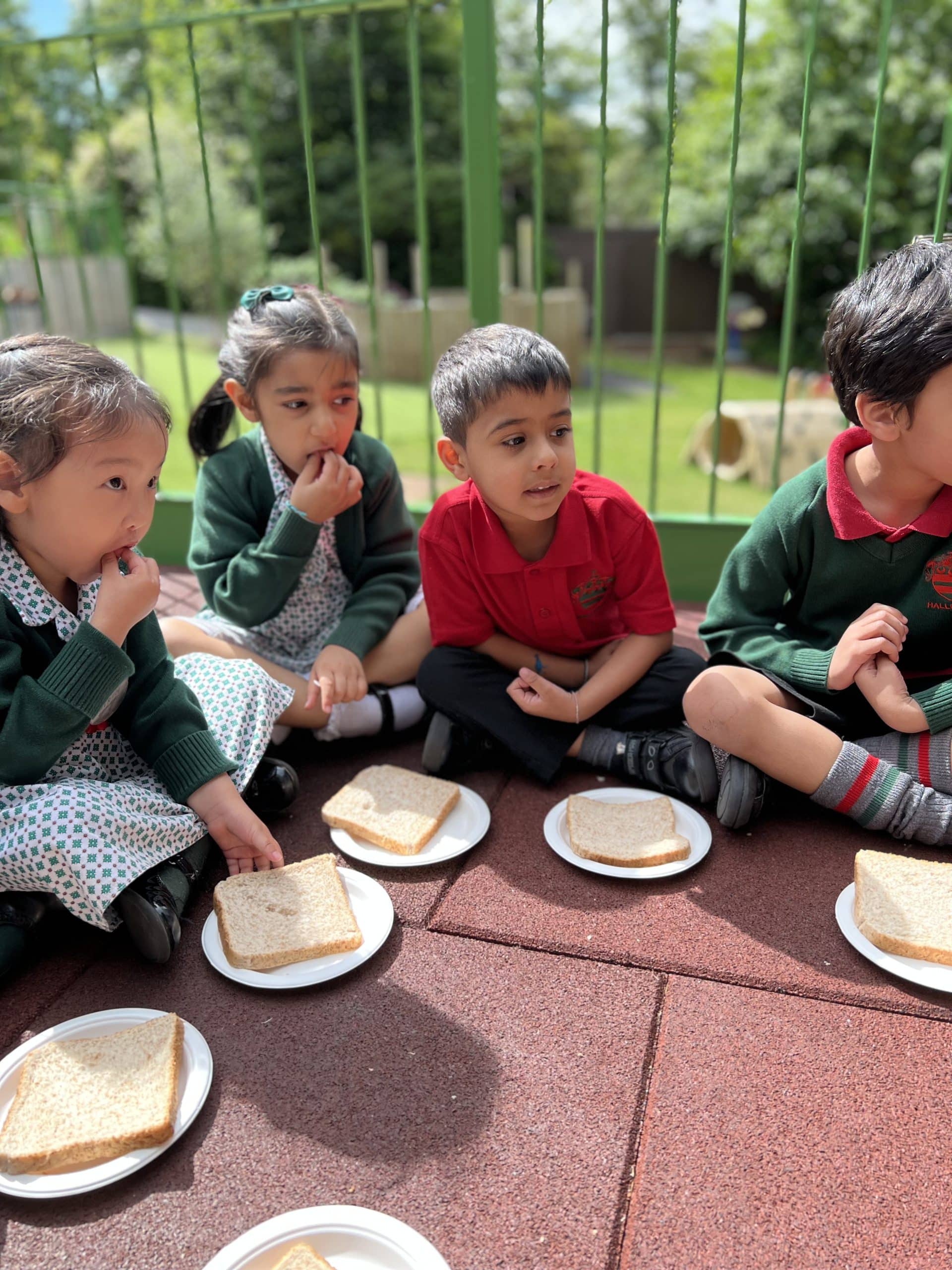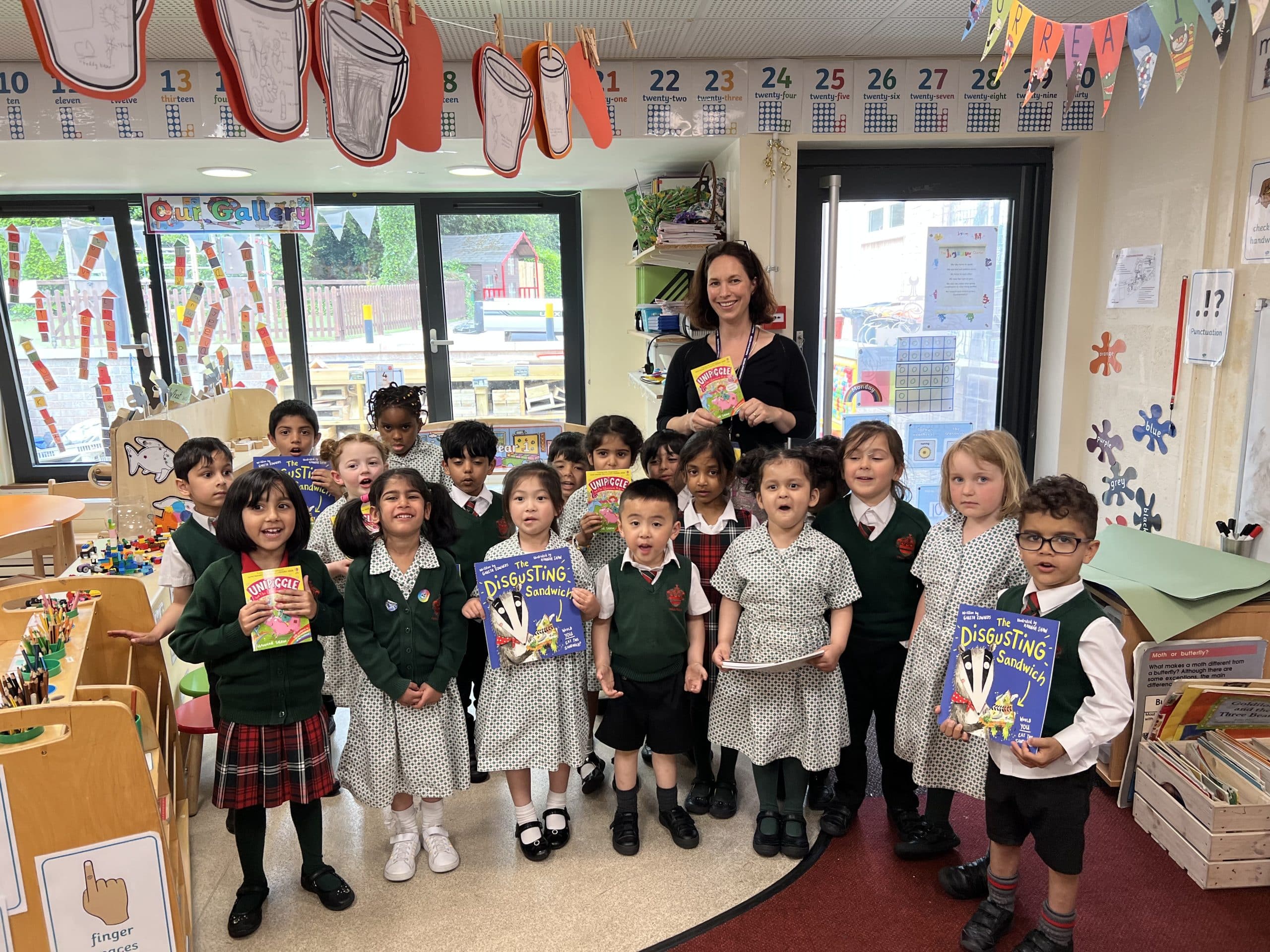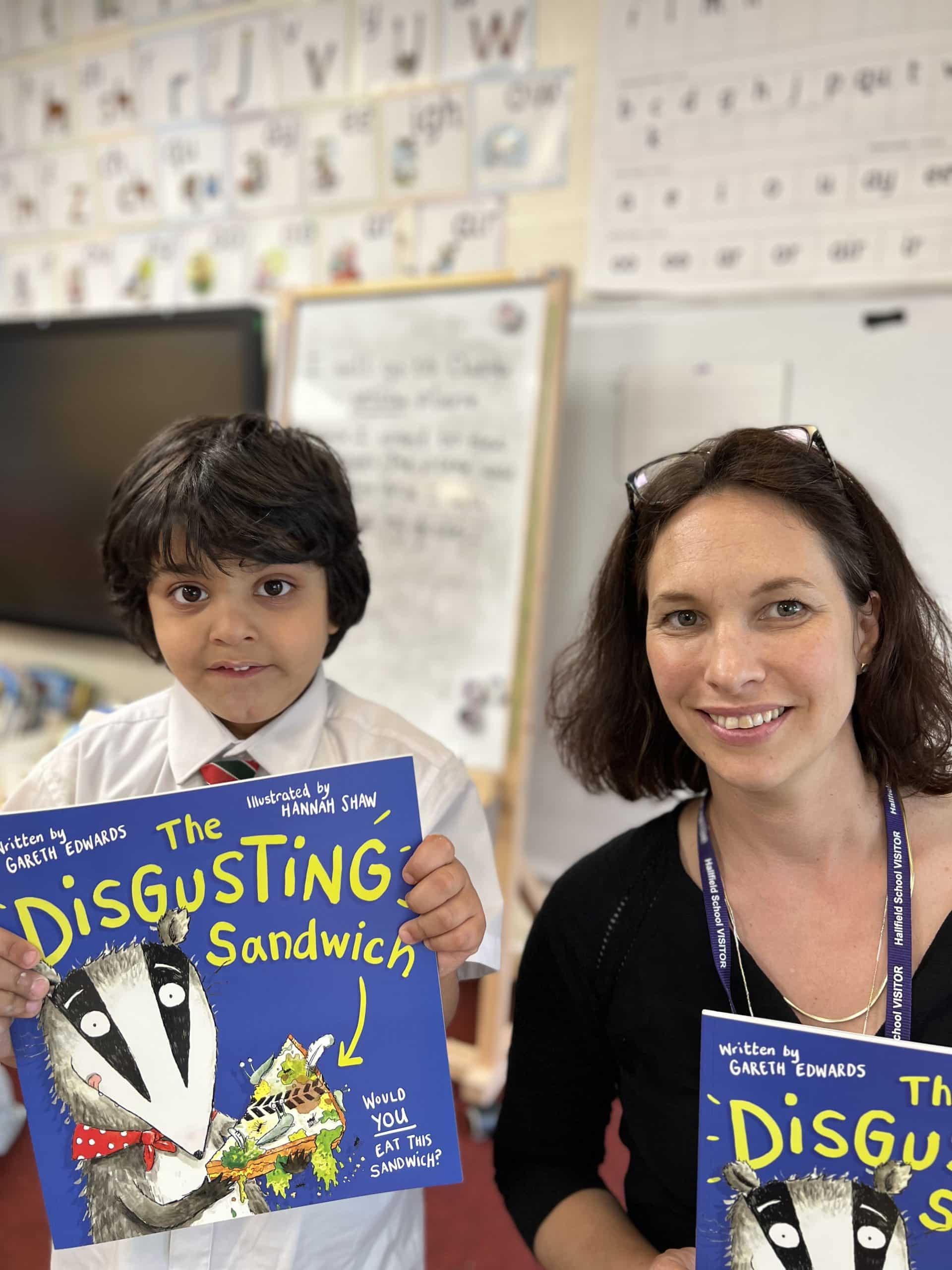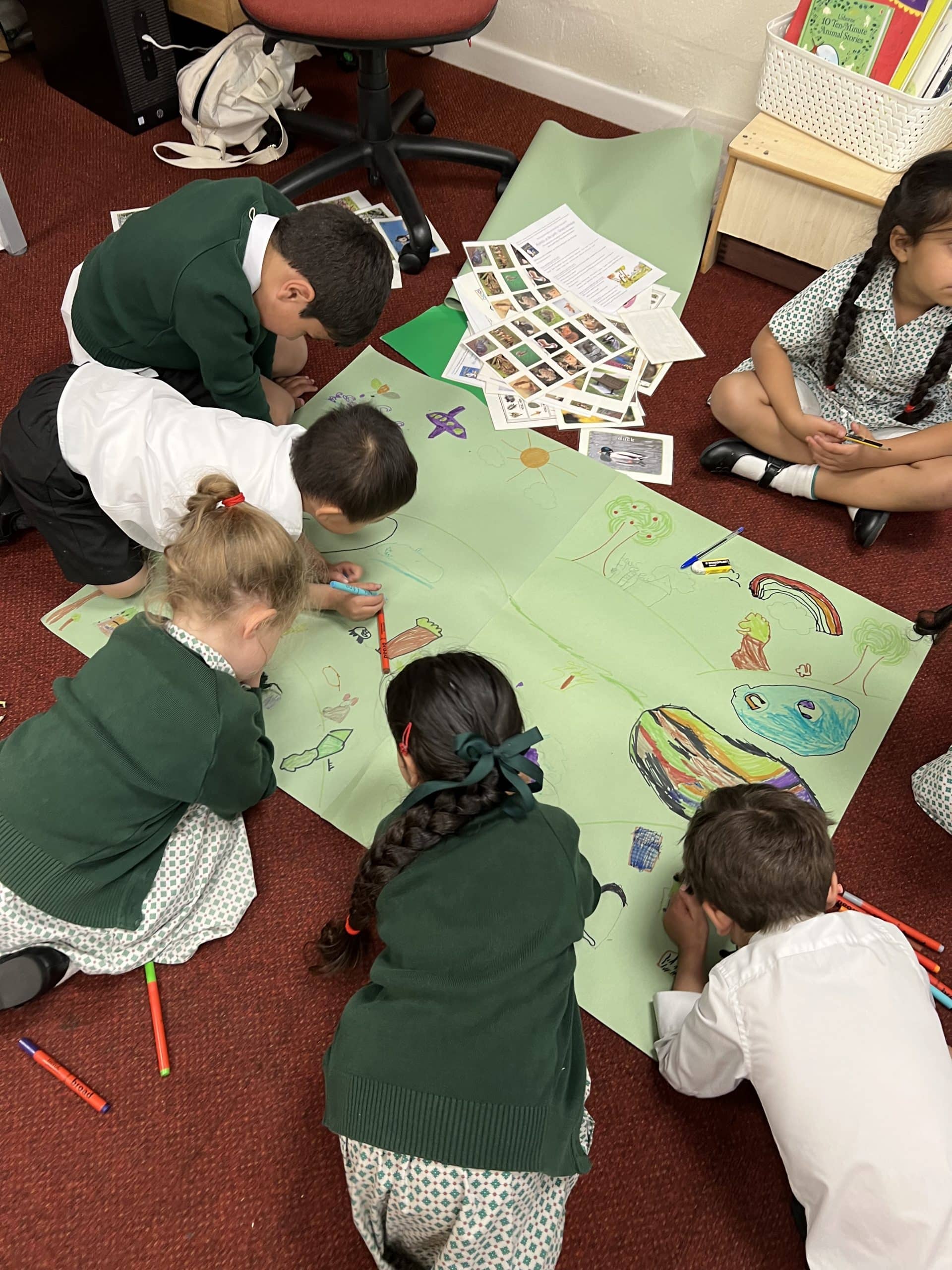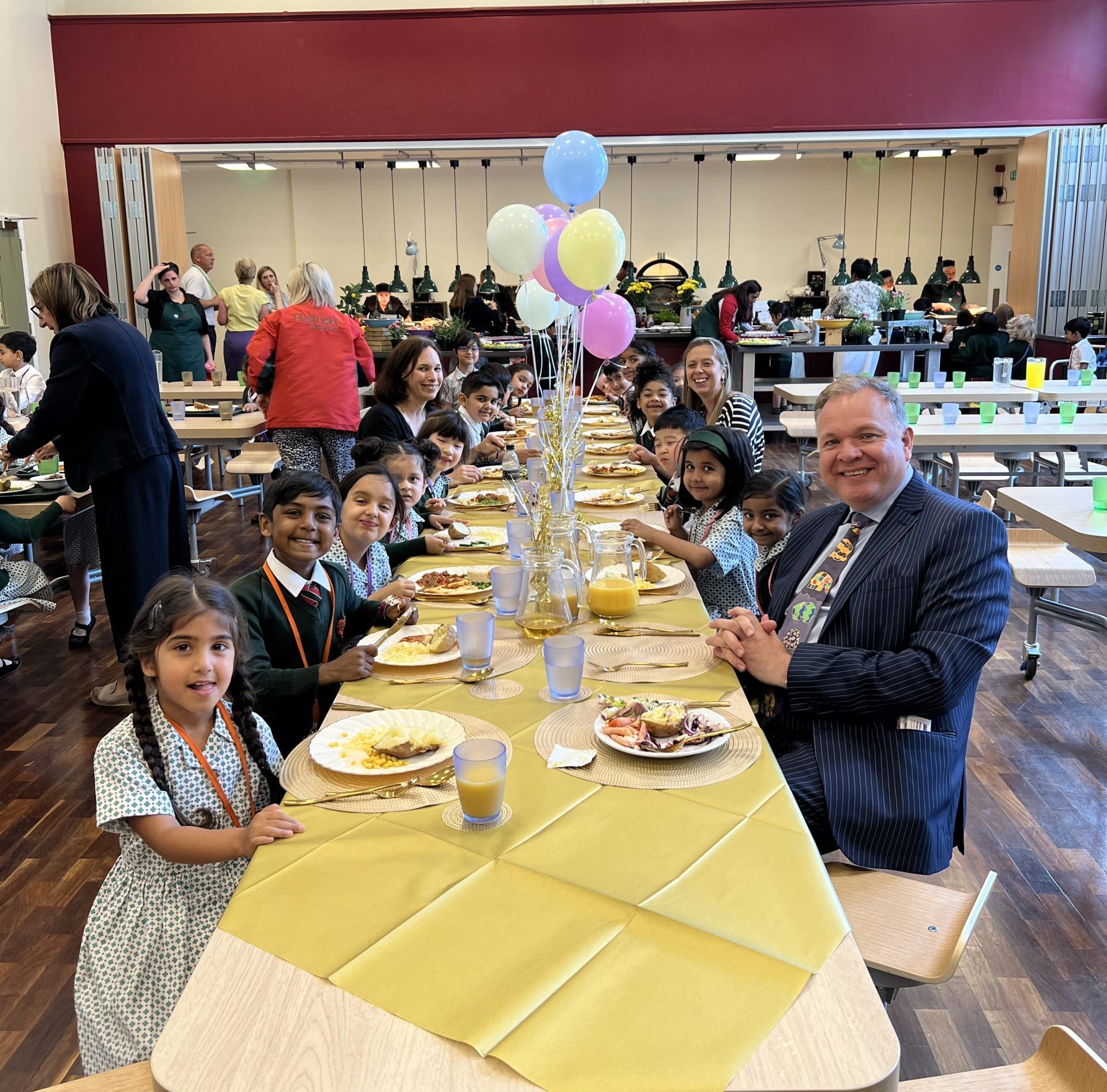 A VIP lunch
Golden Ticket winners that week were in for a surprise when they not only got to enjoy a special lunch but were also joined by Hannah.
At the end of the day, a group of Hannah Shaw fans had the special opportunity to have a roundtable Q&A with her, talk about her books and life as an author and illustrator and get their copies signed. The children came prepared with lots of questions, were really engaged in conversation and conducted themselves in a very mature manner.
A huge thank you to Hannah Shaw for being part of a very memorable day at Hallfield!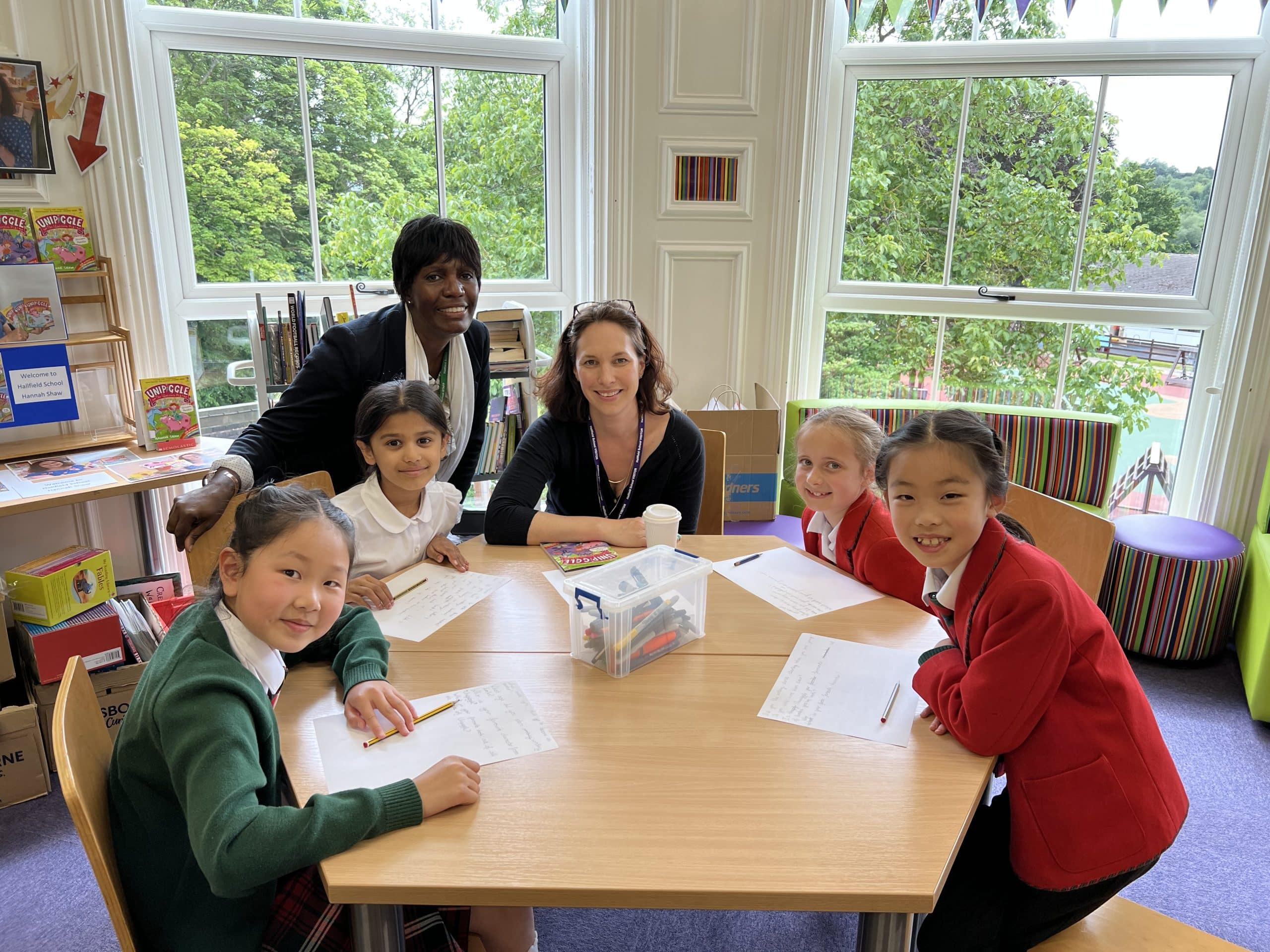 If you would like more information about our Foundation offering, please get in touch with admissions@hallfieldschool.co.uk. We are still accepting applications for September 2022.