An action packed week in Snowdonia for Hallfield Seniors
Published
14 October 2022
On Monday morning Hallfield Seniors set off on their residential trip to Snowdonia accompanied by Mr Hewer and Mr Somers. Full of excitement and anticipation for the week ahead the pupils enjoyed a cheerful coach journey through the beautiful Welsh countryside arriving at the centre just in time for lunch. After settling into their rooms the Seniors enjoyed an afternoon of climbing up Lion Rock in glorious sunshine.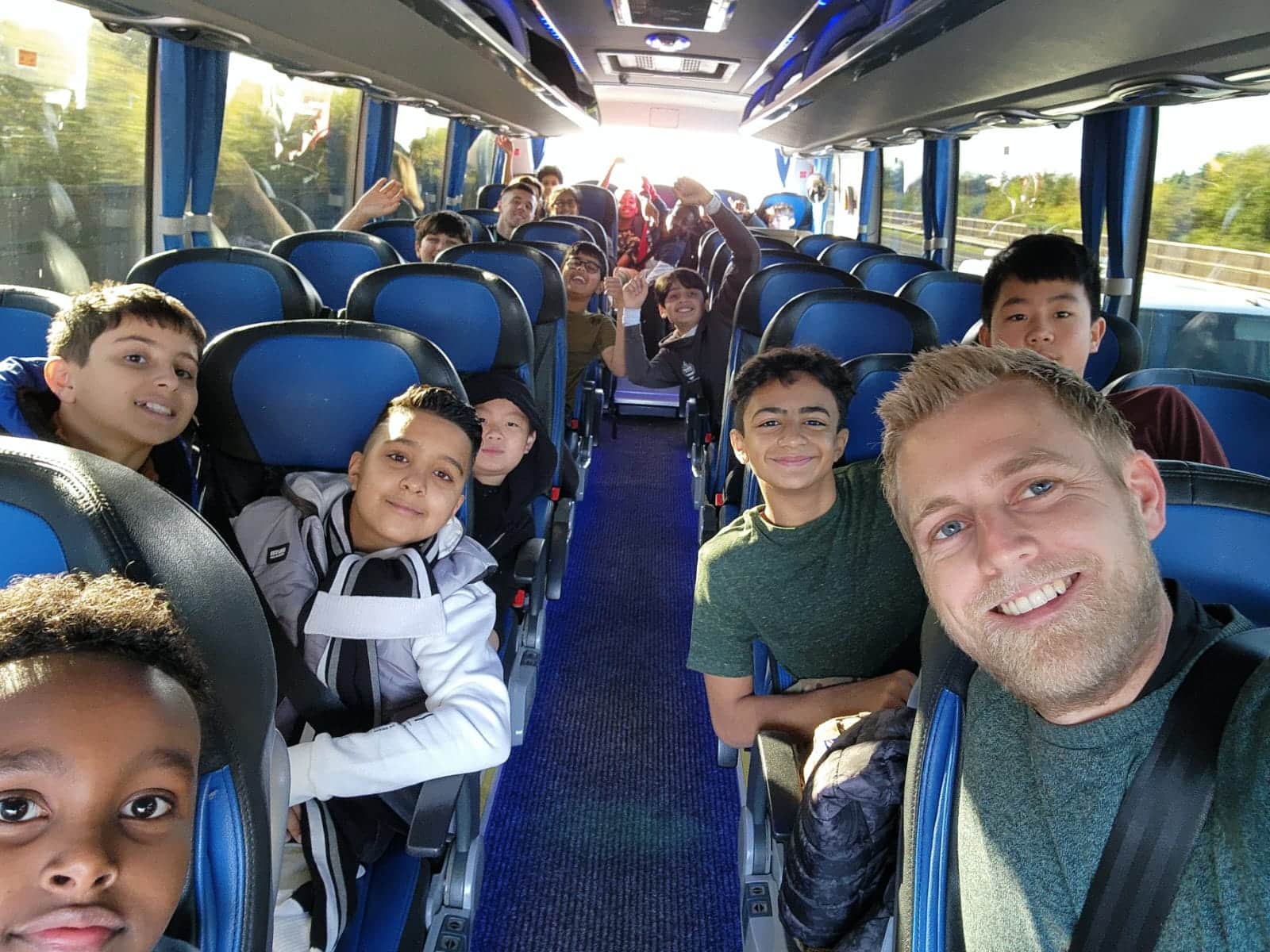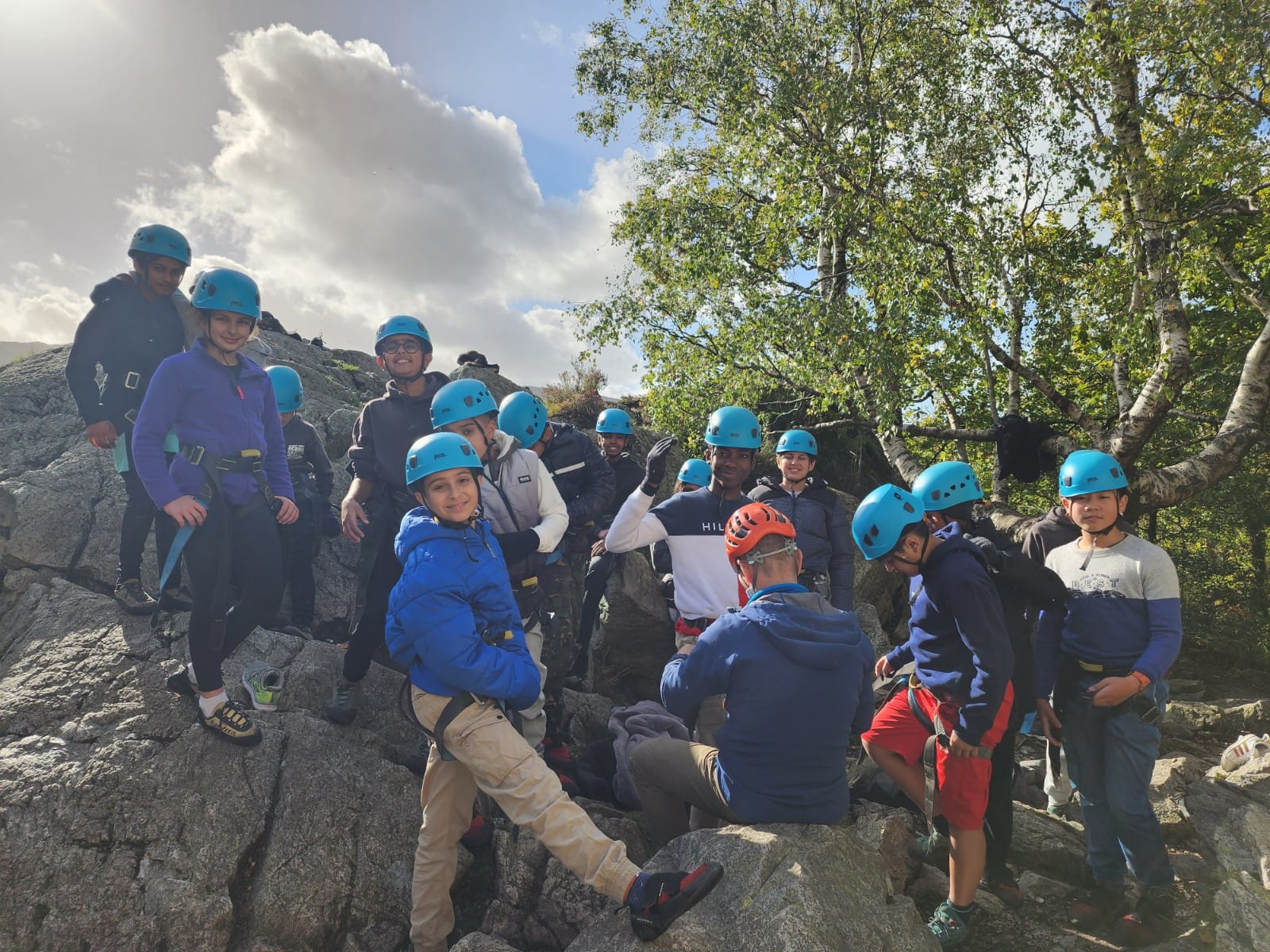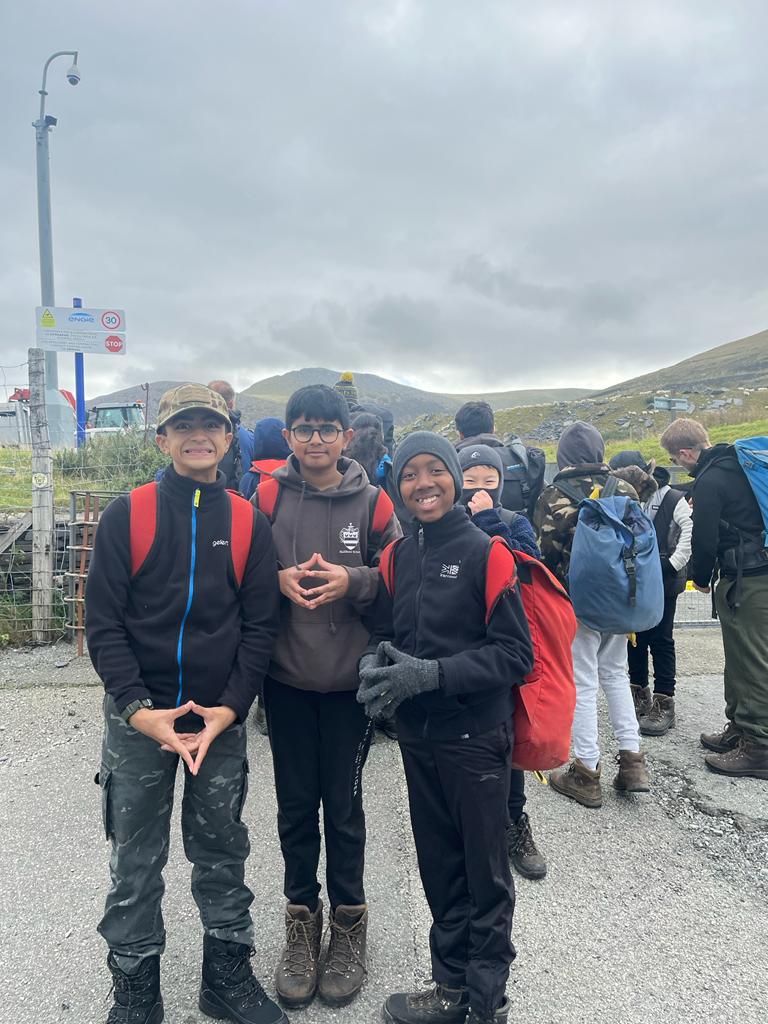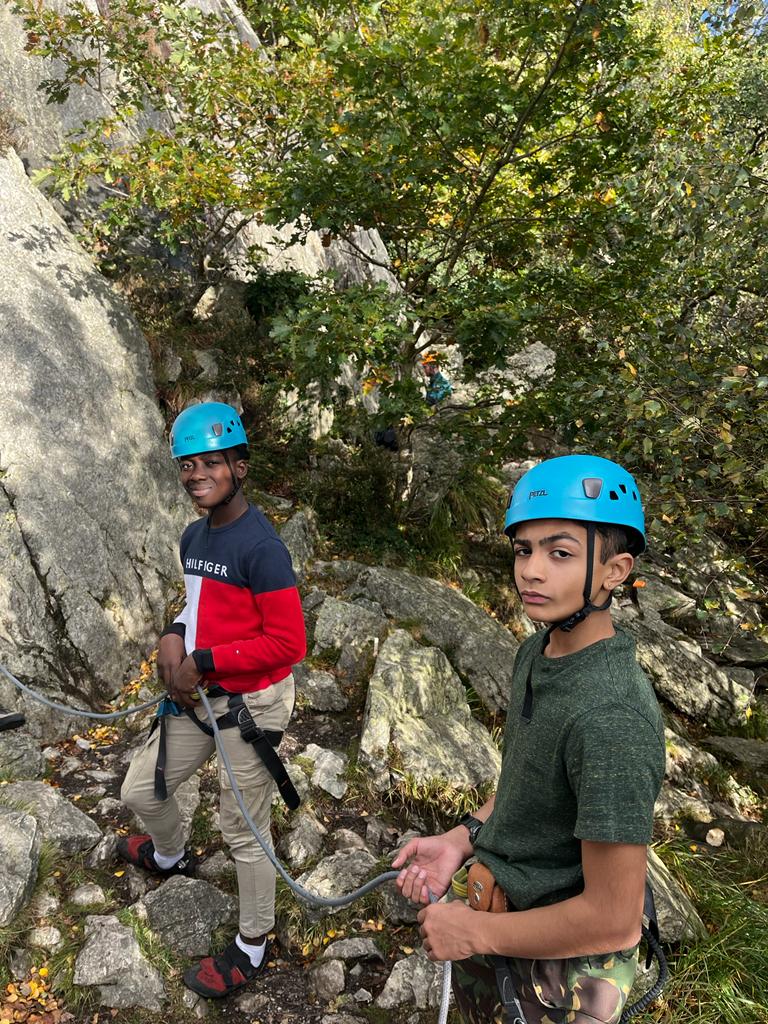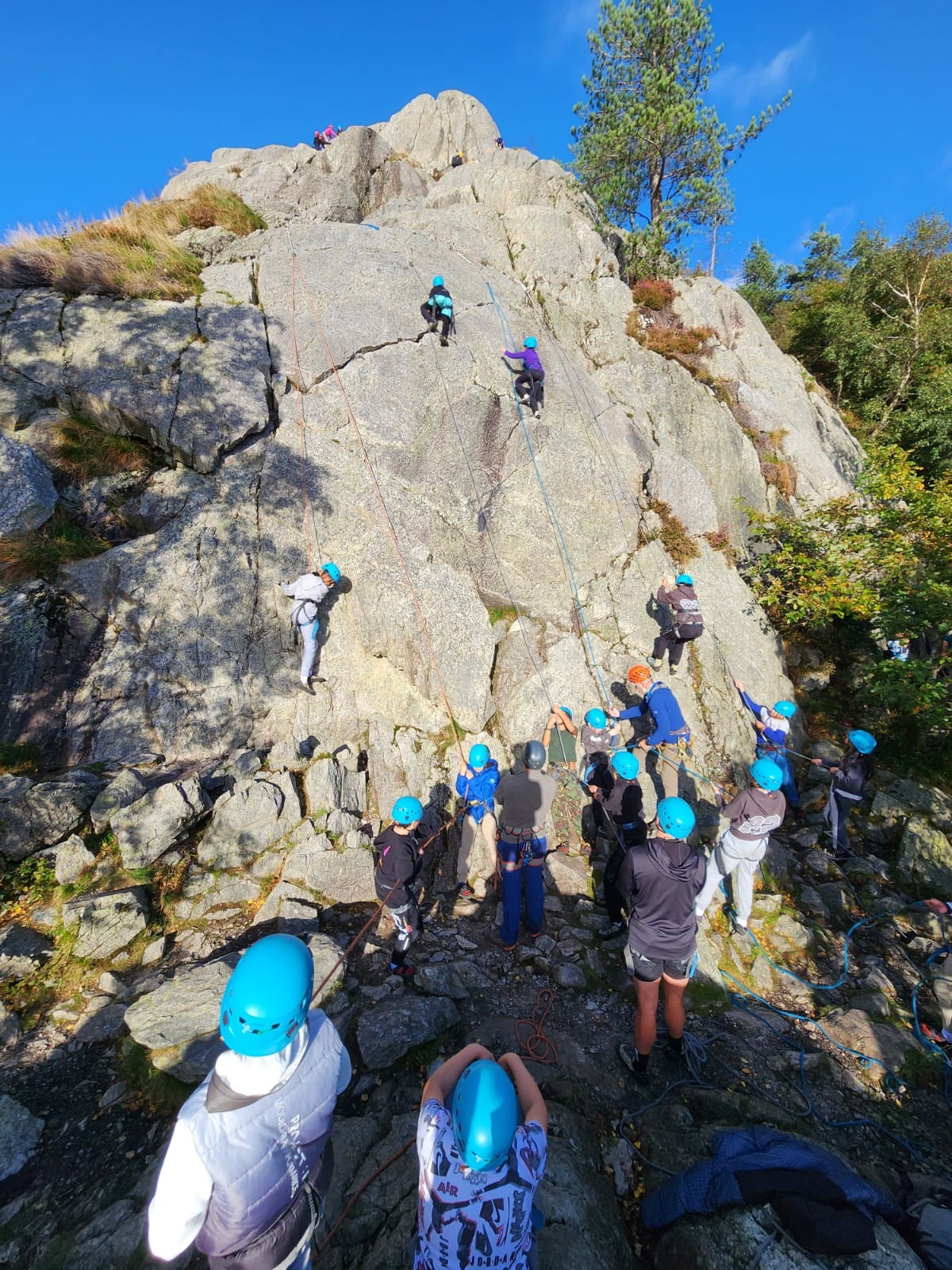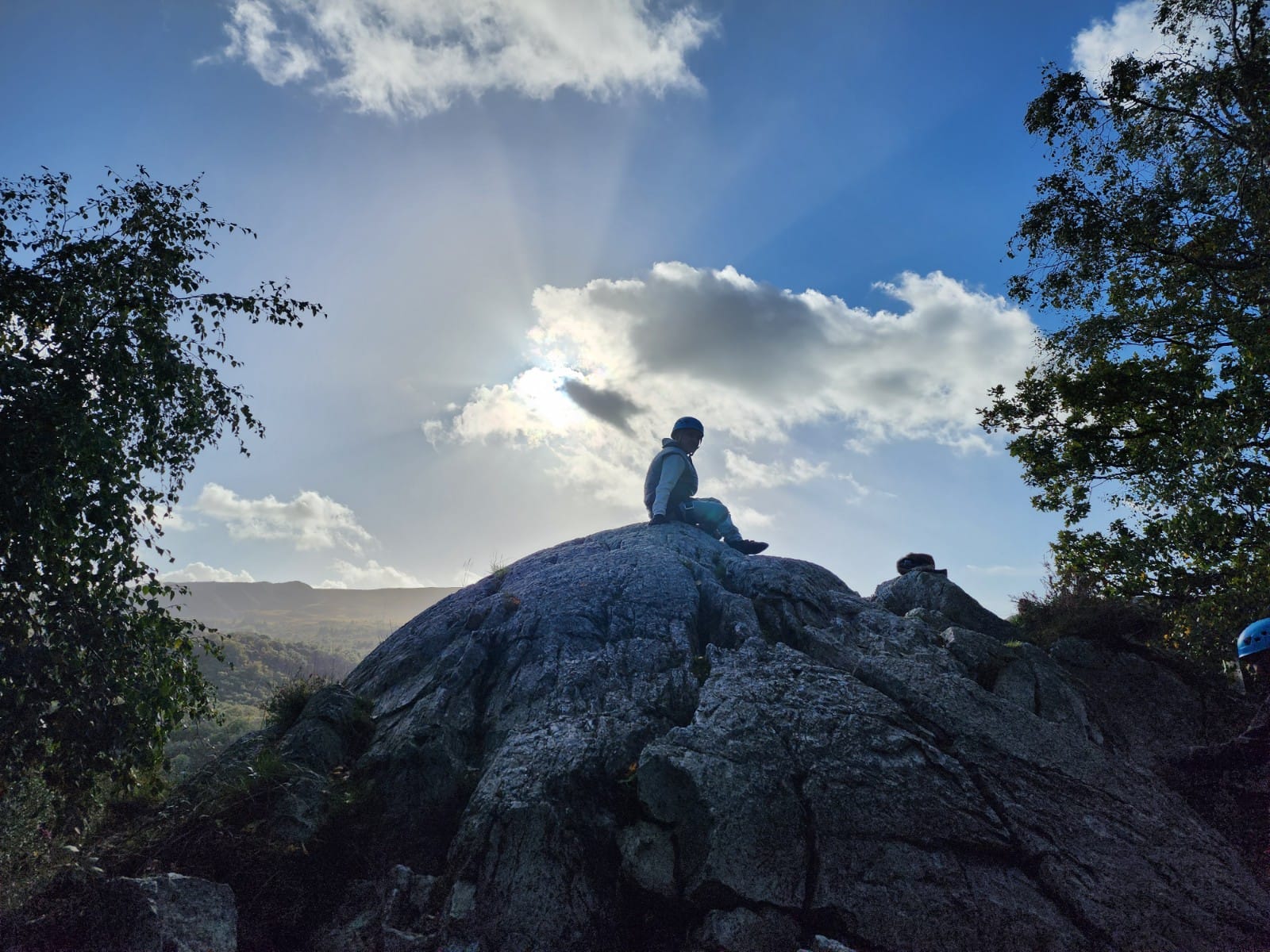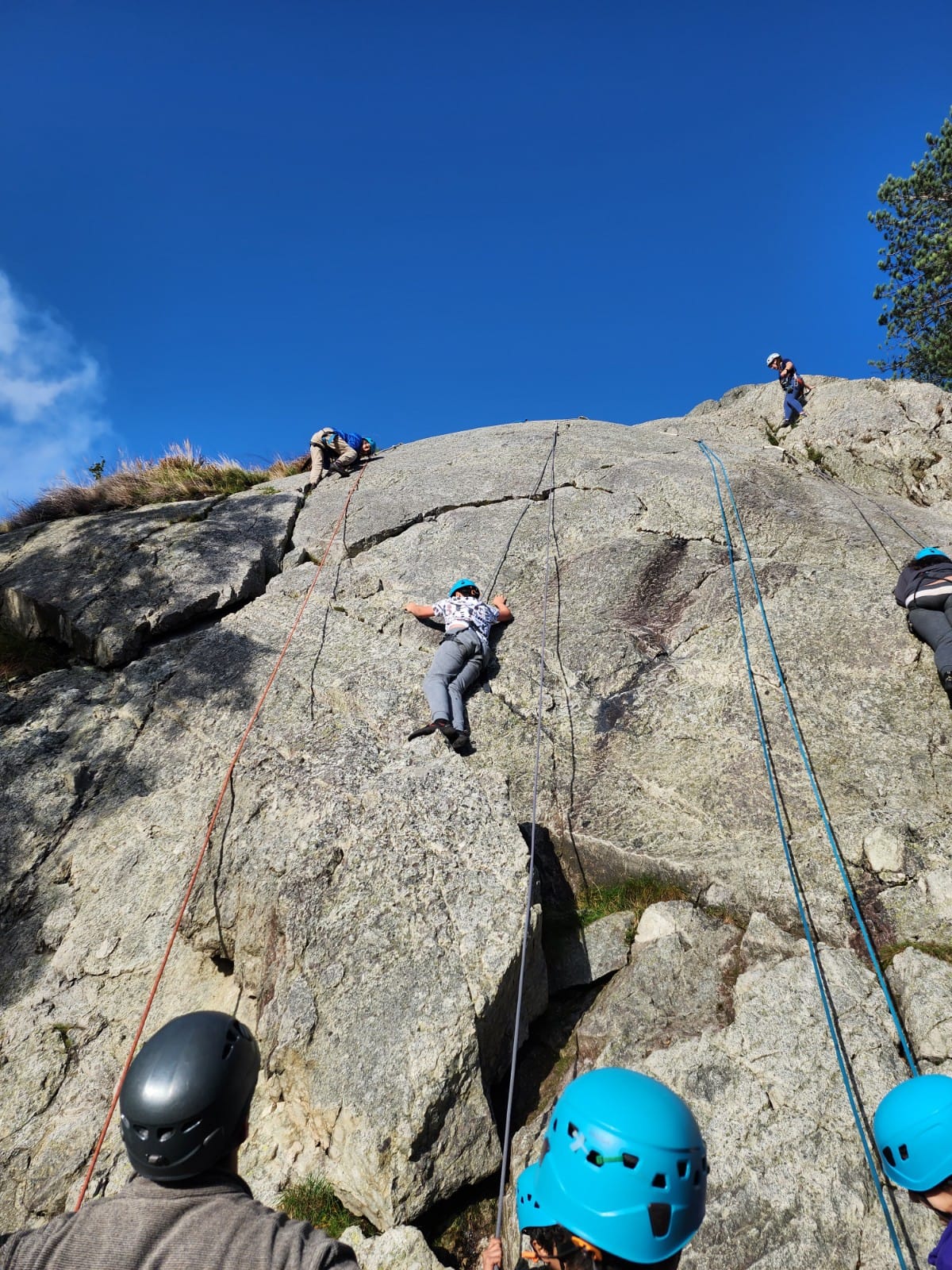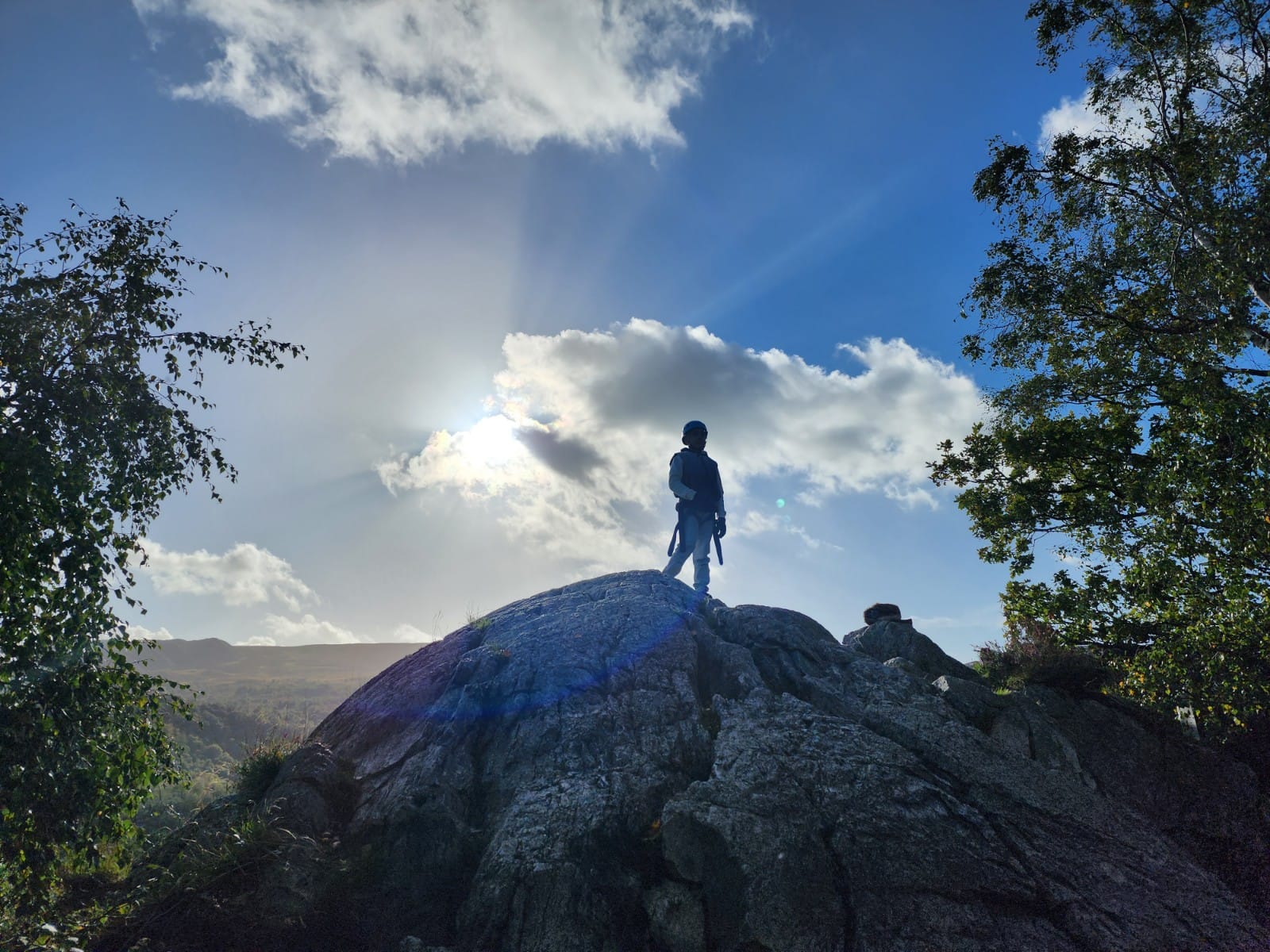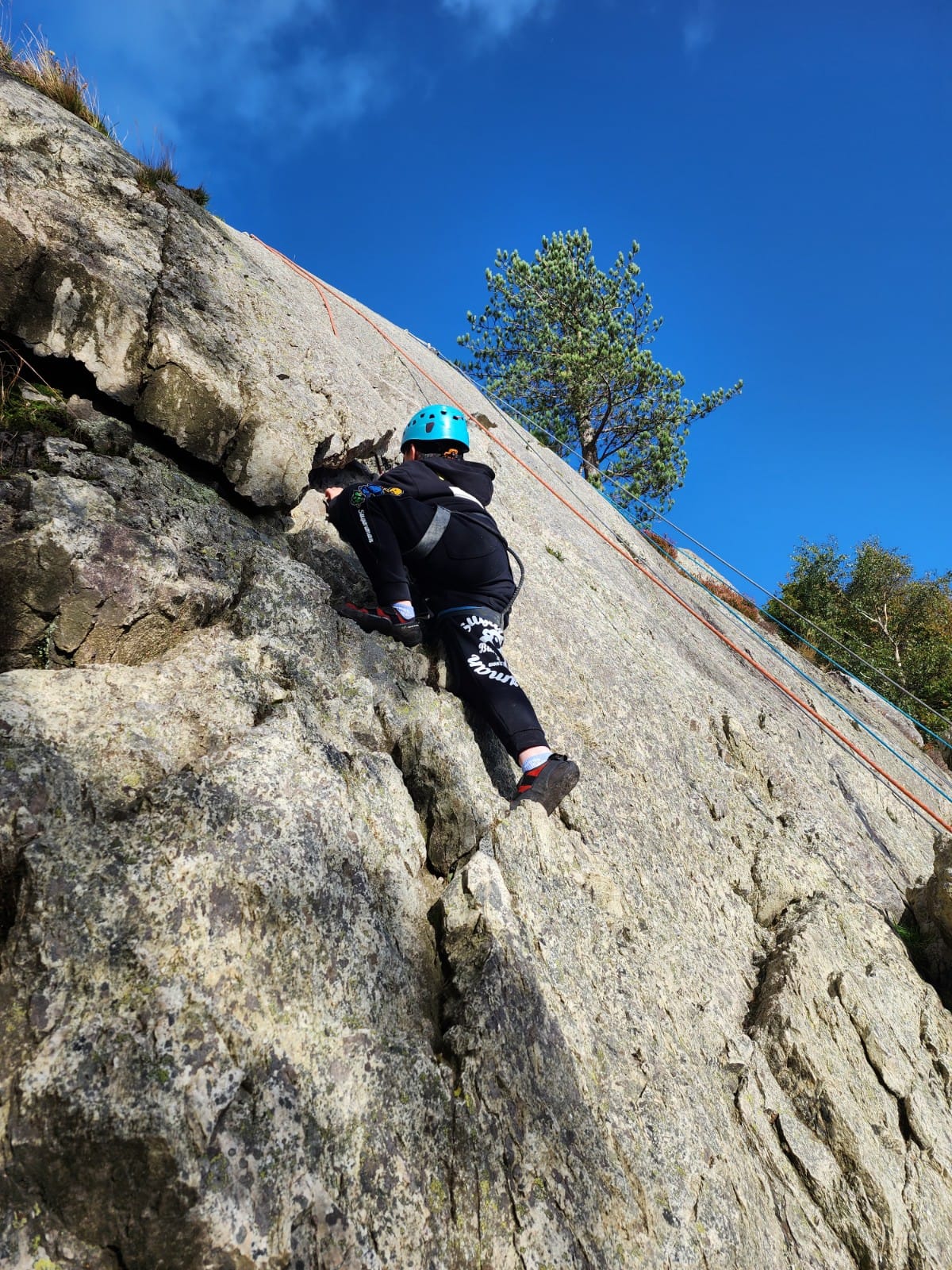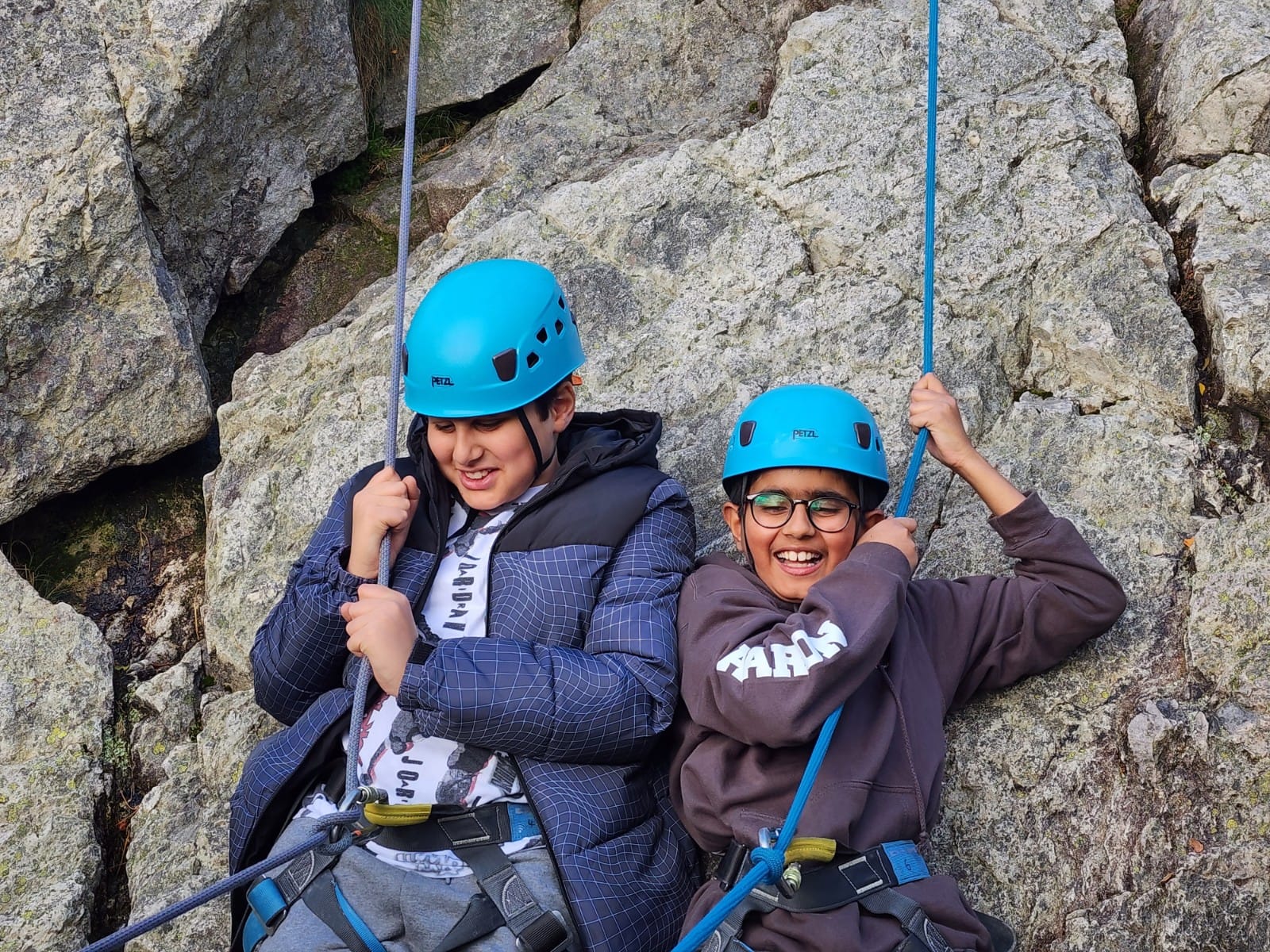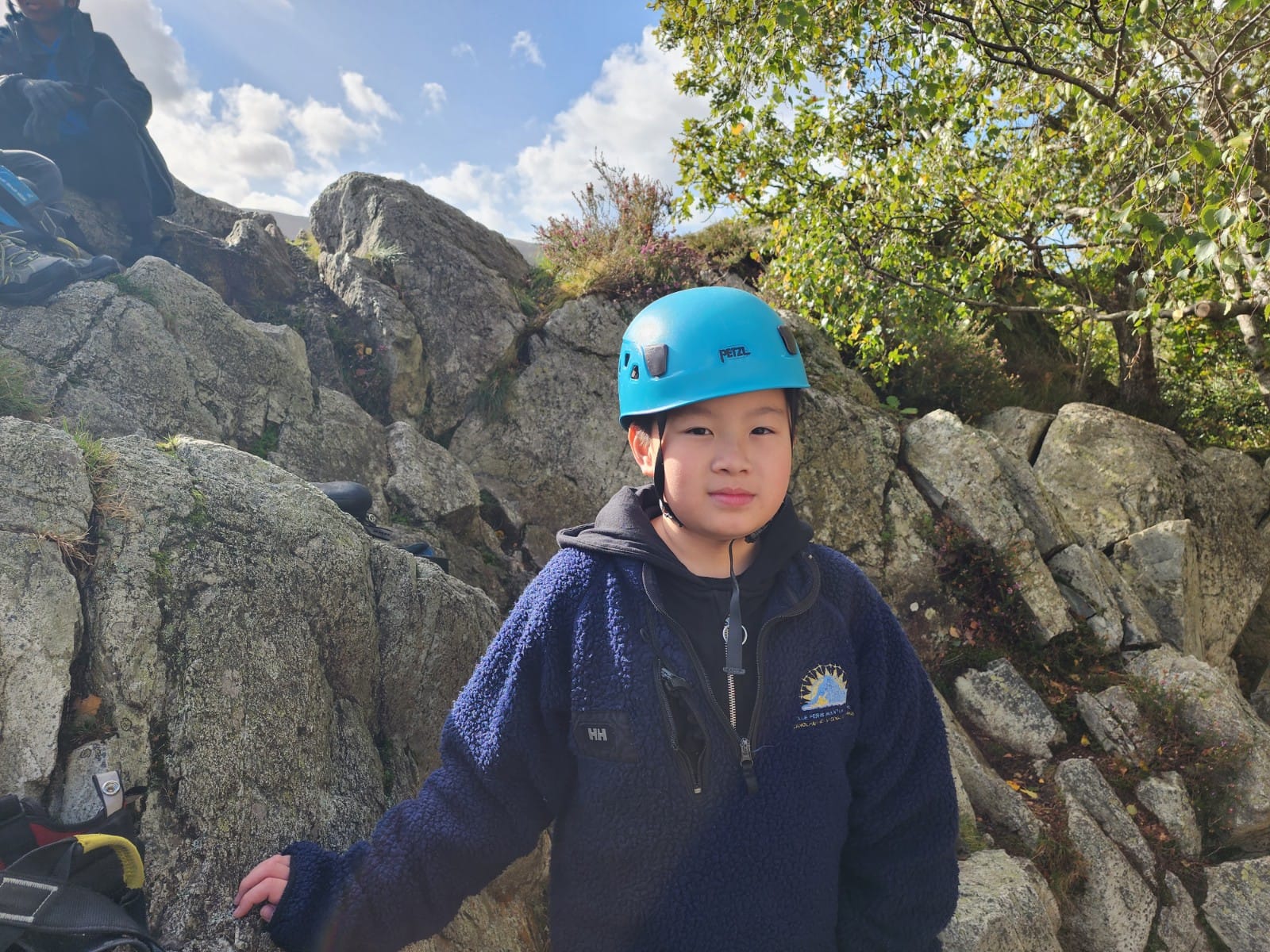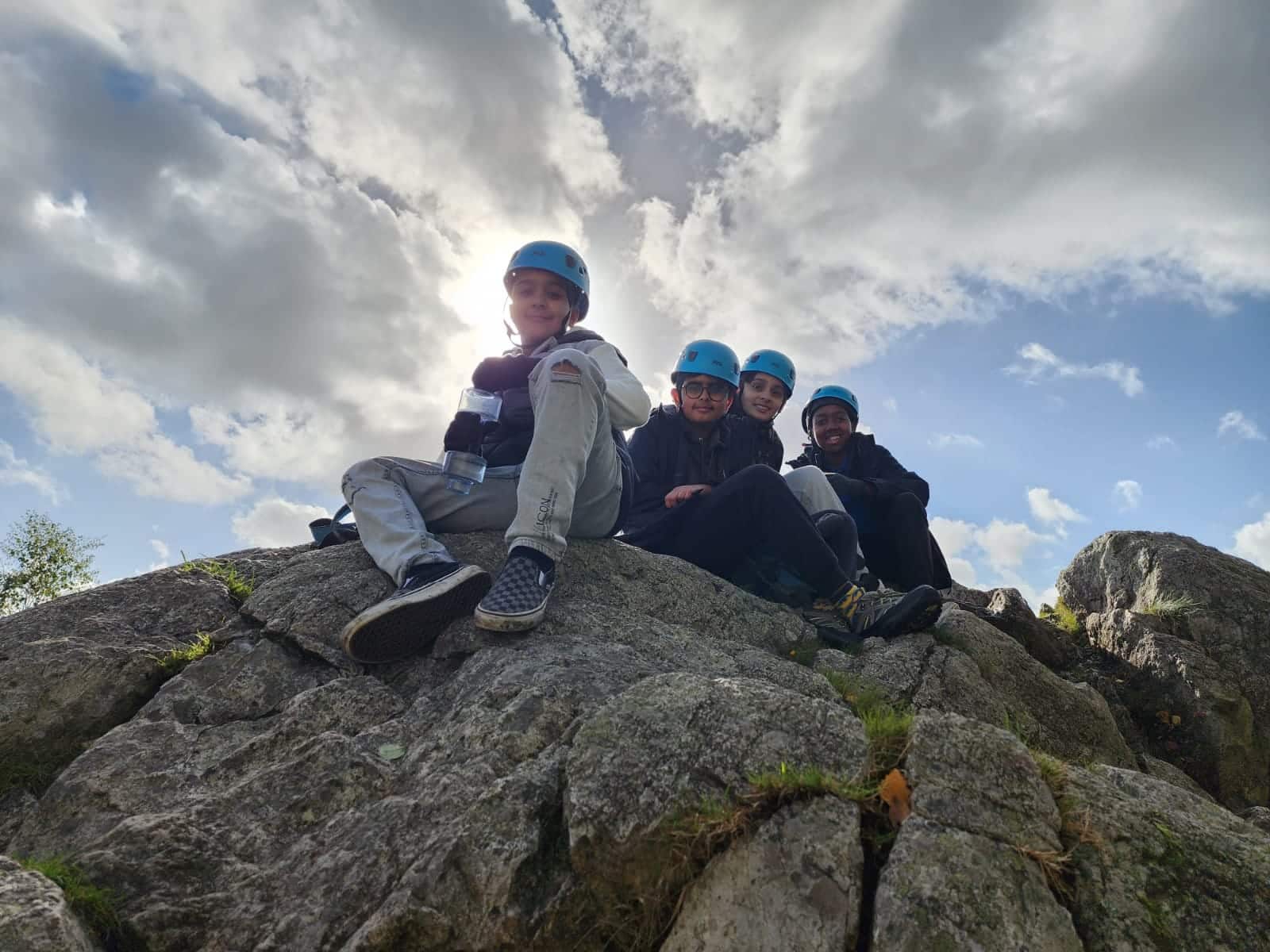 After a good first night's sleep in their dorms, the students got themselves ready this morning and made their lunches for the day. We had cereals and croissants for breakfast to give us energy for the busy day ahead. After a short trip in the minibus, we arrived at the base of Carnedd y Filliast for a day of mountain walking. The students supported each other facing the challenging task of reaching two peaks with over 5 hours of walking and reaching a summit of nearly 2200ft. There were some very tired faces towards the end but the students encouraged each other throughout to reach the end.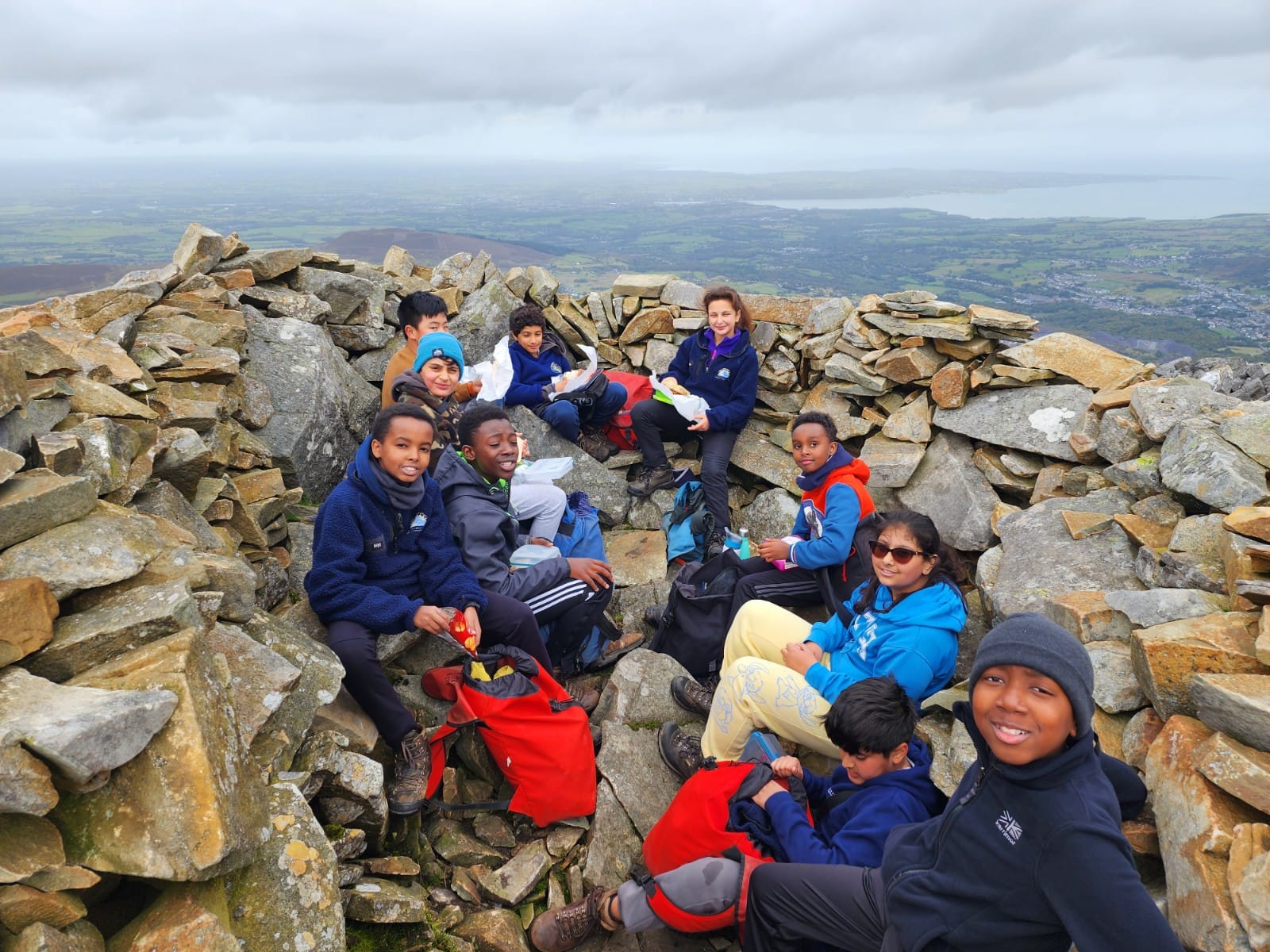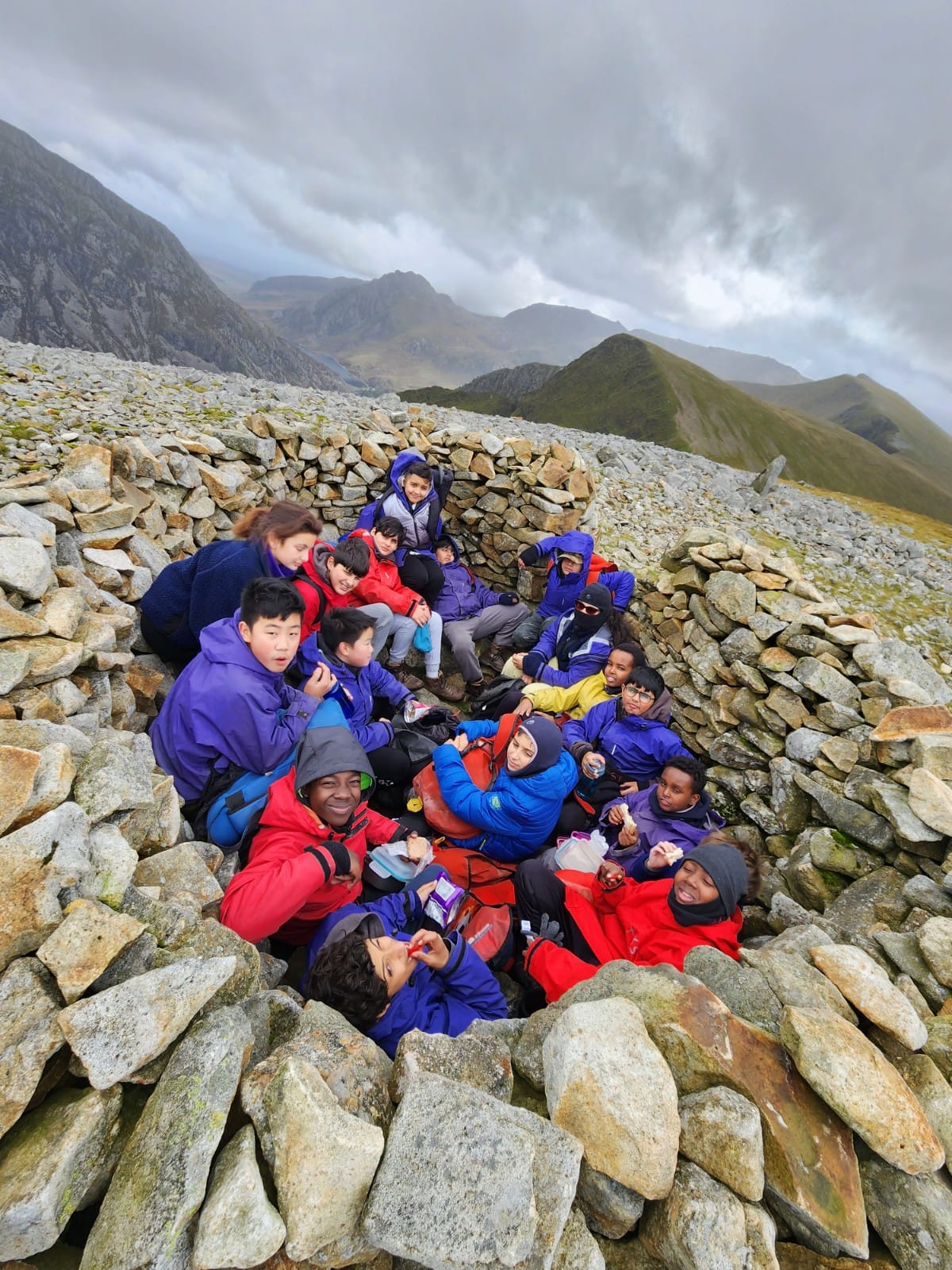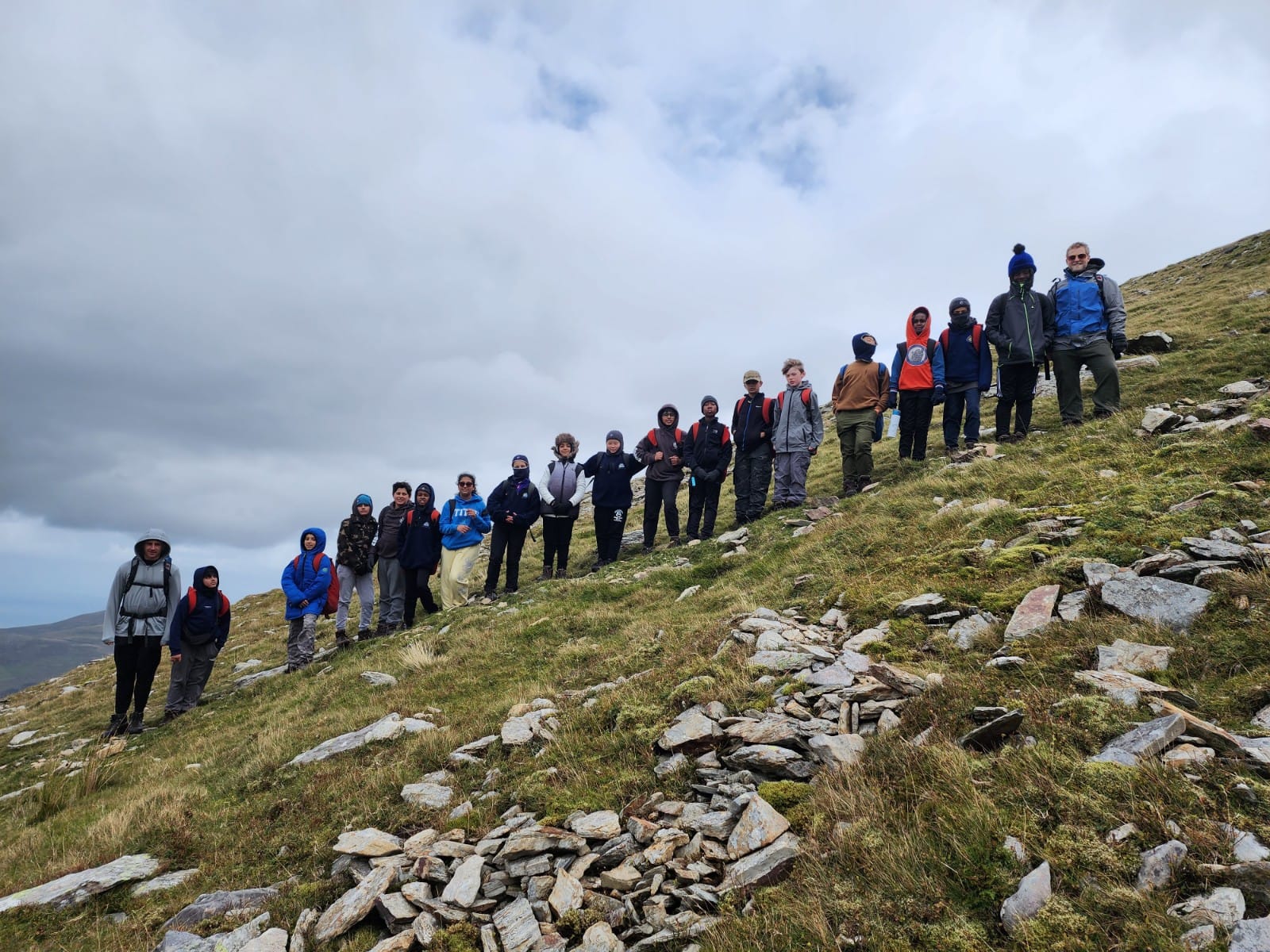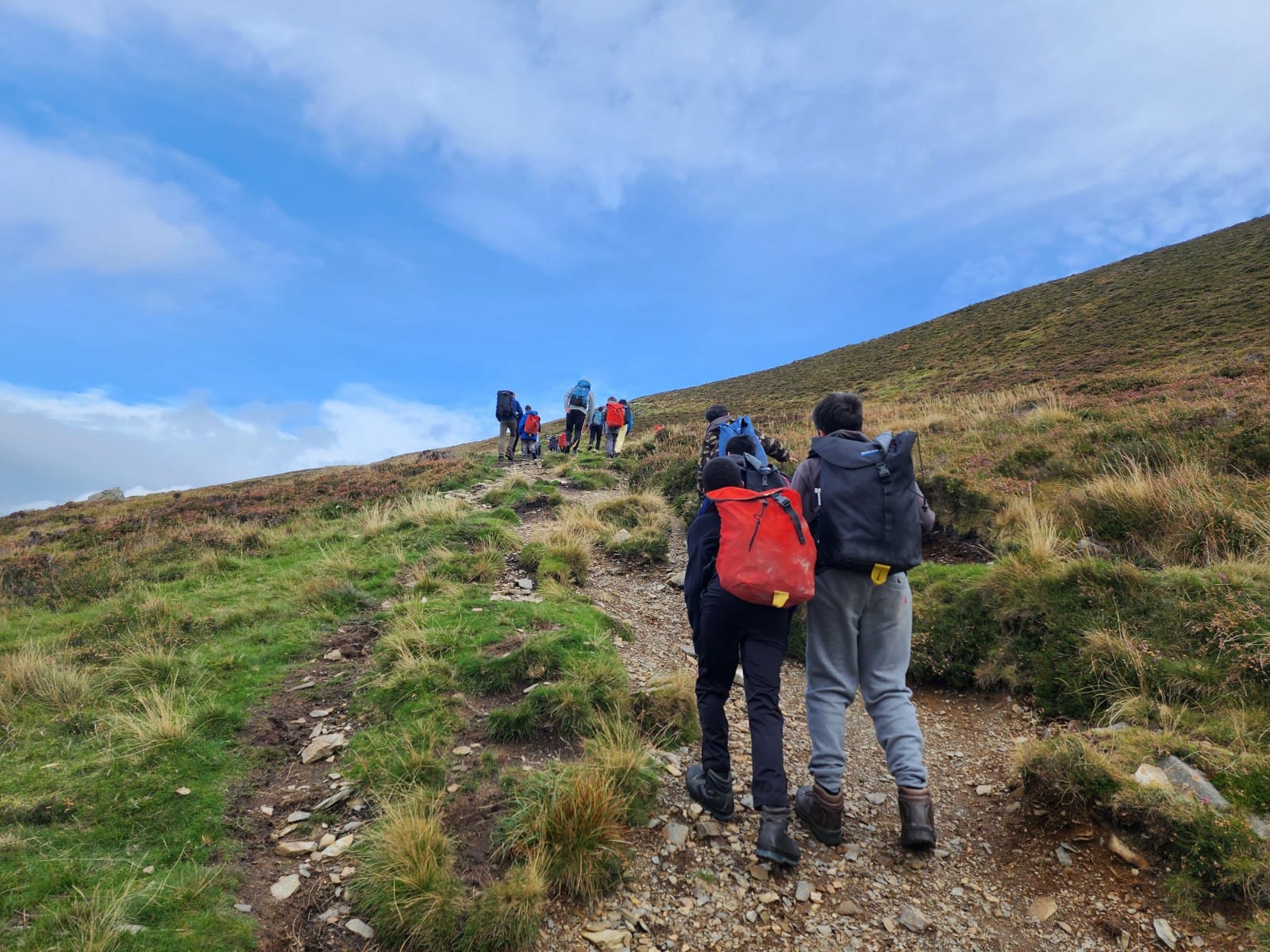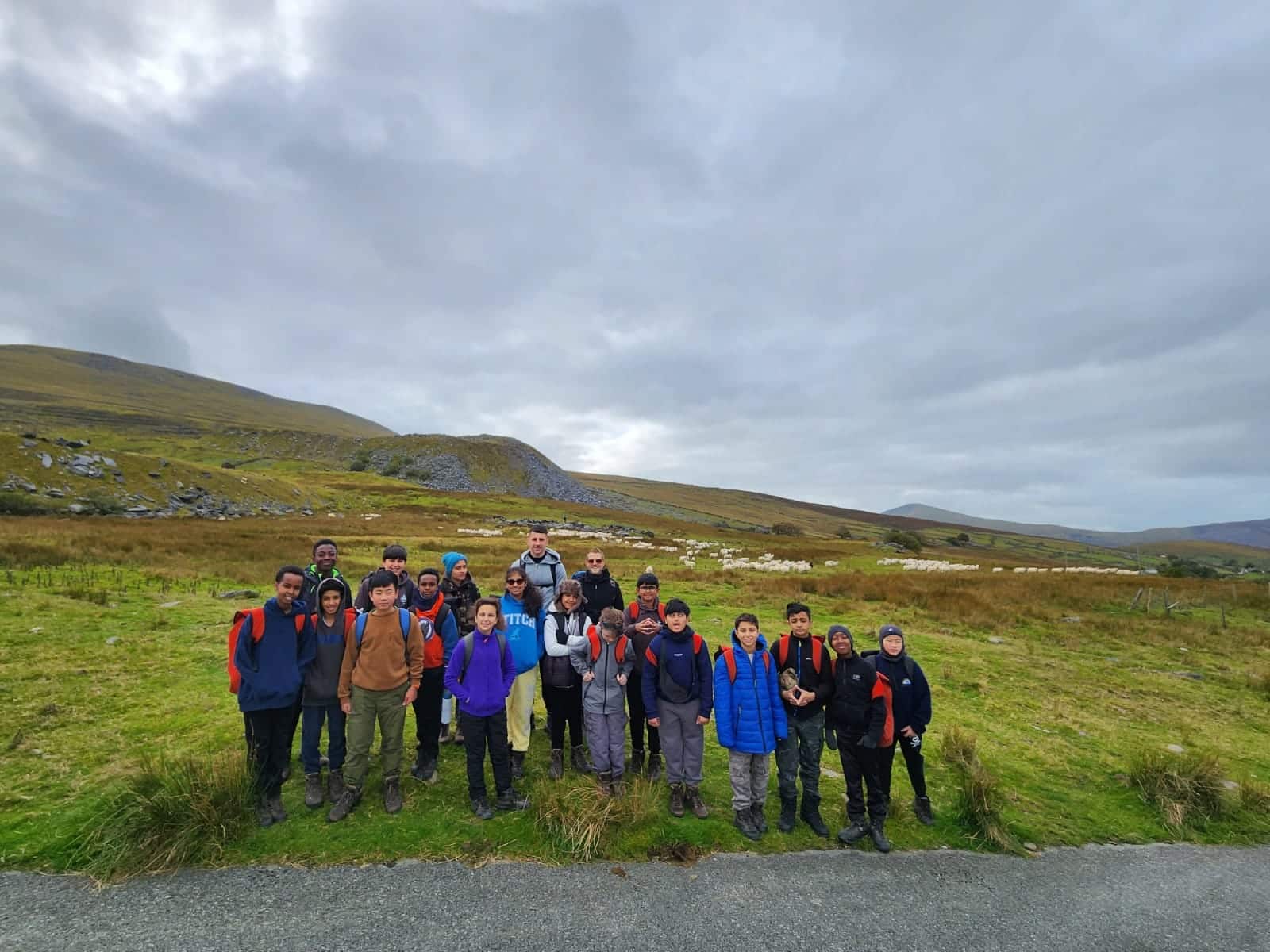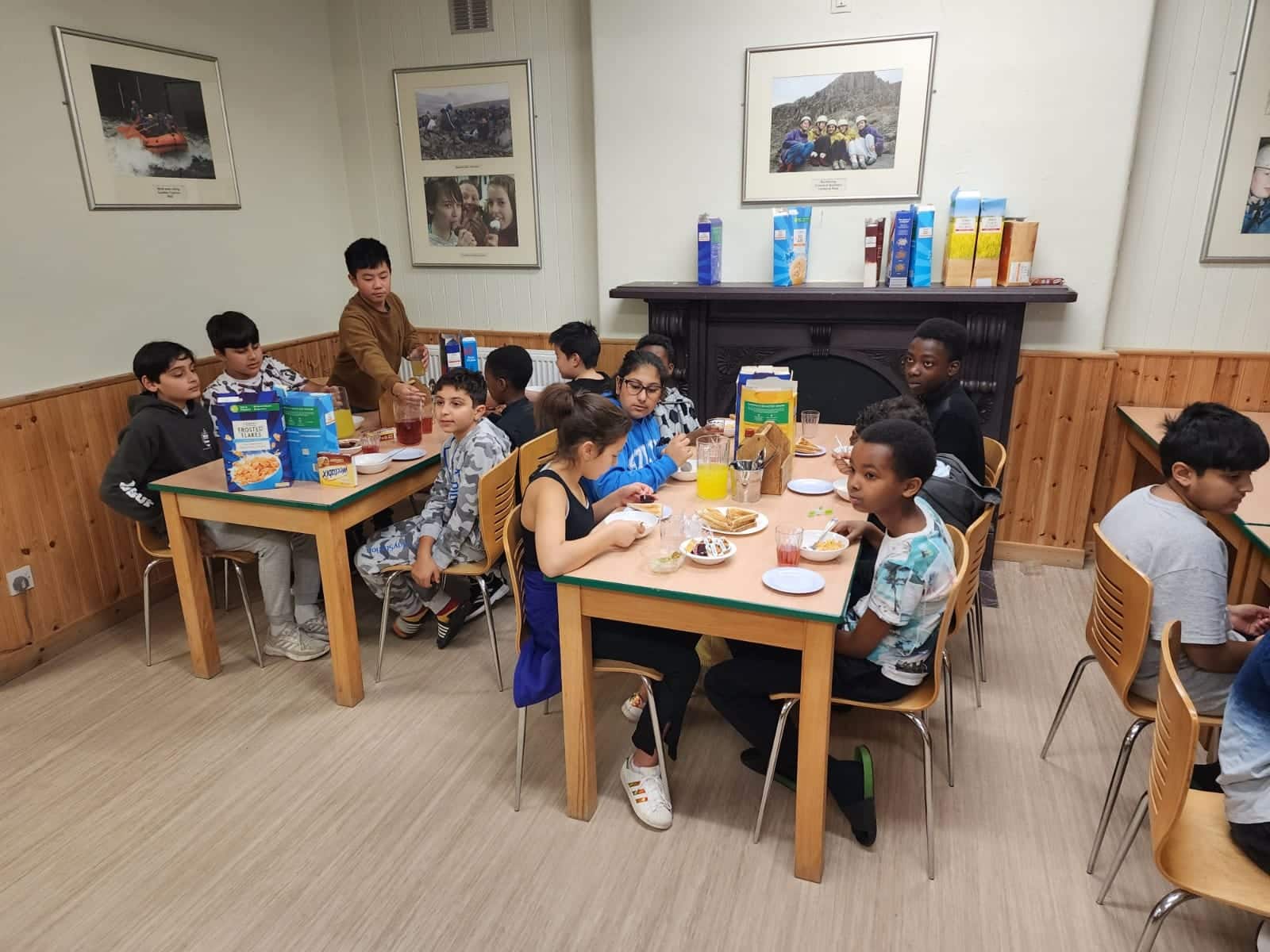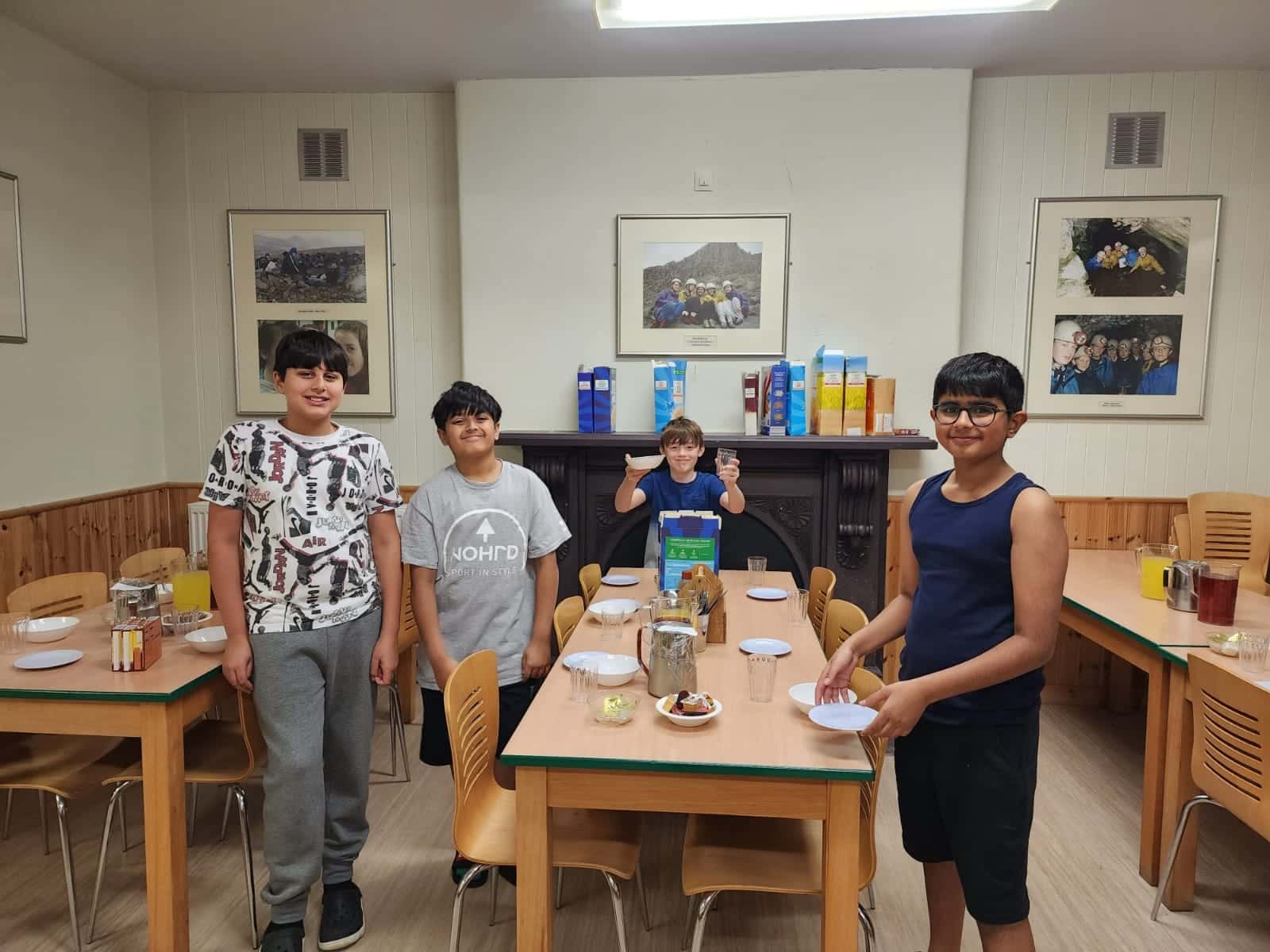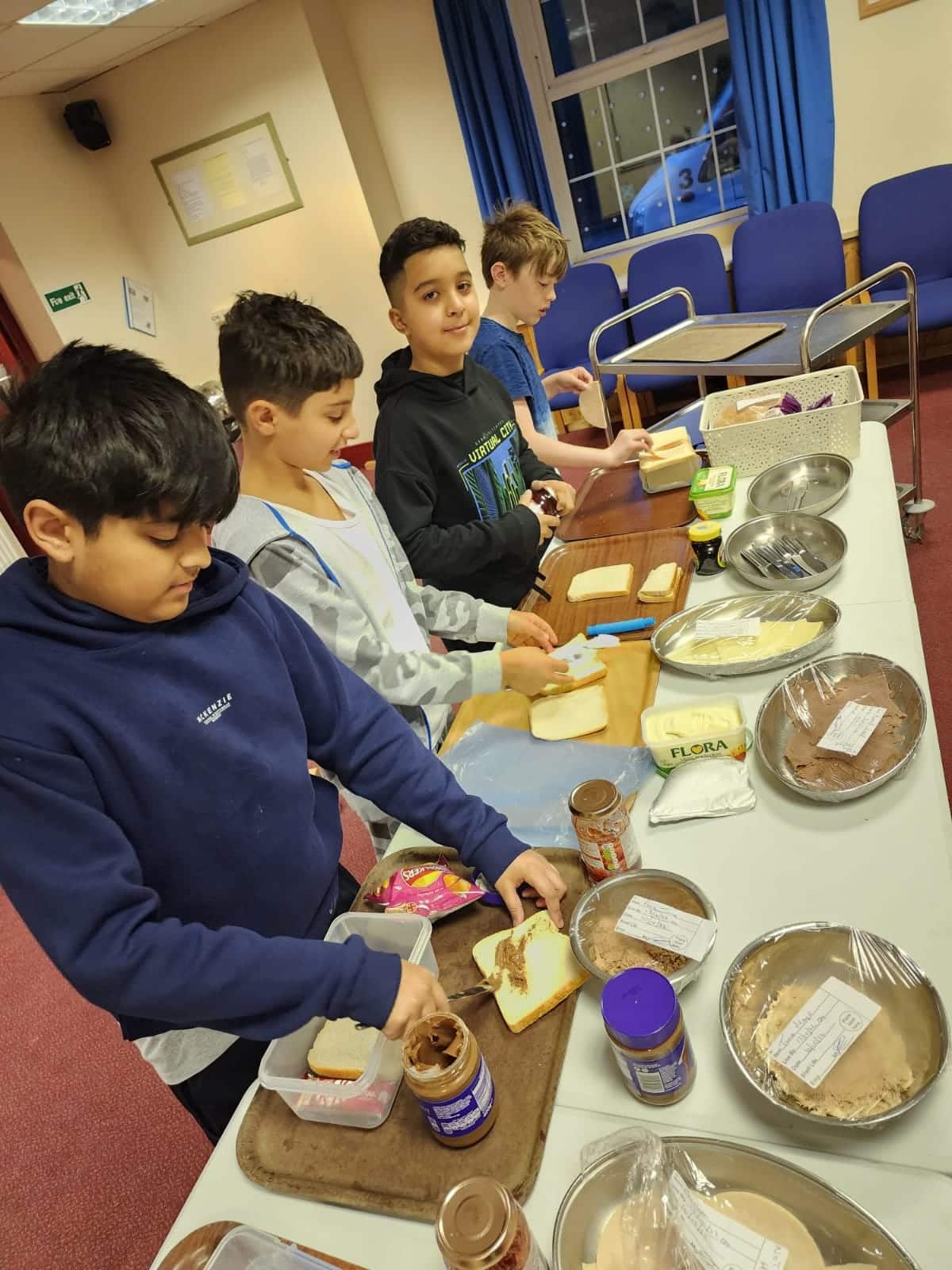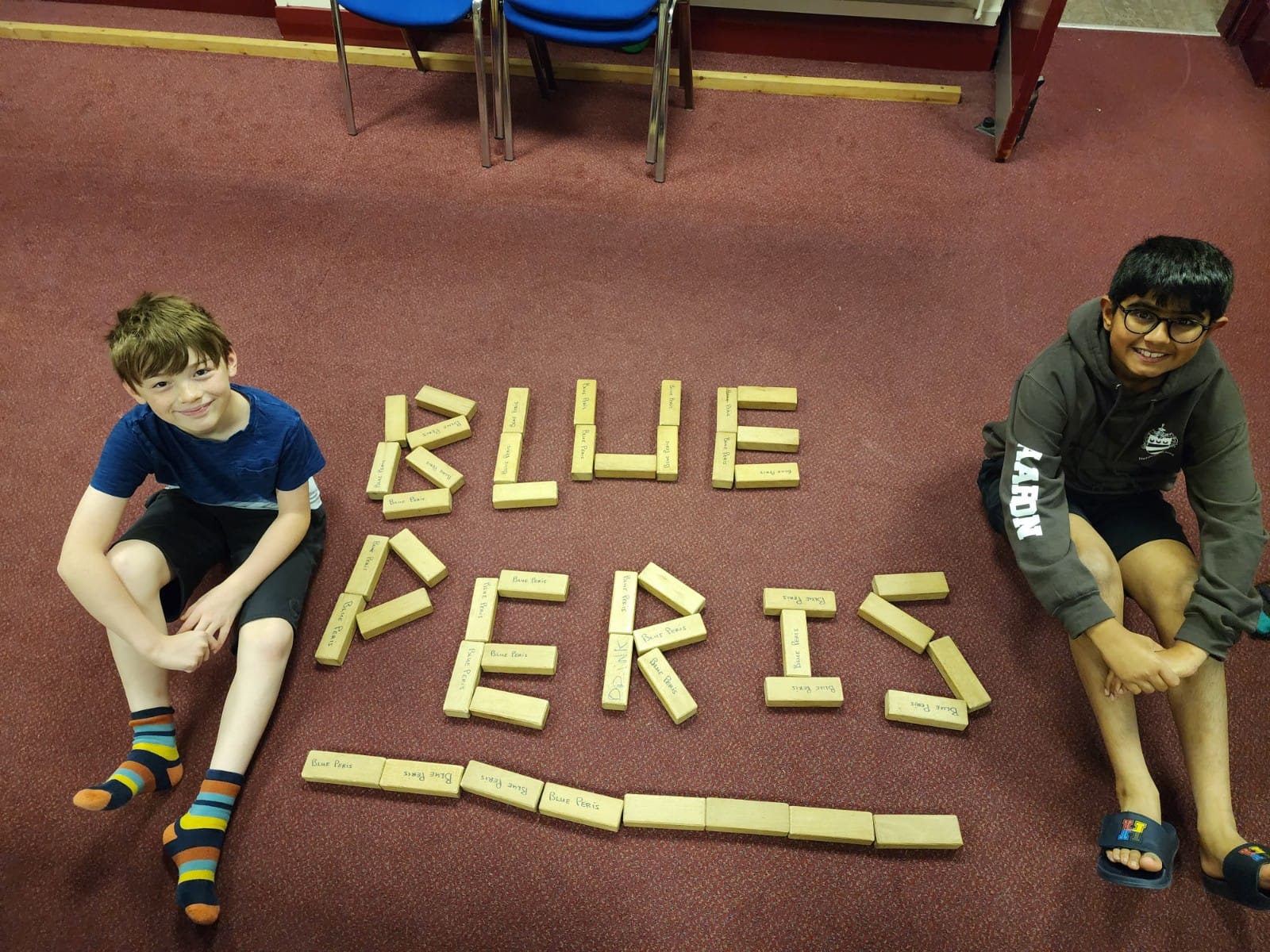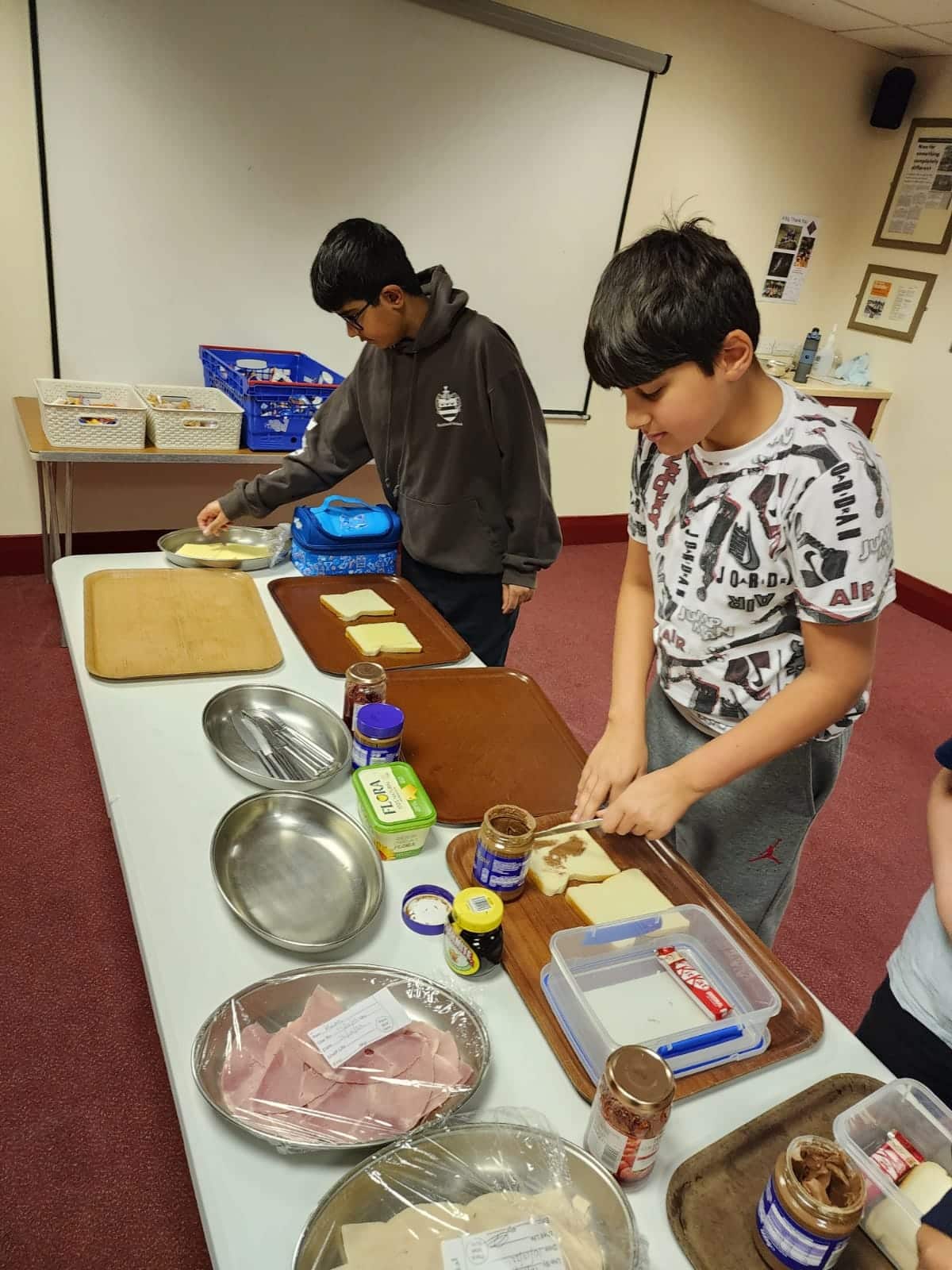 Wednesday started with a hearty cooked breakfast and making packed lunches, before setting off in the minibuses on a 45-minute journey to the remains of a Victorian quarry: Rhiwbach slate mine. After a 1km walk into the hillside along the old mine track, pupils journeyed through multiple caves and chambers which had been carved out by Victorian workers since the early 1800s (often children), via explosives and pickaxes. Head torches and helmets were essential. At one point, they turned them off to experience total darkness. Seniors were stunned that they could not even see their own hands in front of their faces. The history was rich and fascinating; a new-found appreciation for those who lived and worked before us was built.
After a brief boat journey across a lake inside the mine, everyone stopped for lunch. They had to leave no trace, to ensure no mould would grow on sandwich crumbs that would risk damaging the air quality for future cave dwellers, for there are no animals there that could pick up our scraps.
After 5 hours and 6 different levels of mine, daylight was in sight, as pupils reached the exit at the top of the quarry. A welcome sight for all! They certainly earned their dinner: lasagne or chicken curry with brownie and ice cream for pudding. A fantastic, challenging and fascinating day!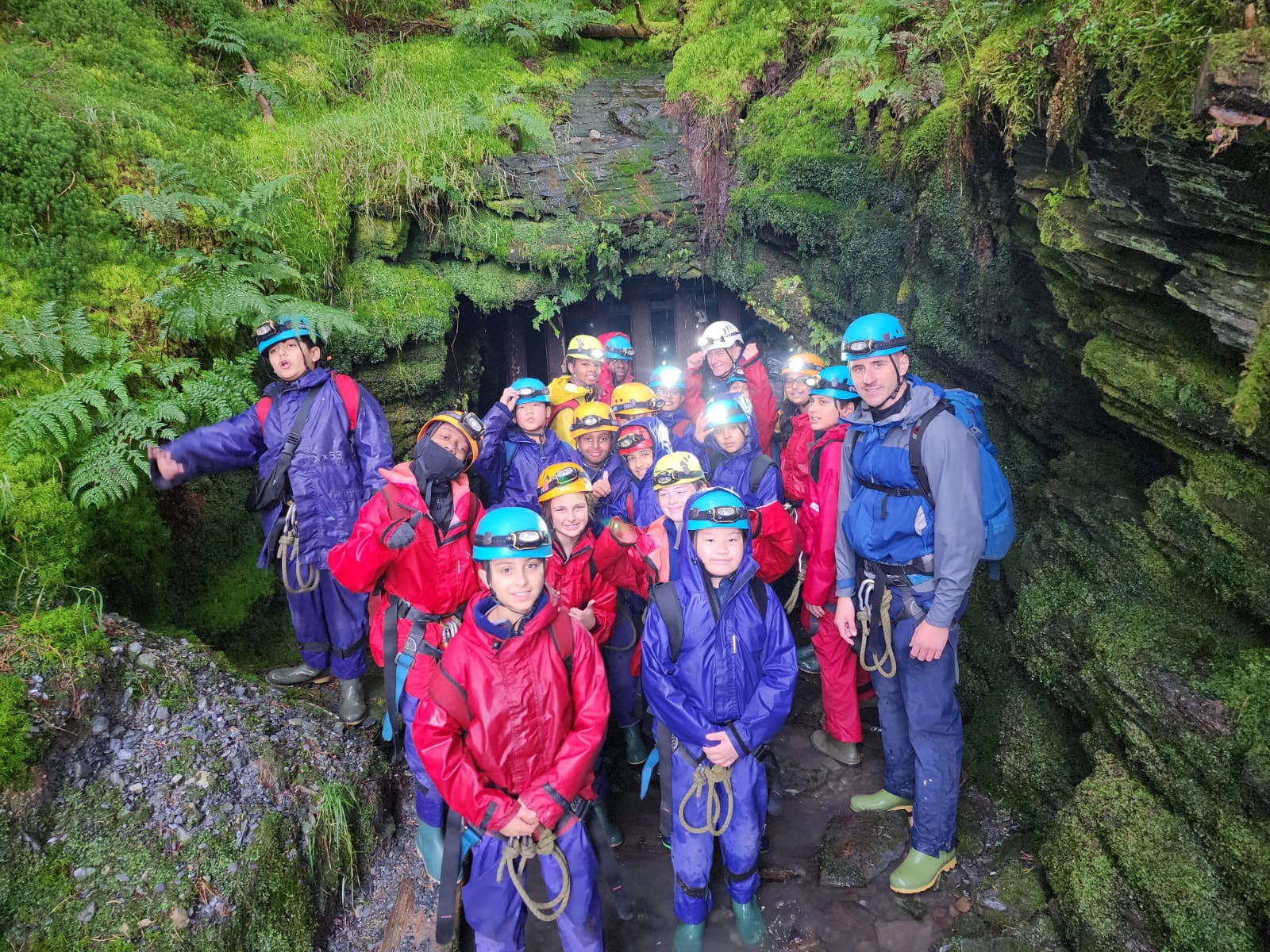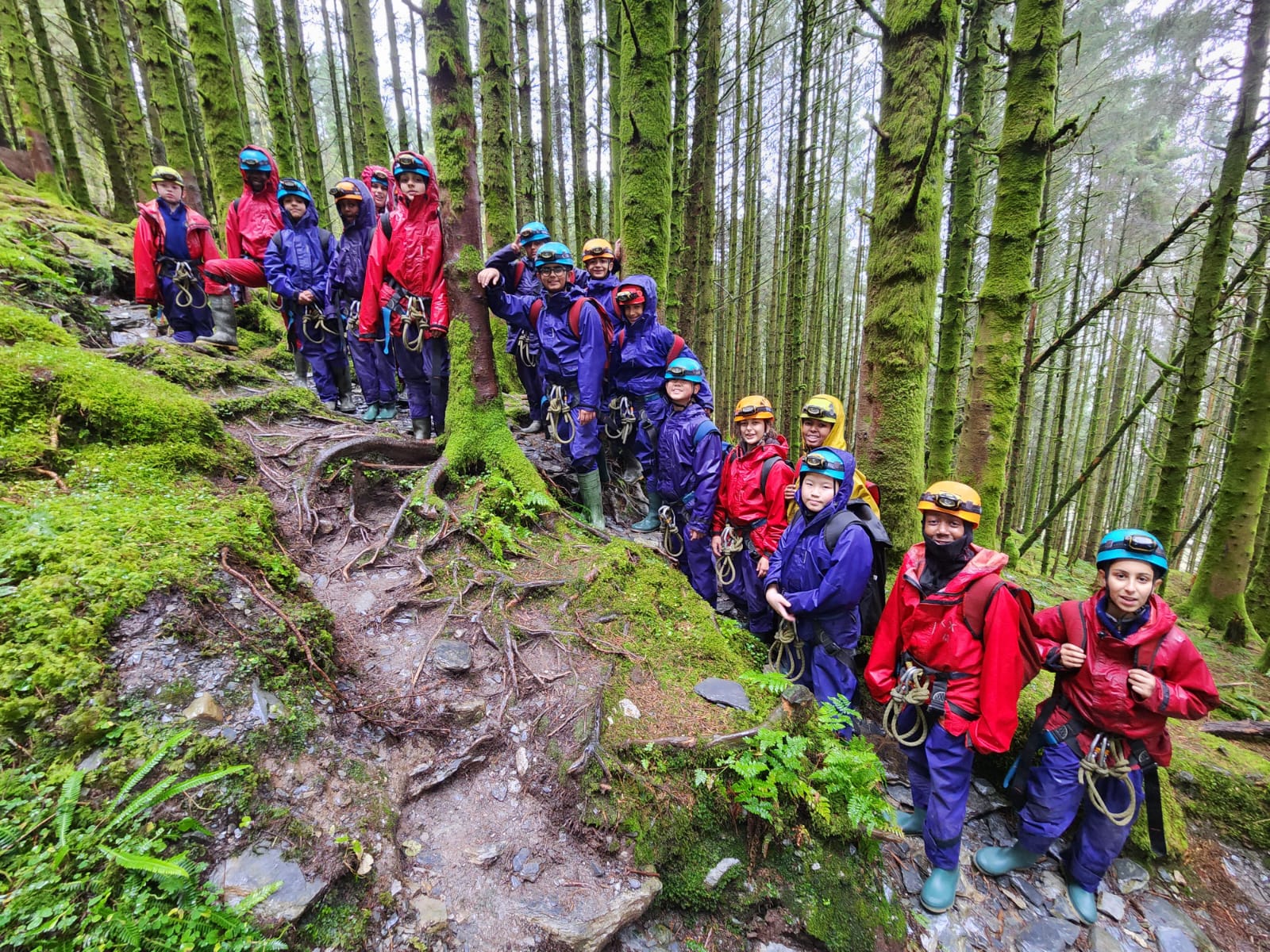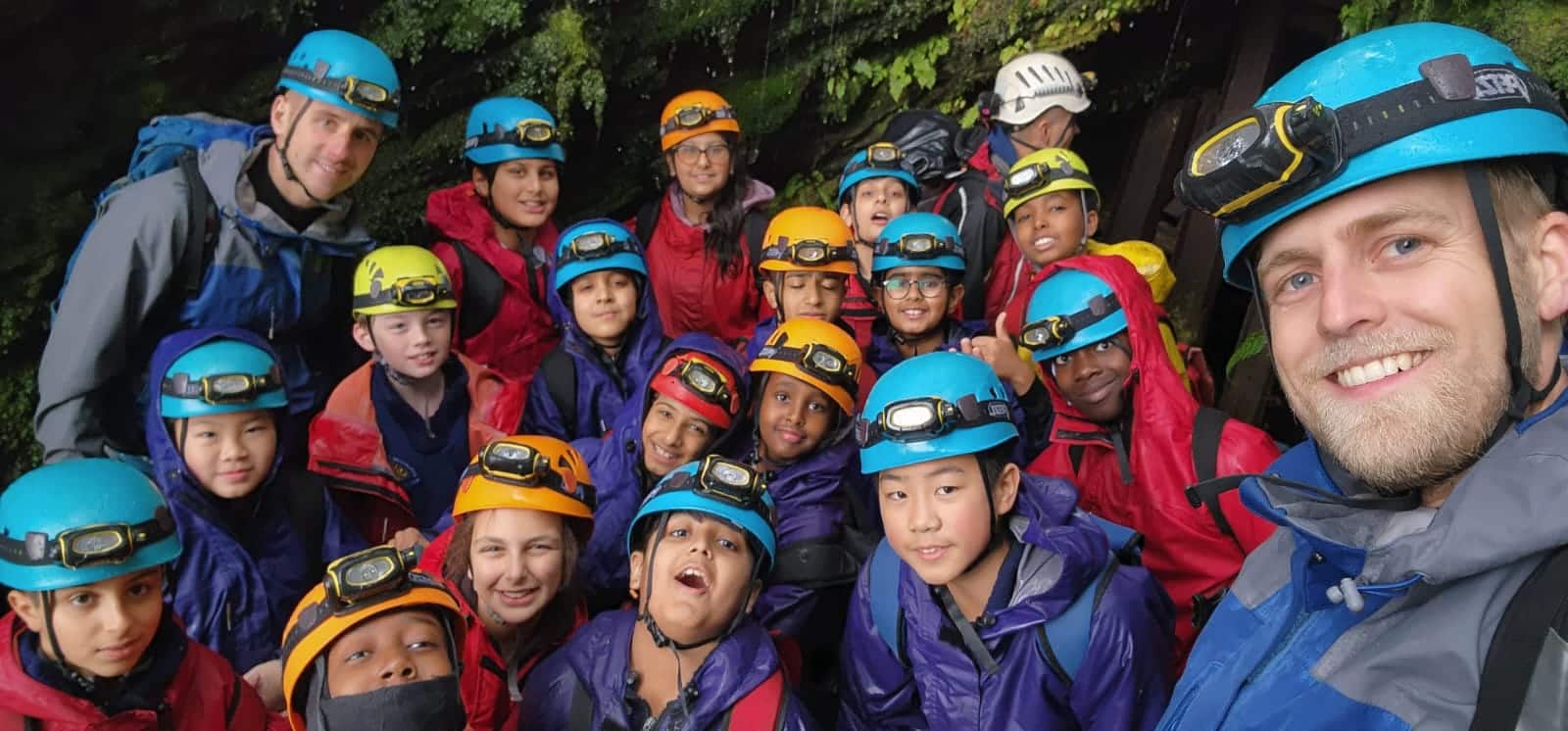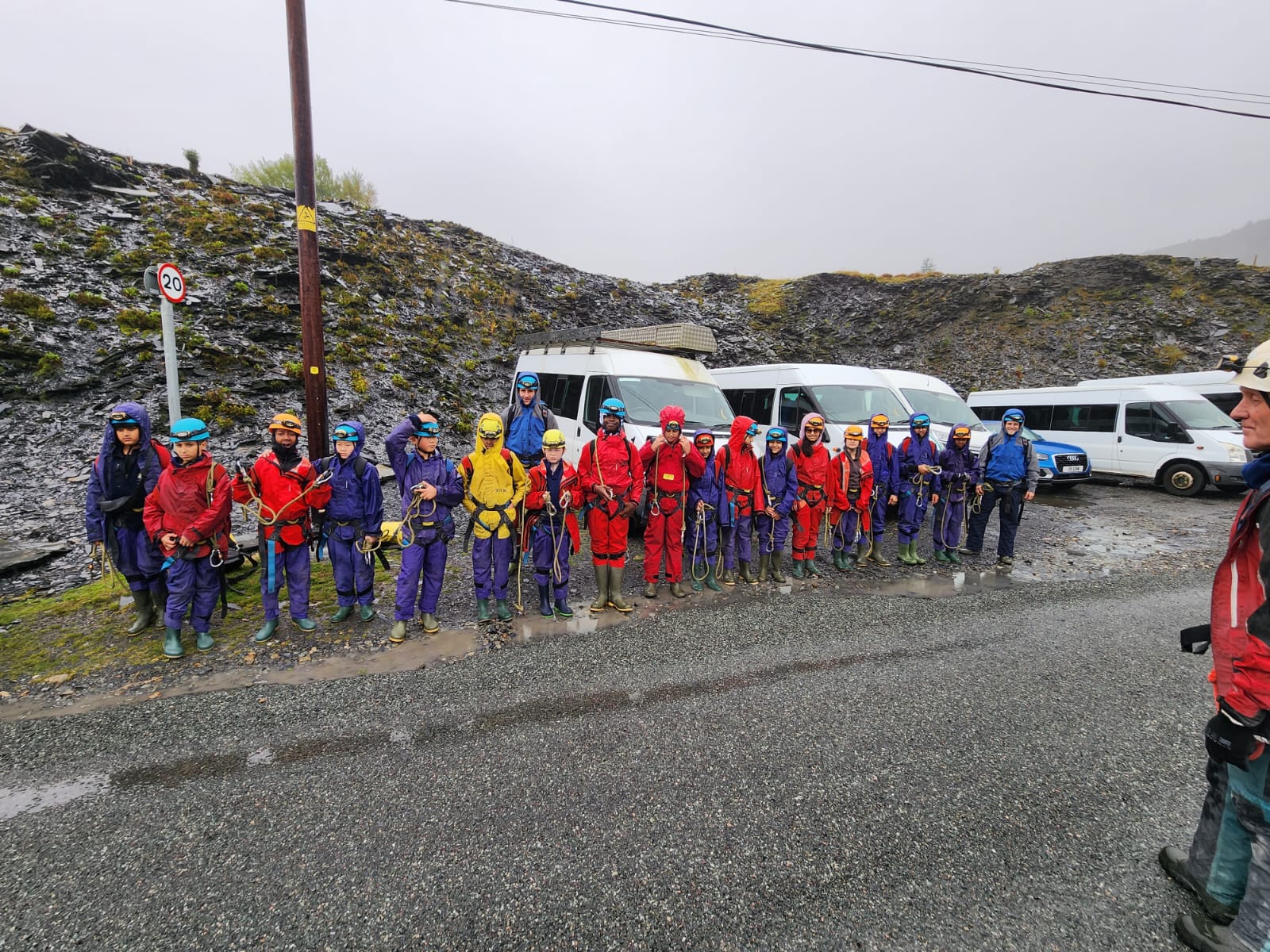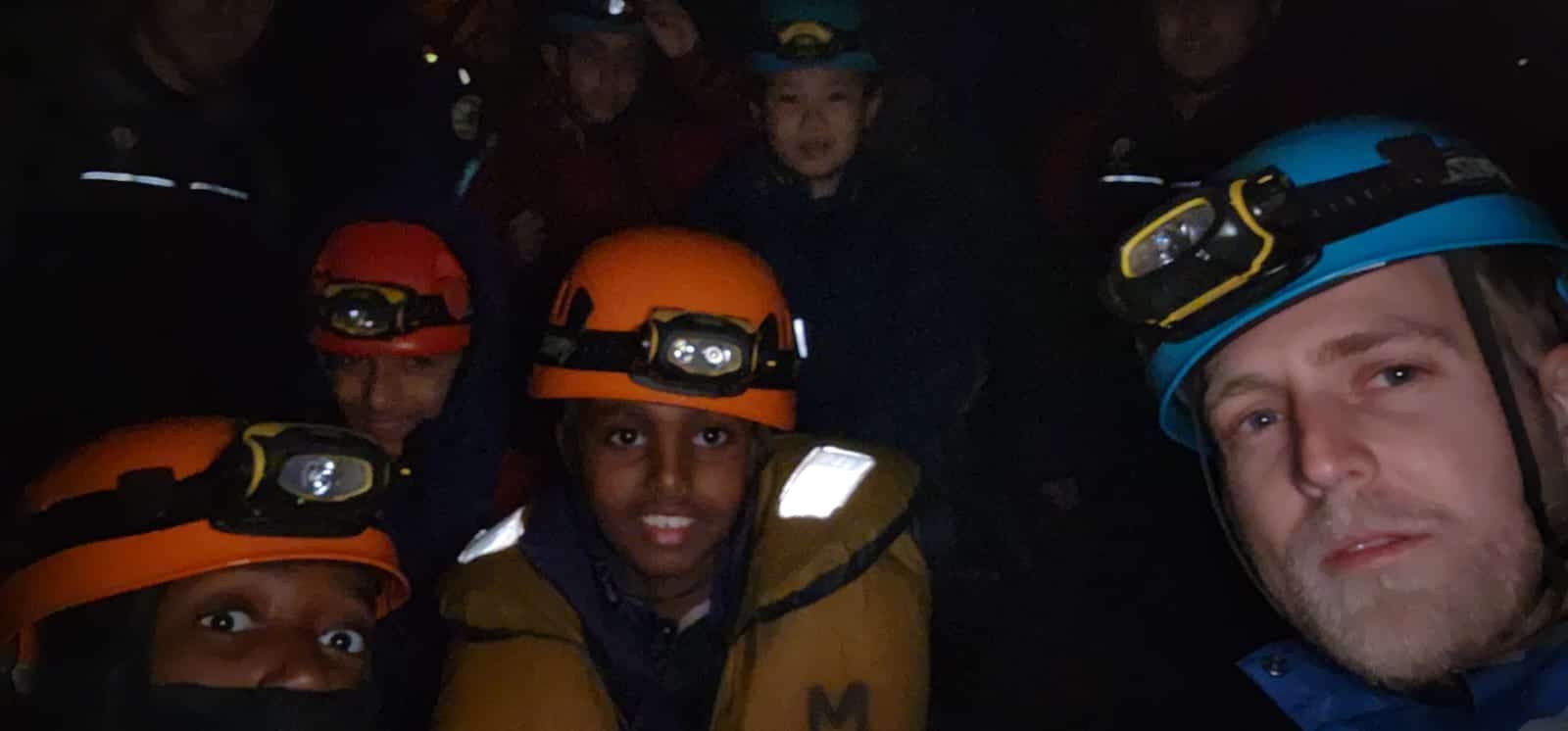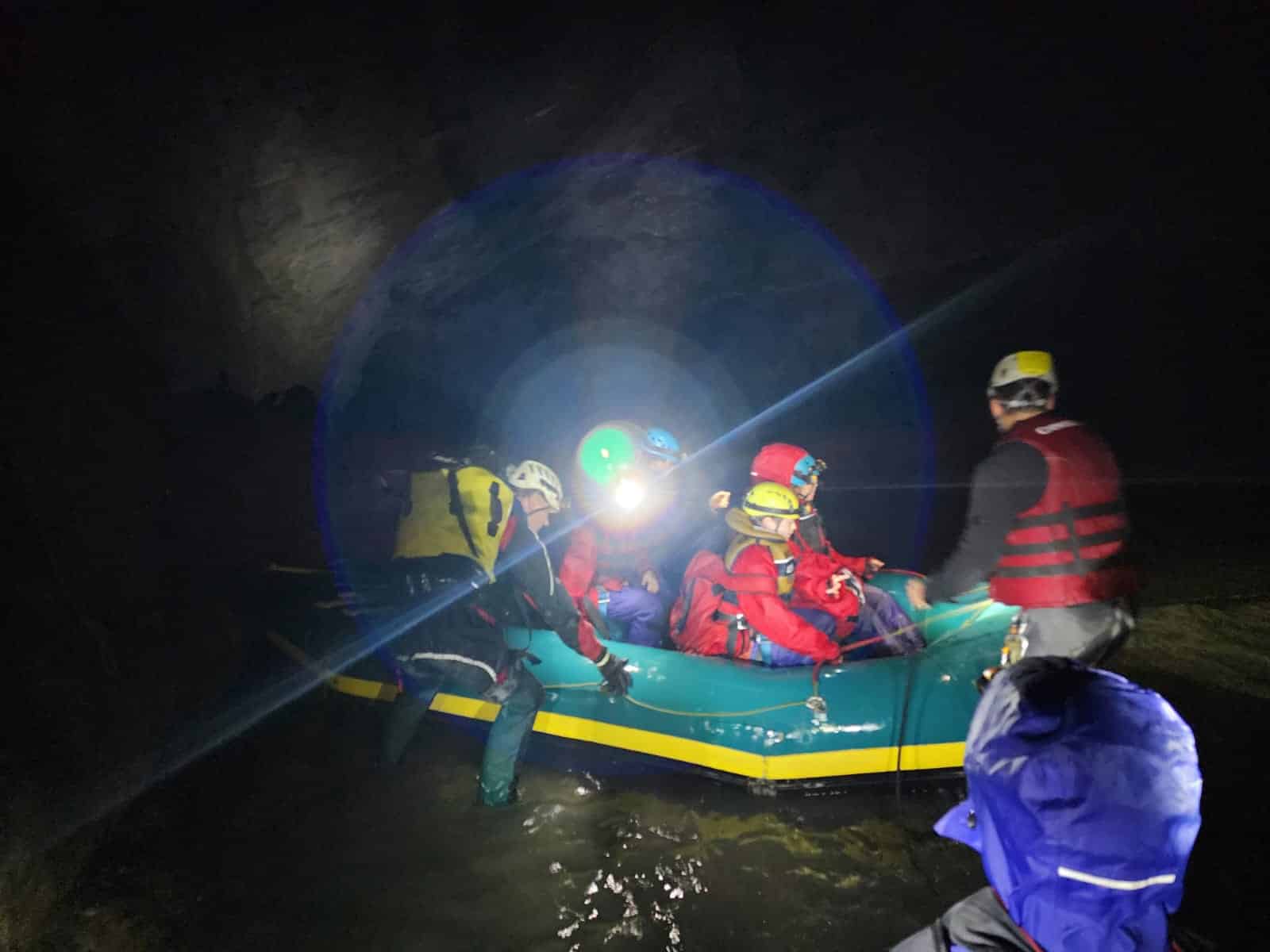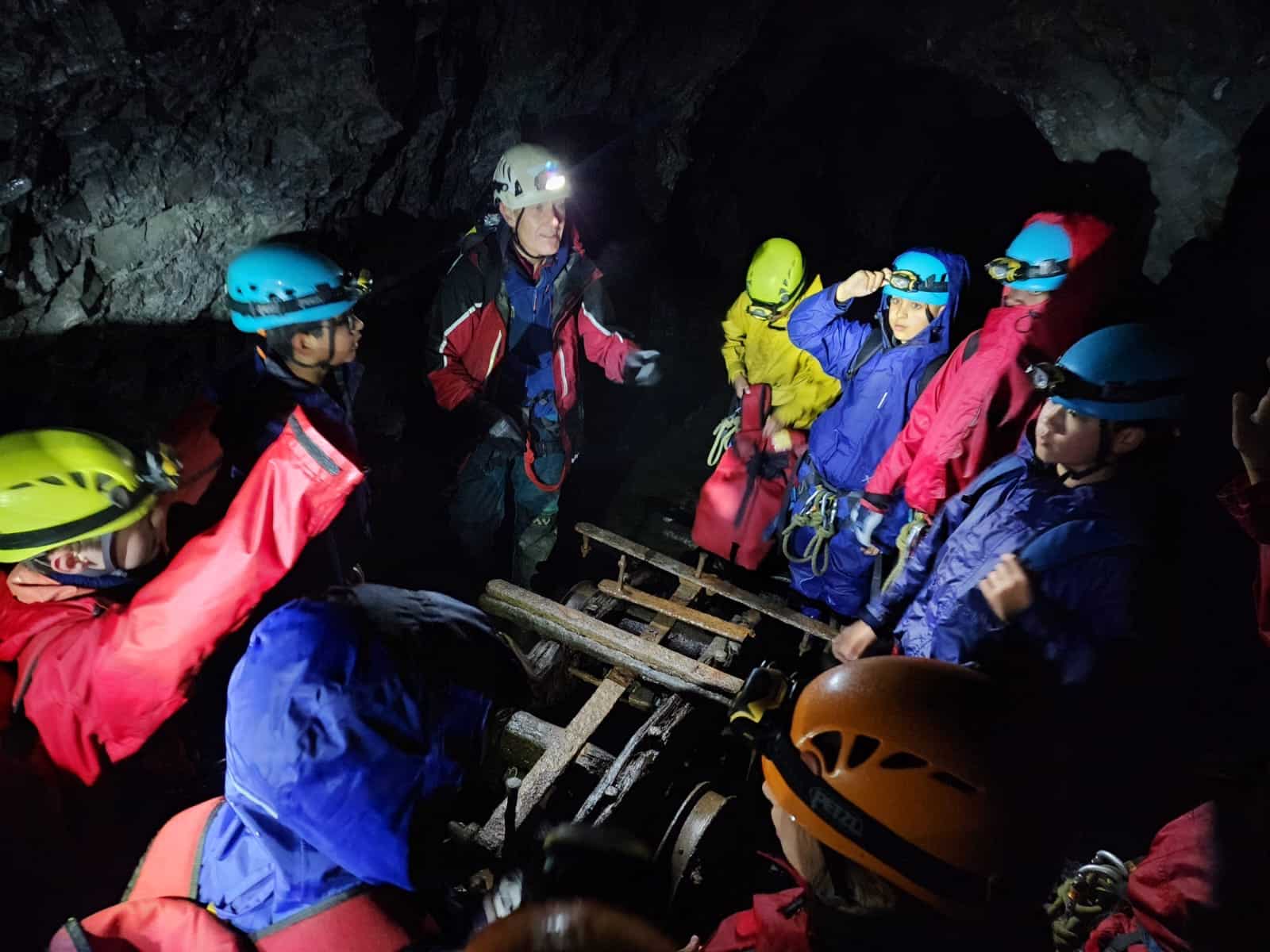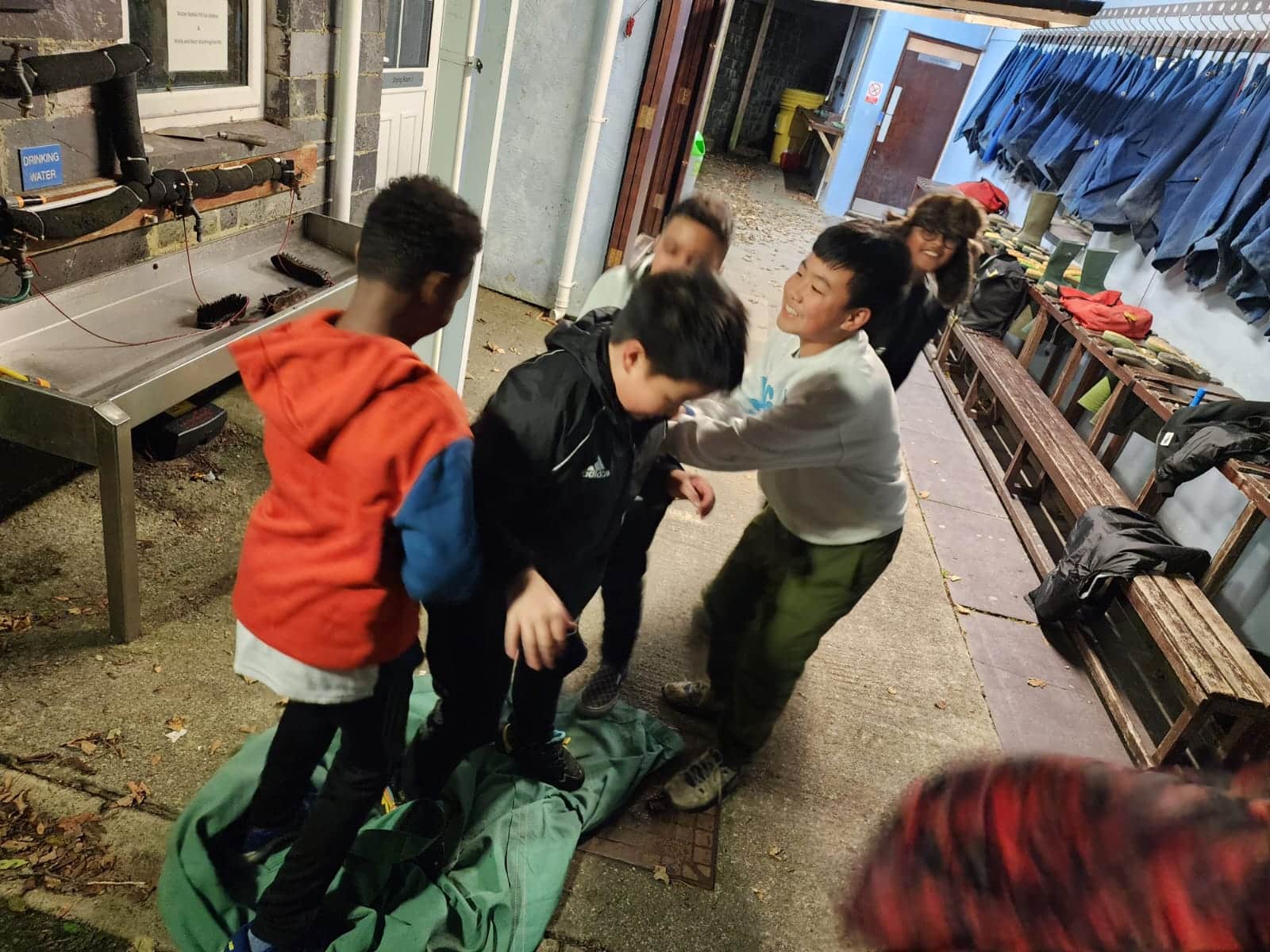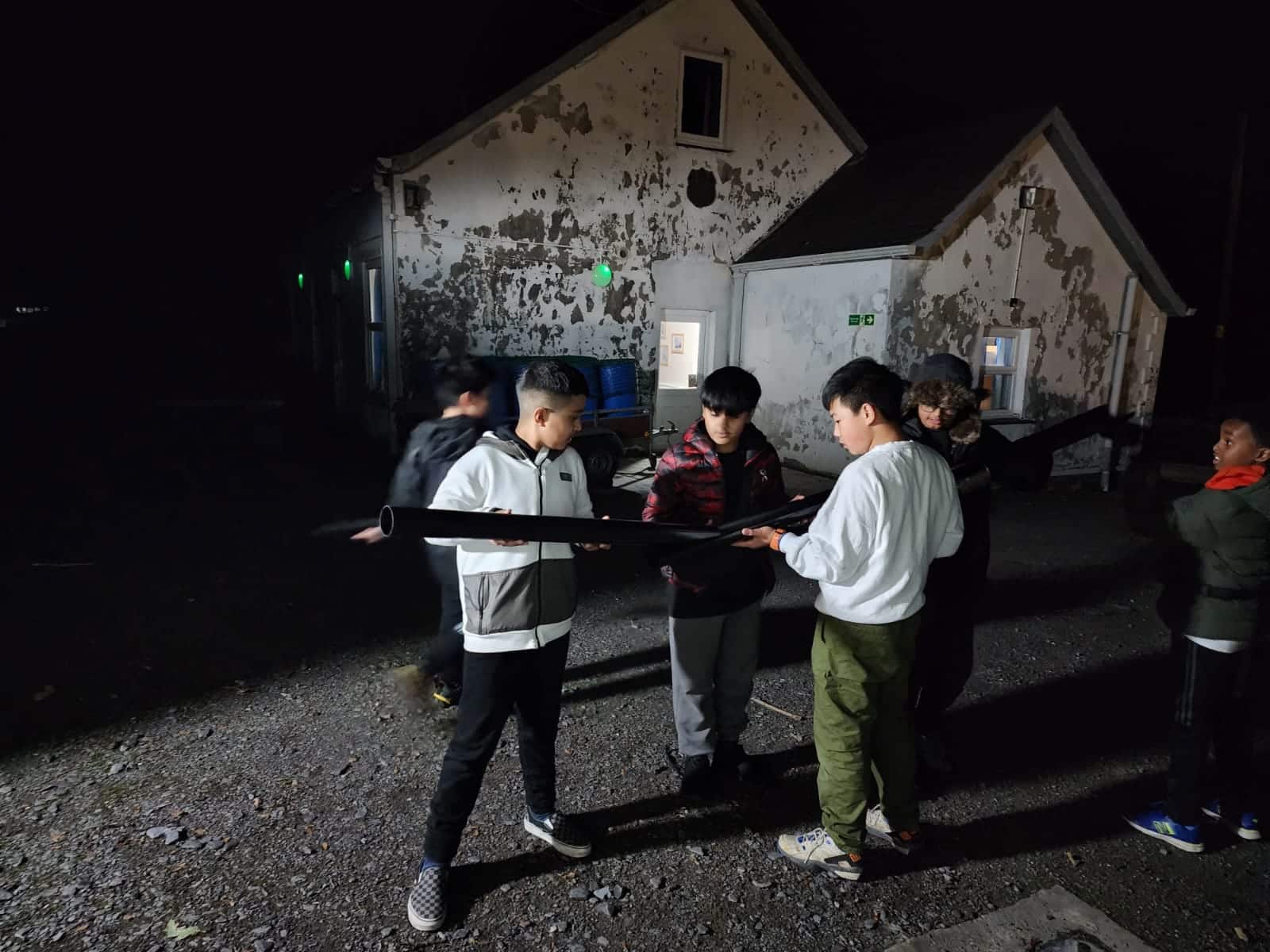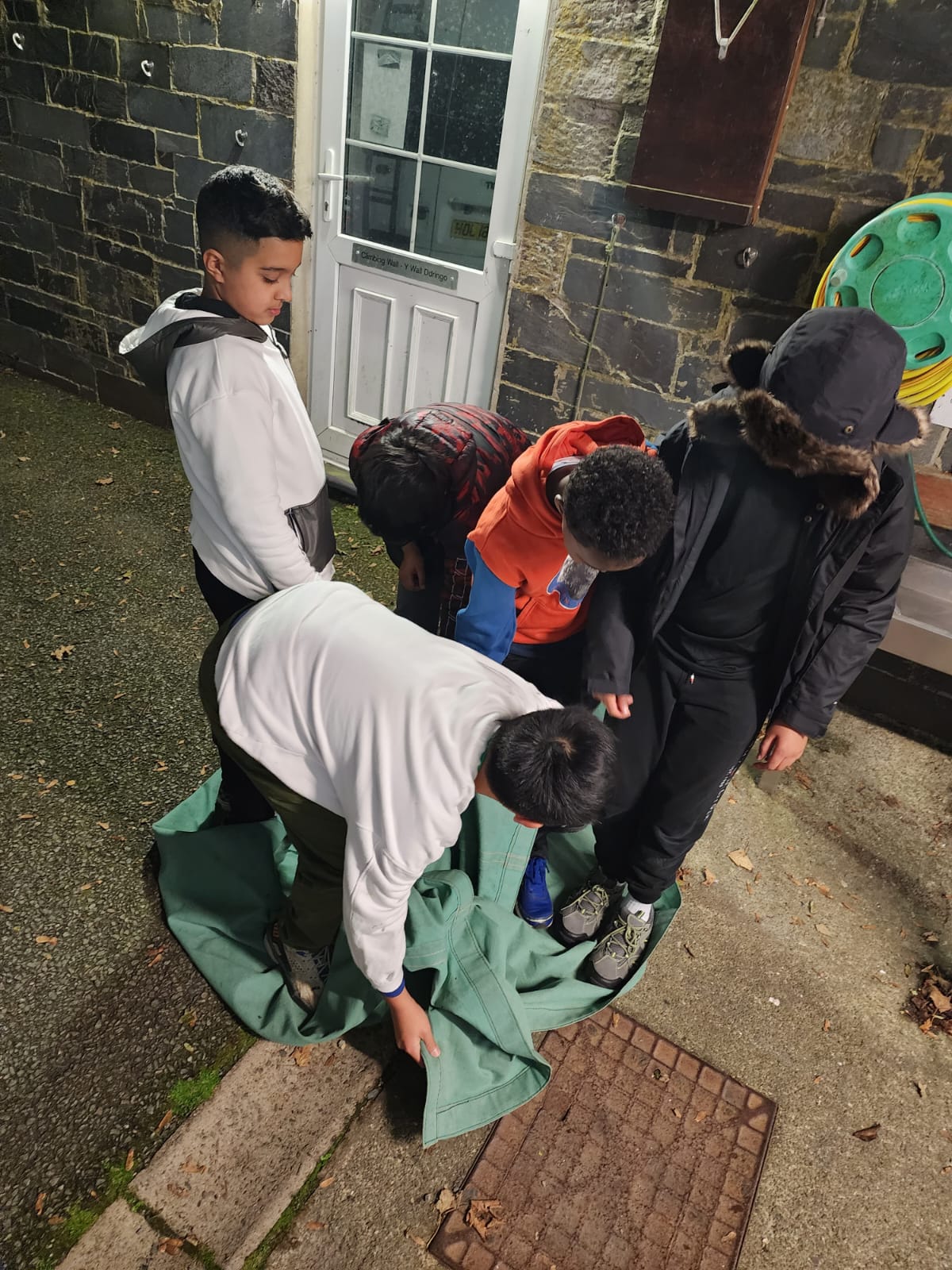 Thursday – A recount of the day by Anthony, Year 8
We woke up and made our packed lunches ready for the day ahead. We then had a cooked breakfast before getting ready for a day of gorge walking. We took our wellies, waterproofs, a spare change of clothing, rucksack and Santa sack. We met outside the Rhiwback room to collect our buoyancy aids and helmets before a briefing about what we would encounter.
After a 45-minute drive, we got to the river we were going to gorge walk down. We went on a brief walk before following the river path then we did a kit check and secured our helmets and life jackets.
During the walk, we encountered old Roman mines, caves and waterfalls. As well as this, we got to slide down some smaller waterfalls. The biggest waterfall we found was so big that we were allowed to walk under it. Once we arrived at the base of the river, we then walked up a hill before reaching the minibus. After we finished changing, we had lunch with either hot squash or hot chocolate to warm us back up.
Once we arrived back at the Blue Peris Mountain Centre, we had dinner – either a hot dog or a burger and dessert was a choice of doughnuts or ice cream. Our evening activity was indoor rock climbing. Finally, we went to bed, tired from a wonderful day.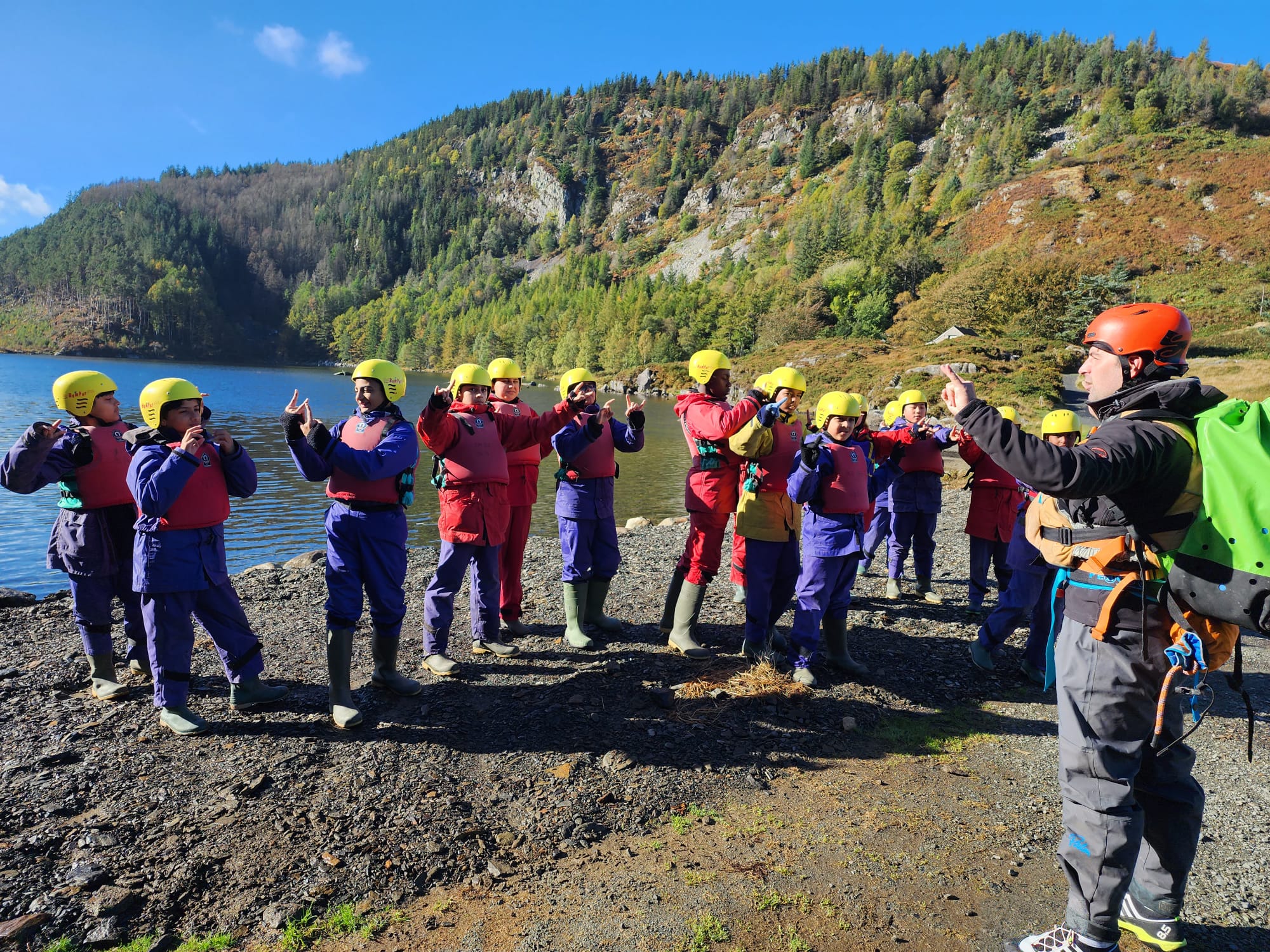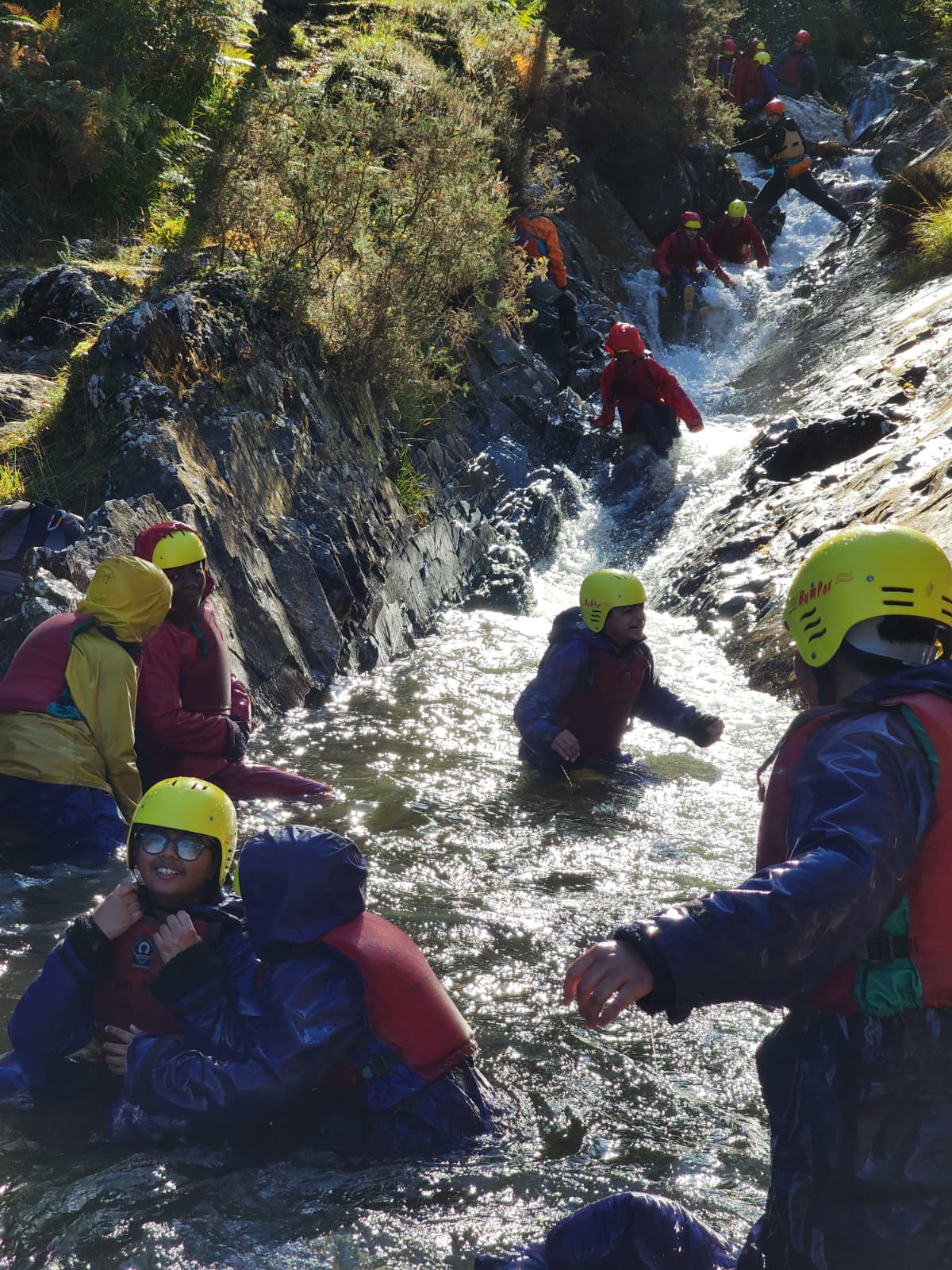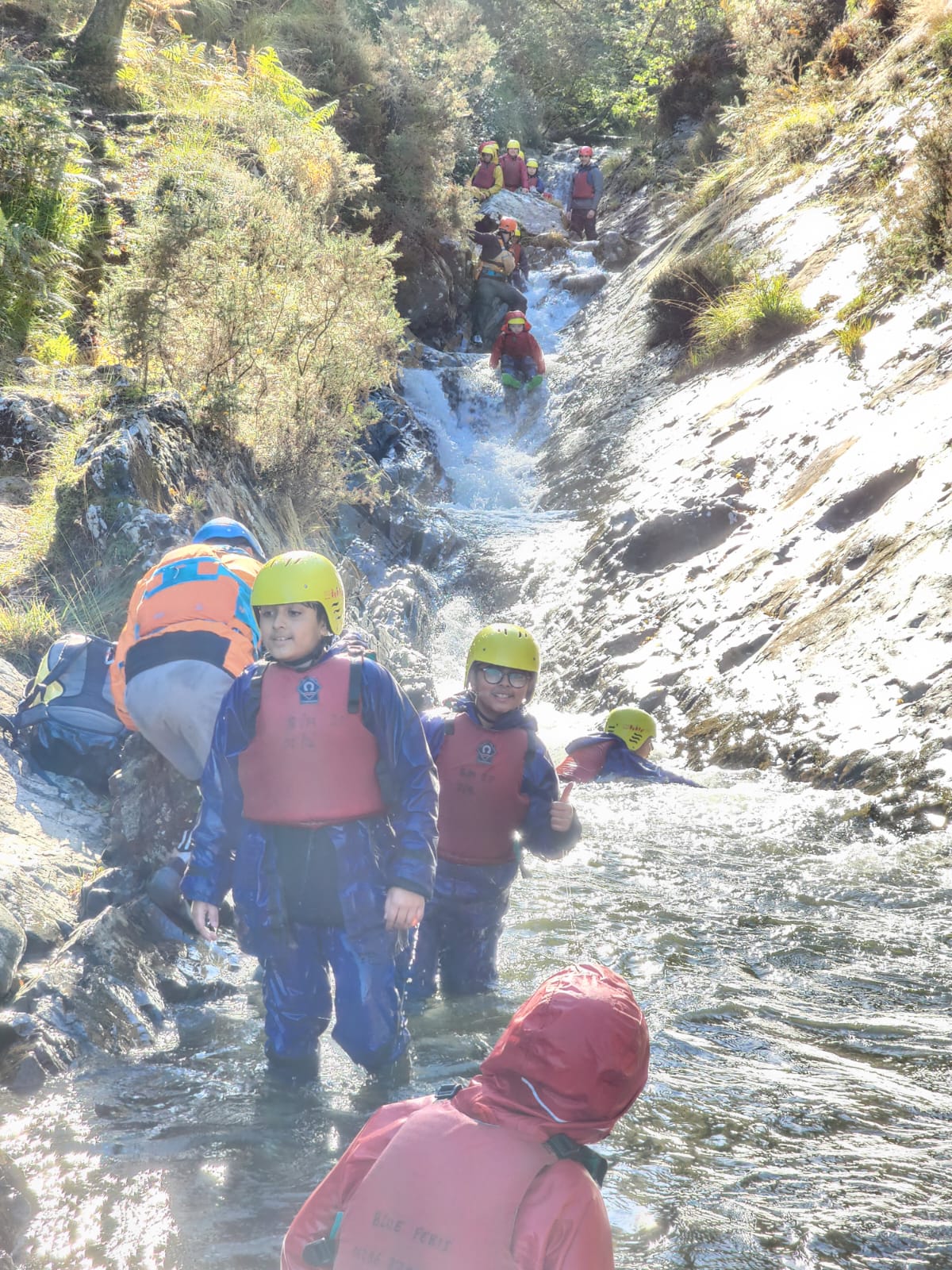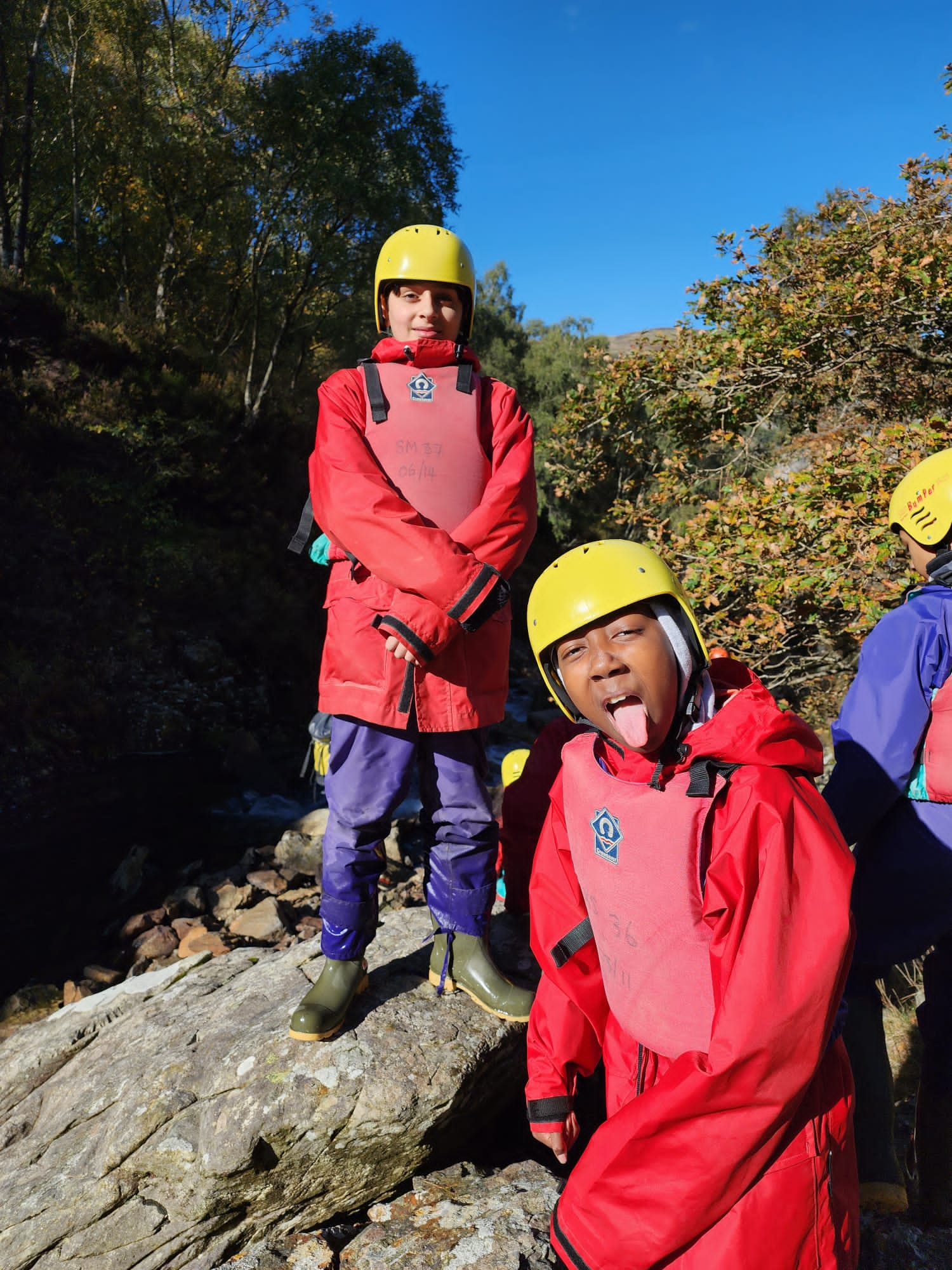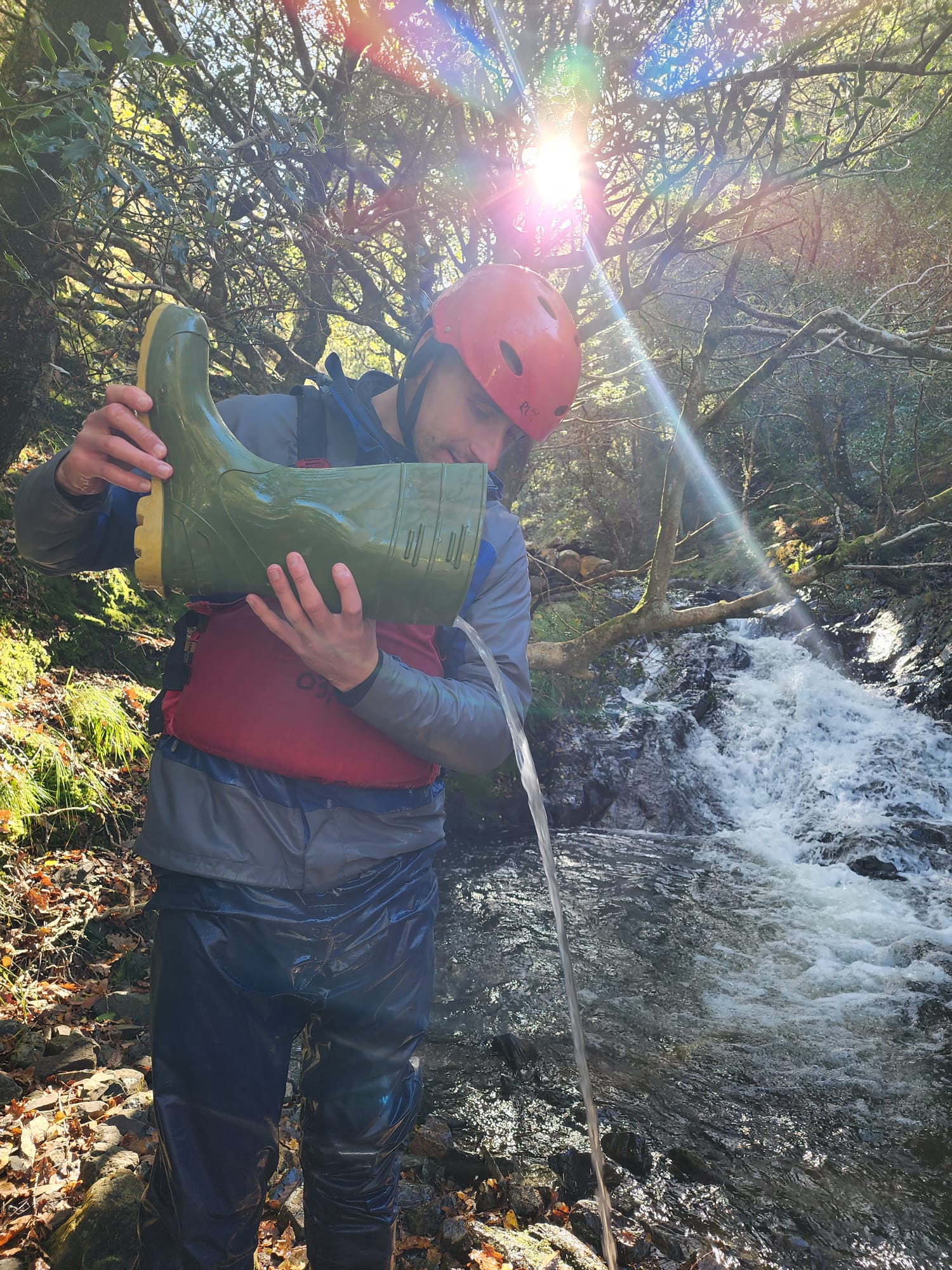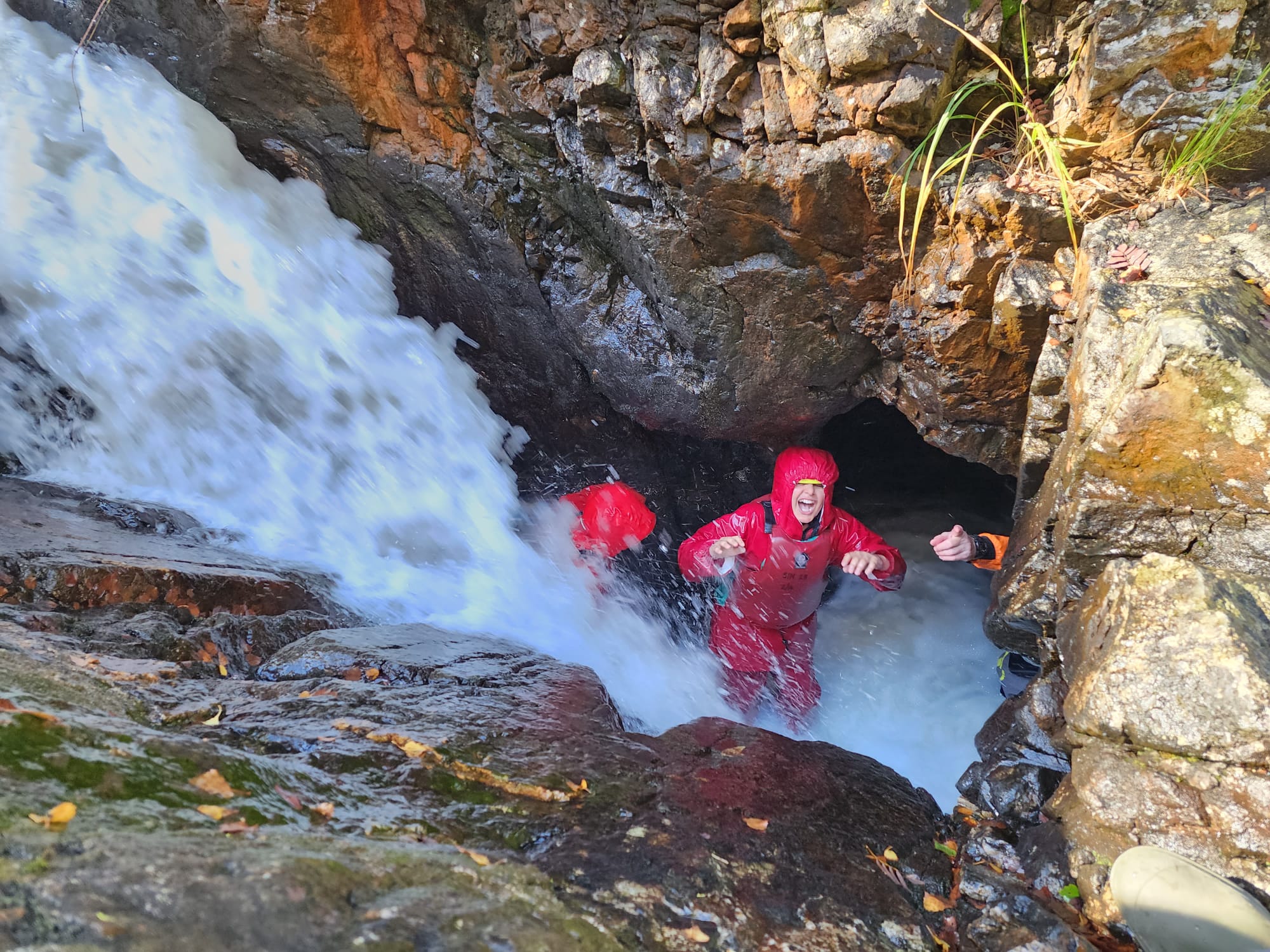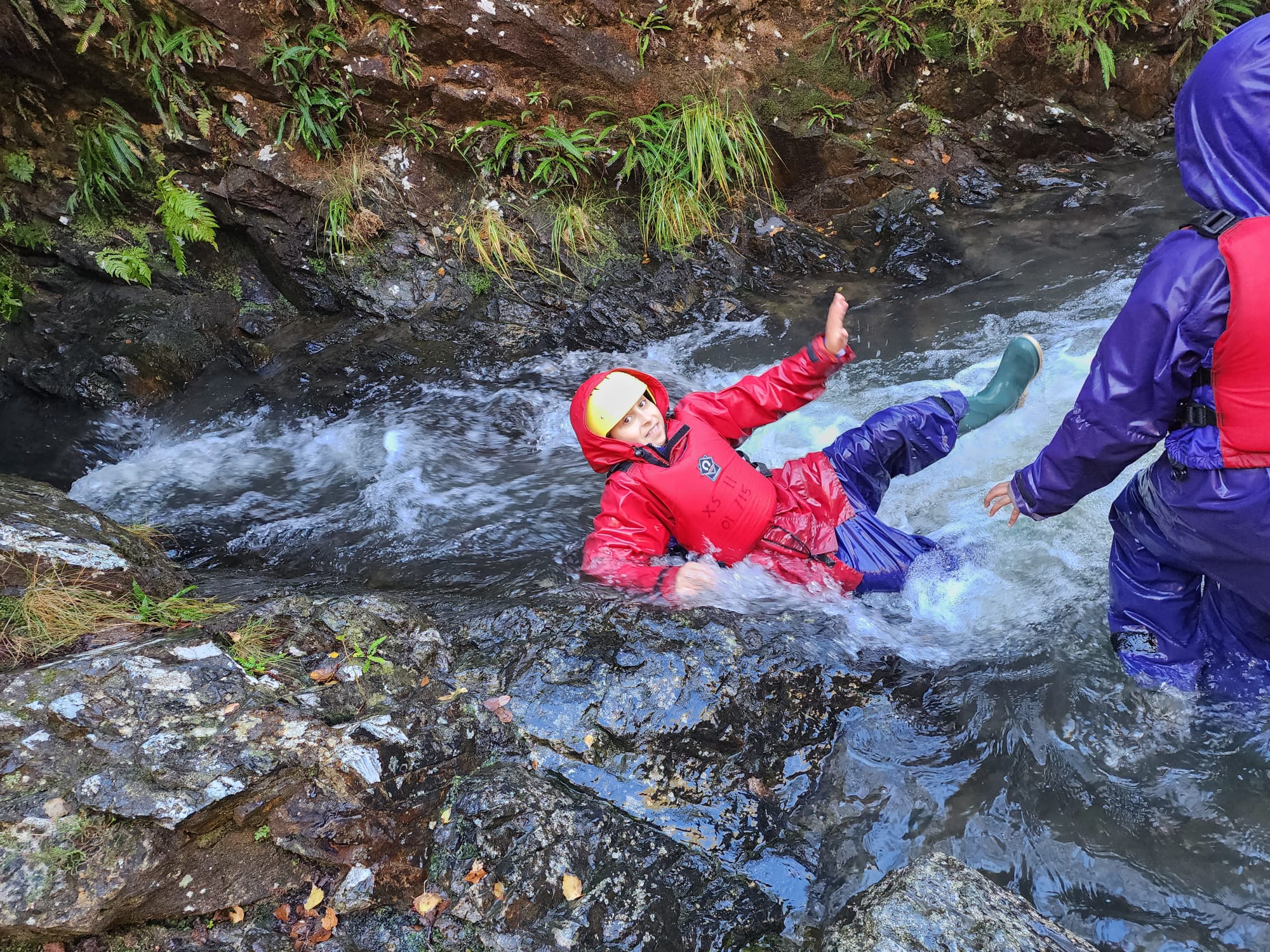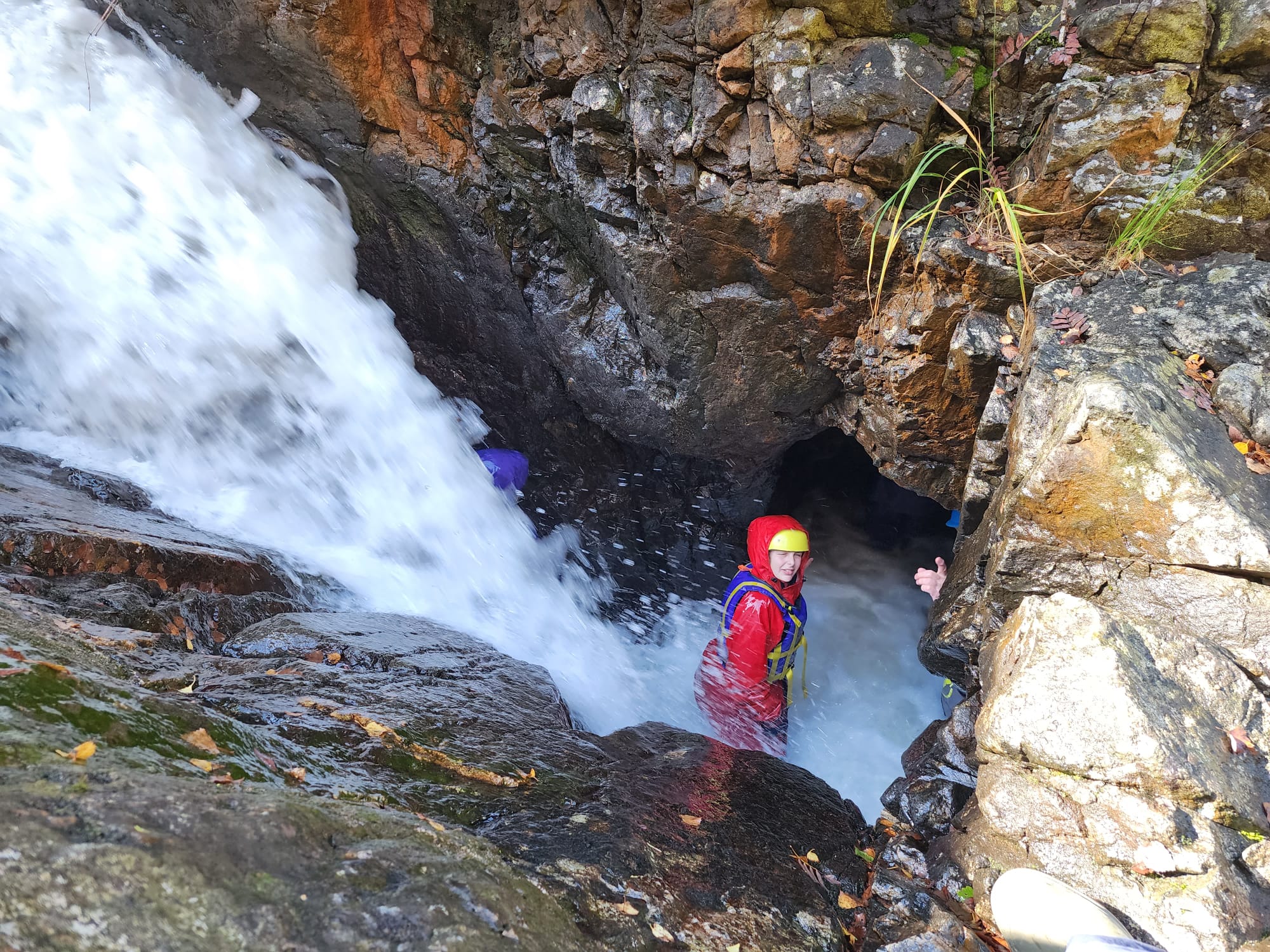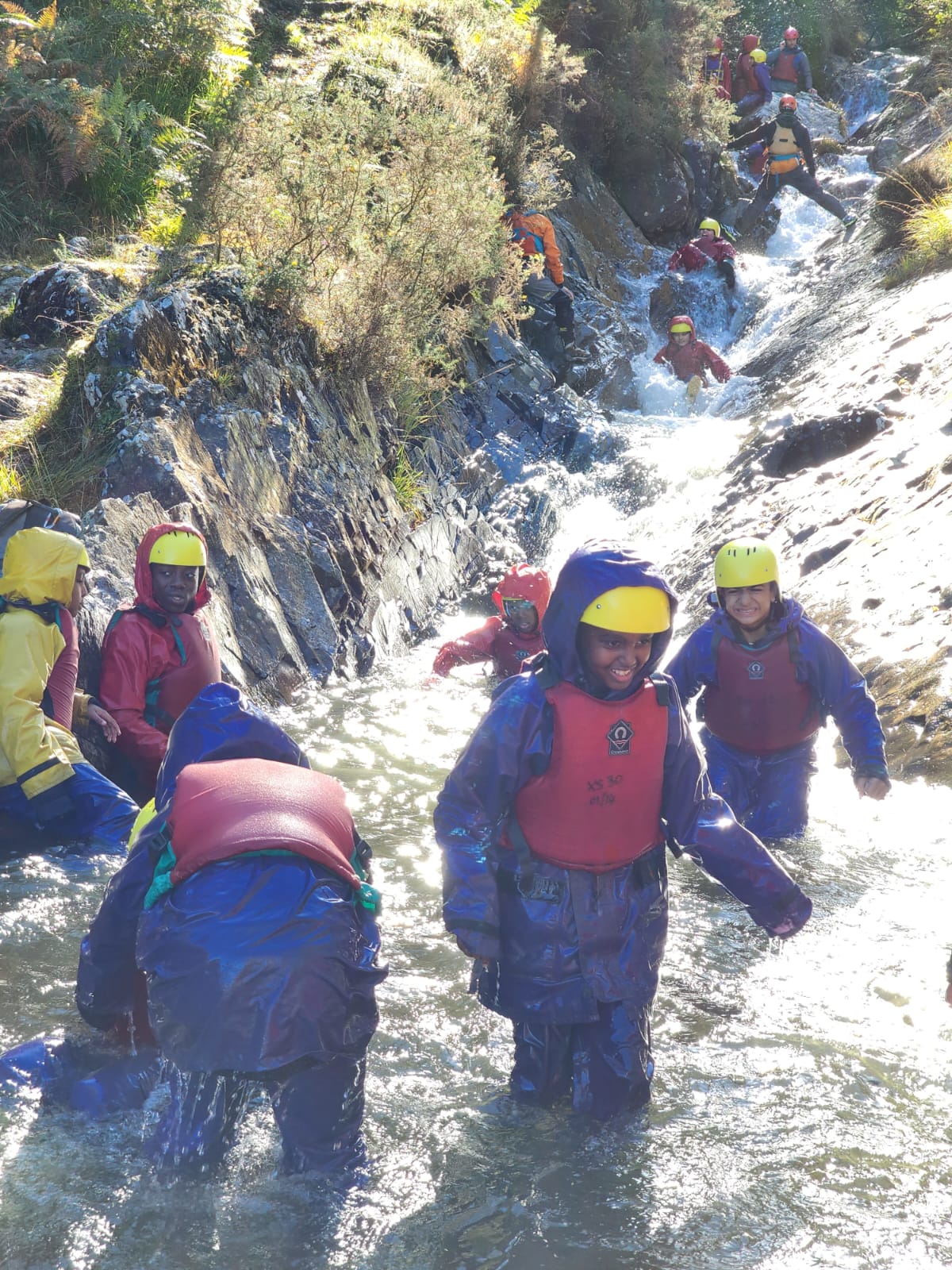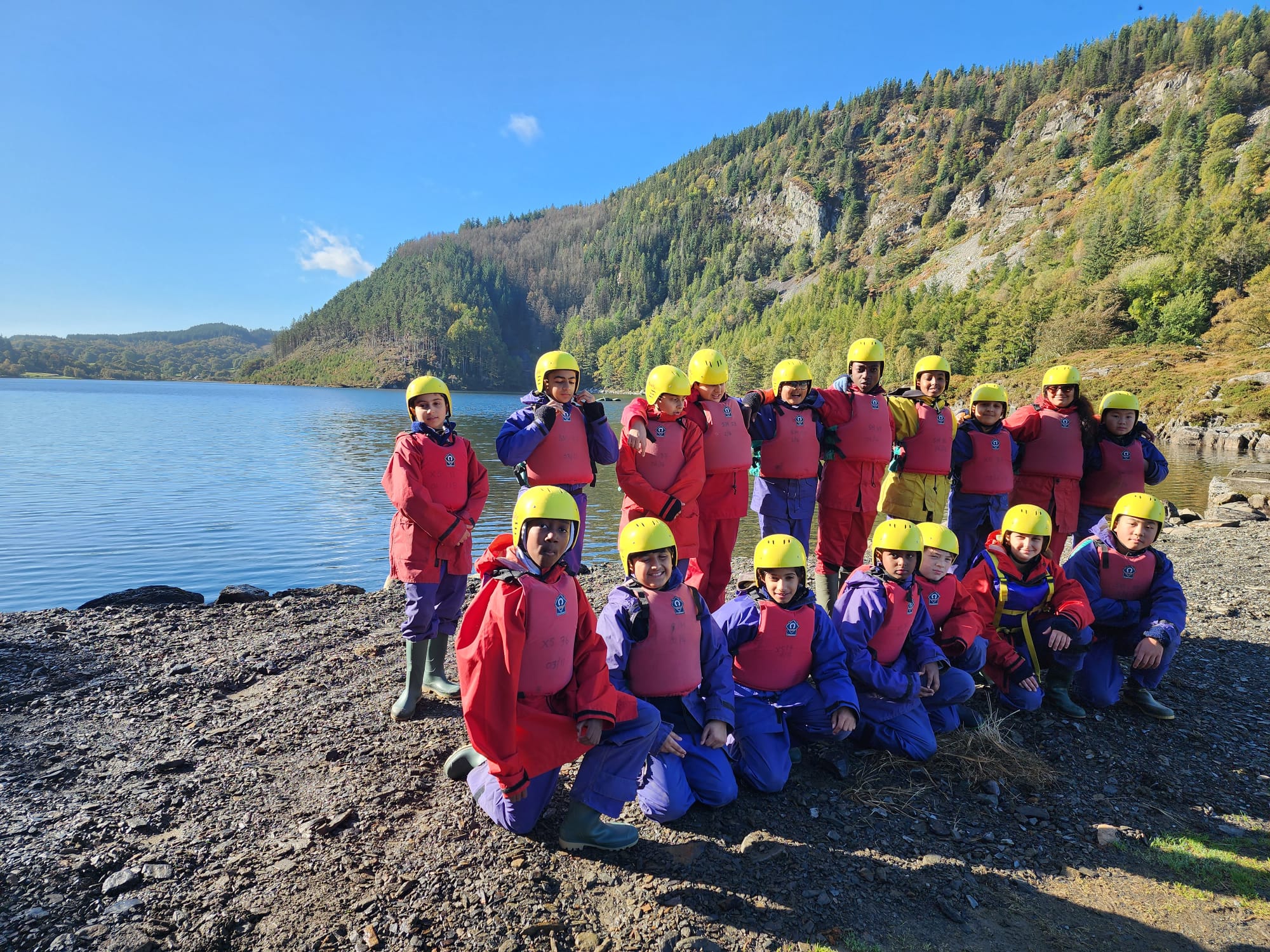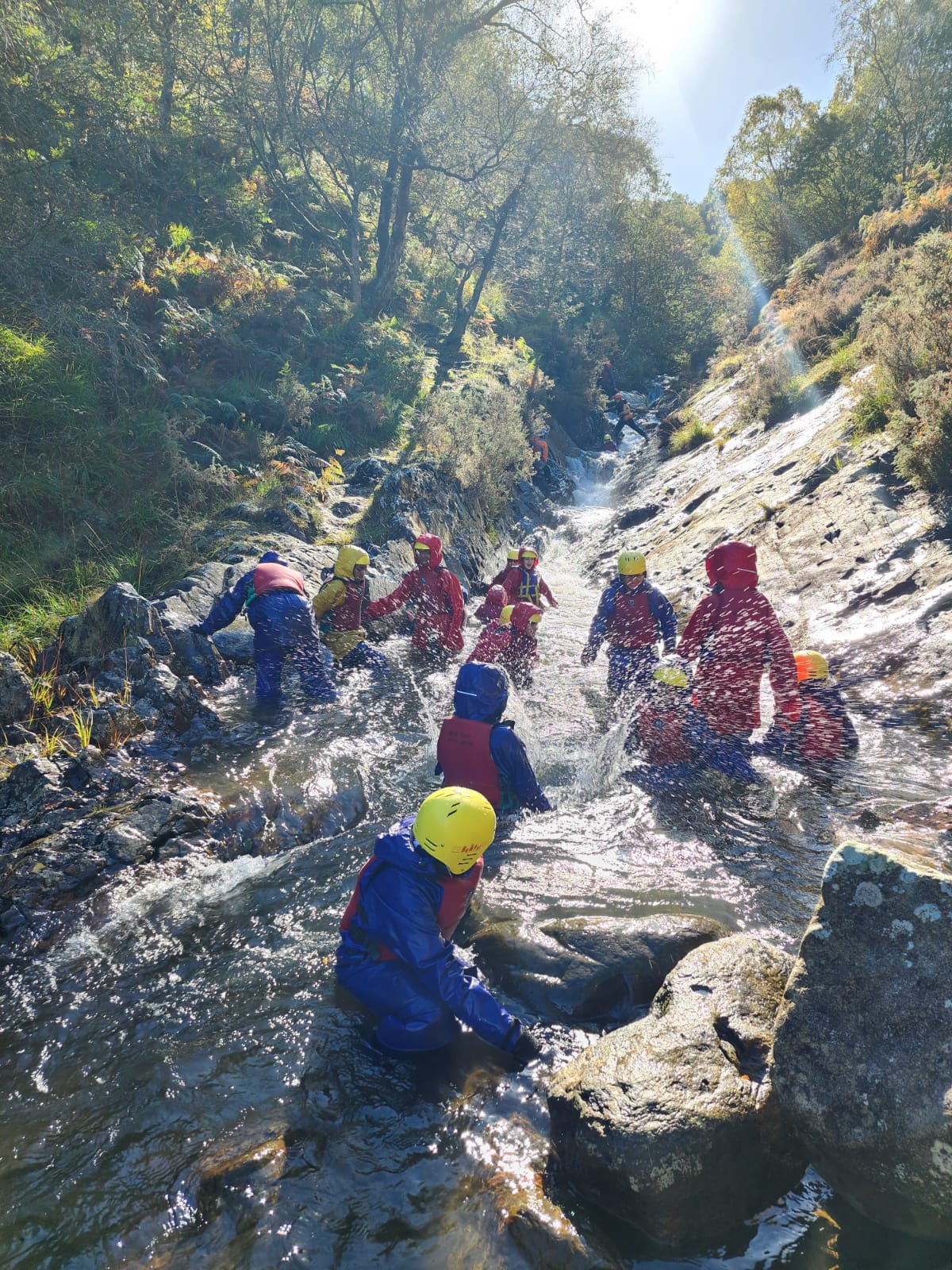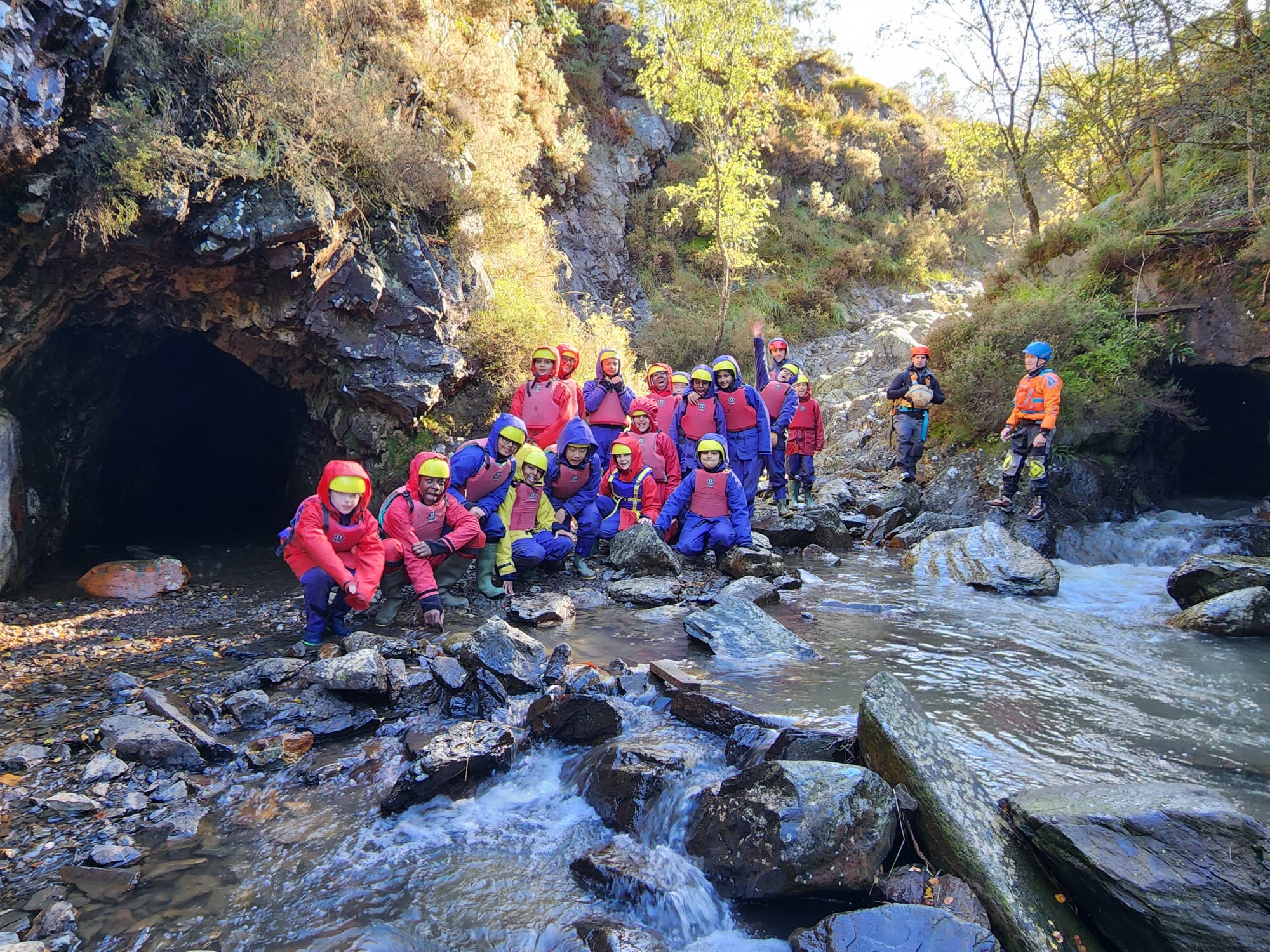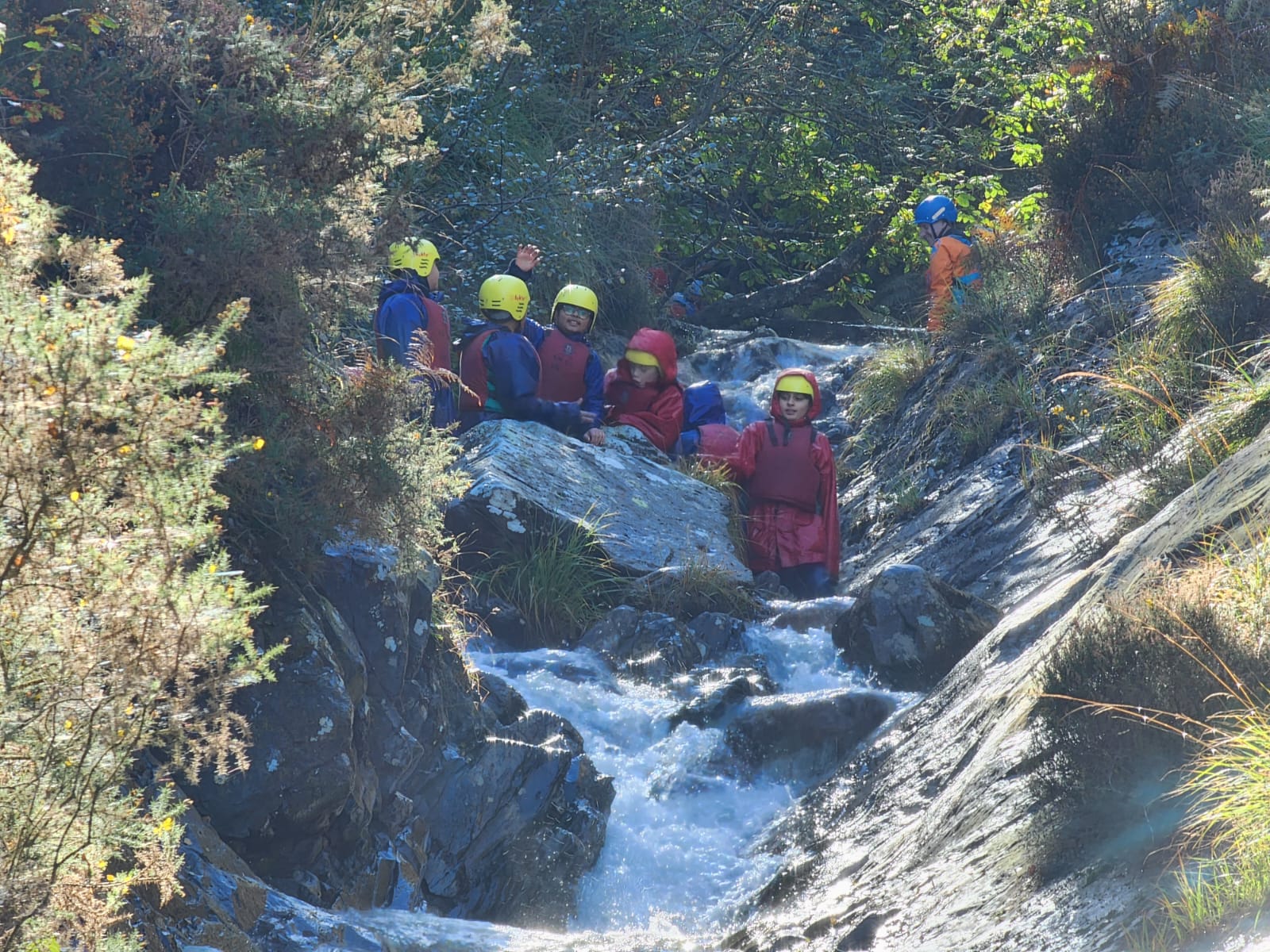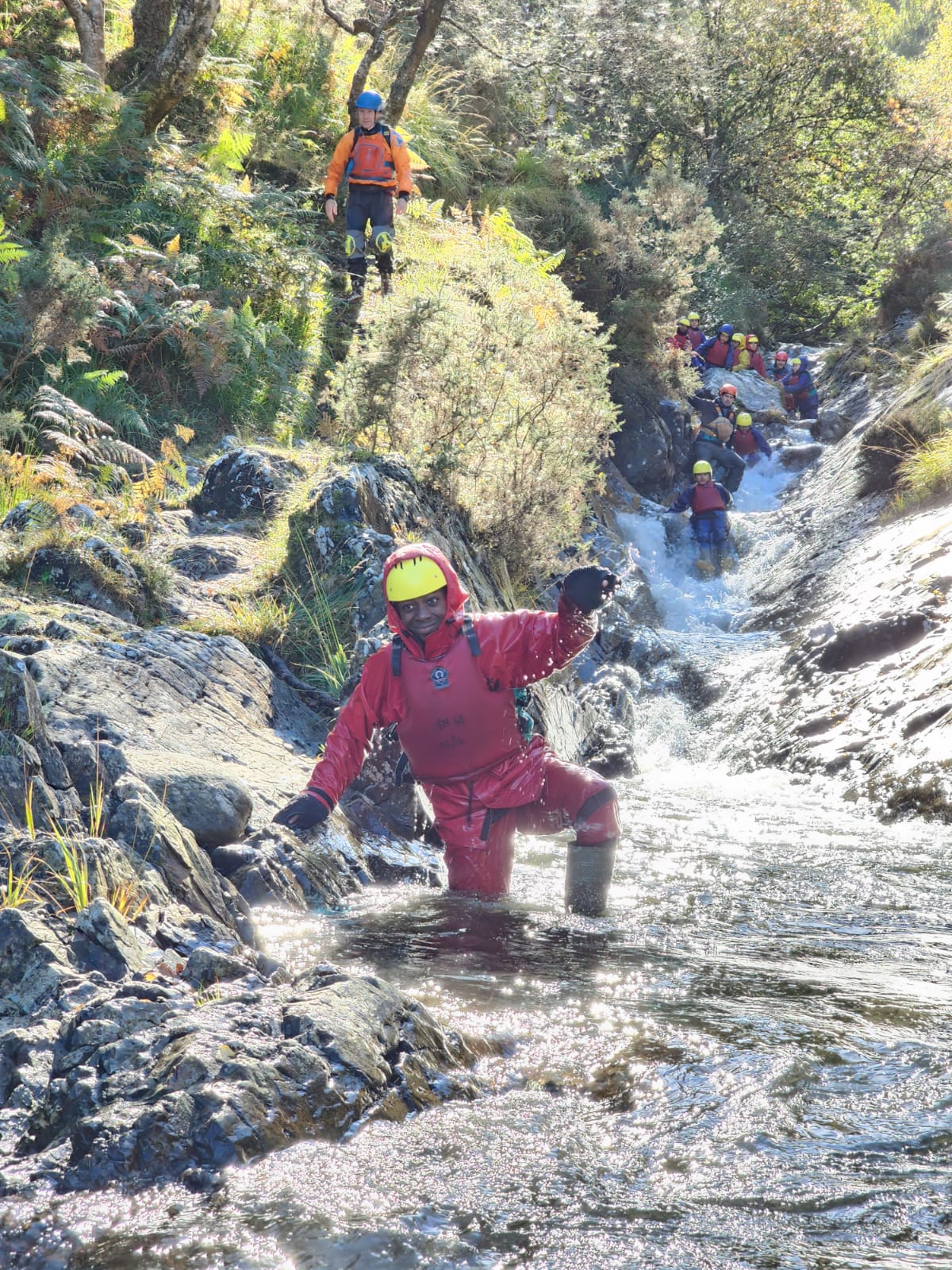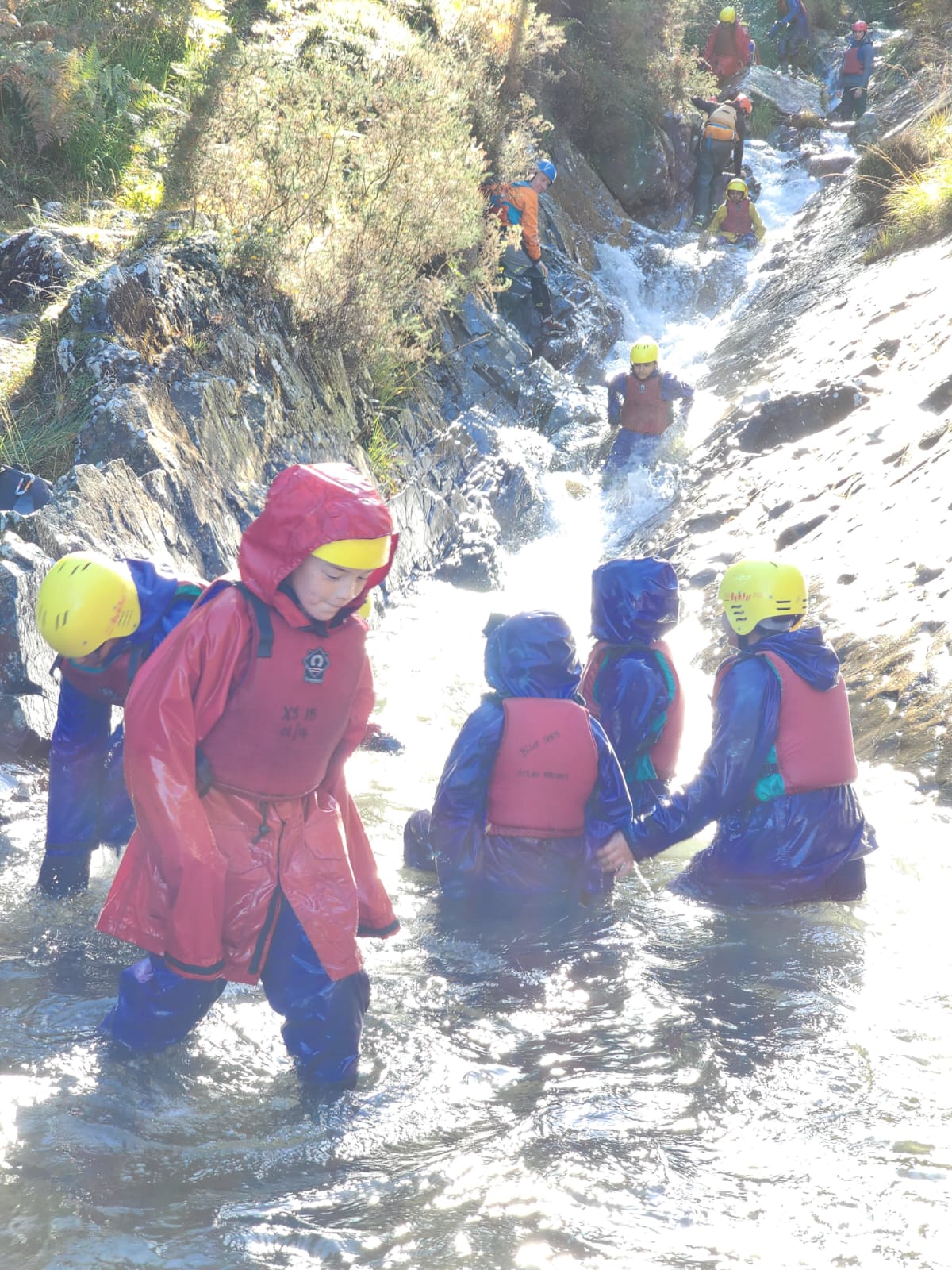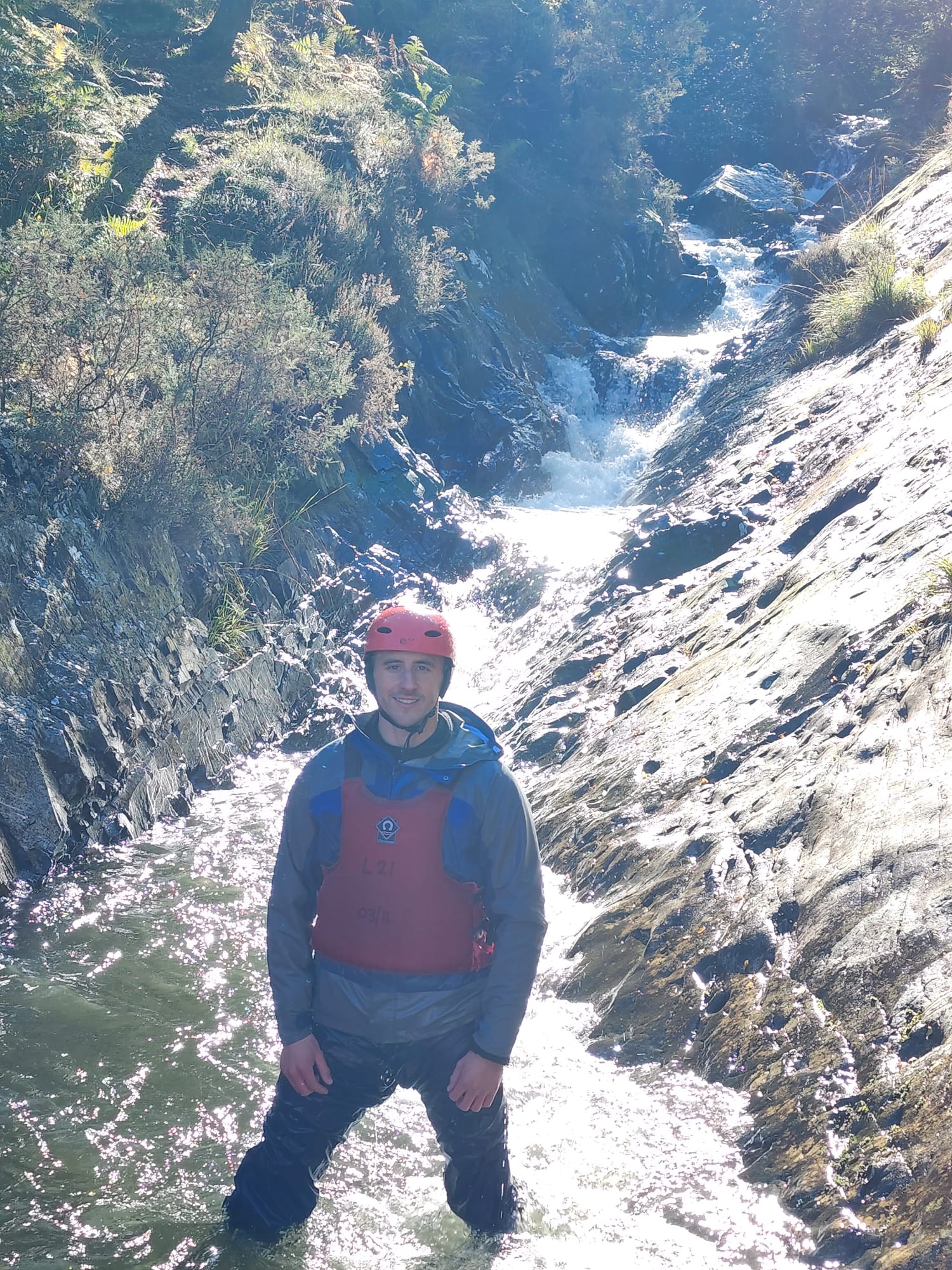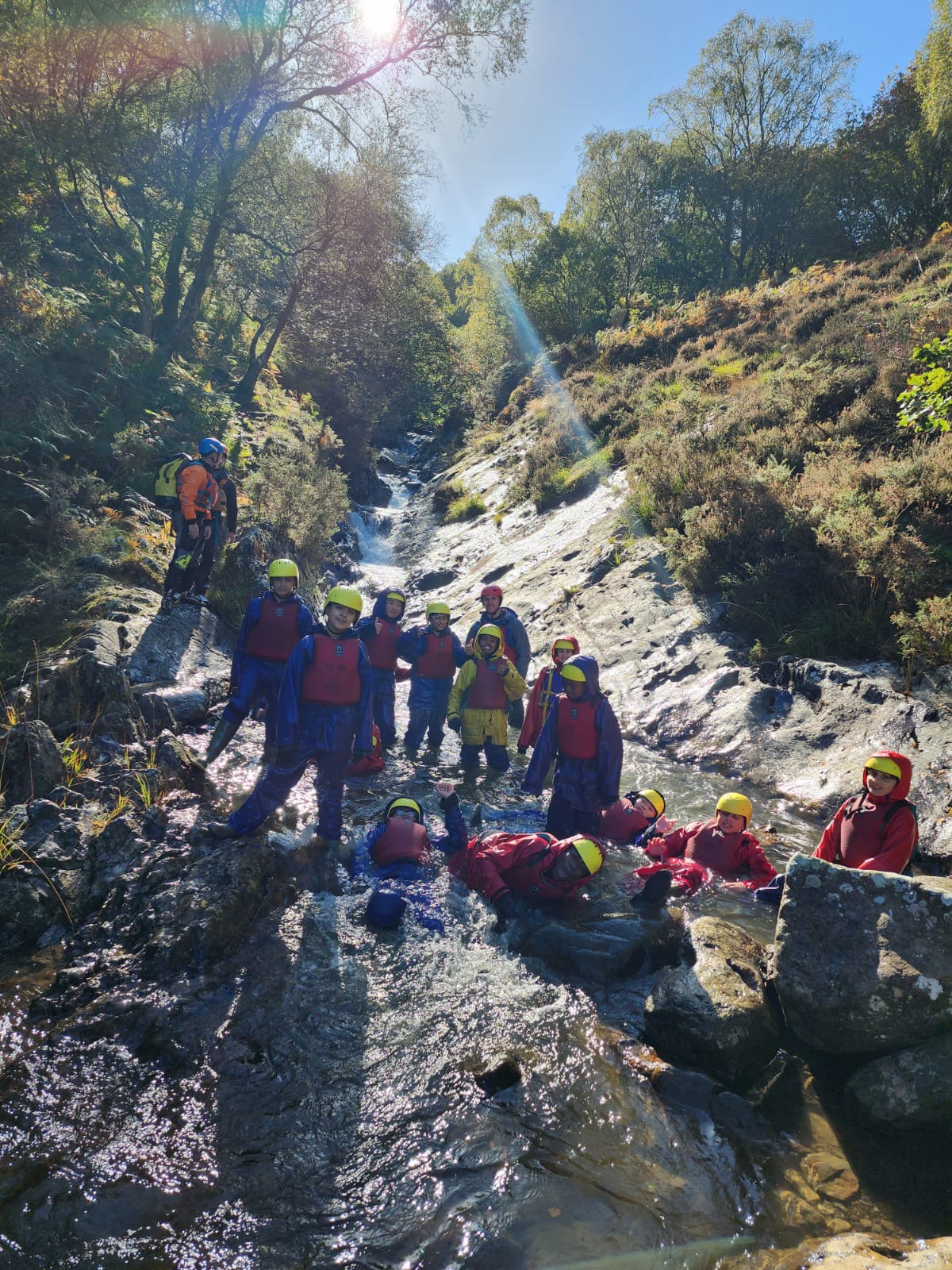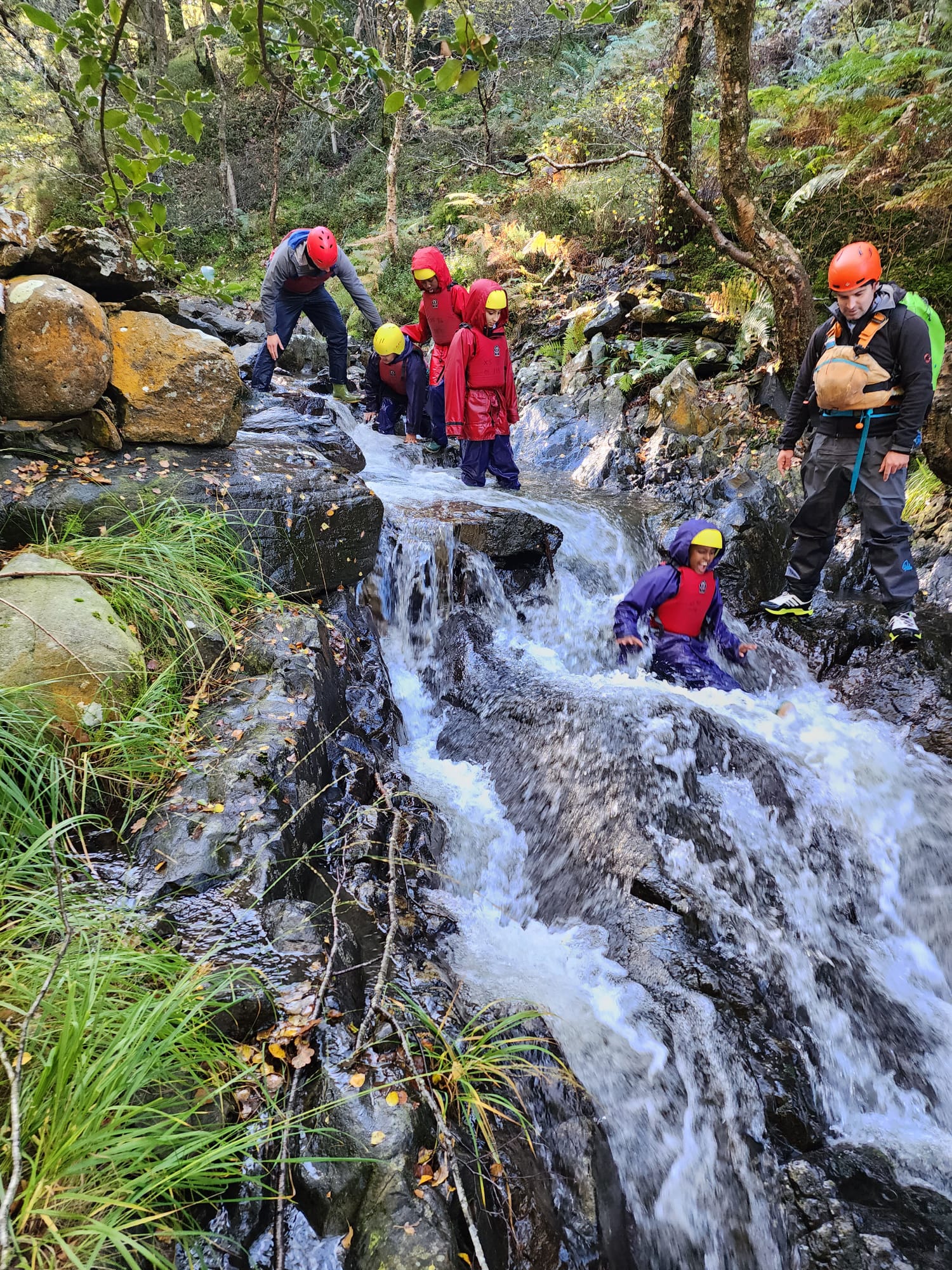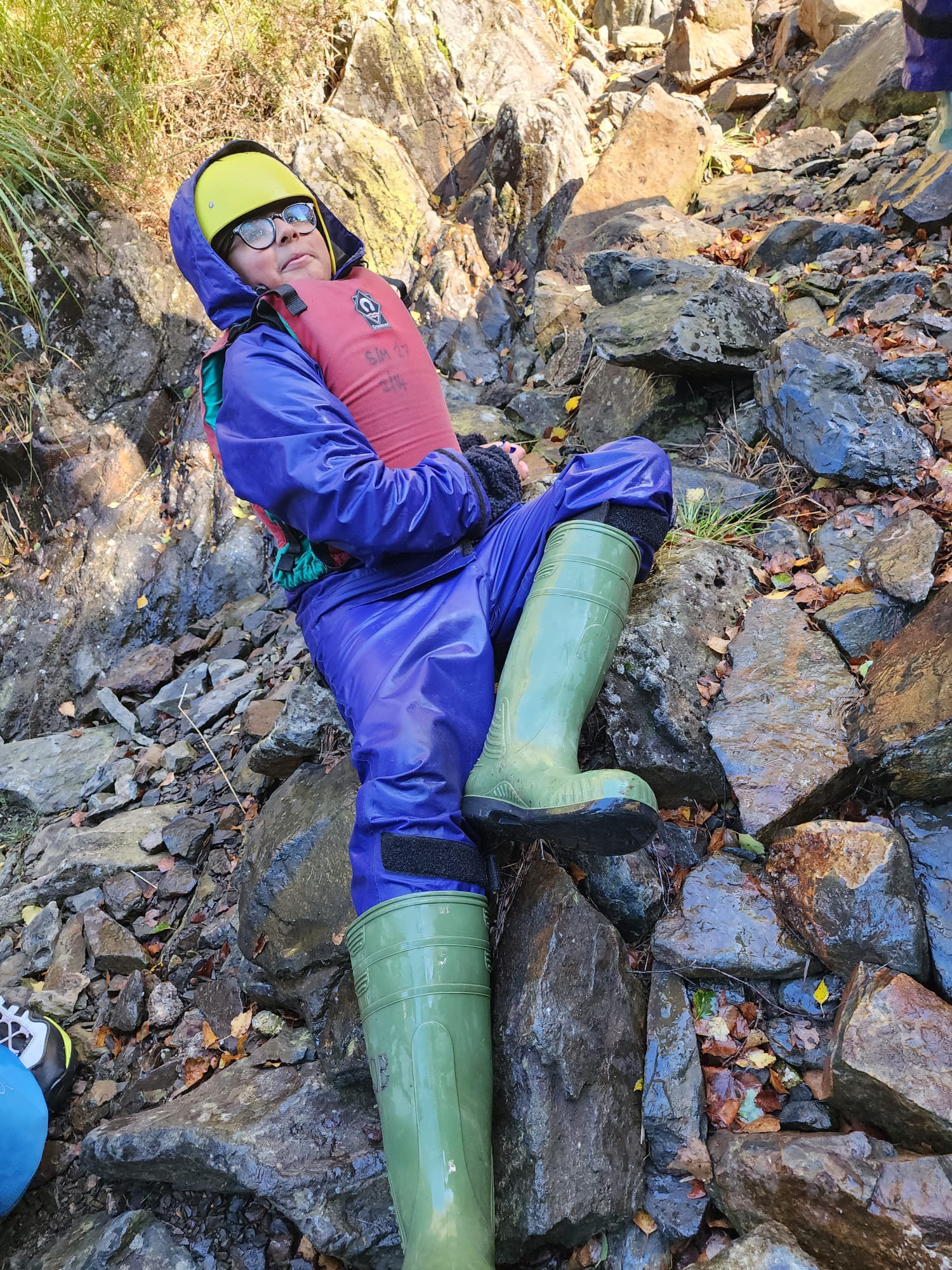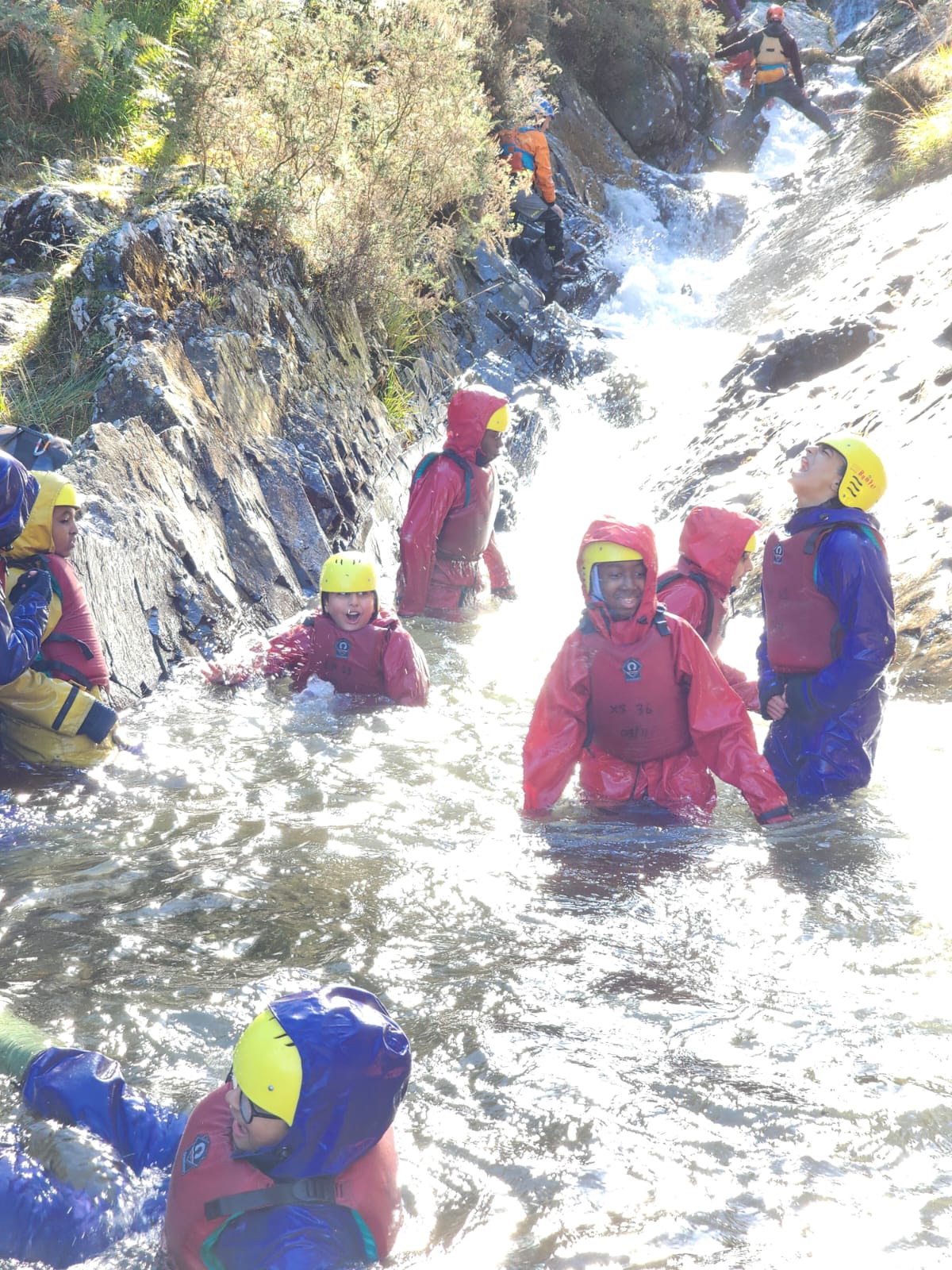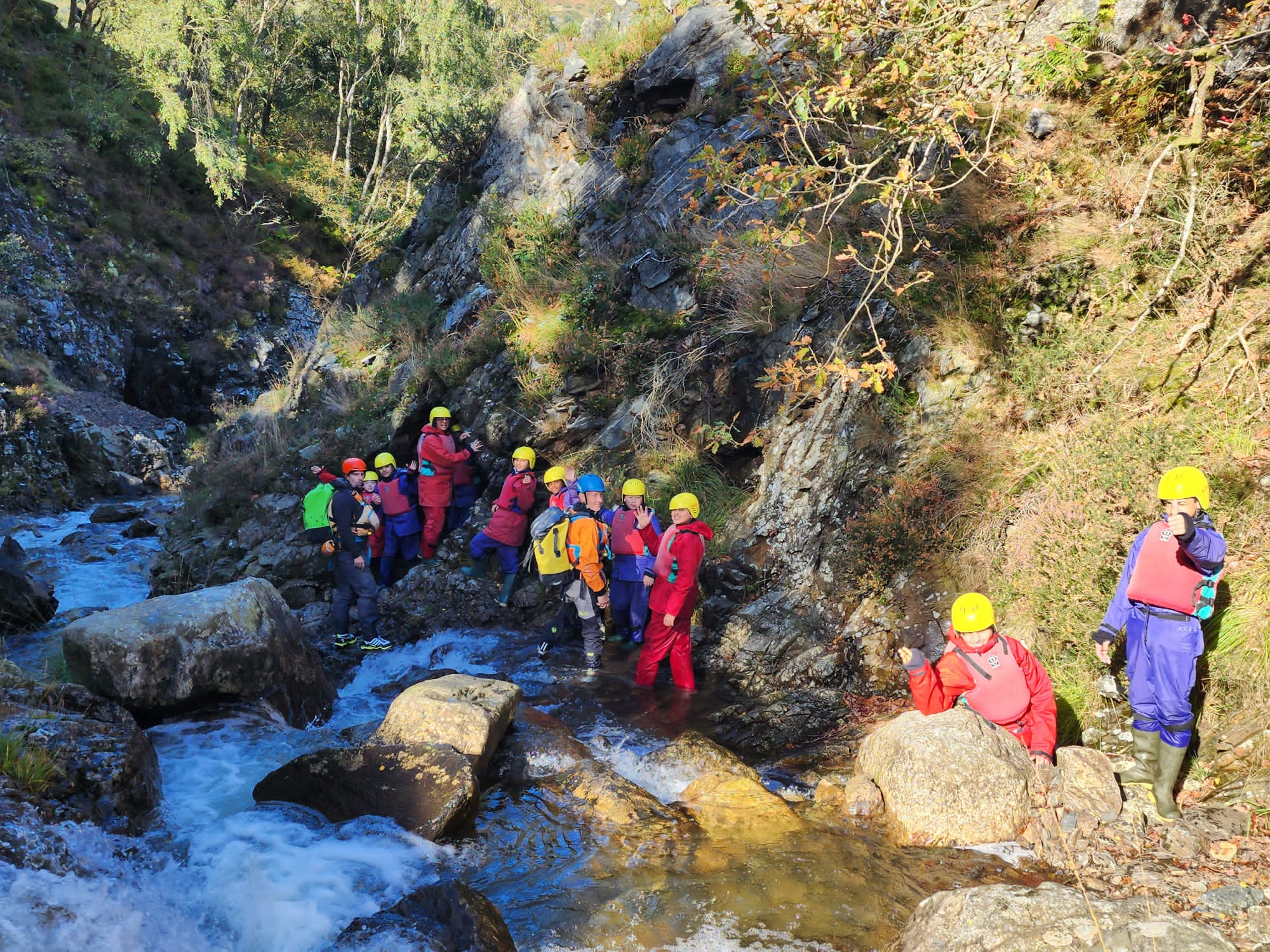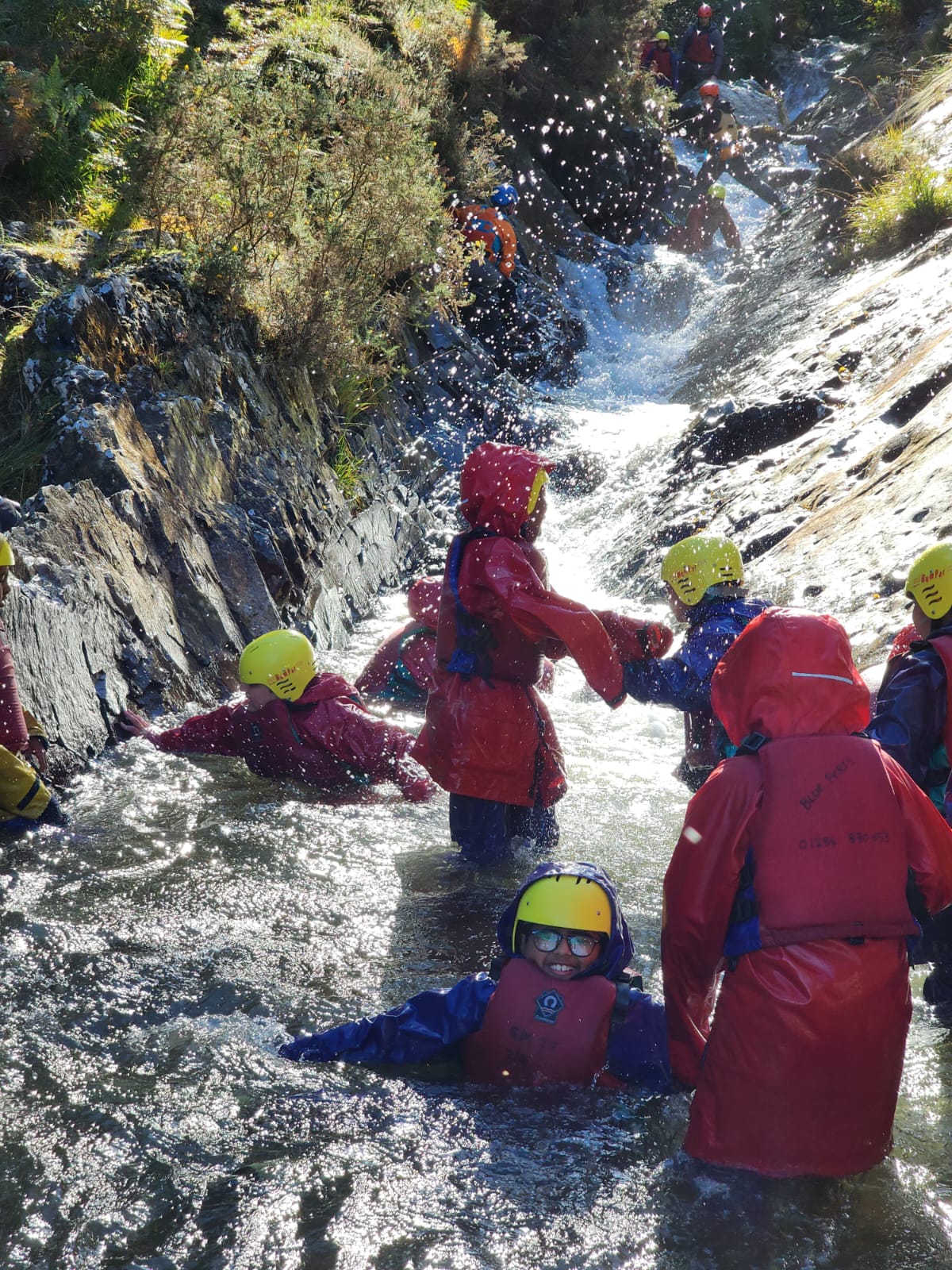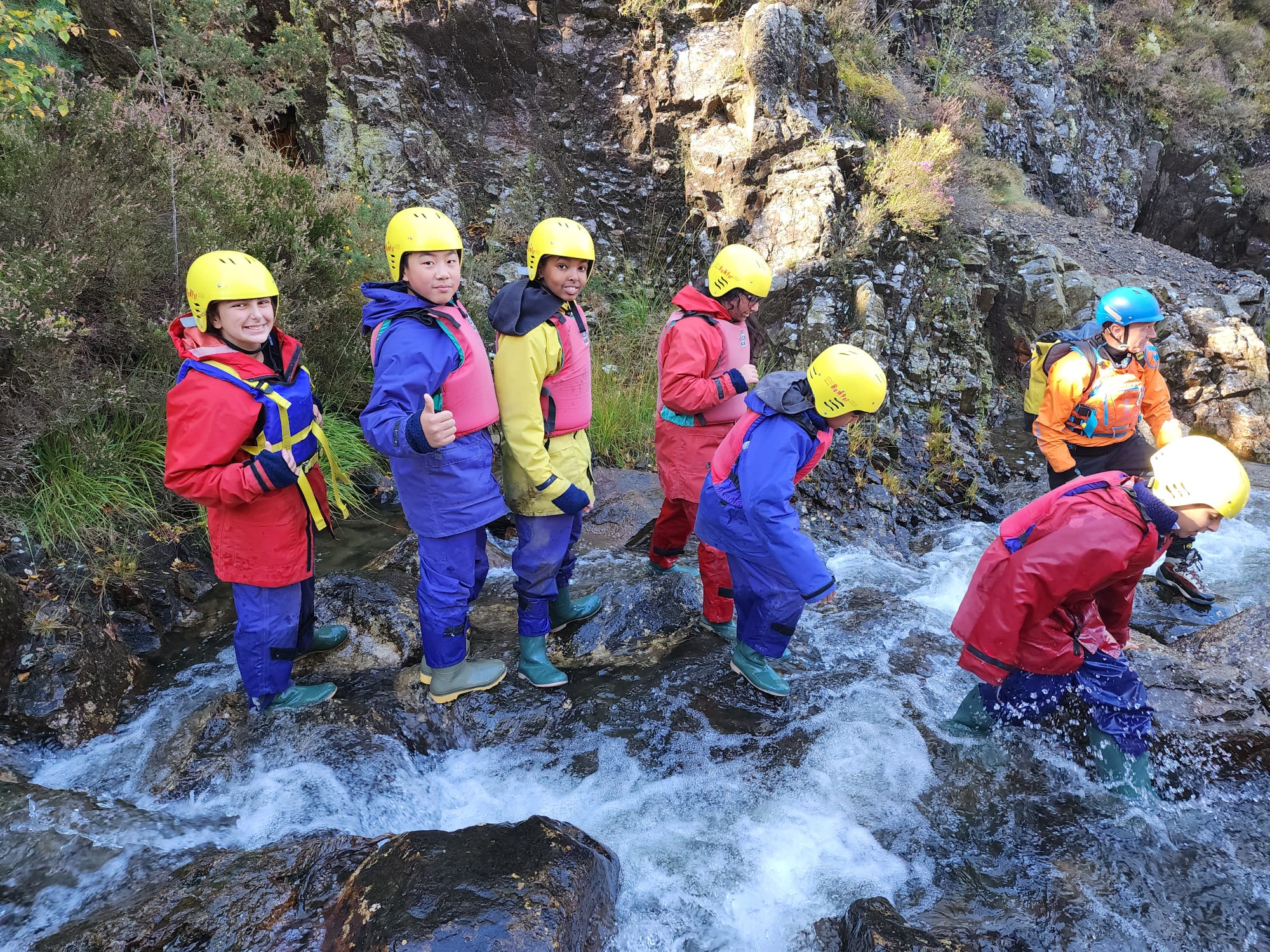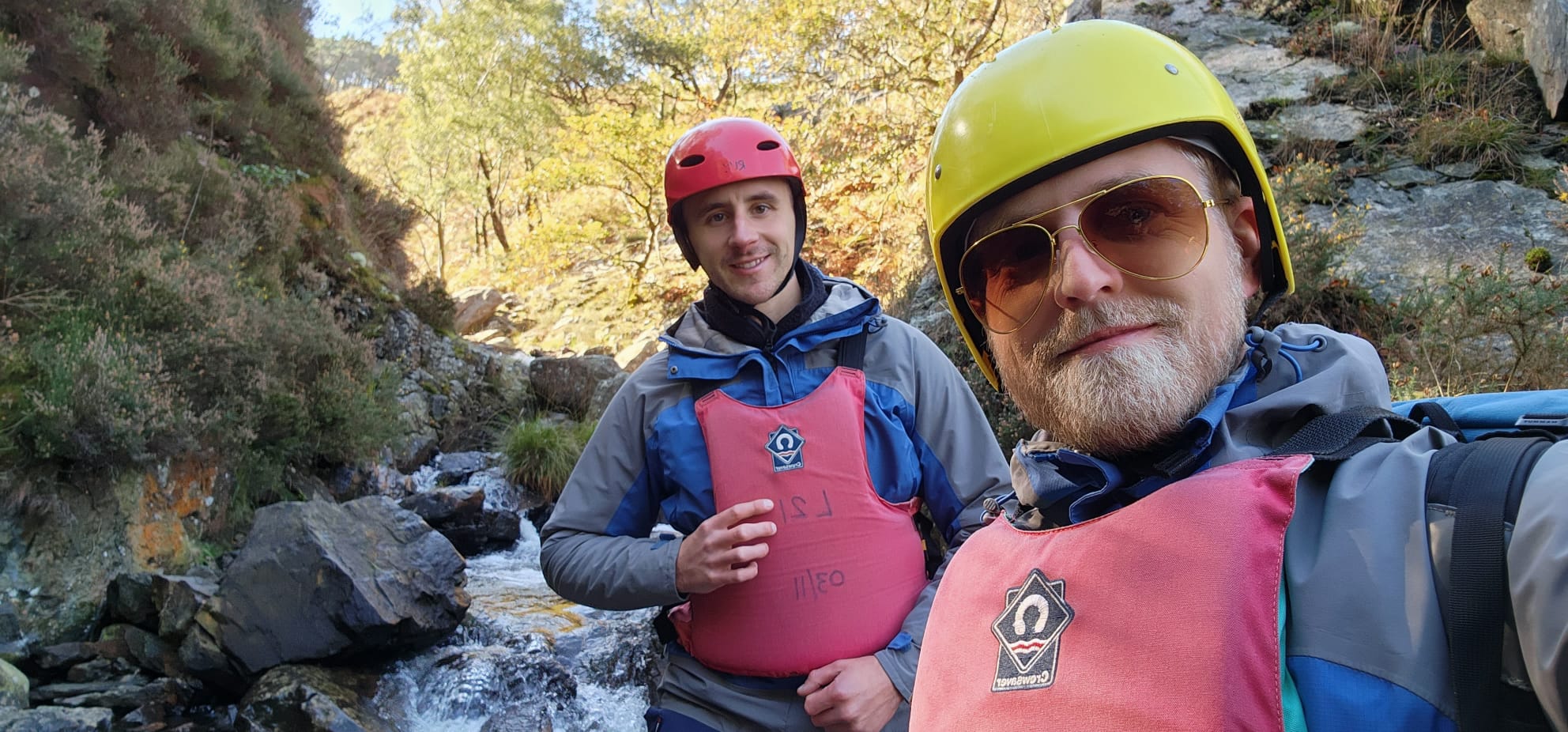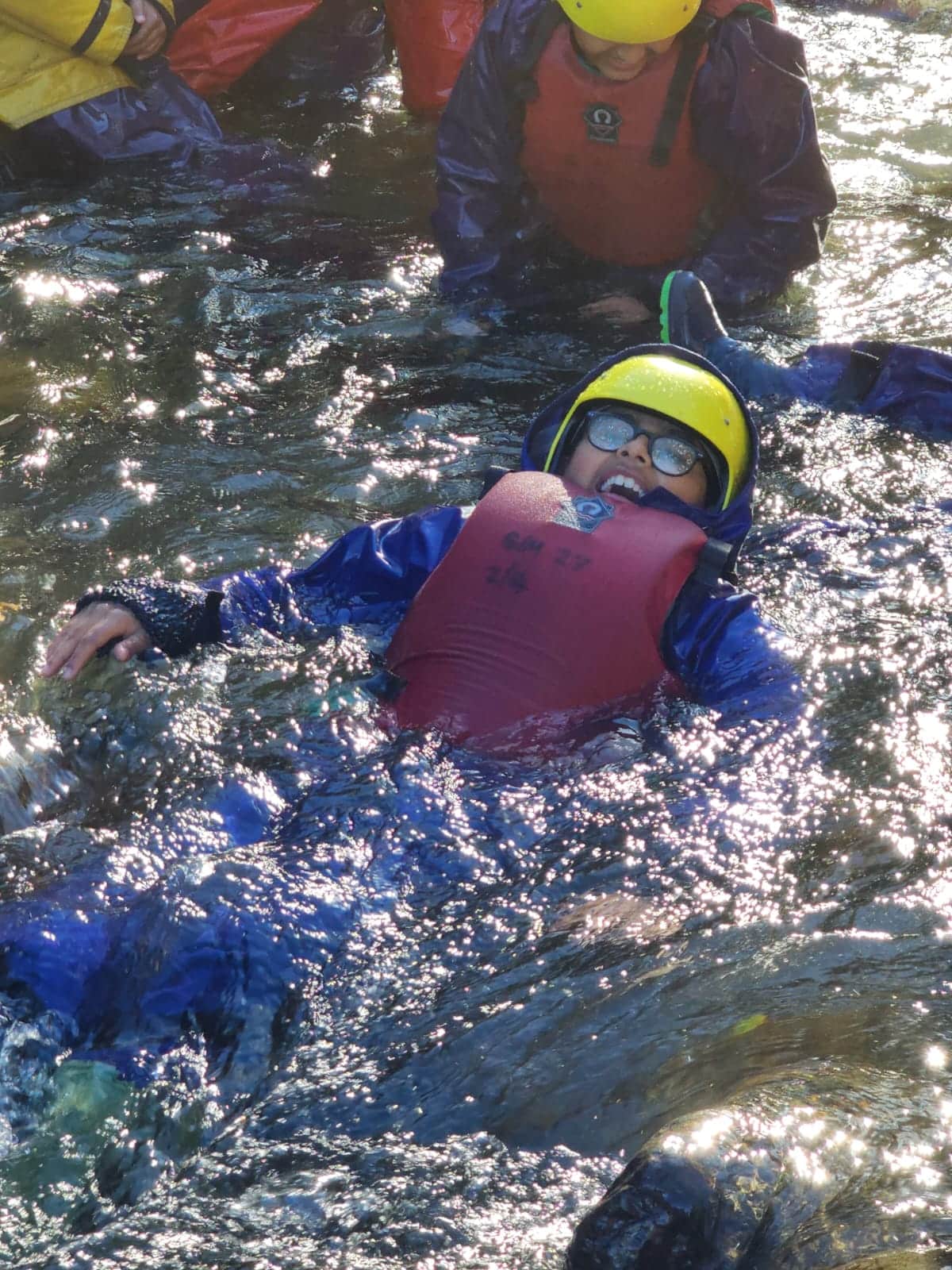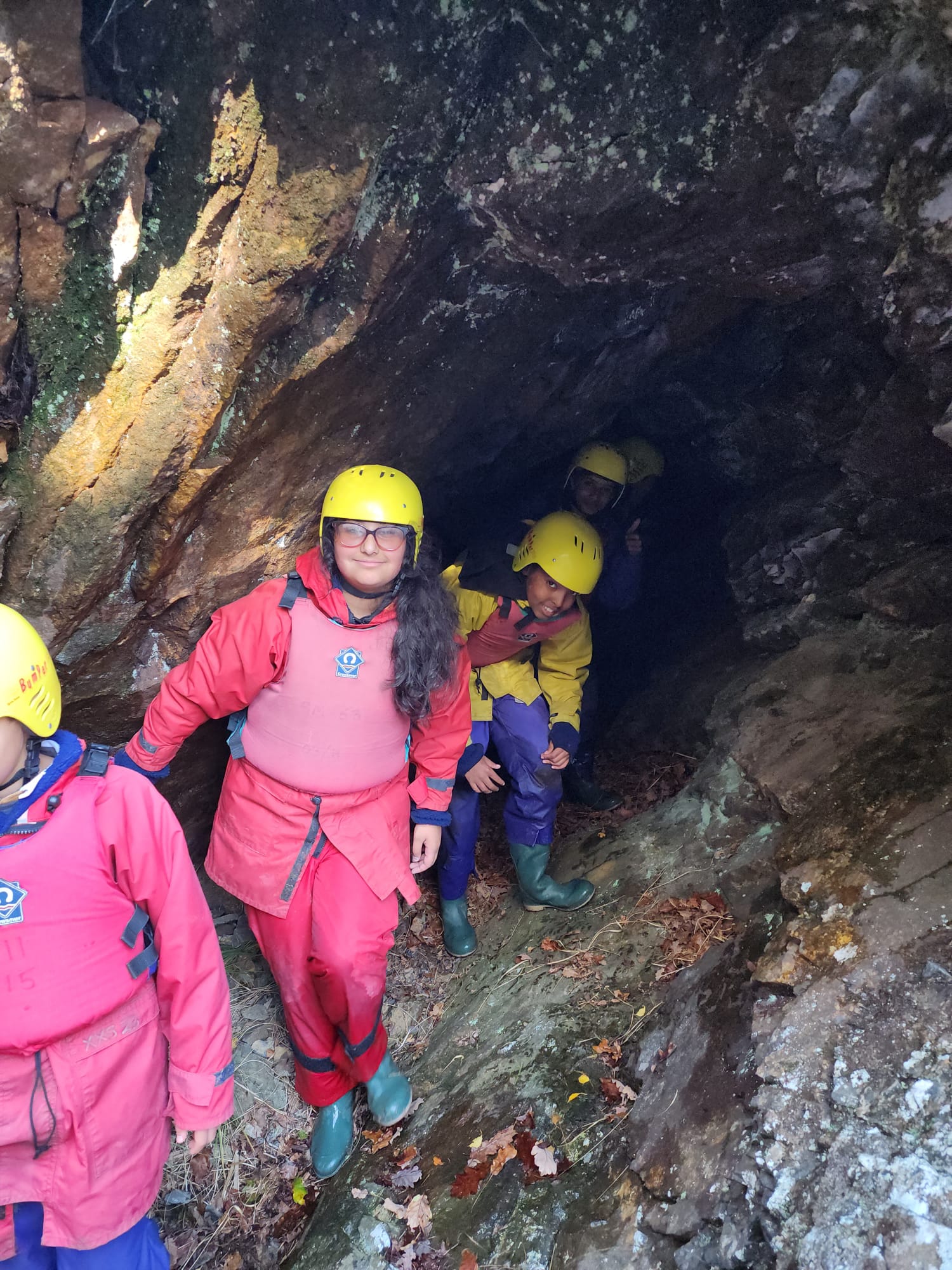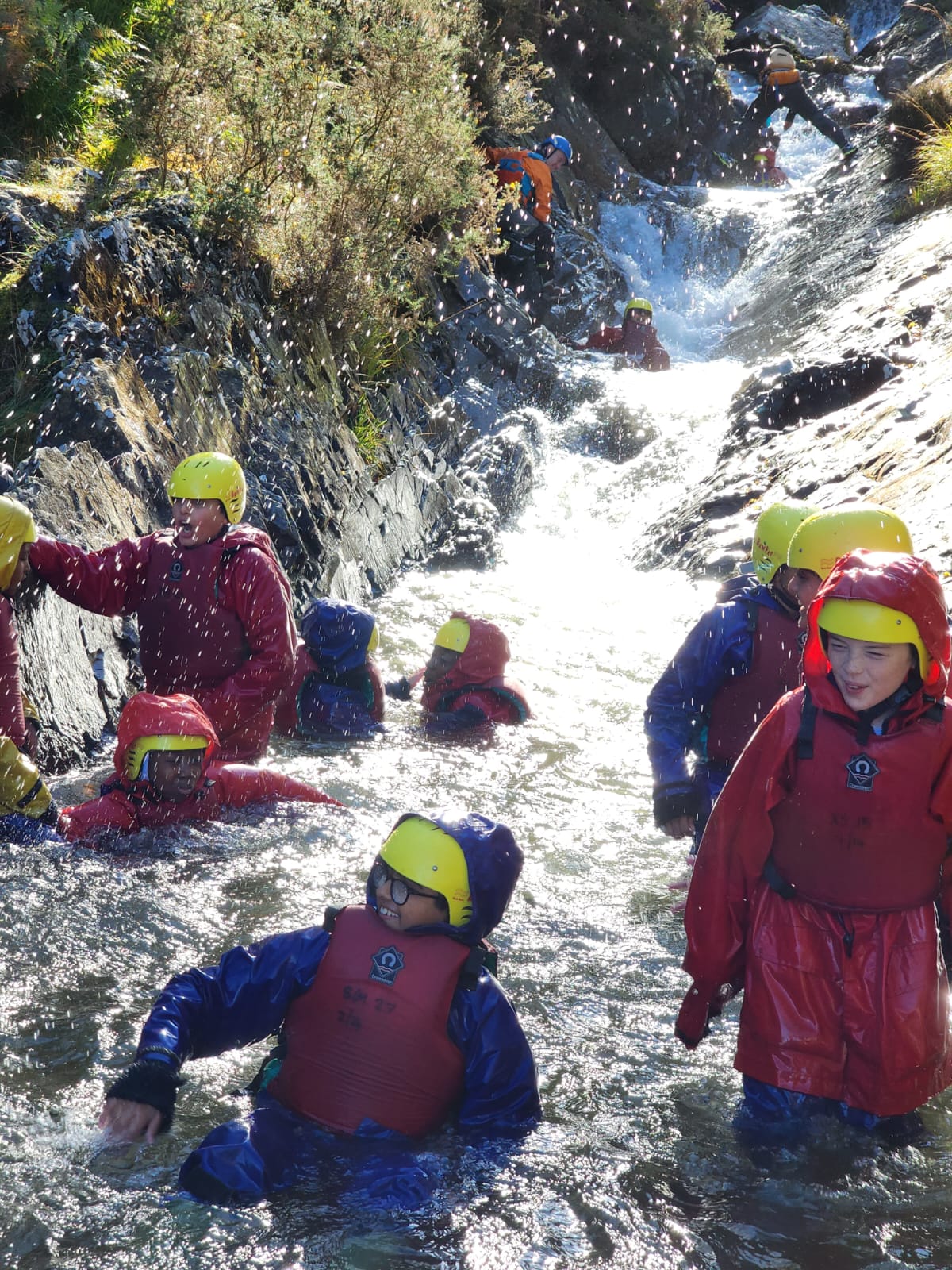 After packing our bags and stripping our beds, it was time to make our lunches, ready for the coach journey home, later.
We had a lovely selection of cereal, toast, croissants, fruit and yoghurts to choose from for breakfast, before getting helmets and buoyancy aids fitted for later. We loaded the minibuses and headed to Llyn Padarn (Lake Padarn) for our canoeing session. We worked as a team to carry the boats down to the lagoons, before tying them together into paired, stable boats.
After some paddle skills practice, we headed out into the centre of the 100m deep lake, with the mountains of Snowdonia as our backdrop. Lots of games, including swapping places on the boats, before a race back to shore. Lots of fun was had by all: A fantastic way to finish a fantastic week.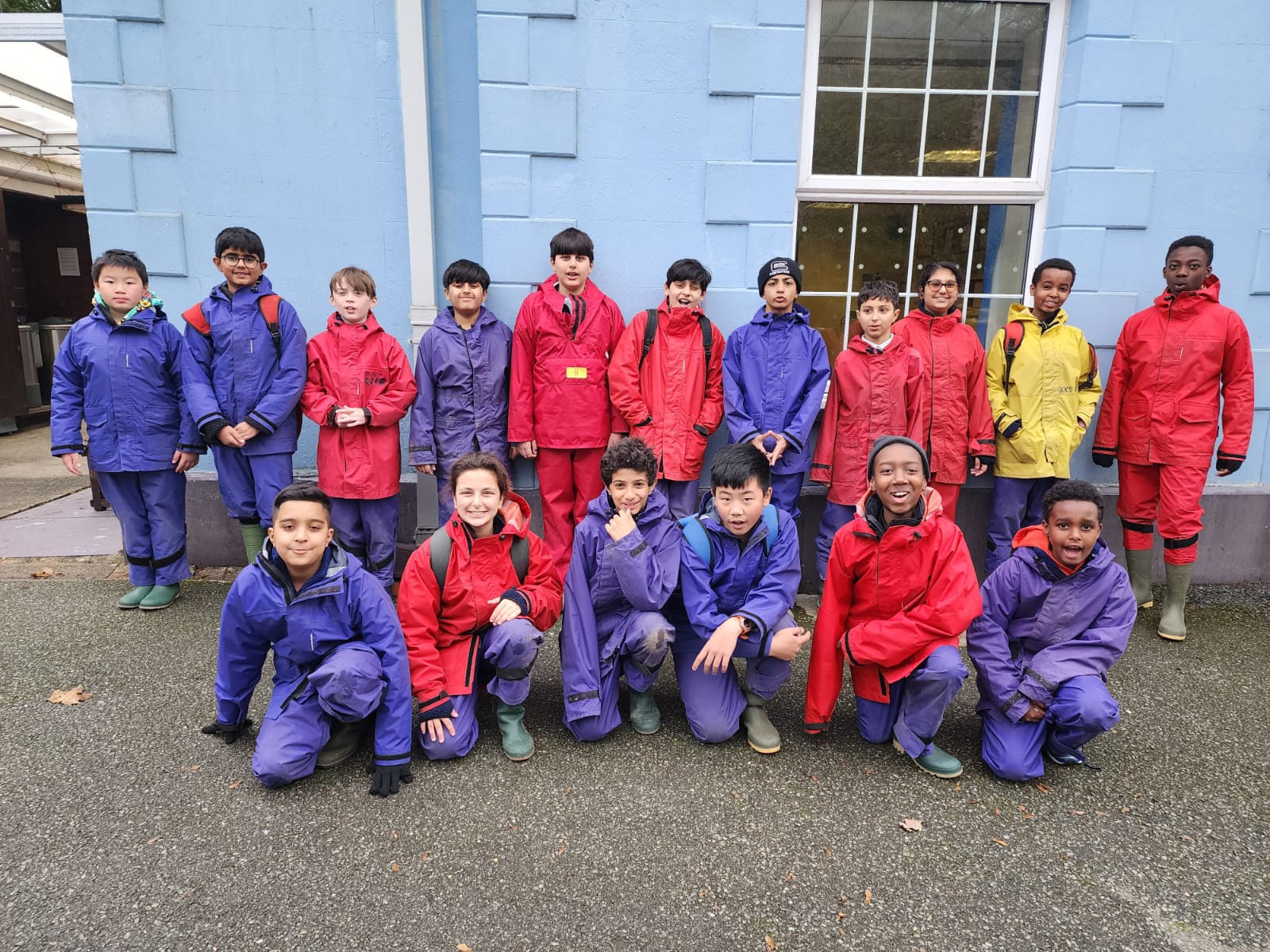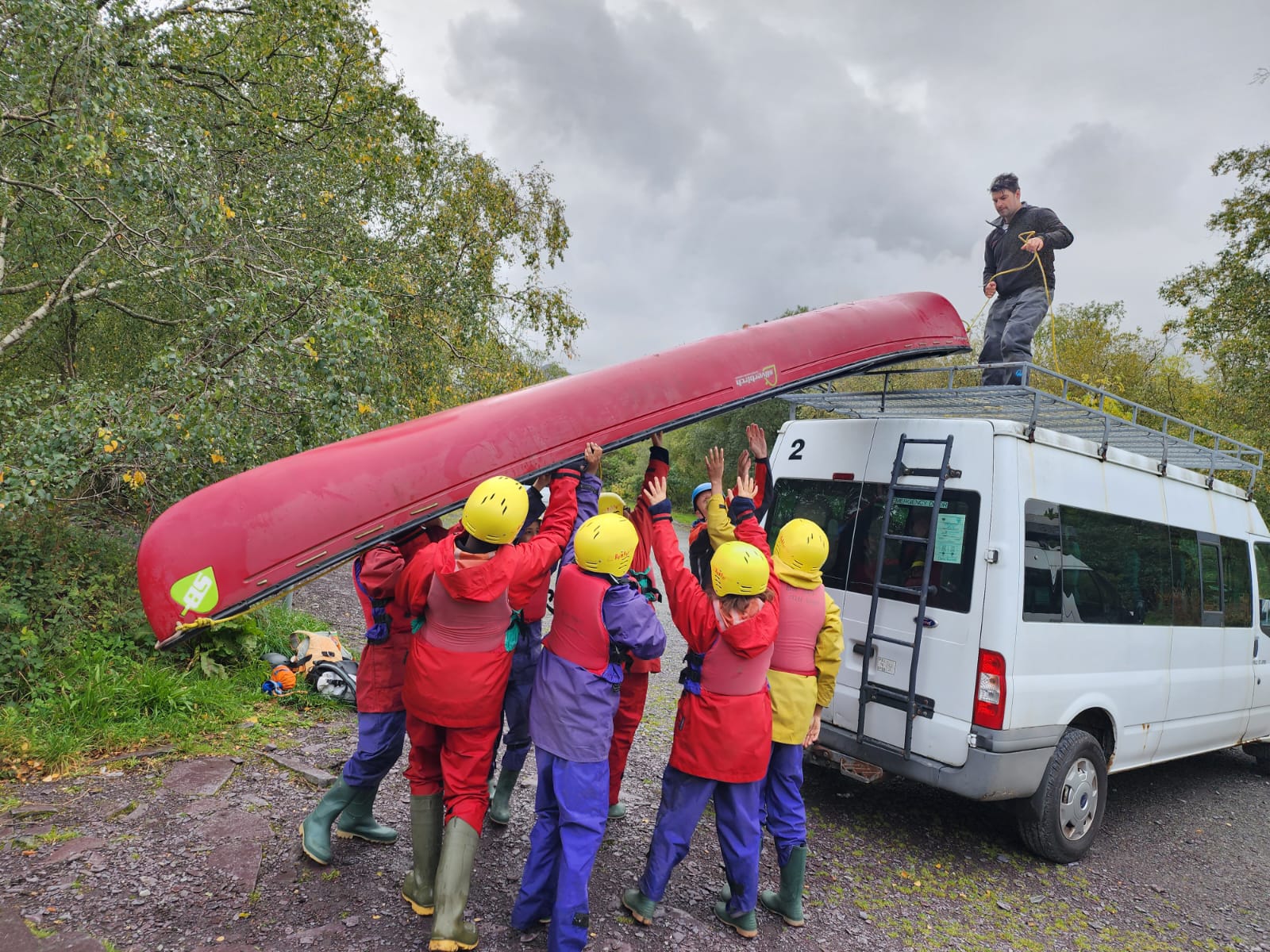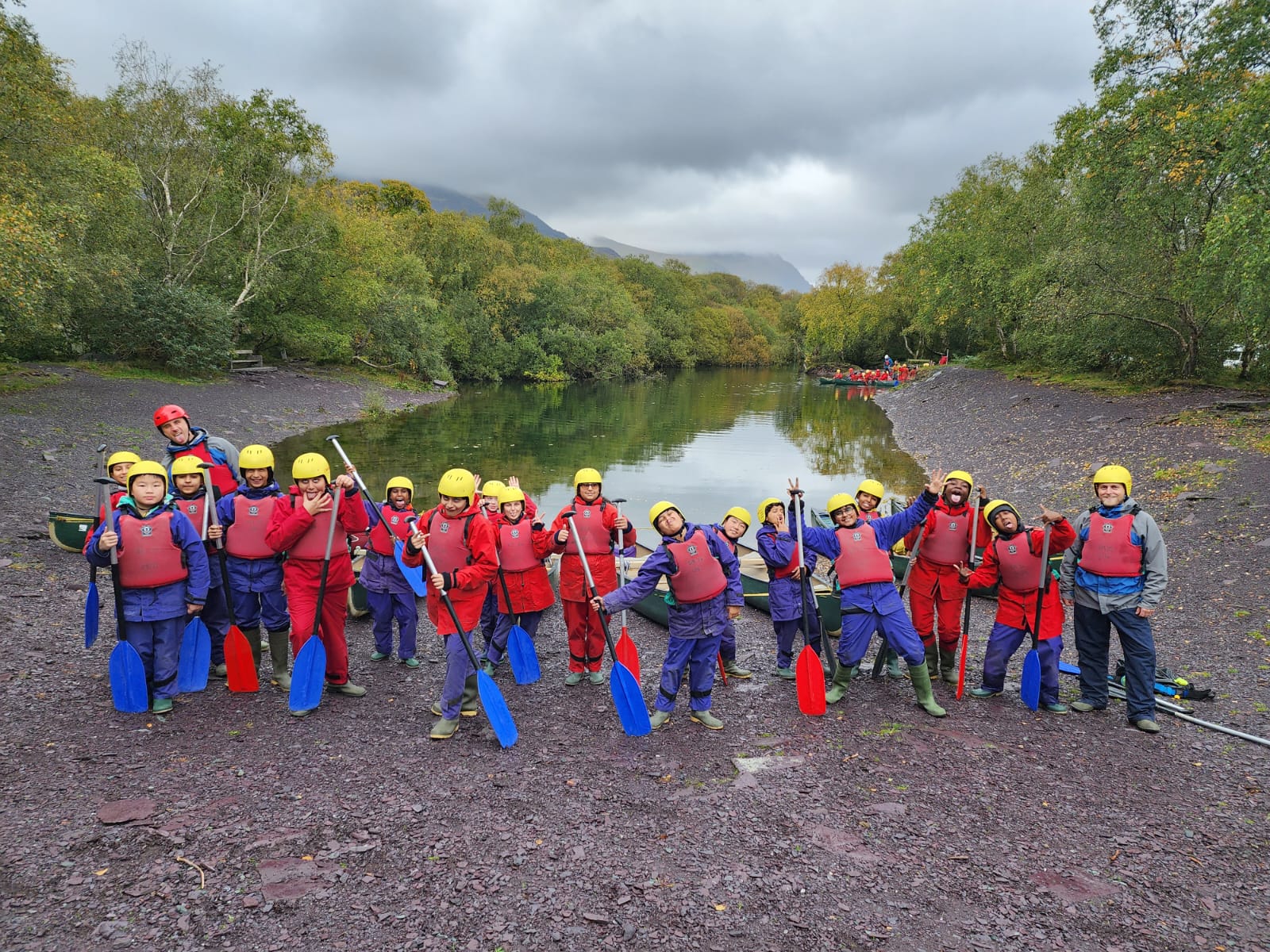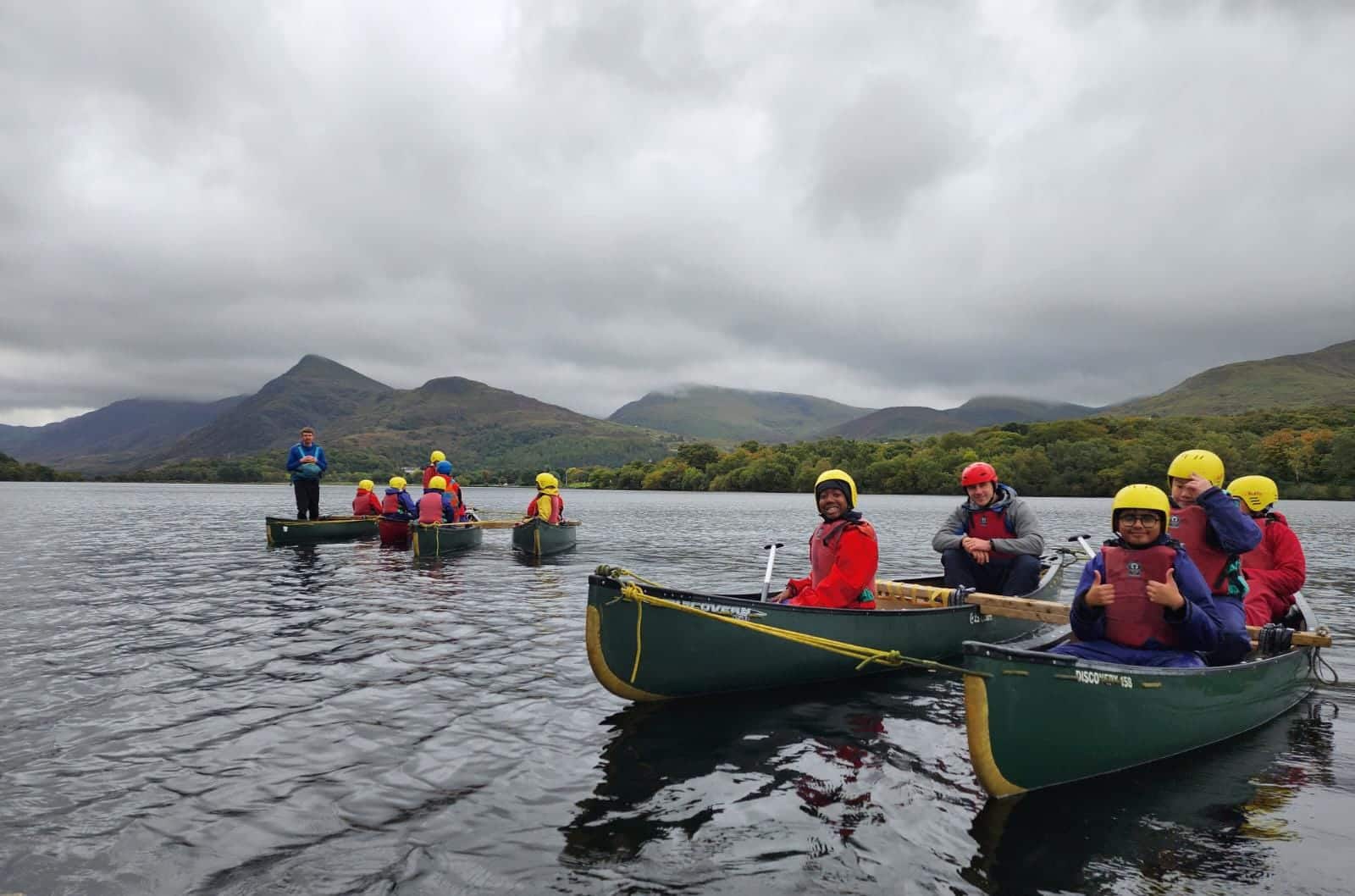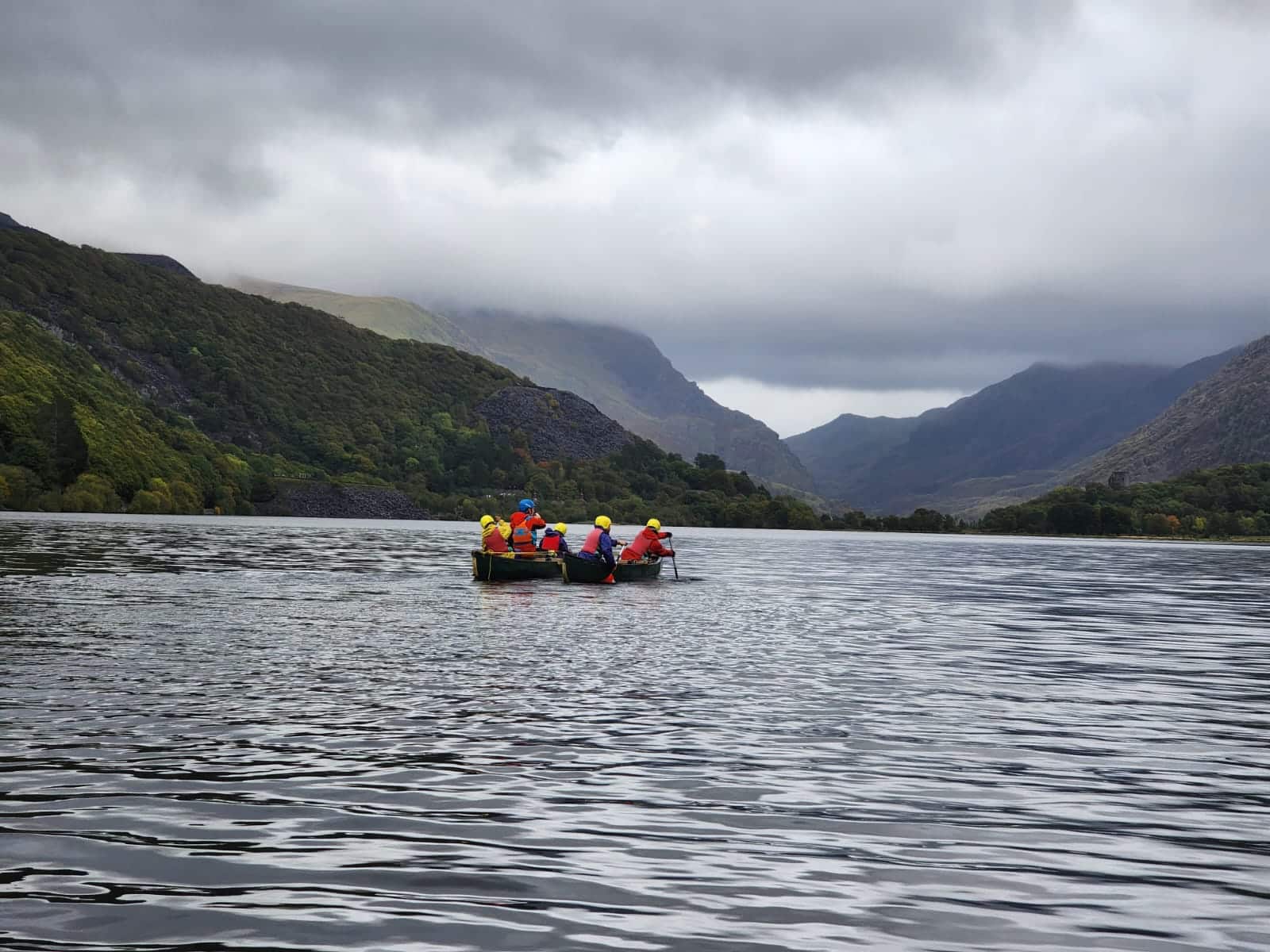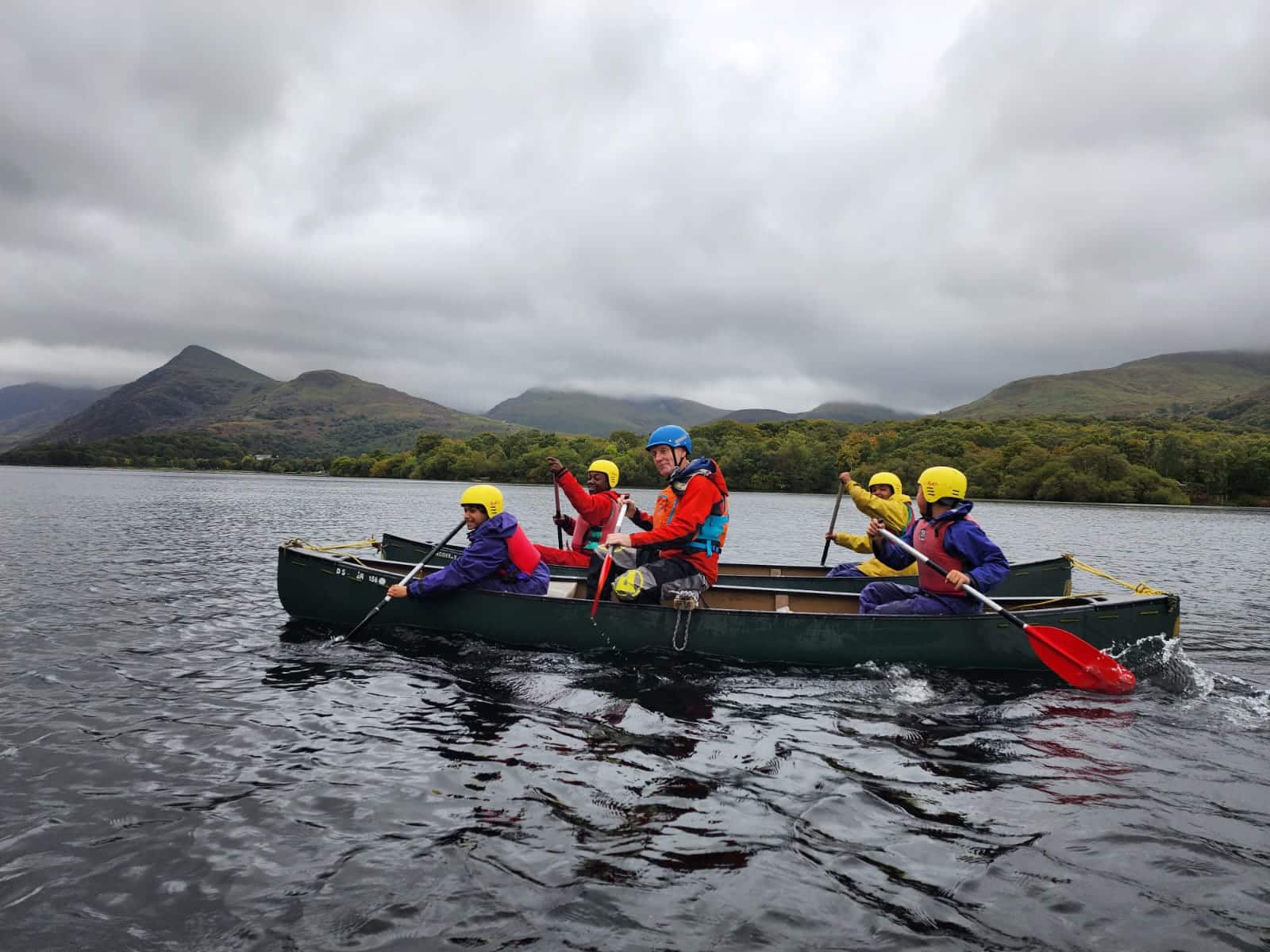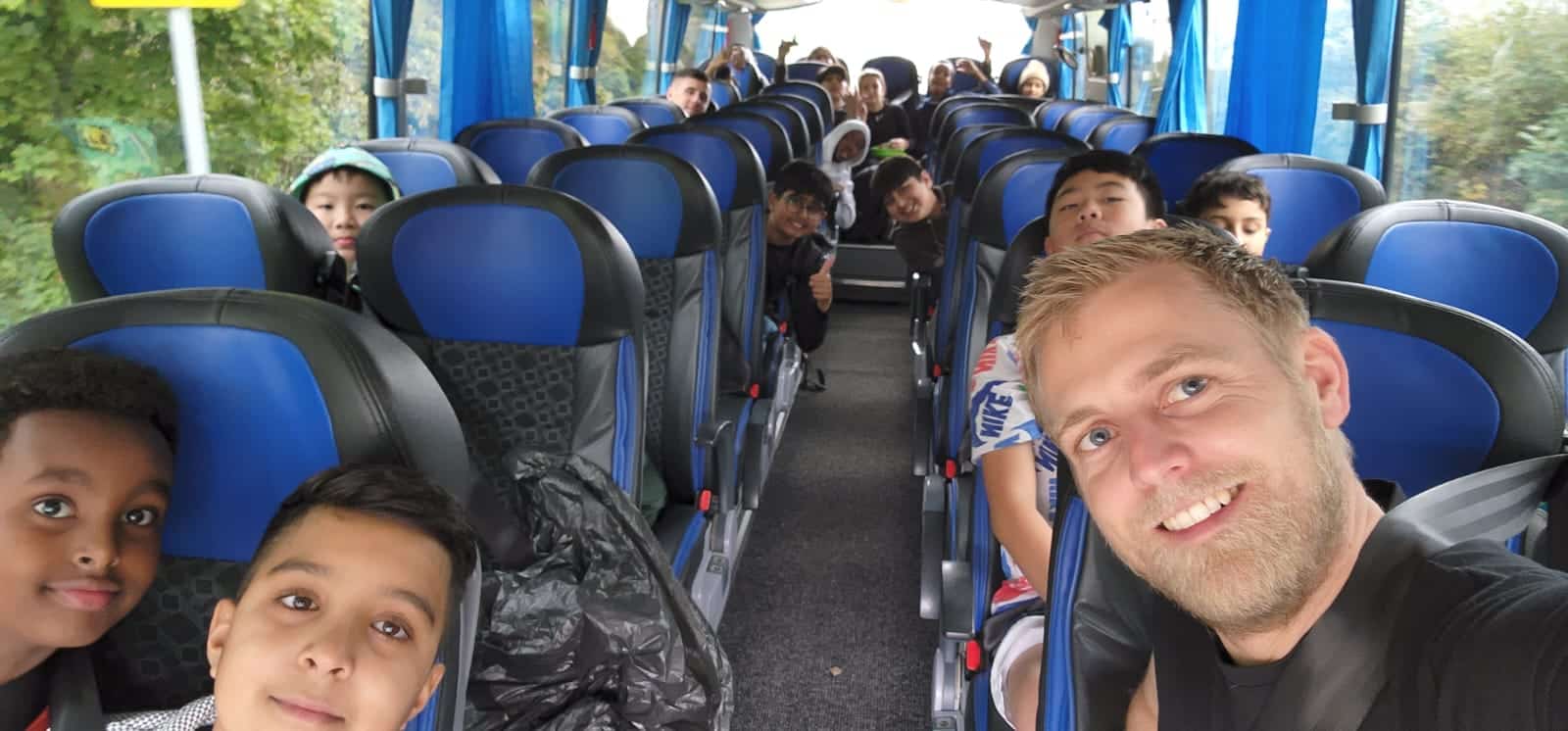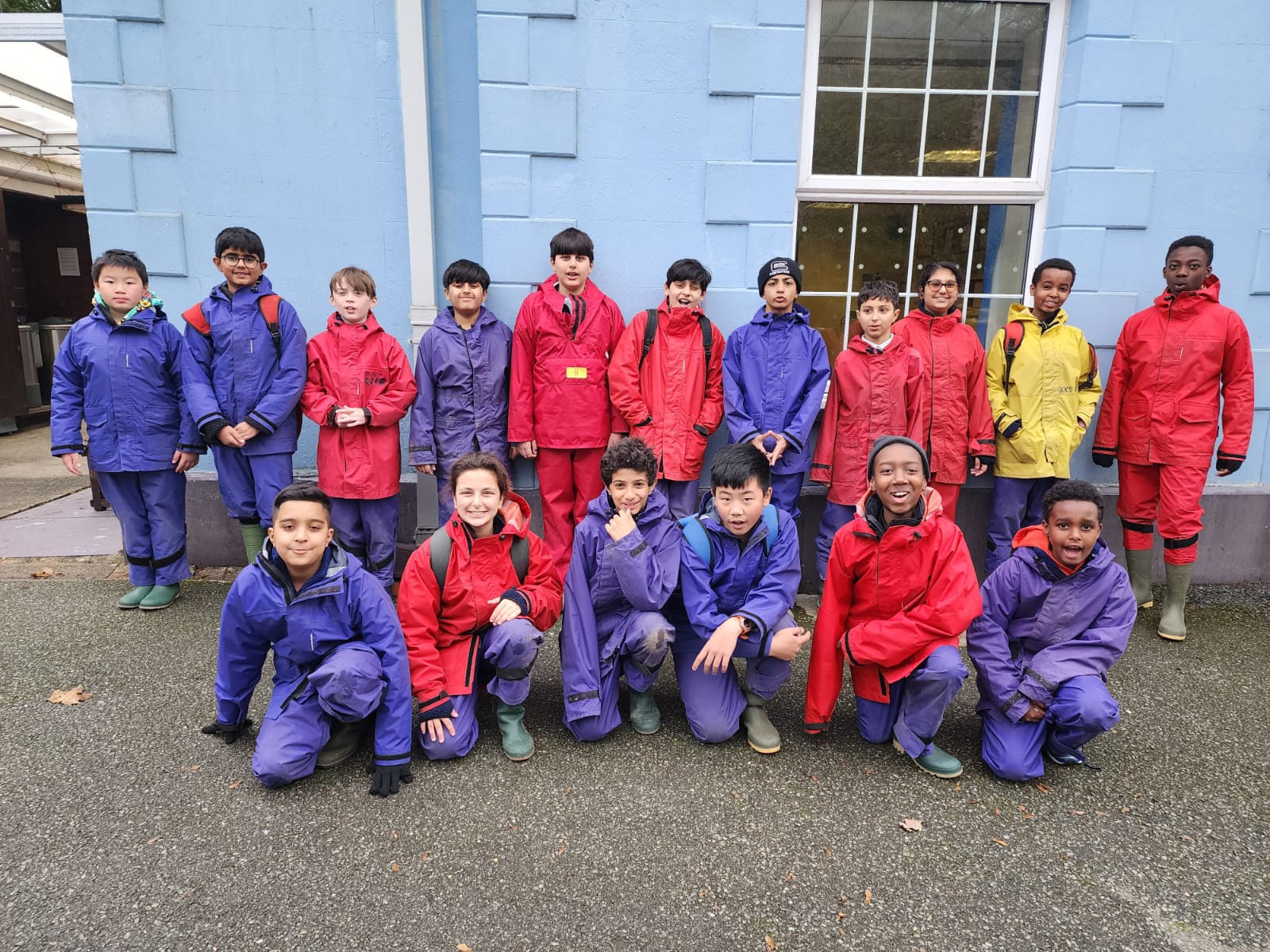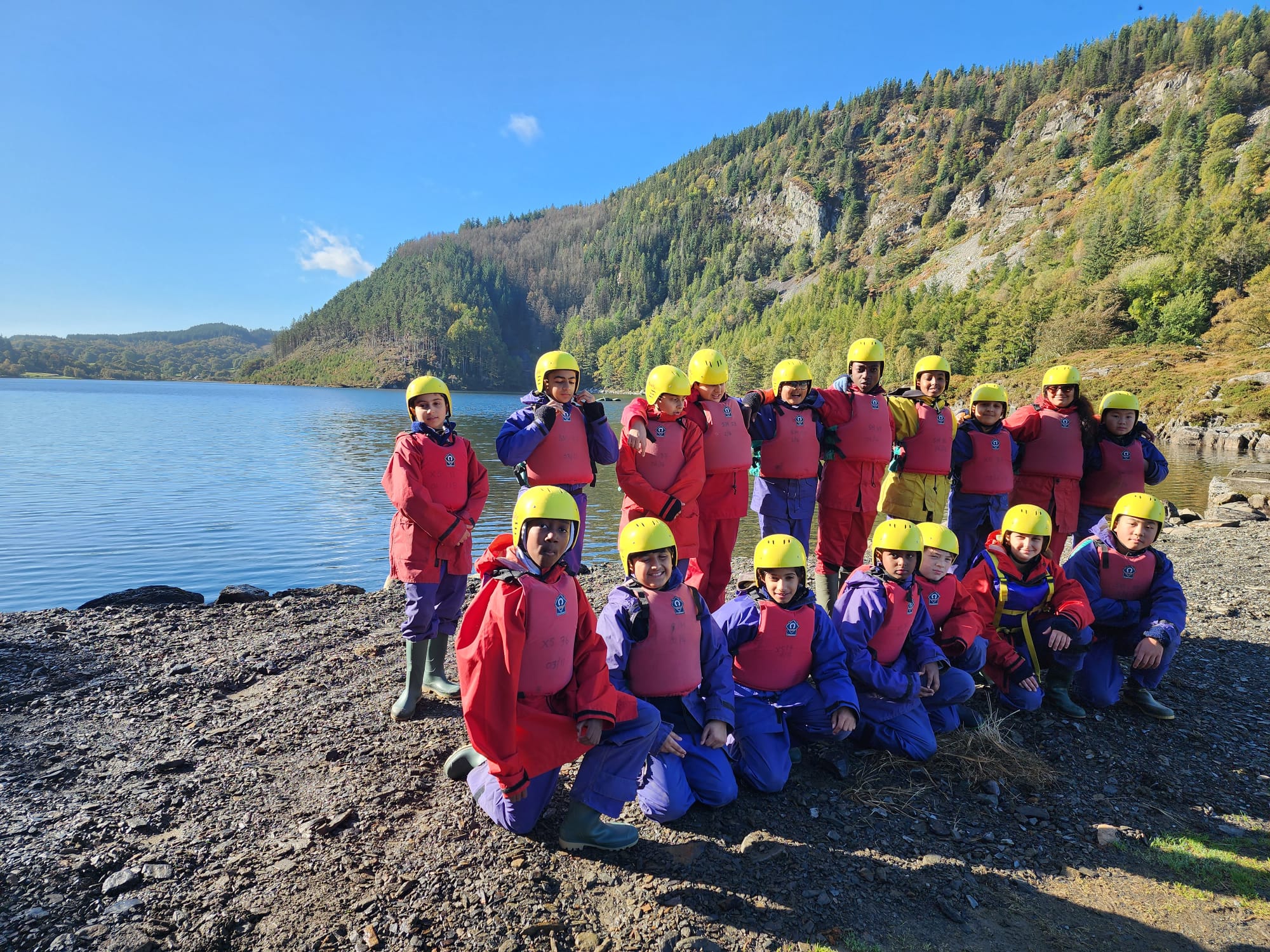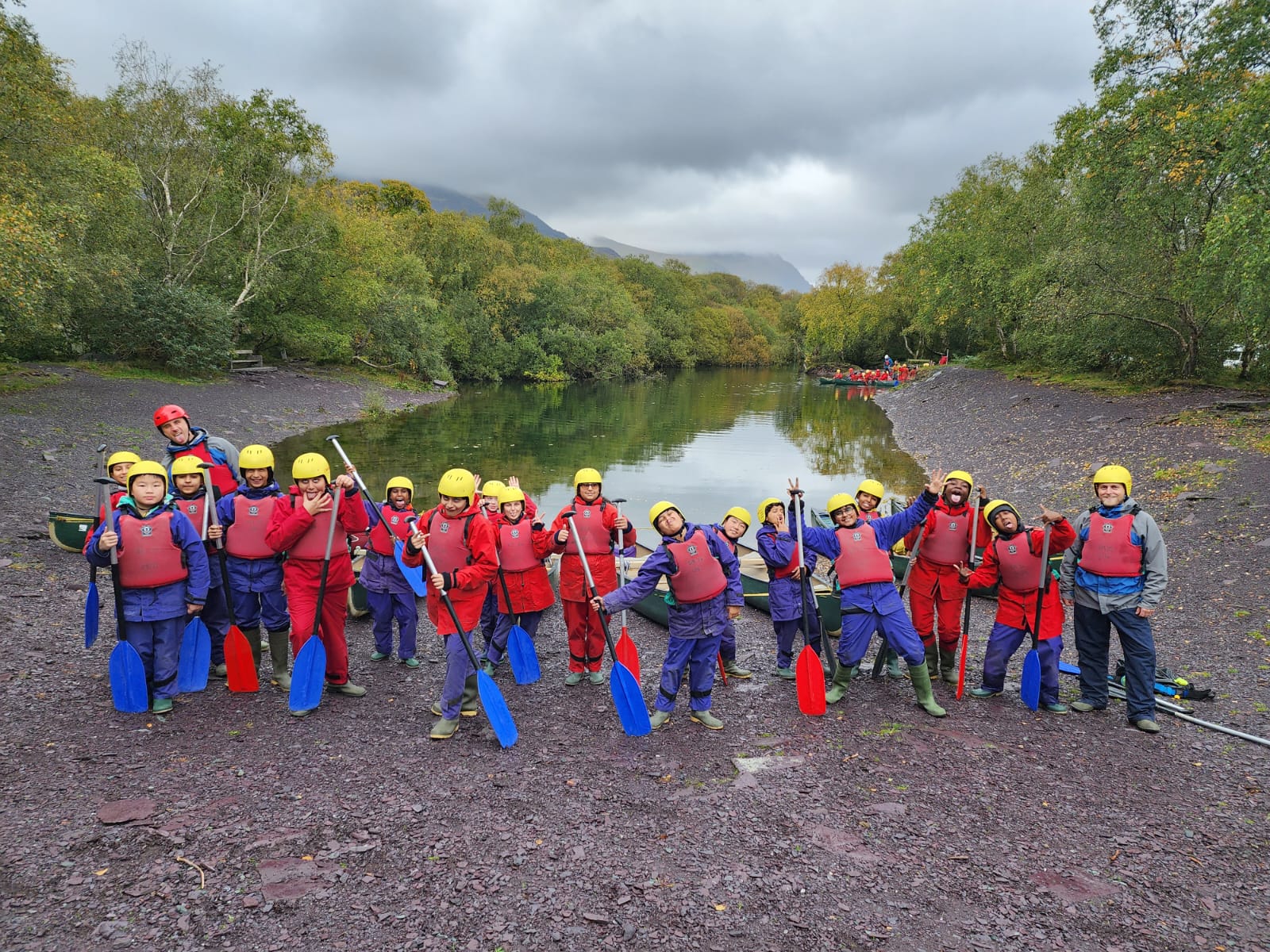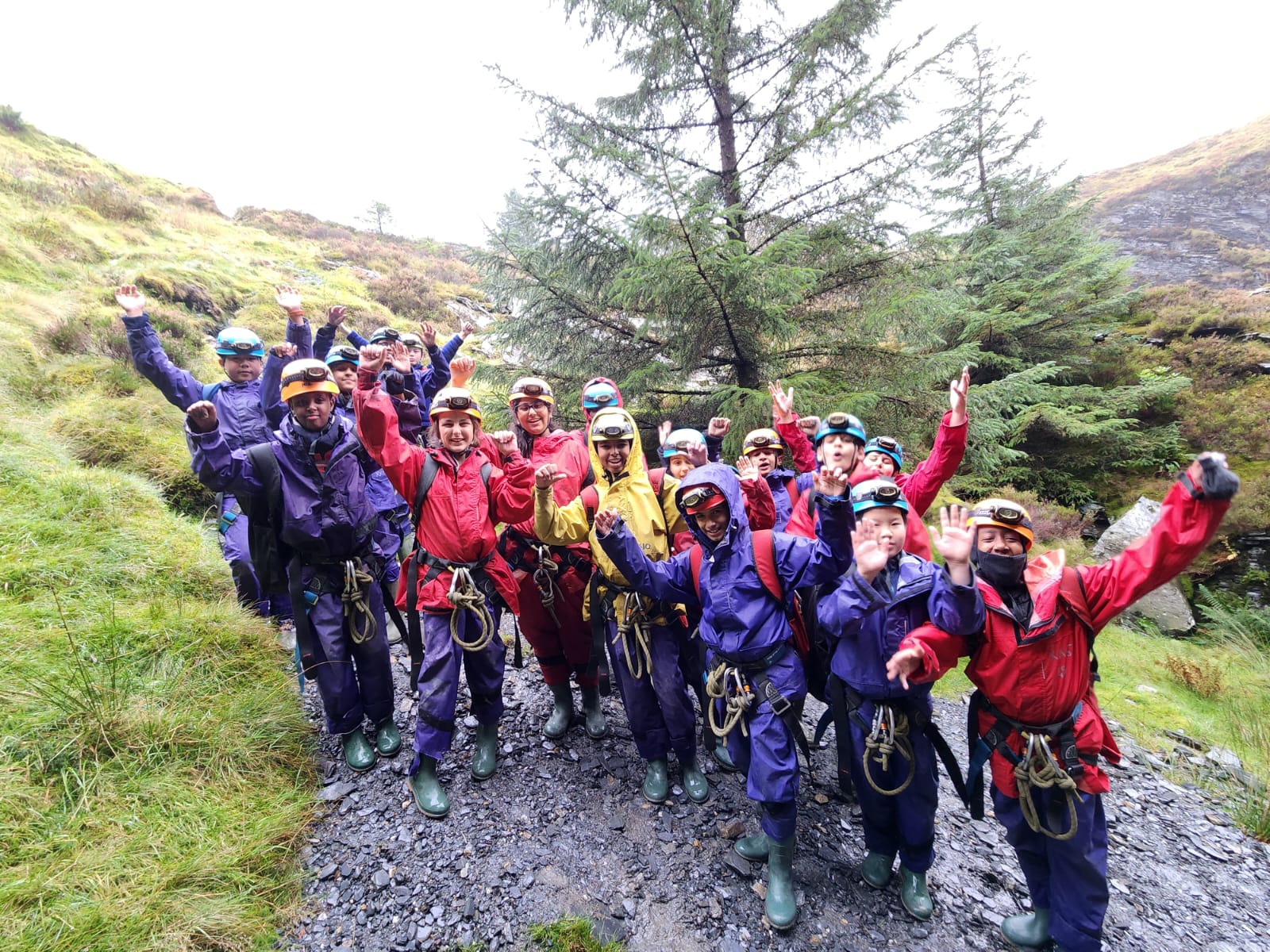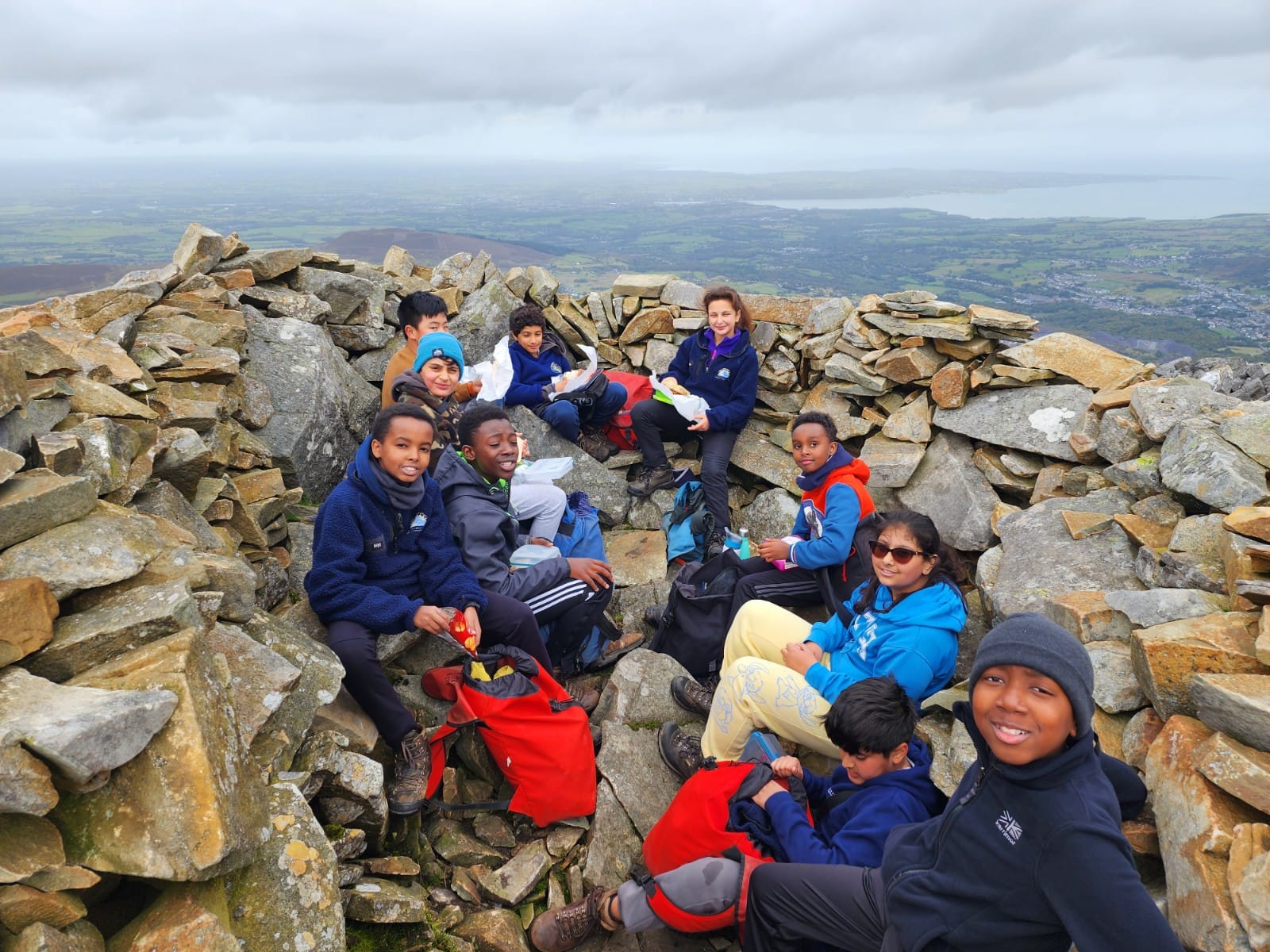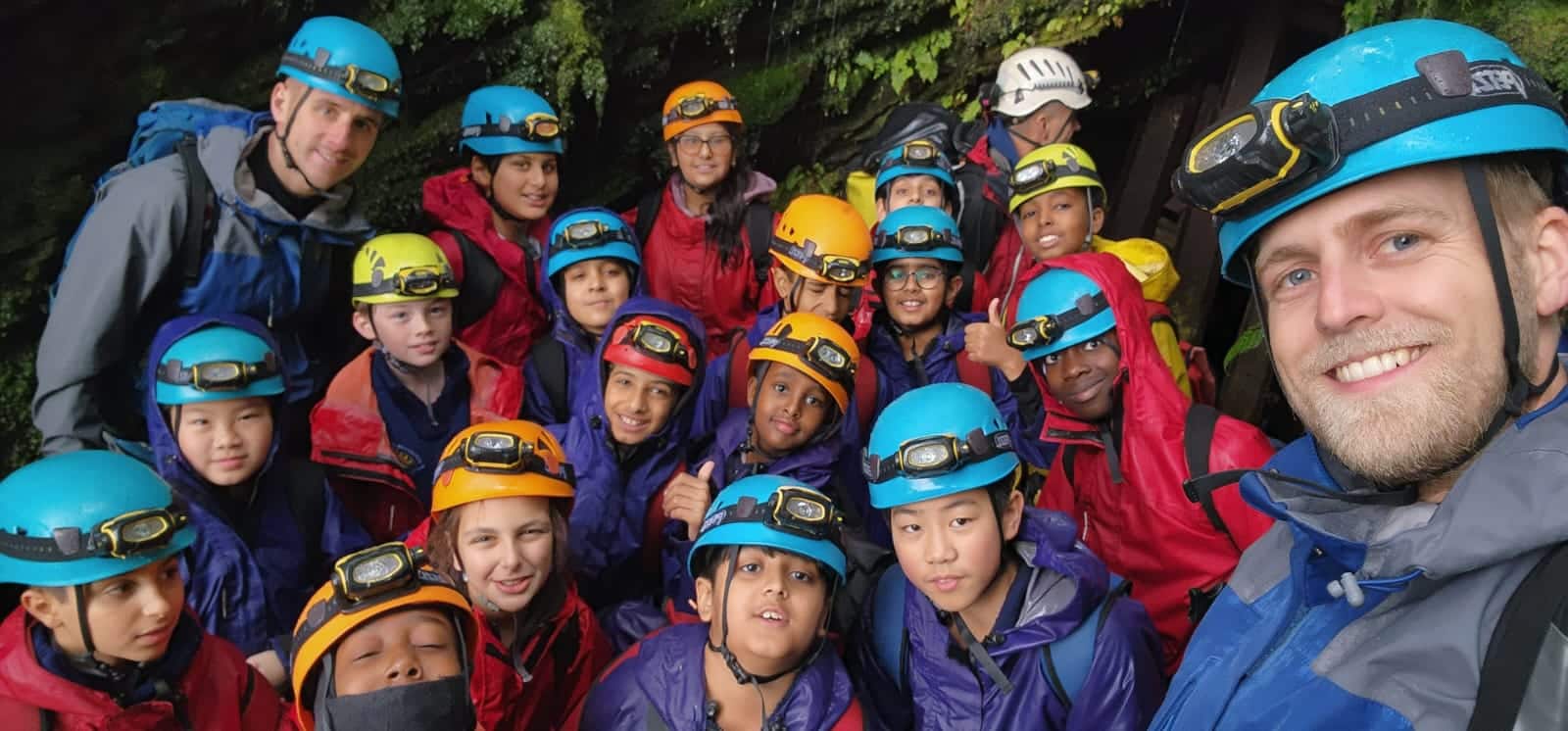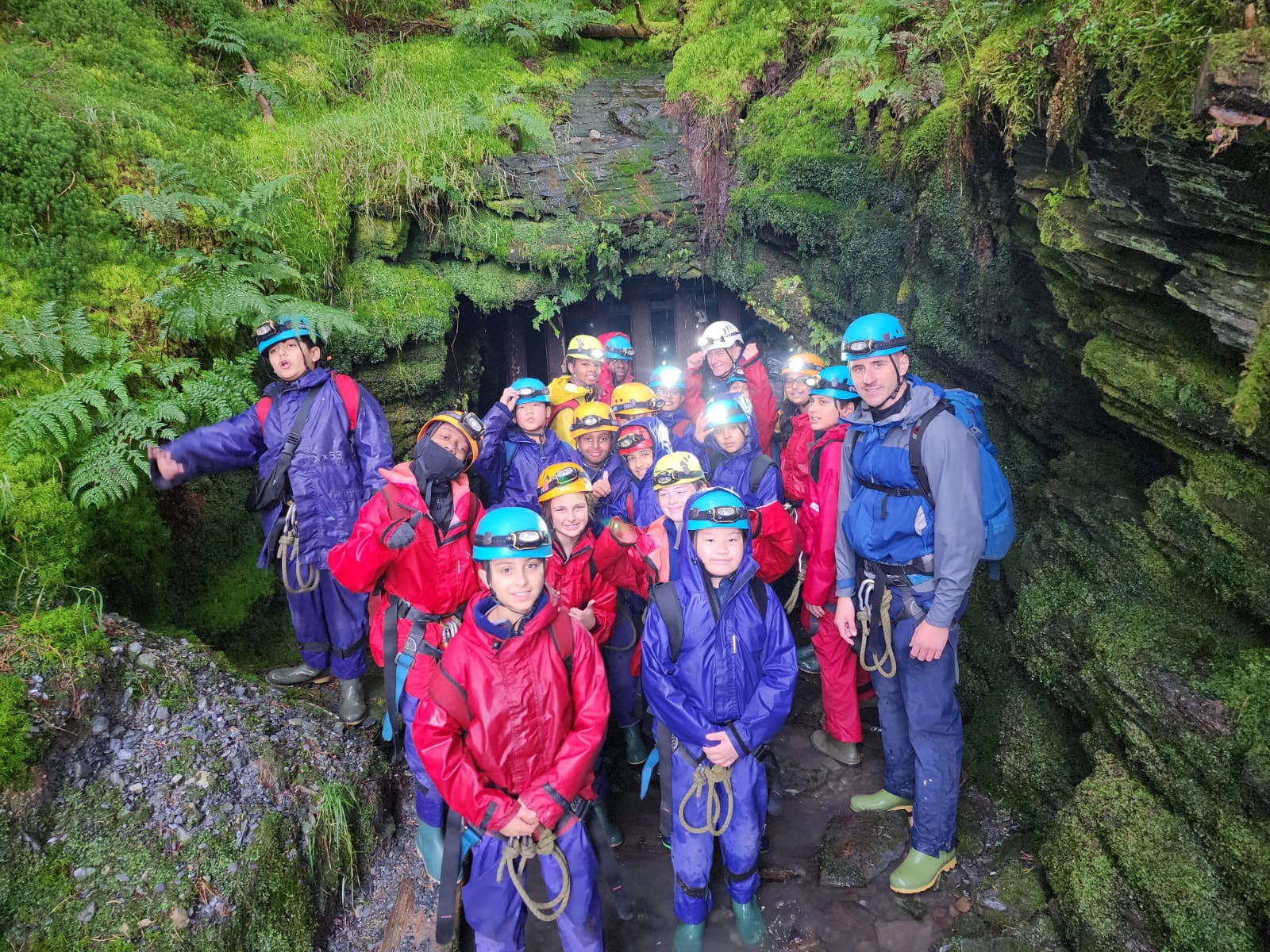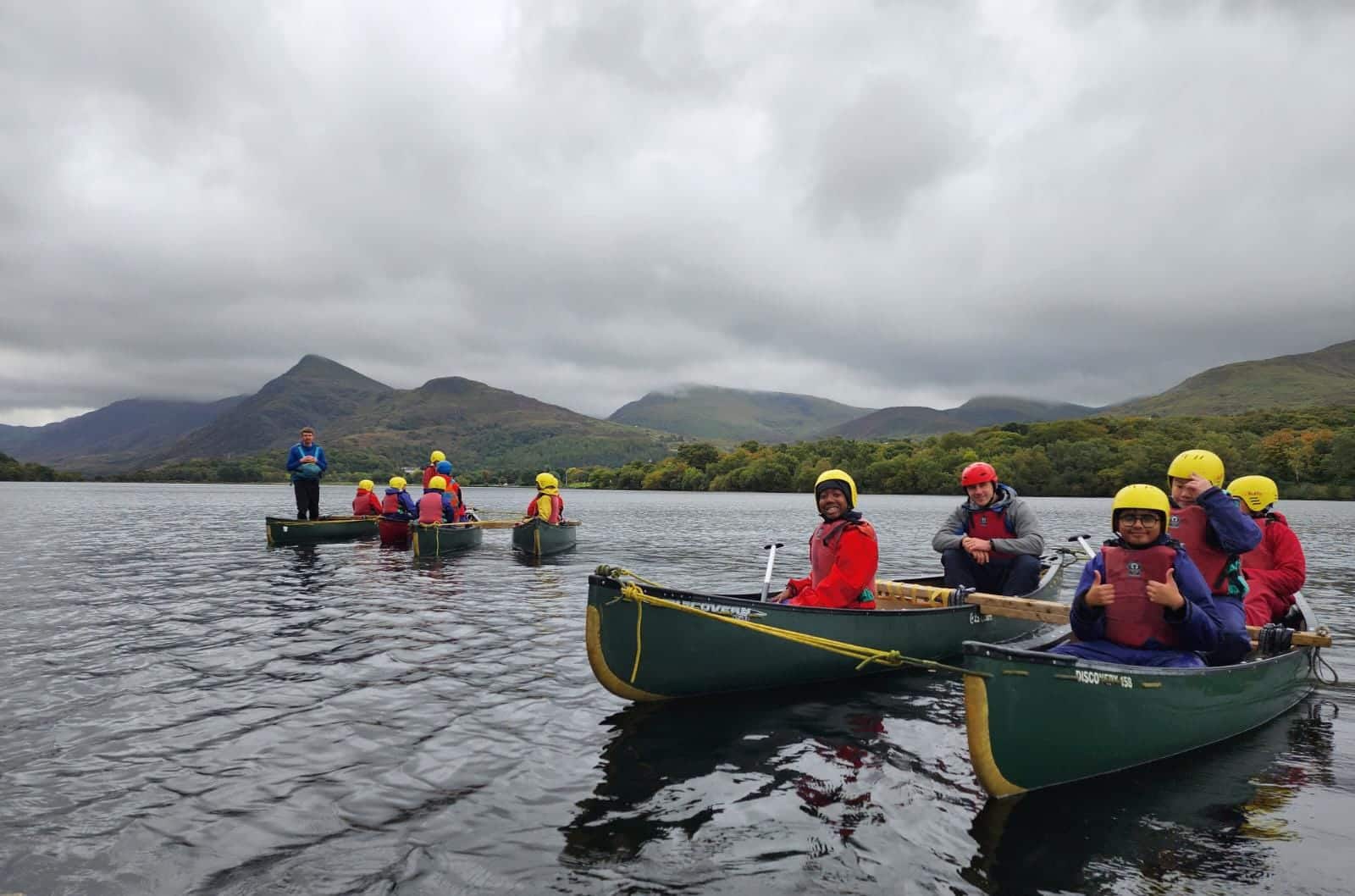 Best Bits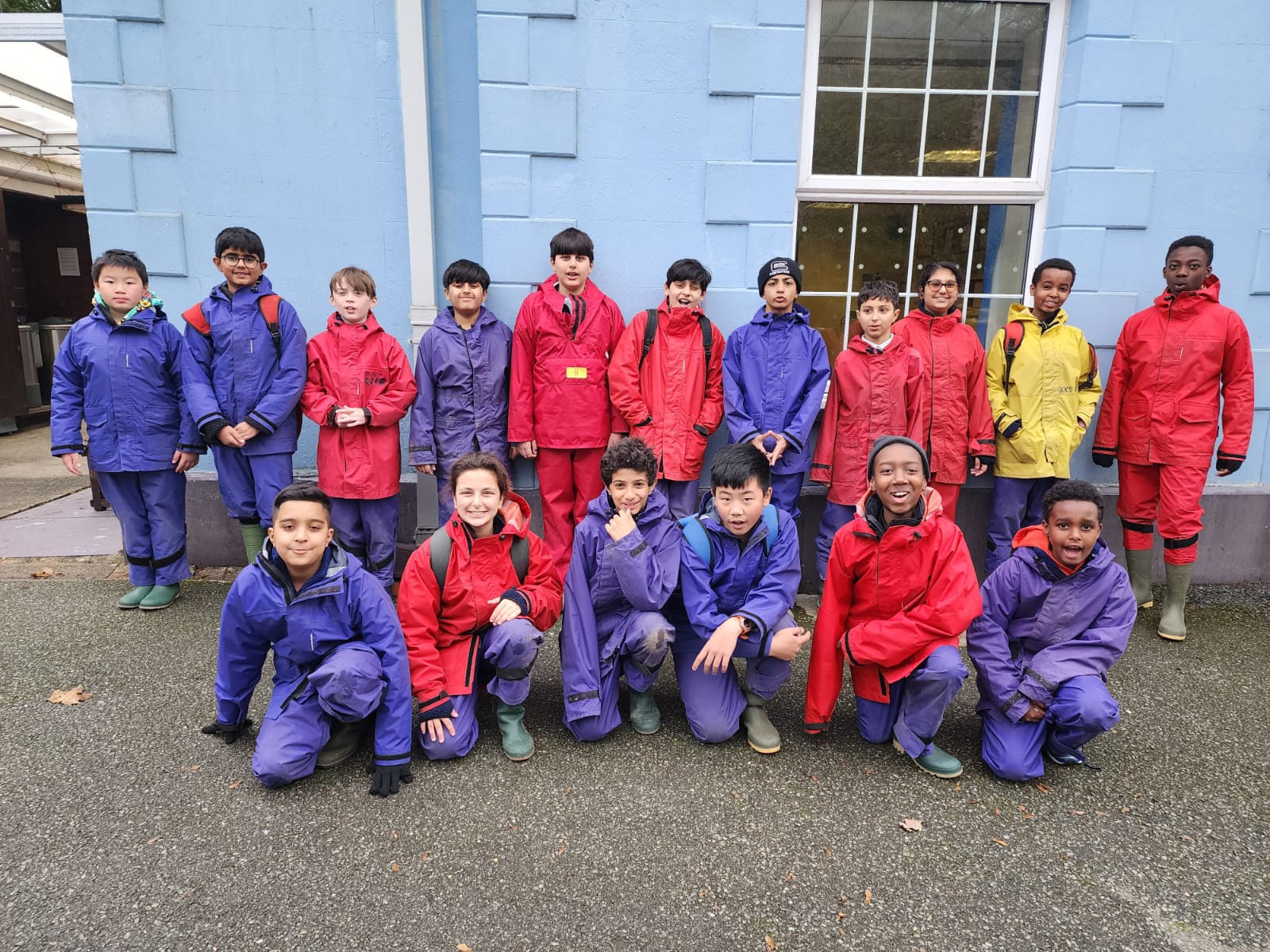 Blue Peris was spectacular because everyone was welcoming and working hard to help each other out in all the activities.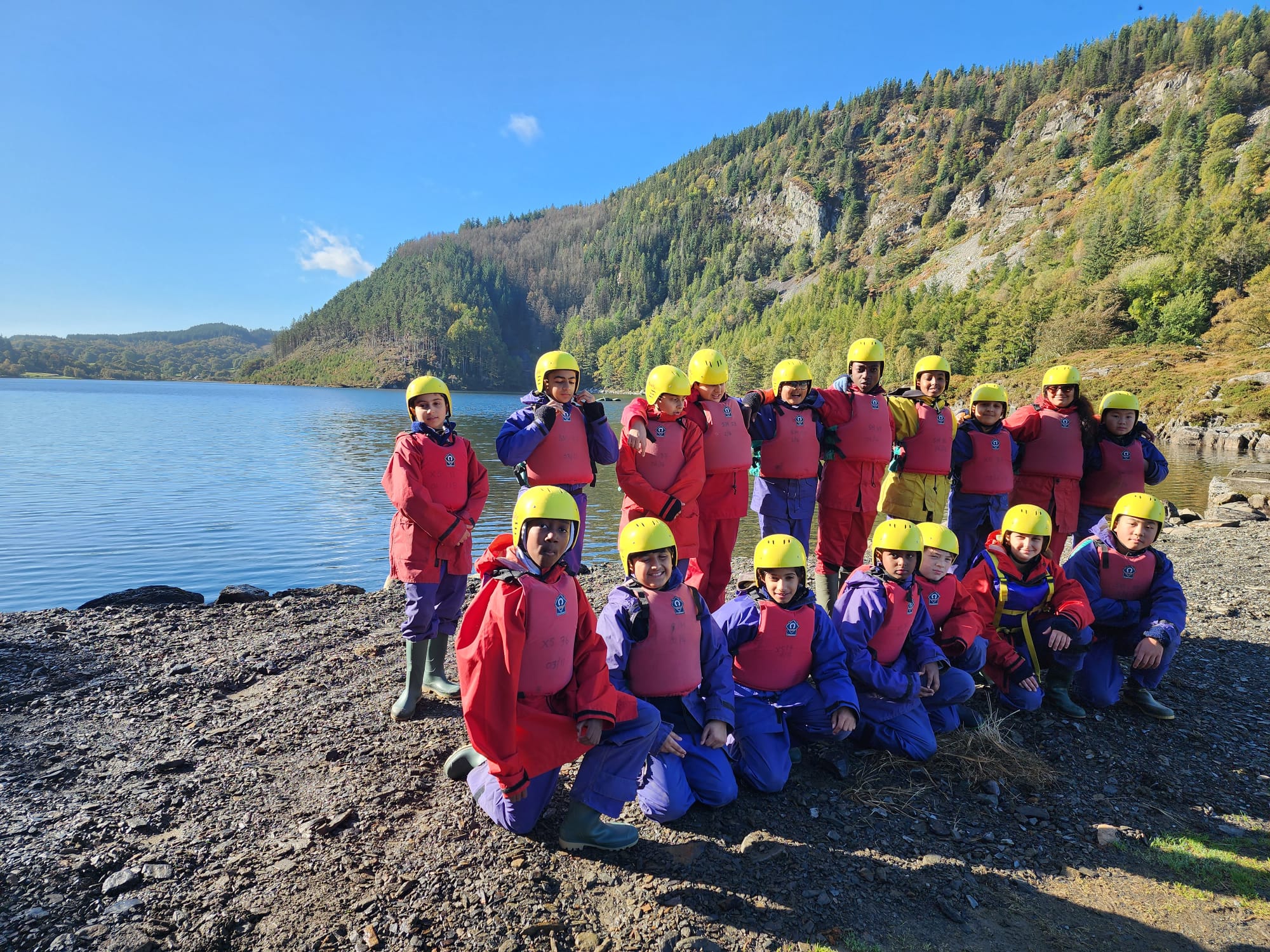 I've never felt so alive!
The gorge walking was great because the white water rushed under your feet and made you feel like you were floating.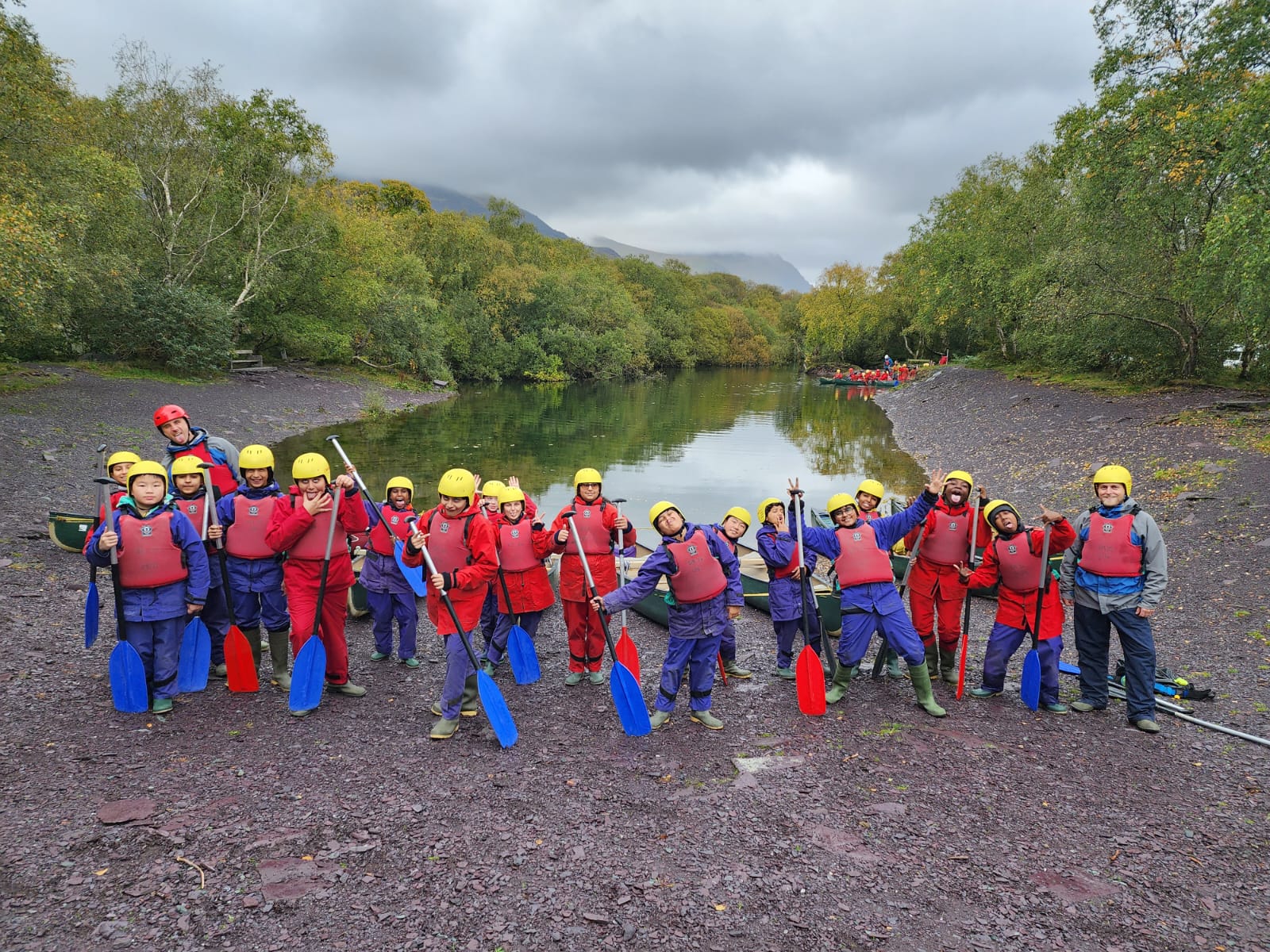 I feel much braver than I was before.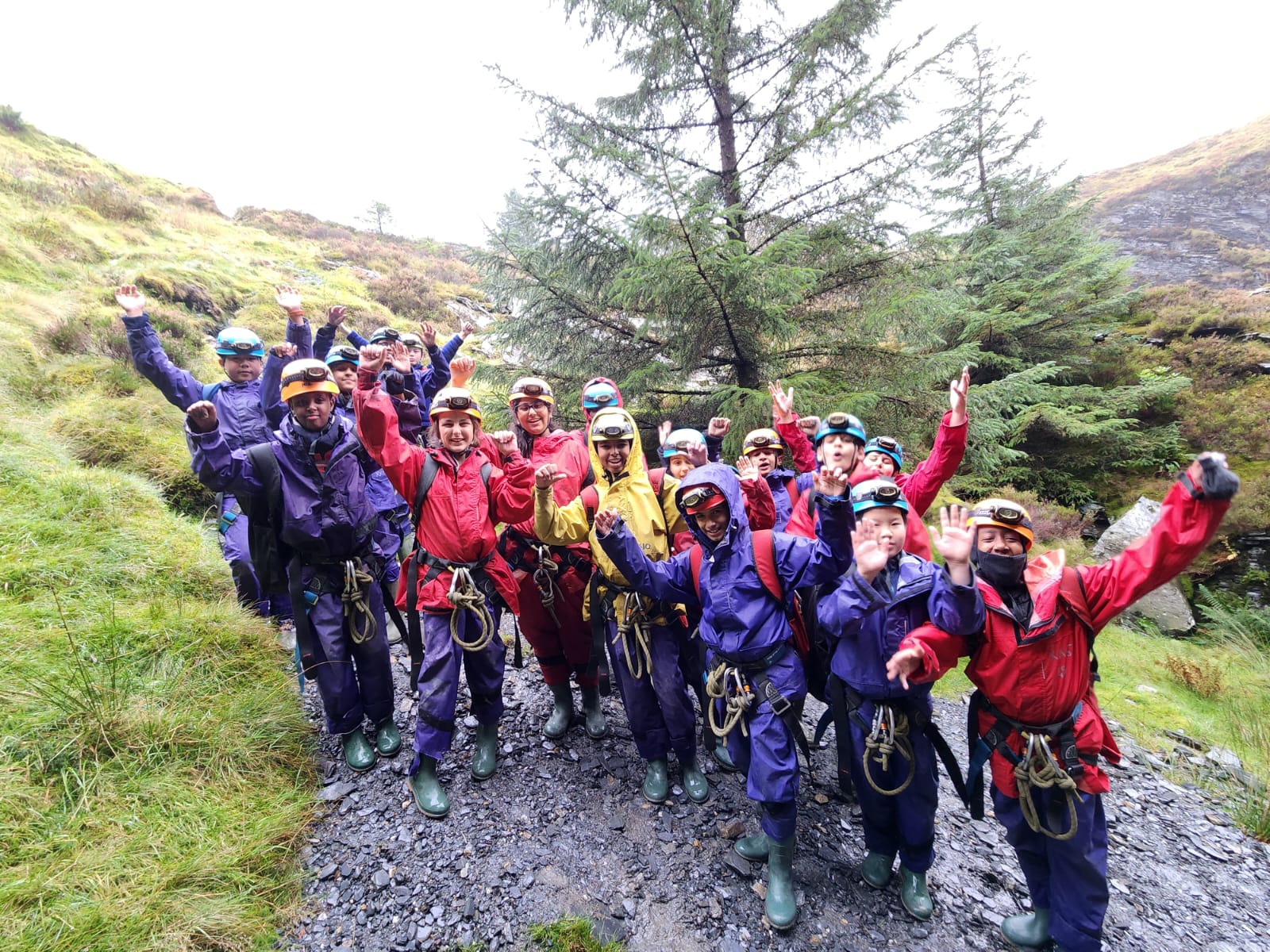 On the mountain walk, I thought I'd never reach the summit, but I did it!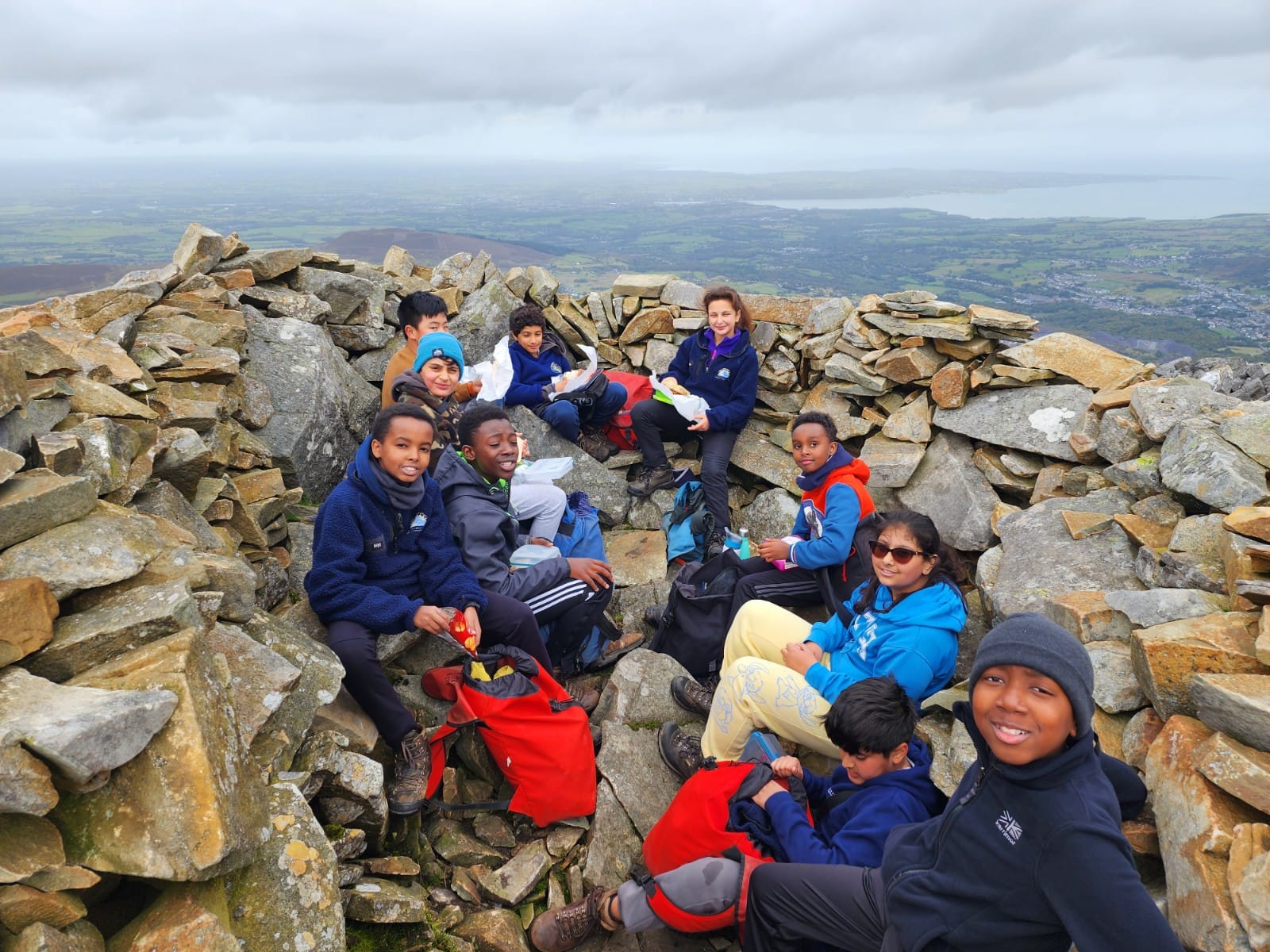 The mountain walk was so awesome and the views were breathtaking.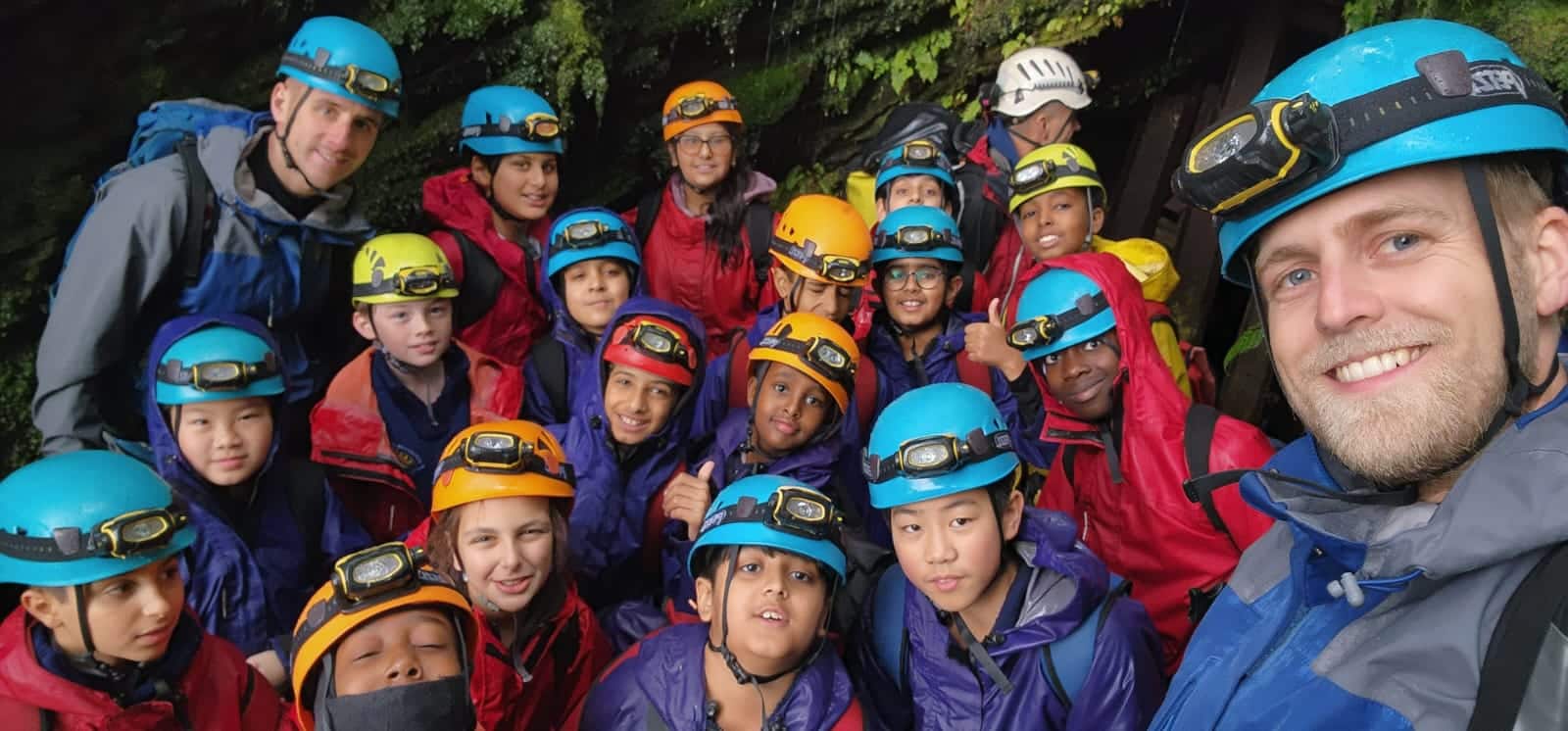 The total, true darkness and silence in the mine were unbelievable.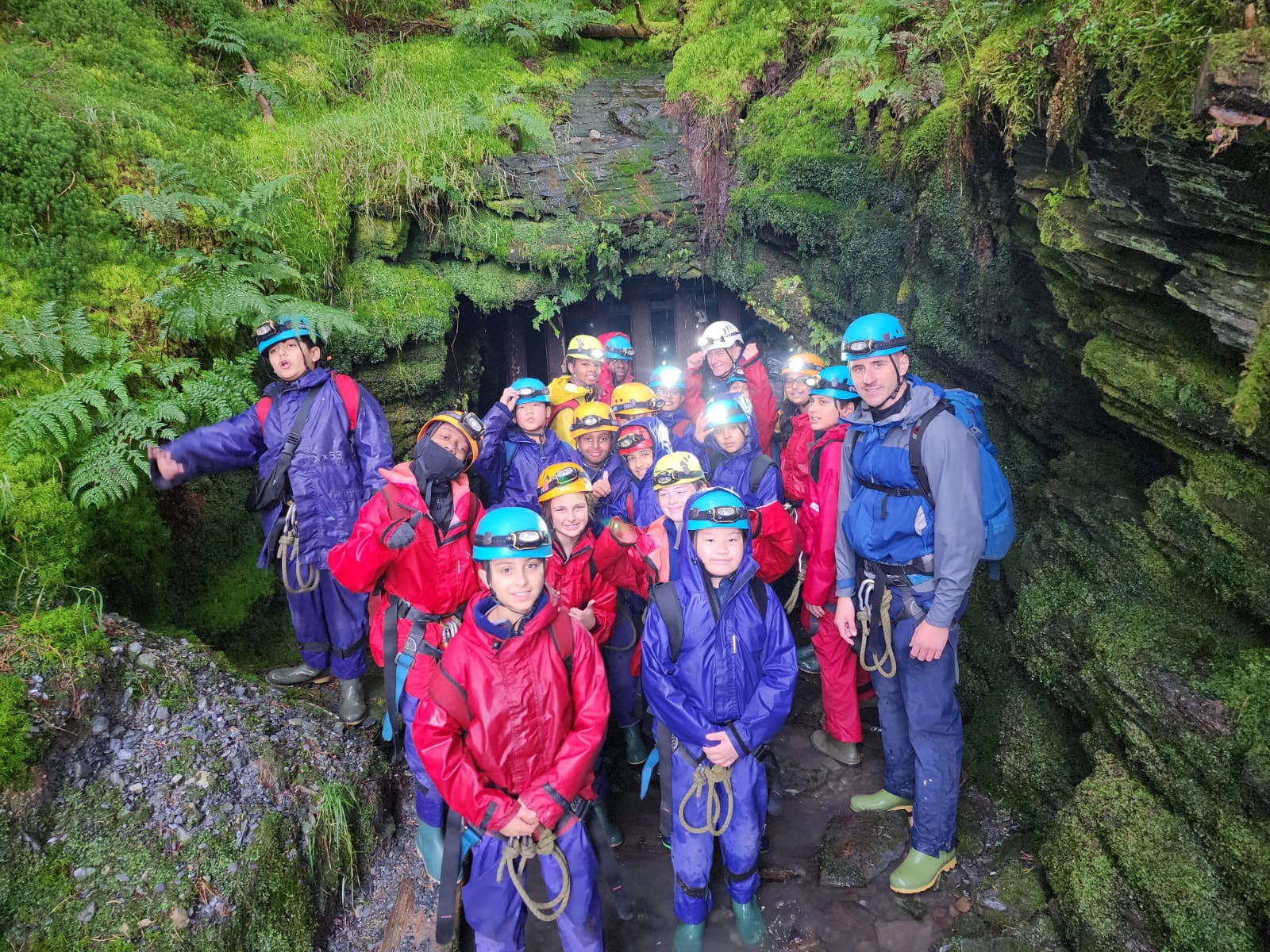 I overcame my fear of small spaces when we went deep into the mine.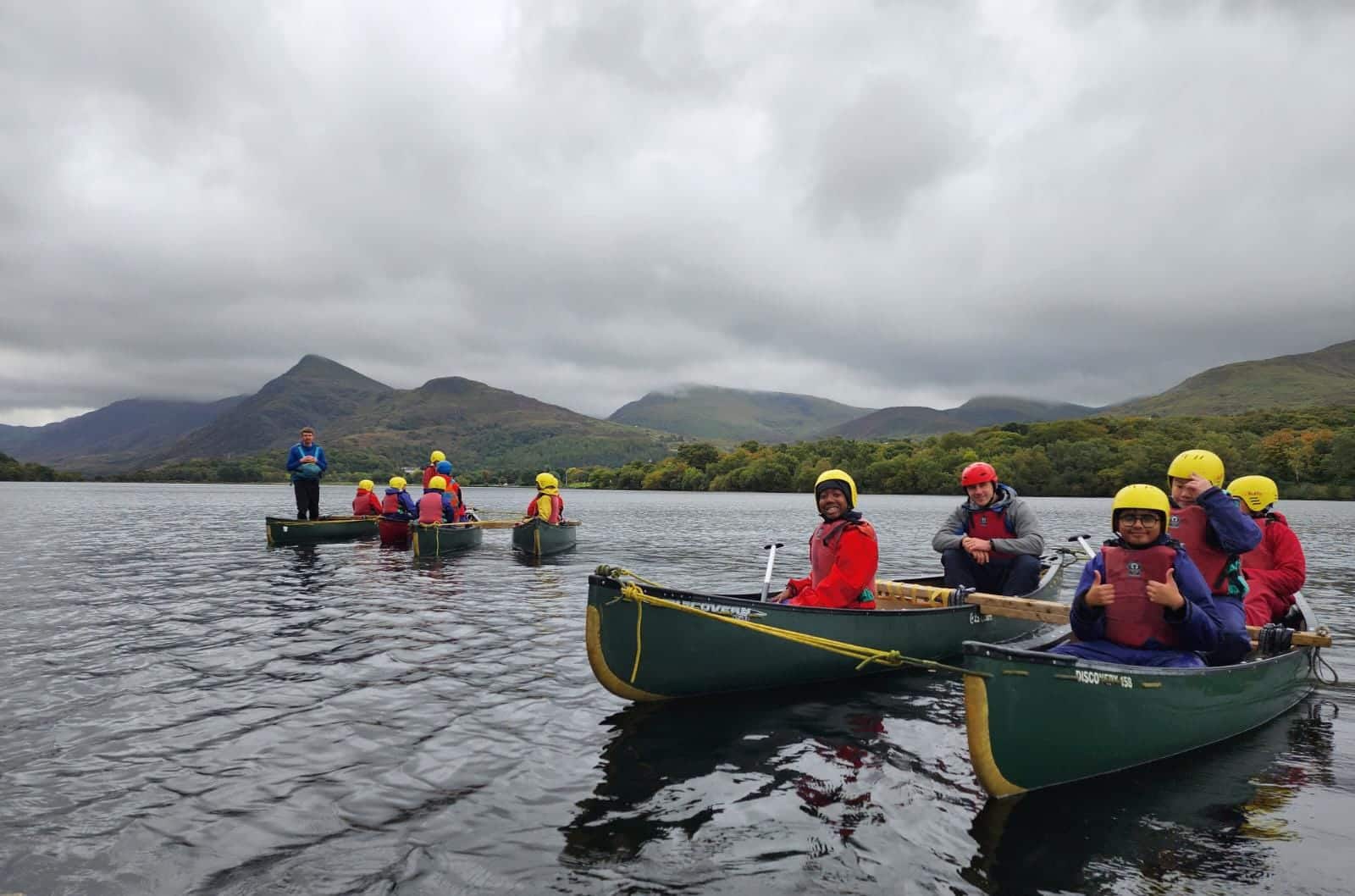 I overcame my fear of very deep water when canoeing on the 100m deep lake.