A week in London – Year 6 residential trip
Year 6 pupils have had a fantastic week in London with Mr Butcher, Mr Lowe, Mr Woollhead, Mrs Finnegan and Mrs Raffermati!
Published
18 November 2022
Monday was spent travelling down by coach before a visit to the Natural History Museum – Dippy the Dinosaur was a firm favourite amongst the children with projections and audio filling the vast room, the pupils didn't want to leave! The day finished with dinner at Pizza Express.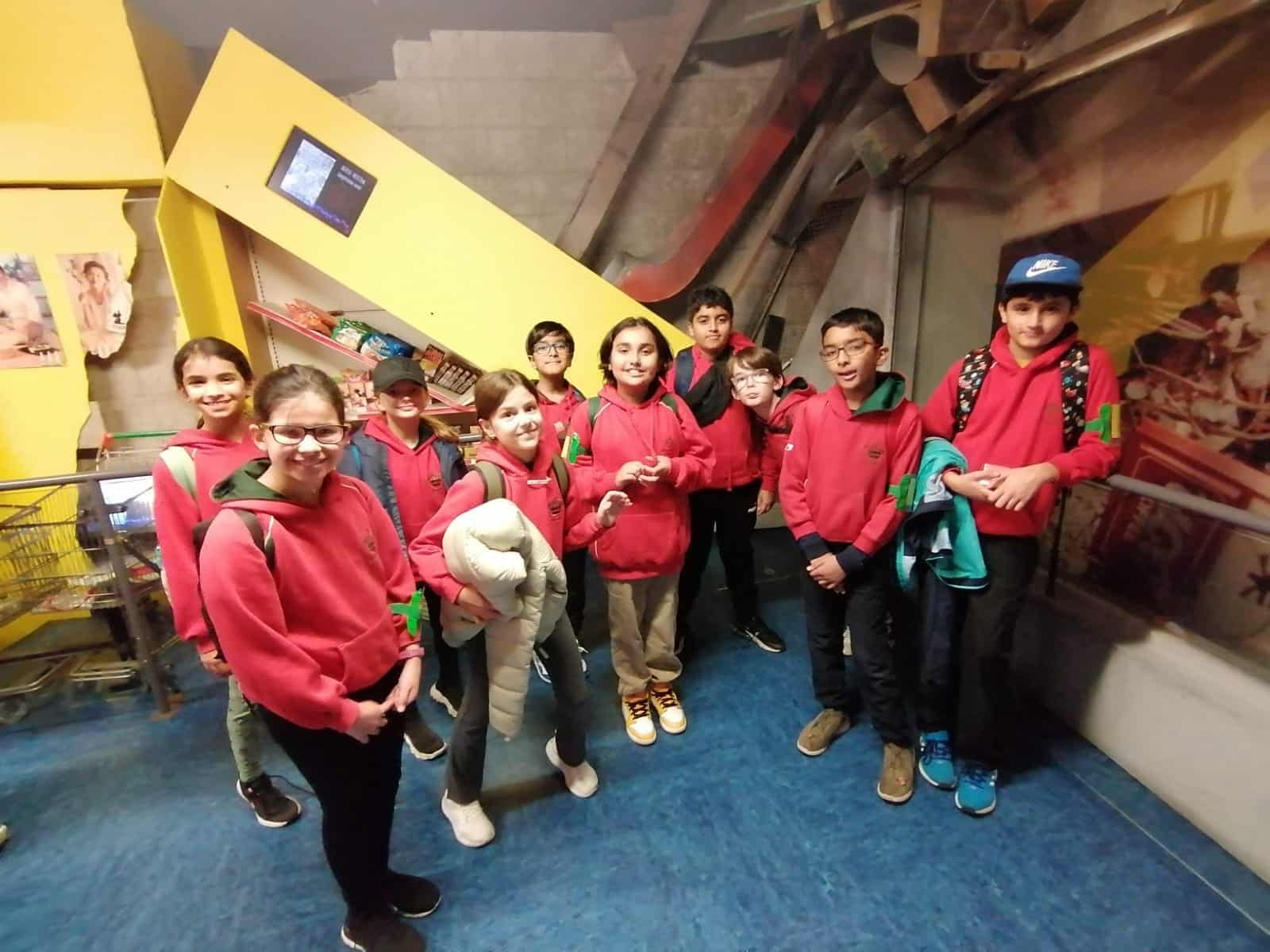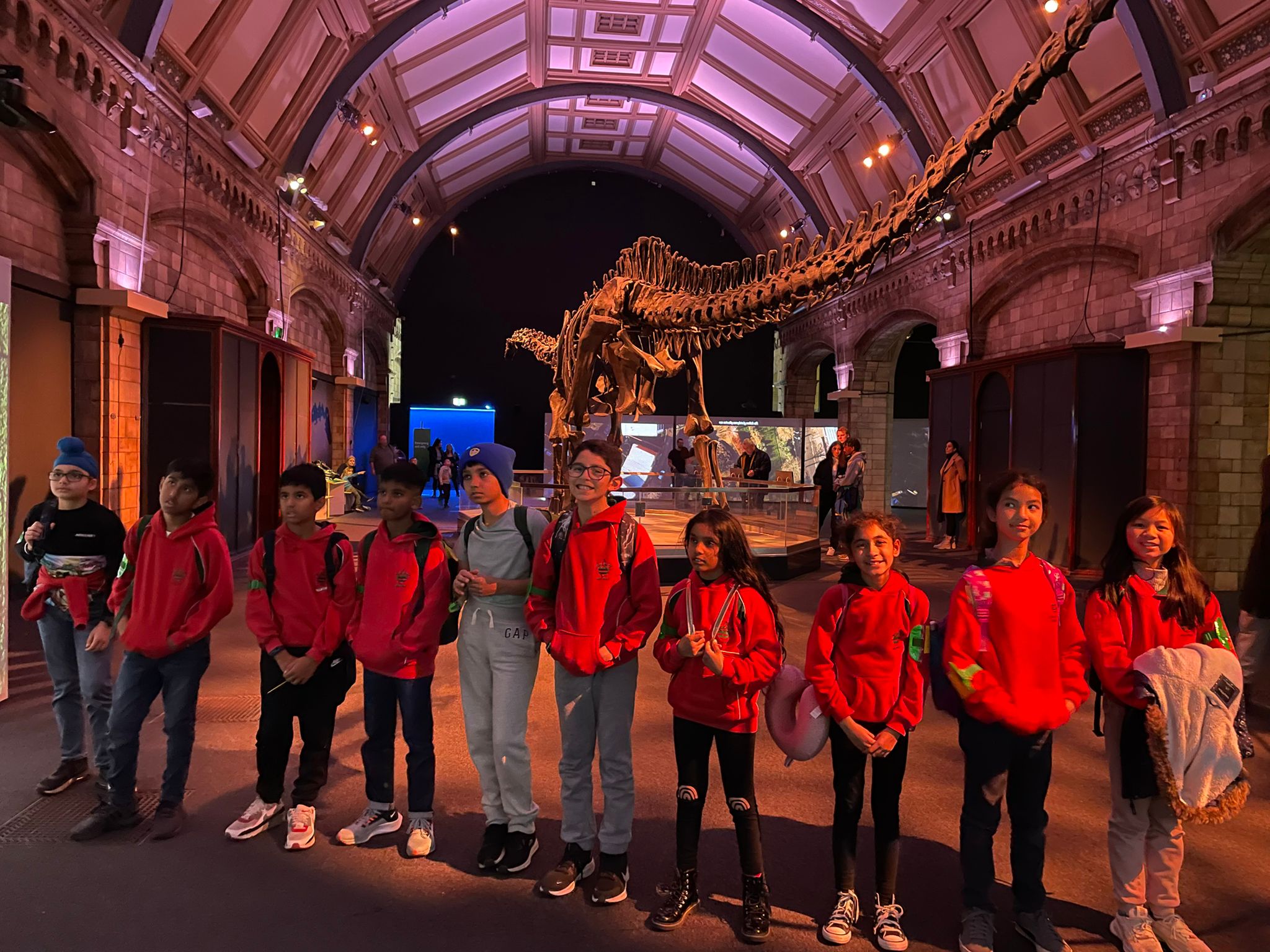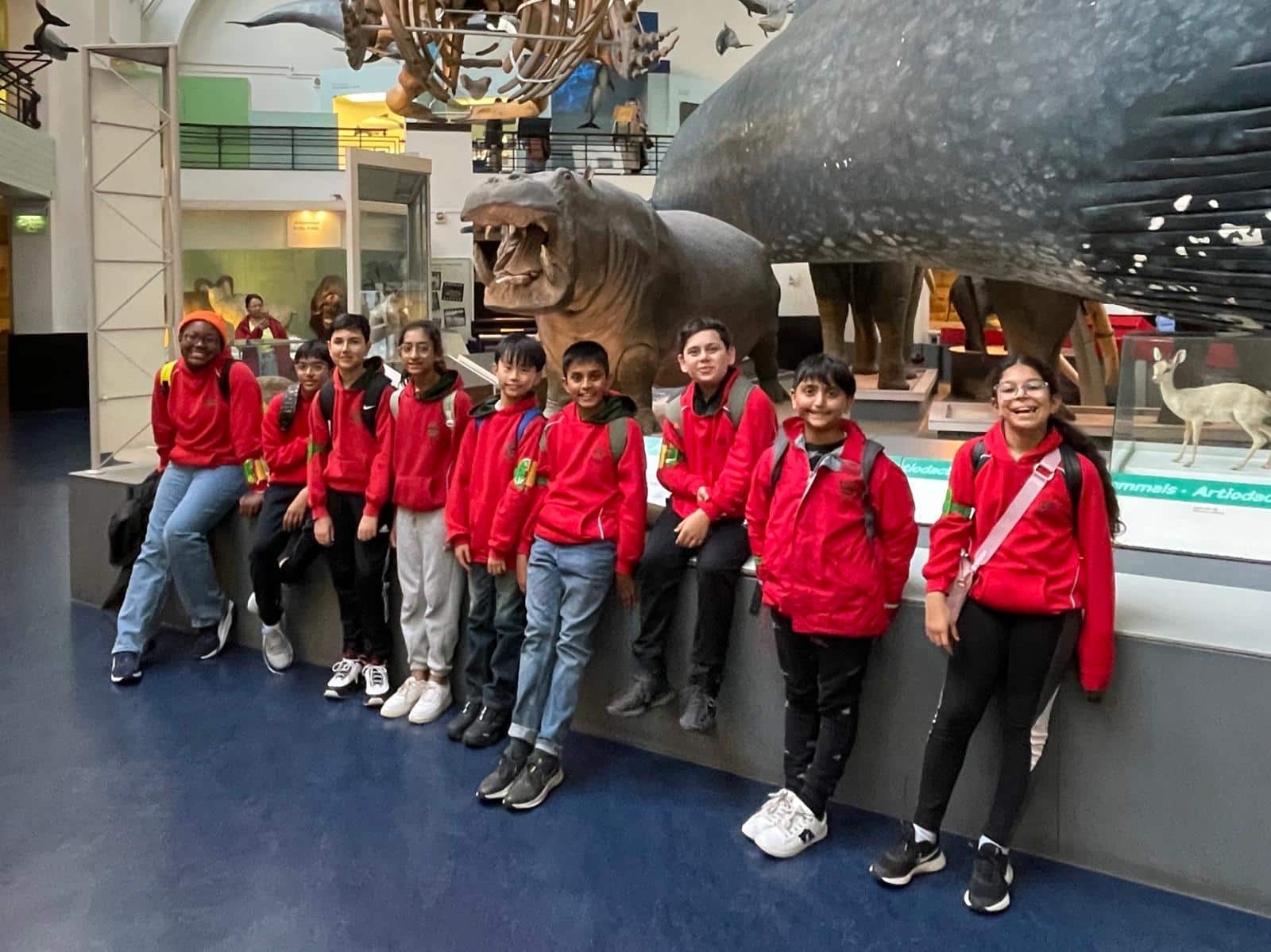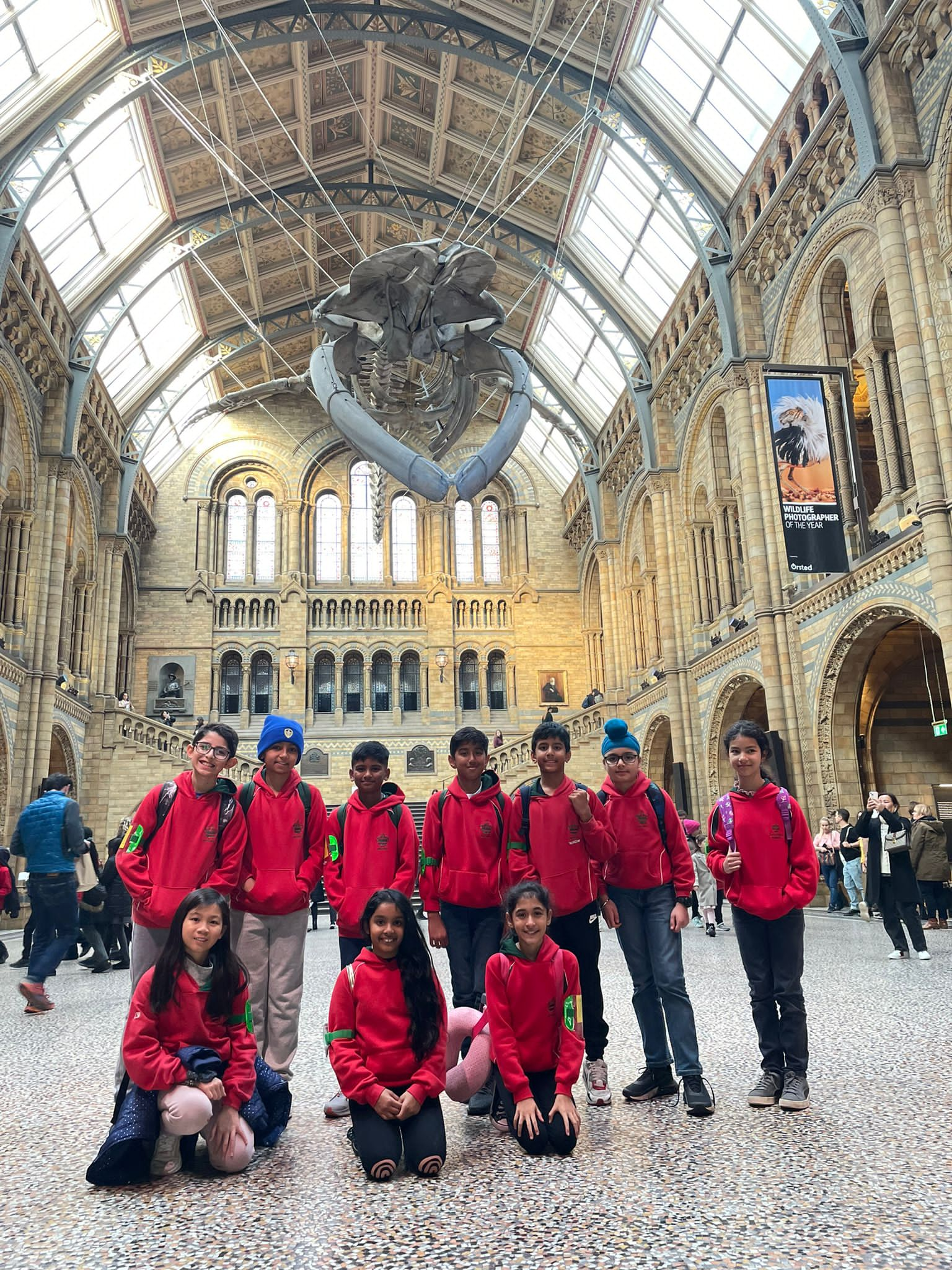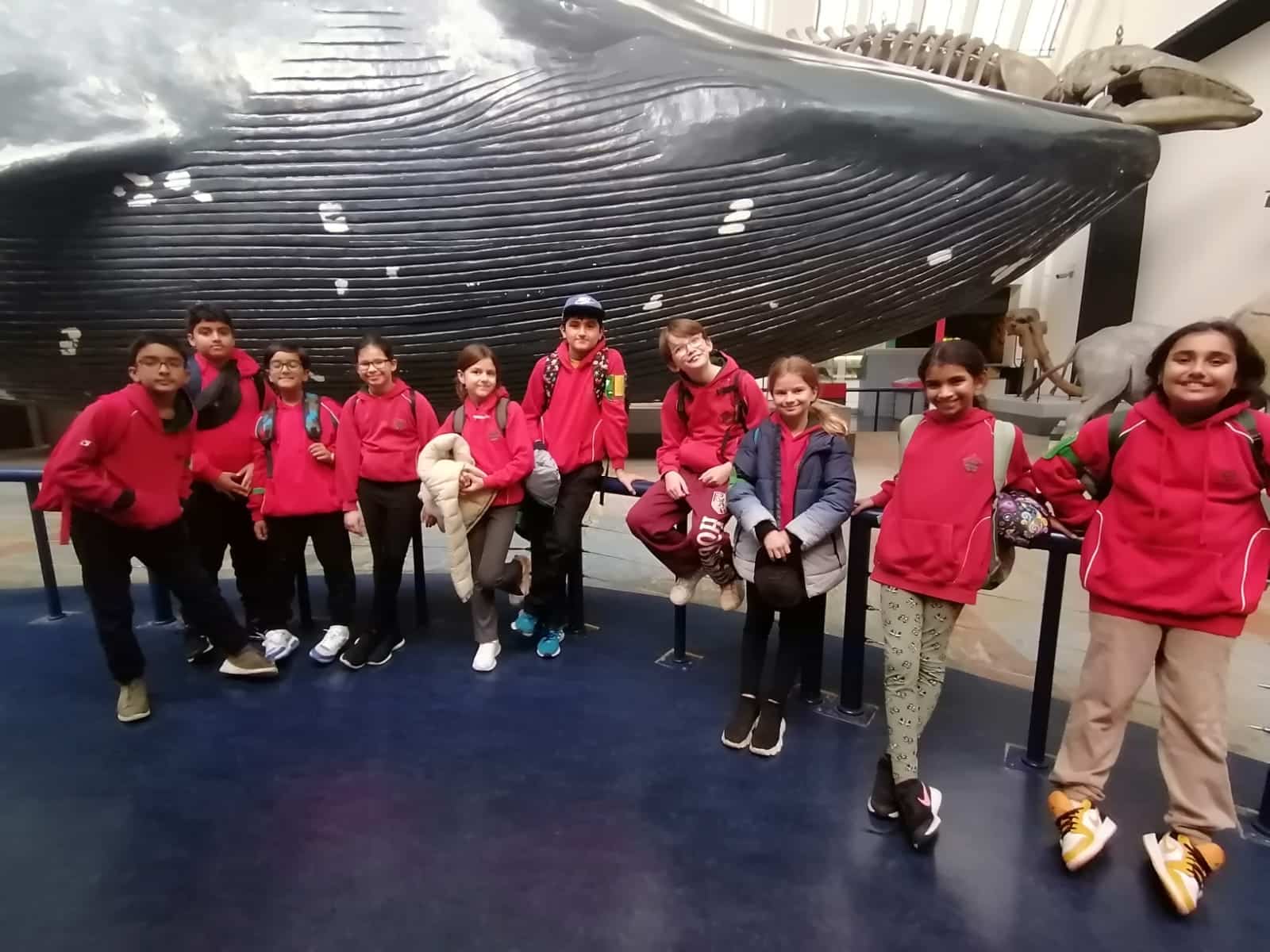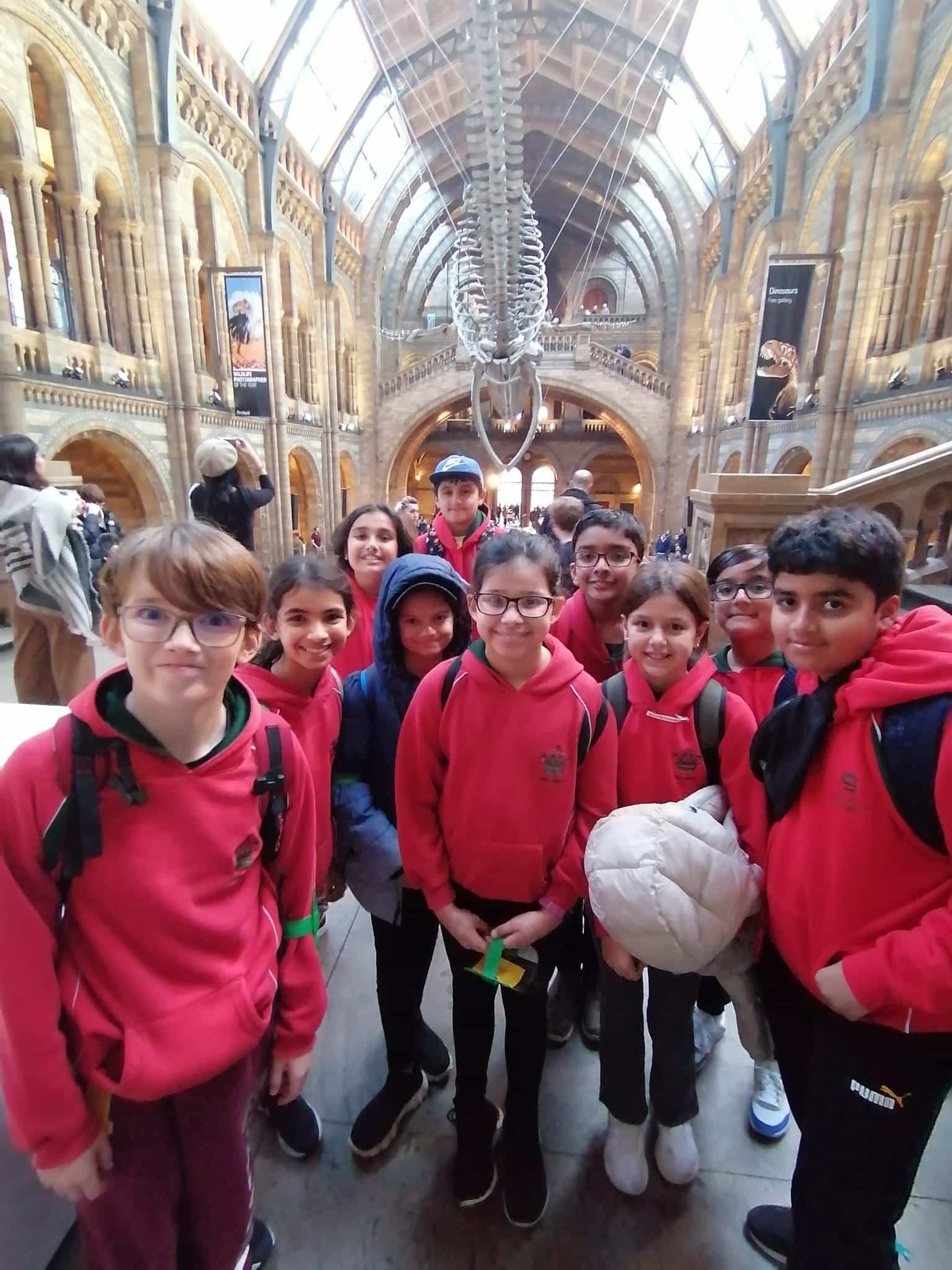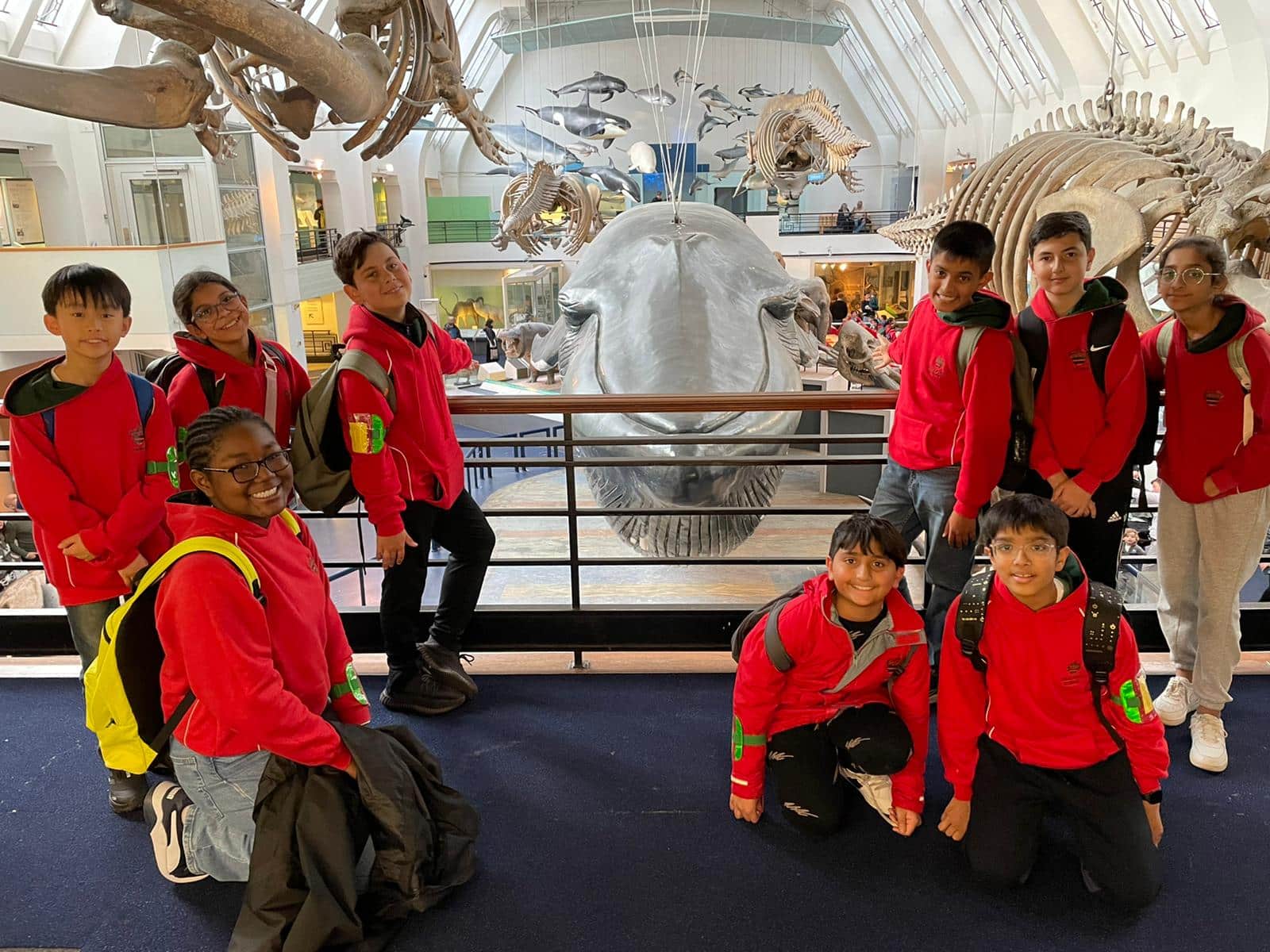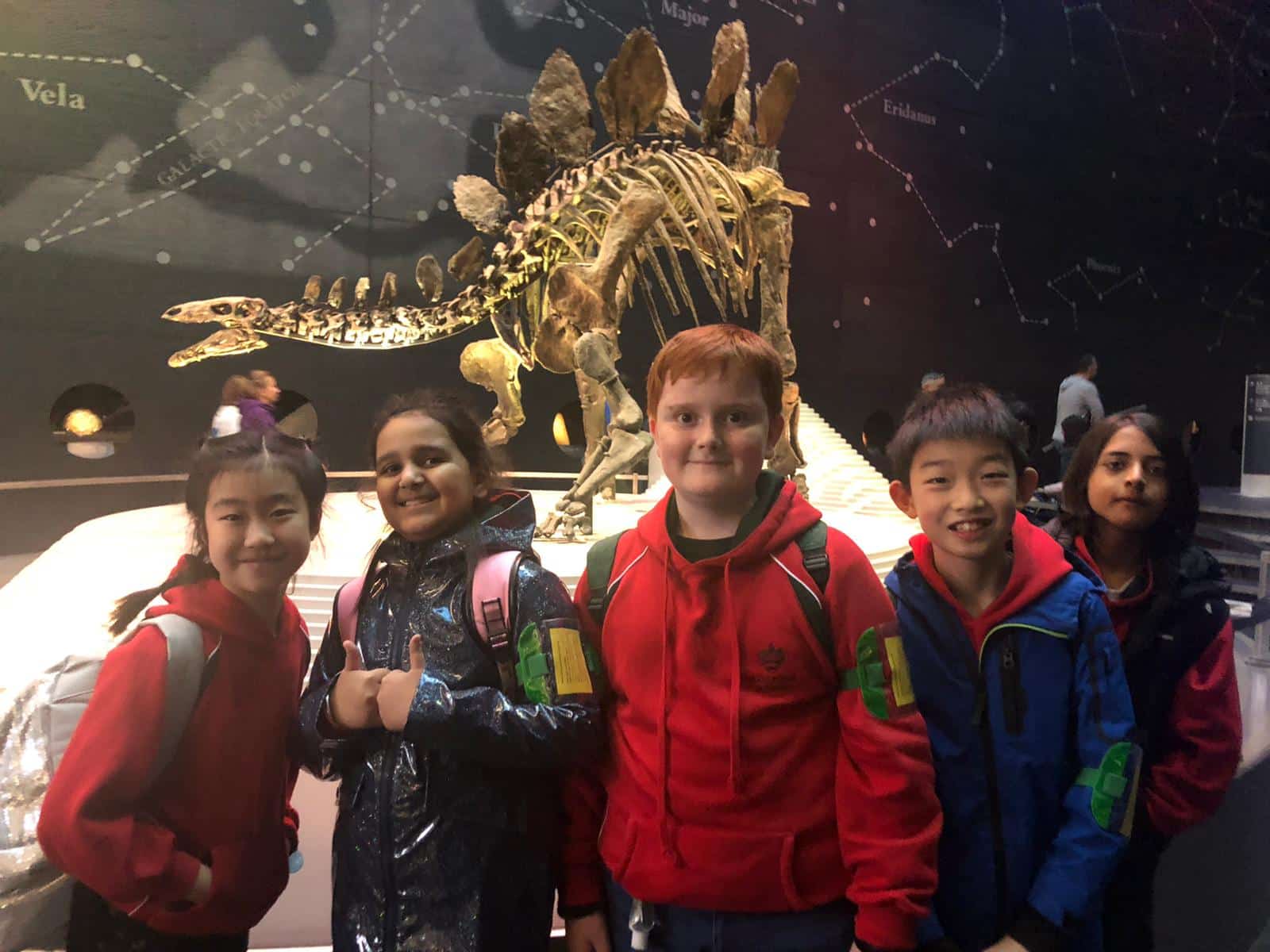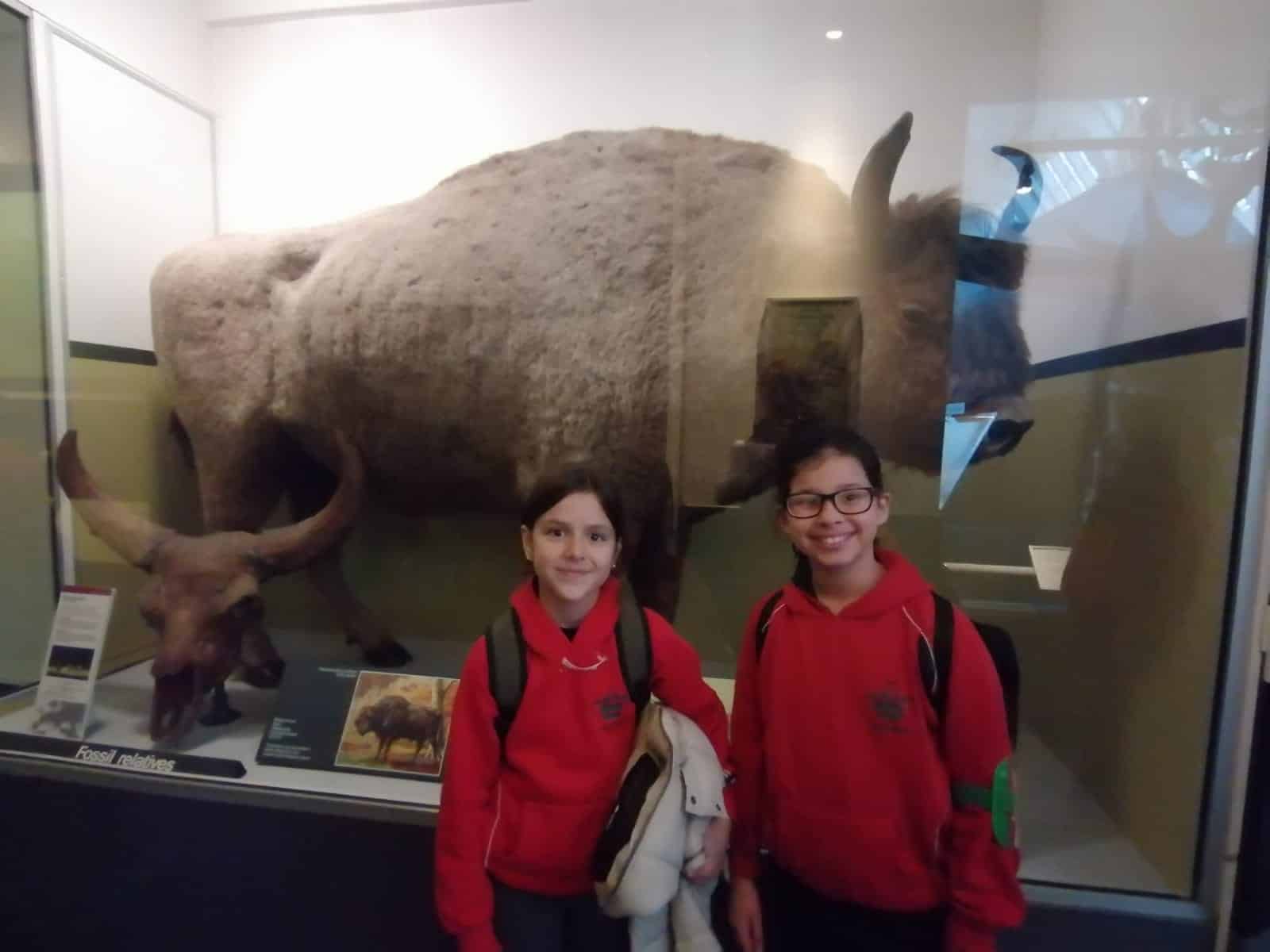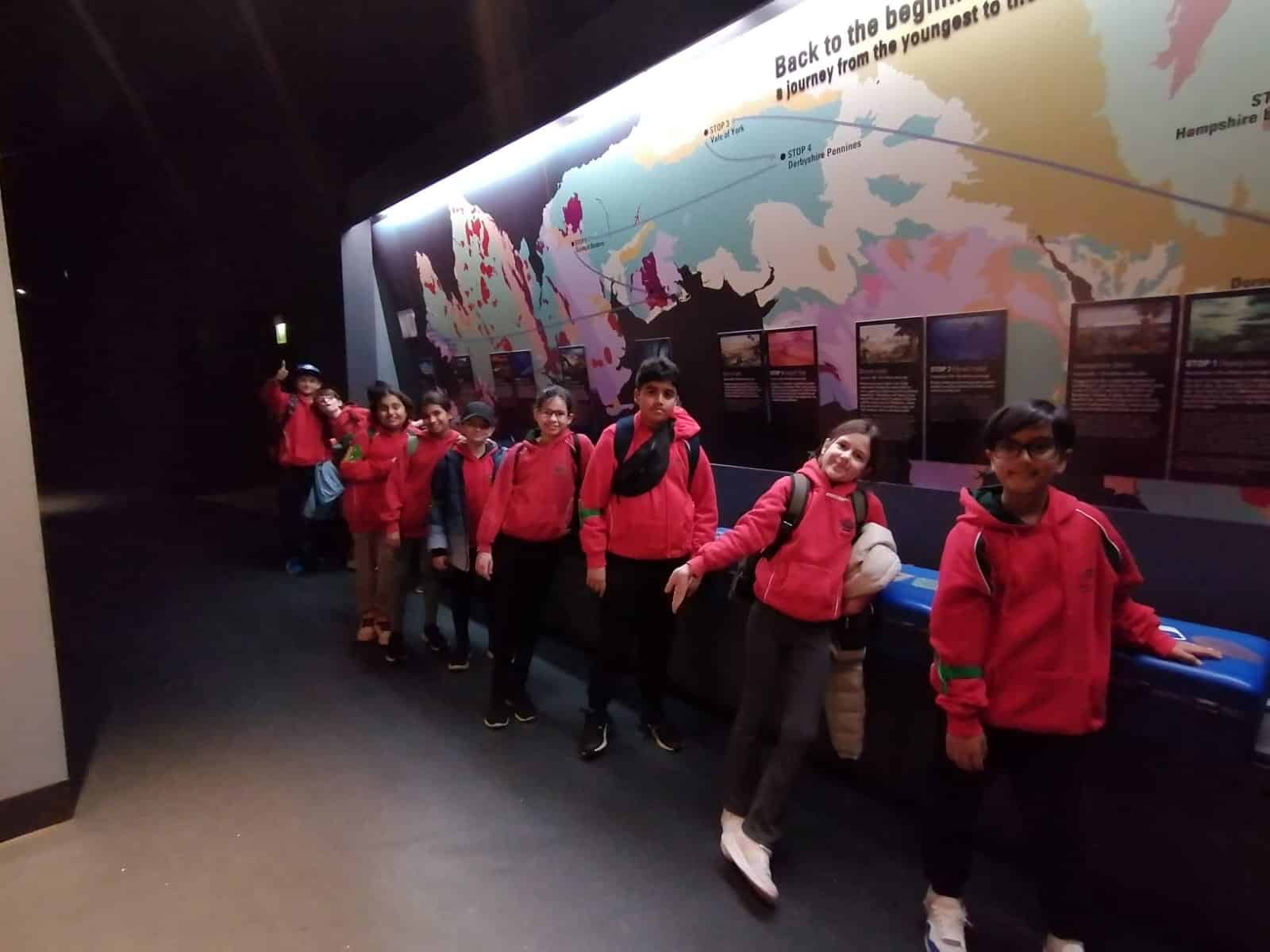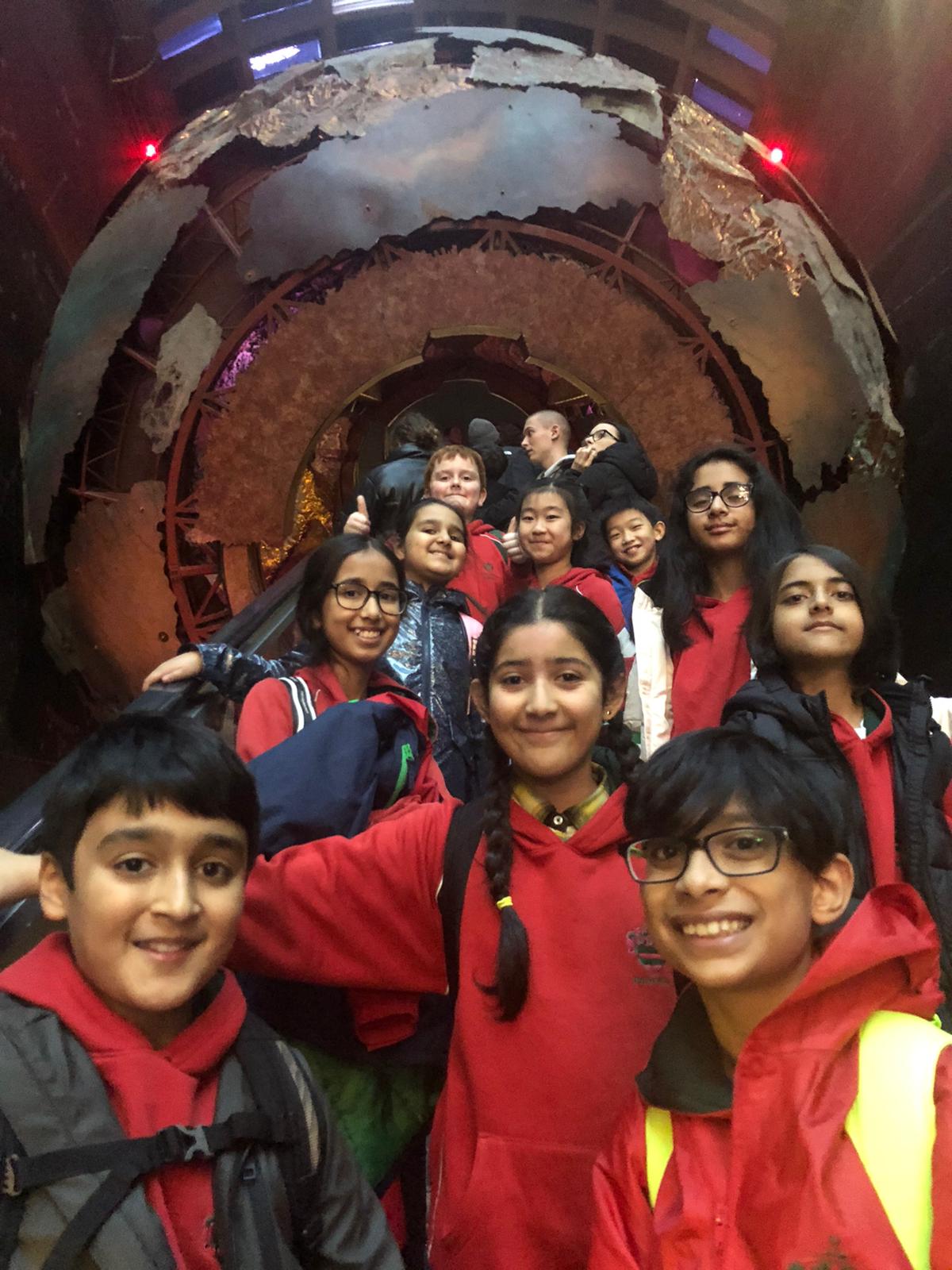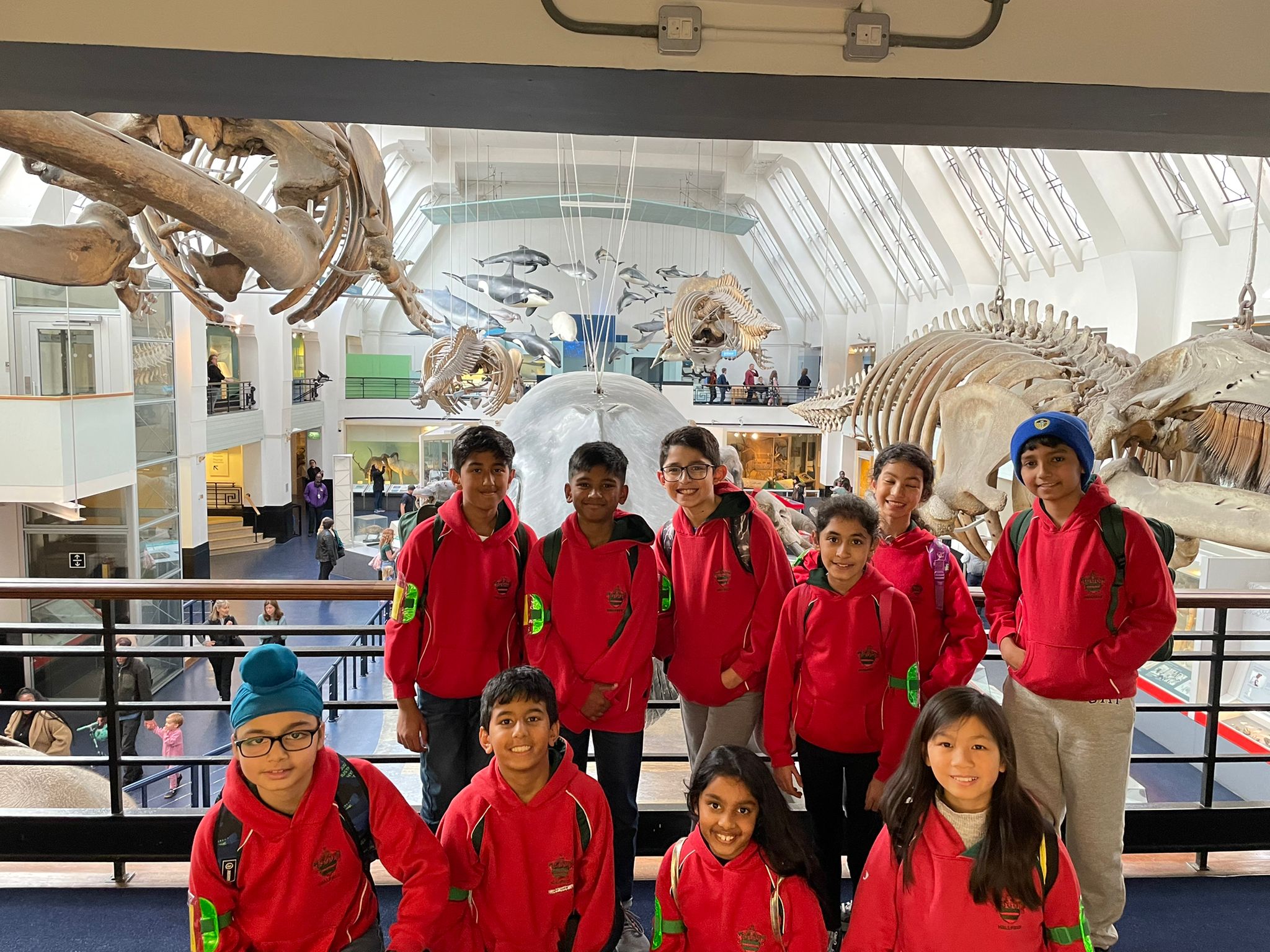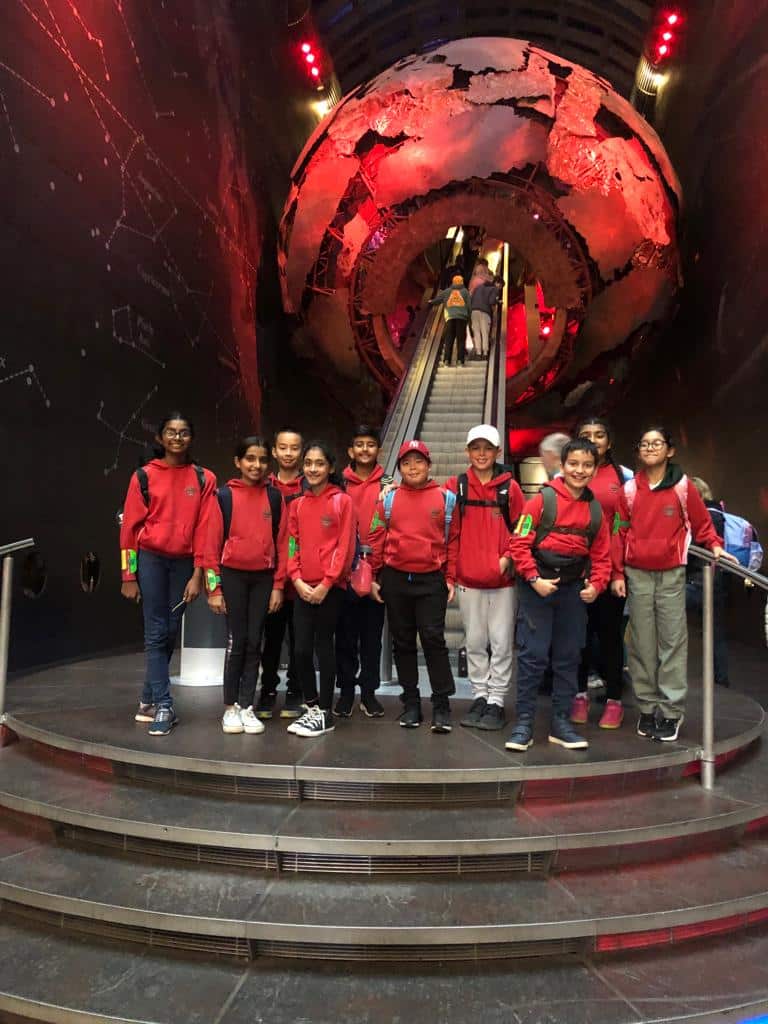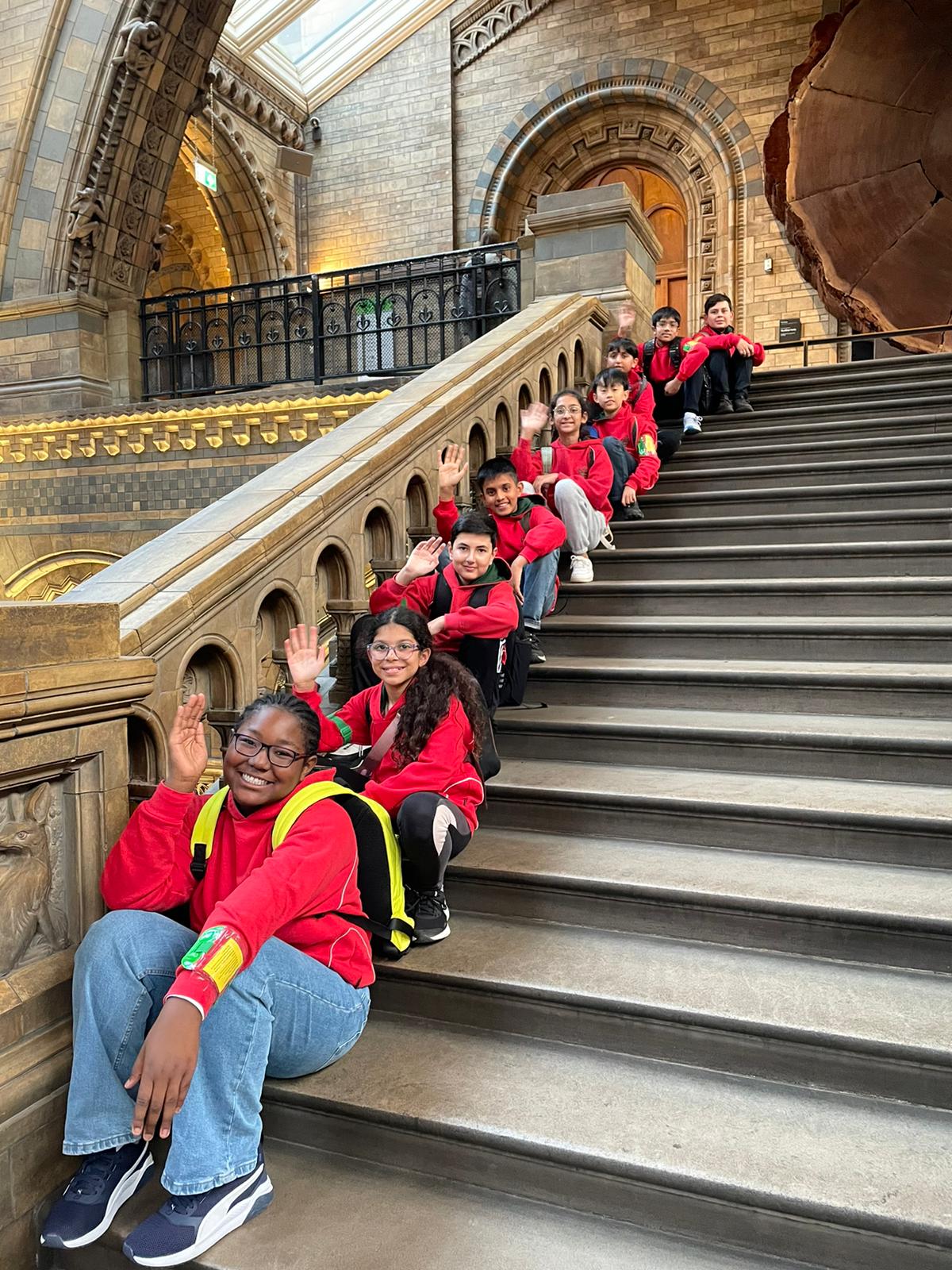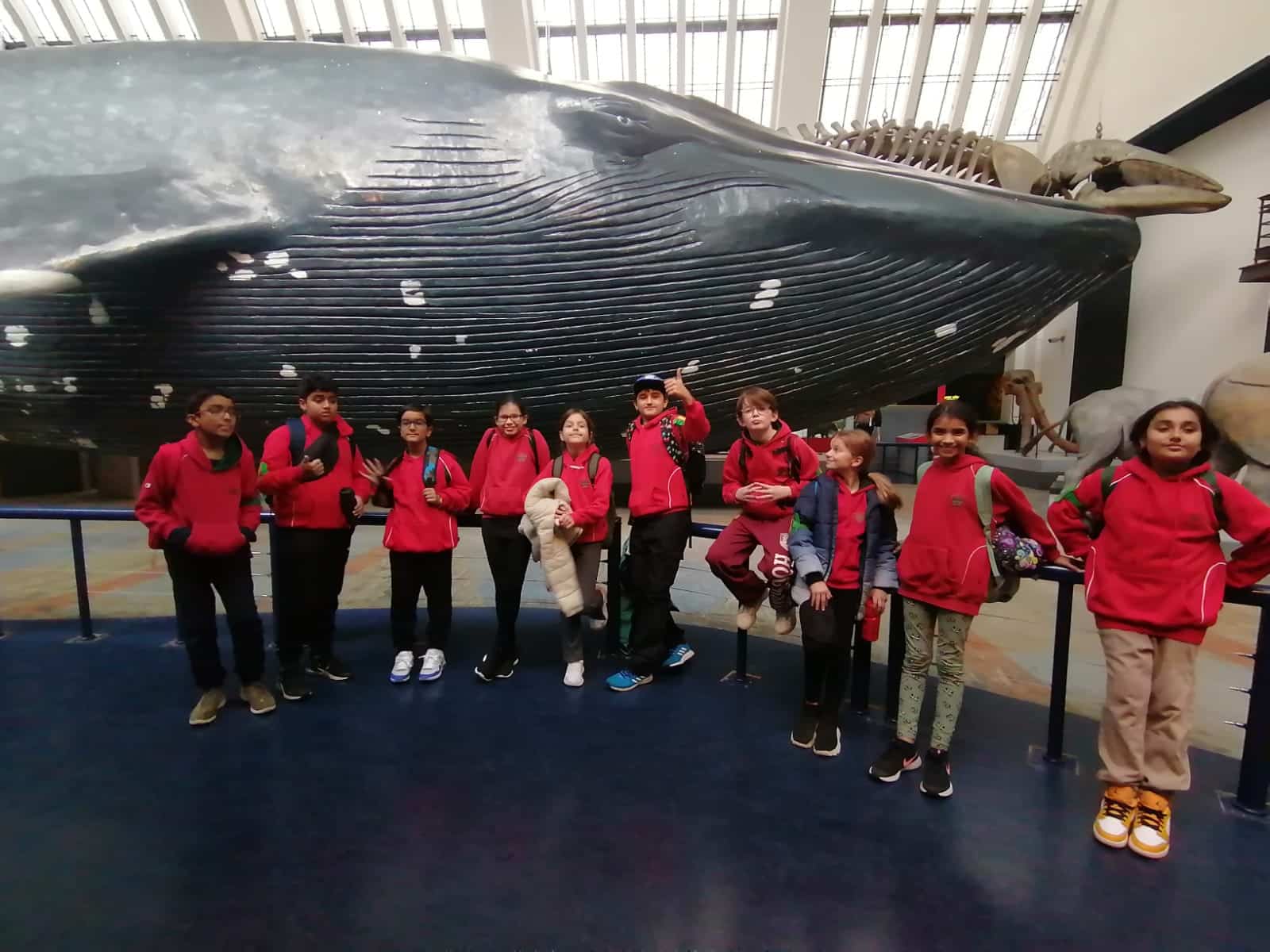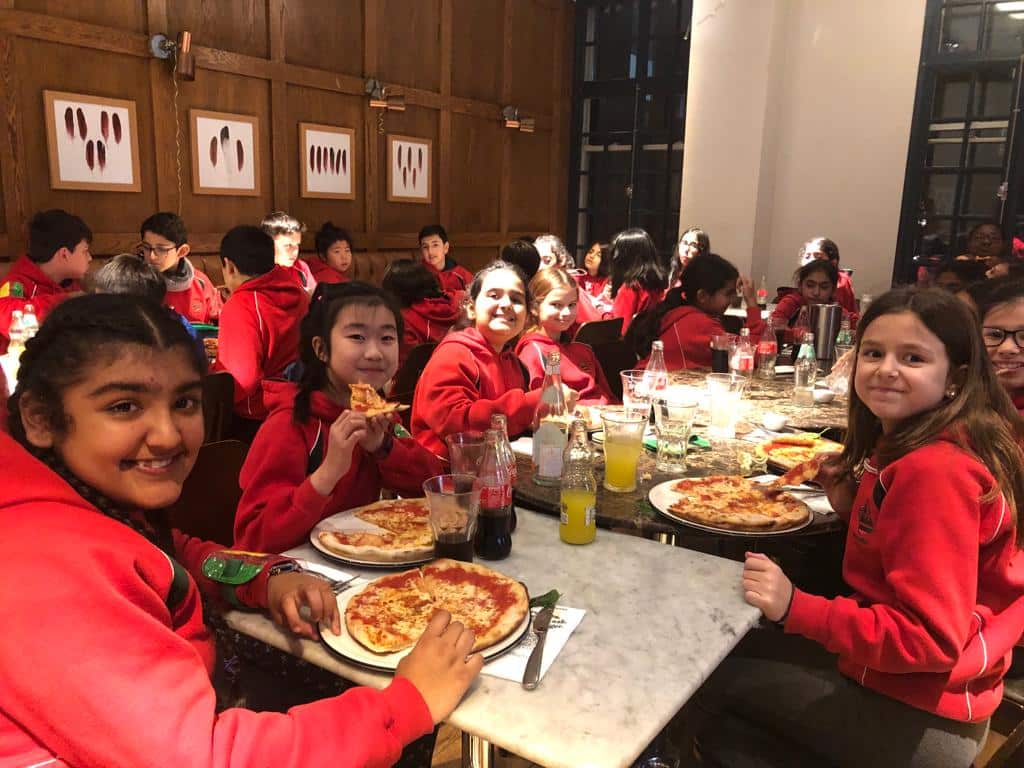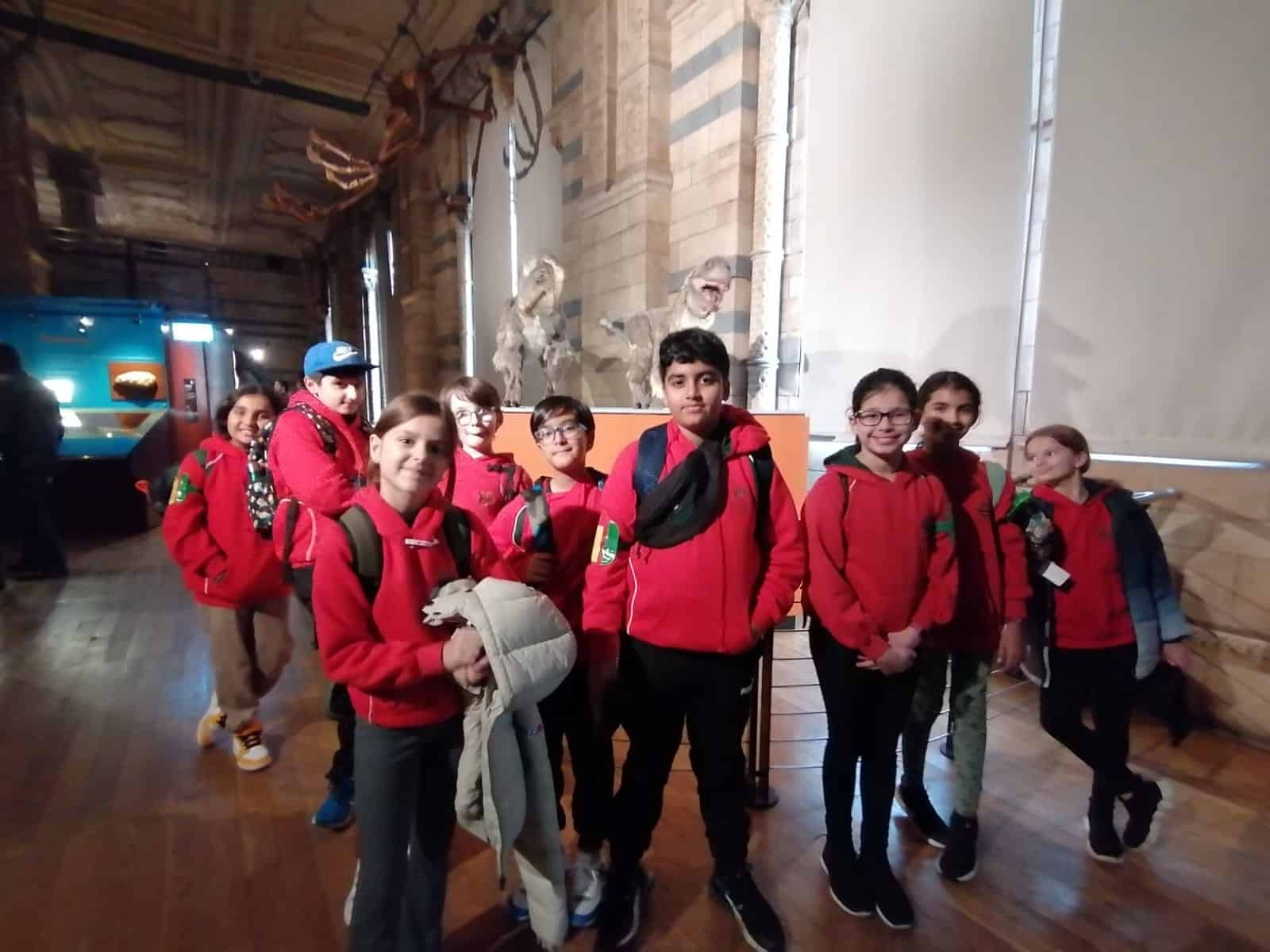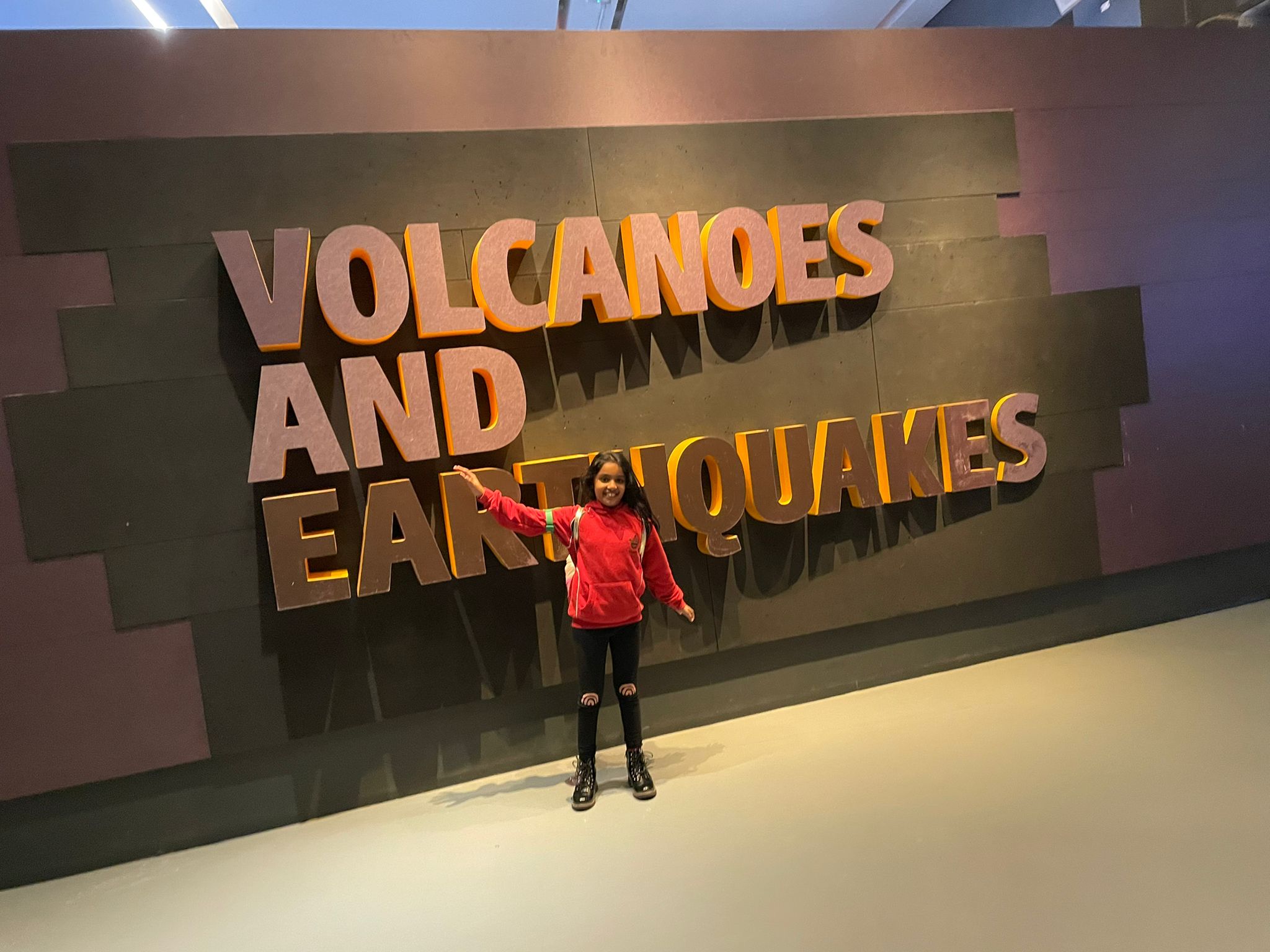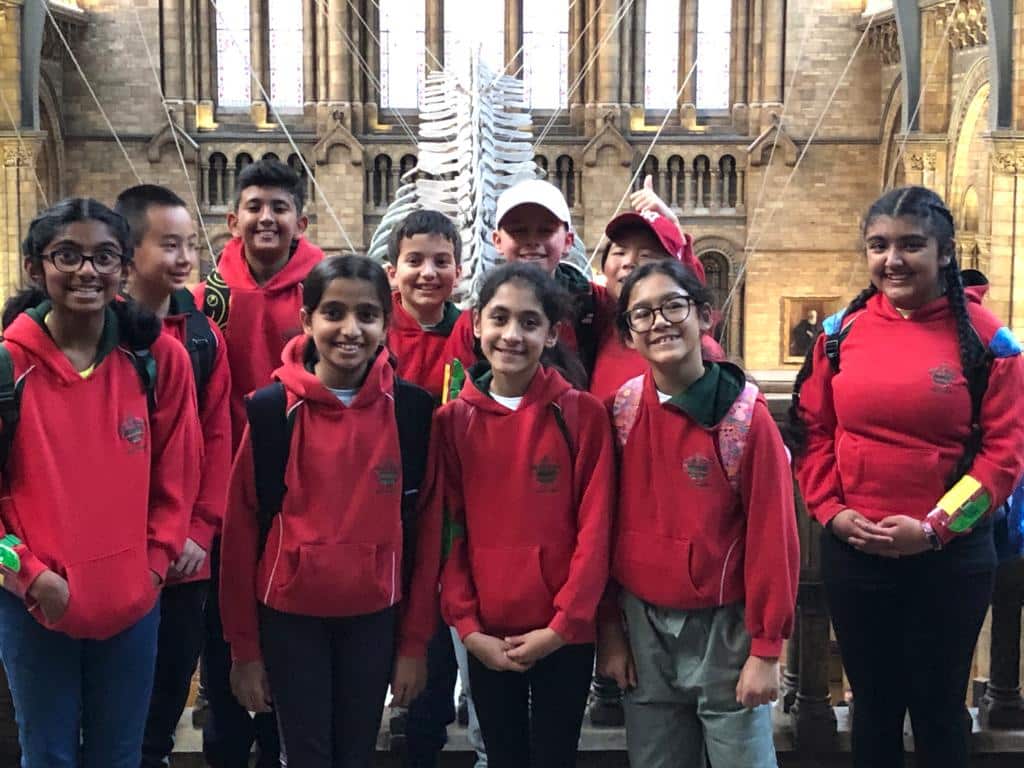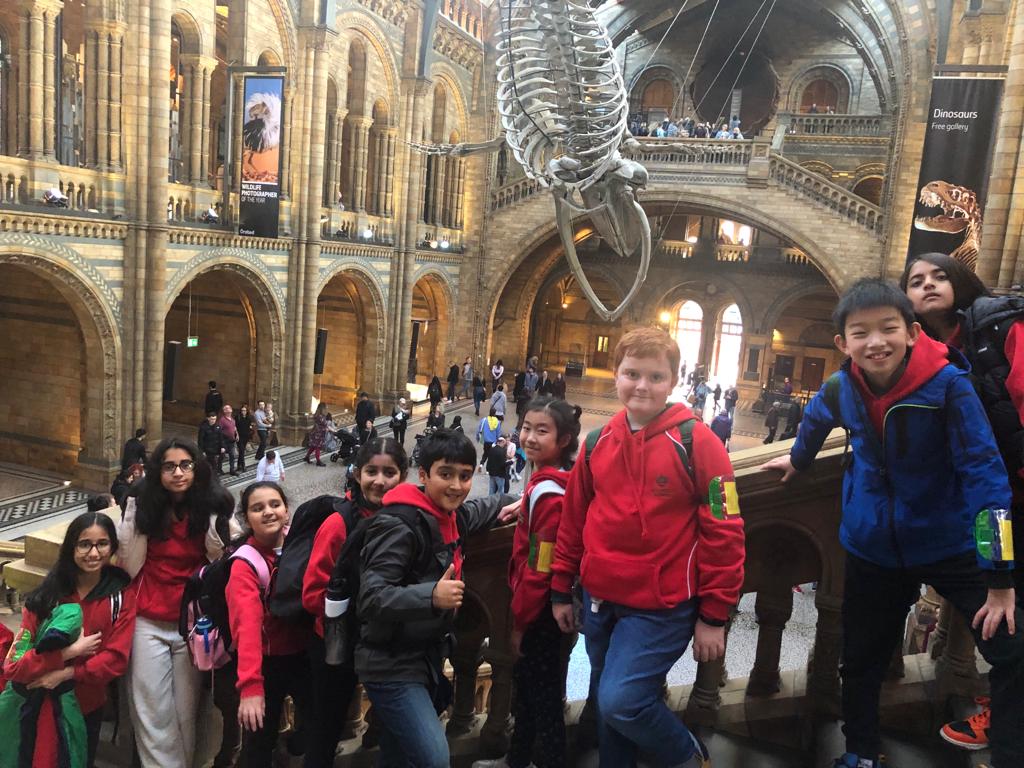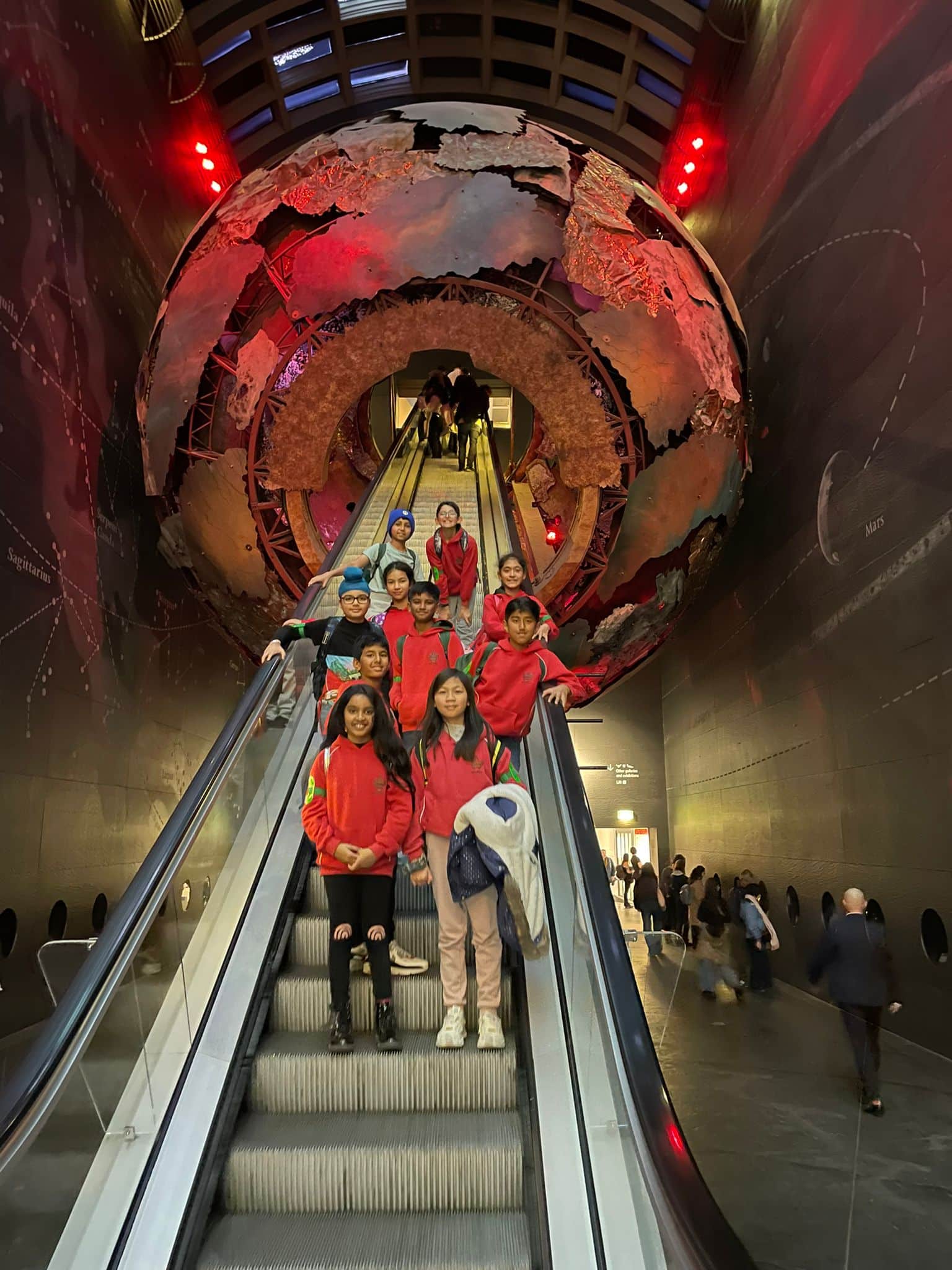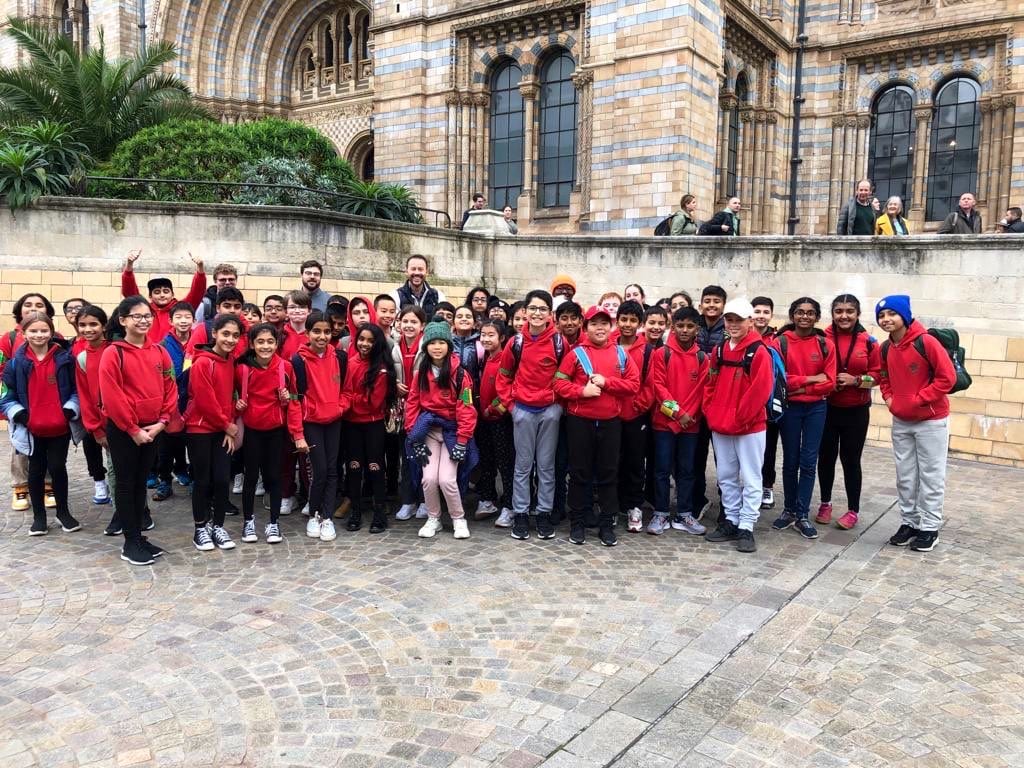 Tuesday morning involved exploring the Cutty Sark, it was fascinating to explore many of the original features such as the ship's wheel. Pupils loved walking across the deck and enjoying the vast views of London. After lunch the next stop was the National Maritime Museum, the interactive displays and Morse code kept the children entertained. The day finished with an Uber boat trip across the Thames to Westminster Pier and food at Jungle Cave.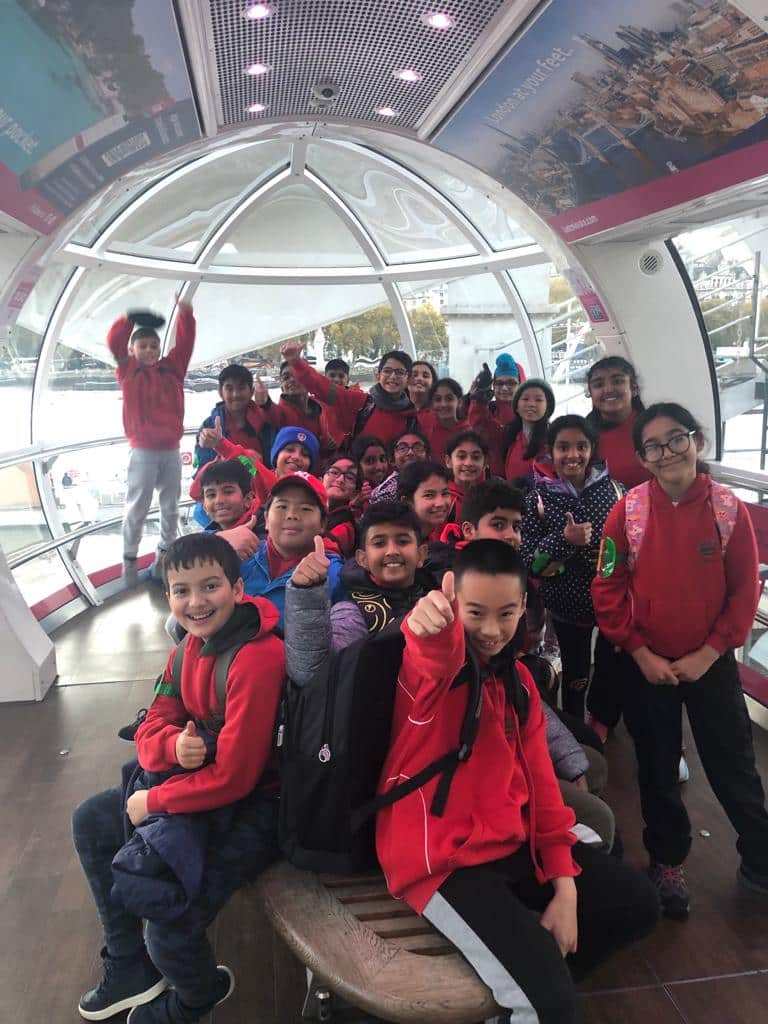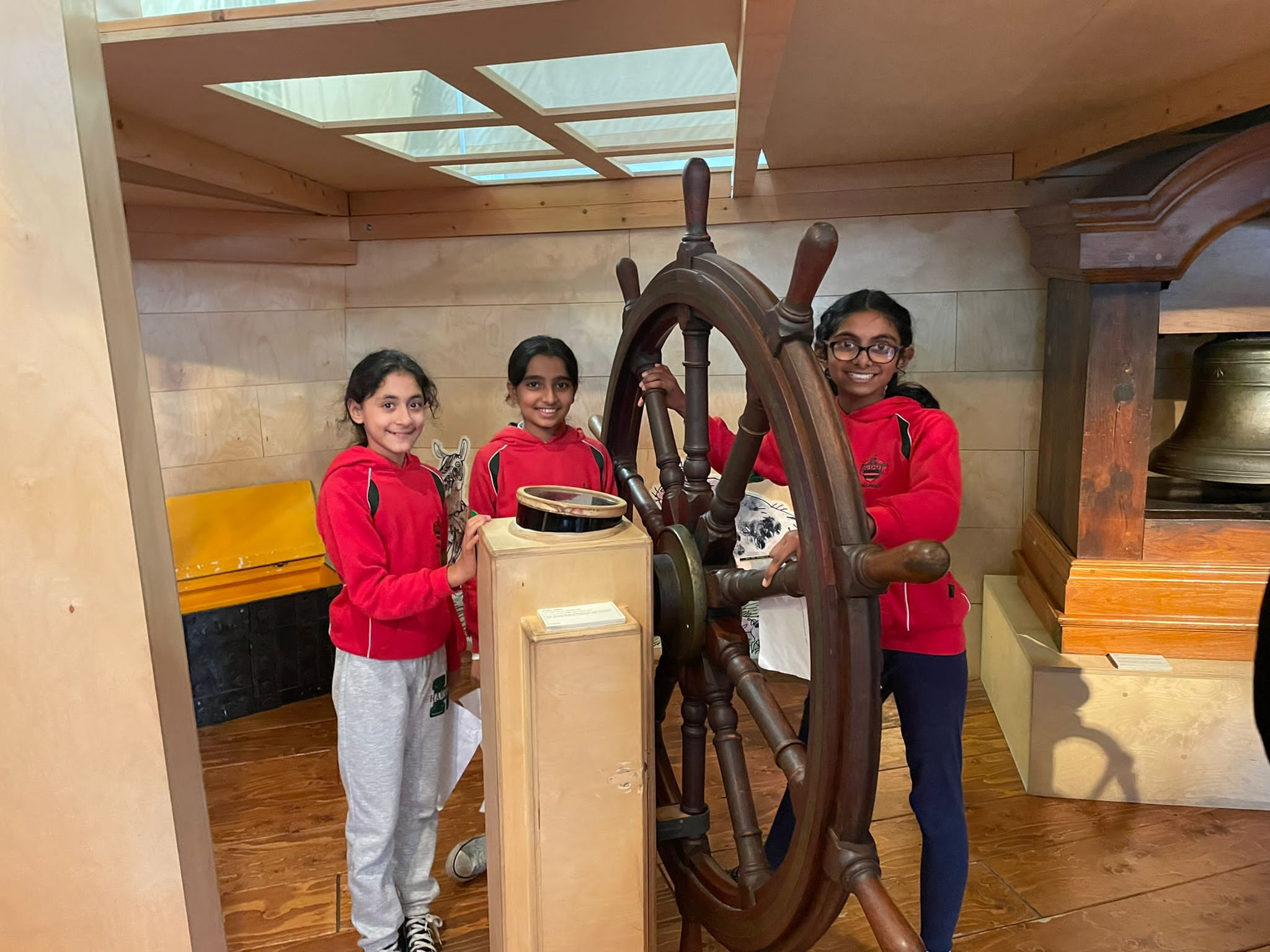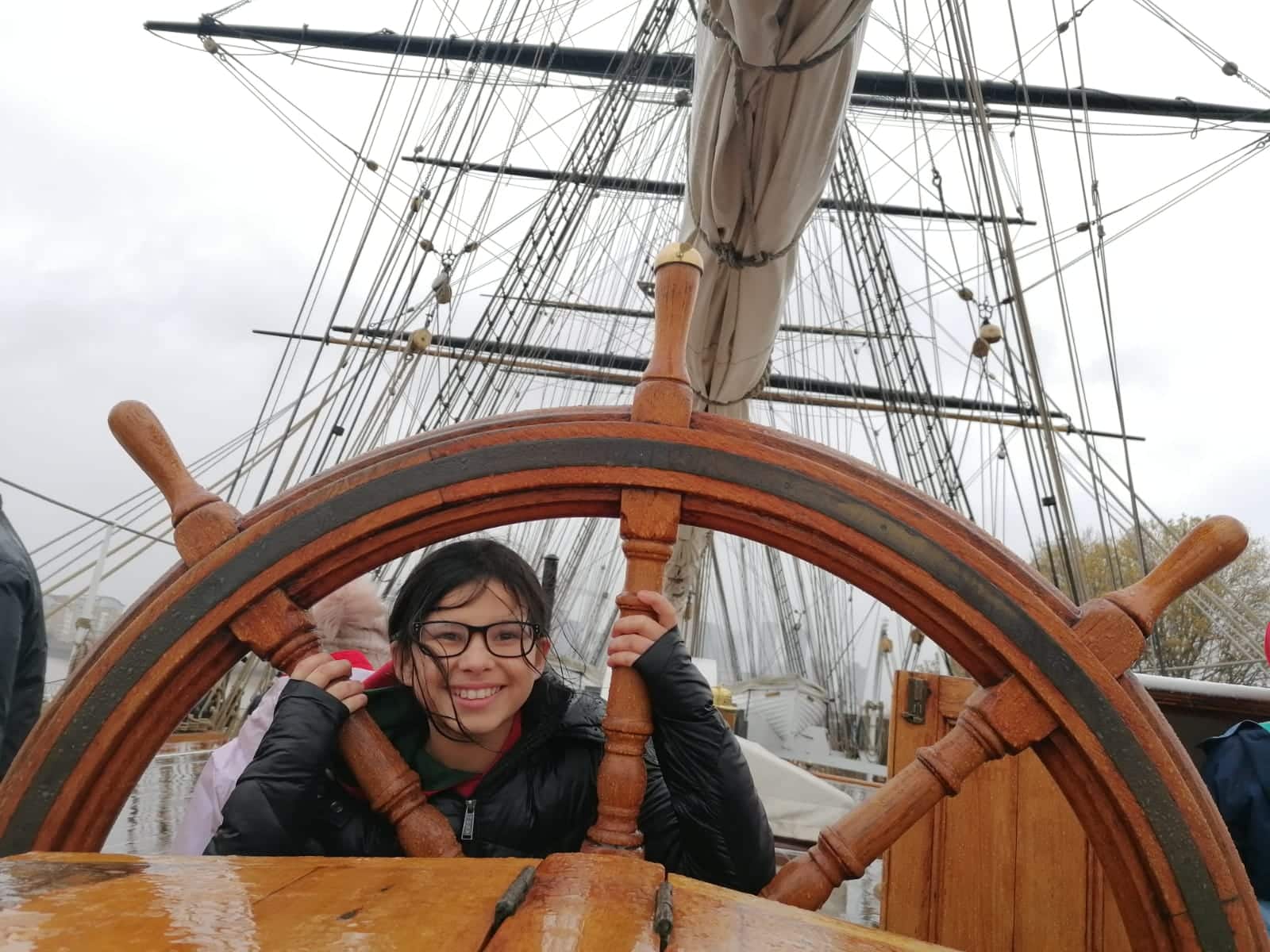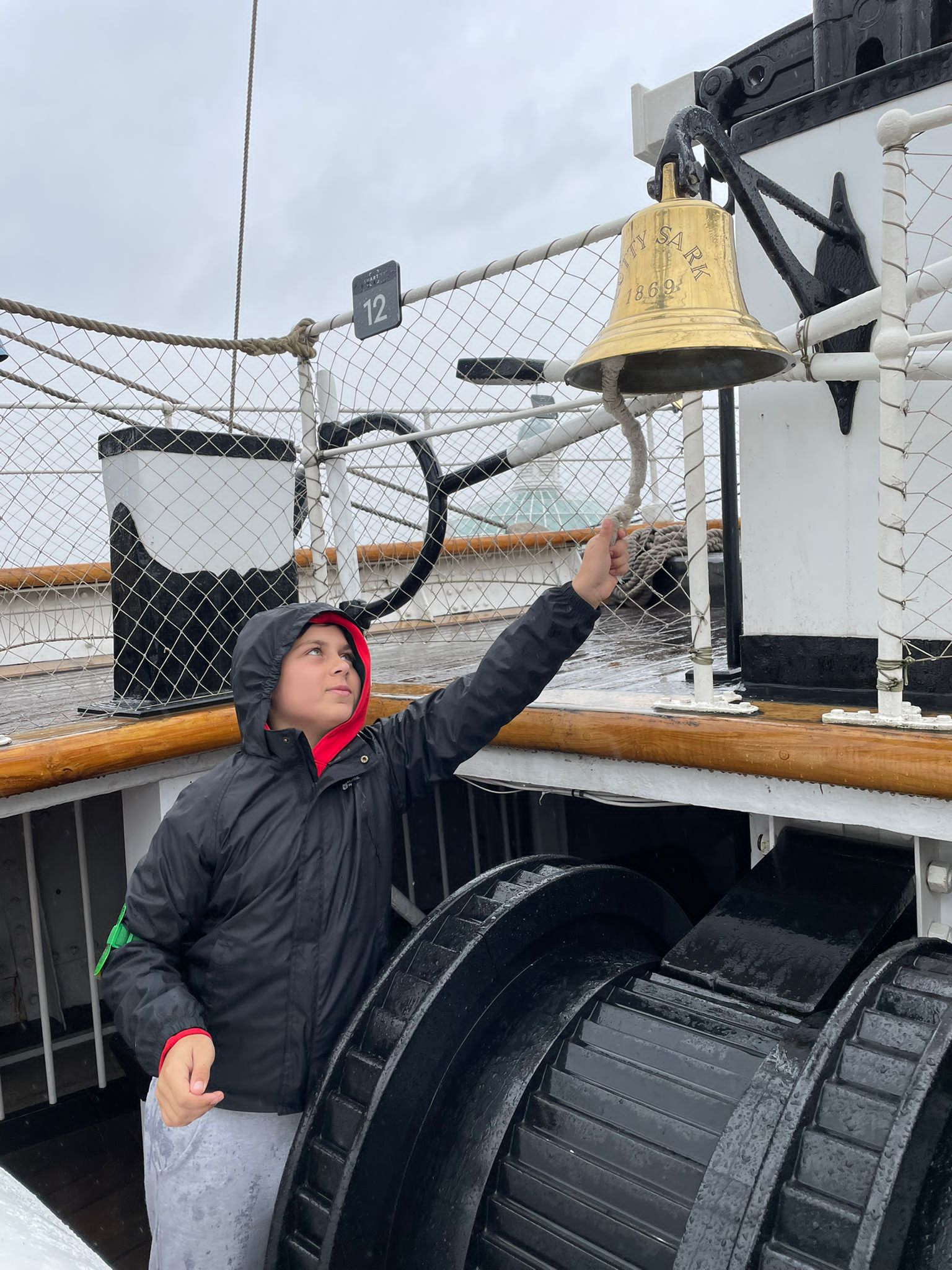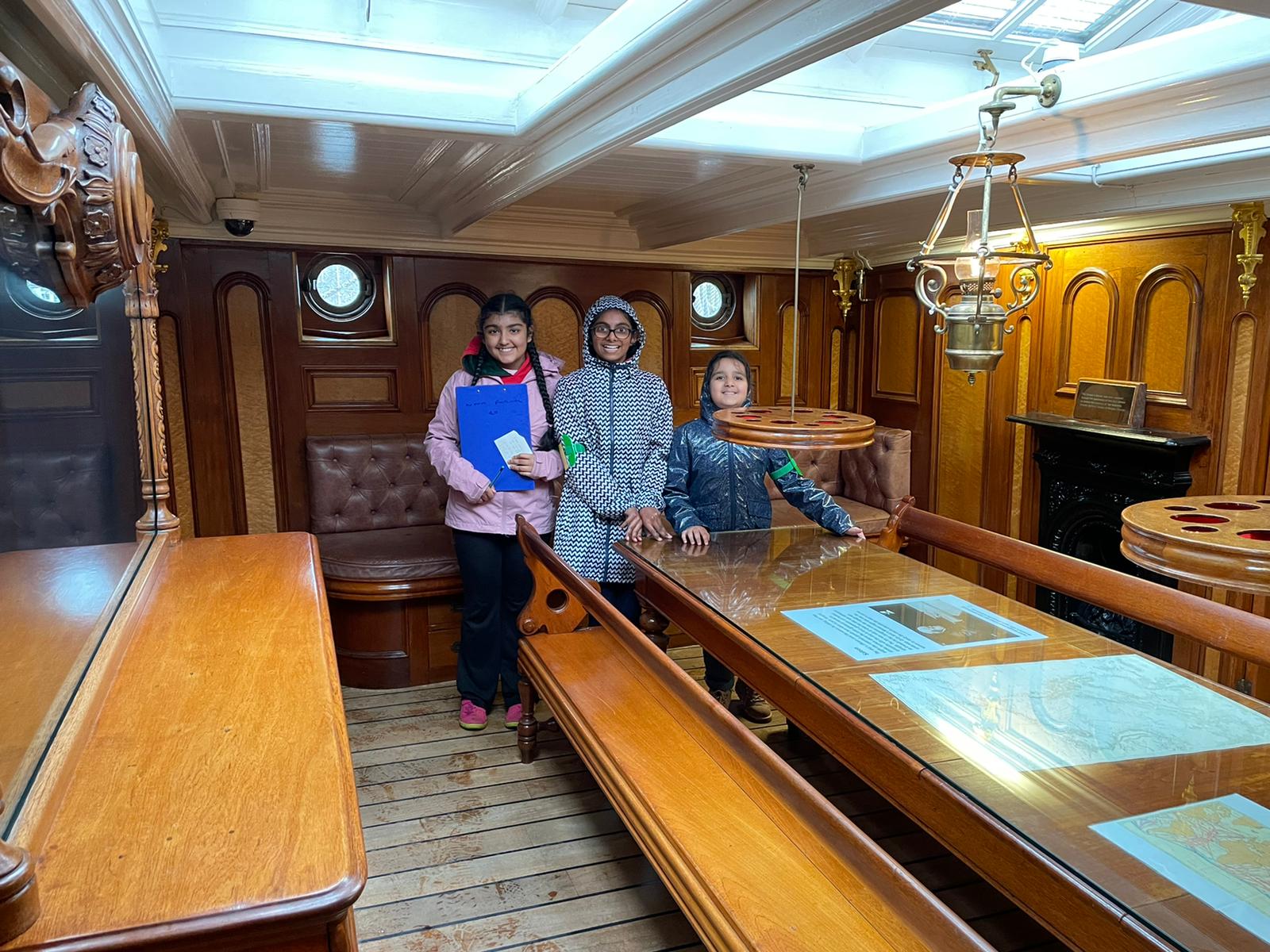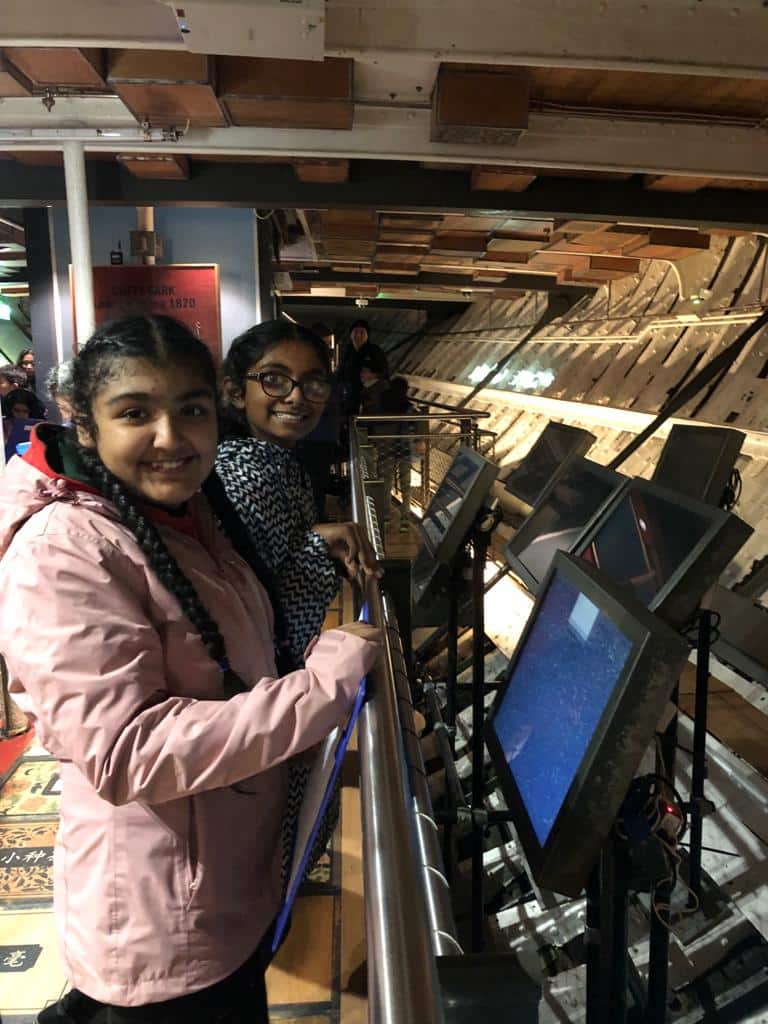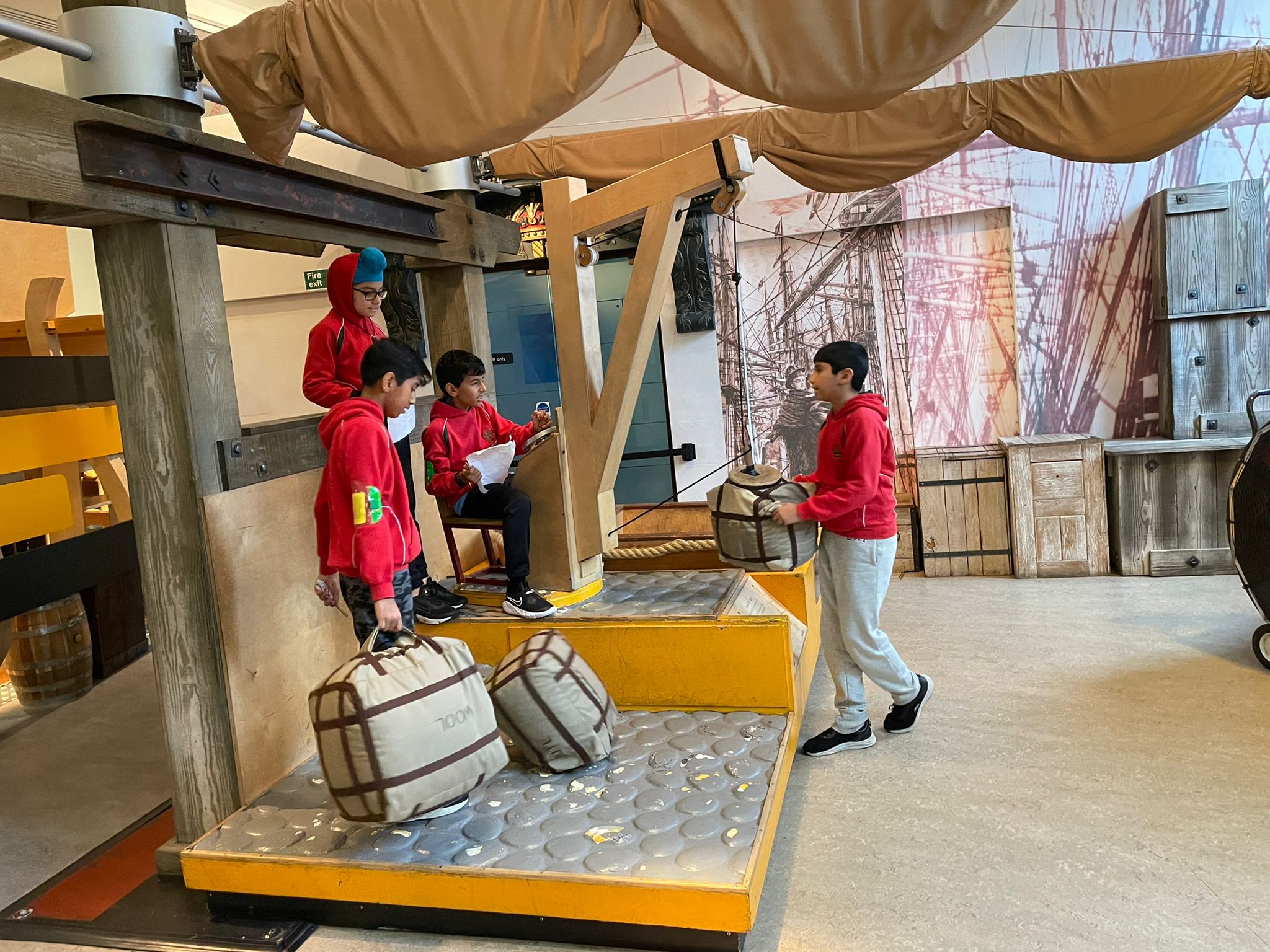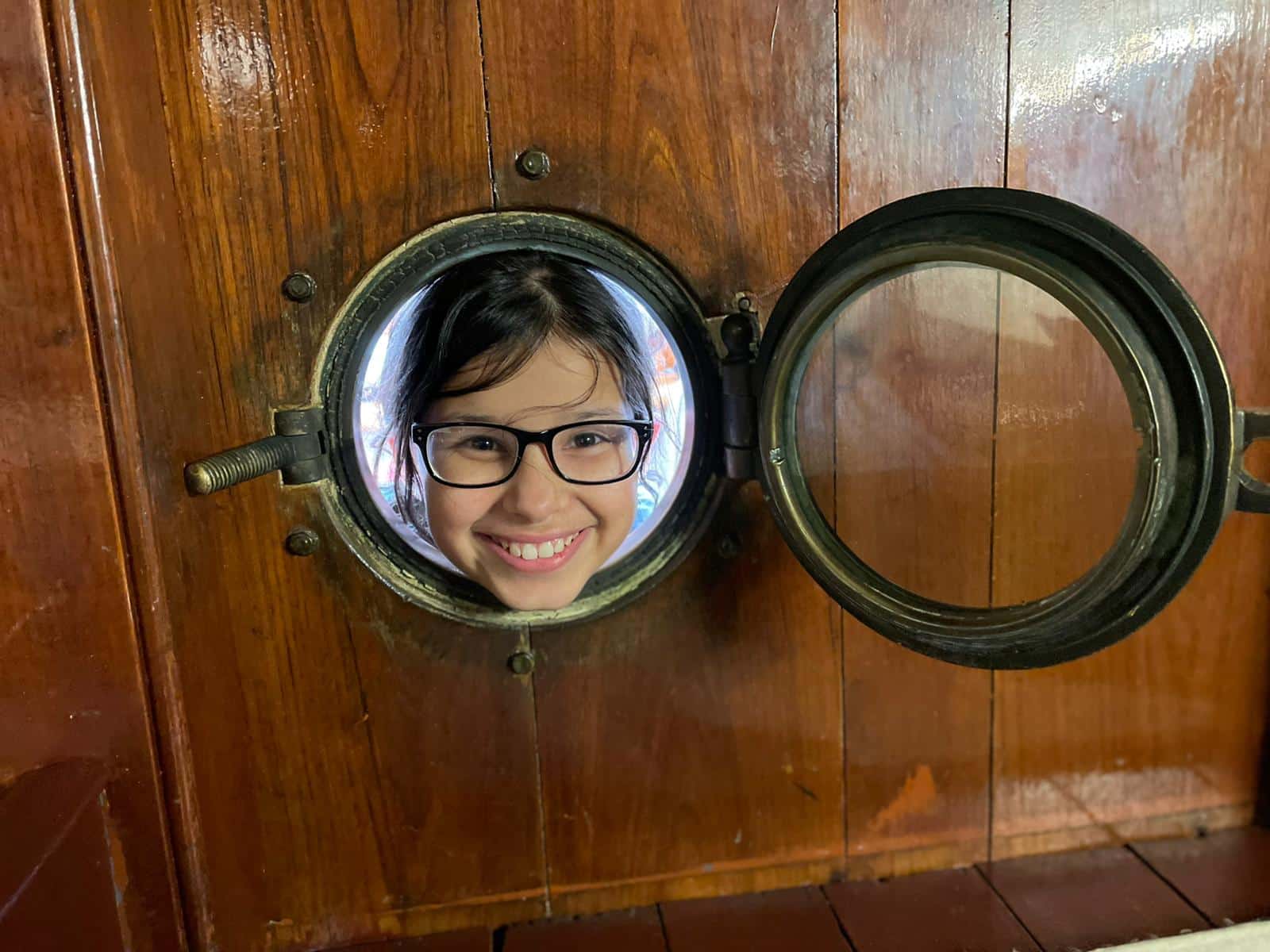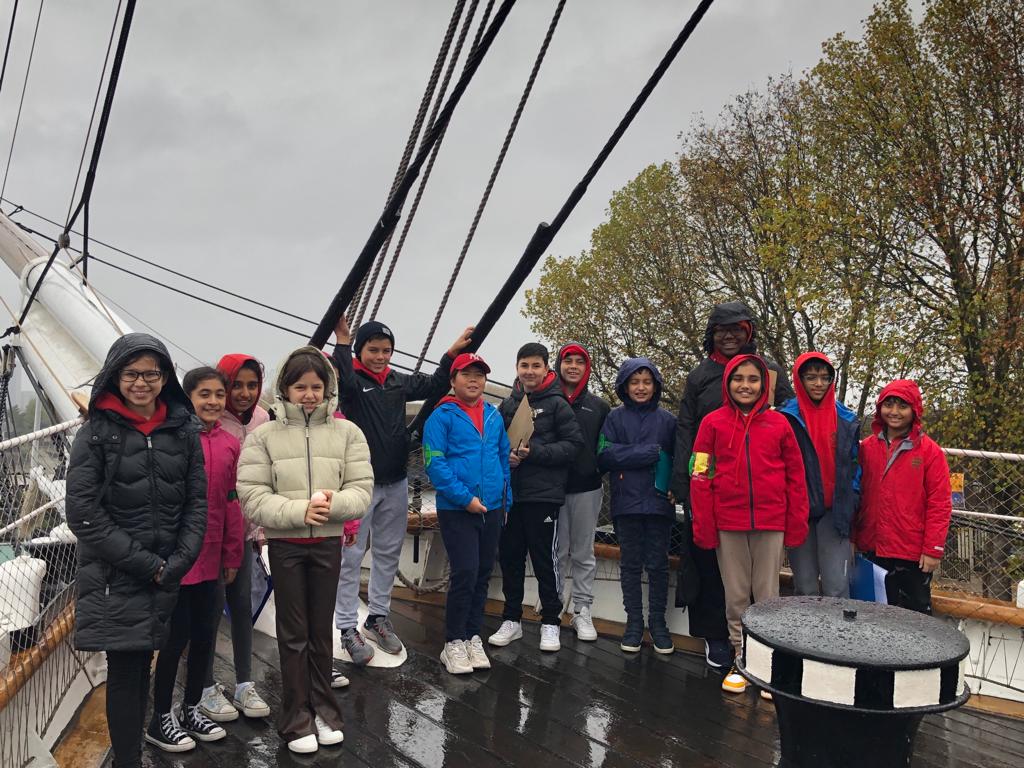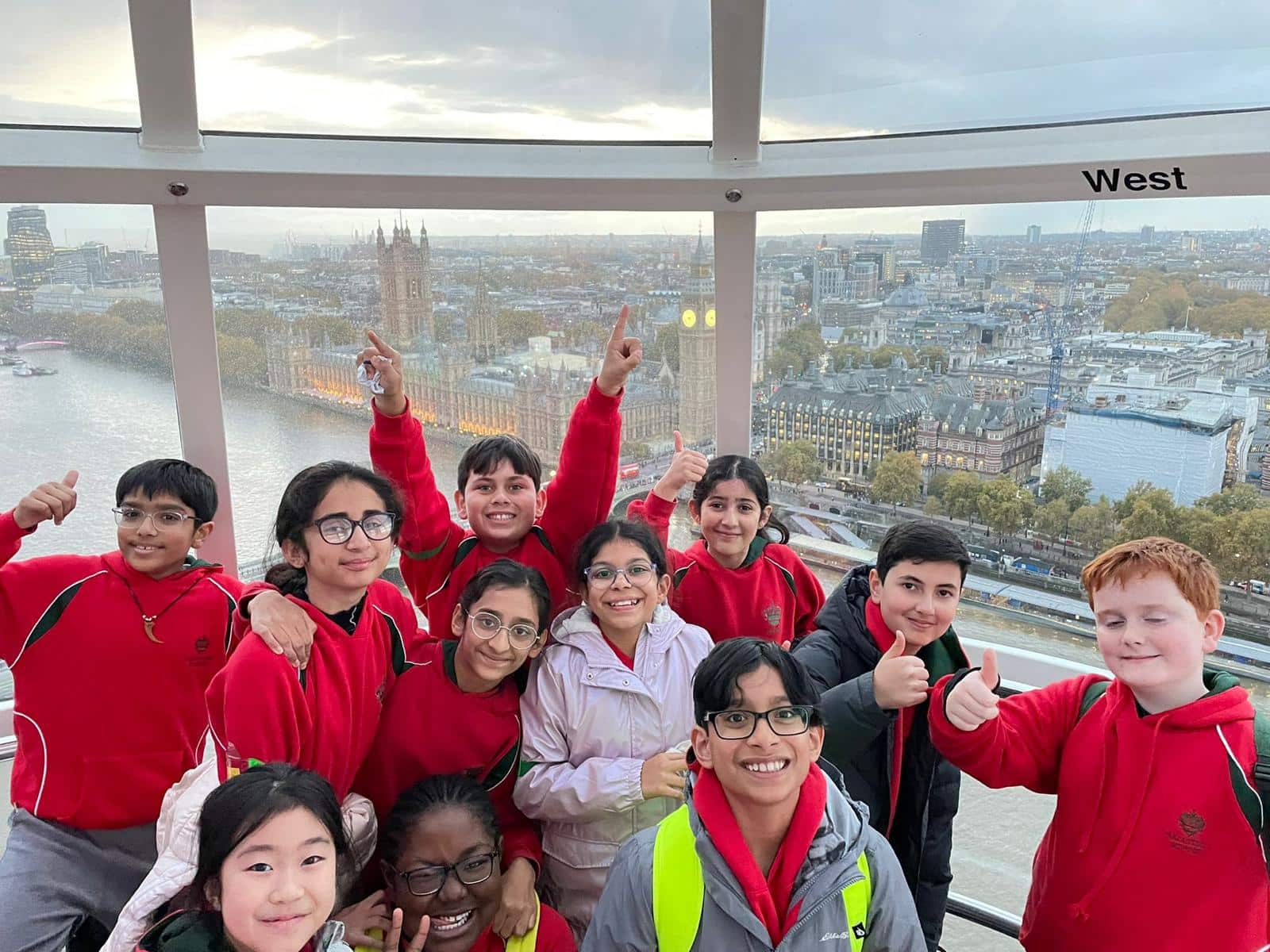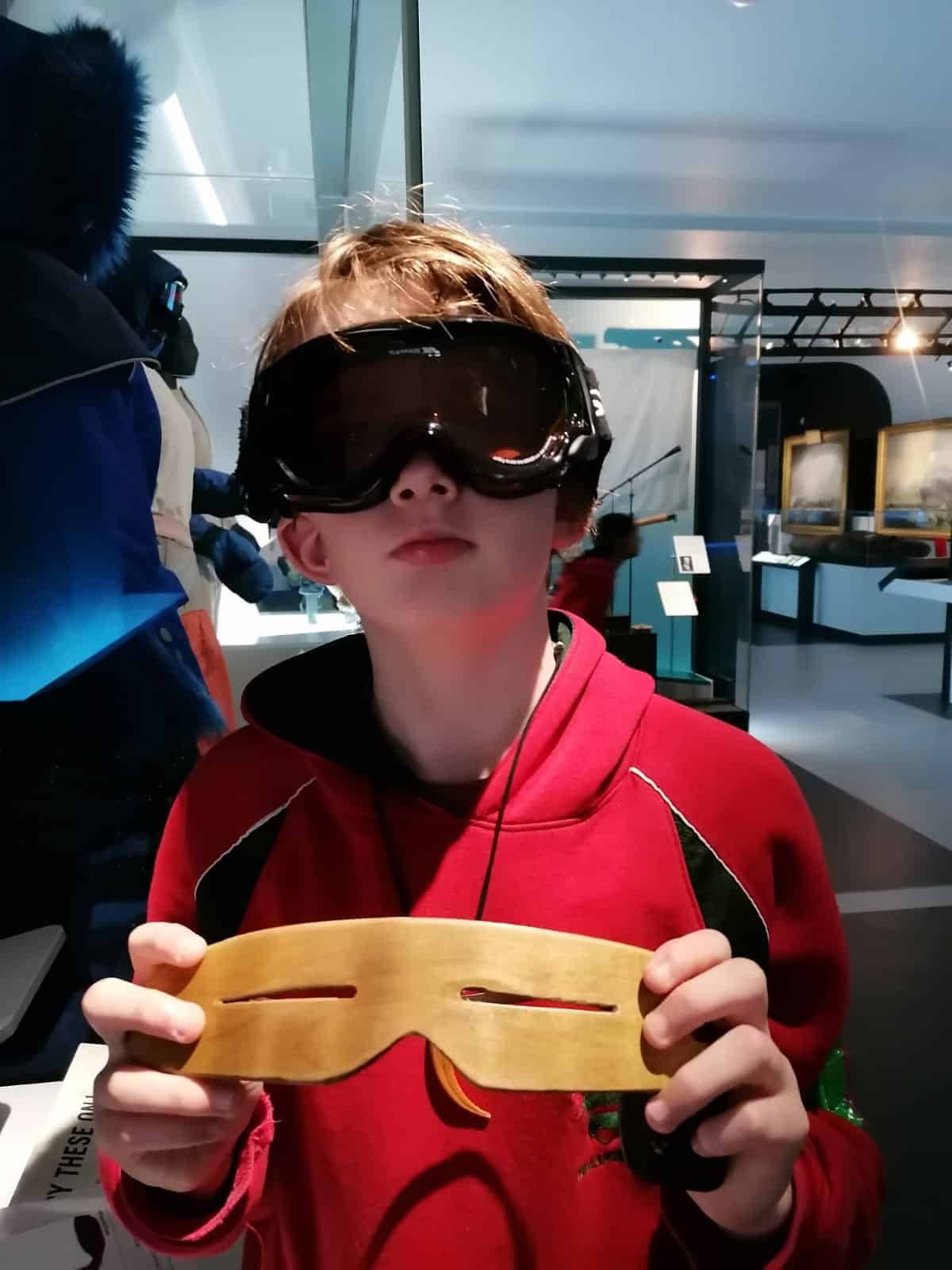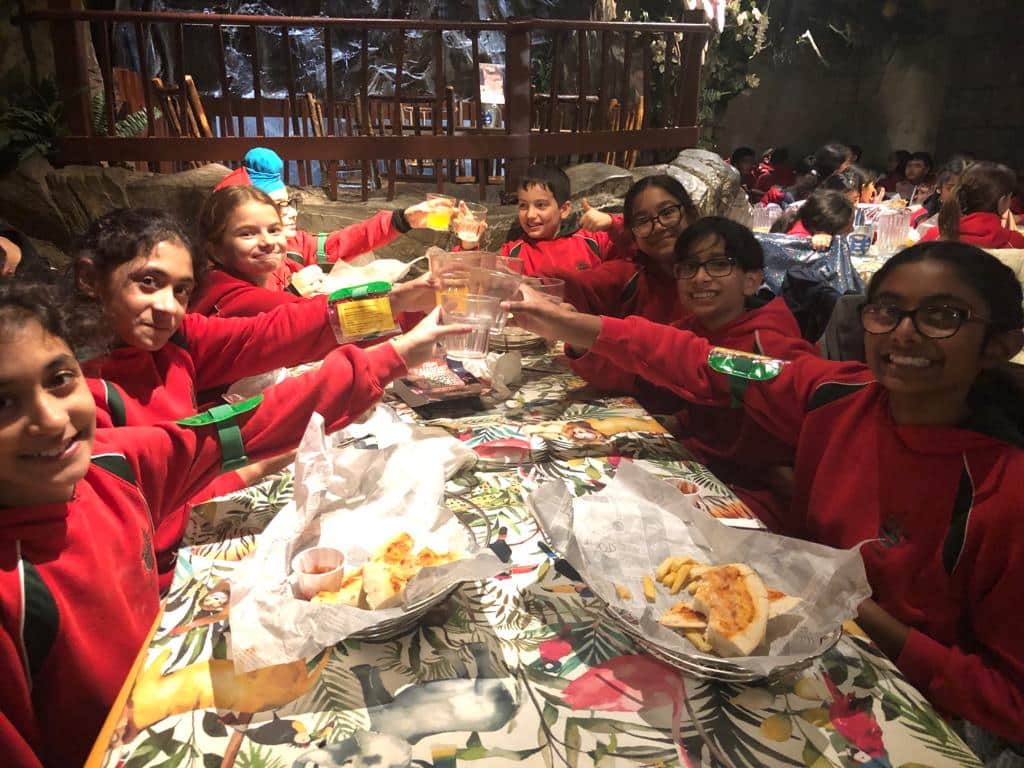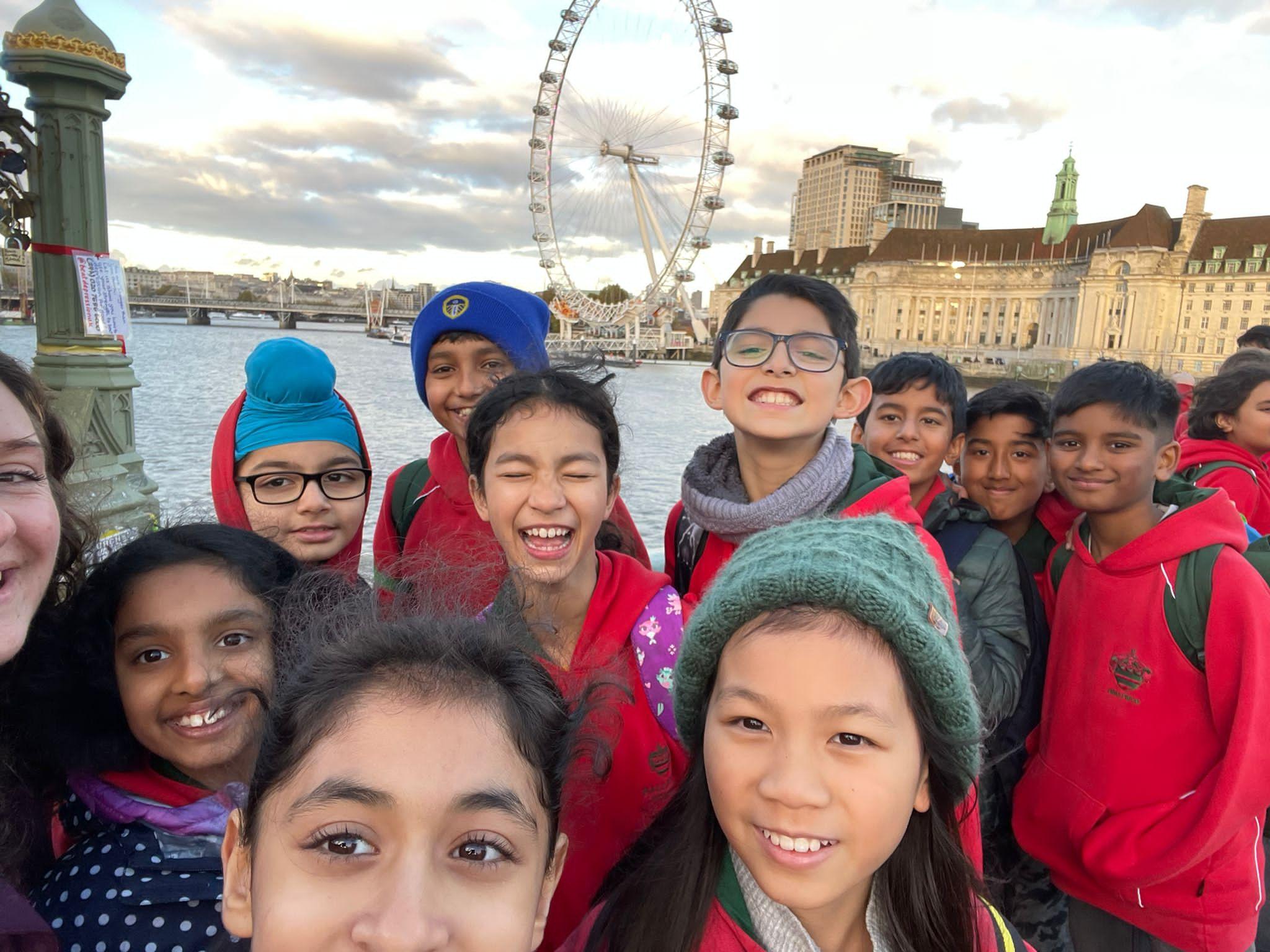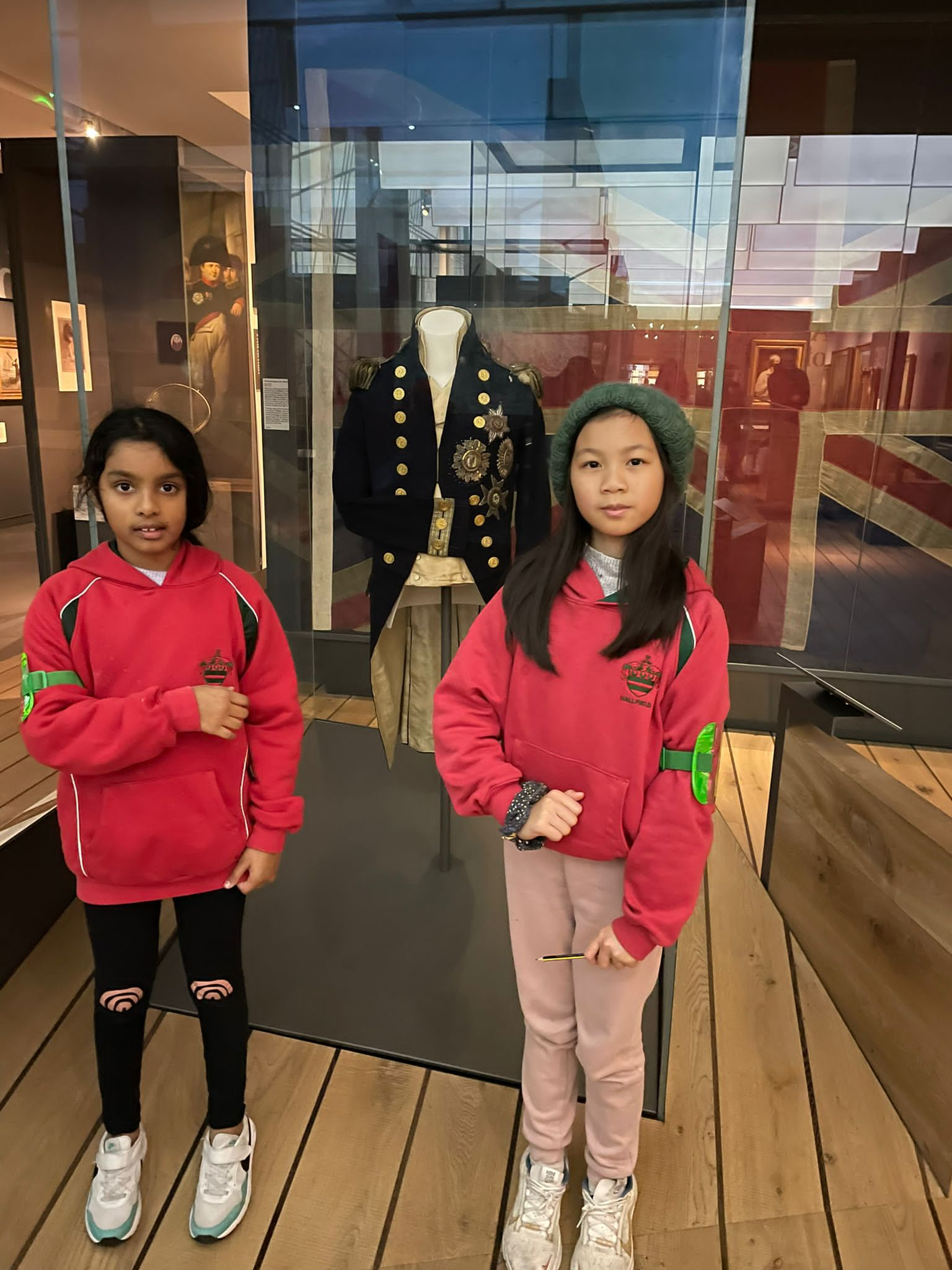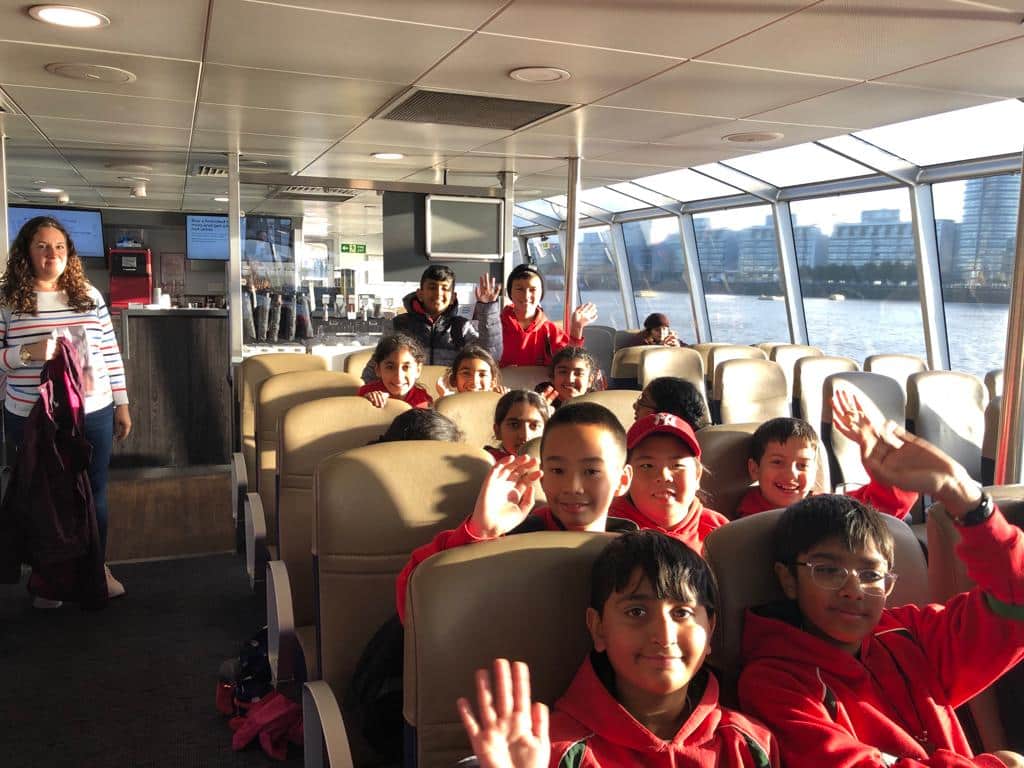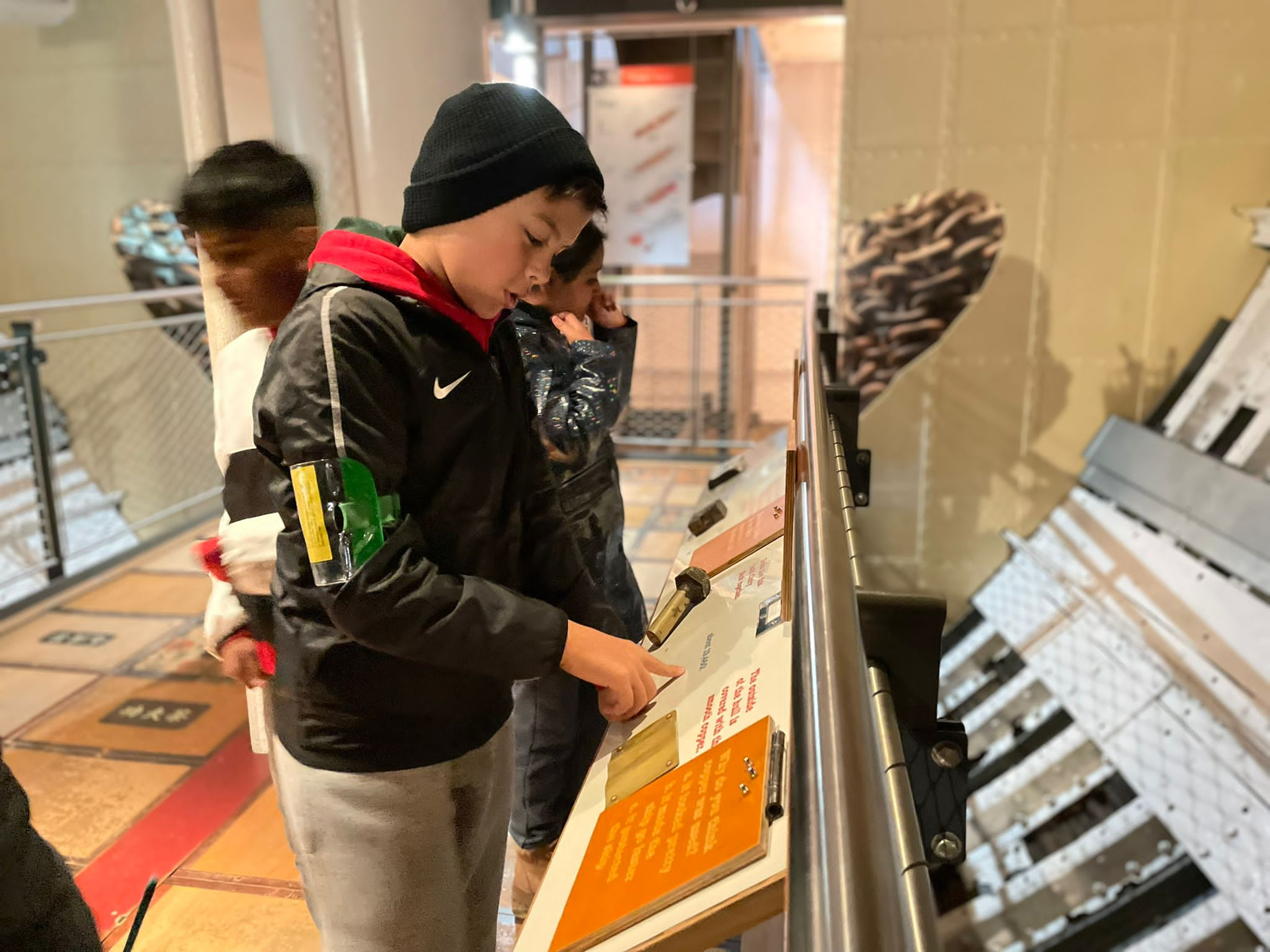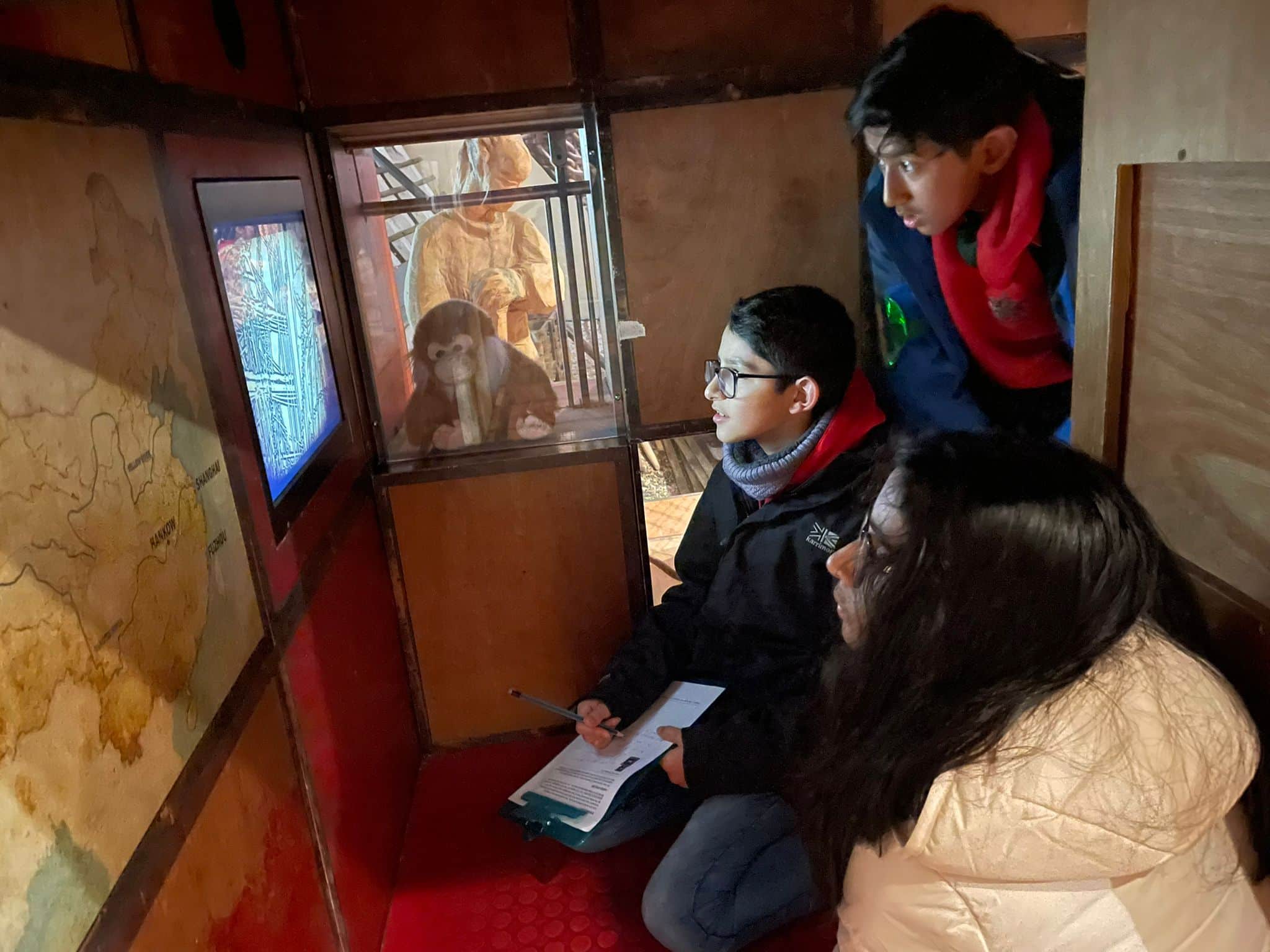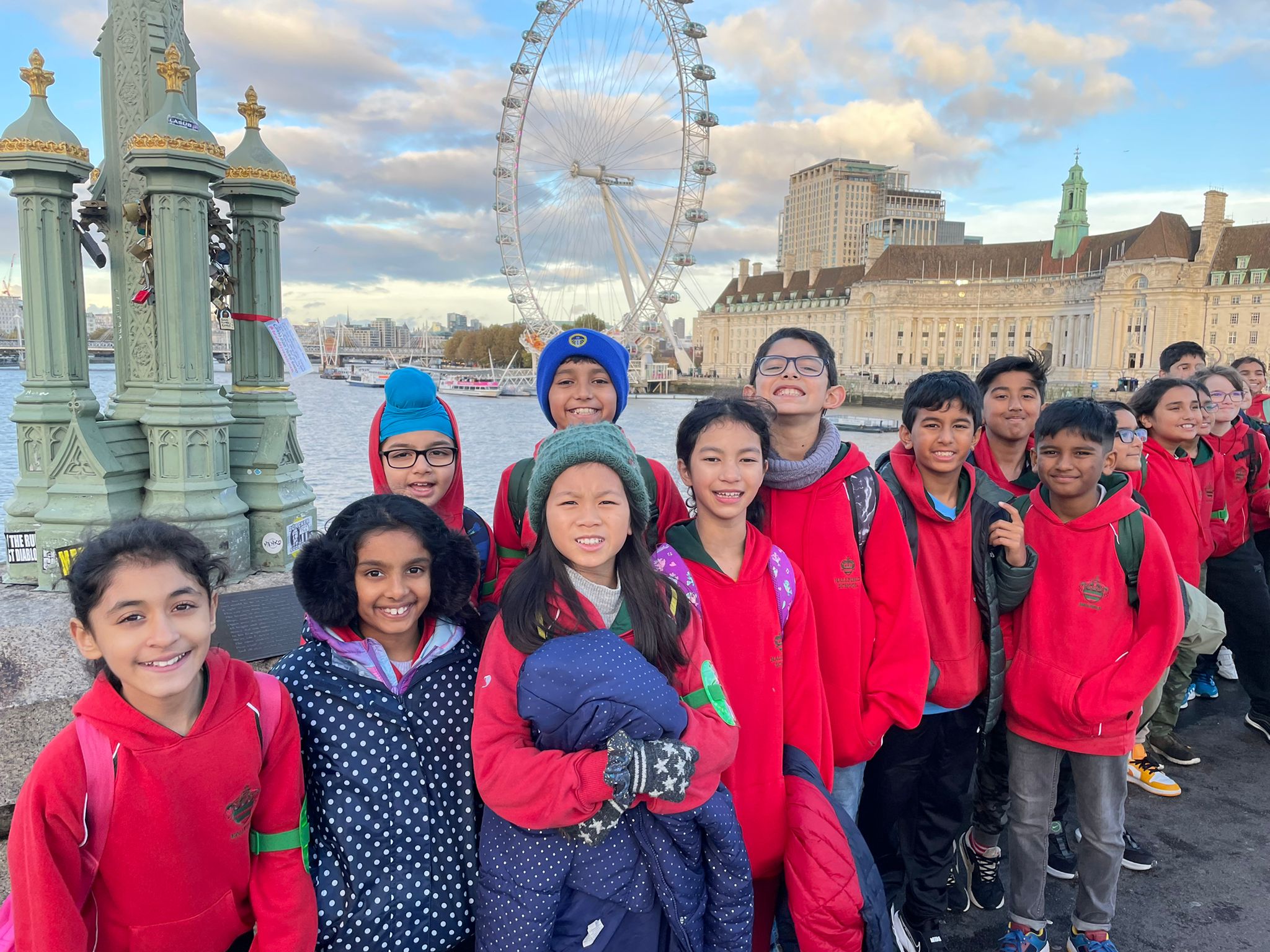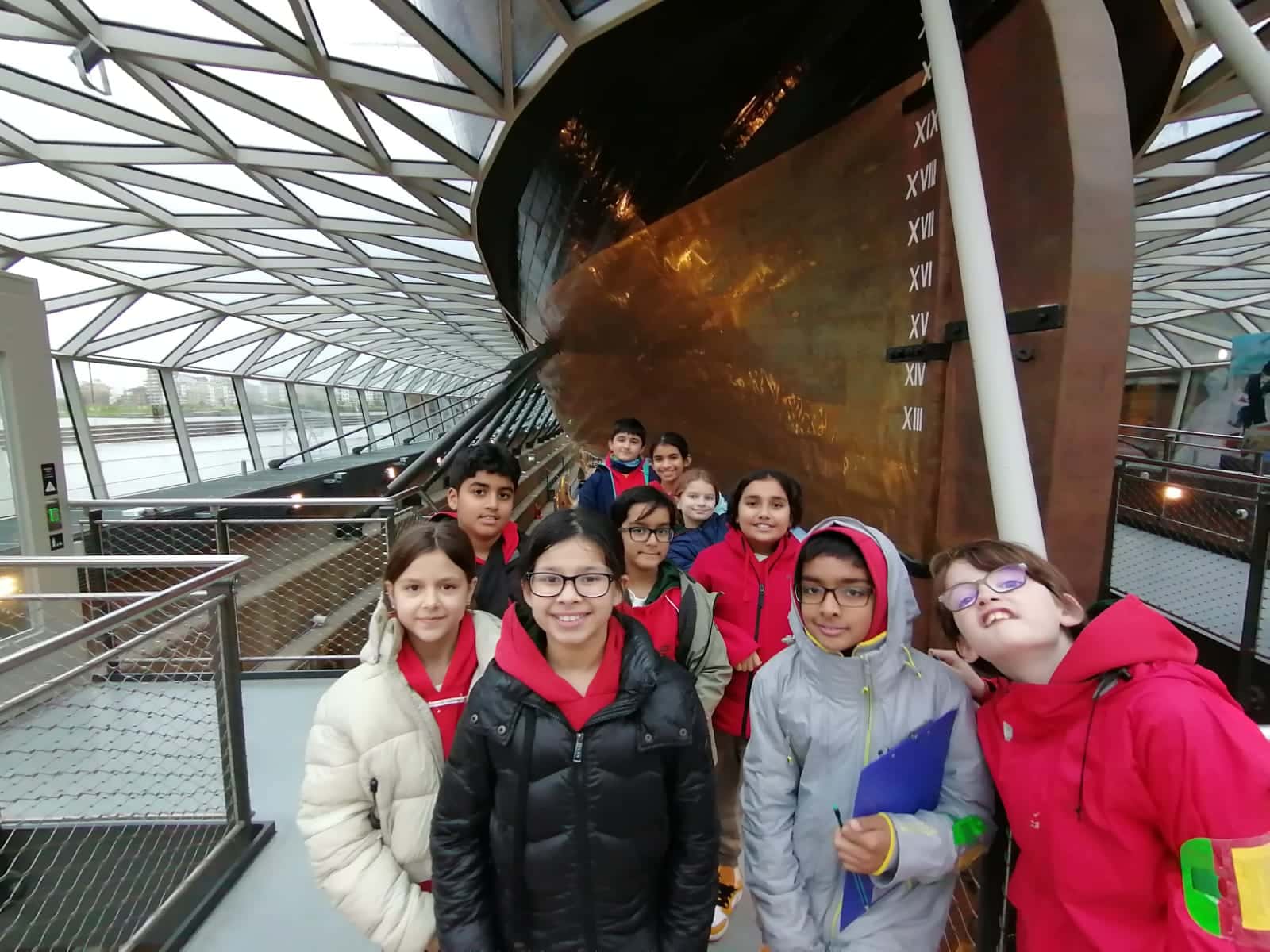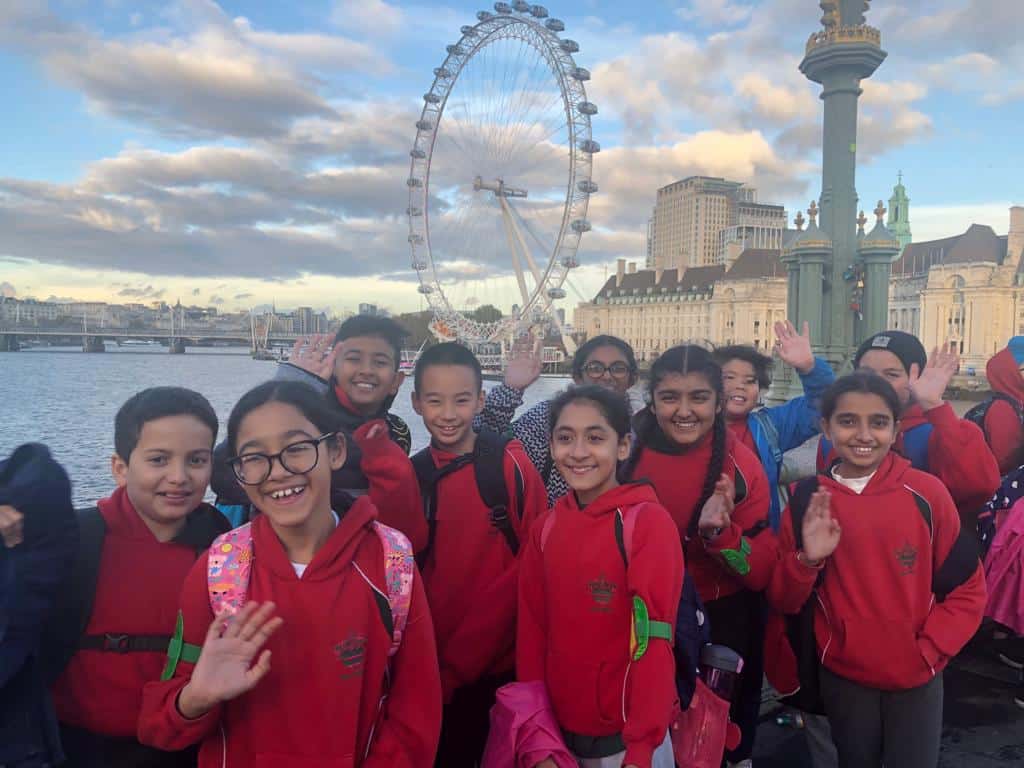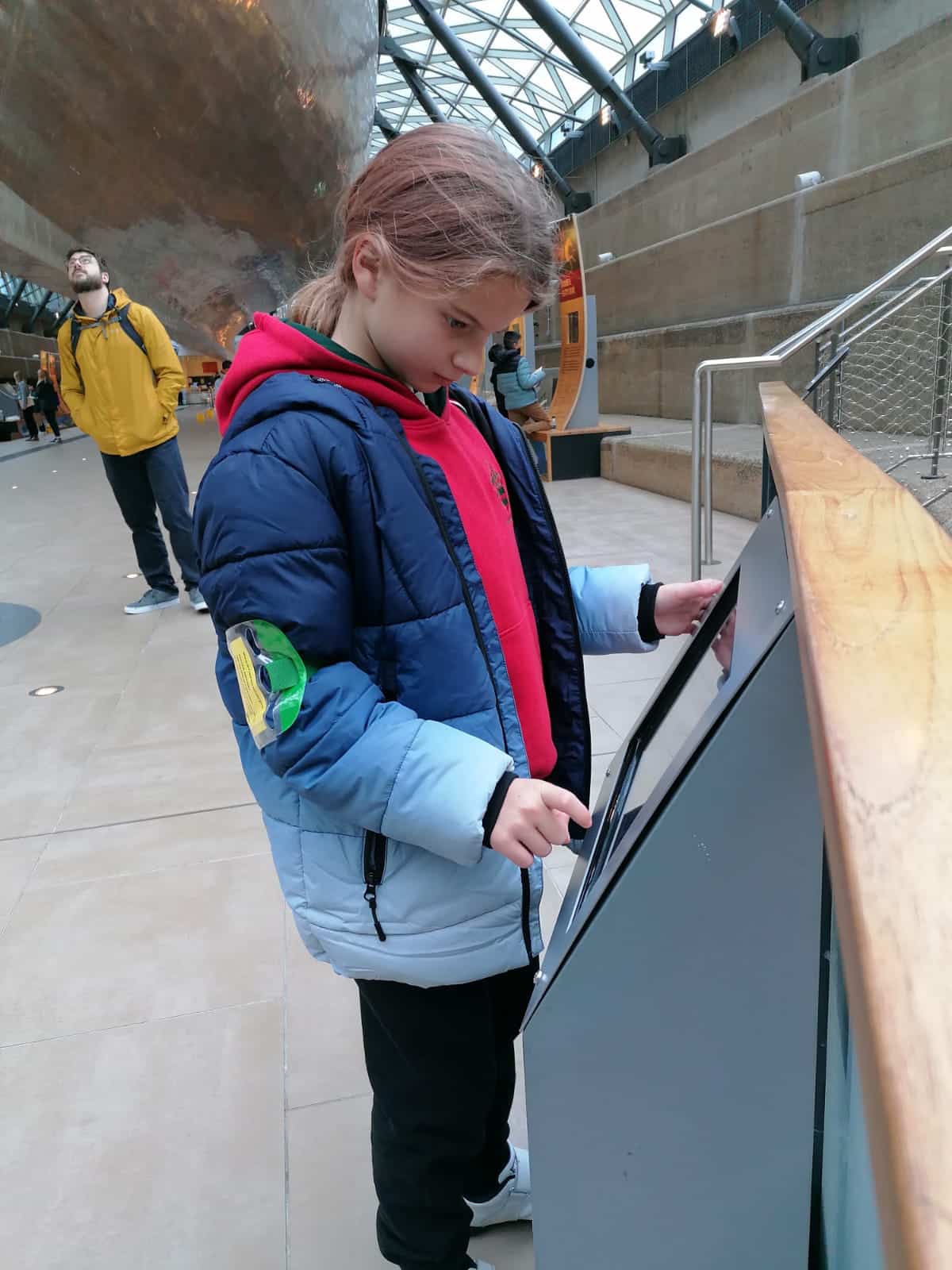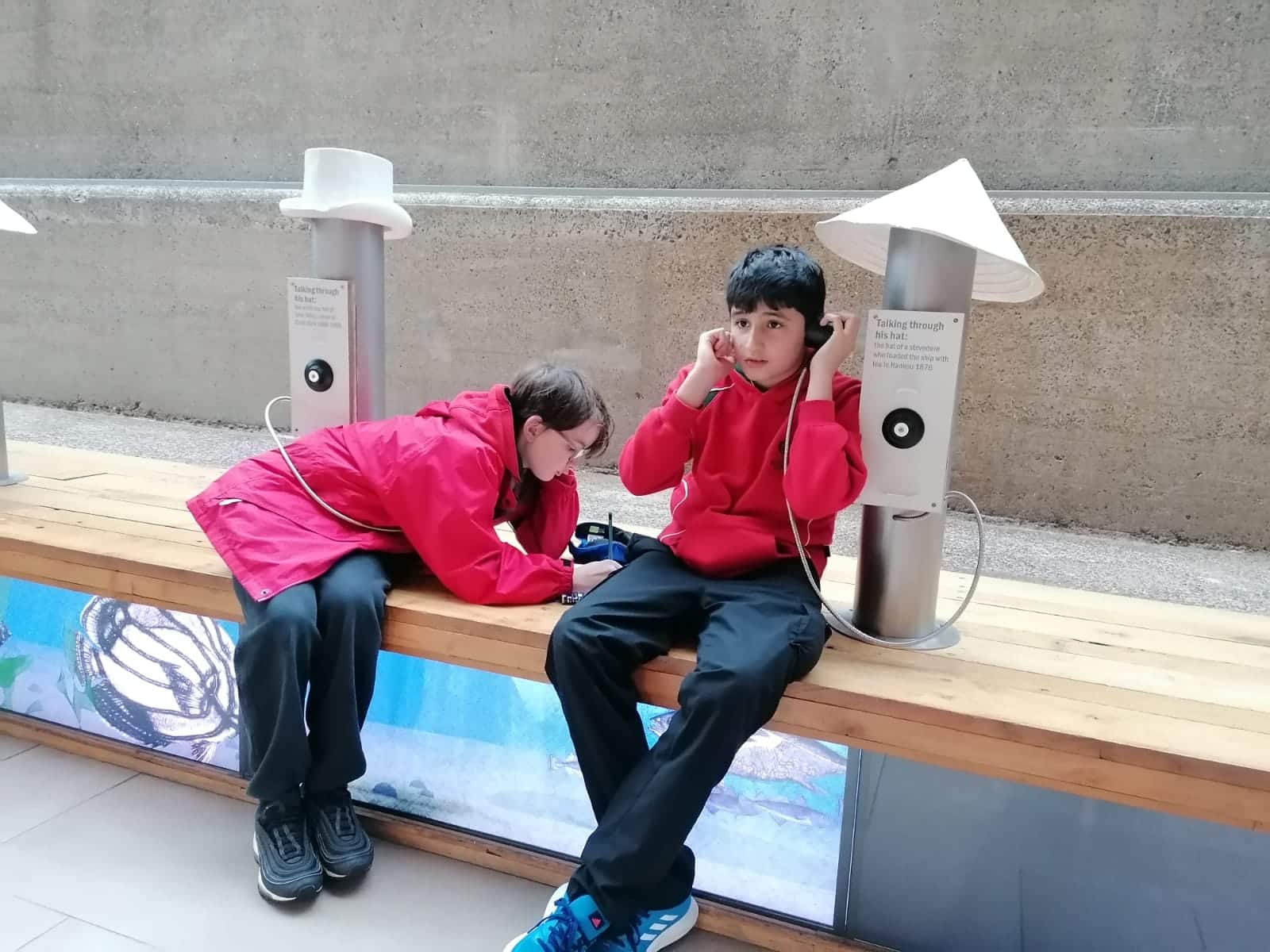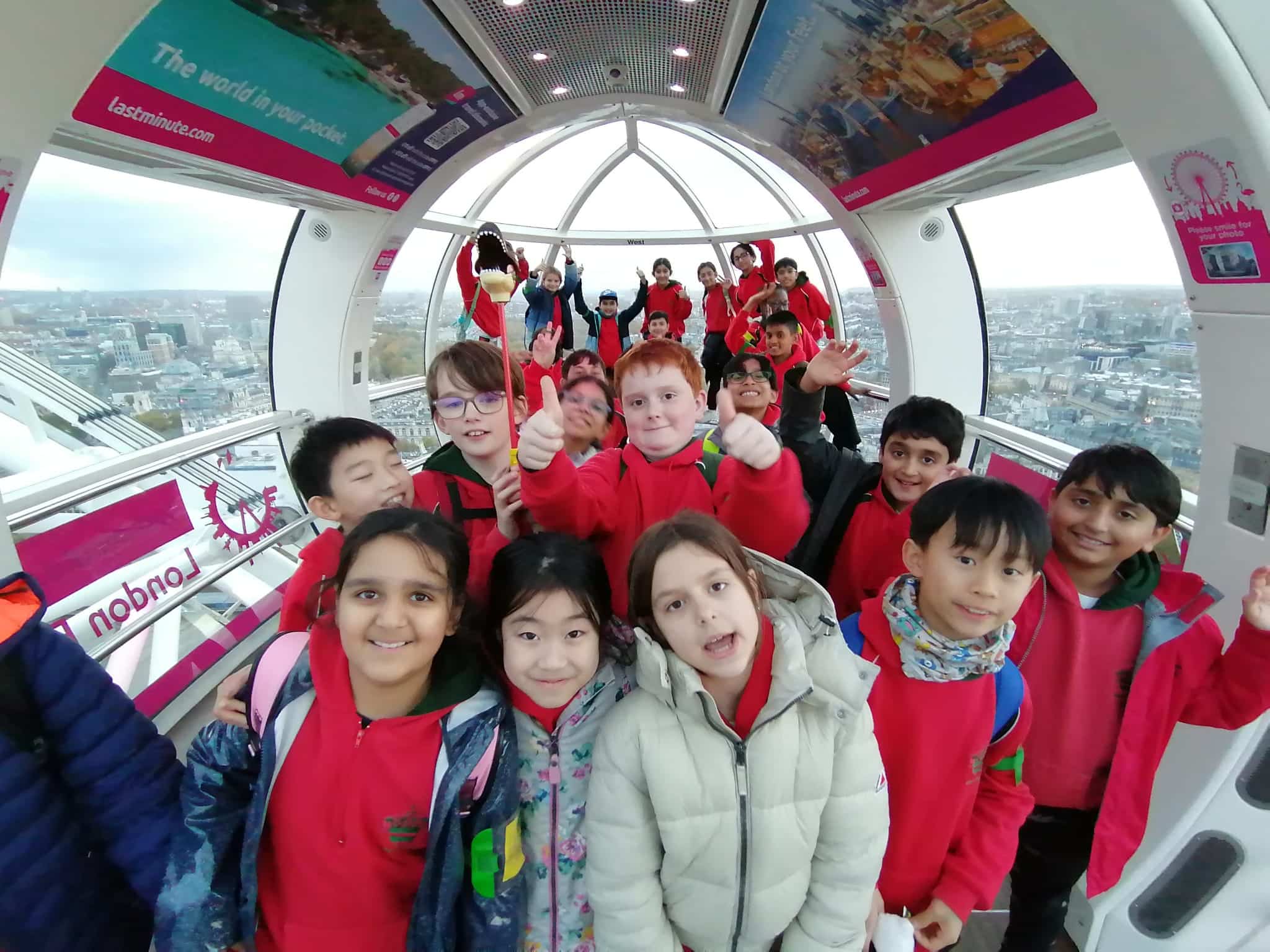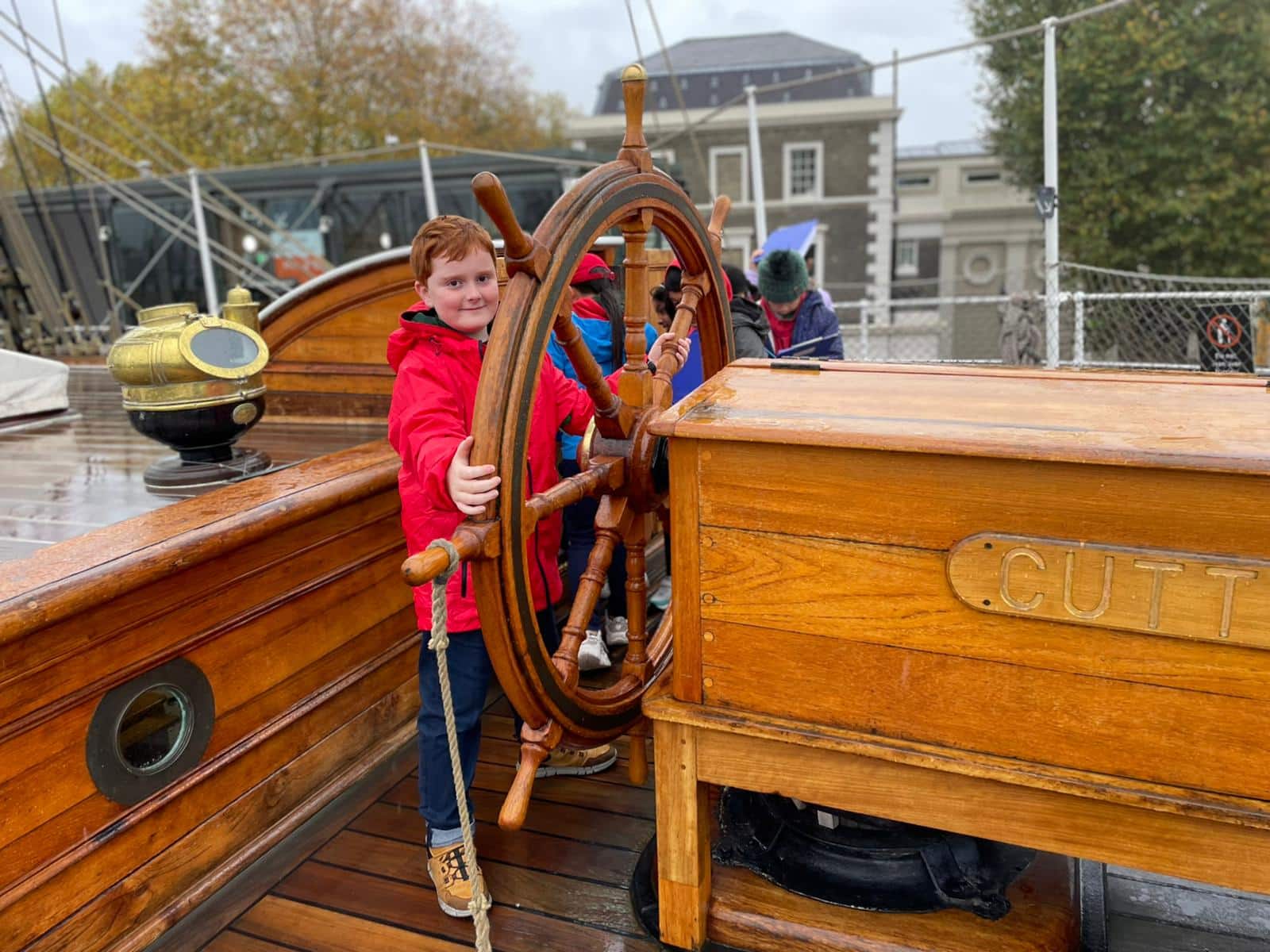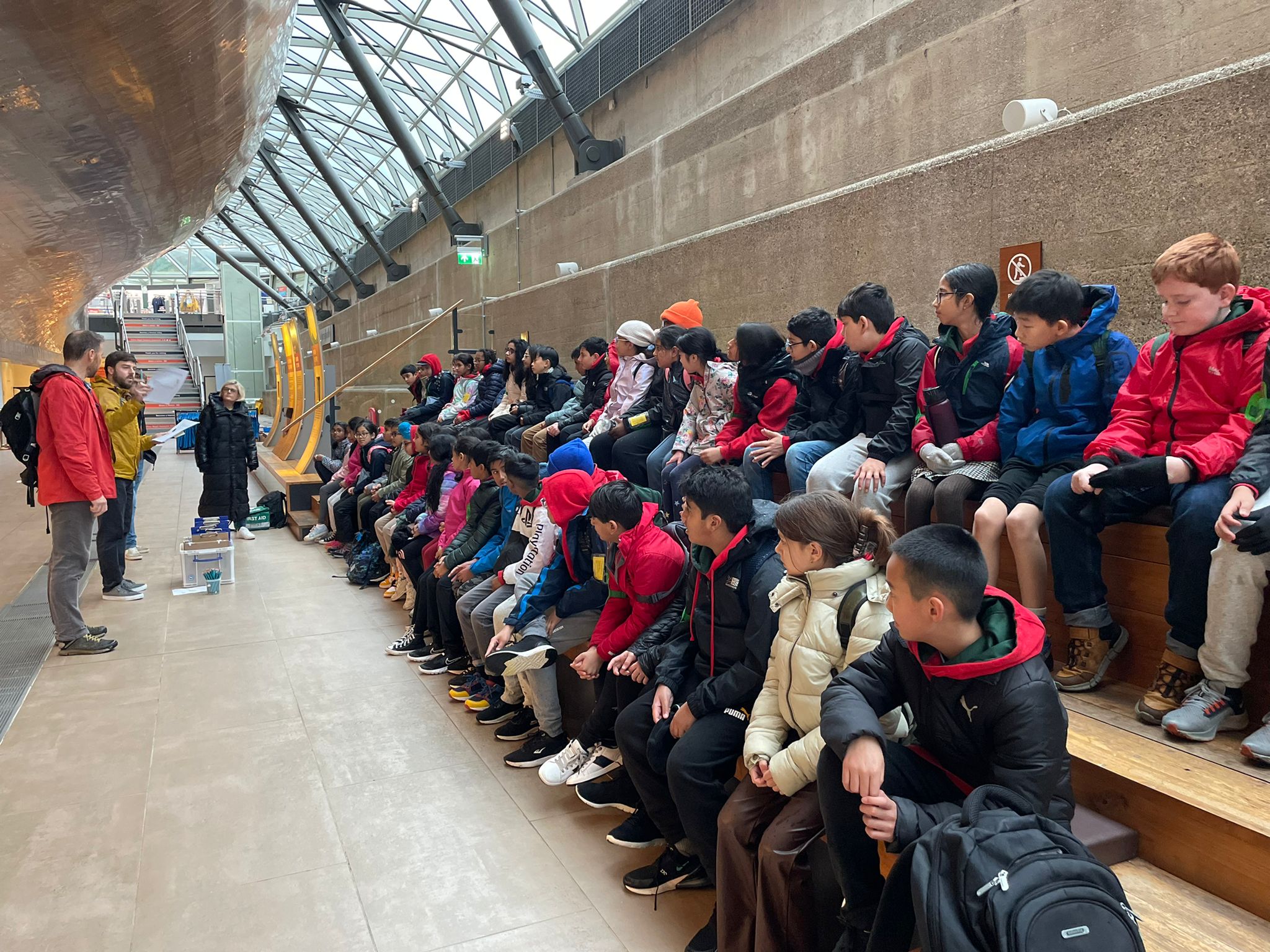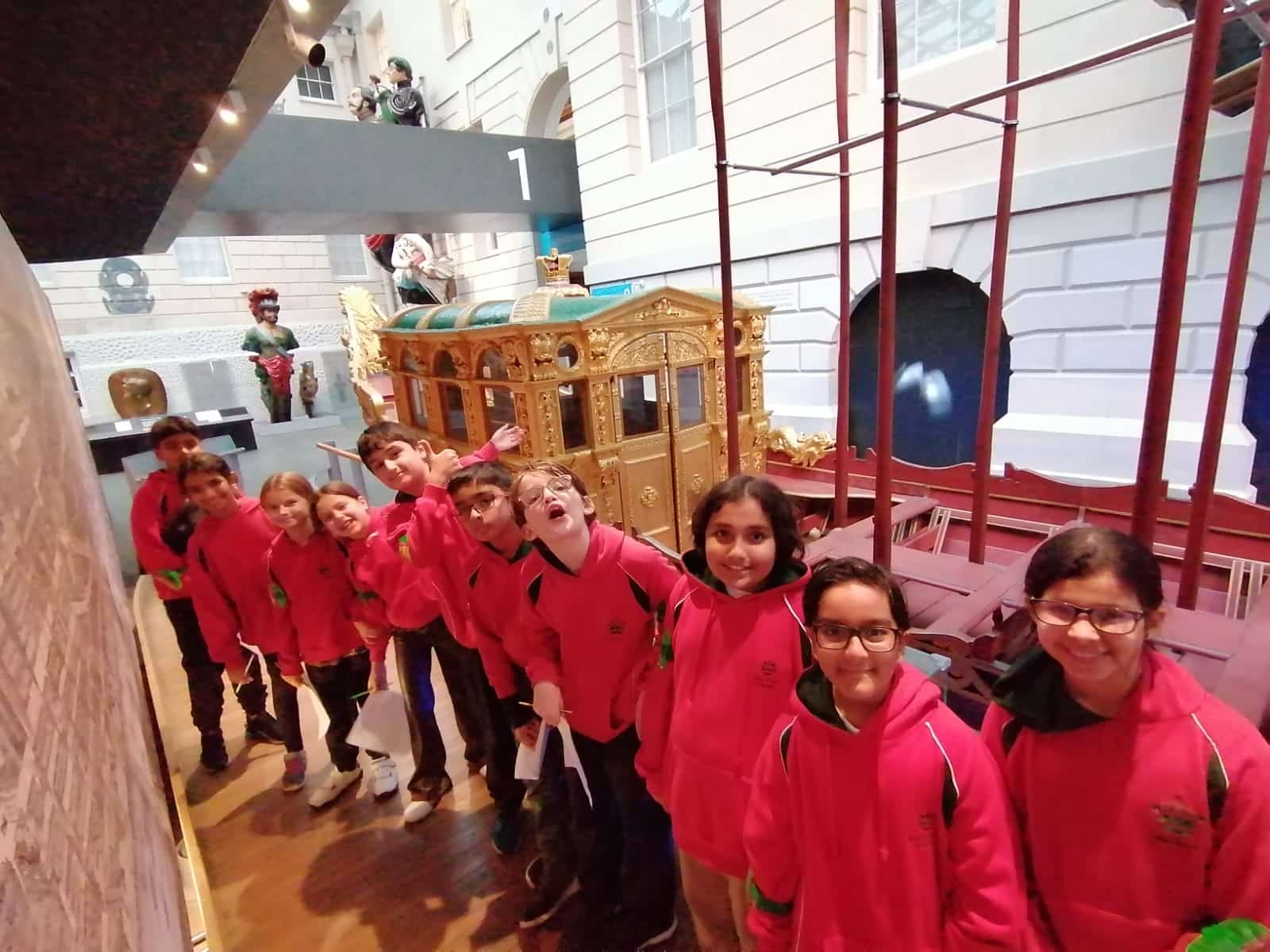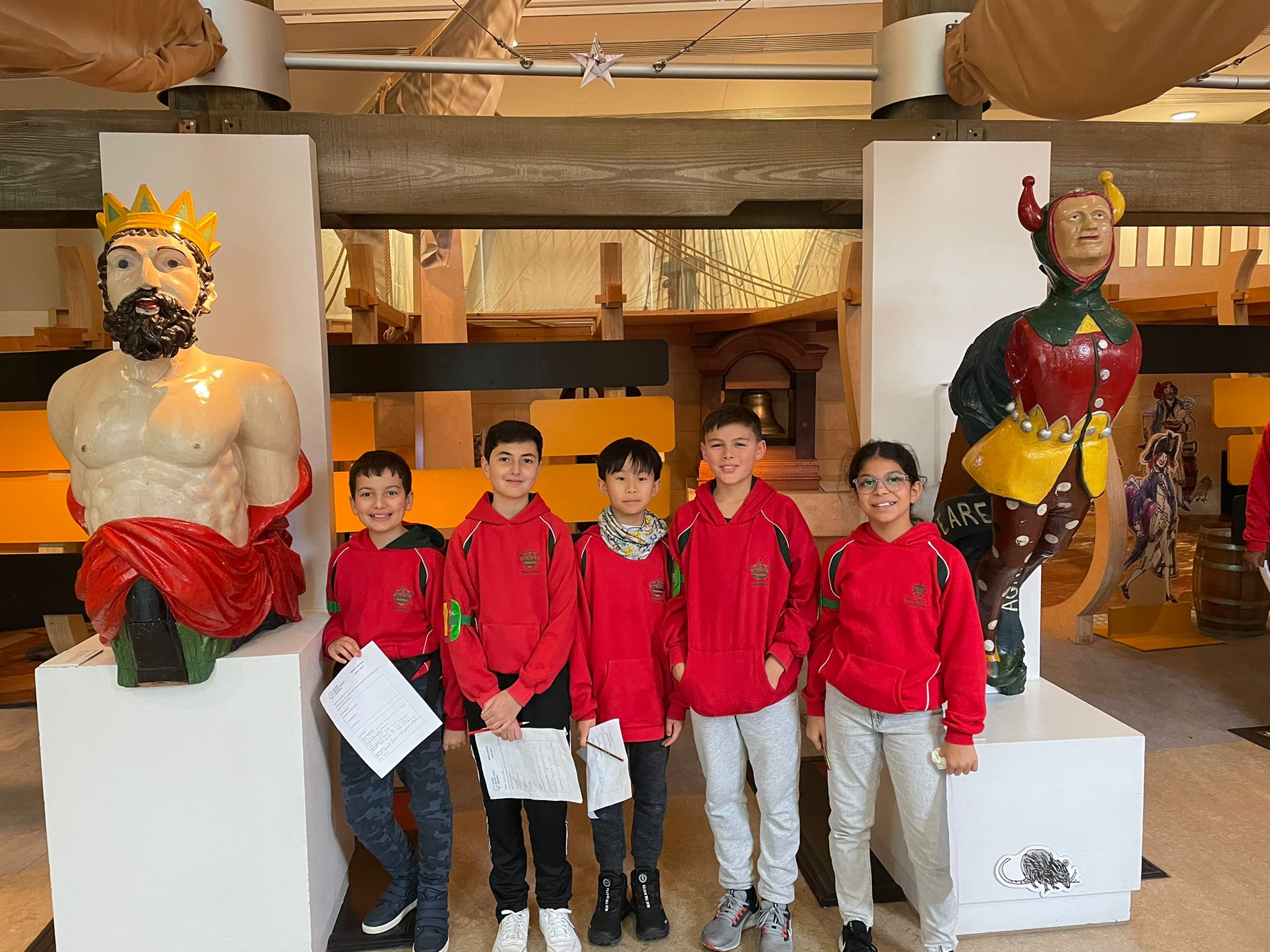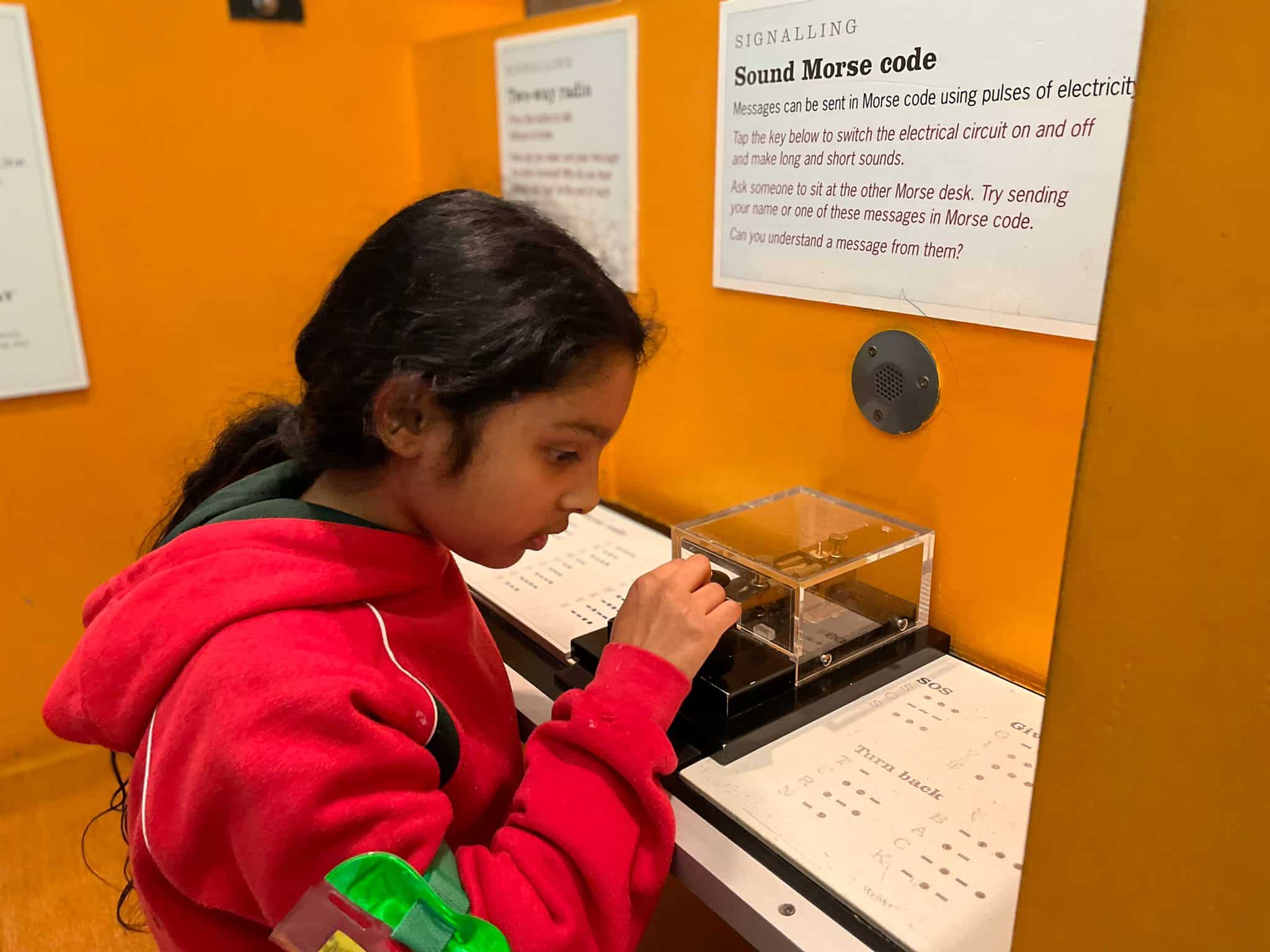 Year 6 spent Wednesday at Madame Tussaud's, the V&A  and Science Museum. The highlight of the day was arguably their evening at Gillian Lynne theatre to watch The Lion, the Witch and the Wardrobe, pupils were delighted post-show when they met three of the performers outside.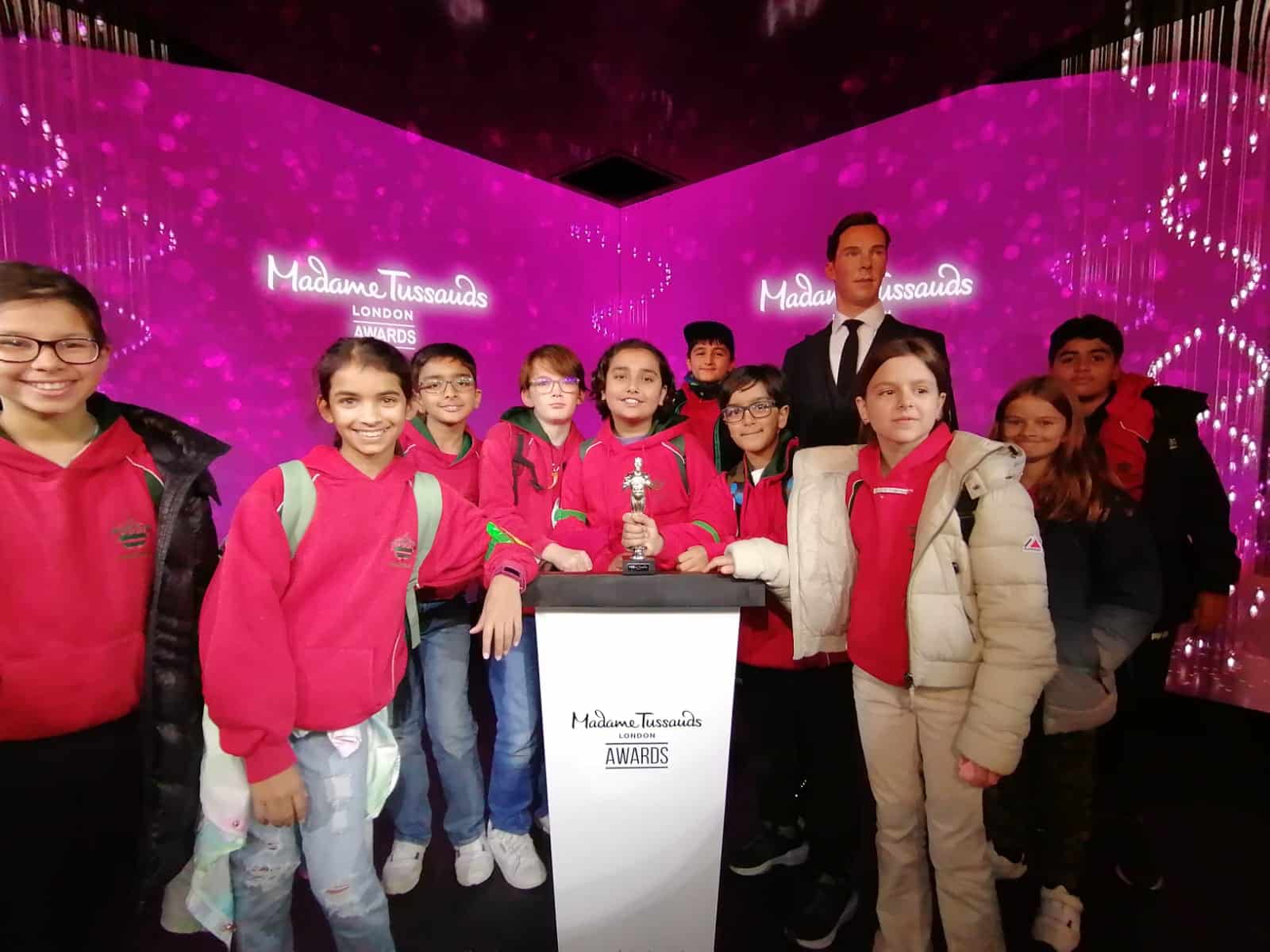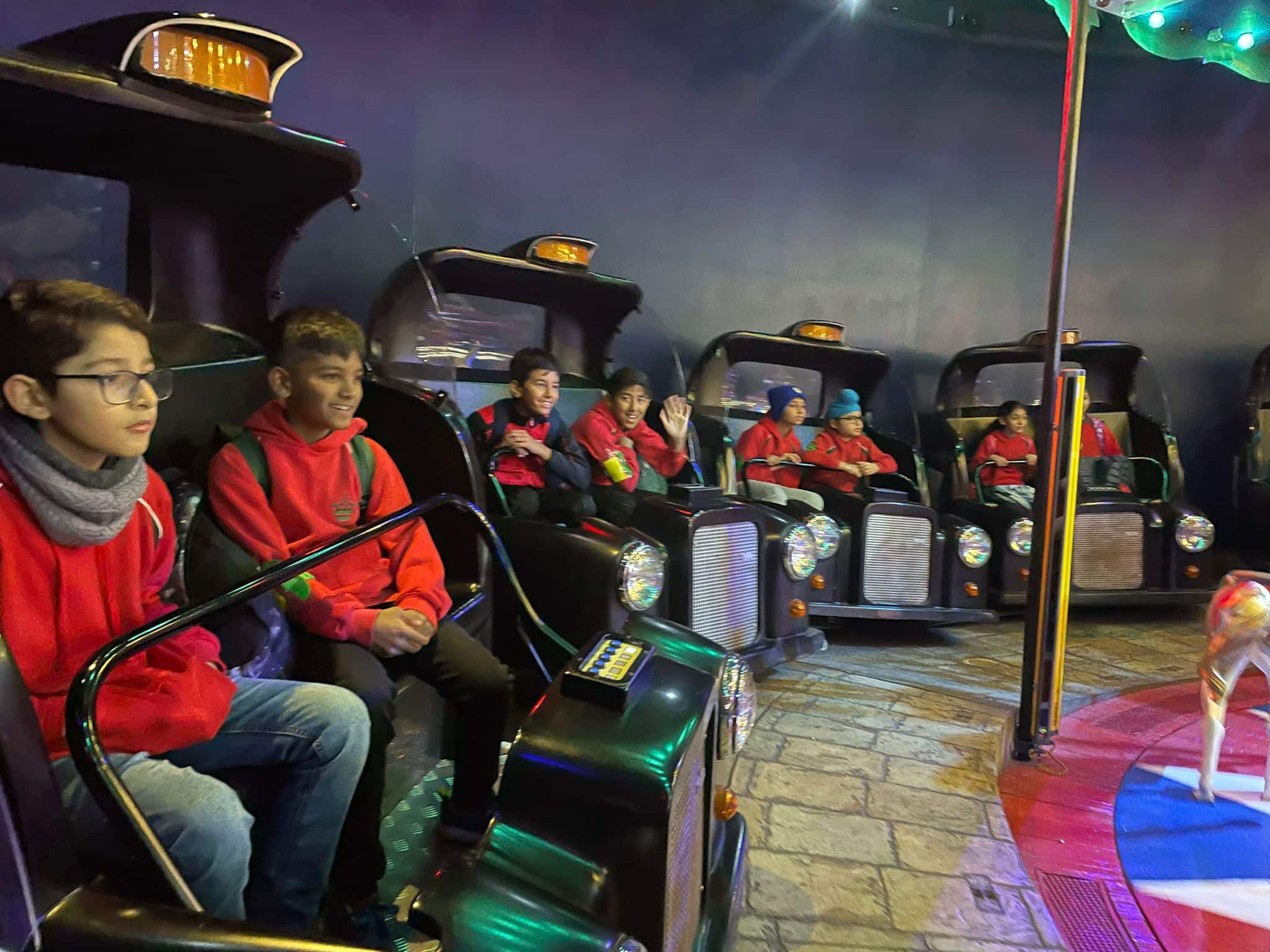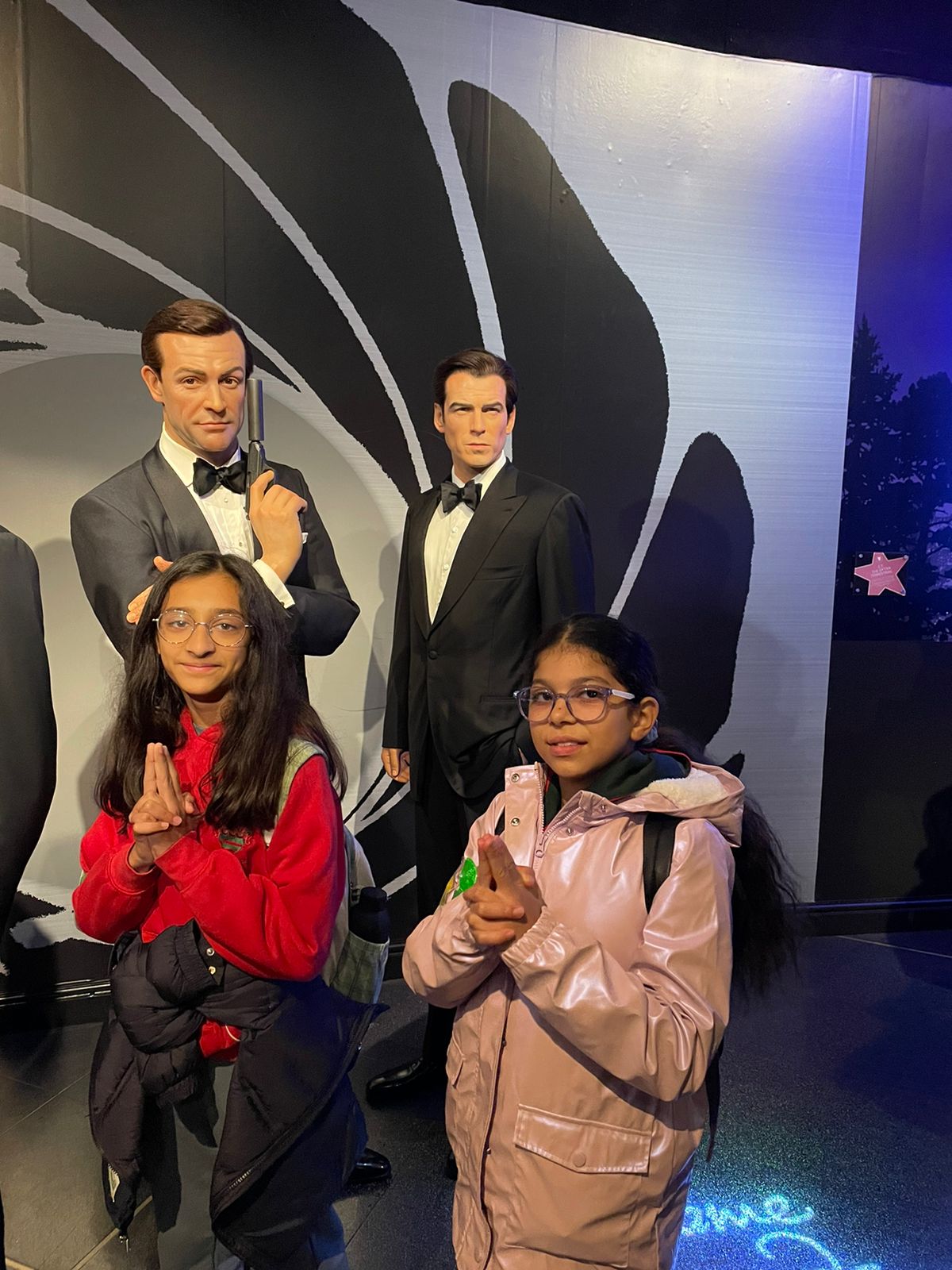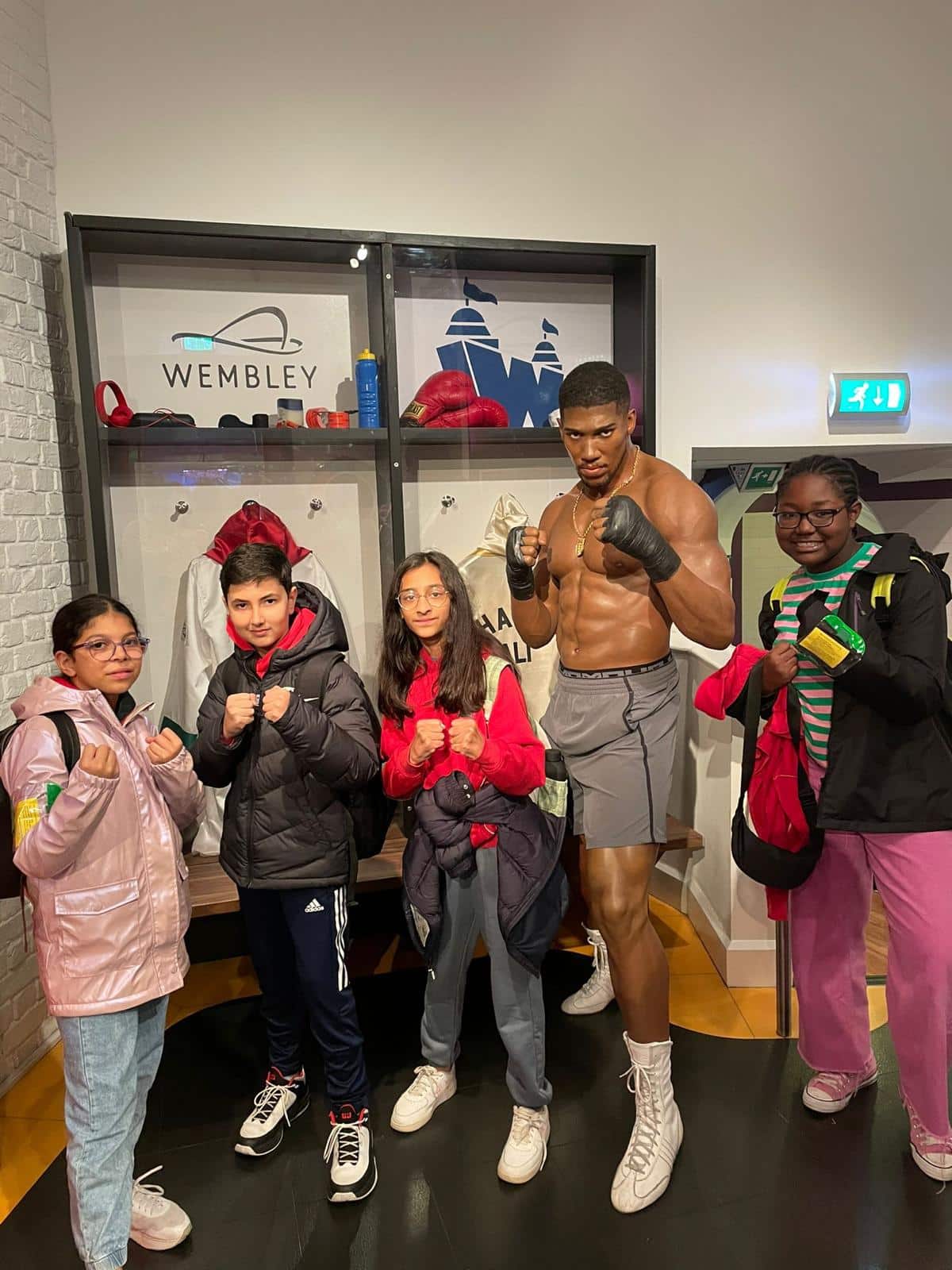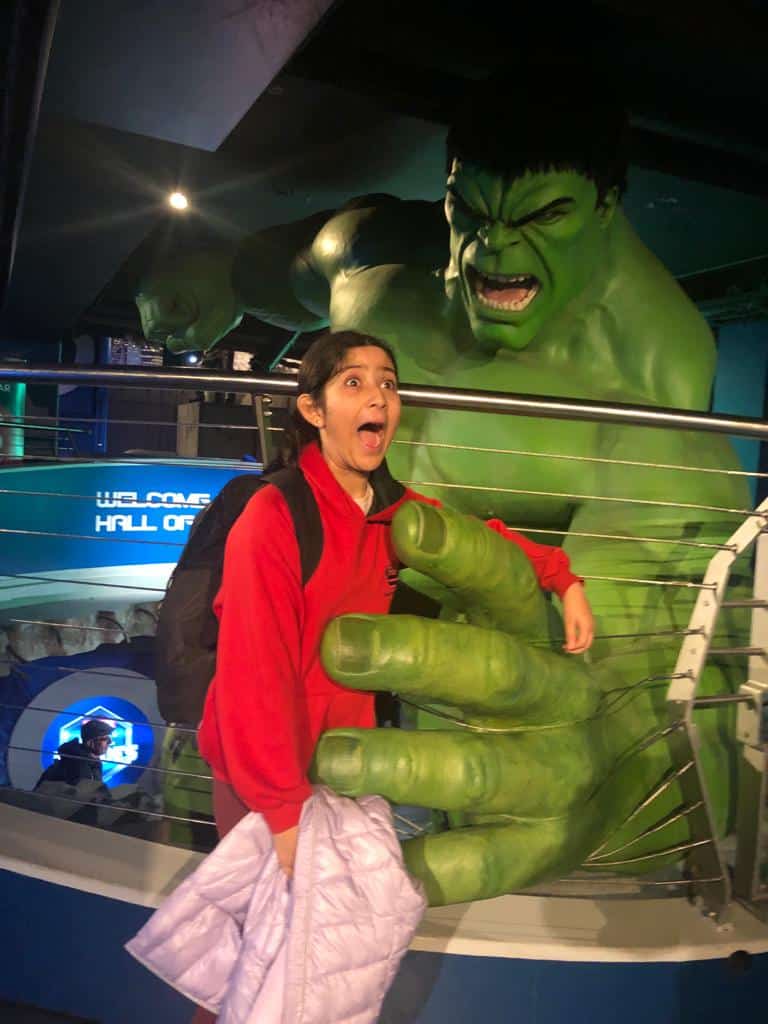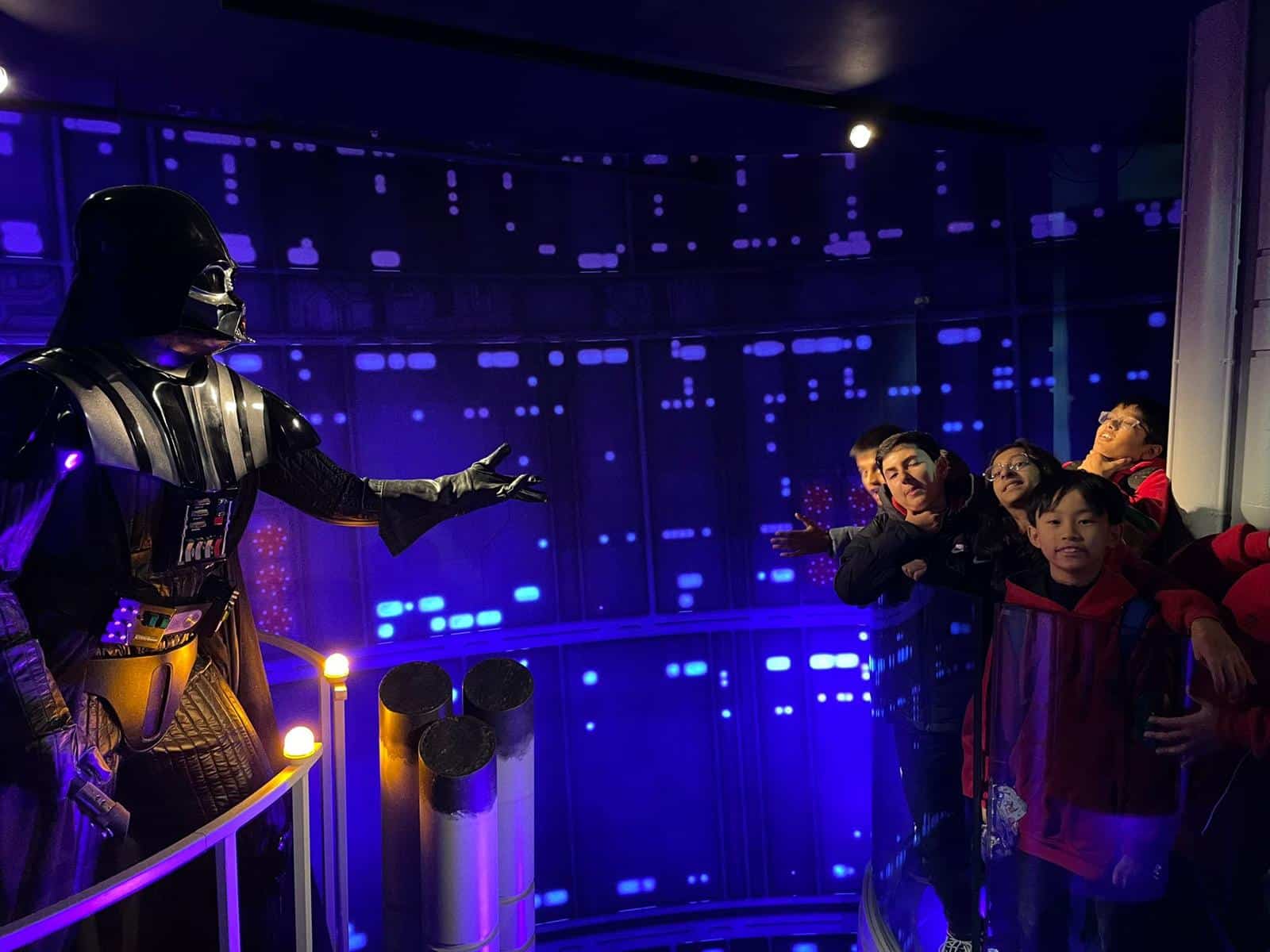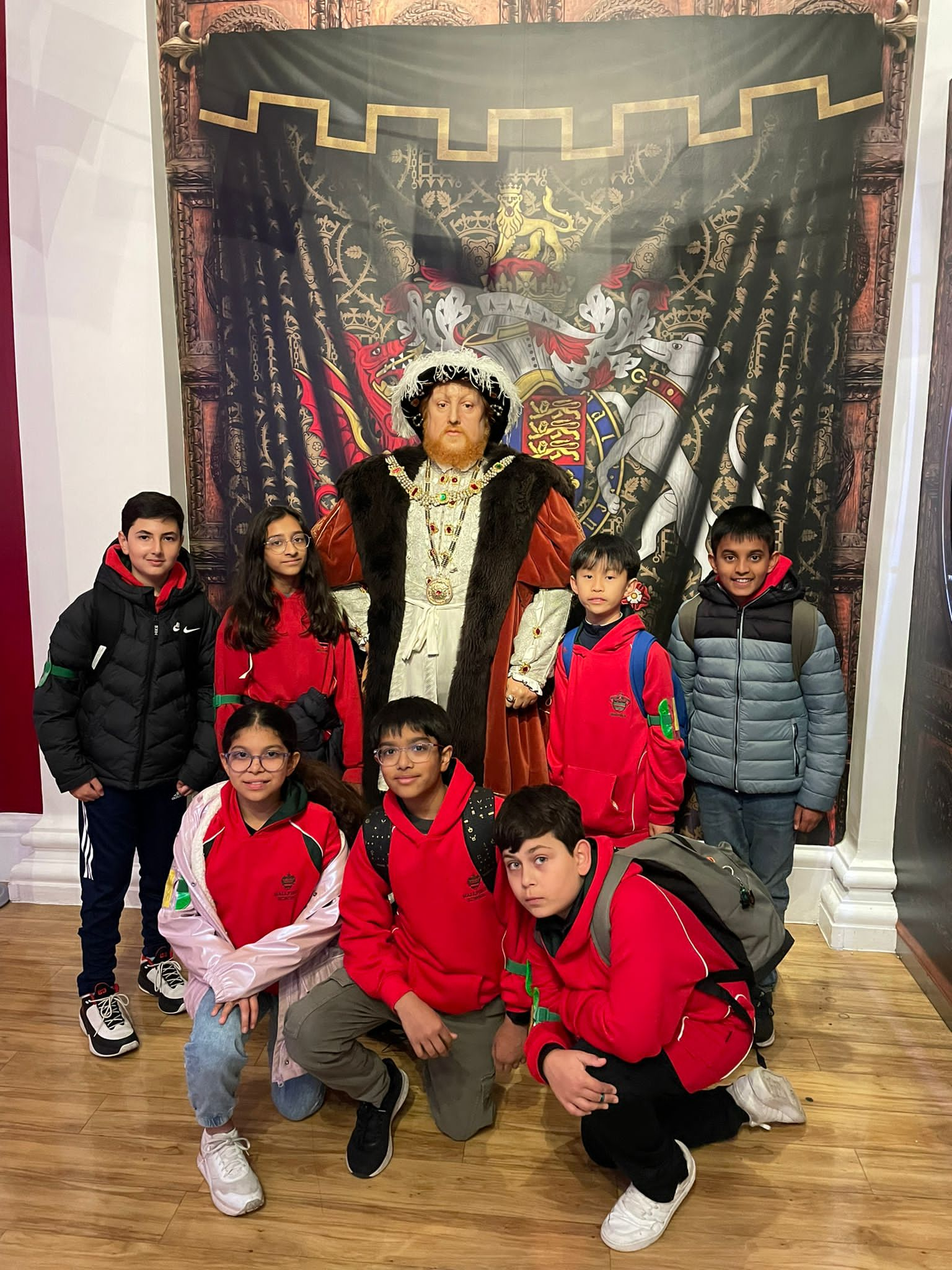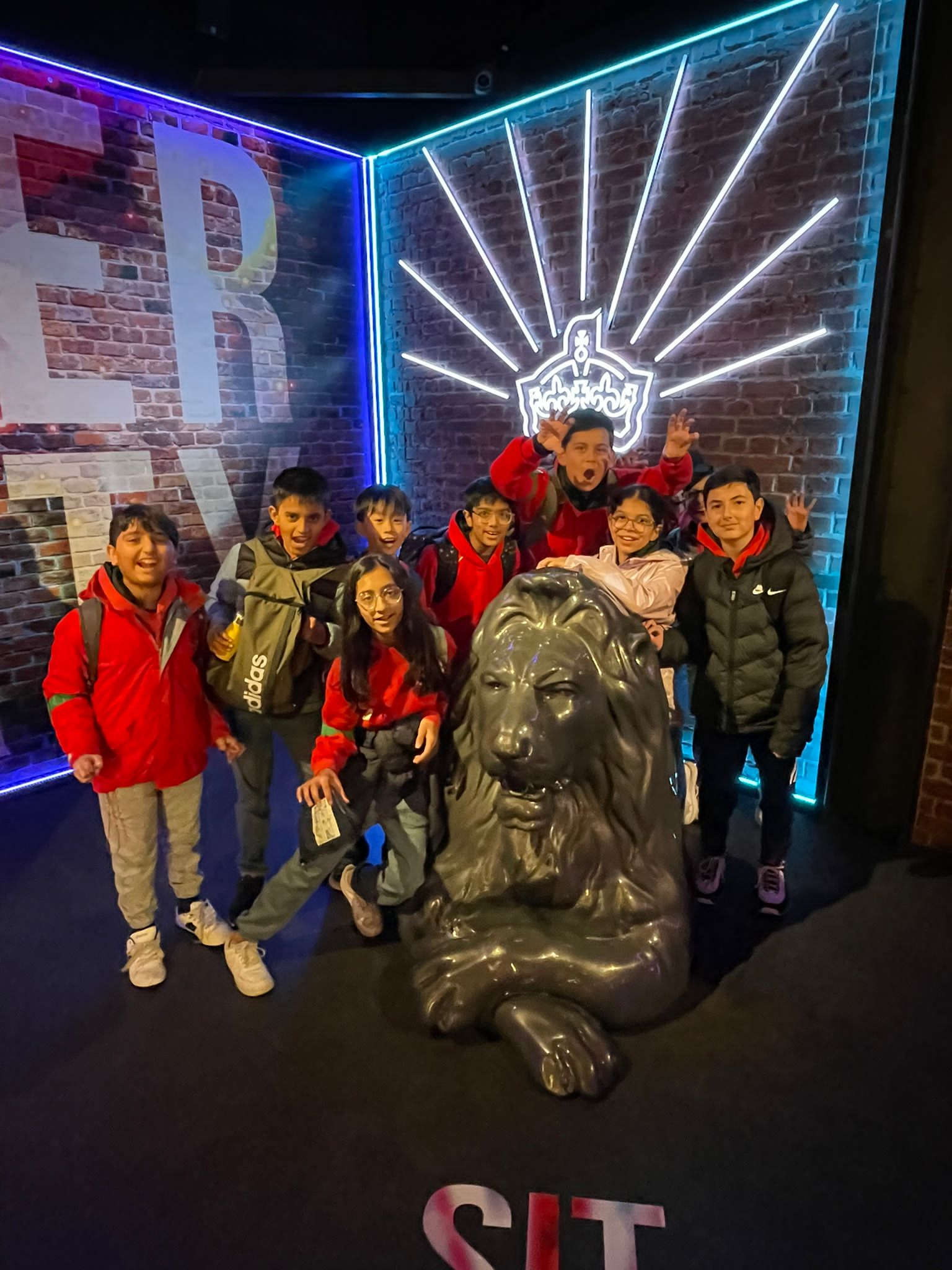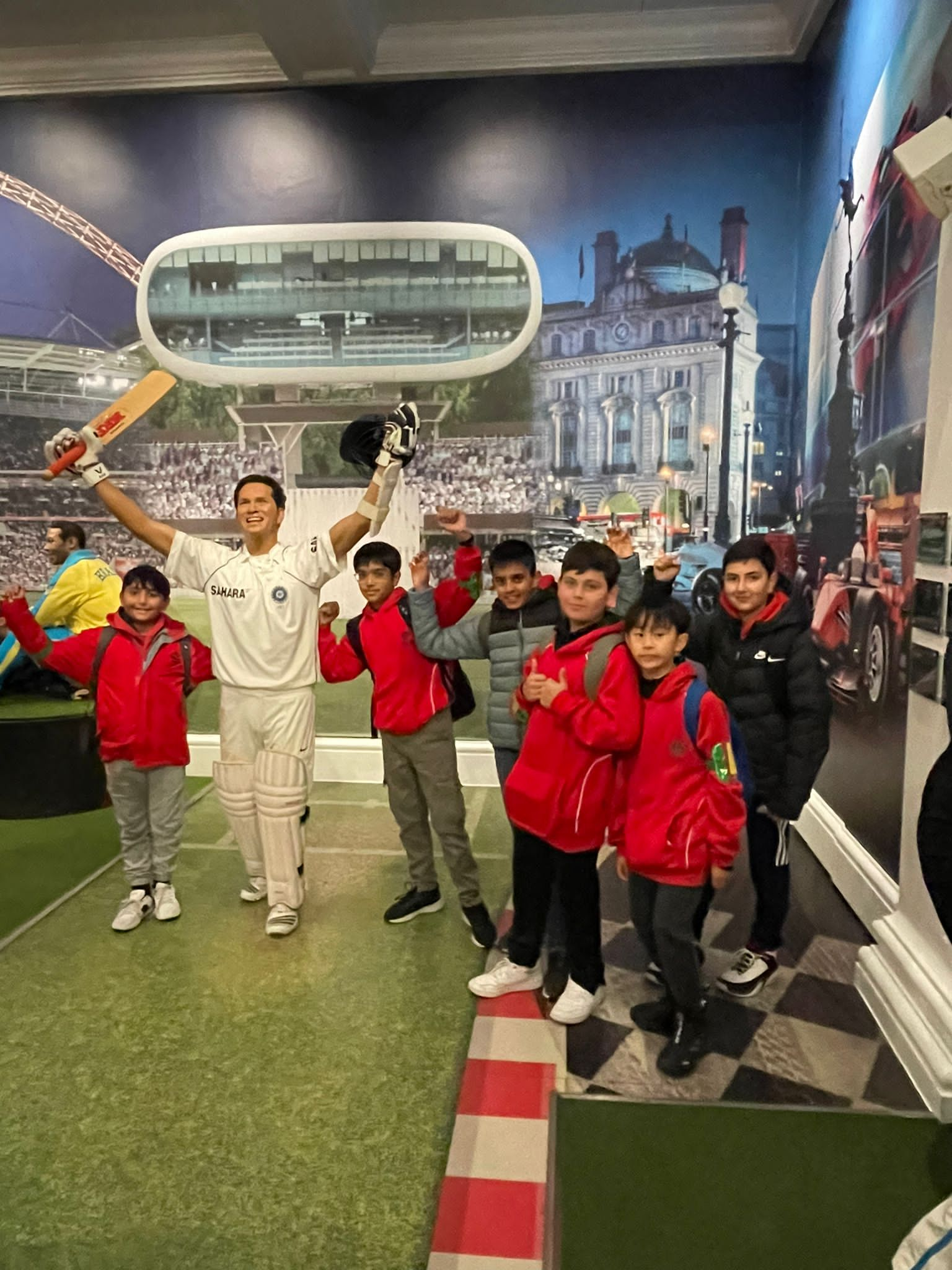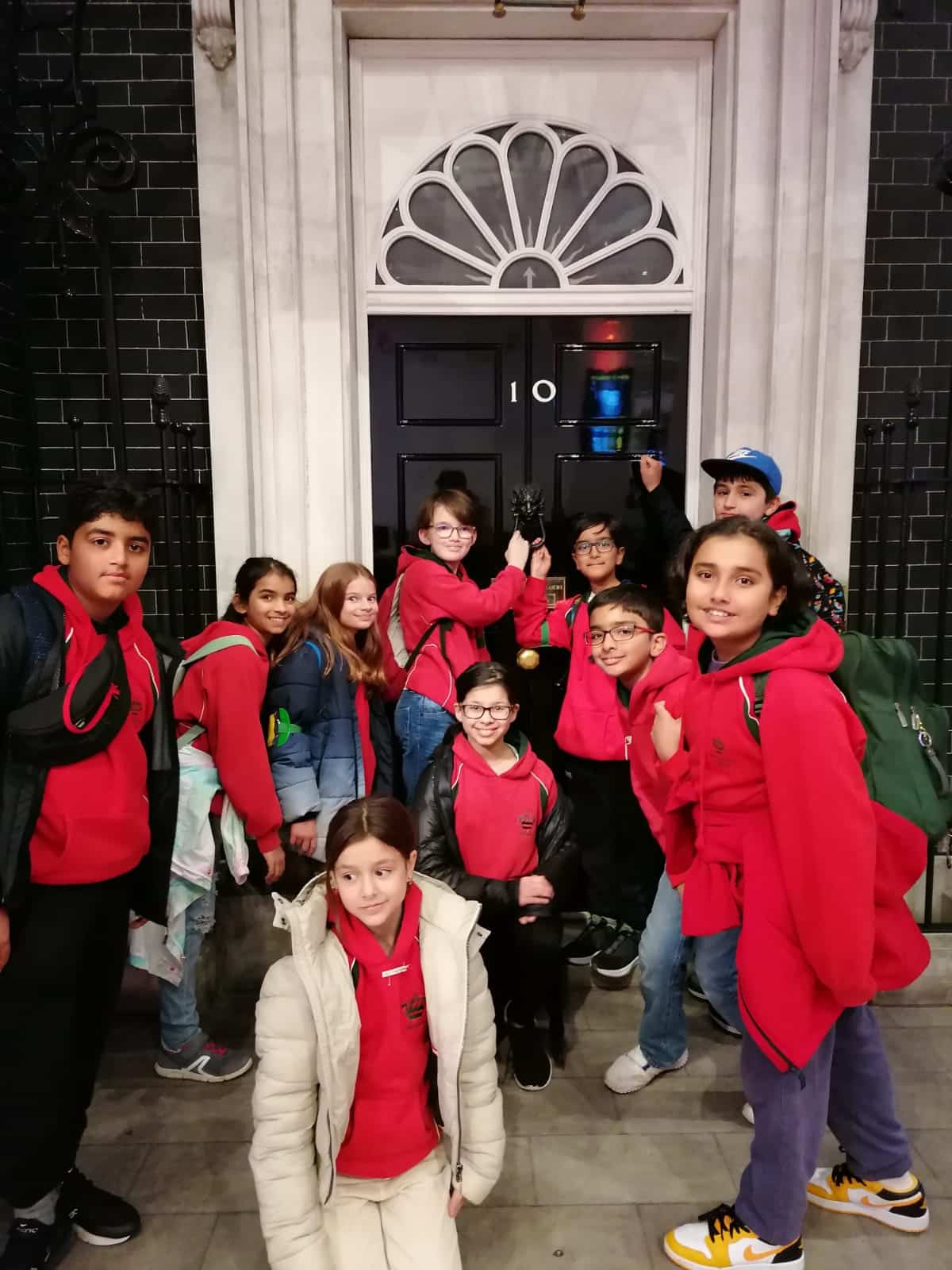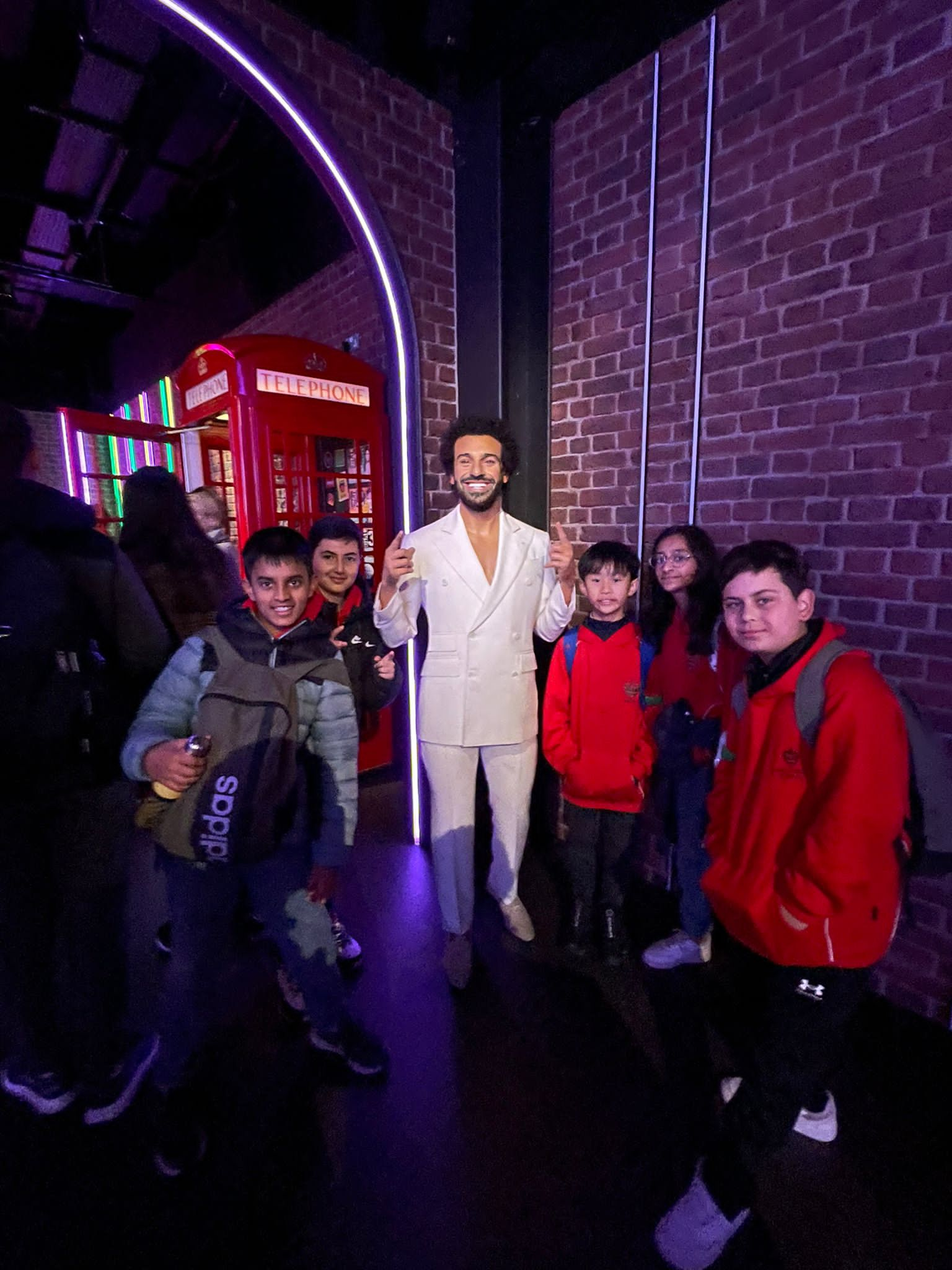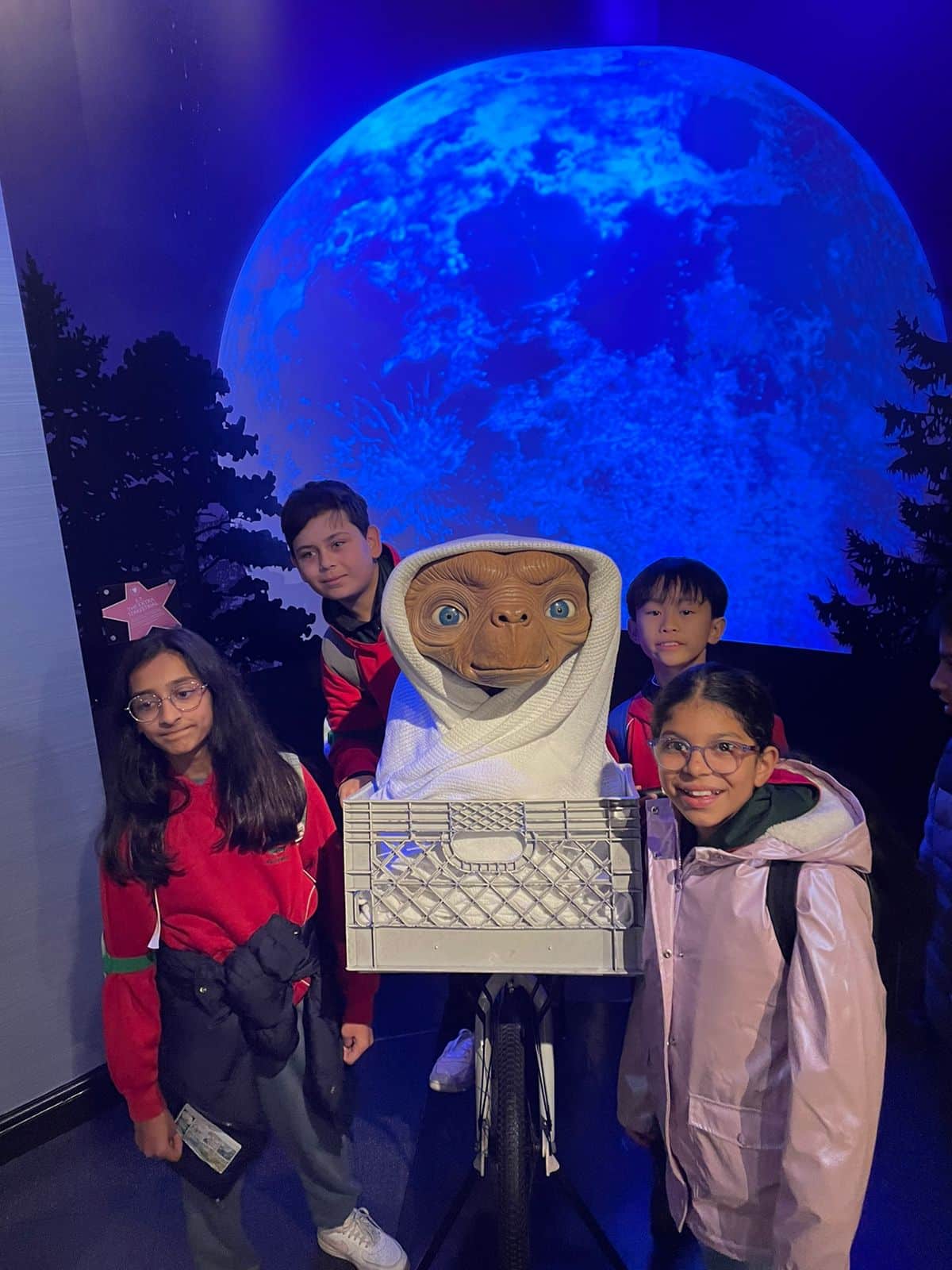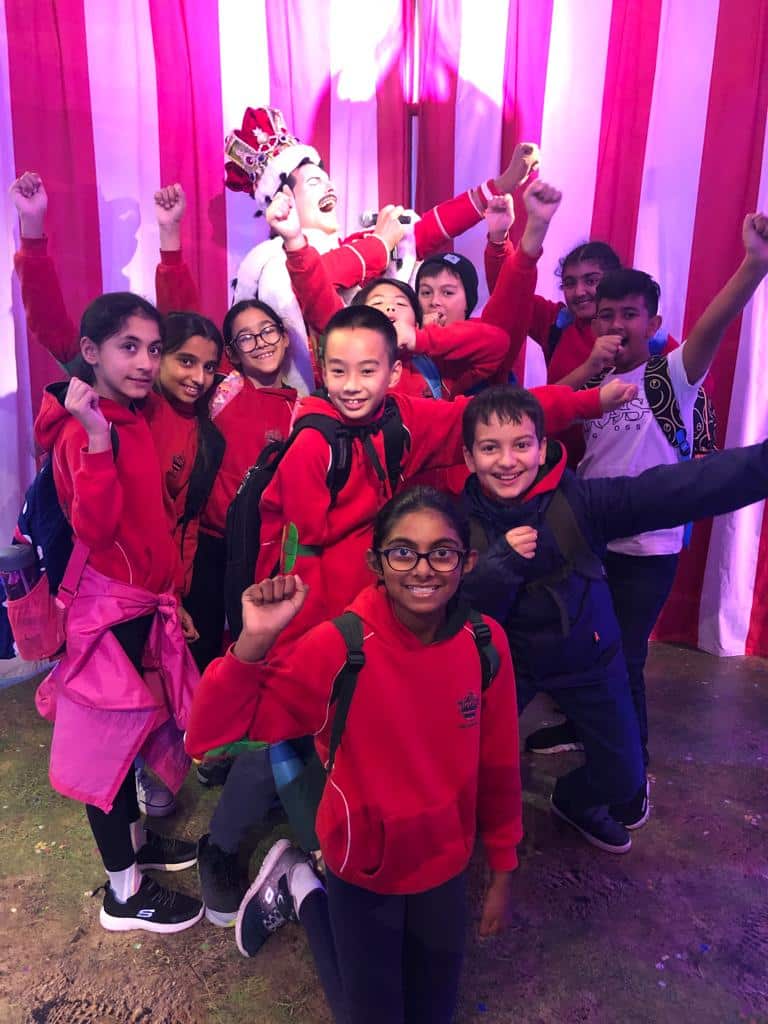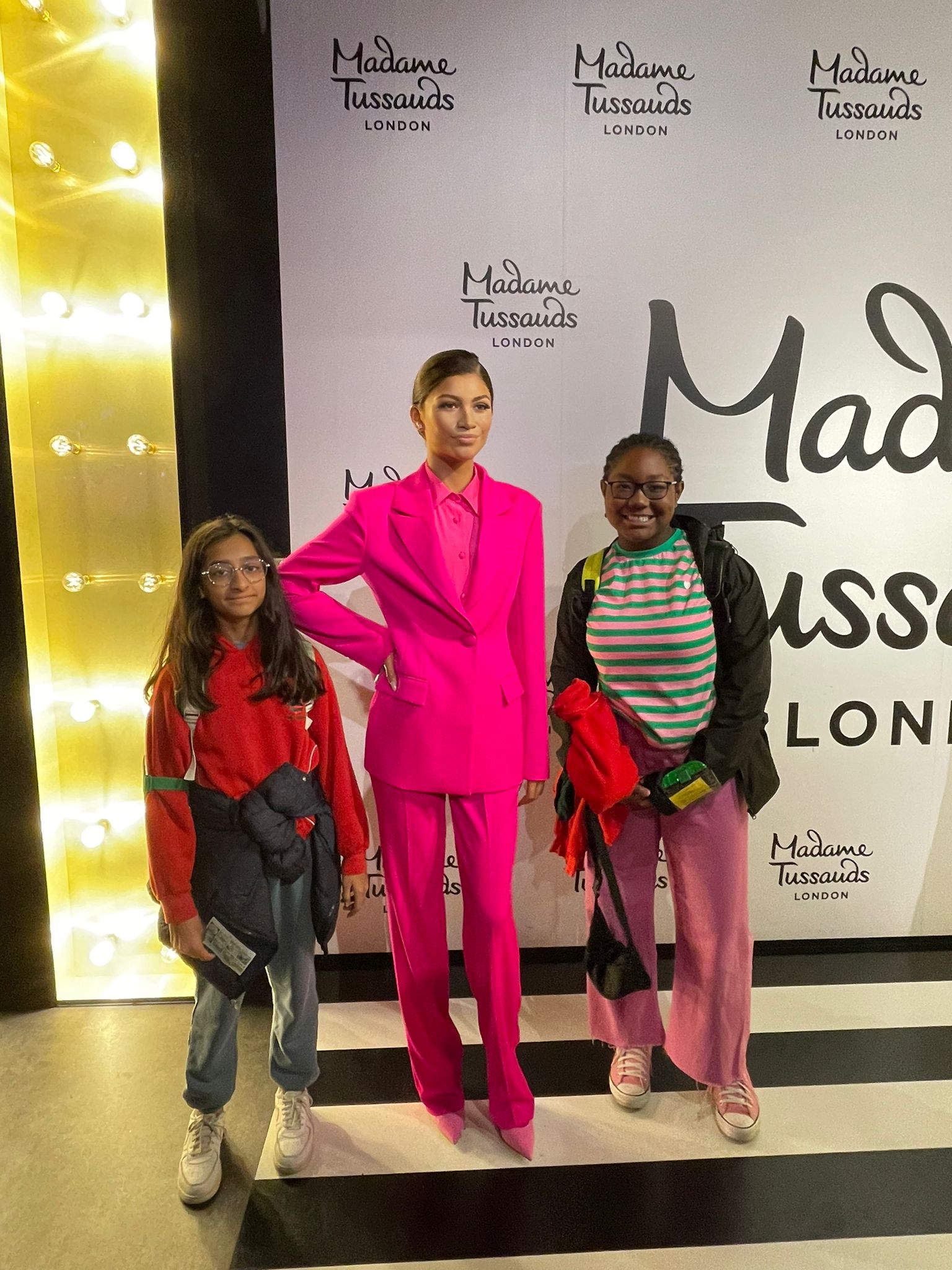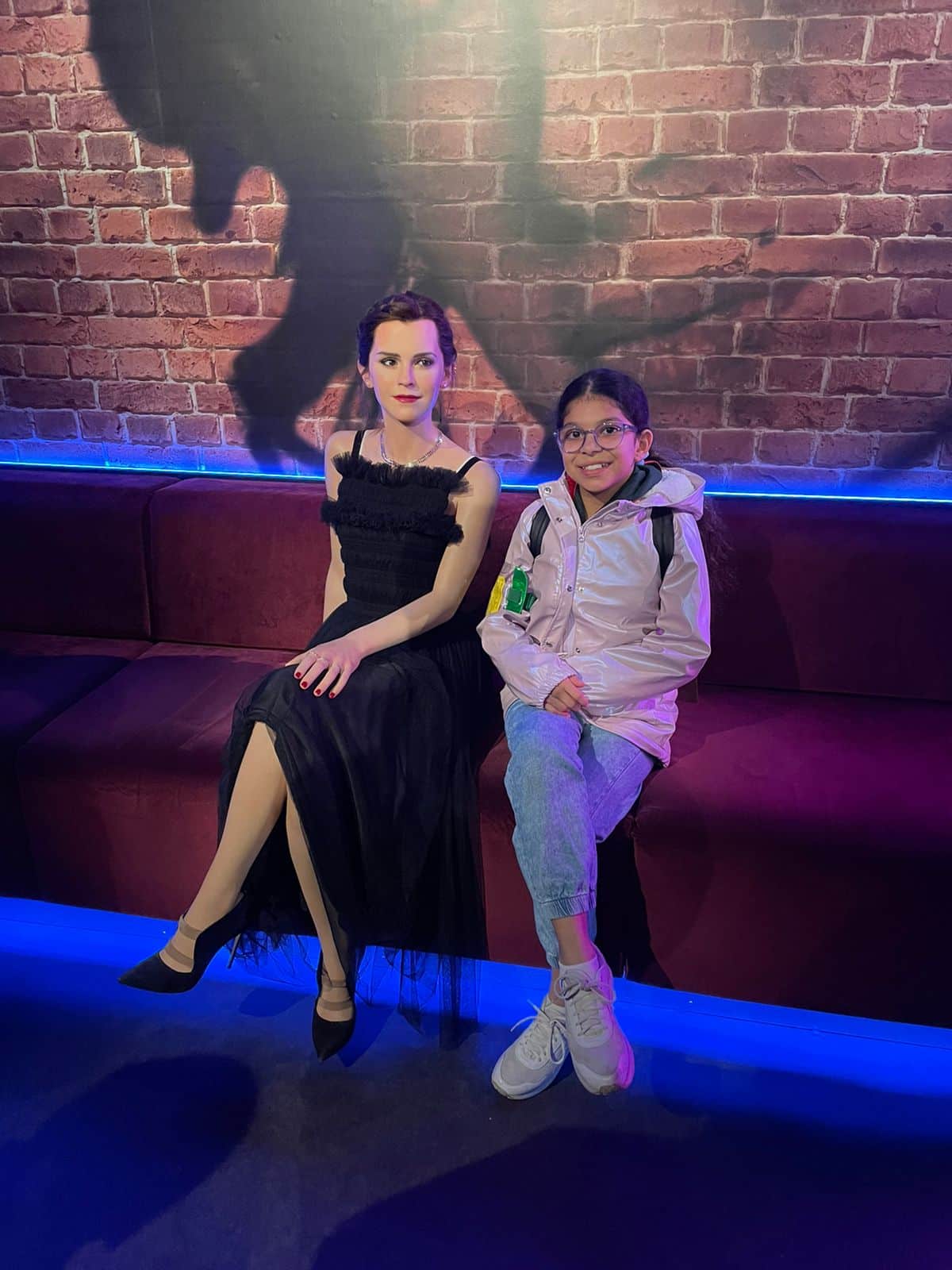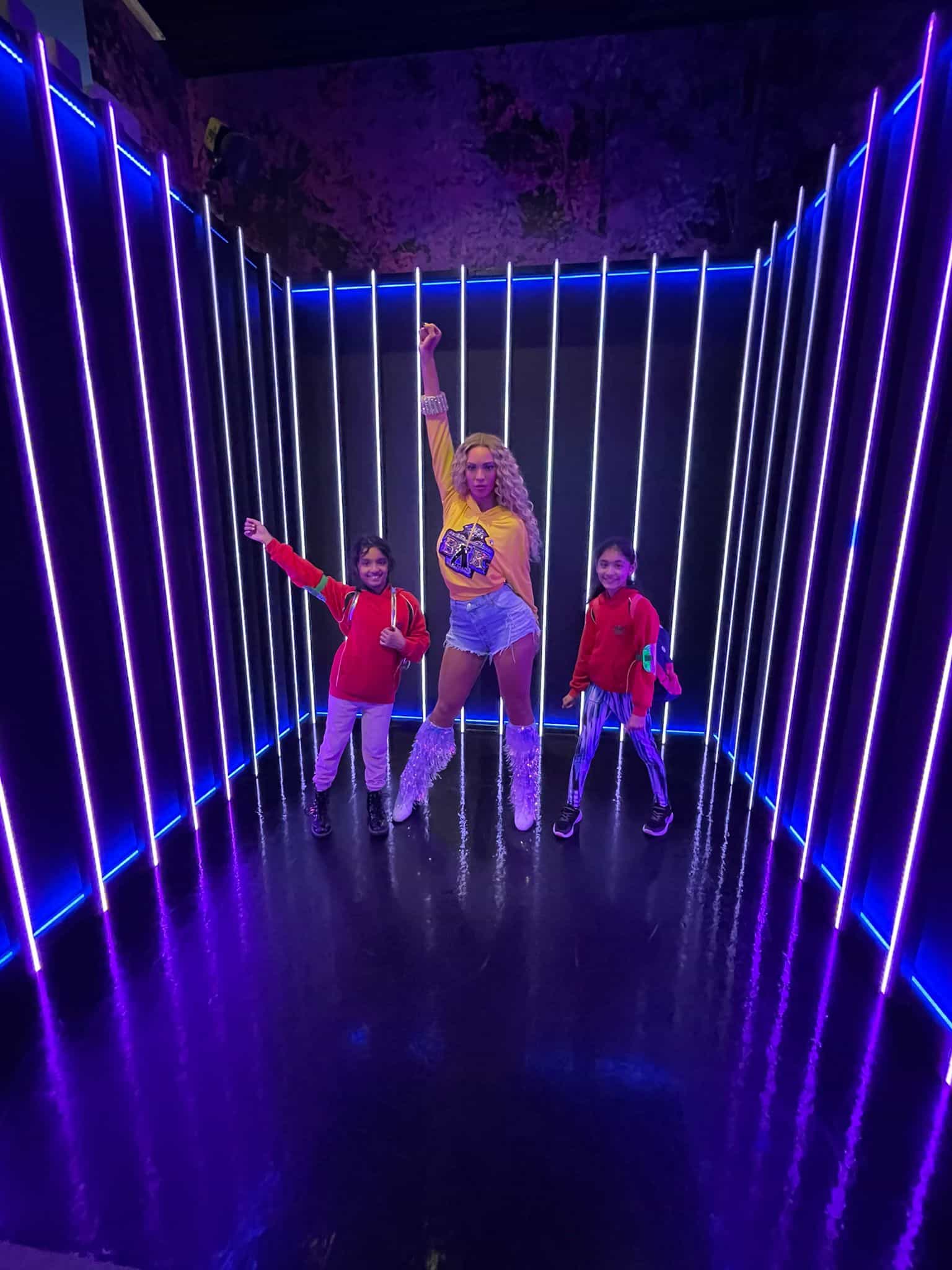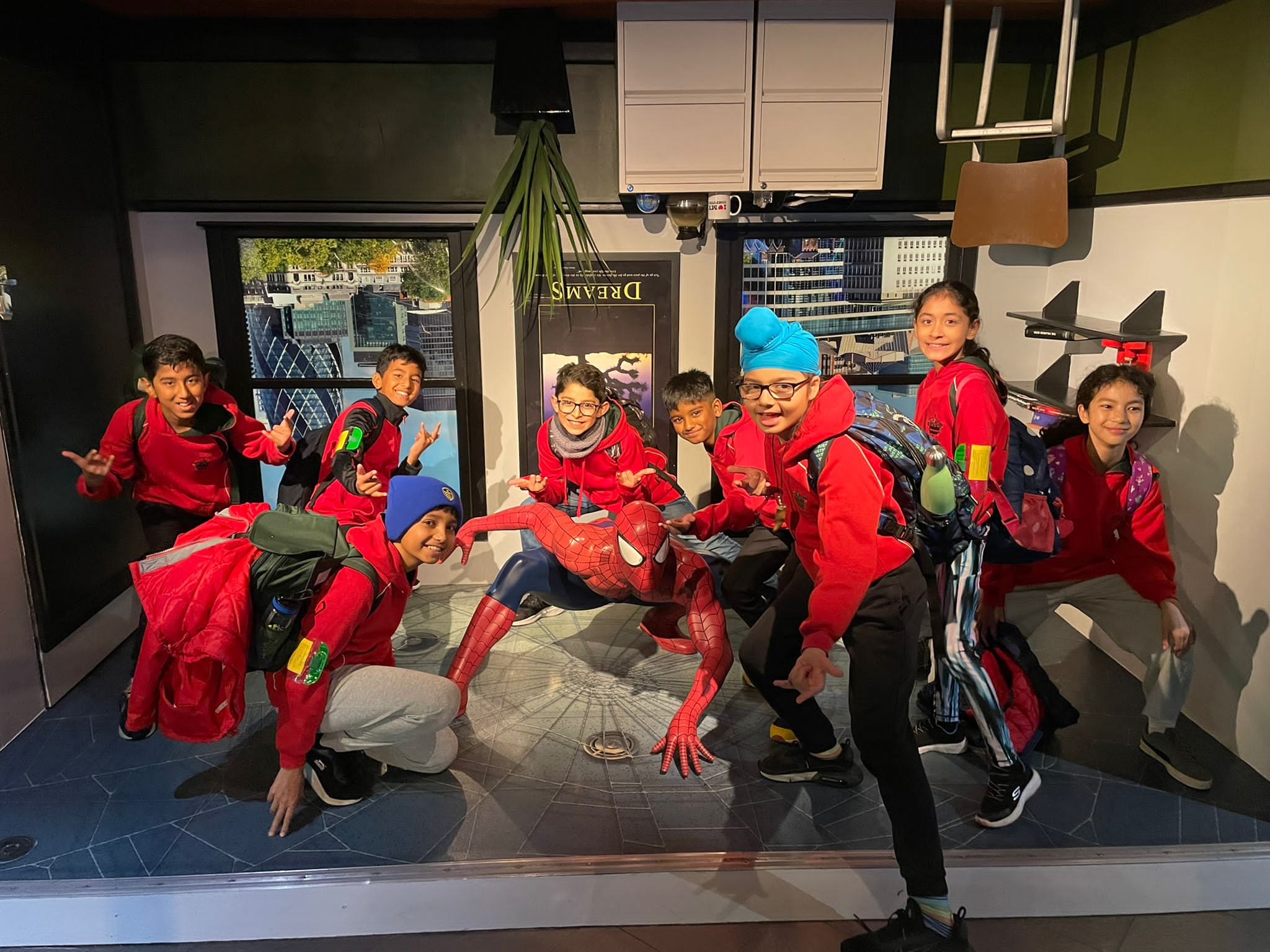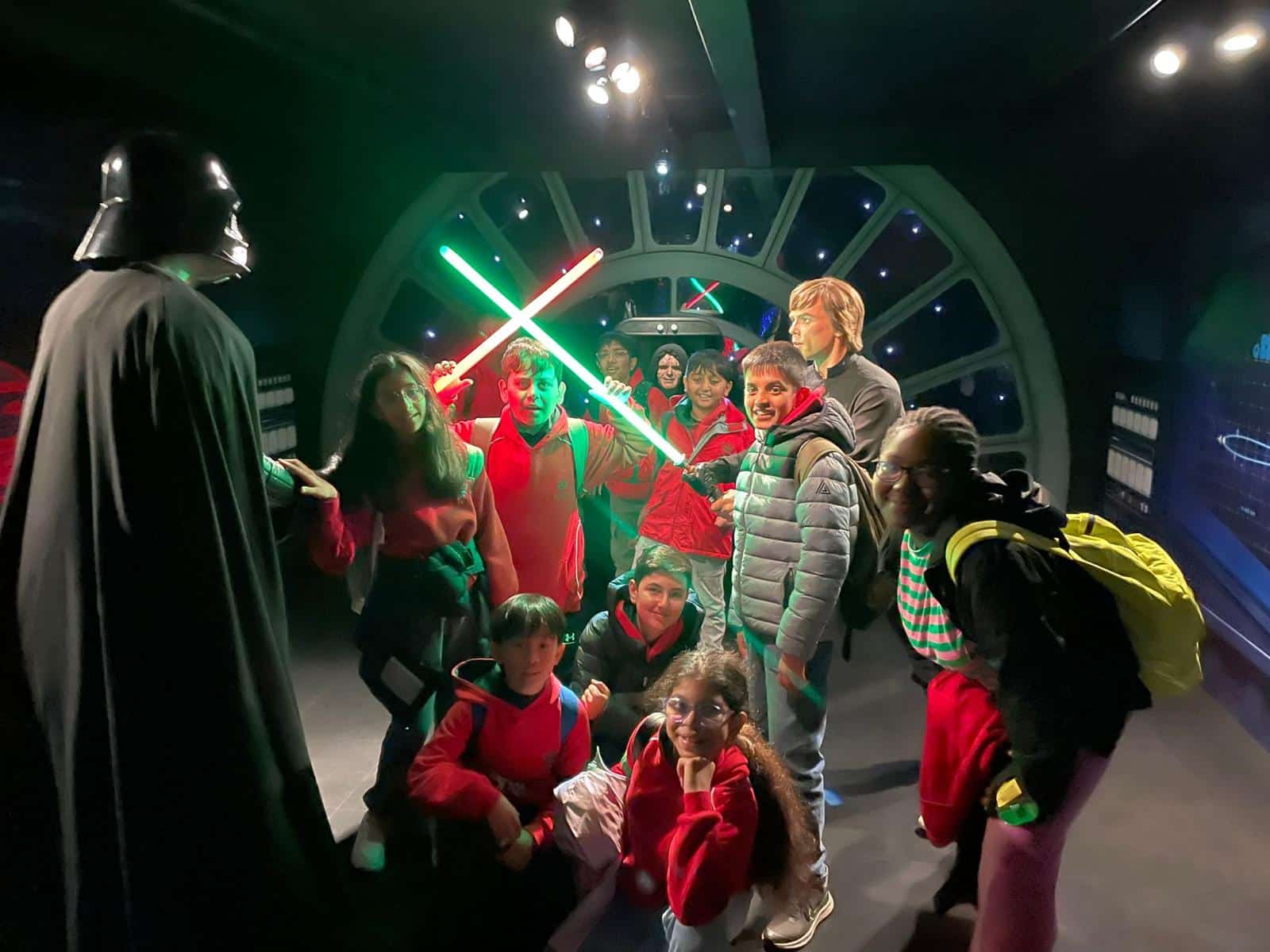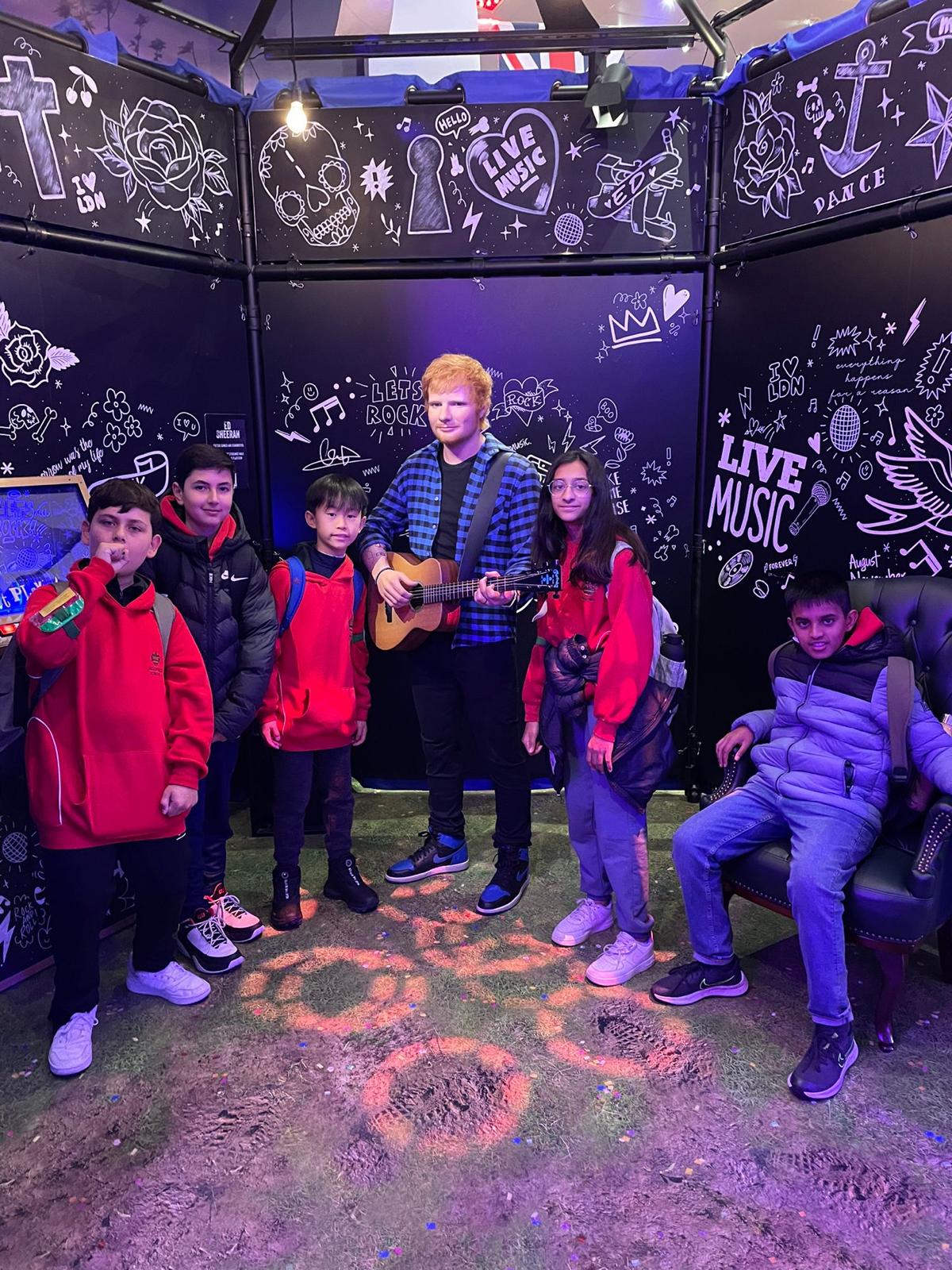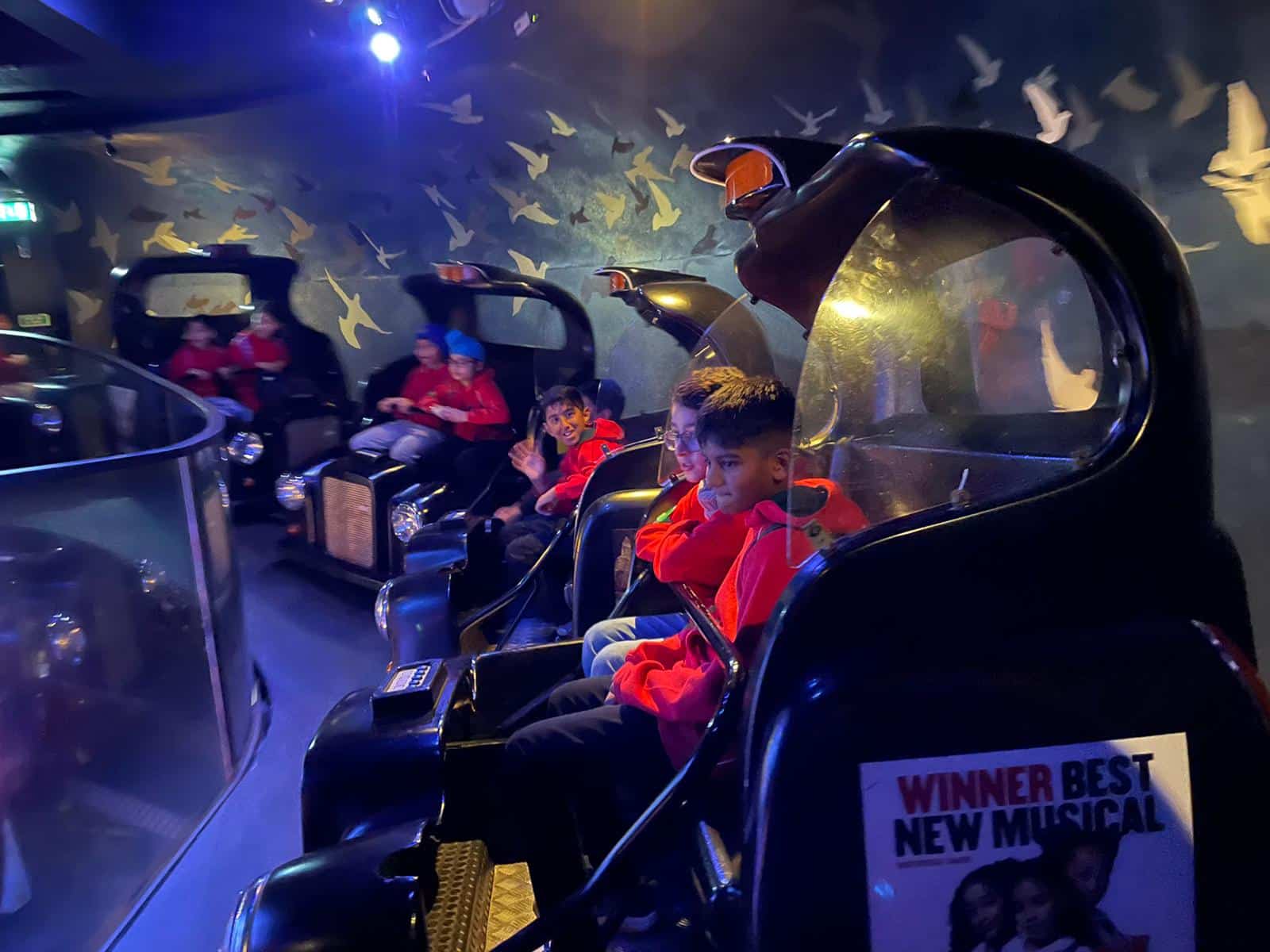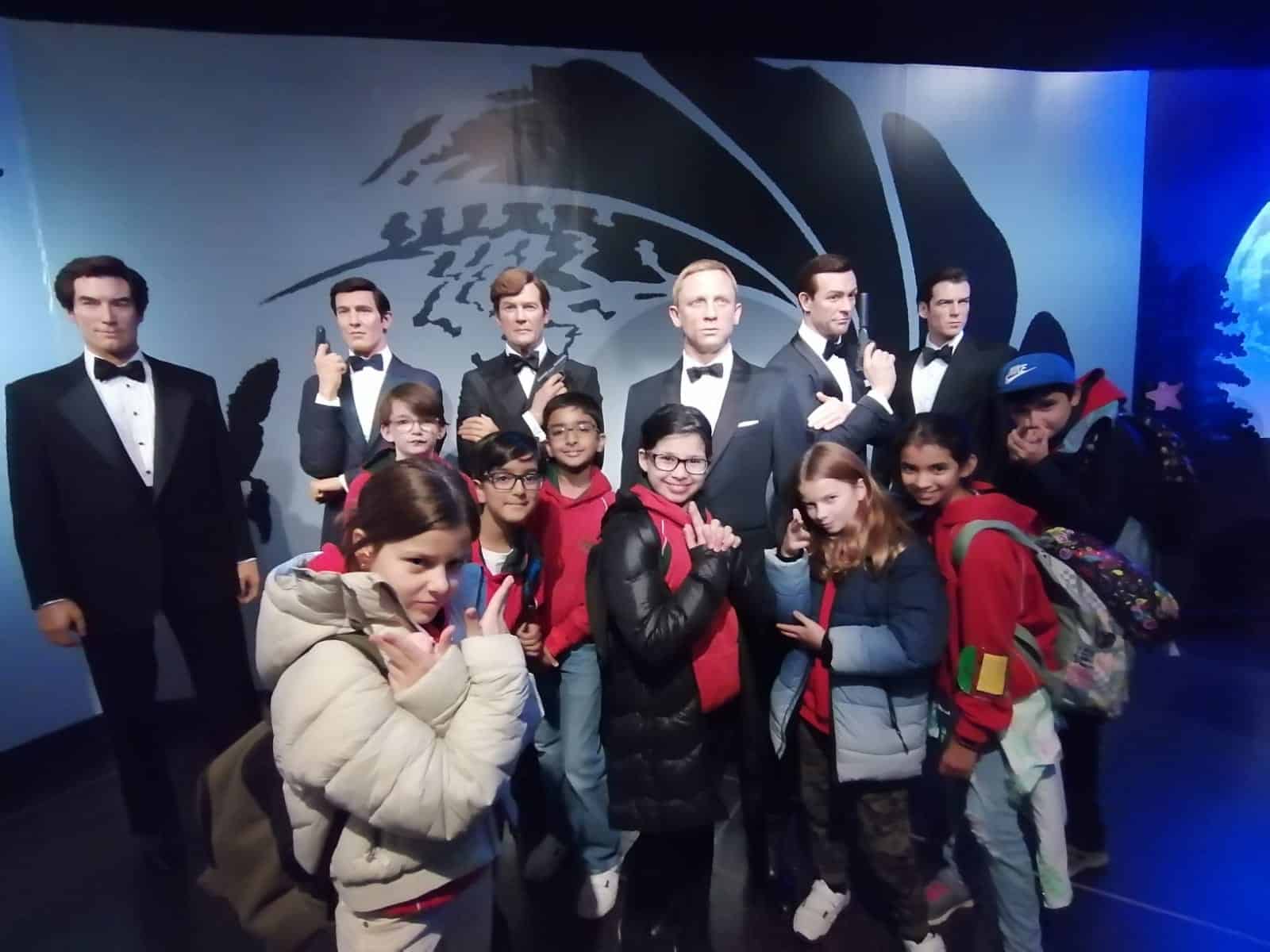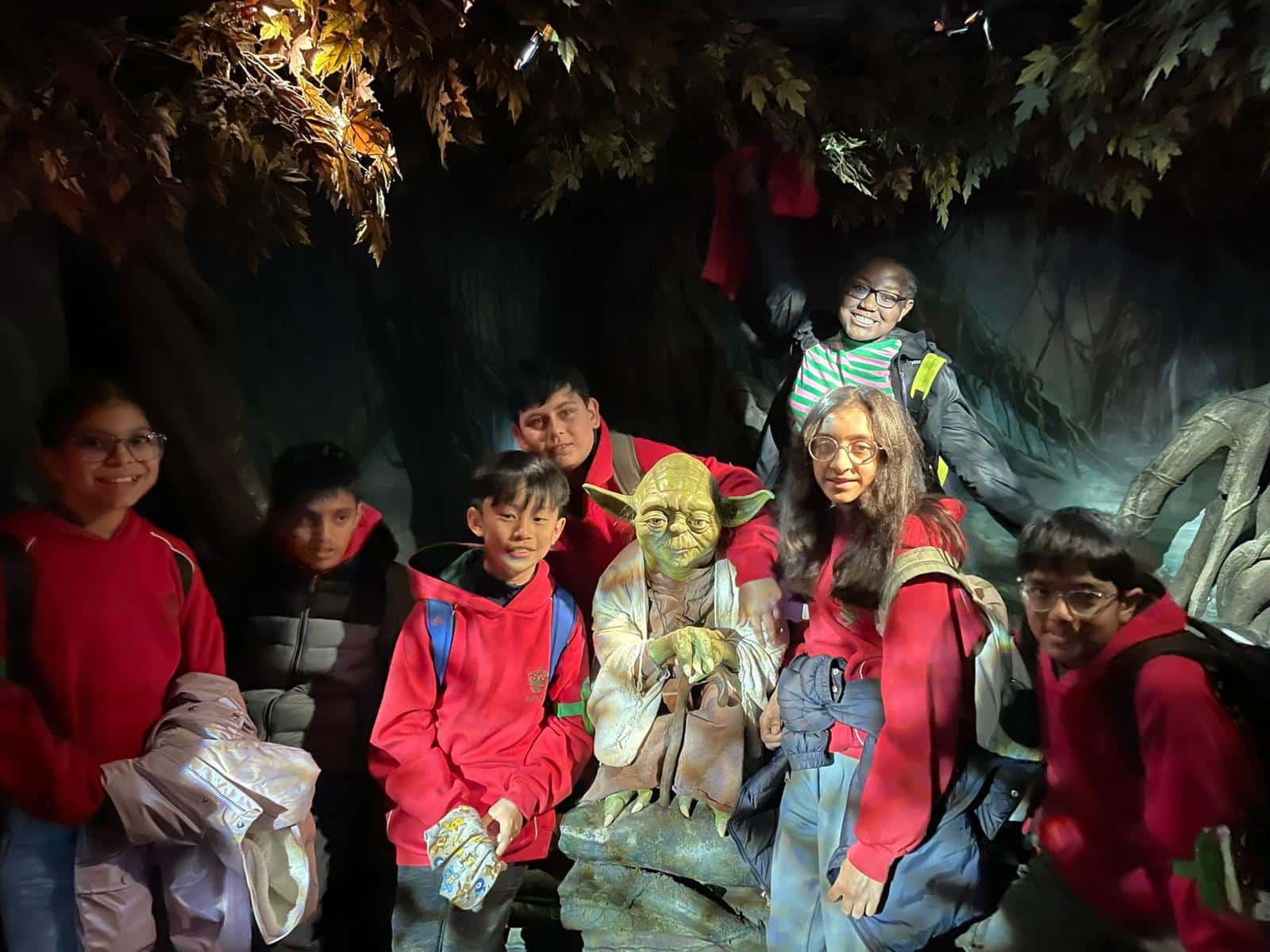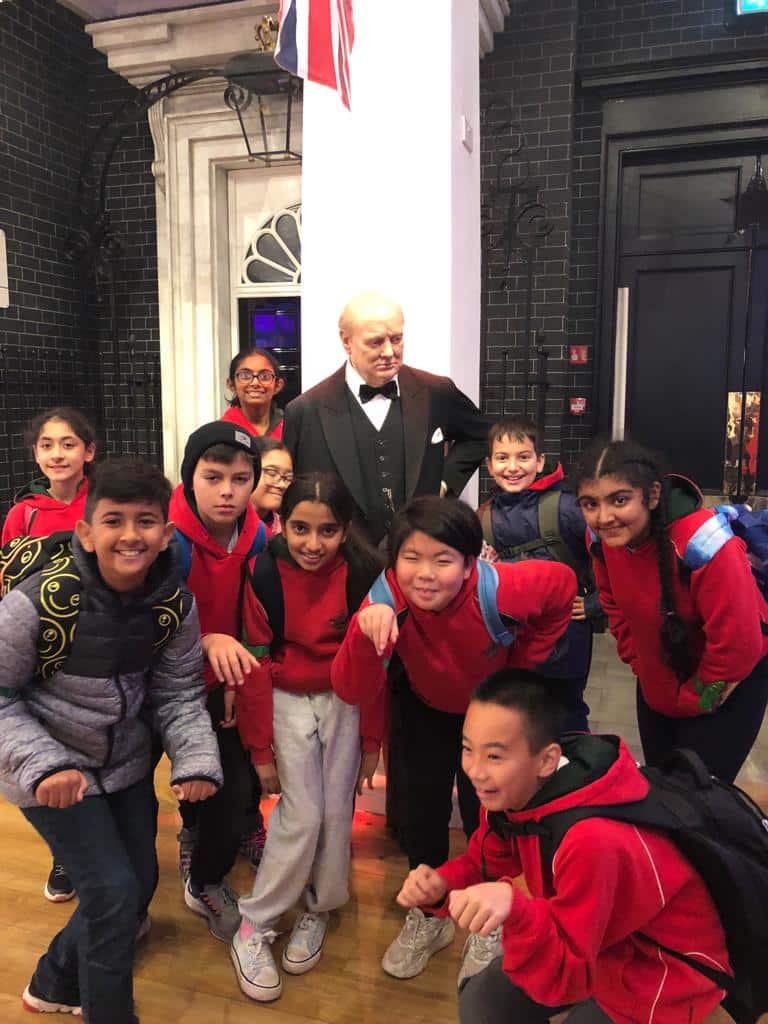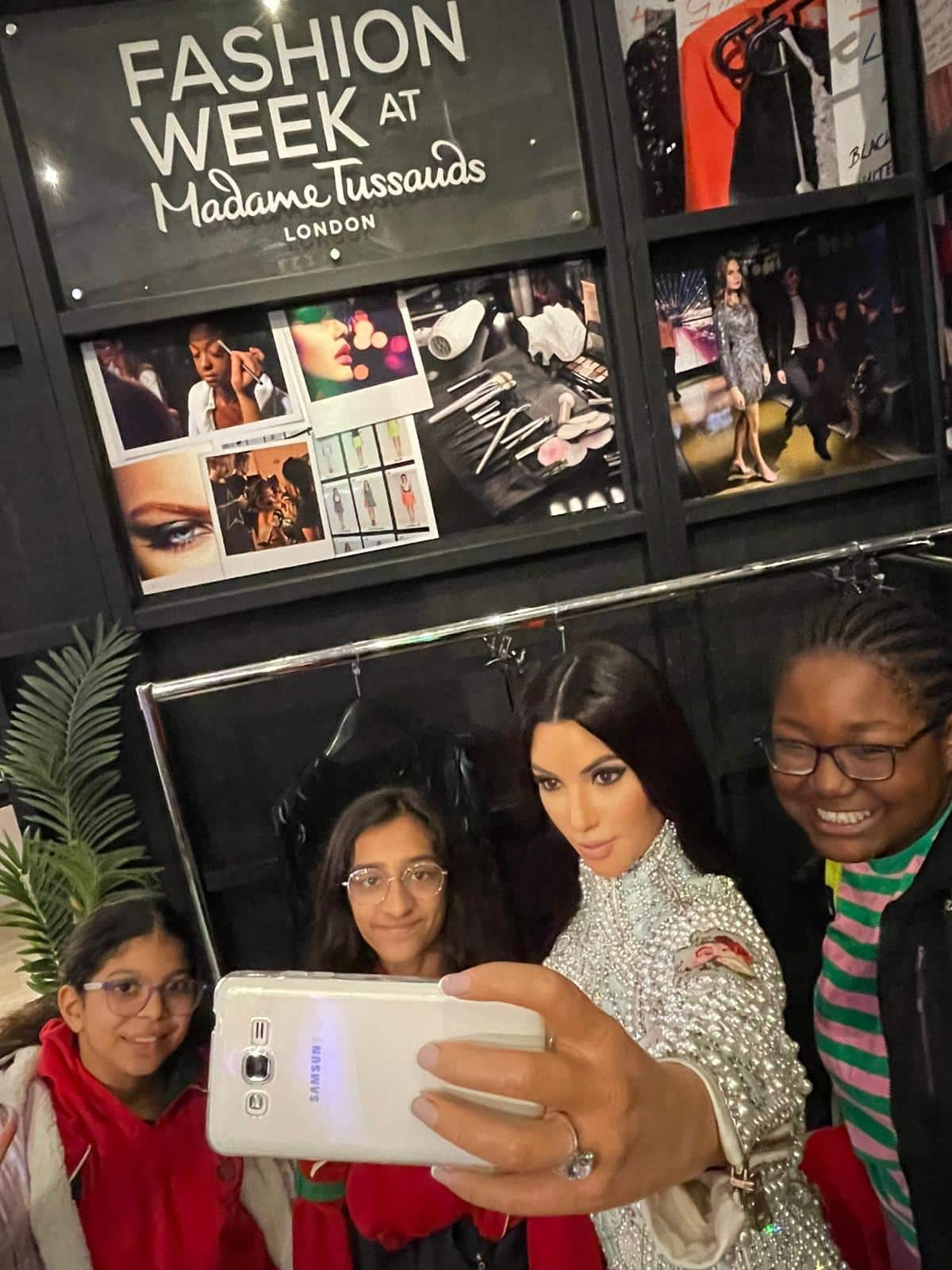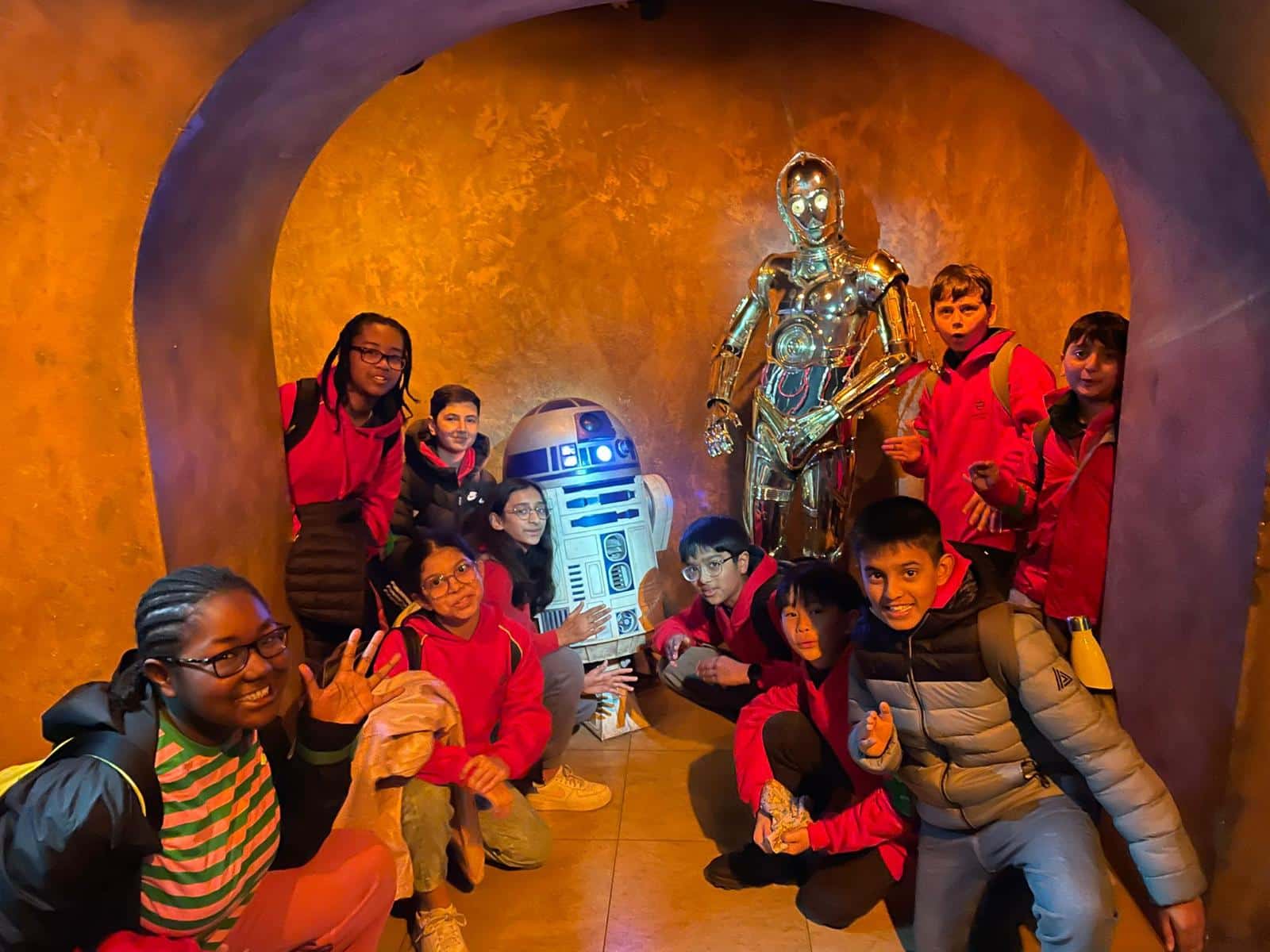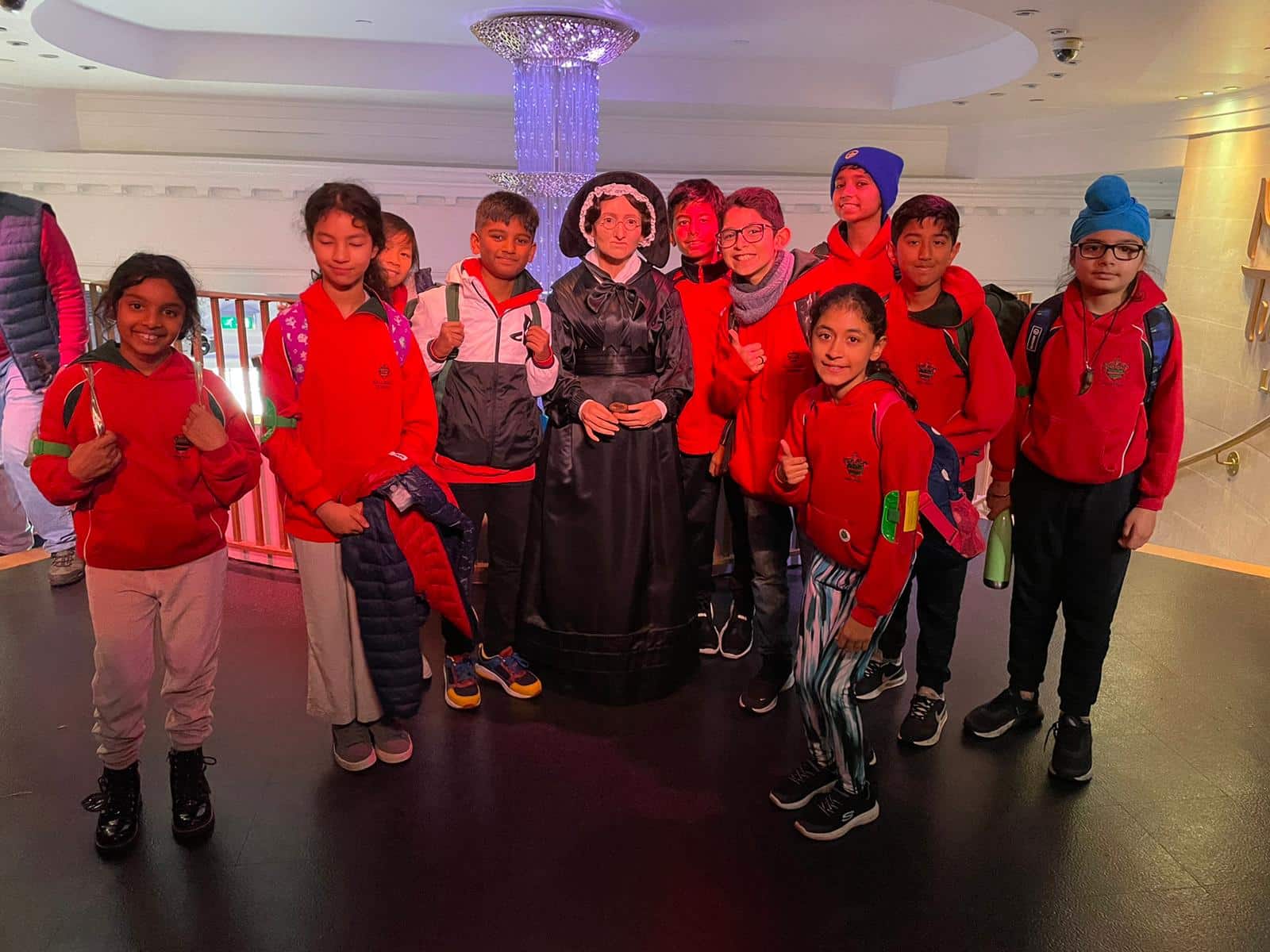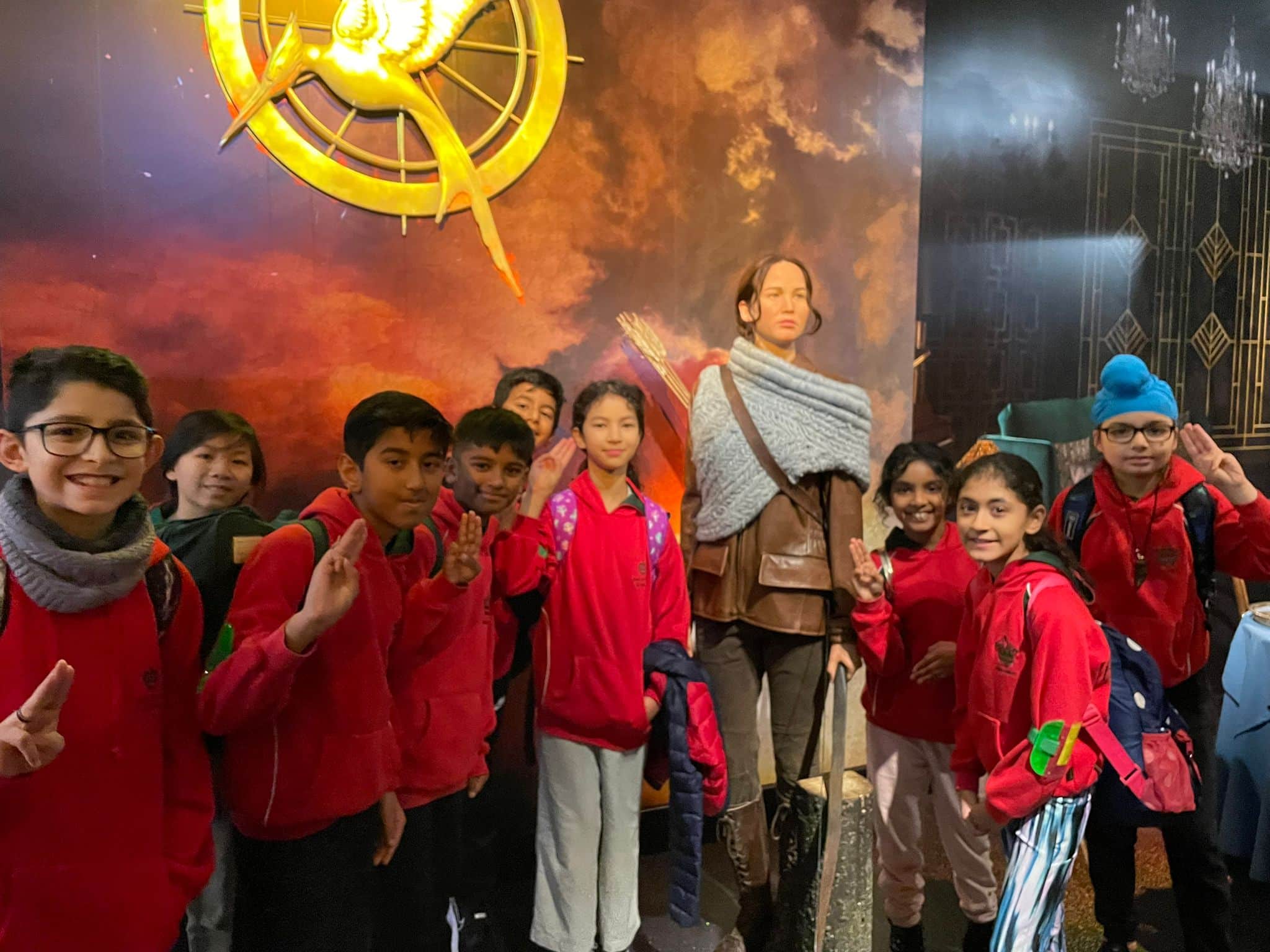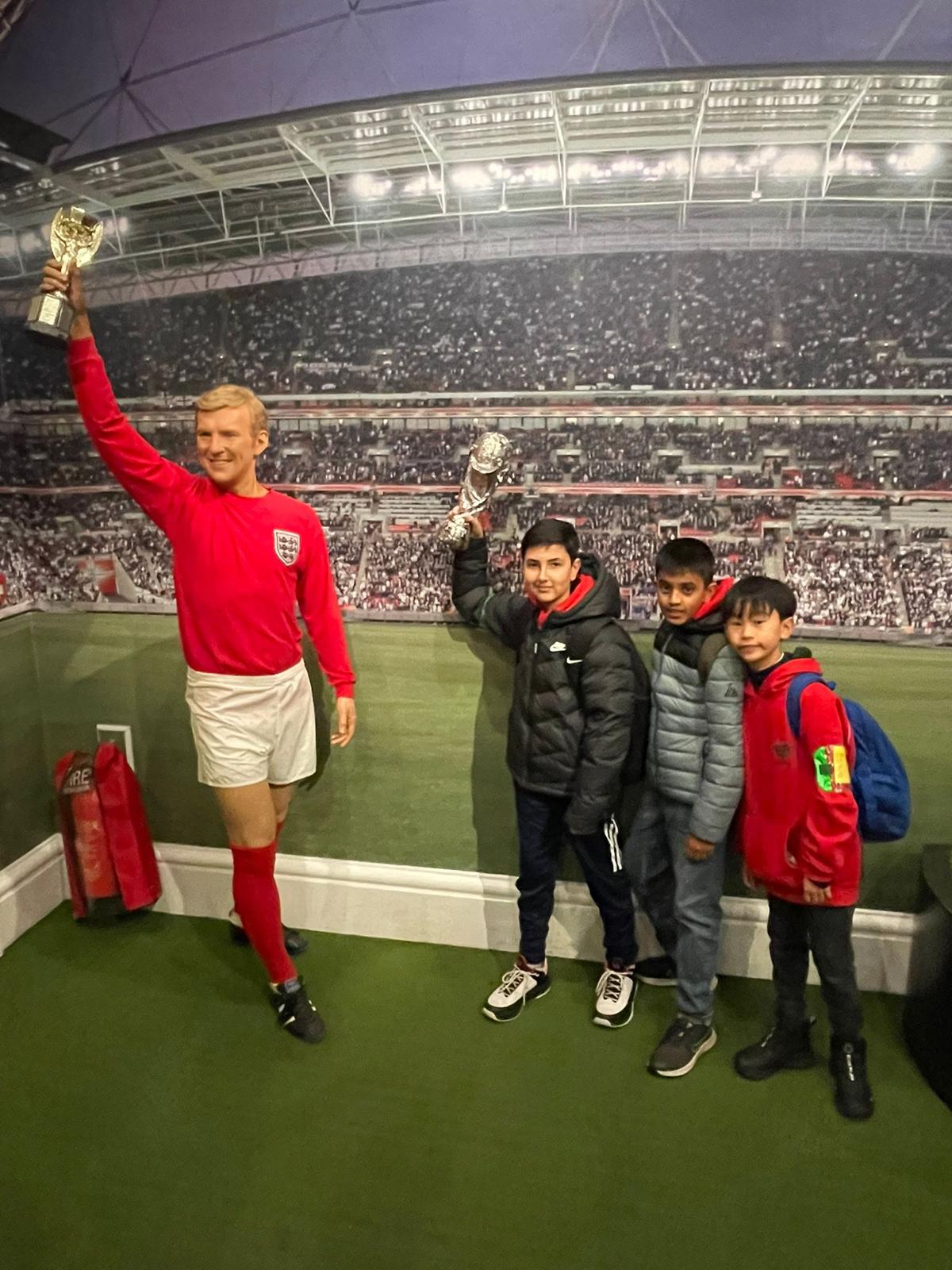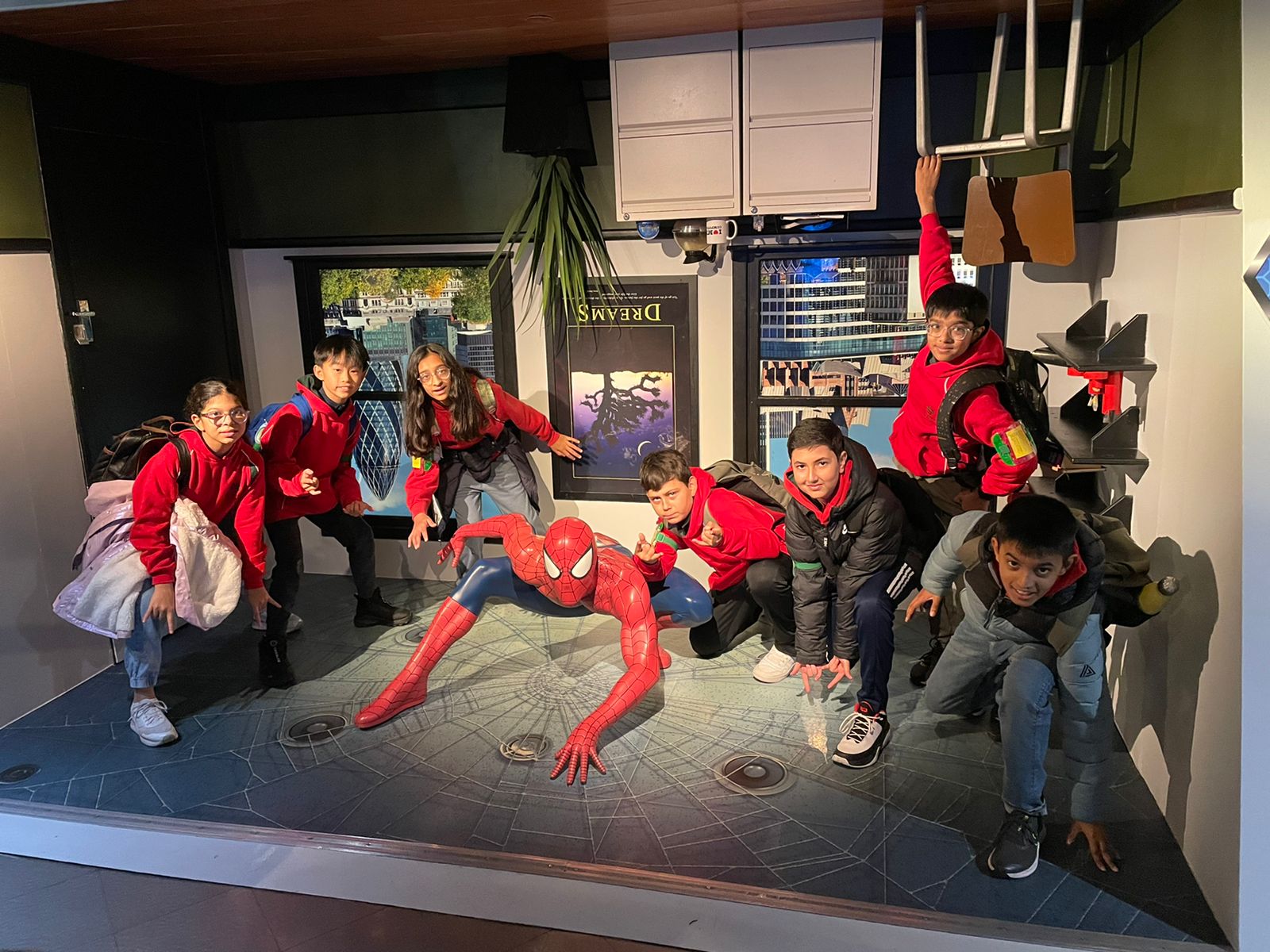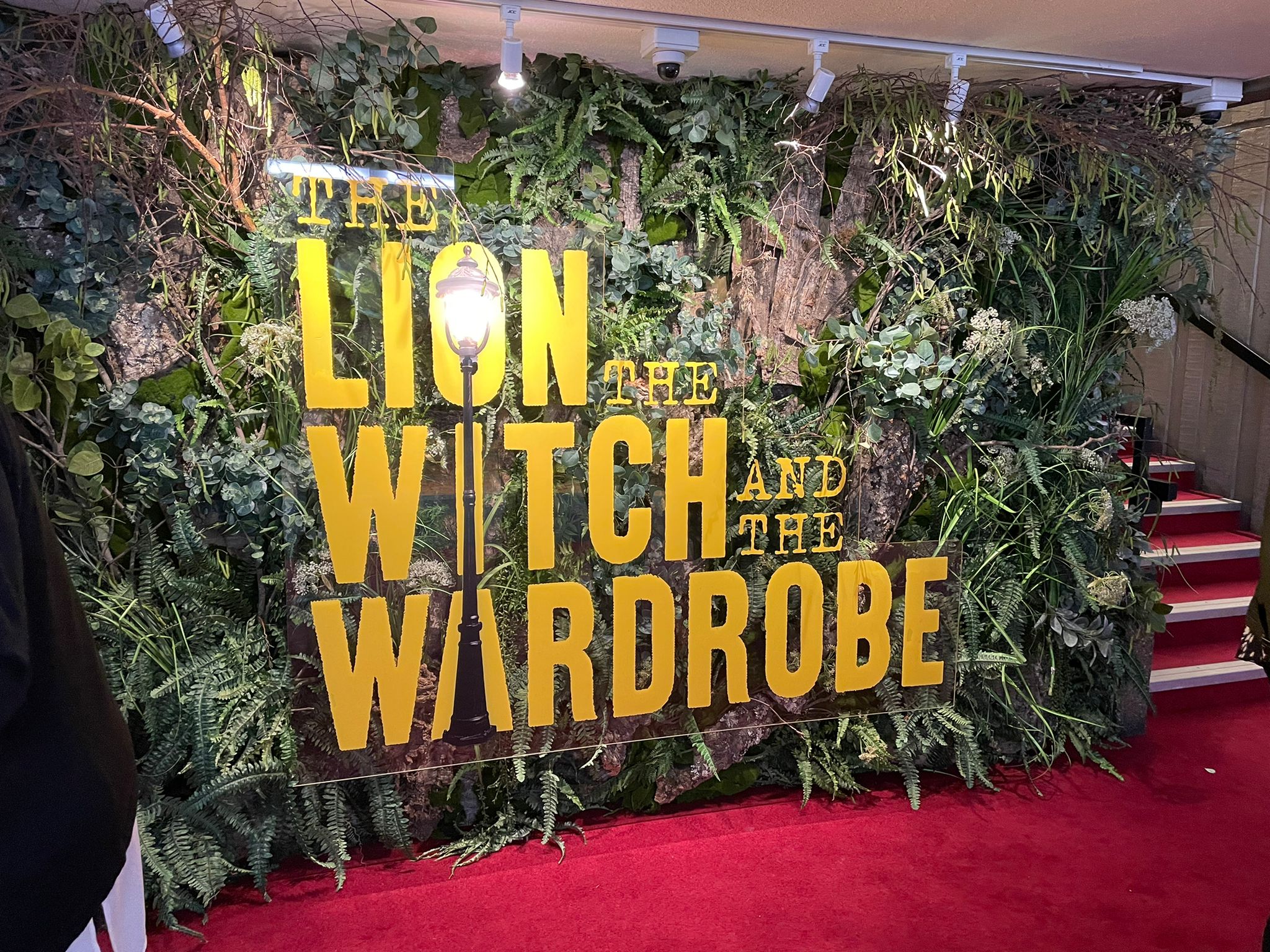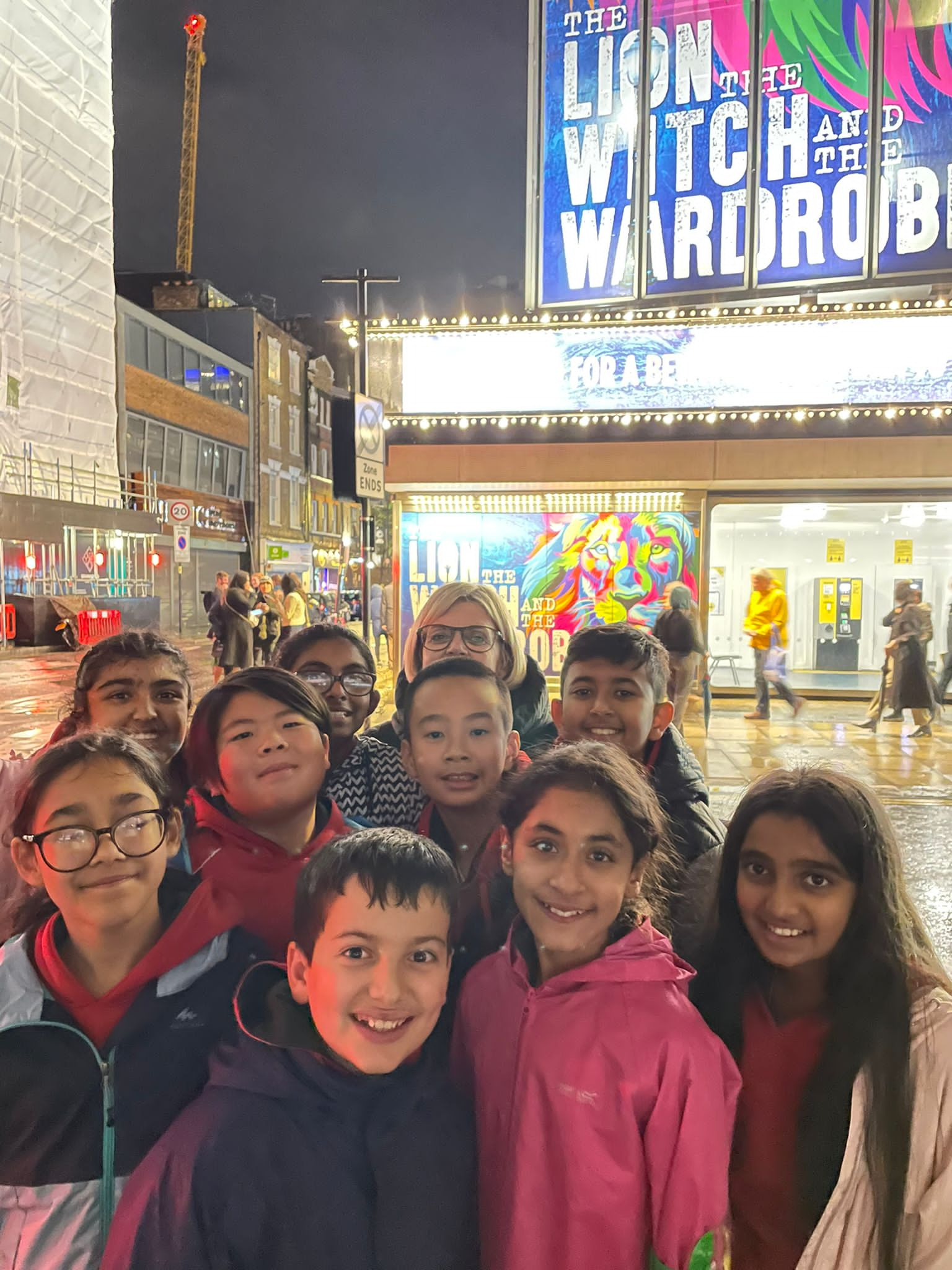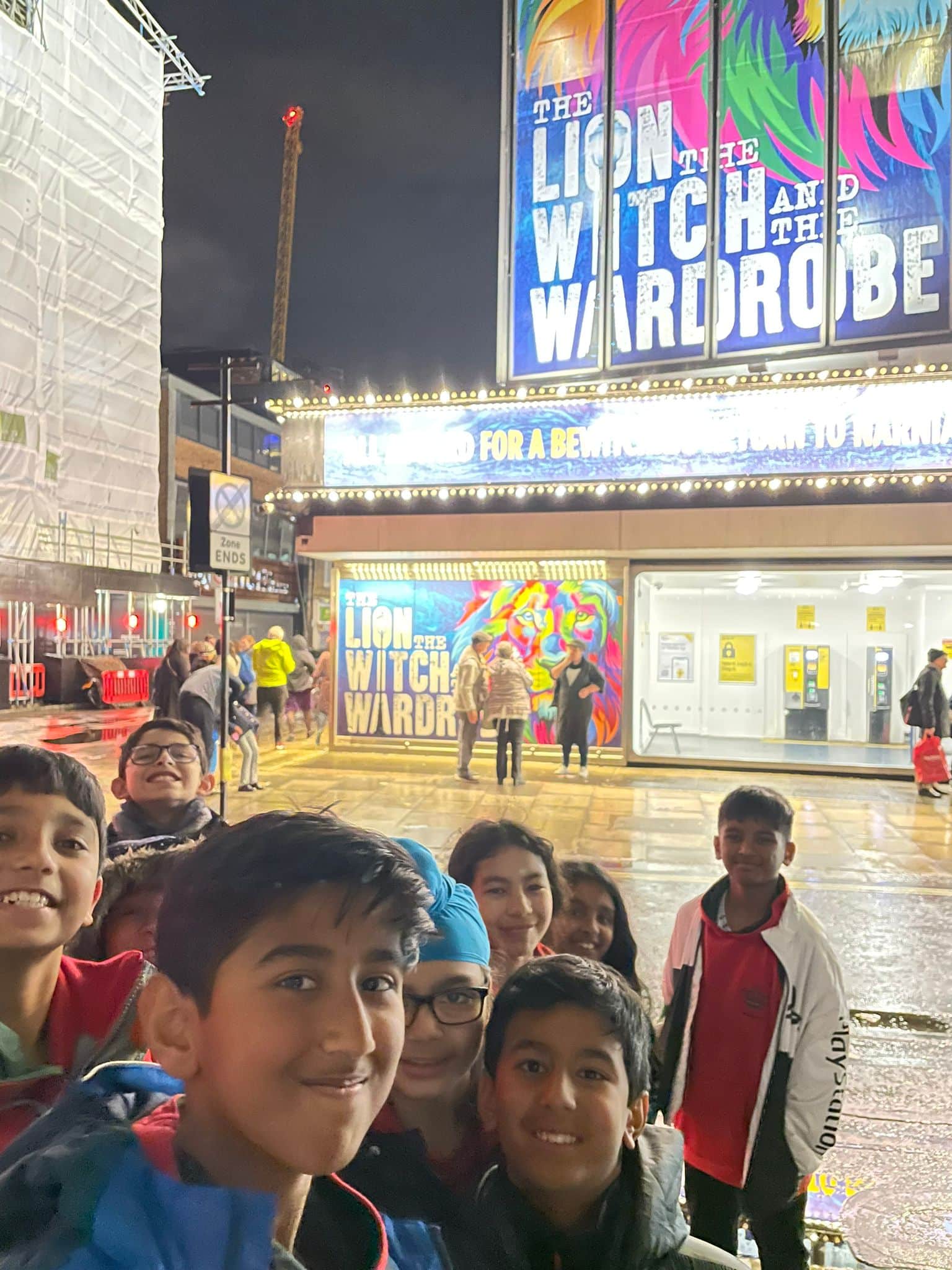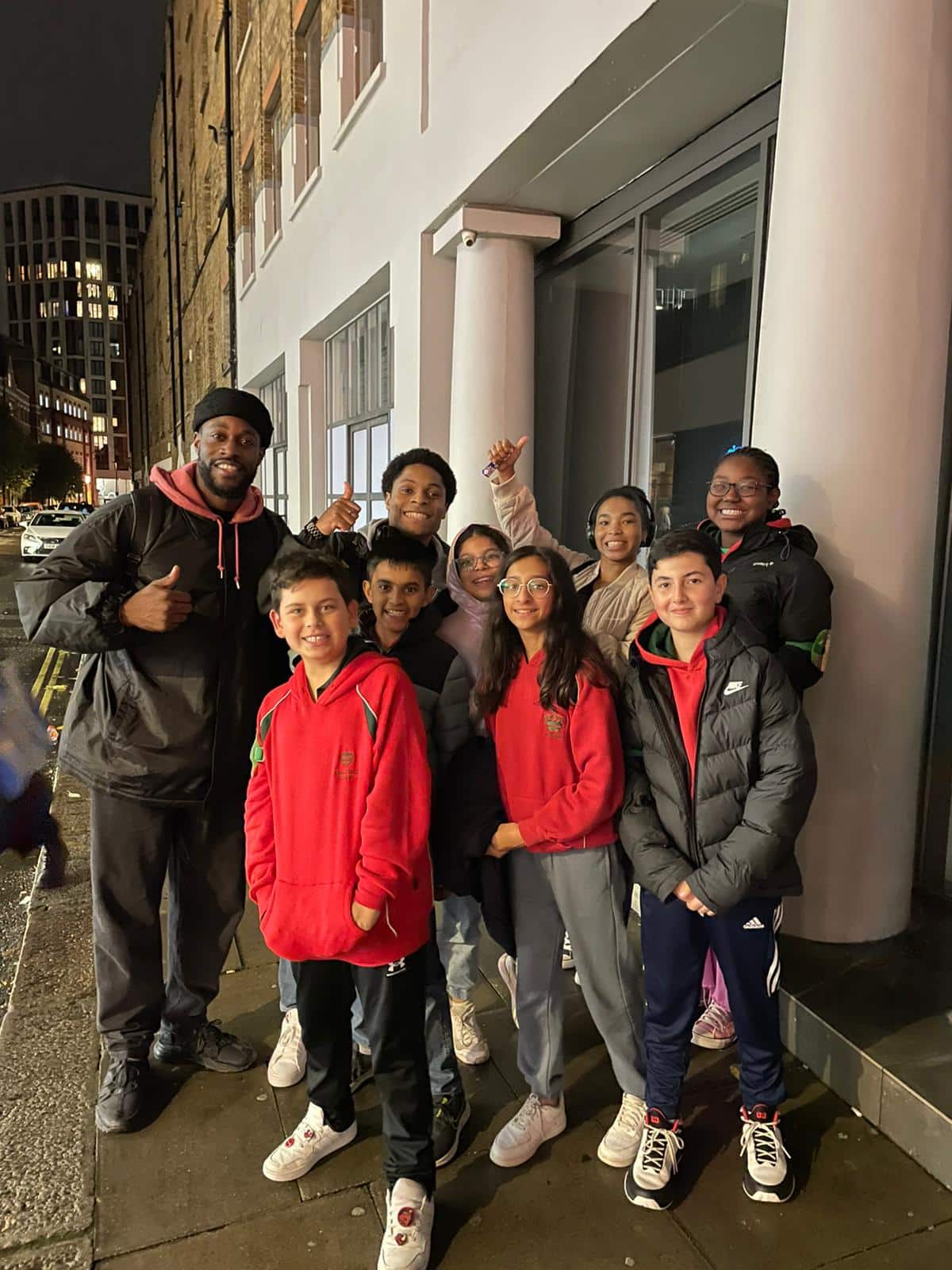 Thursday consisted of a visit to the Globe Theatre for a tour and drama workshop on A Midsummer Night's Dream with Sam, one of the Globes actors. Year 6 then enjoyed crossing the Millenium Bridge on their way to St. Paul's Cathedral with Mr Morrow! The day finished with a trip to the Museum of London and an evening meal at the Hard Rock Cafe! Mr Morrow commented on how many members of the public came up to compliment the children on their behaviour, well done Year 6!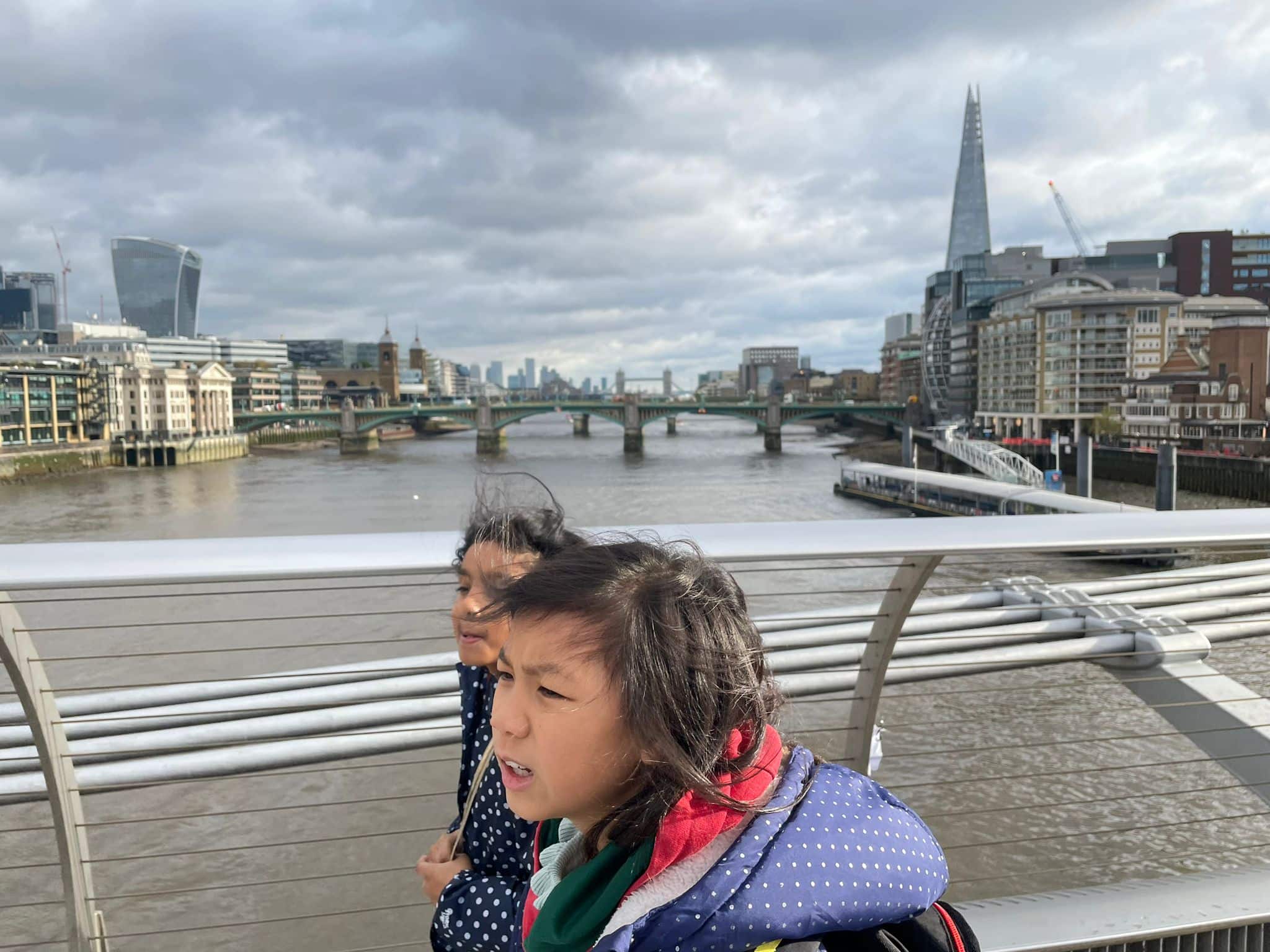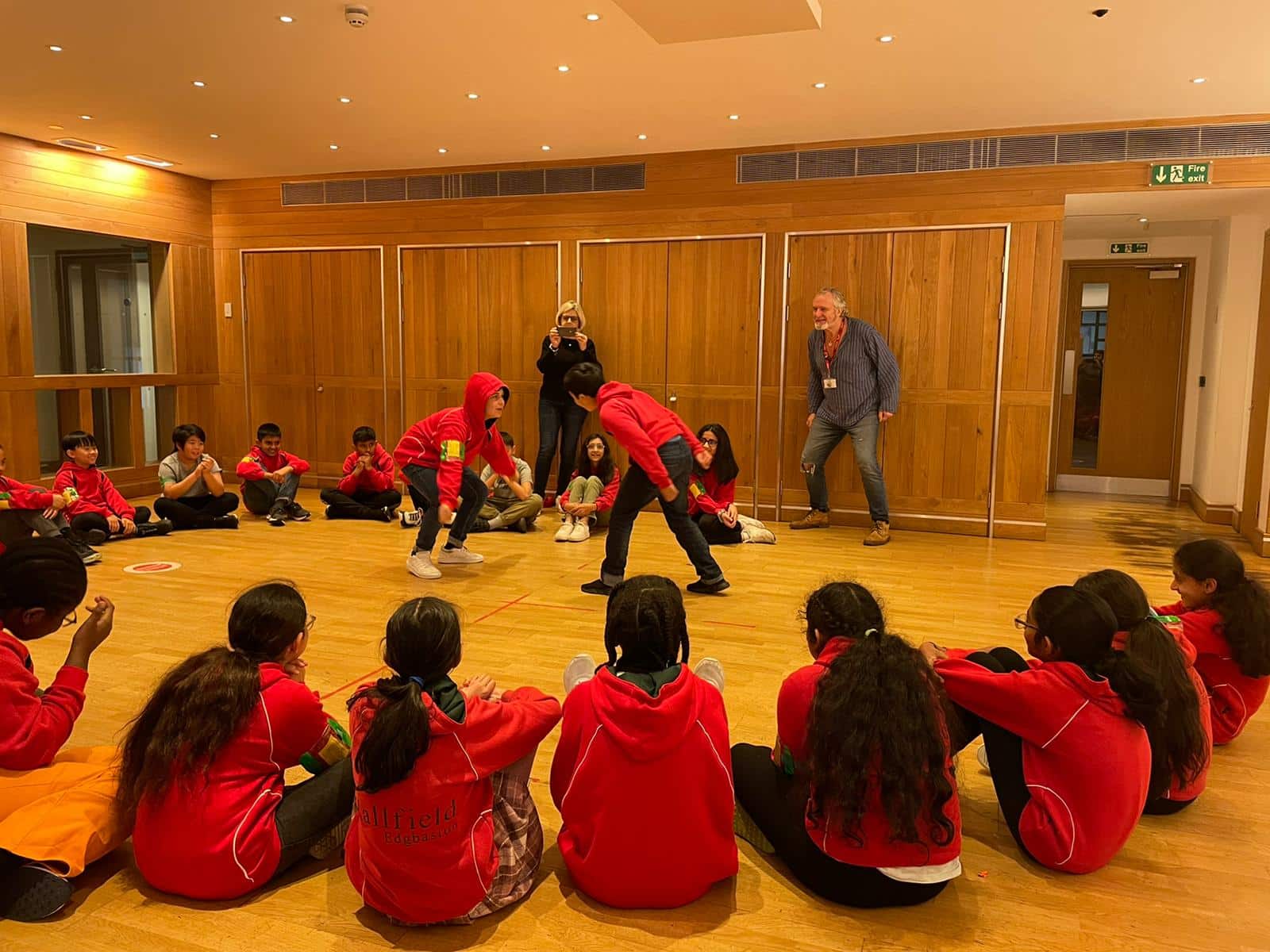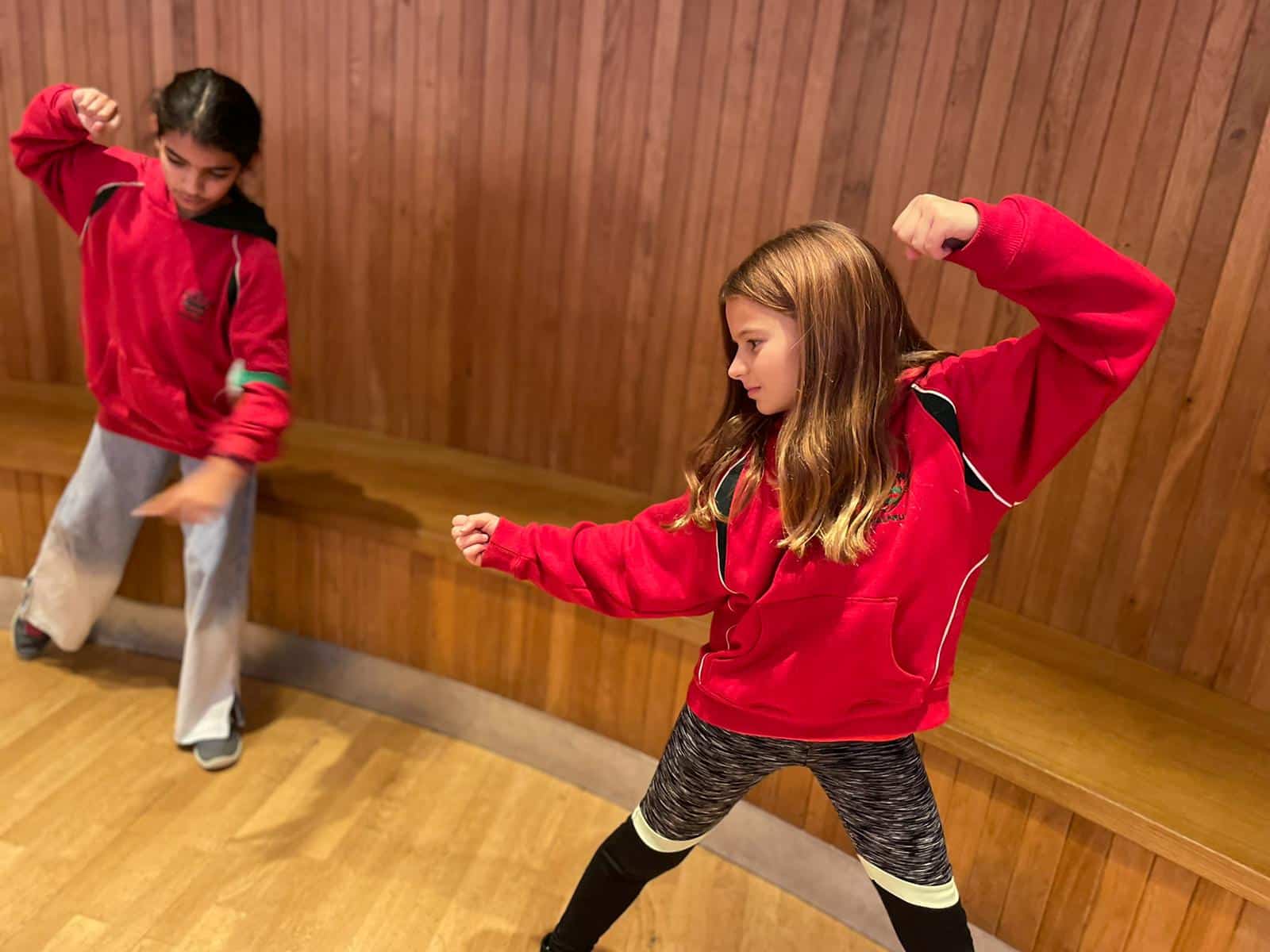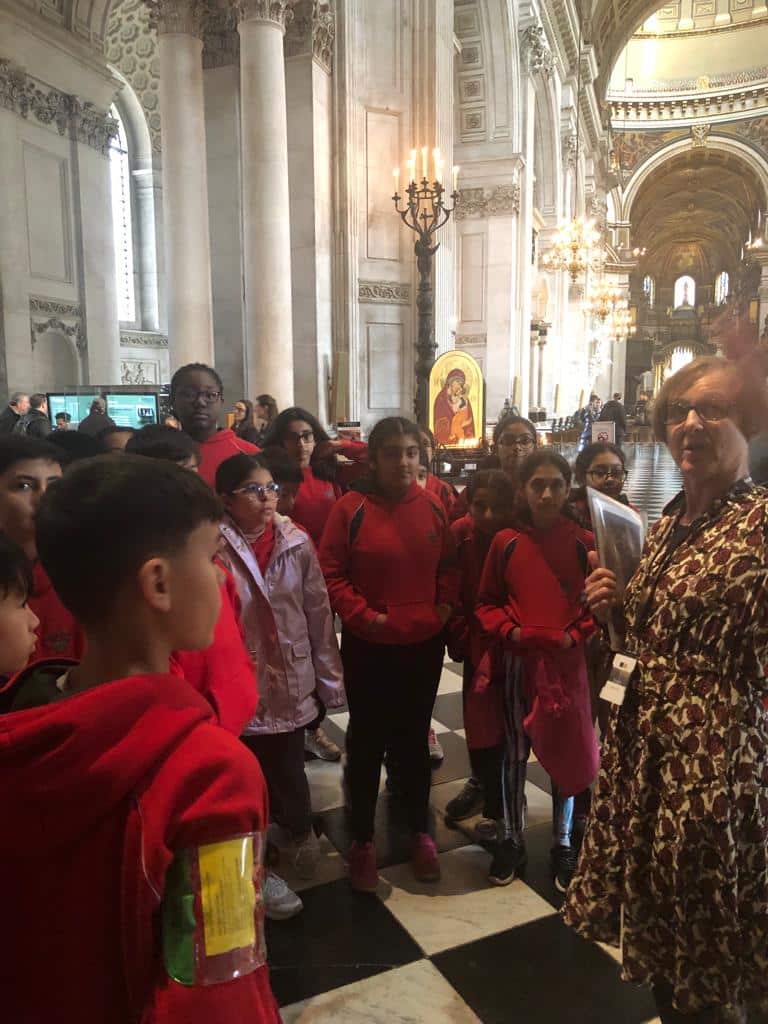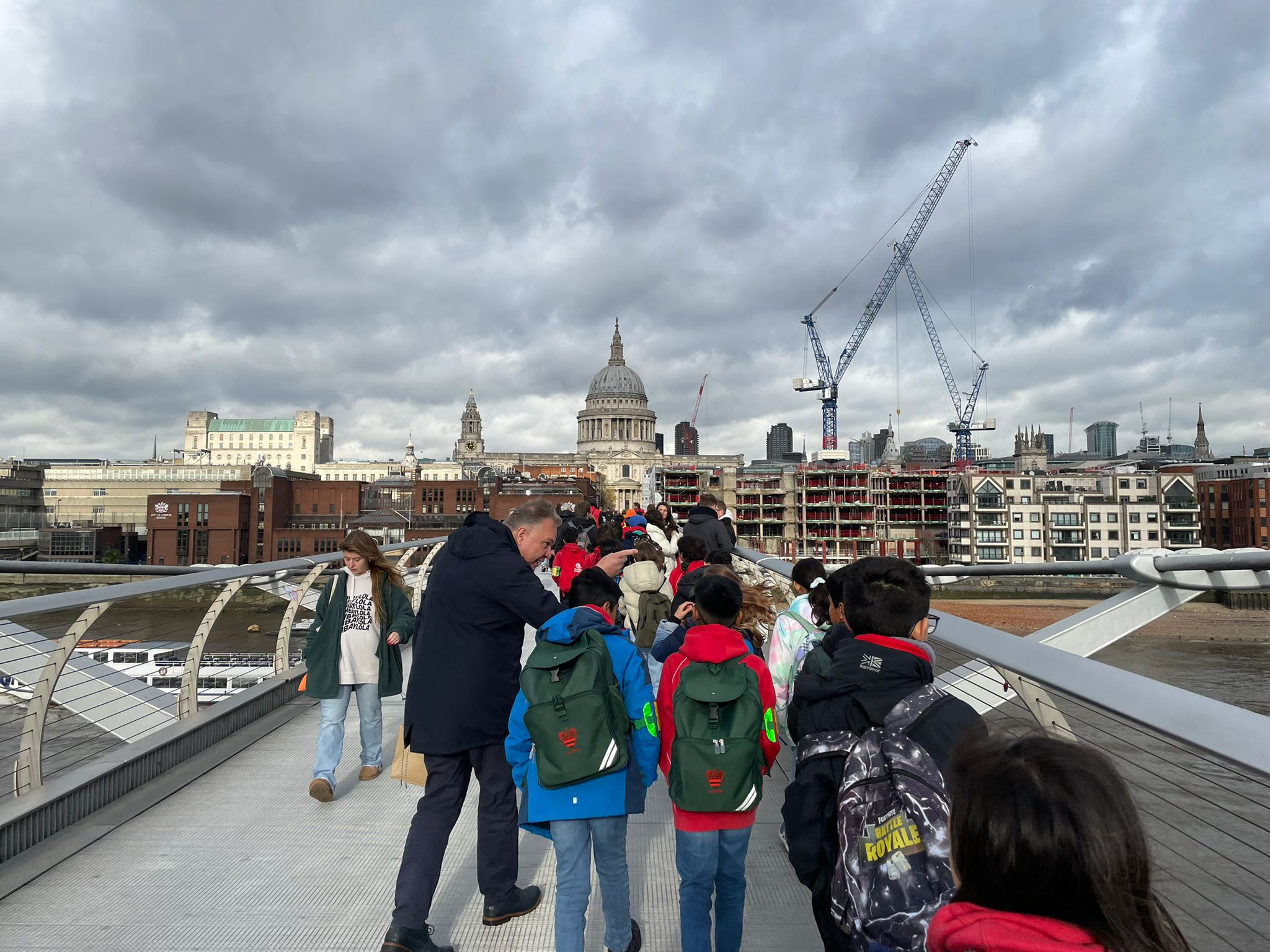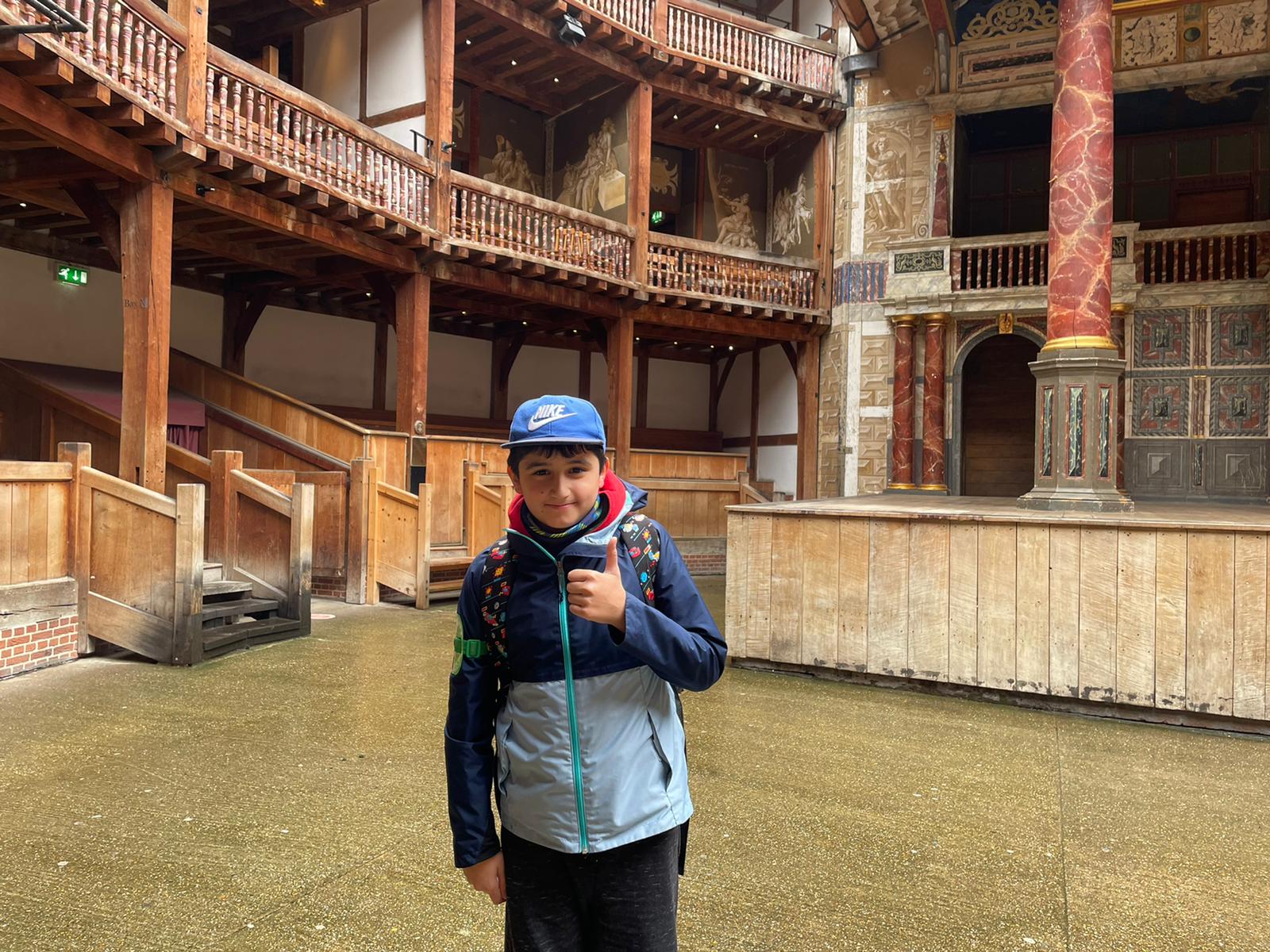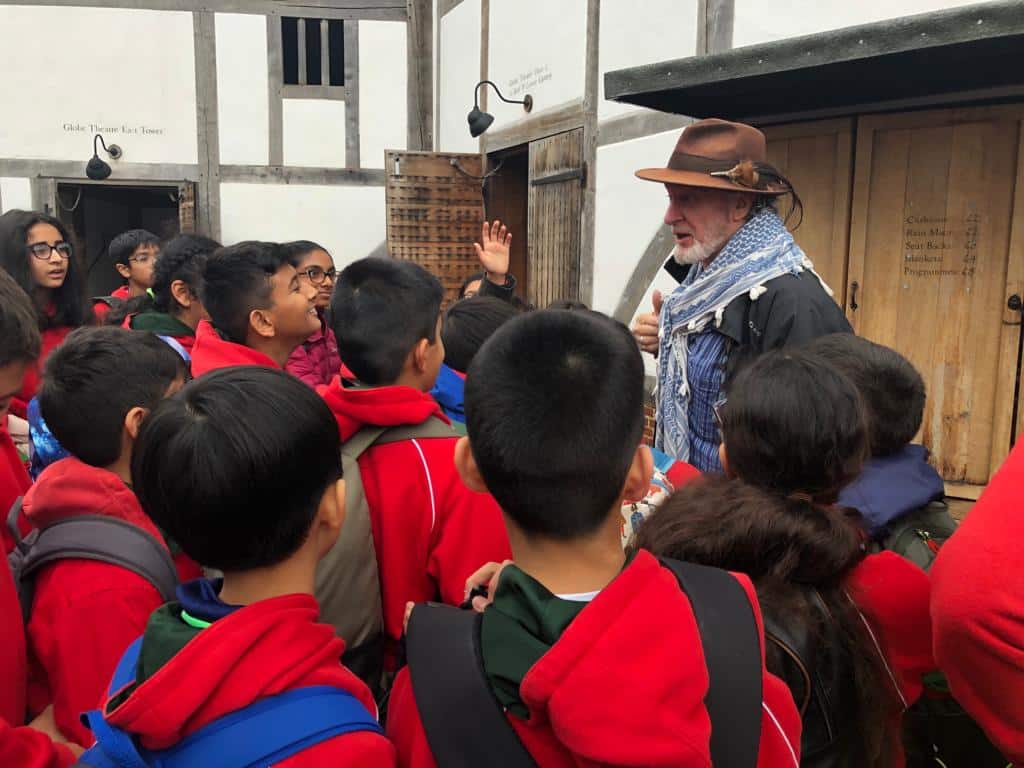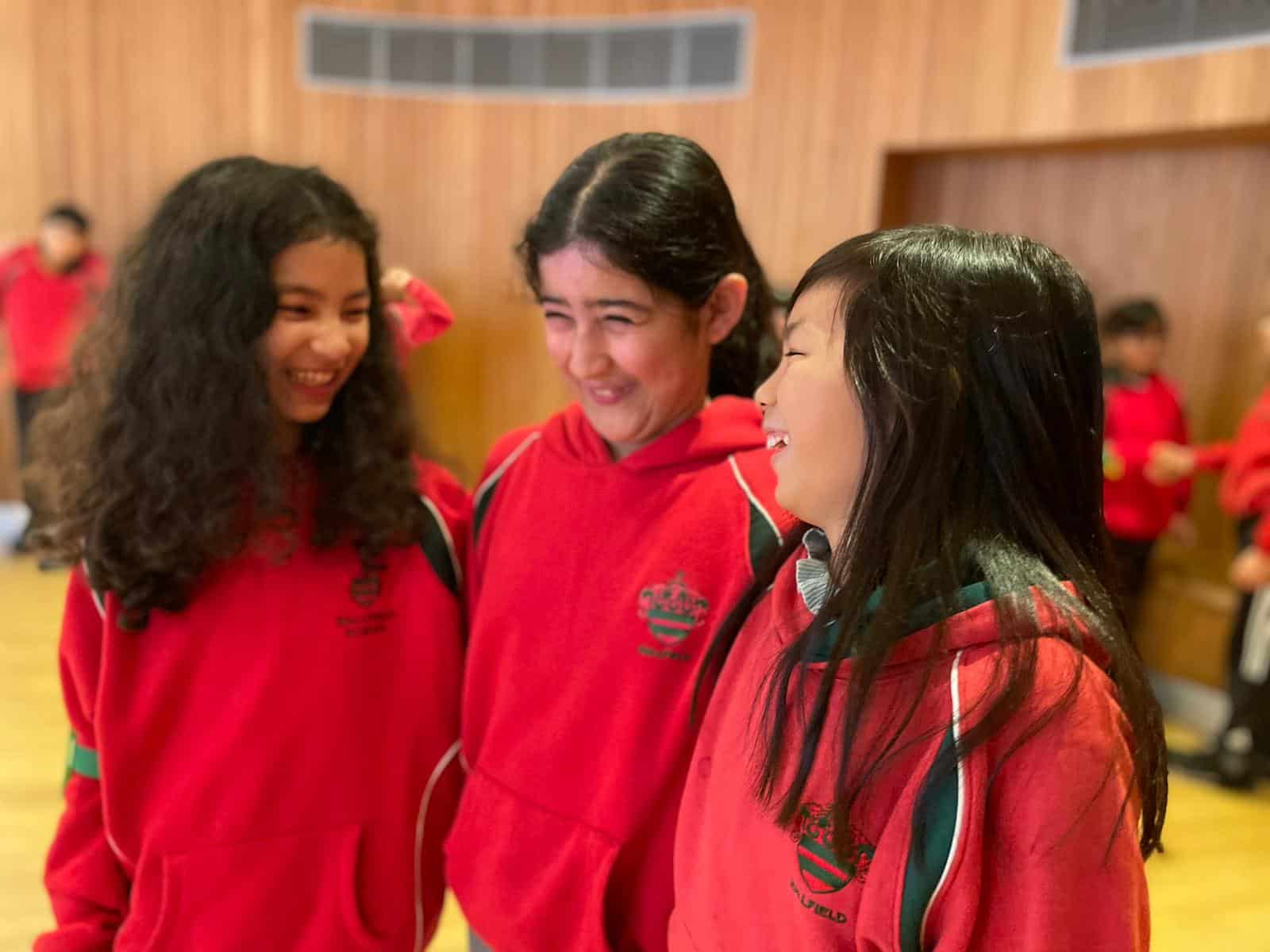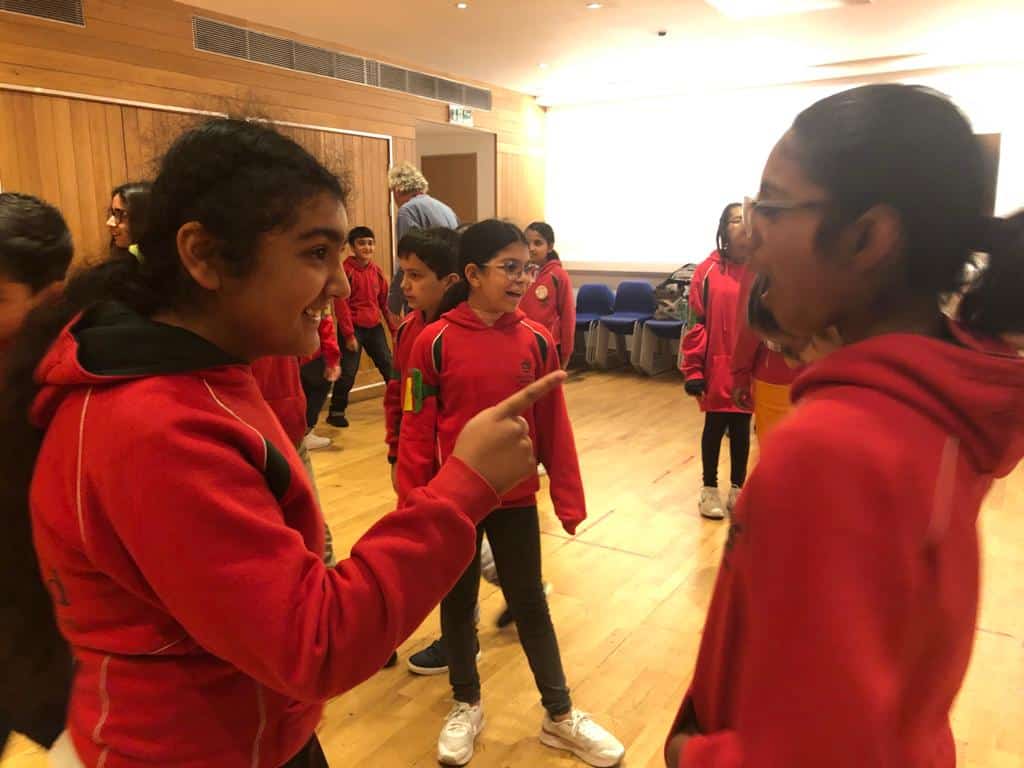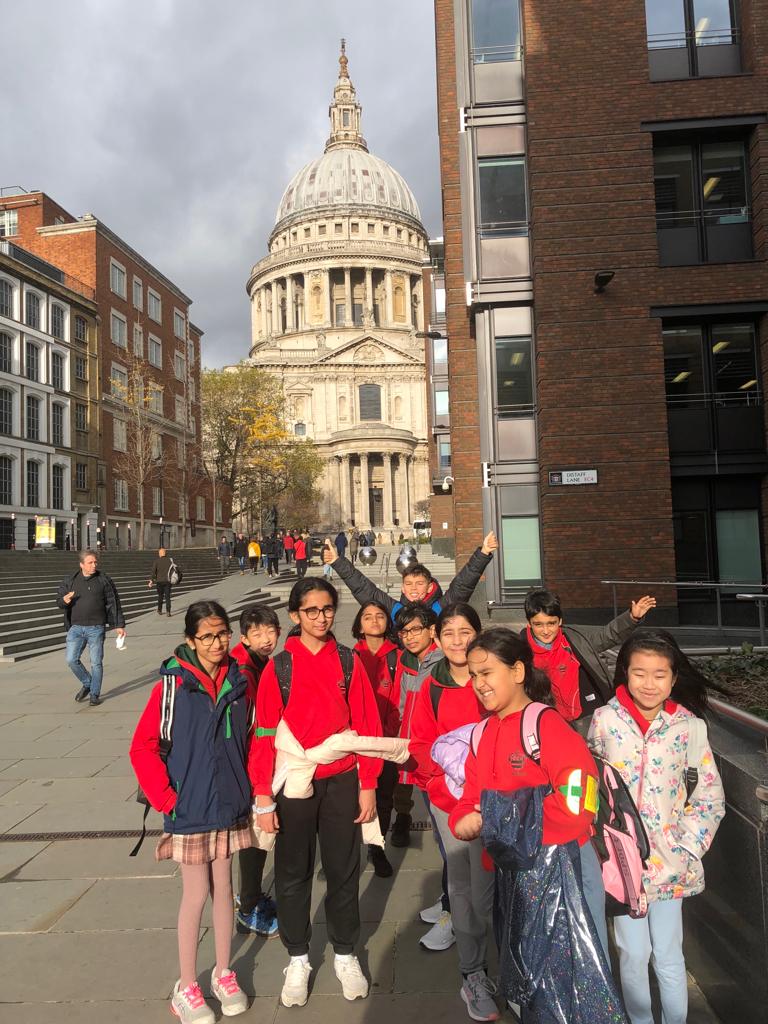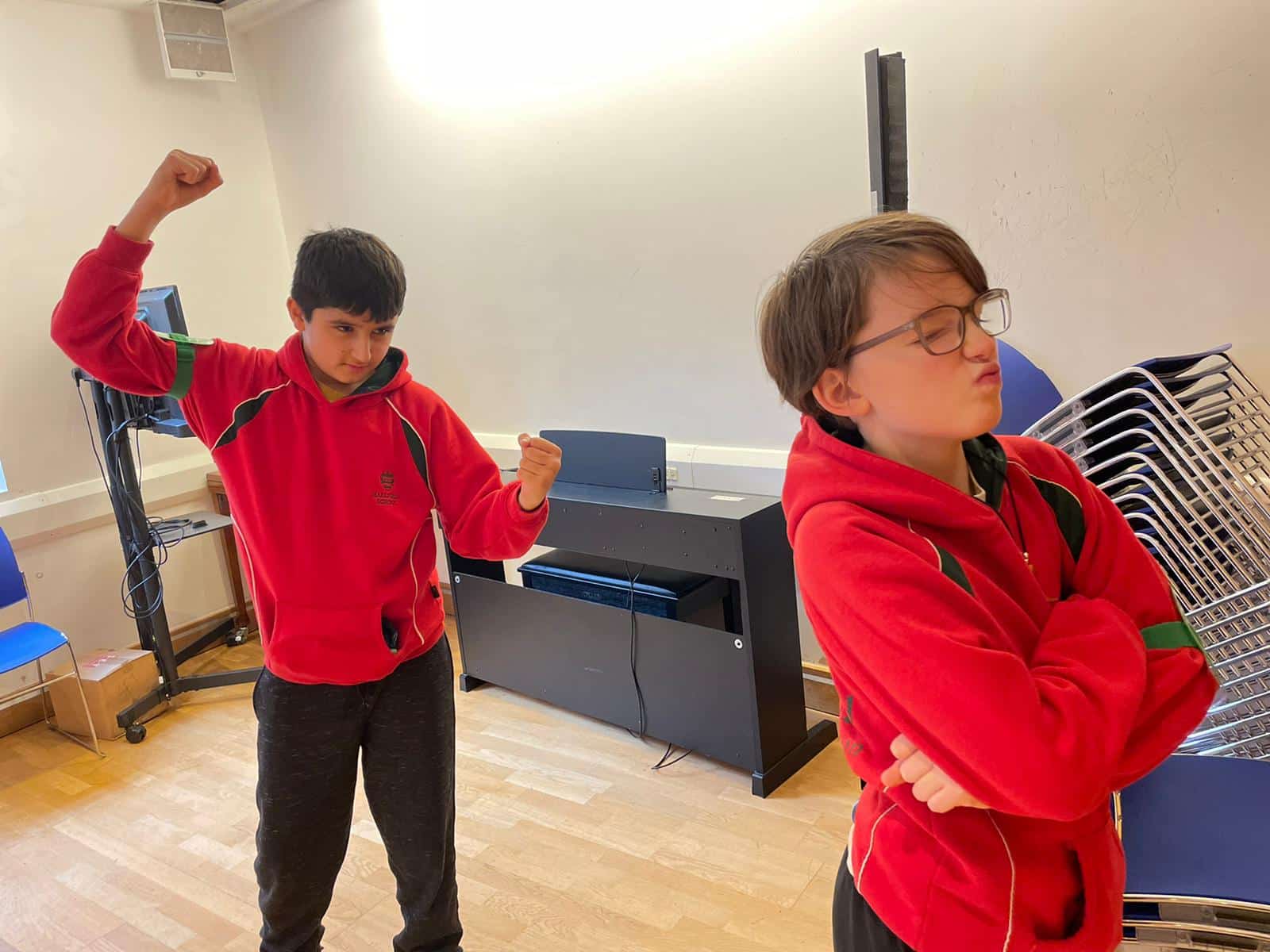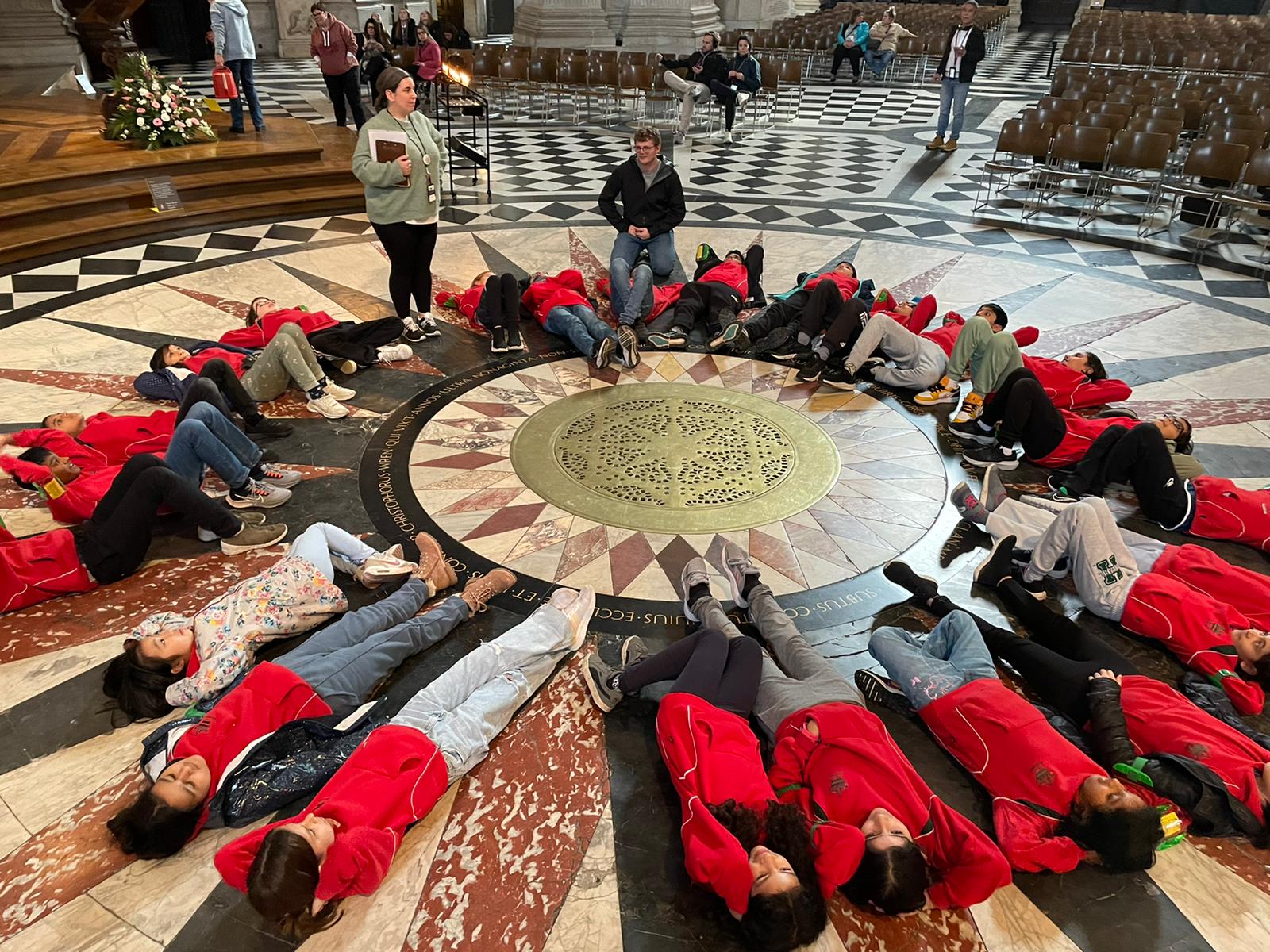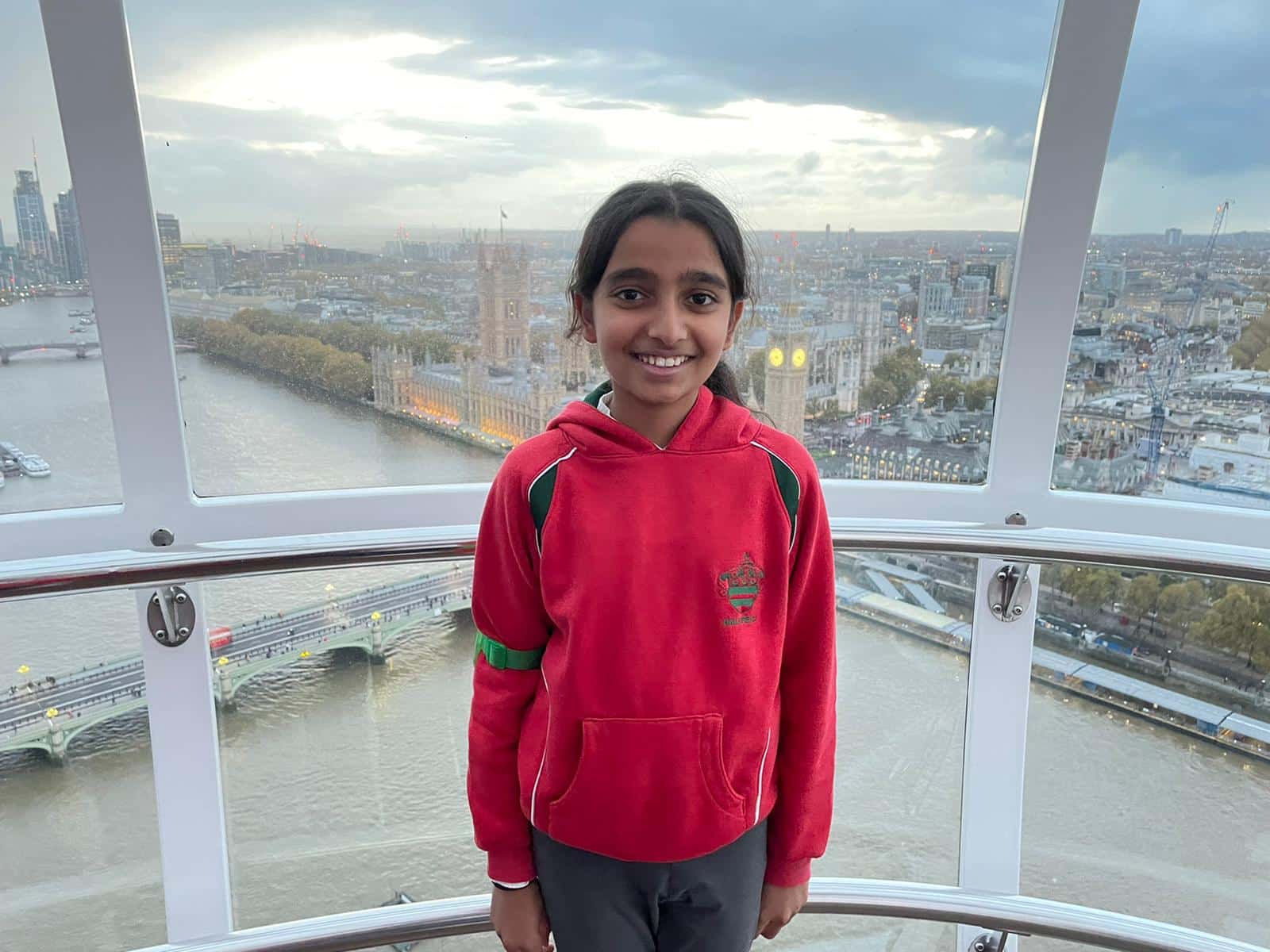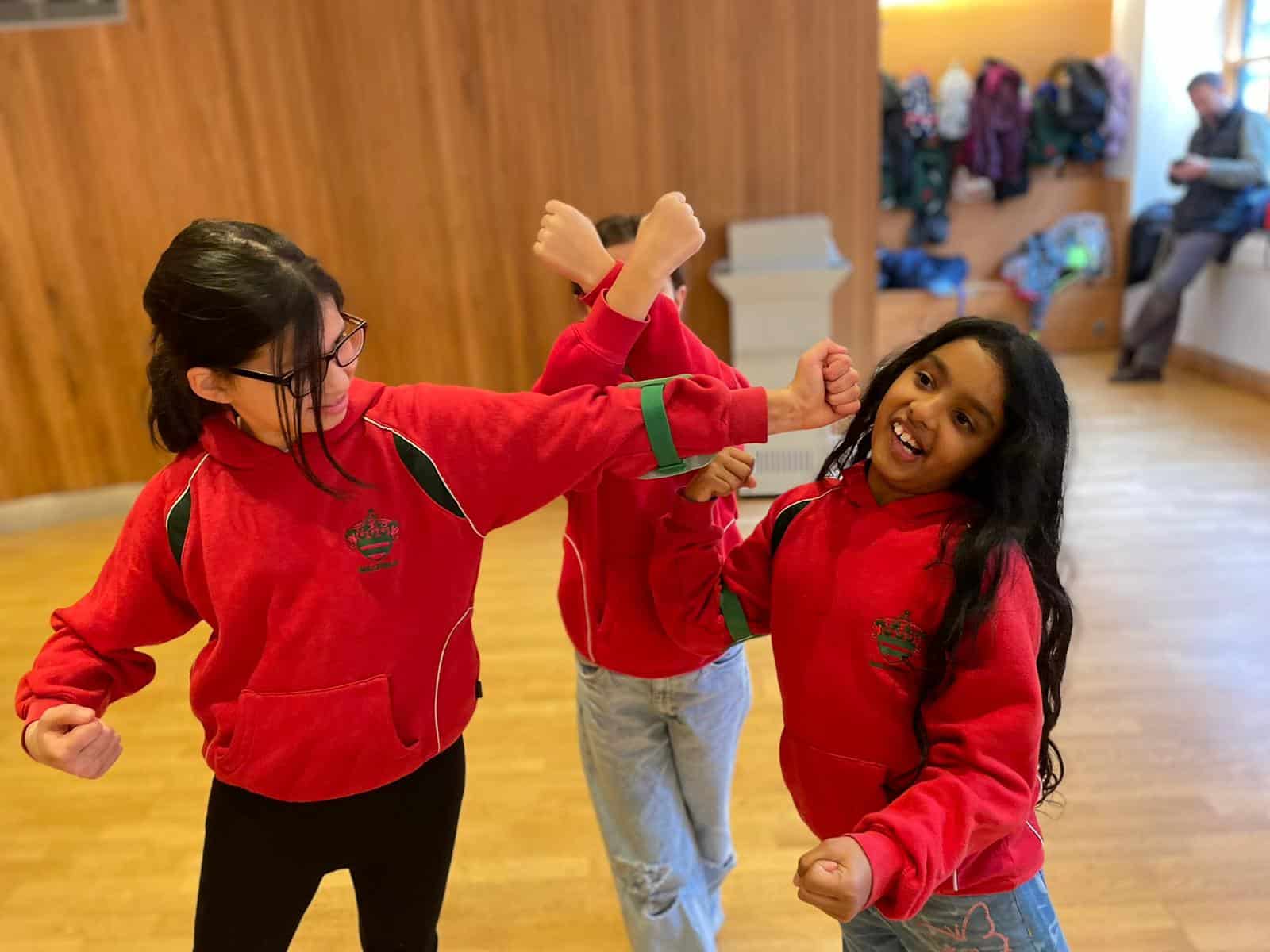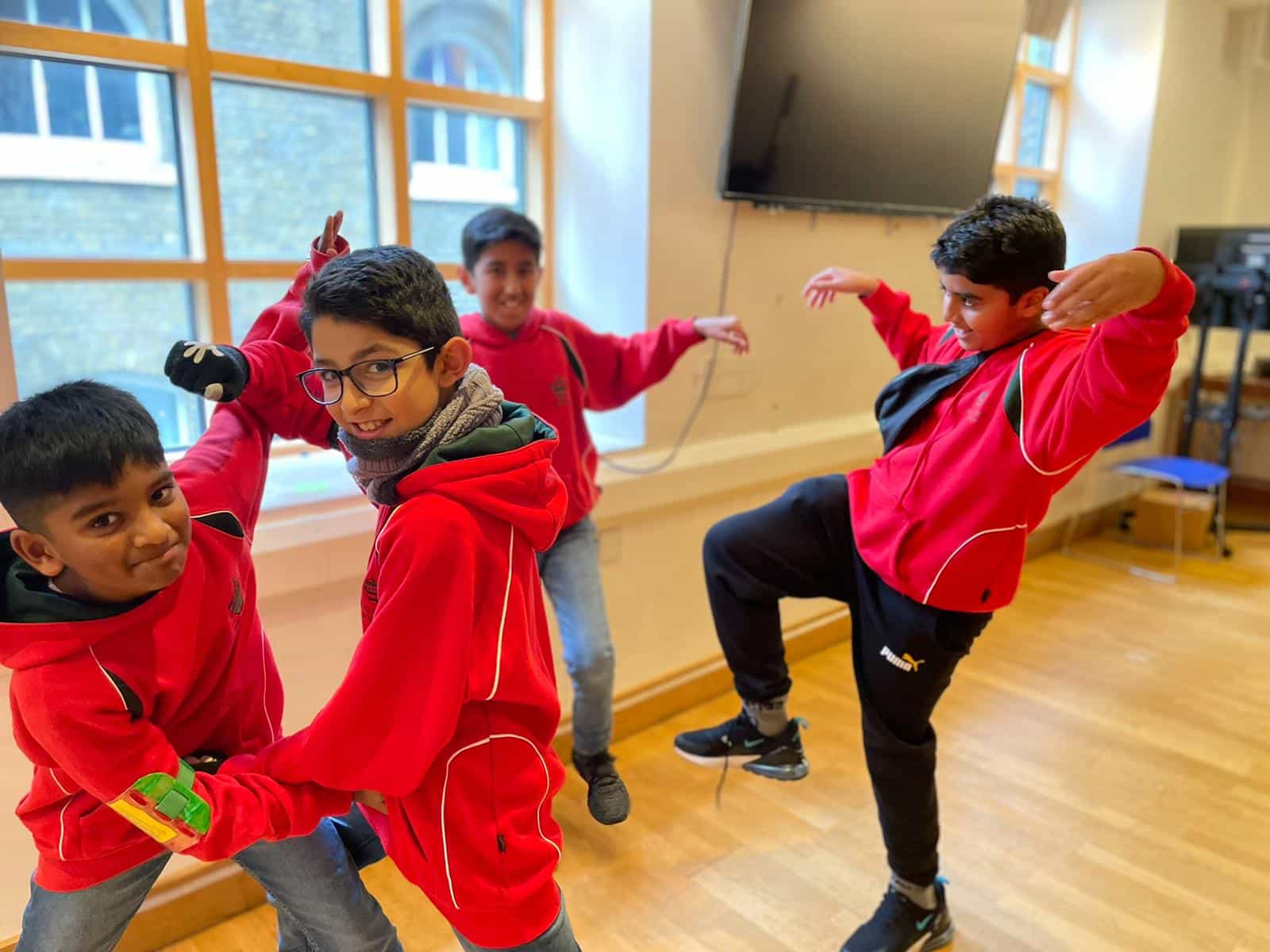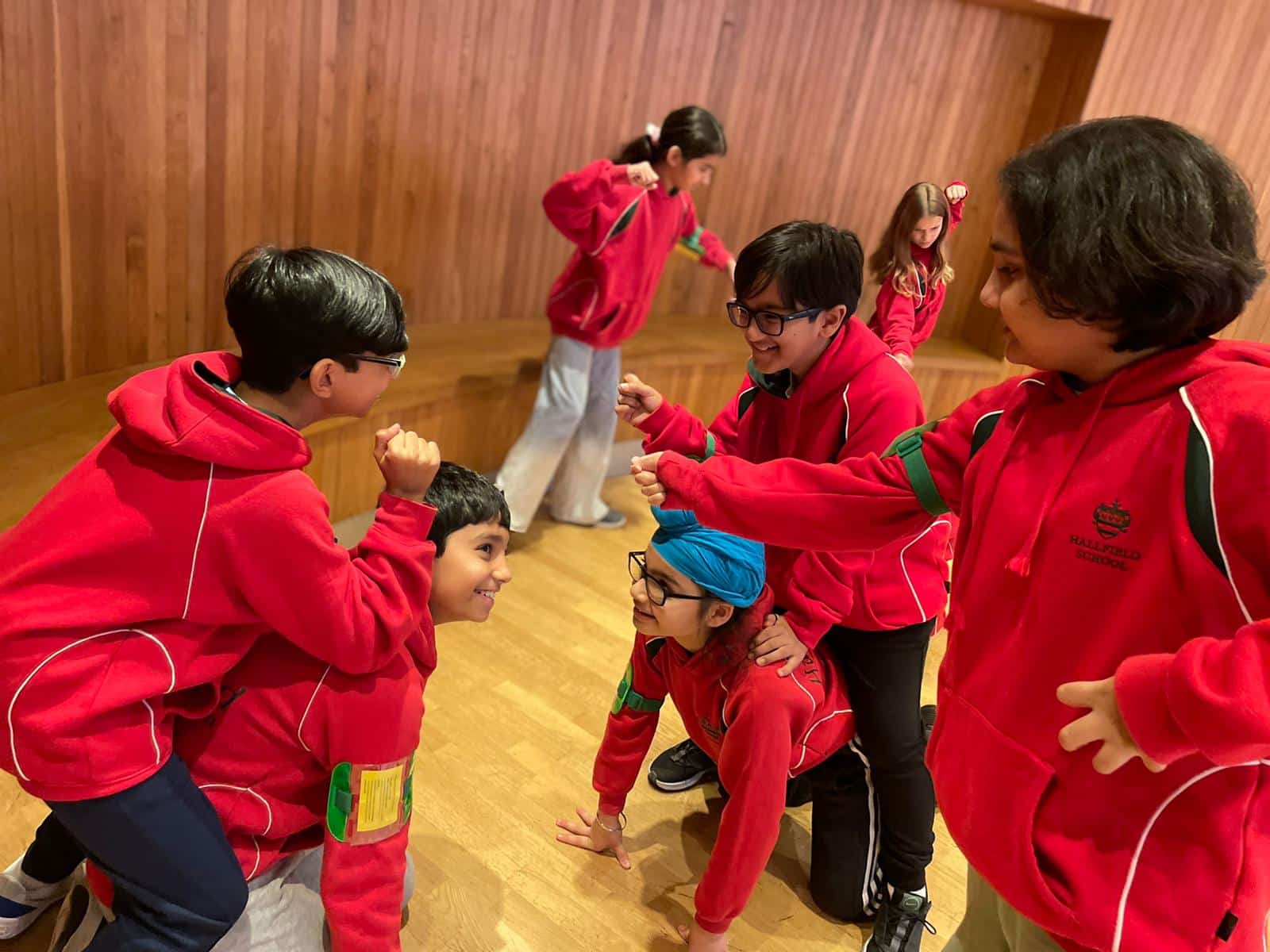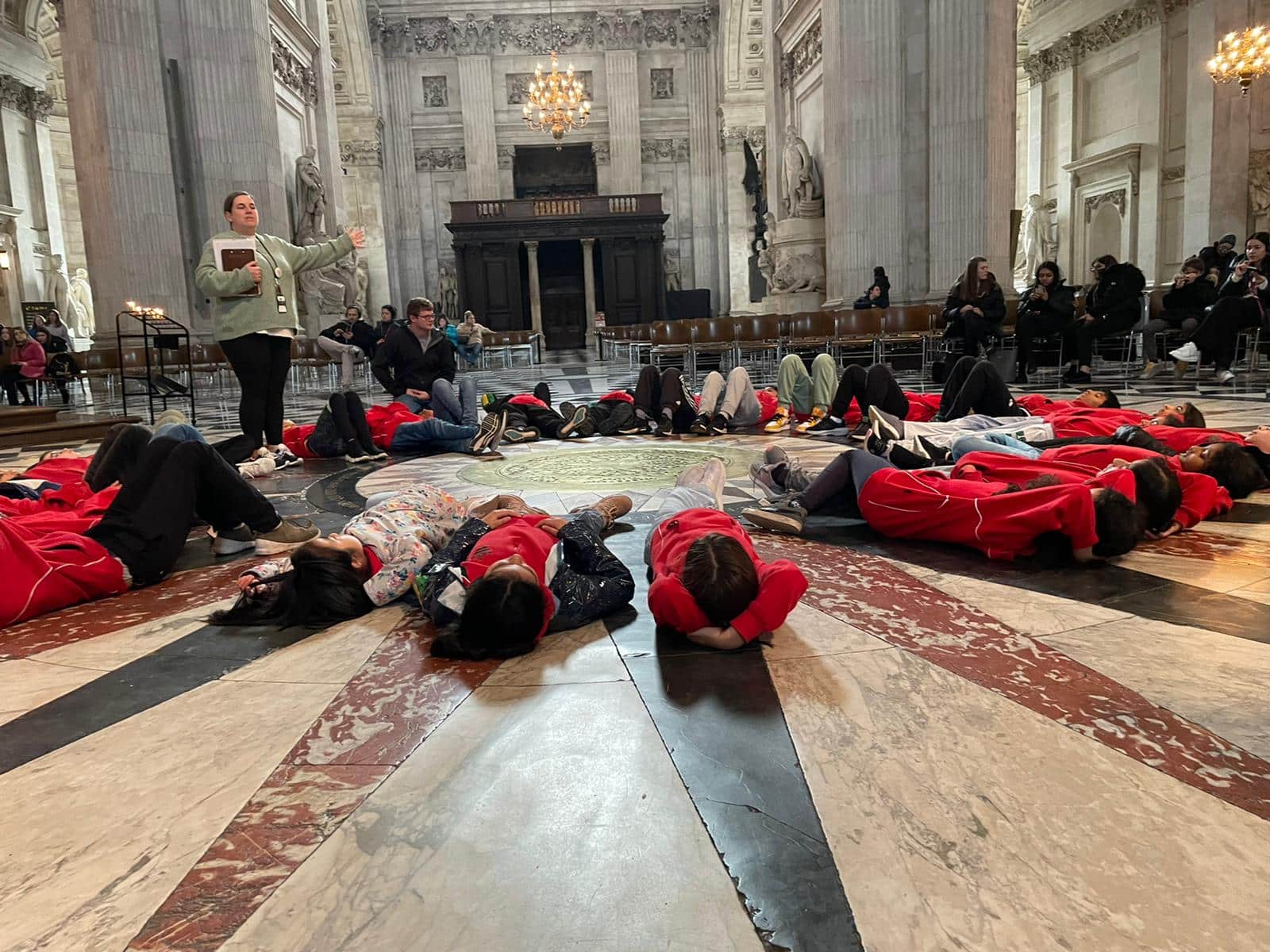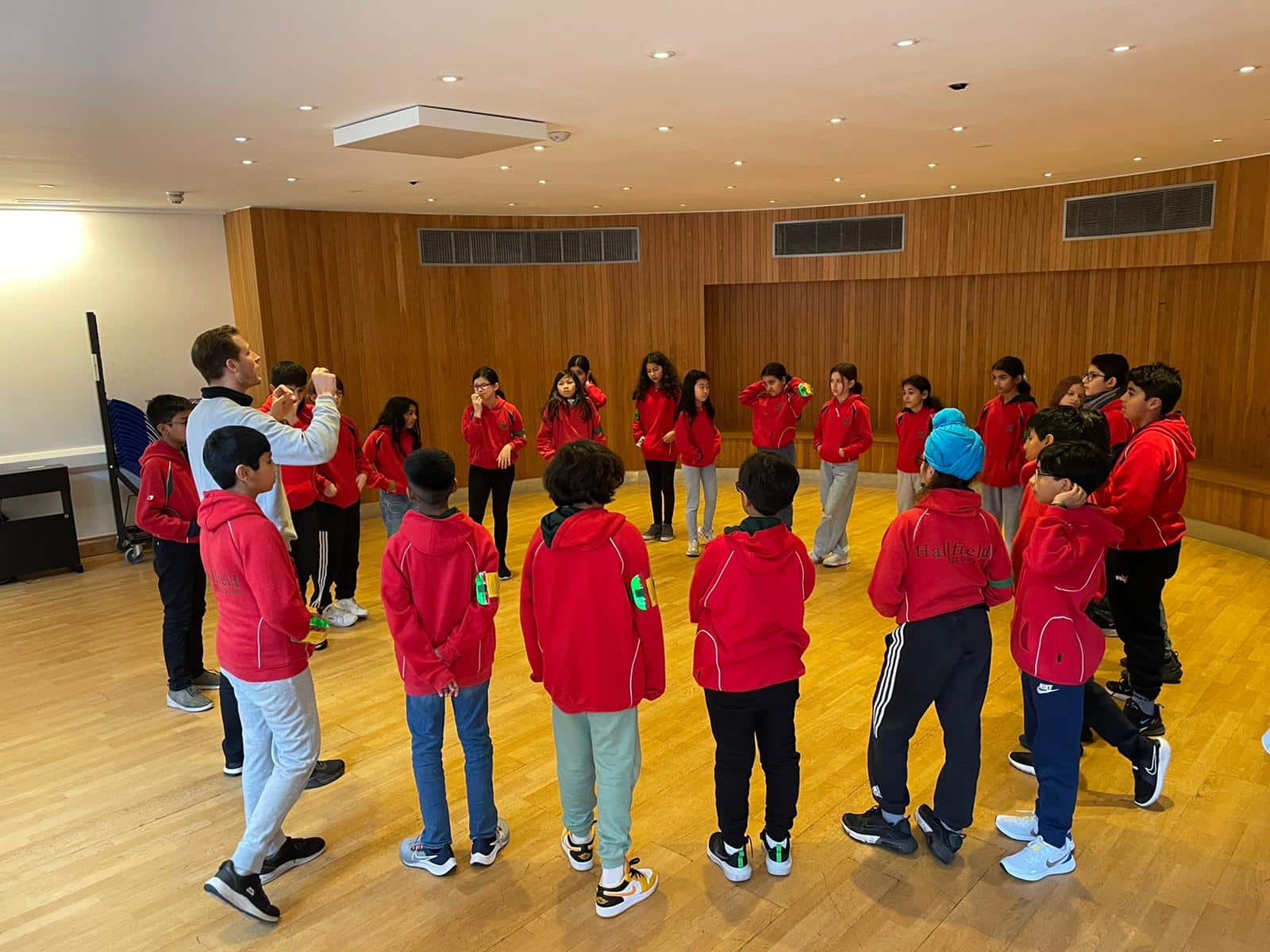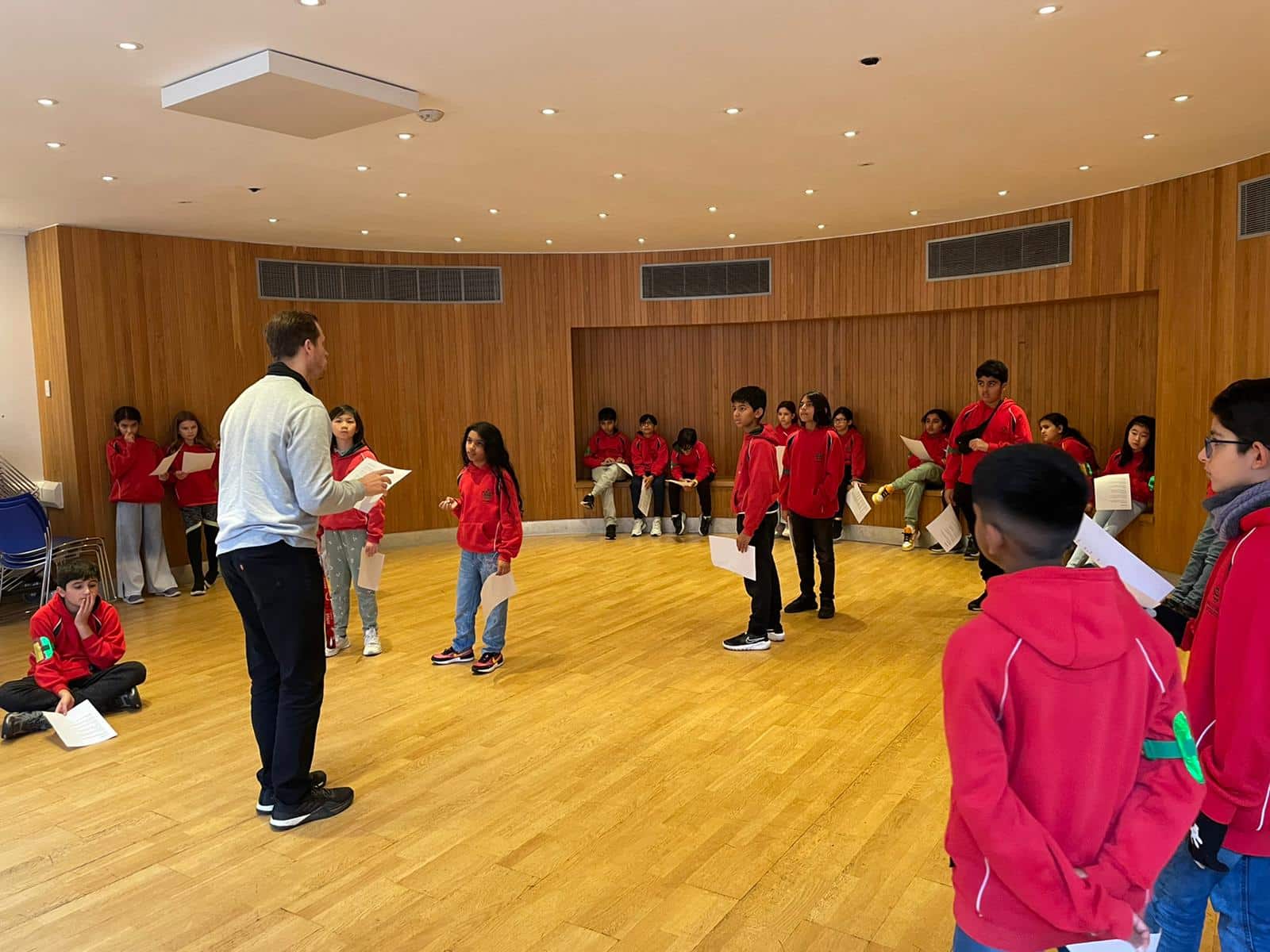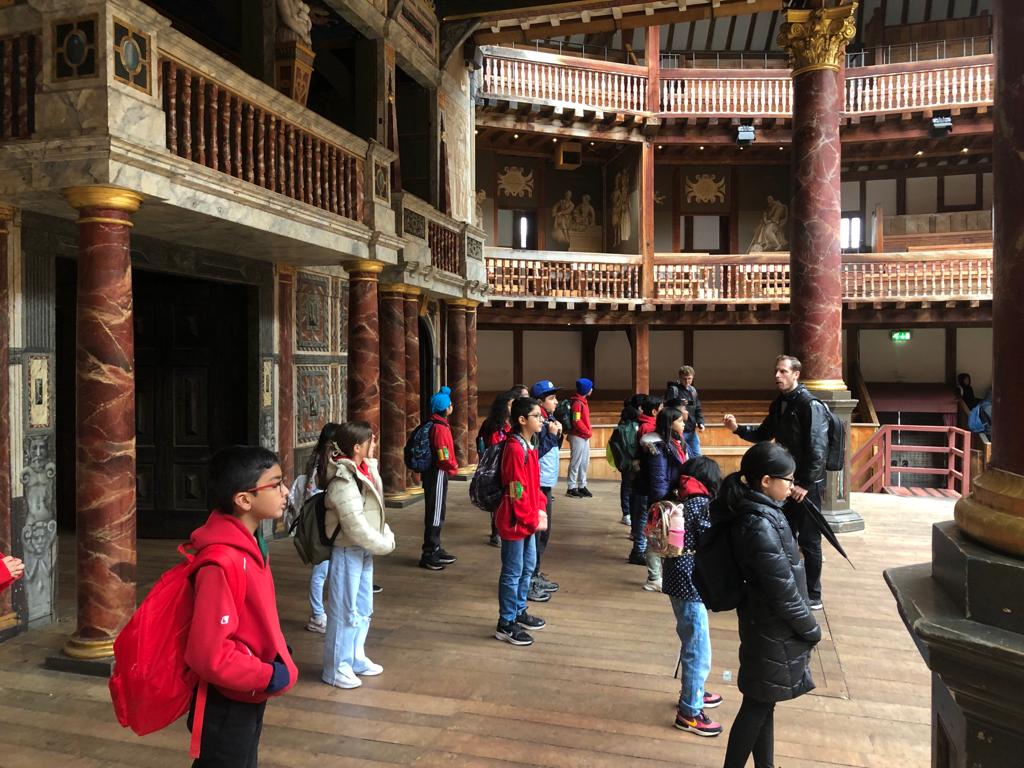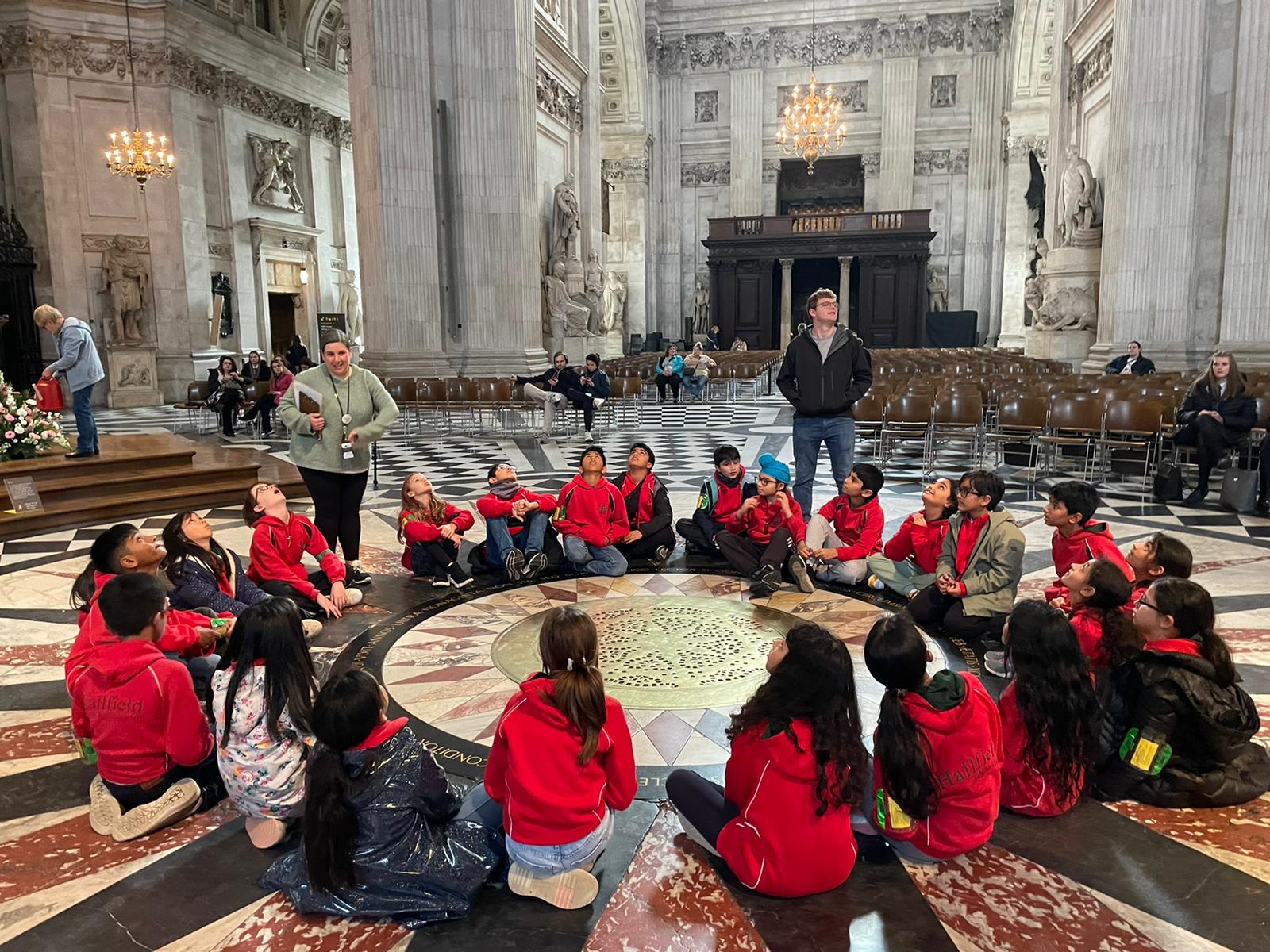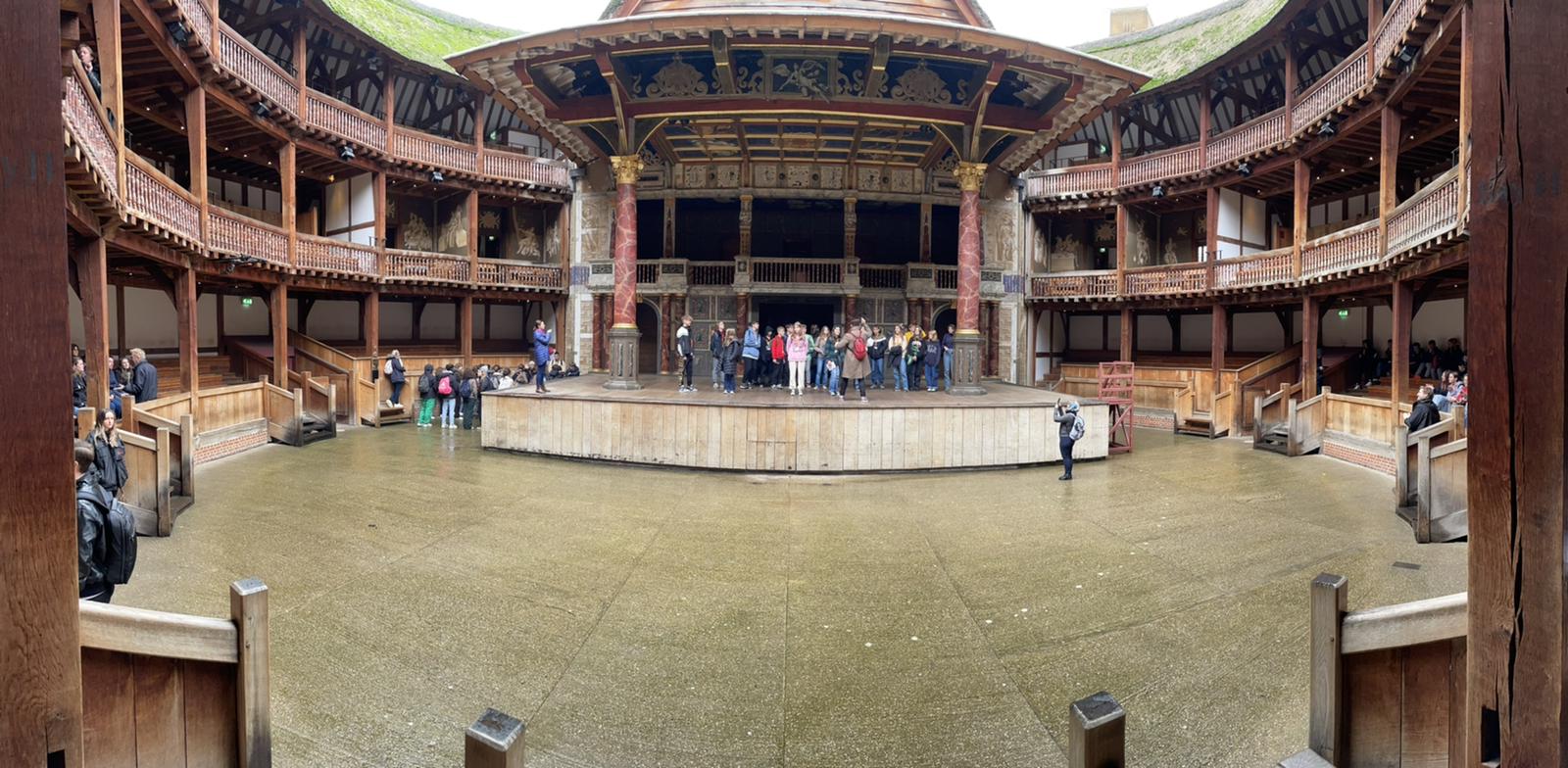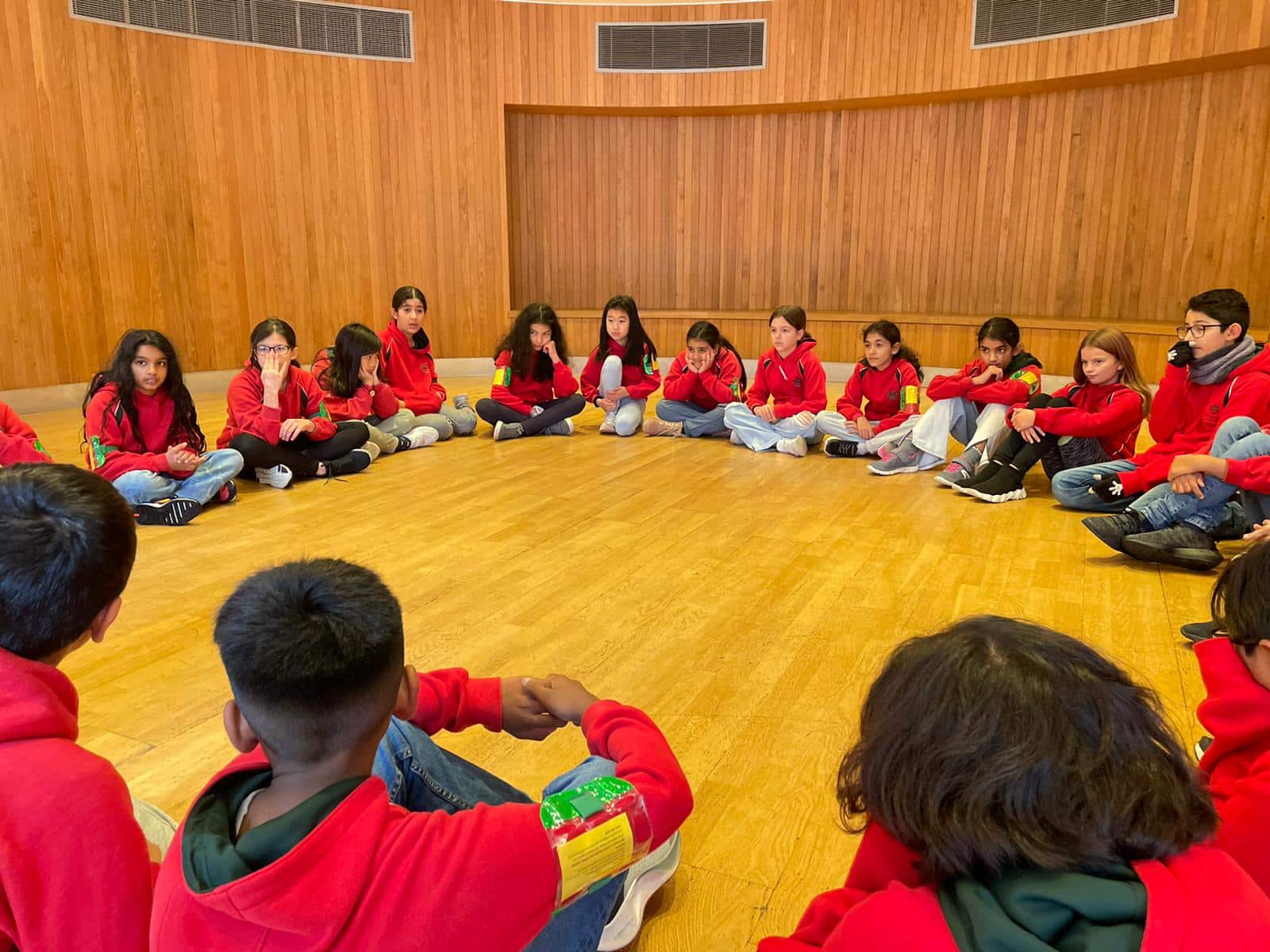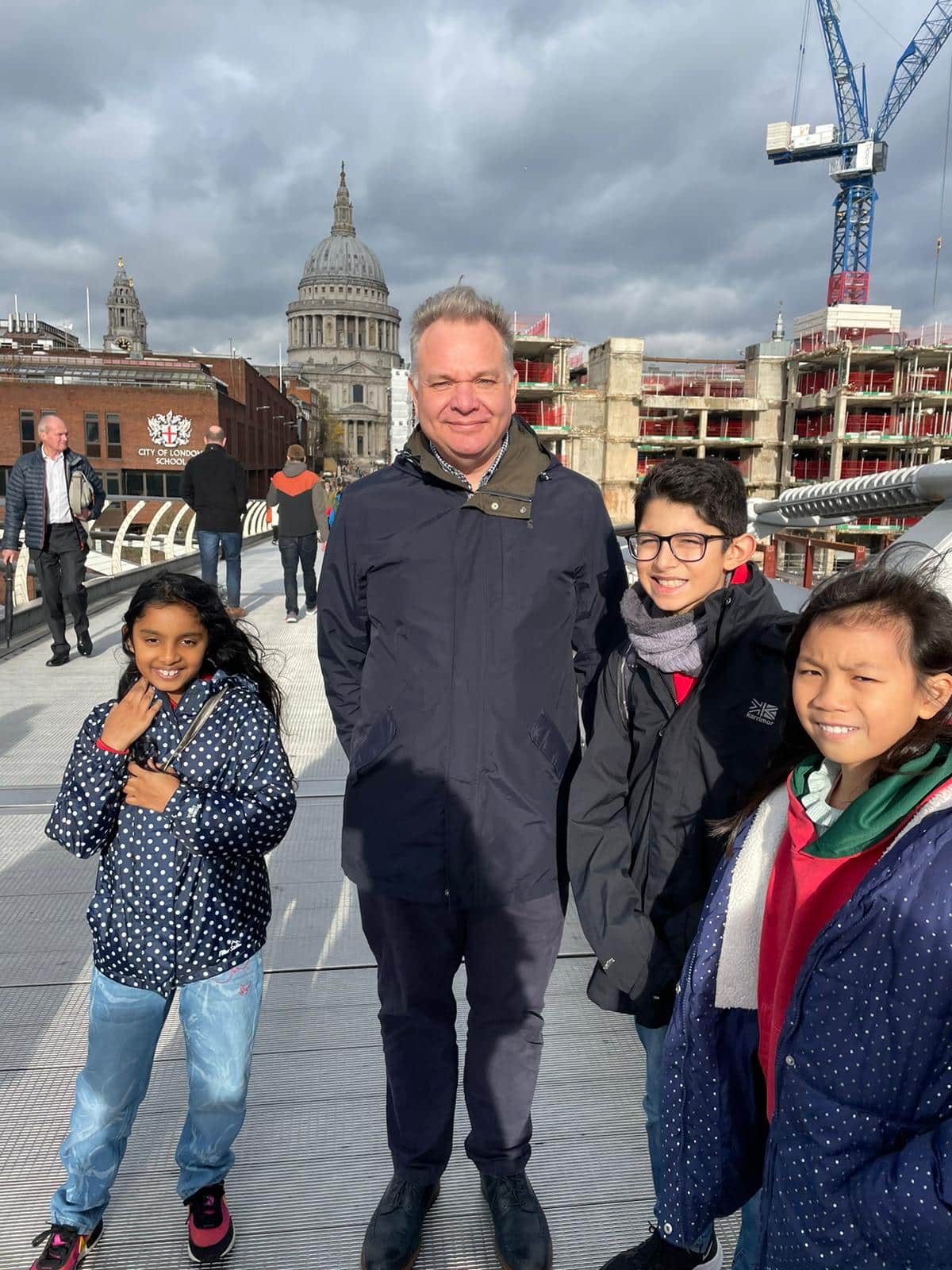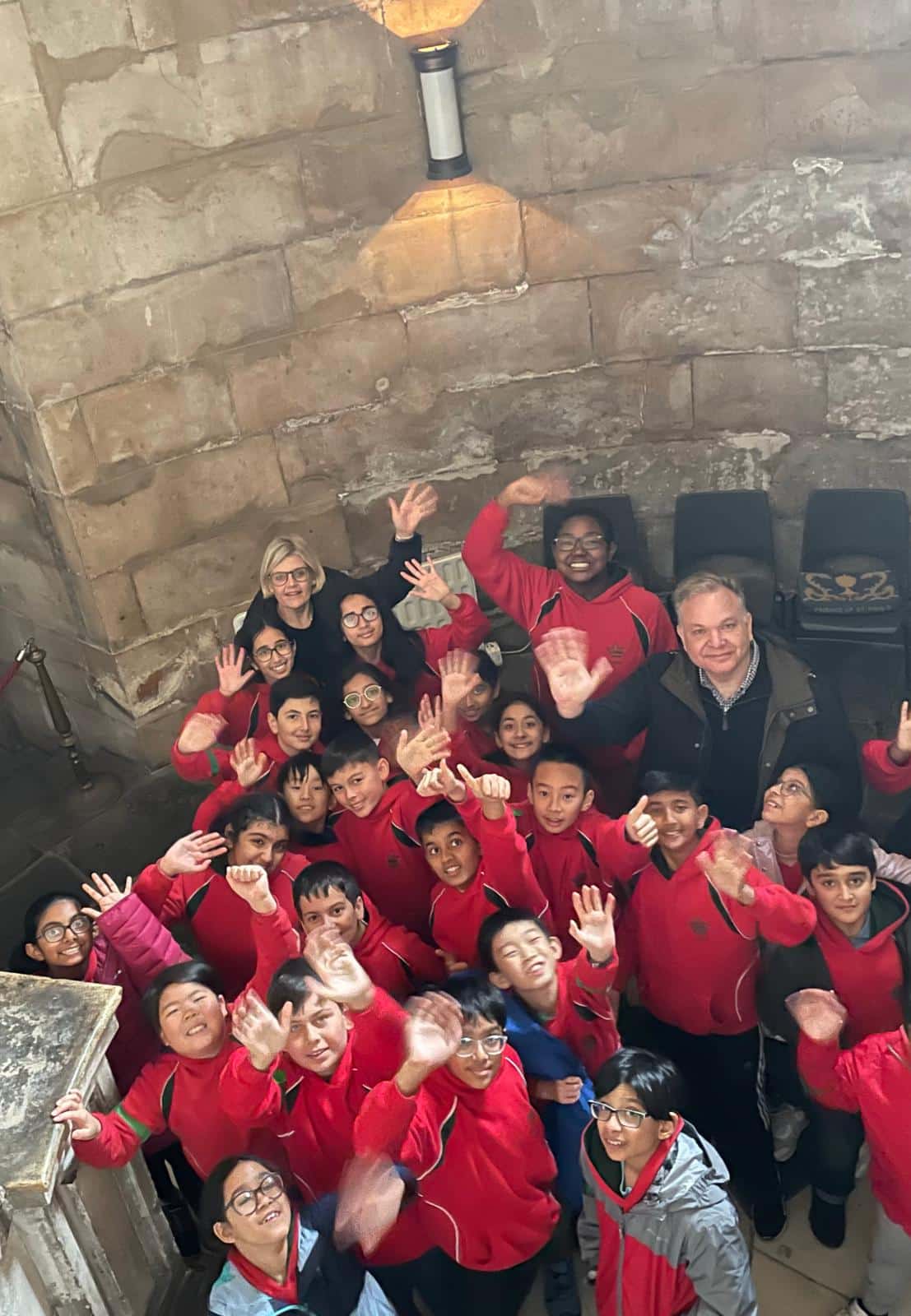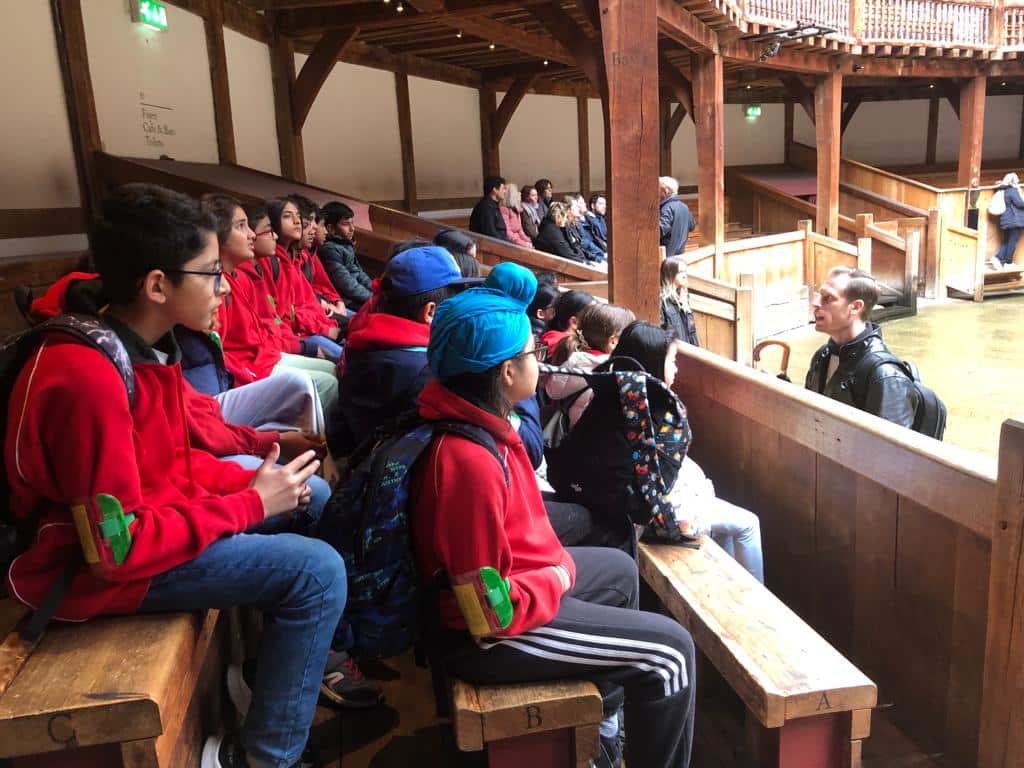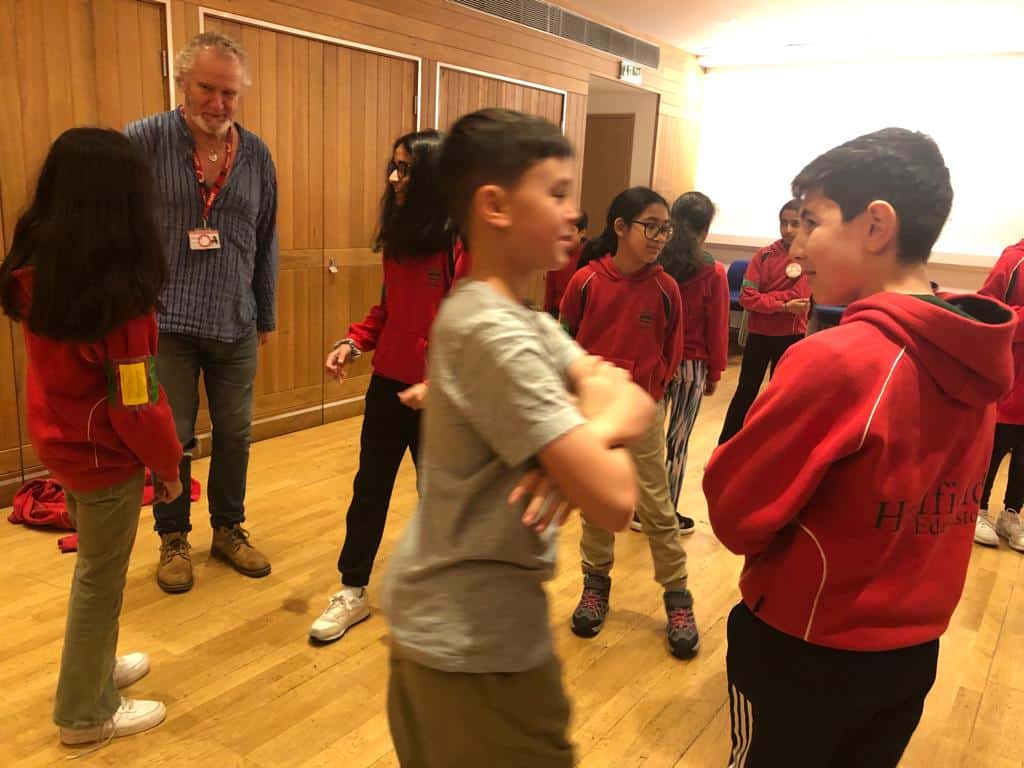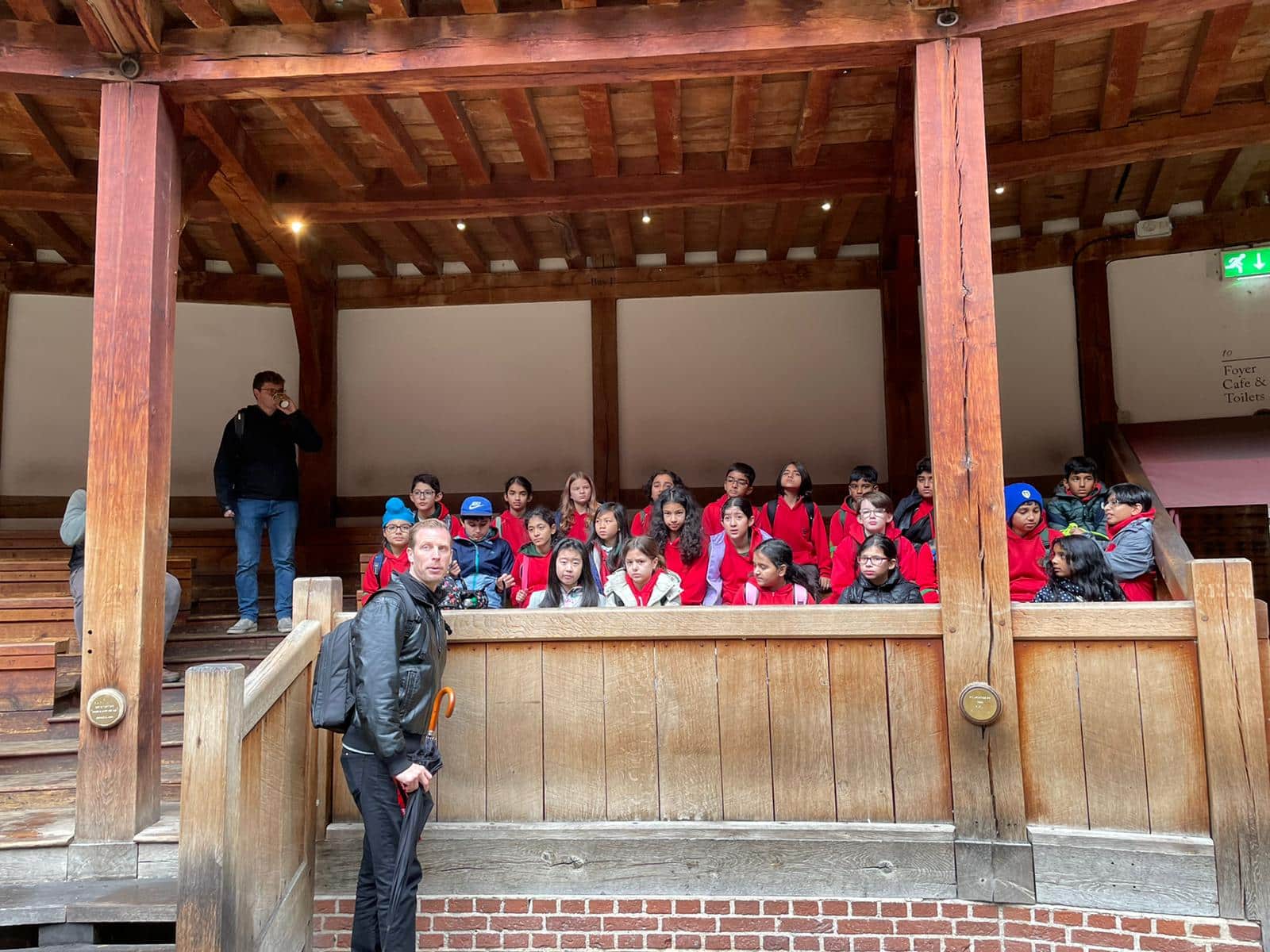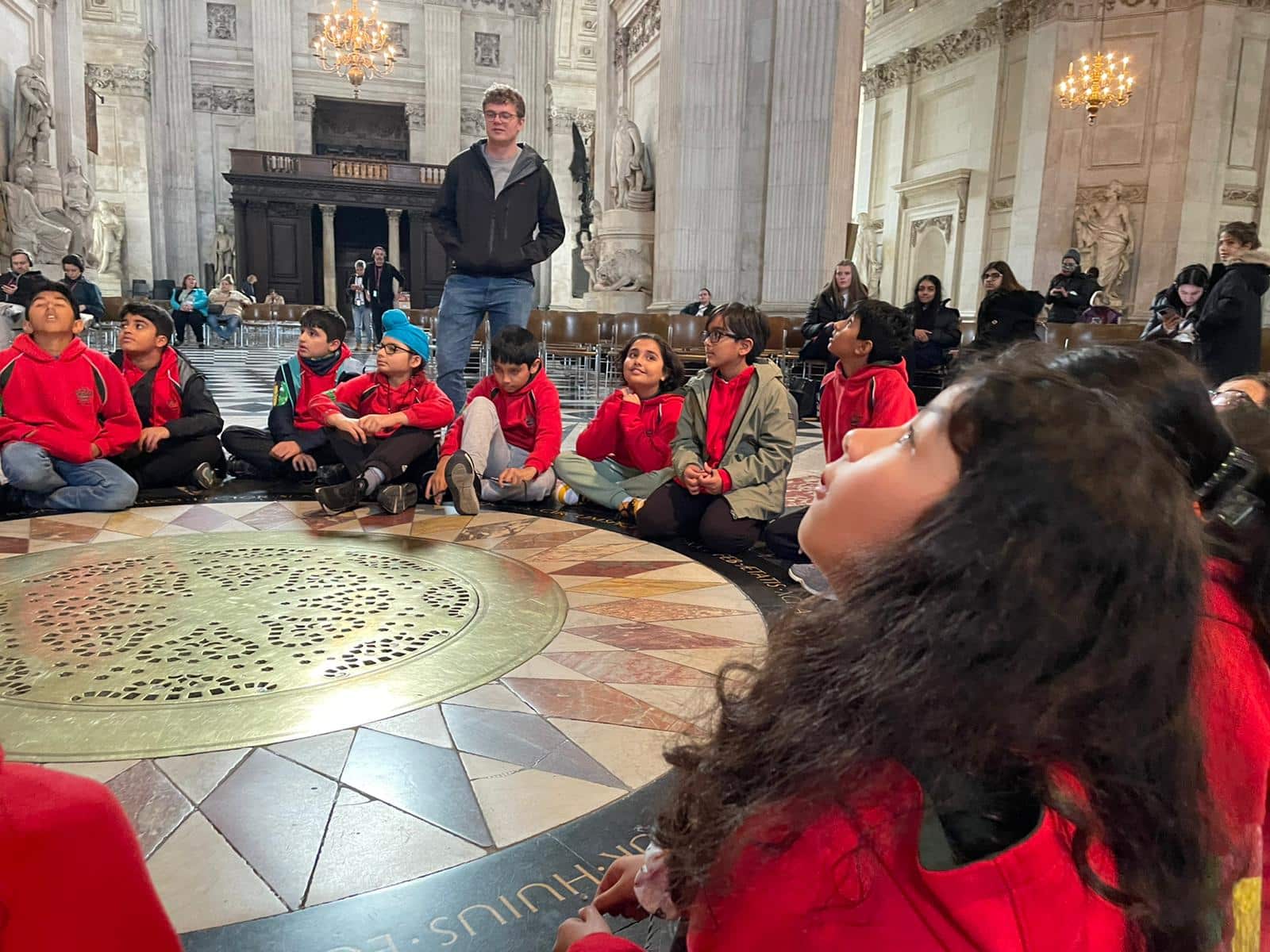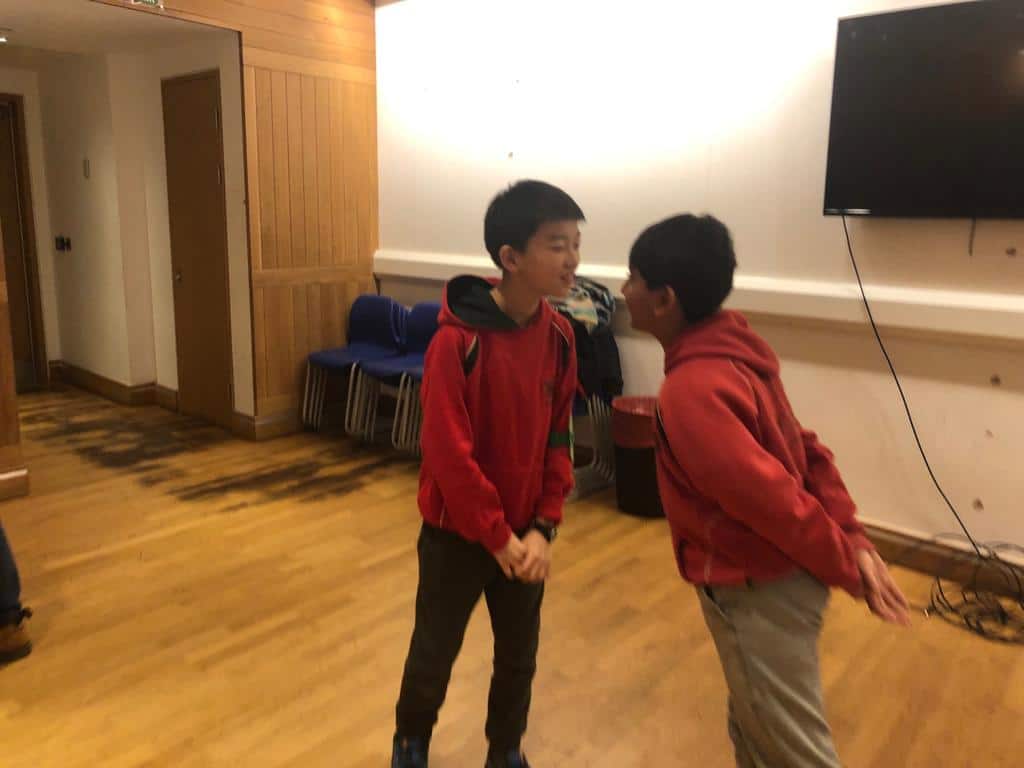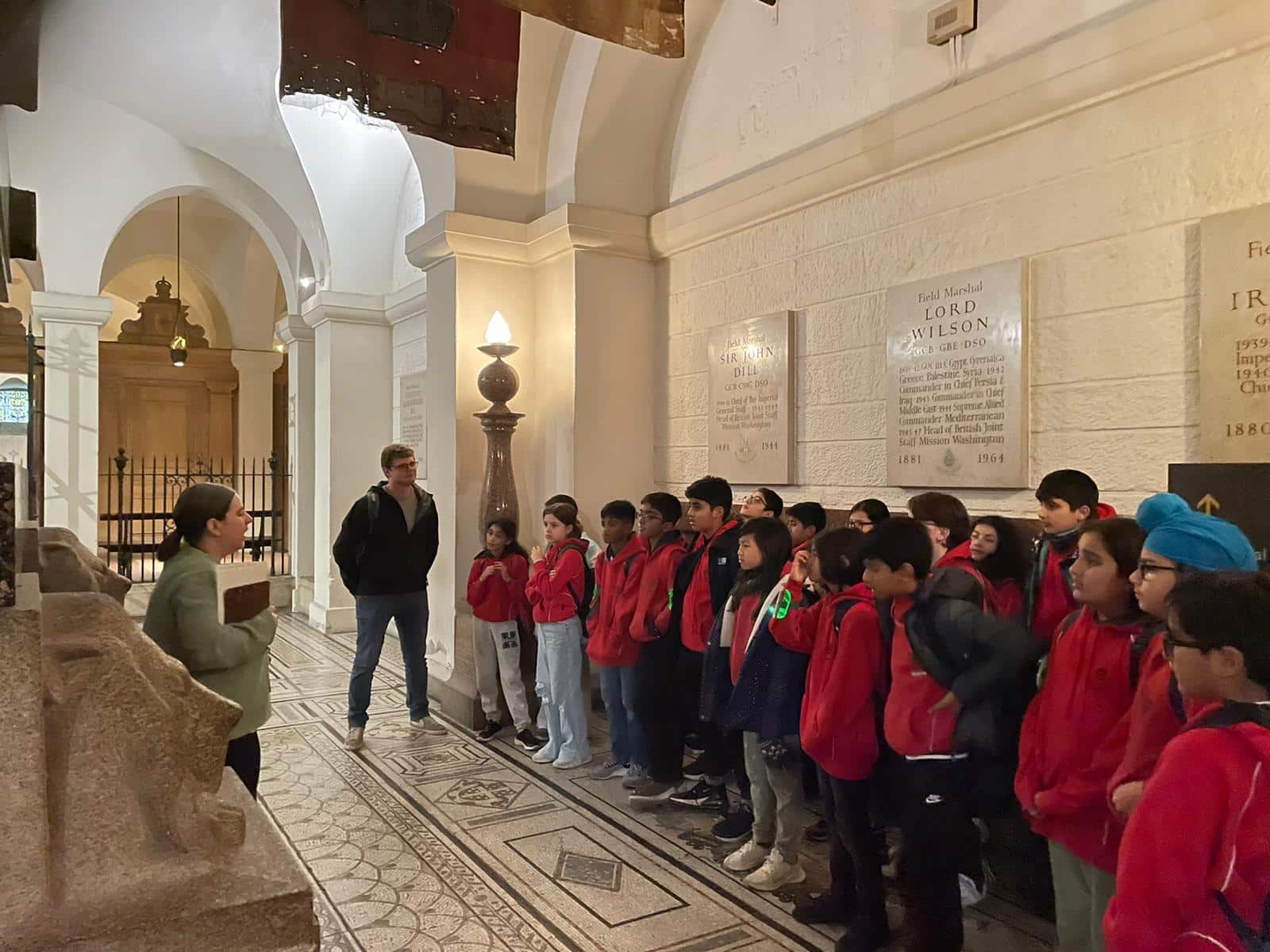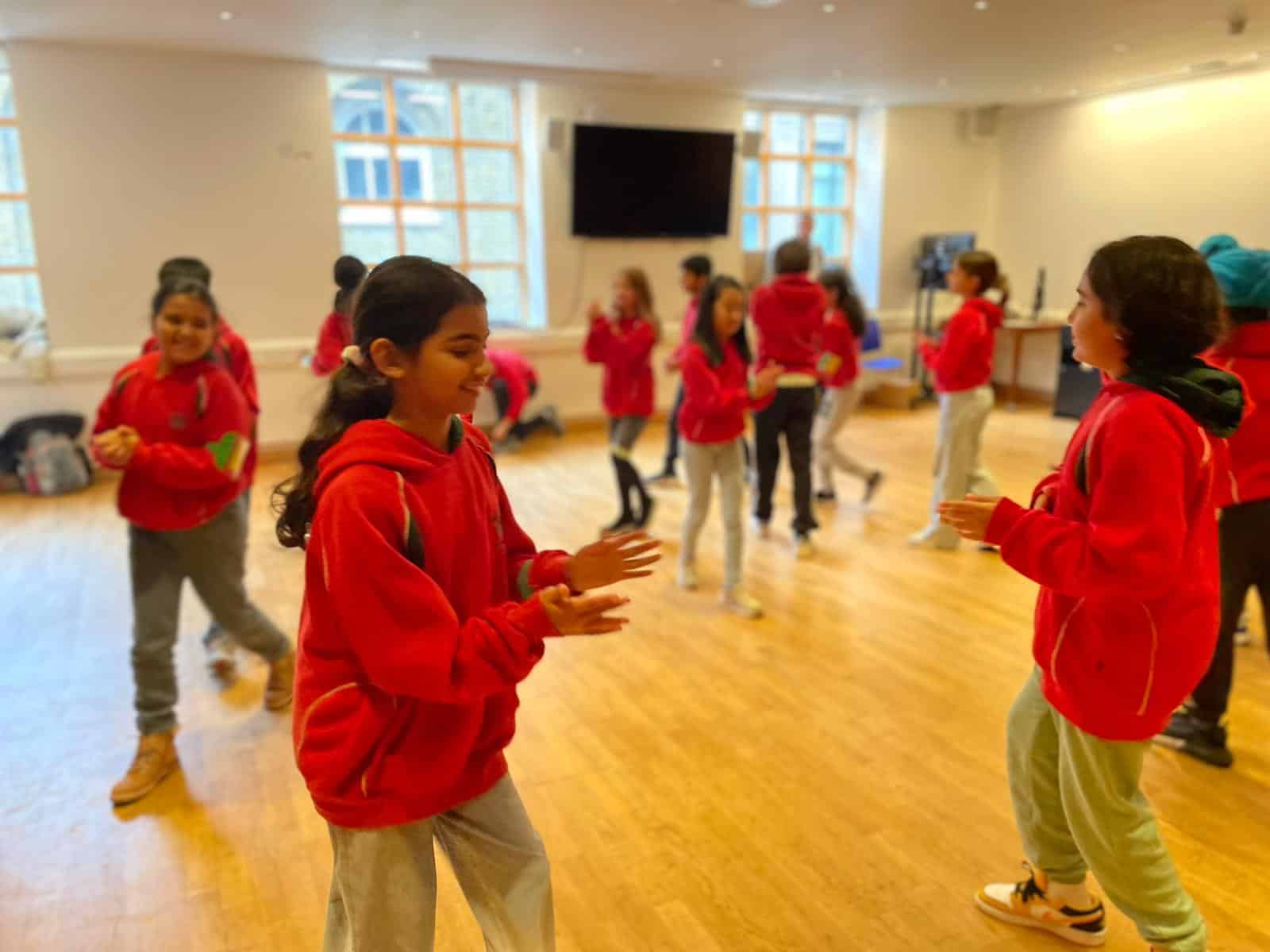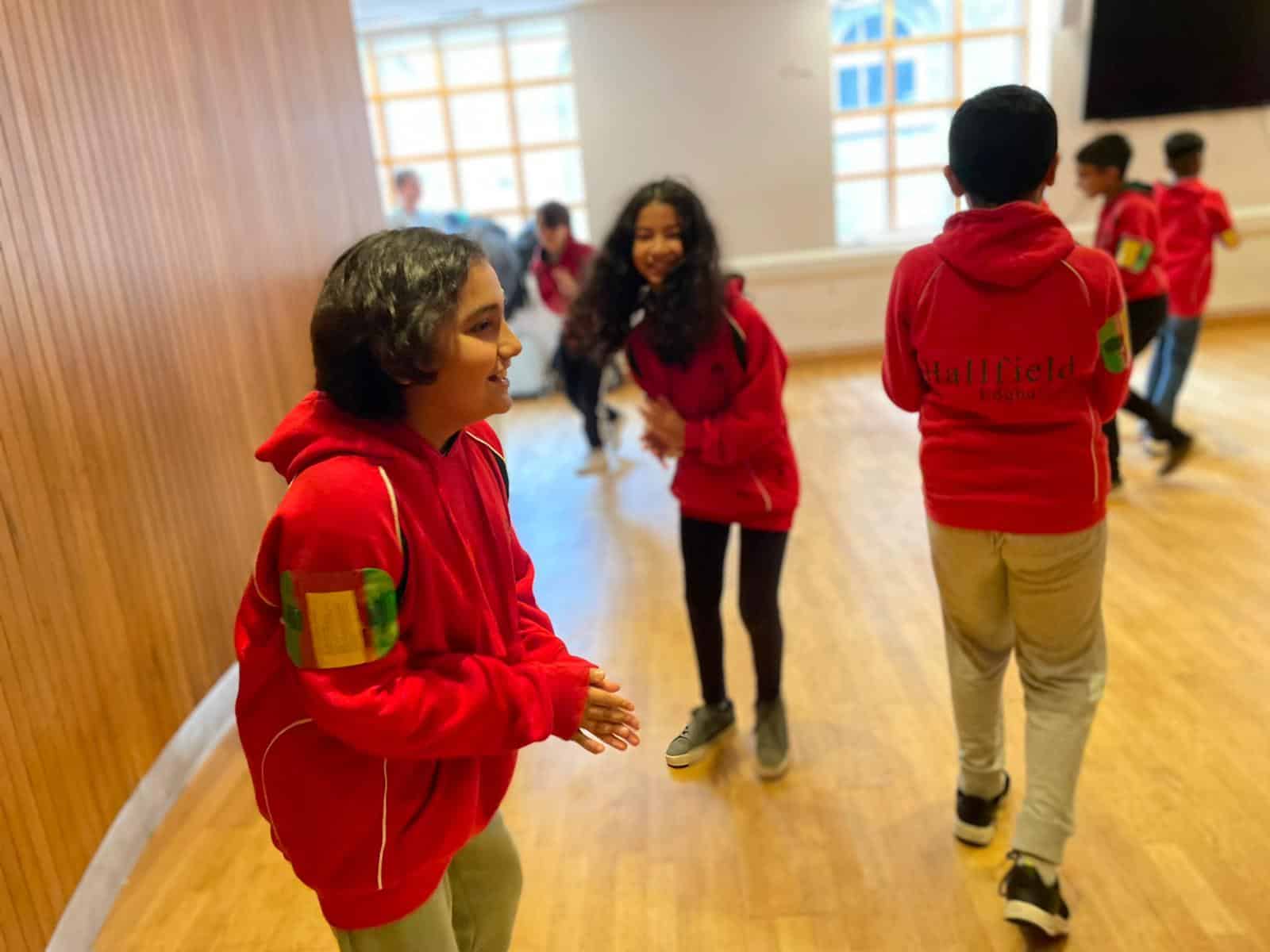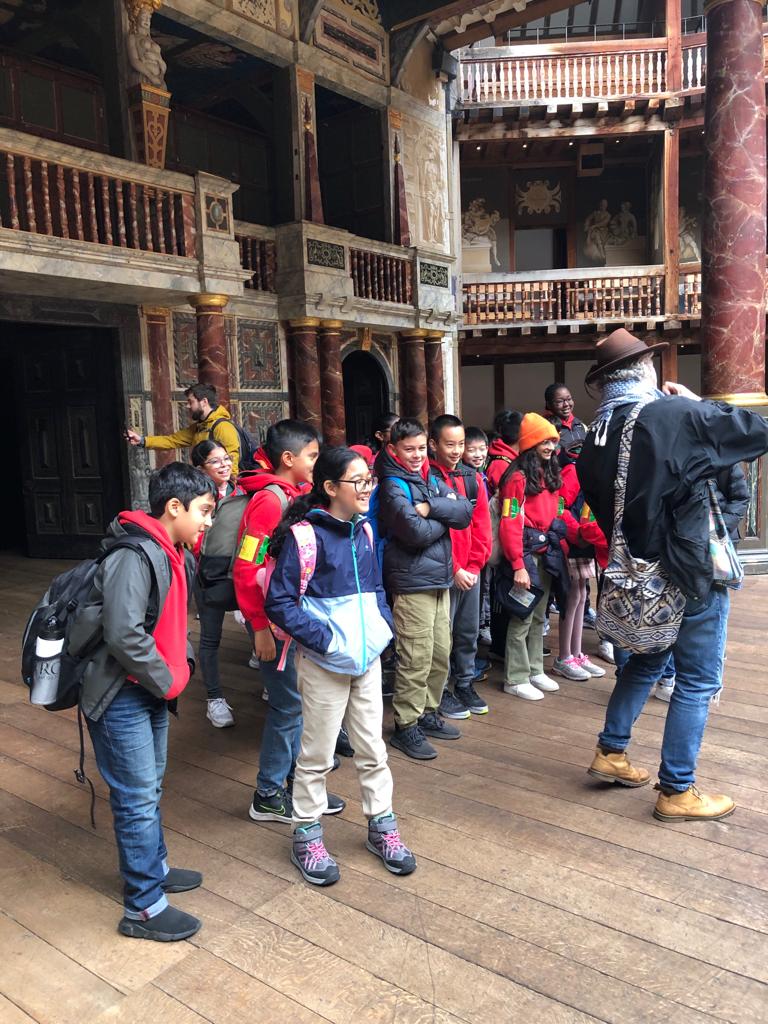 Today was spent at the Harry Potter Studios. Year 6 have had a fantastic time exploring iconic sets like the Great Hall and Diagon Alley and enjoyed sampling Butterbeer and exploring the gift shop. We're expecting lots of tired faces upon their return this evening after a jam-packed week away.