A trip to Cranedale Centre
Year 4 enjoyed four days of fun at Crandale Centre, Yorkshire.
This week Year 4 travelled to North Yorkshire for a three night stay at the Cranedale Centre. The trip allows pupils to experience new activities in a different environment, further develop their team building skills and build their self-confidence. We strongly believe that young people should experience 'learning outside the classroom' so Cranedale Field Studies Centre provides the perfect location for practical based learning whilst creating lasting memories.
Travelling down
With a slow start to the day due to coach frustrations, the children showed great patience as they finally set off for the trip. Year 4 enjoyed a well-earned cooling ice cream at the service station before finishing the journey in sunny Yorkshire.
On arrival pupils had lunch before the team building began in the gorgeous setting of the centre. Many forms of team building were explored in a variety of games, getting the children straight into working their brains and bodies. Later, the children enjoyed free time in the sun, playing cricket, football and tennis.
They took part in the Cranedale Challenge in the evening but only after a fabulous three course tea. Hot chocolate before bed was enjoyed muchly by all participants!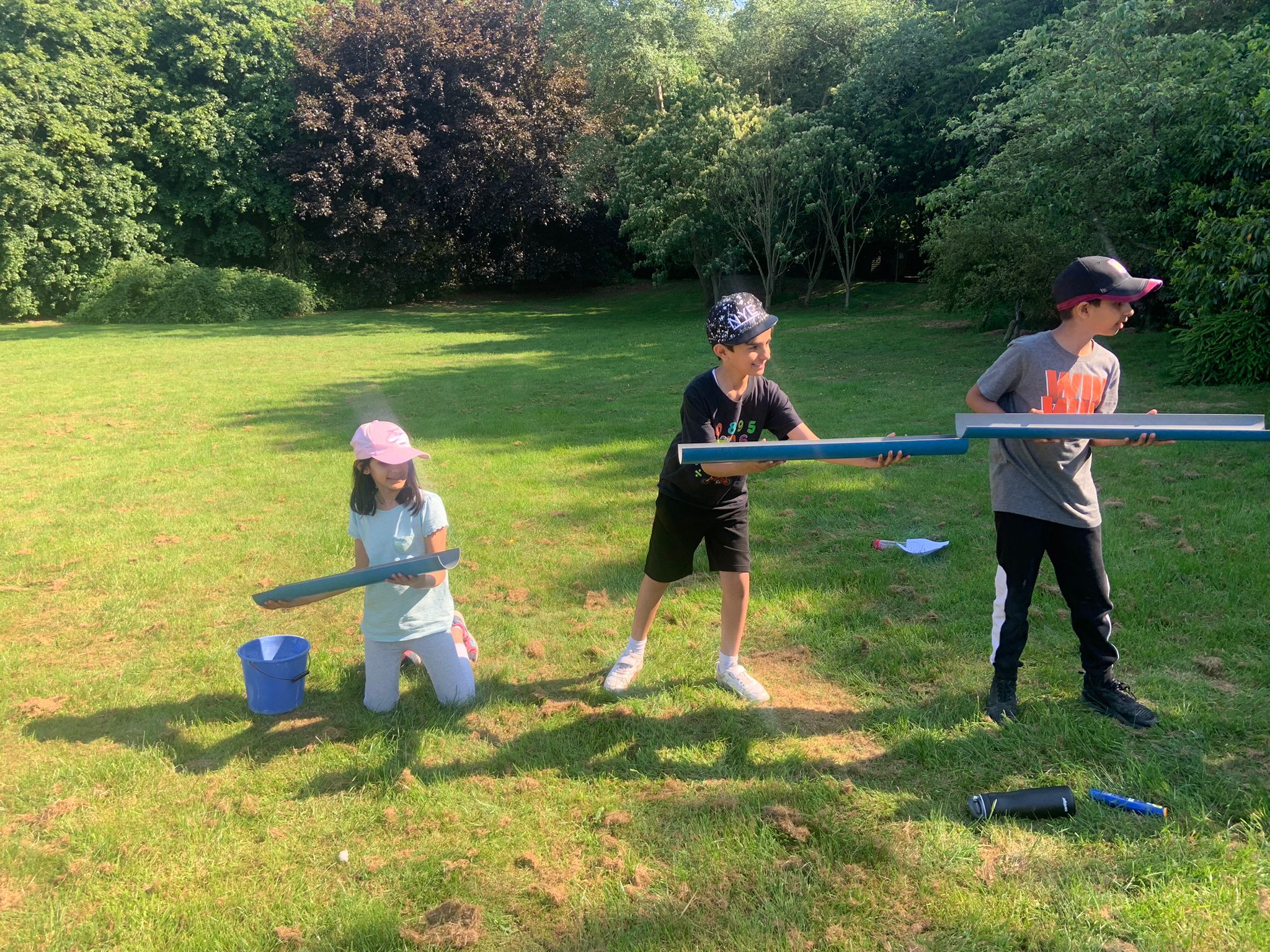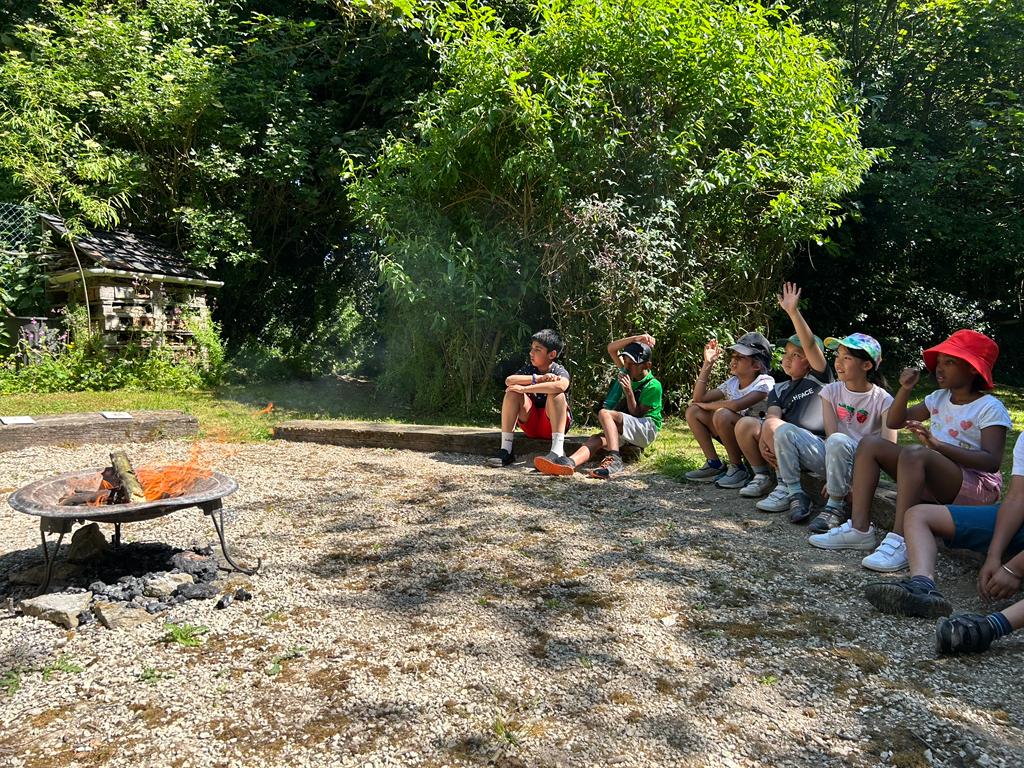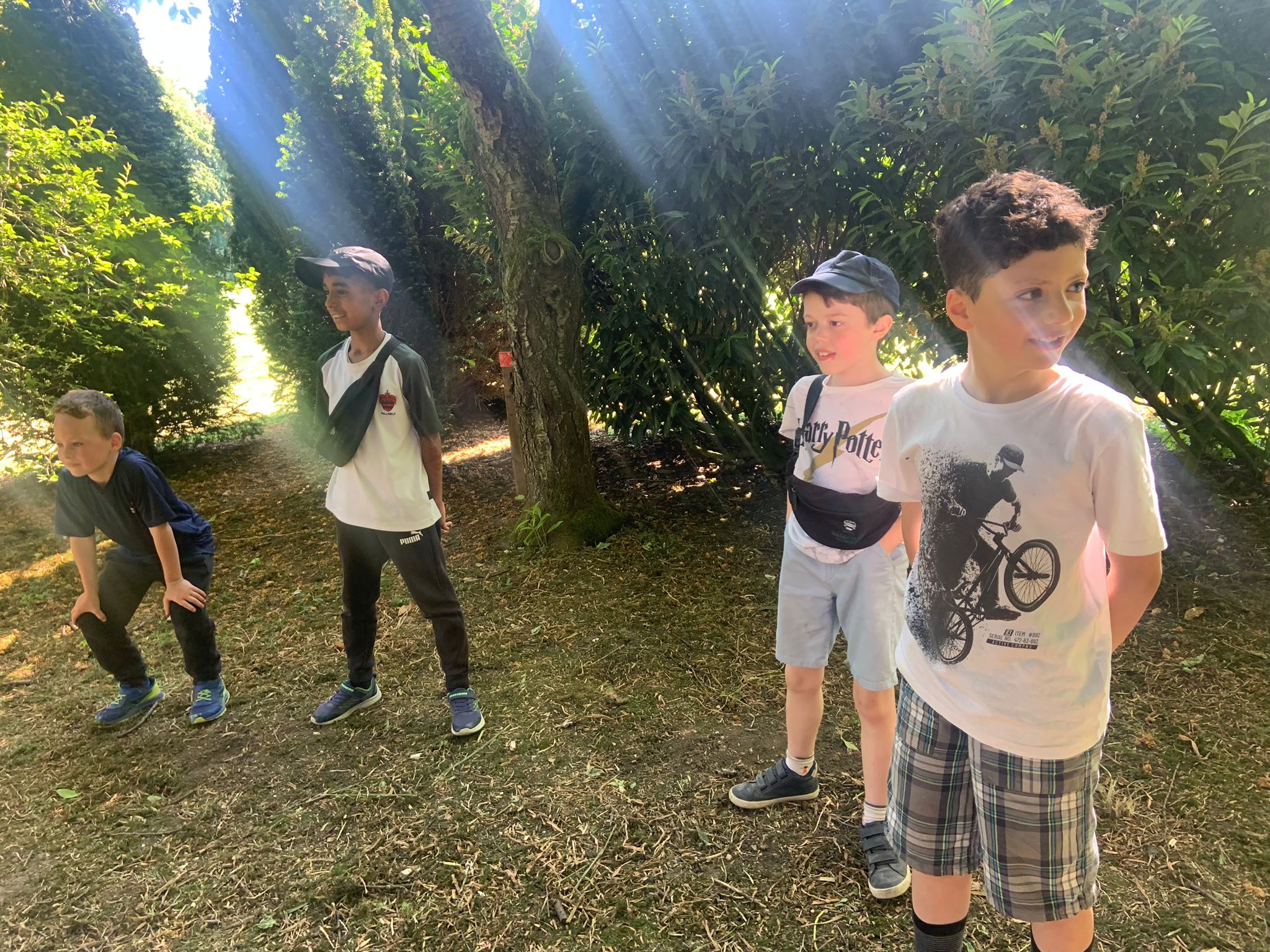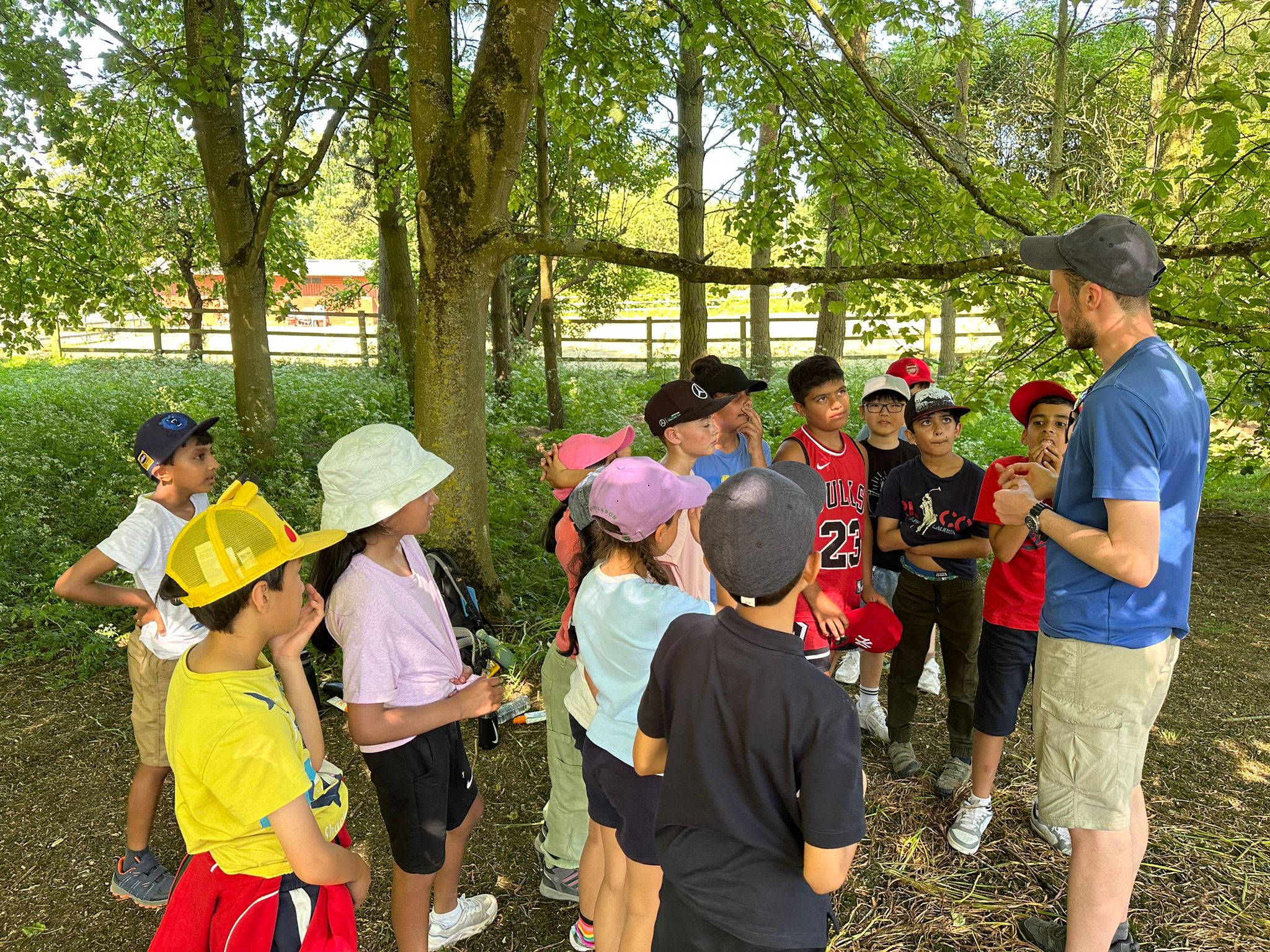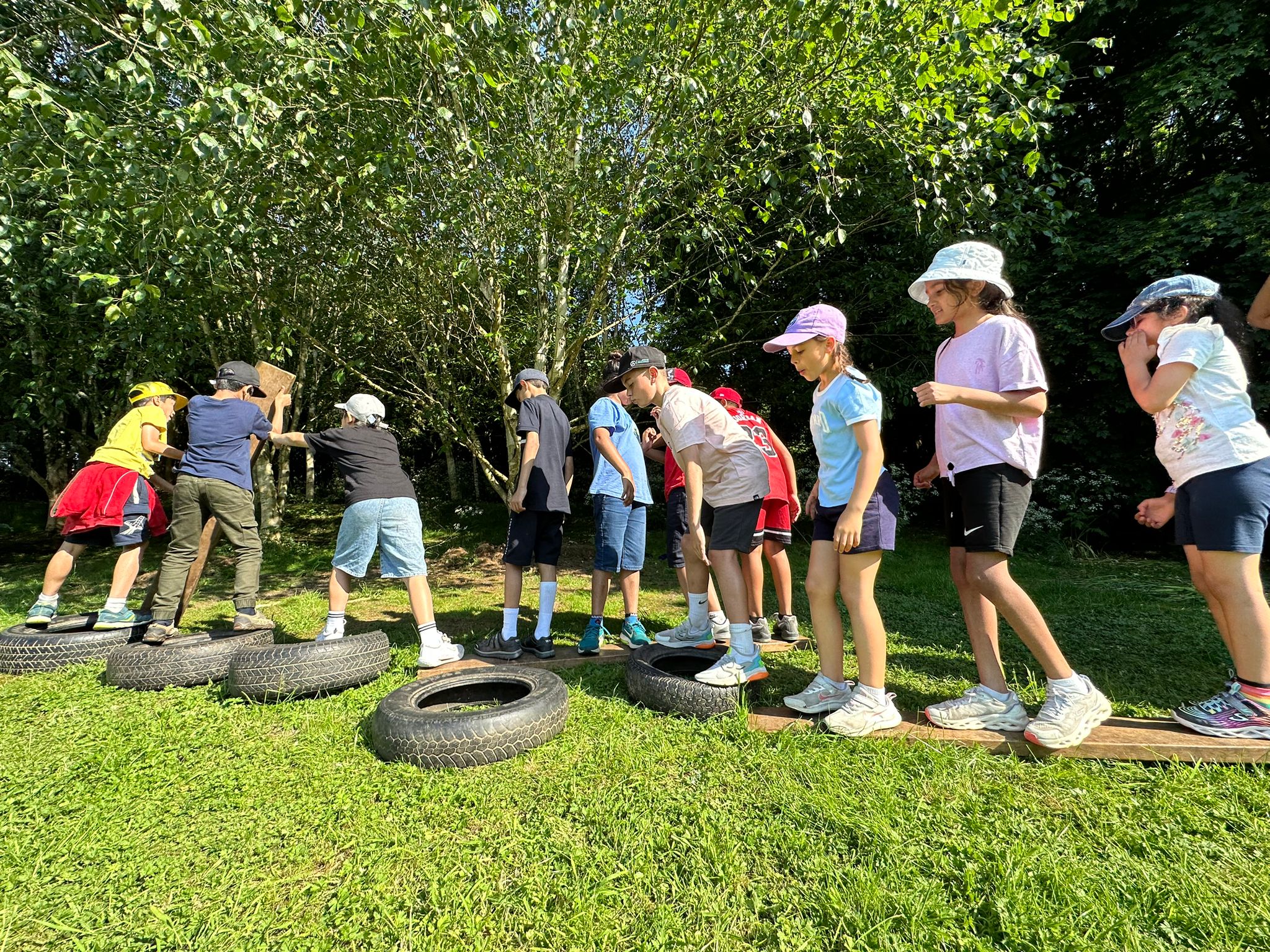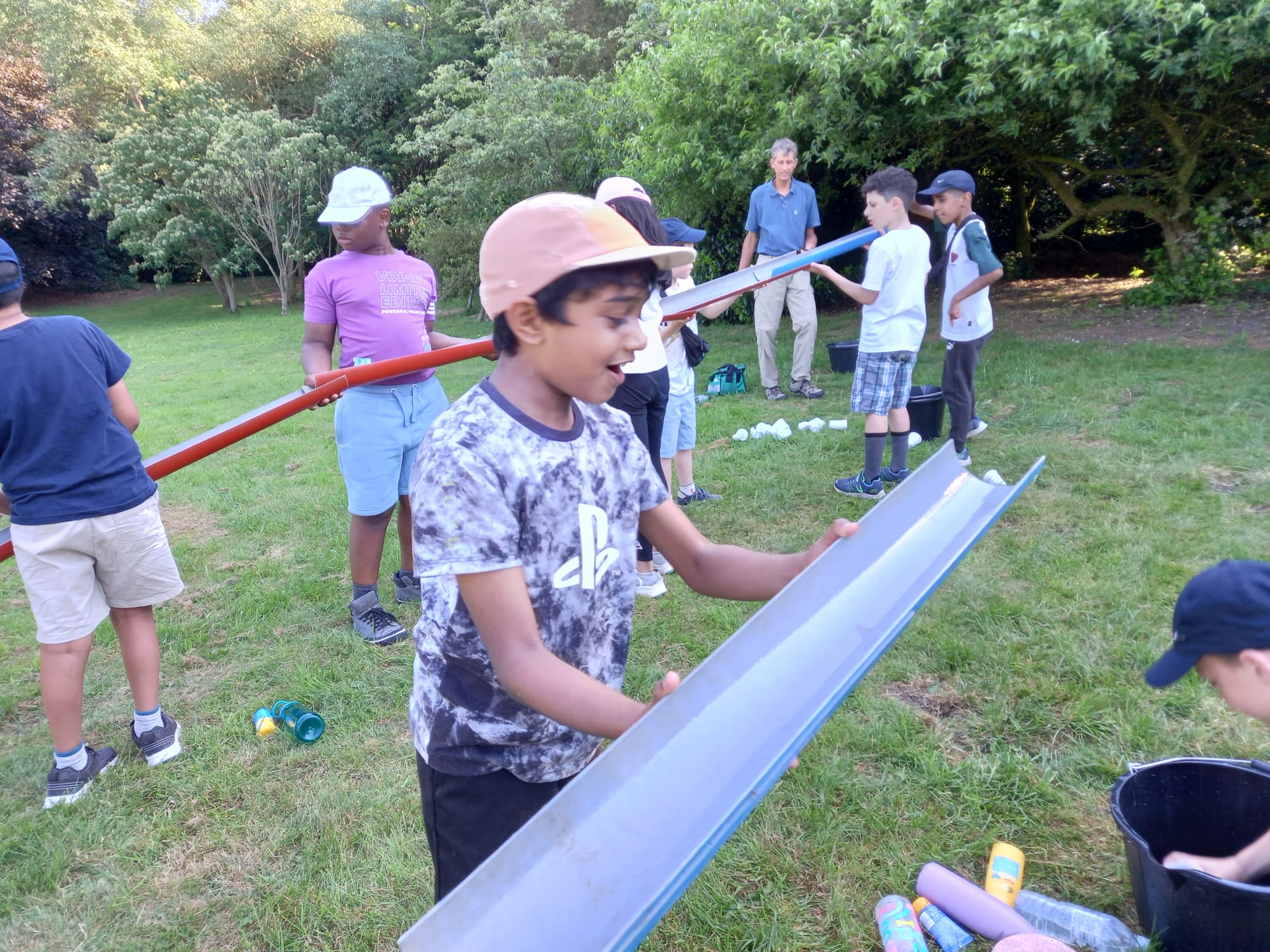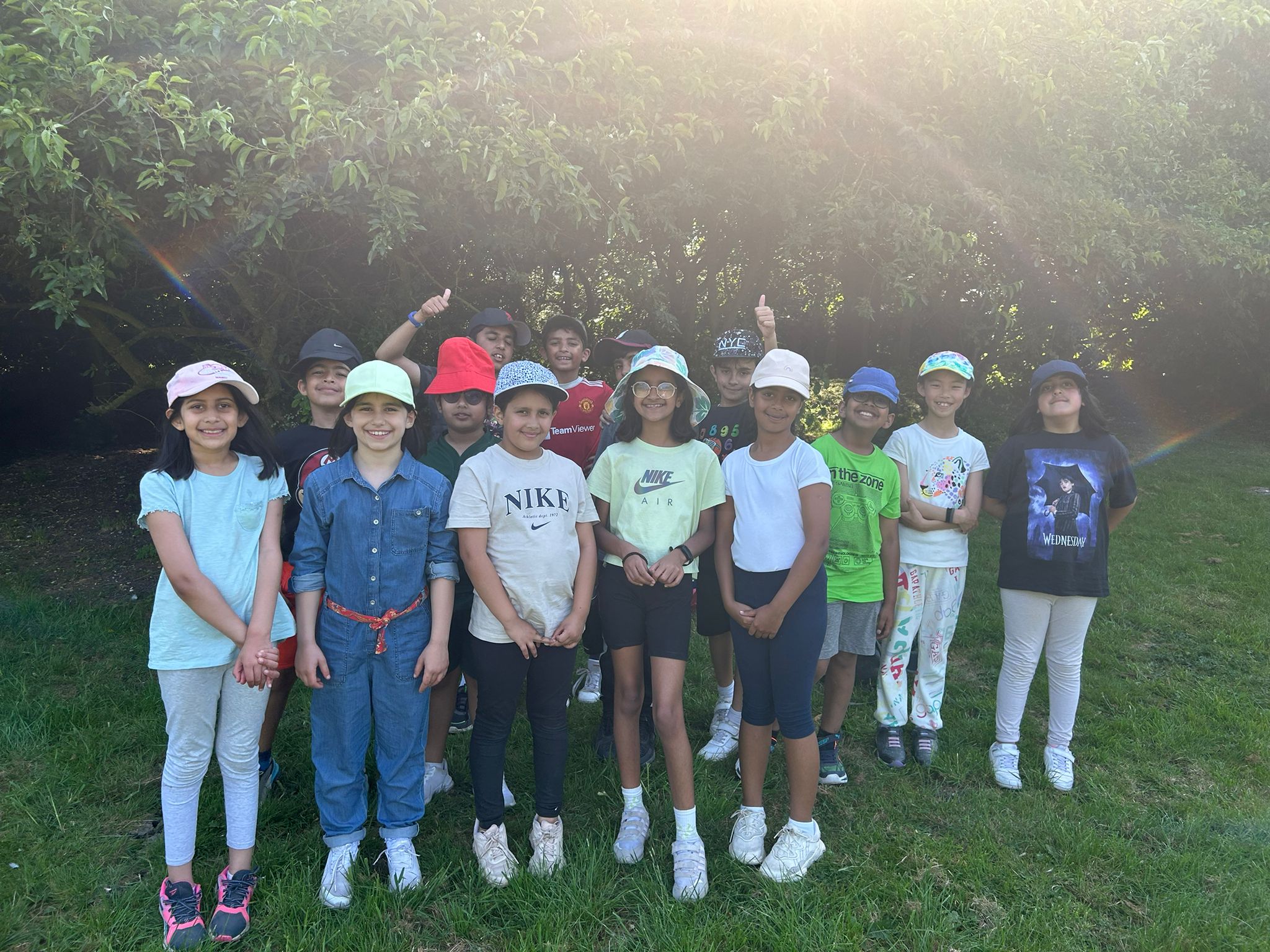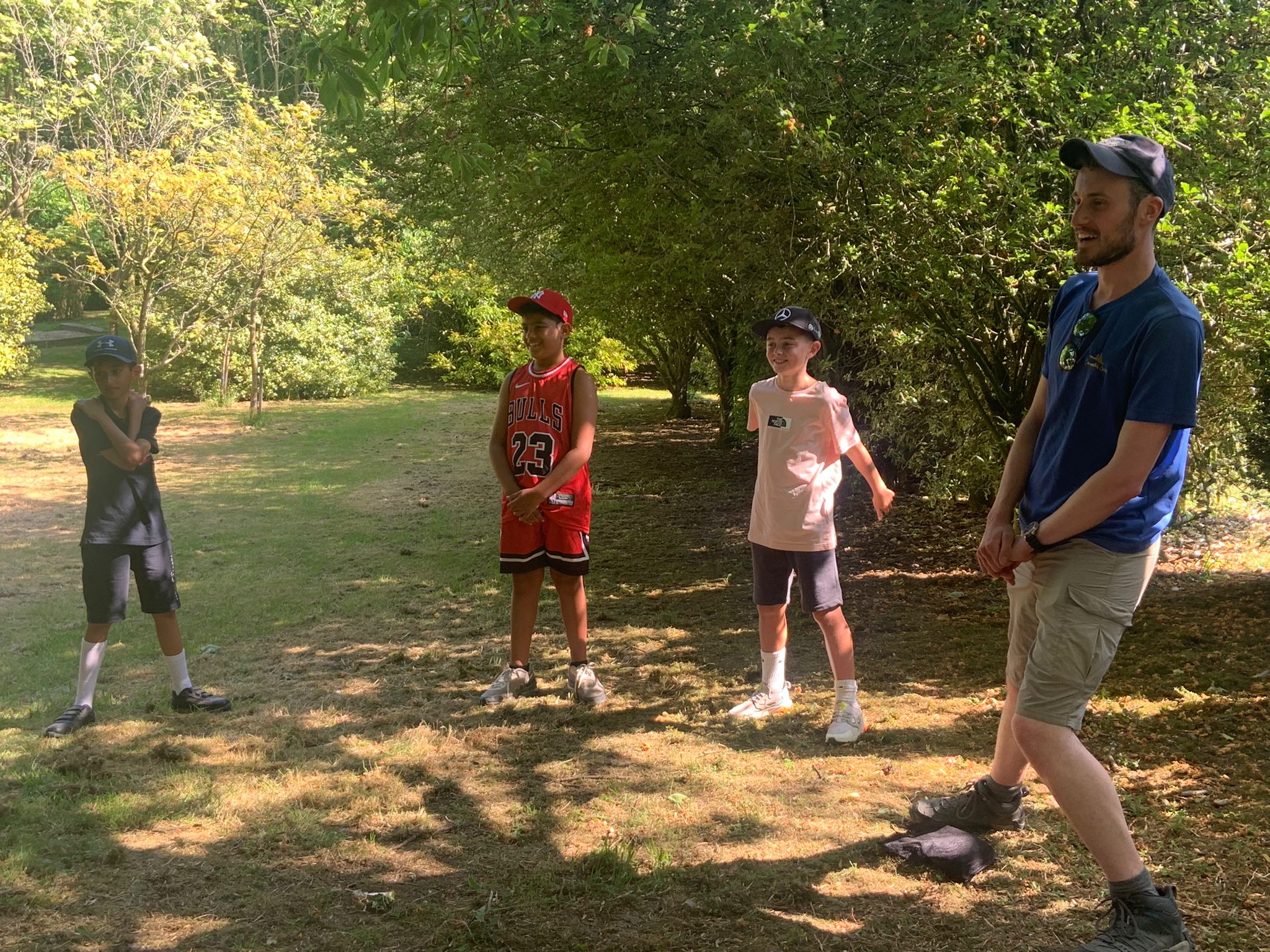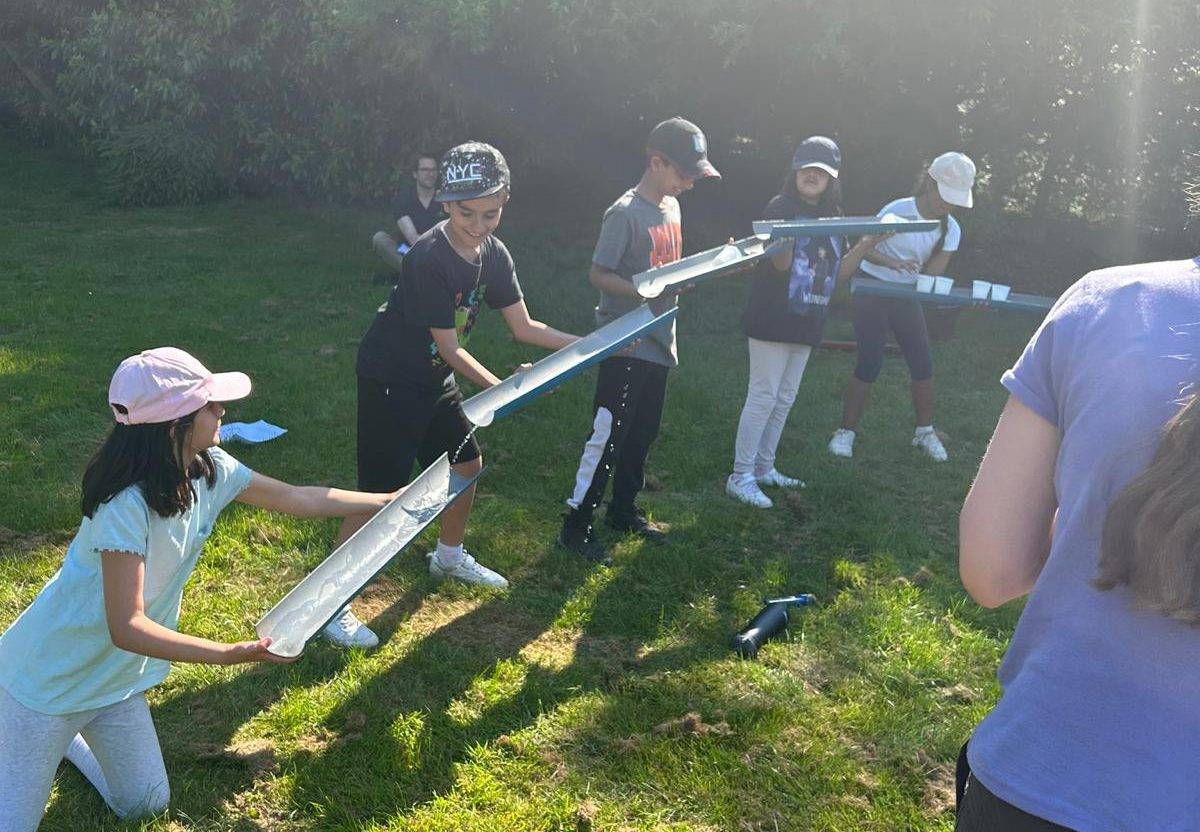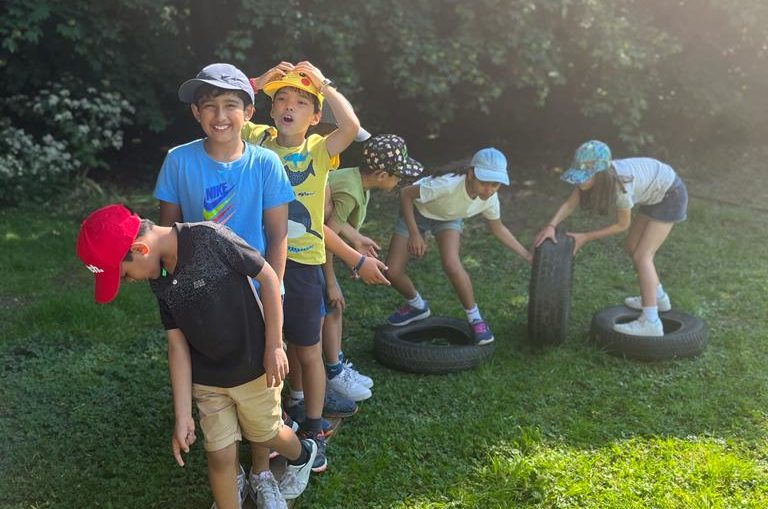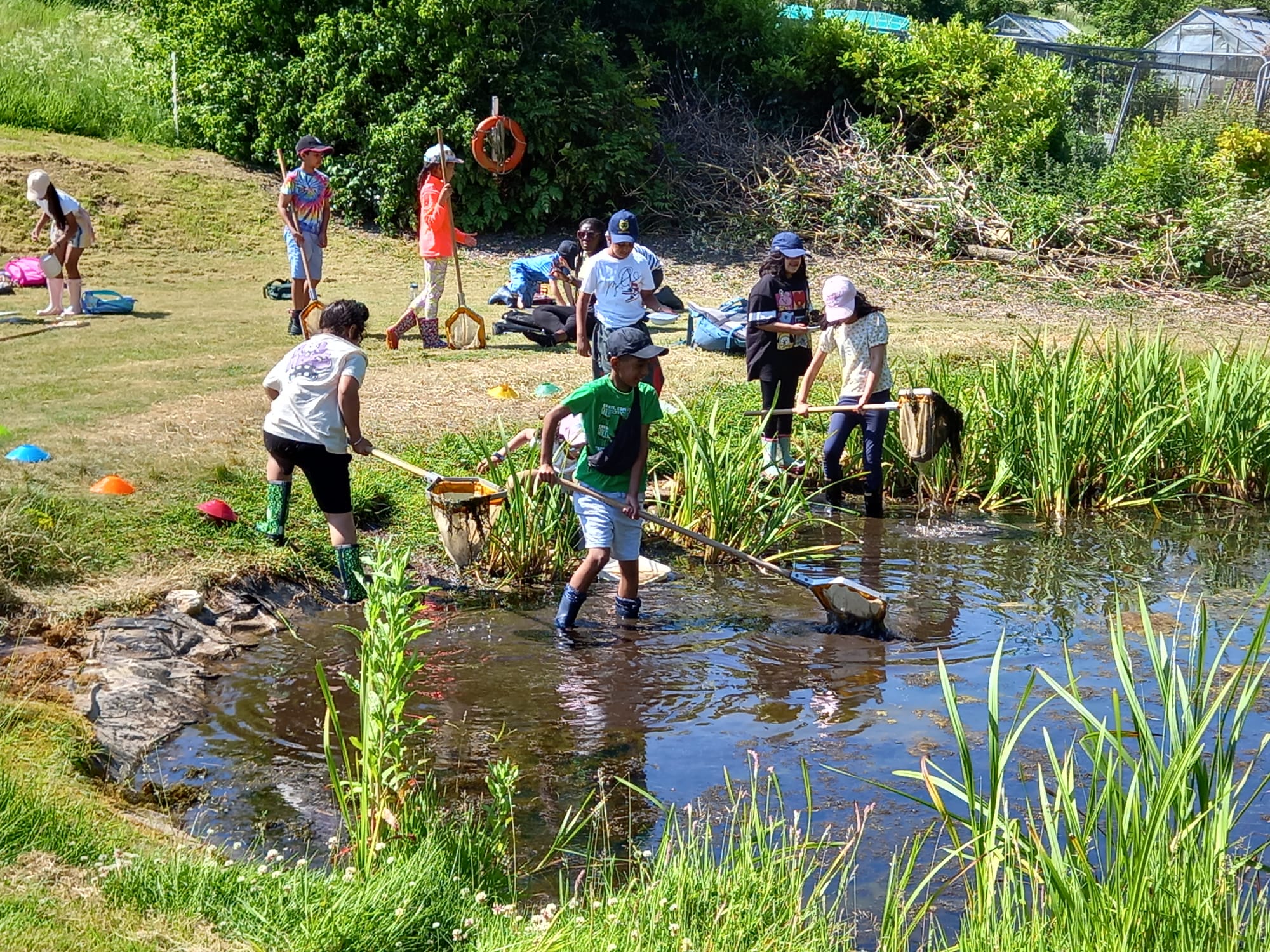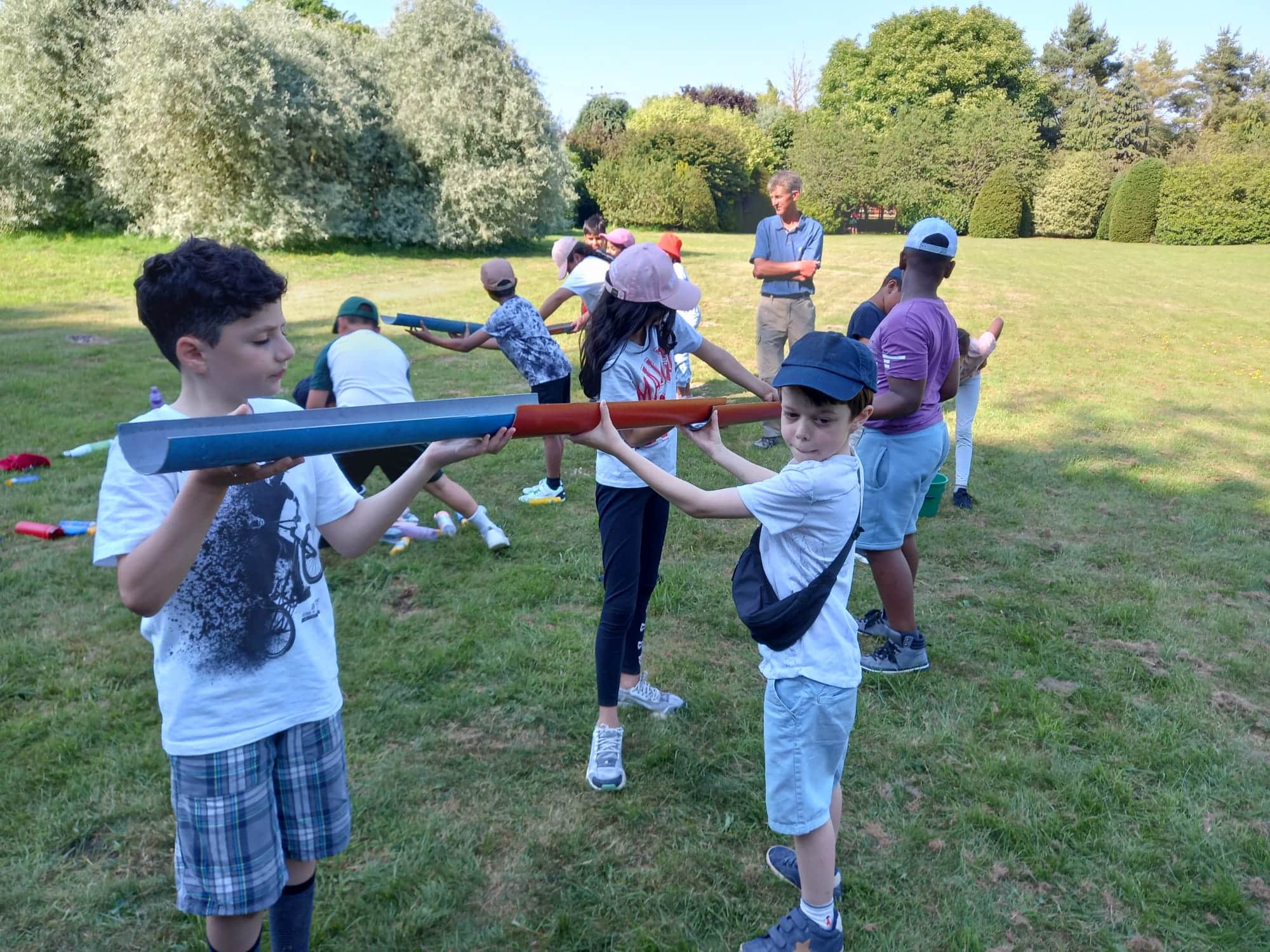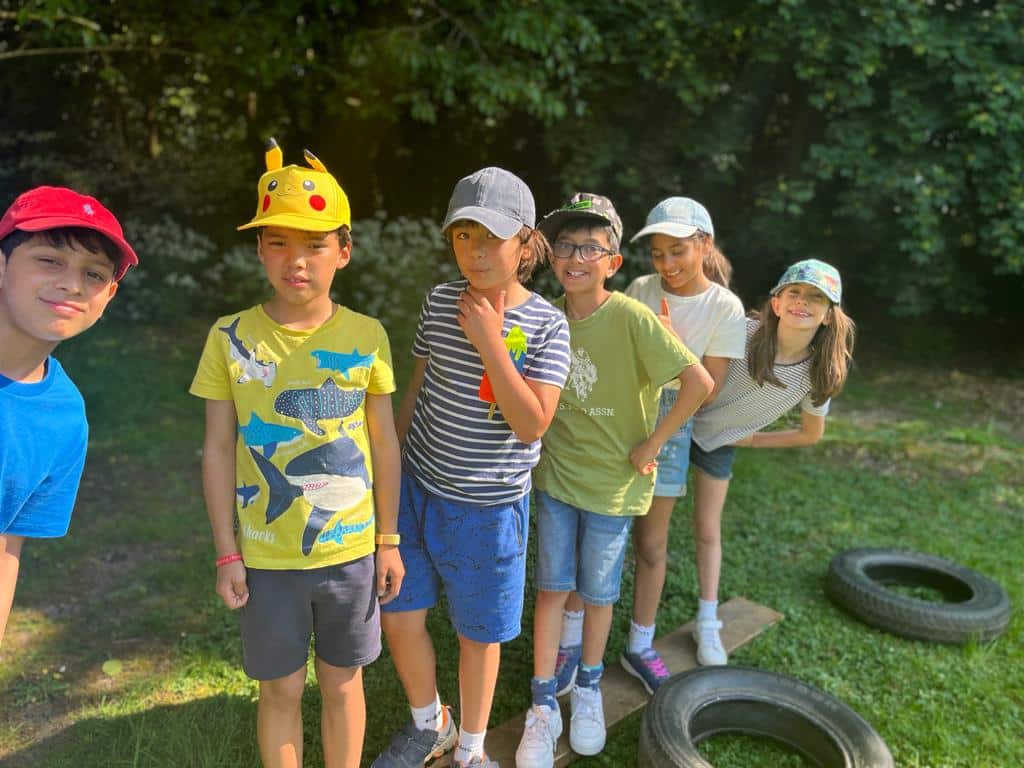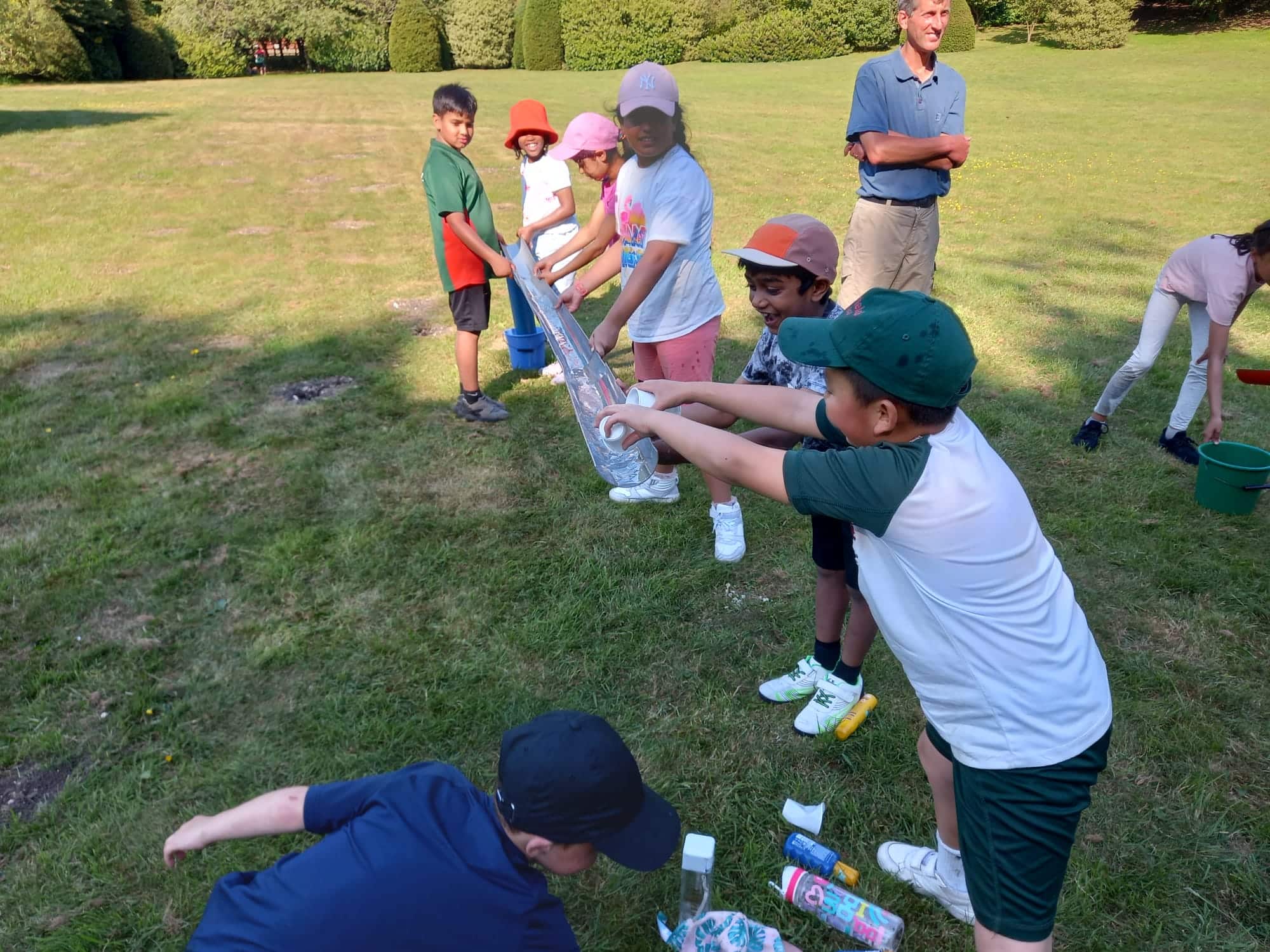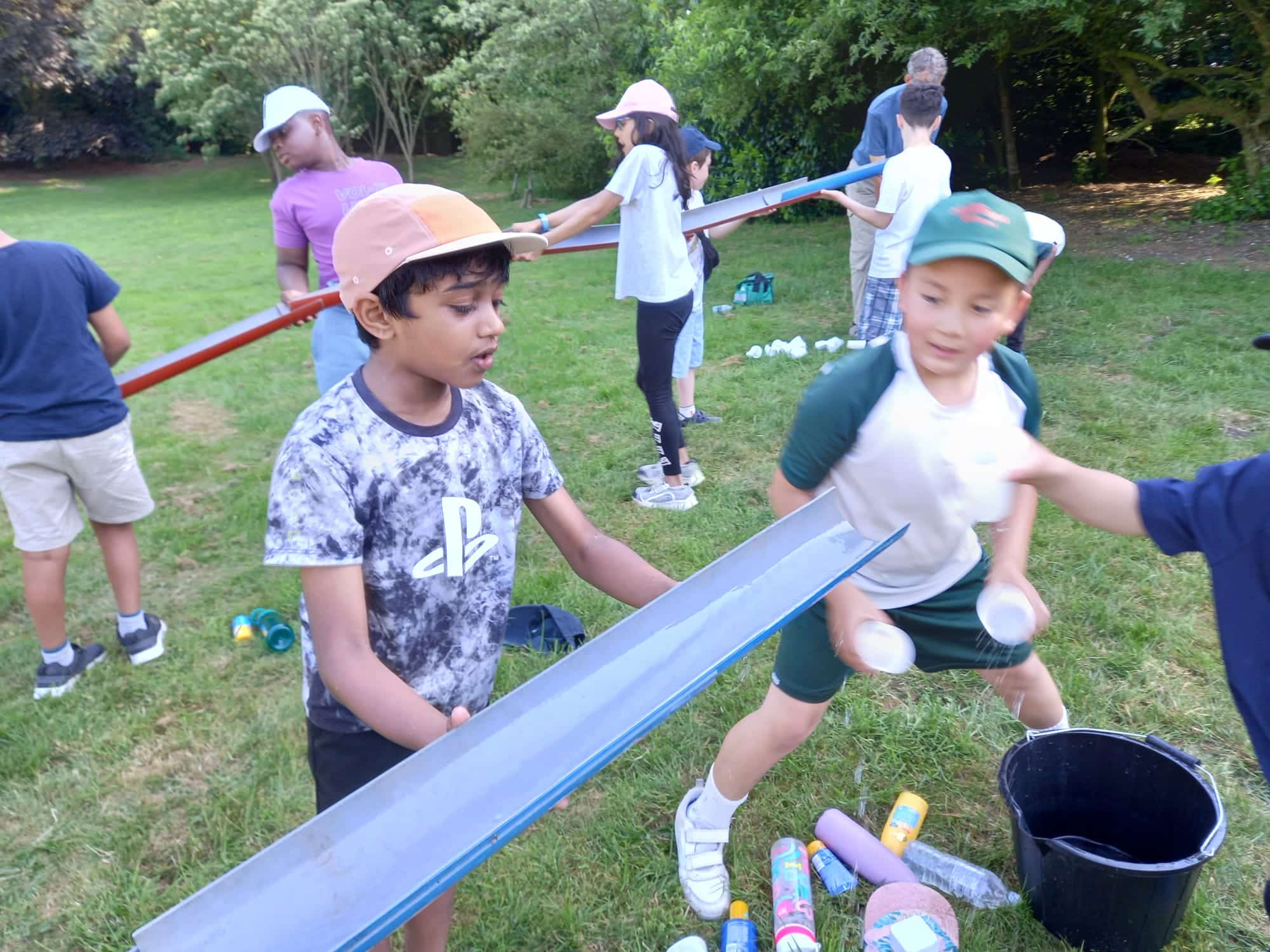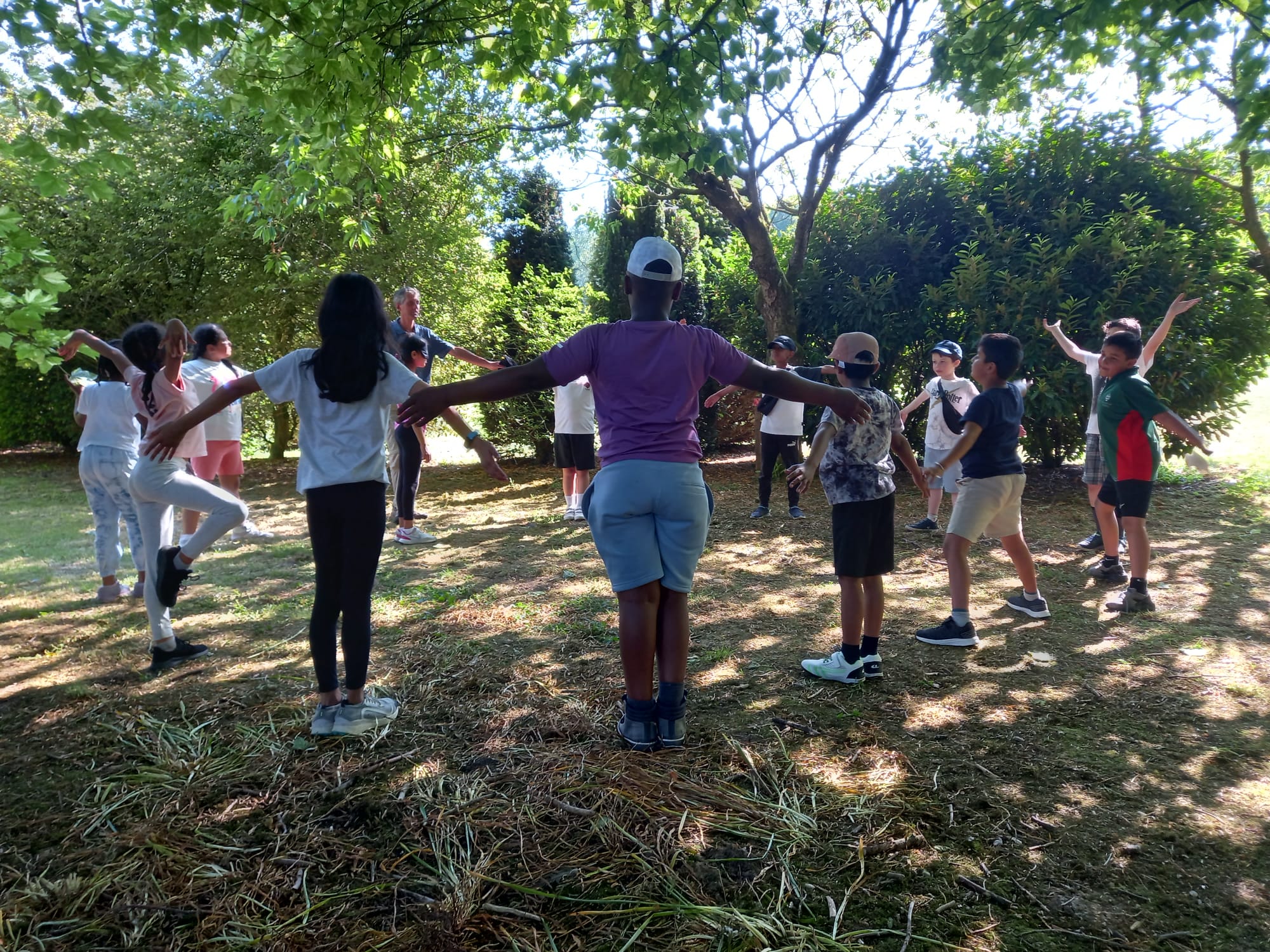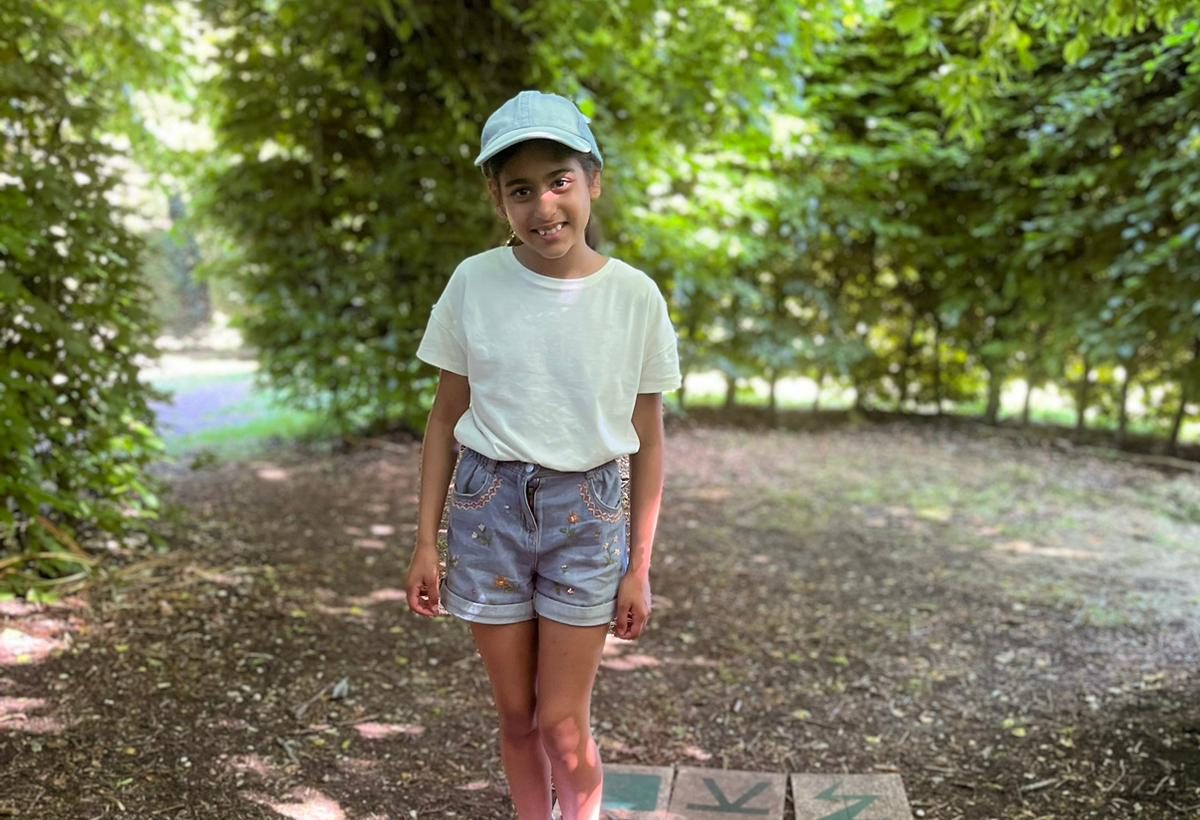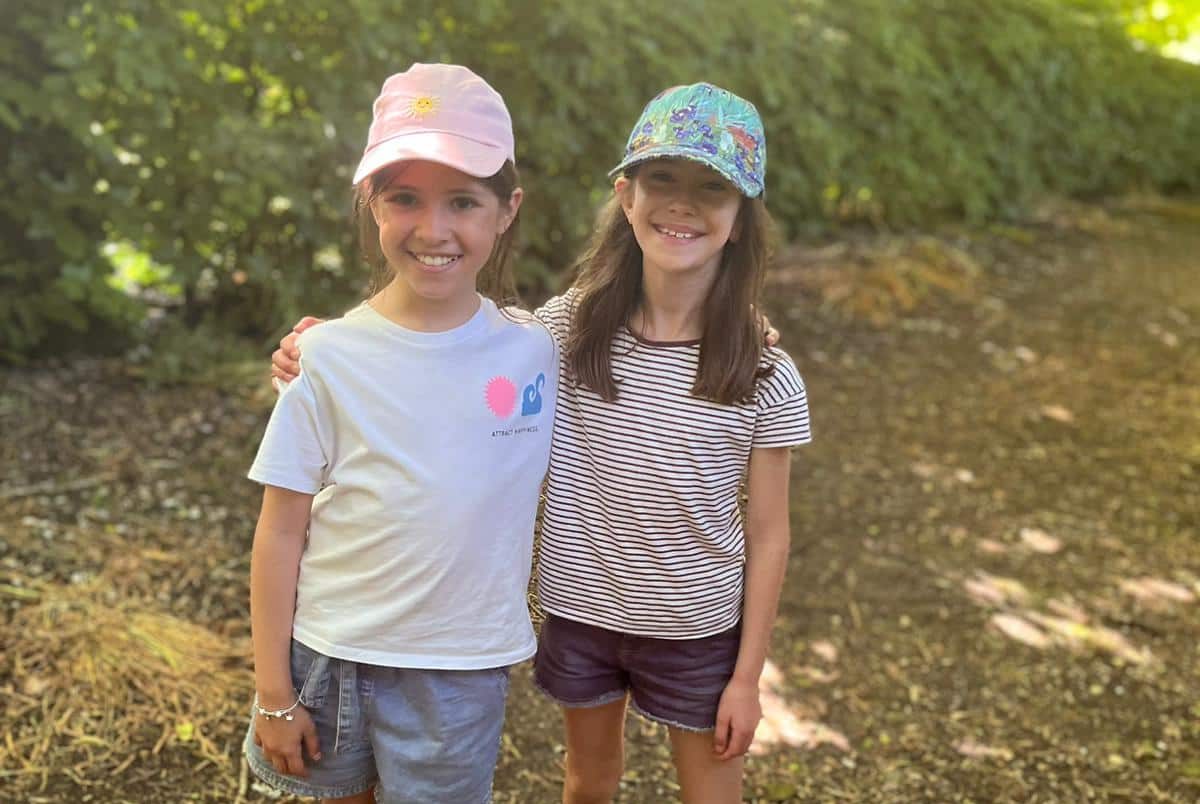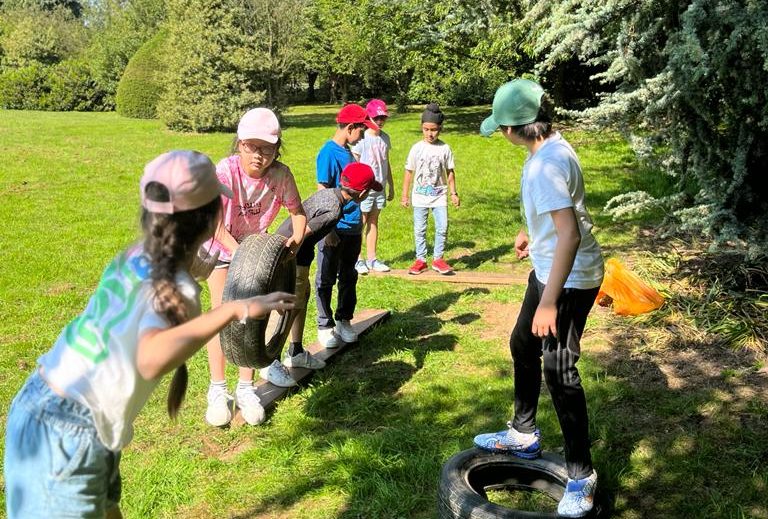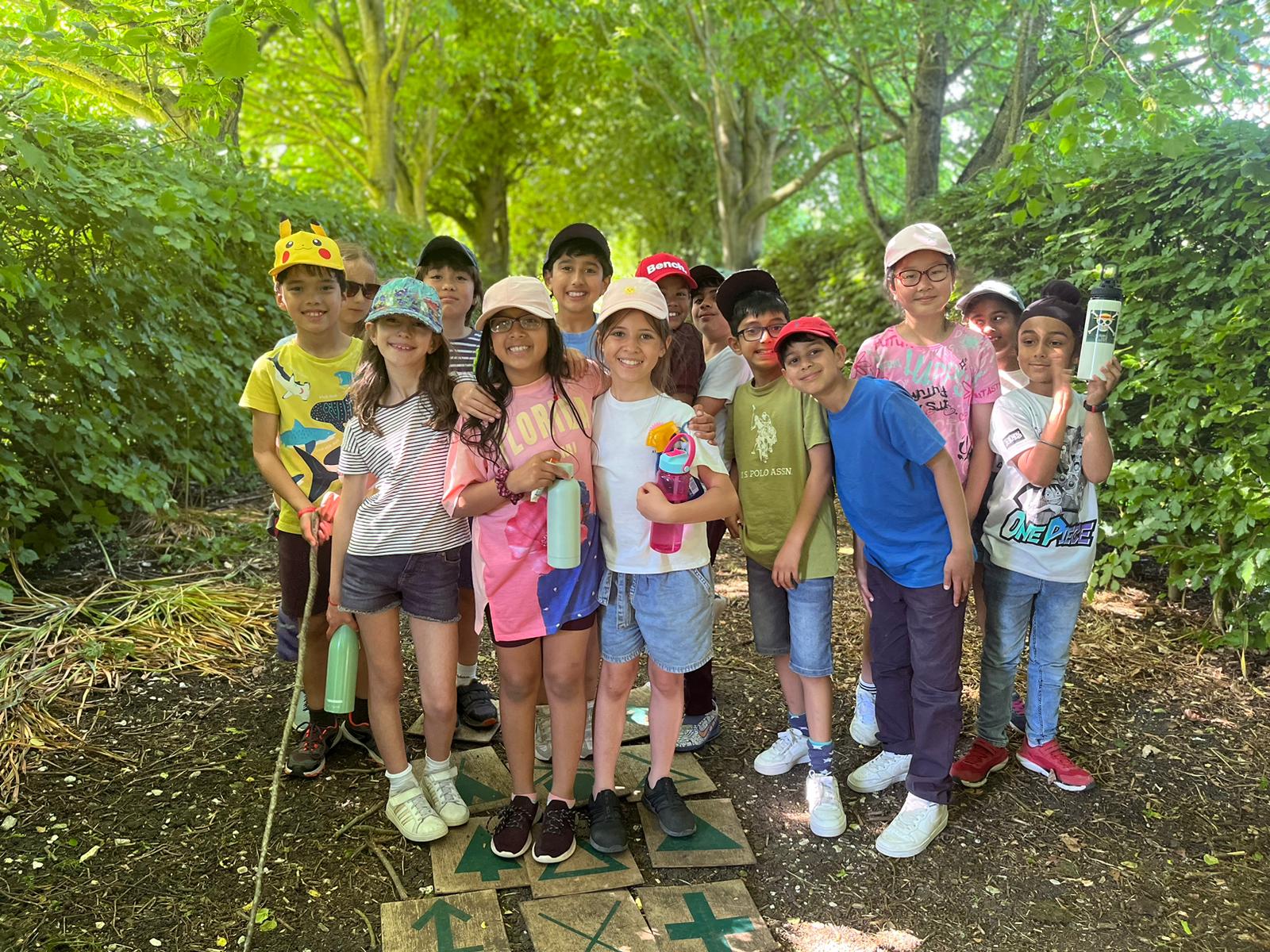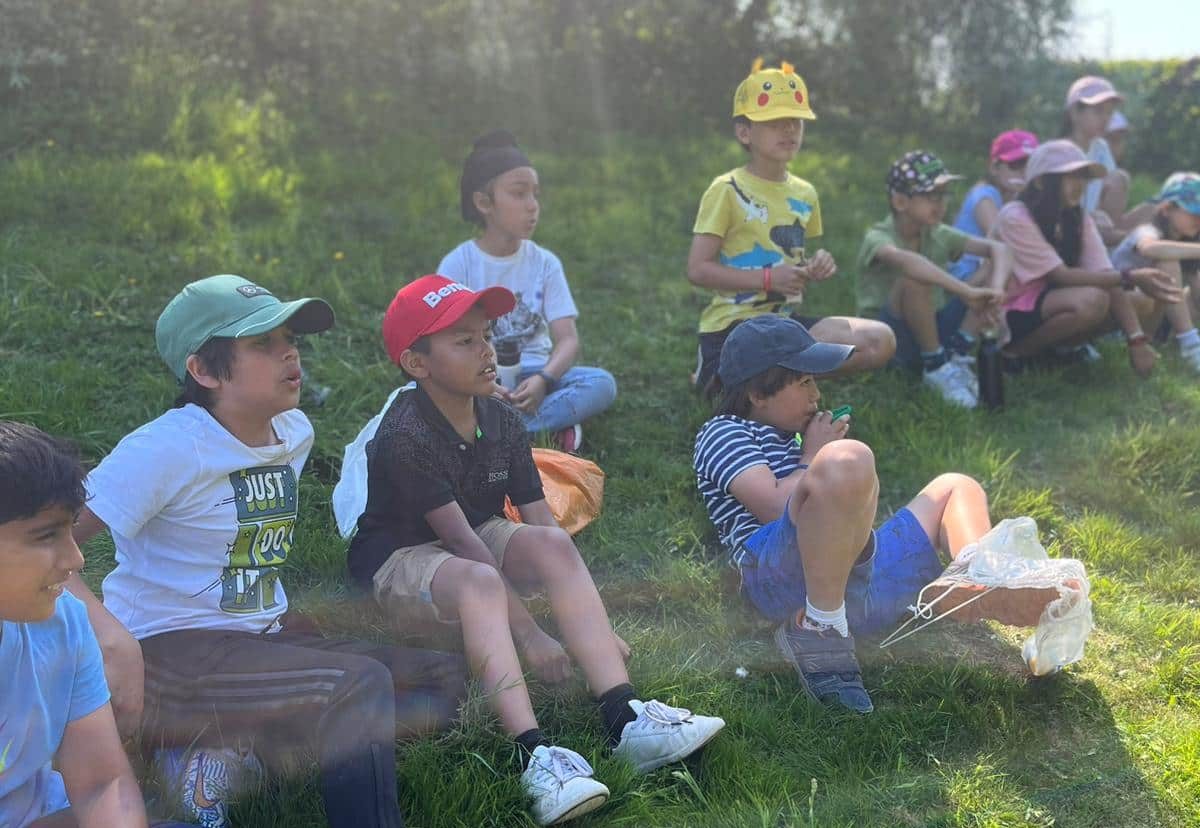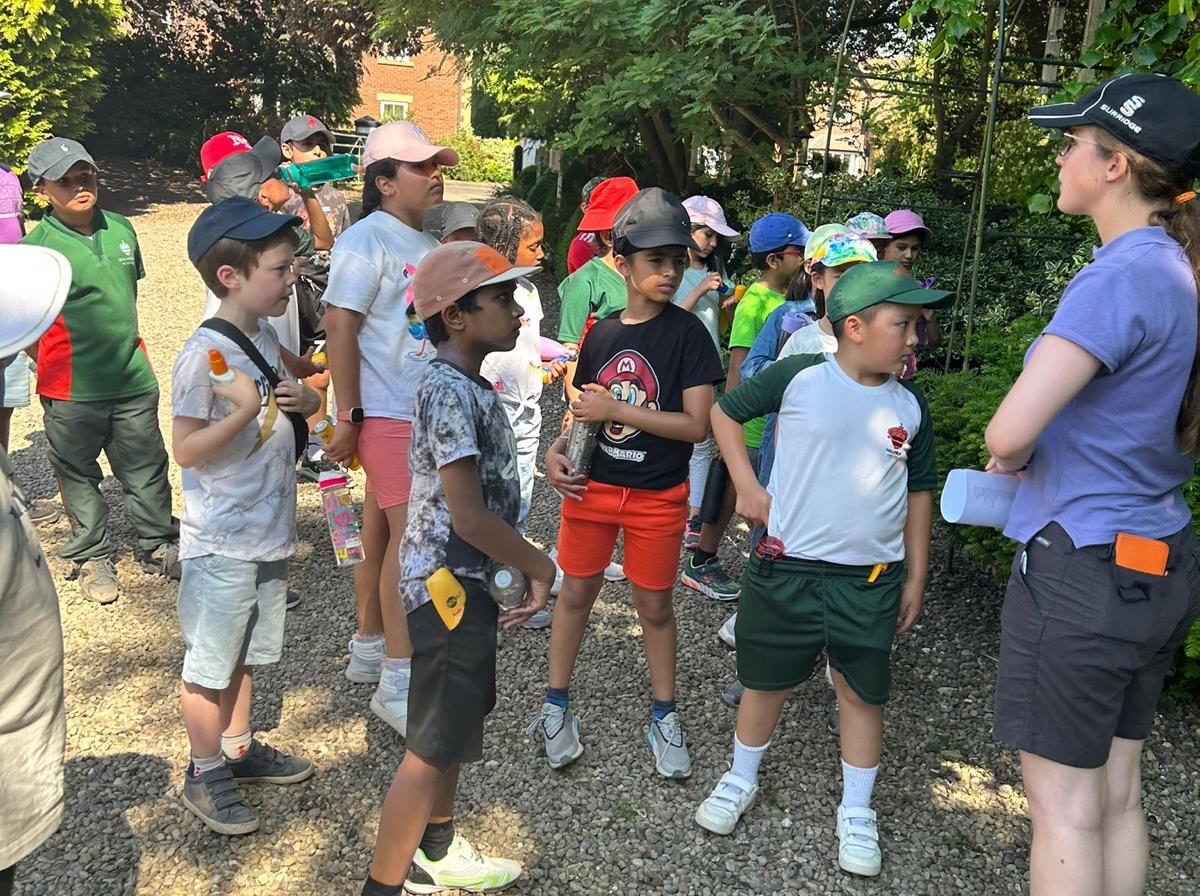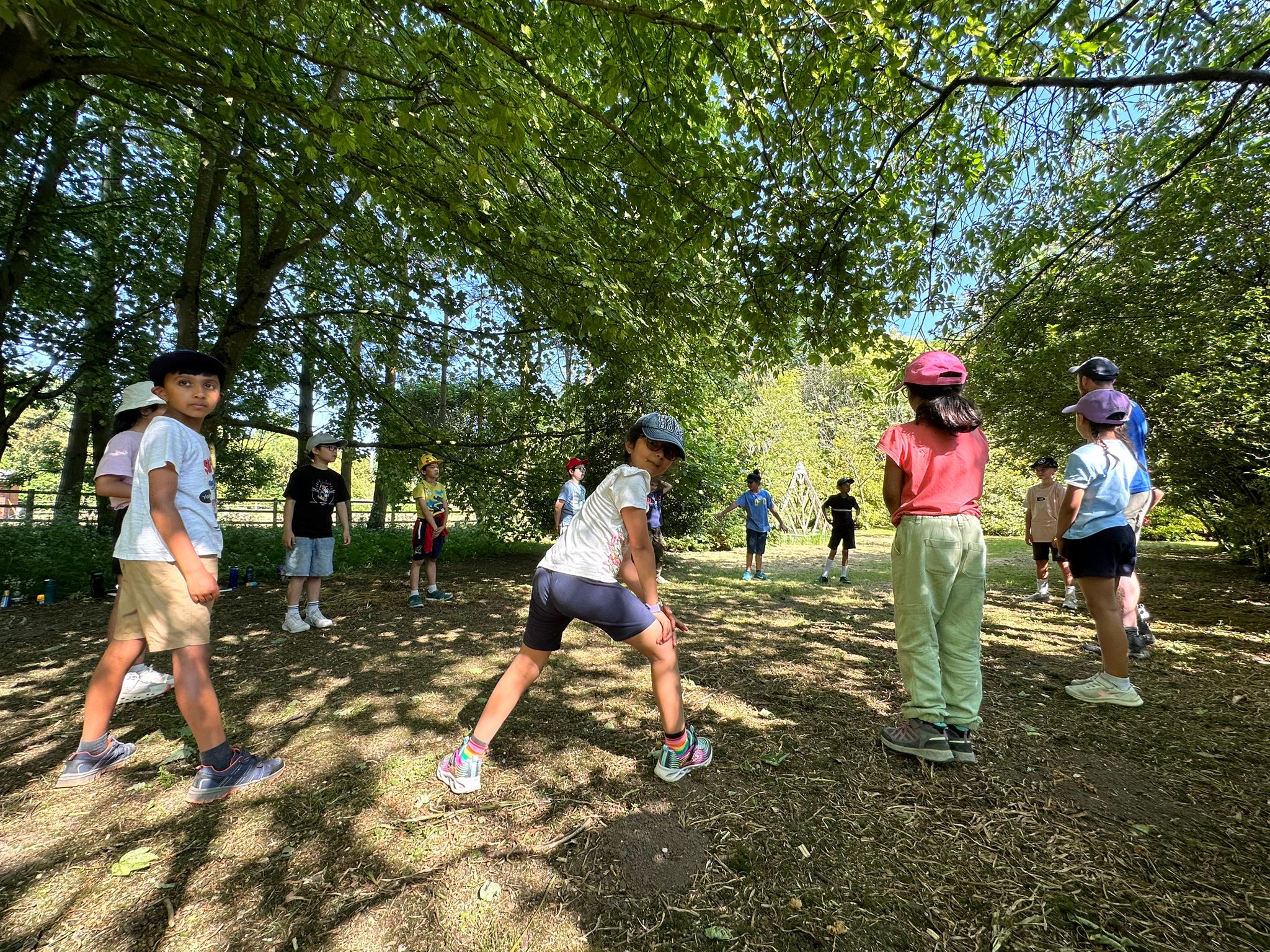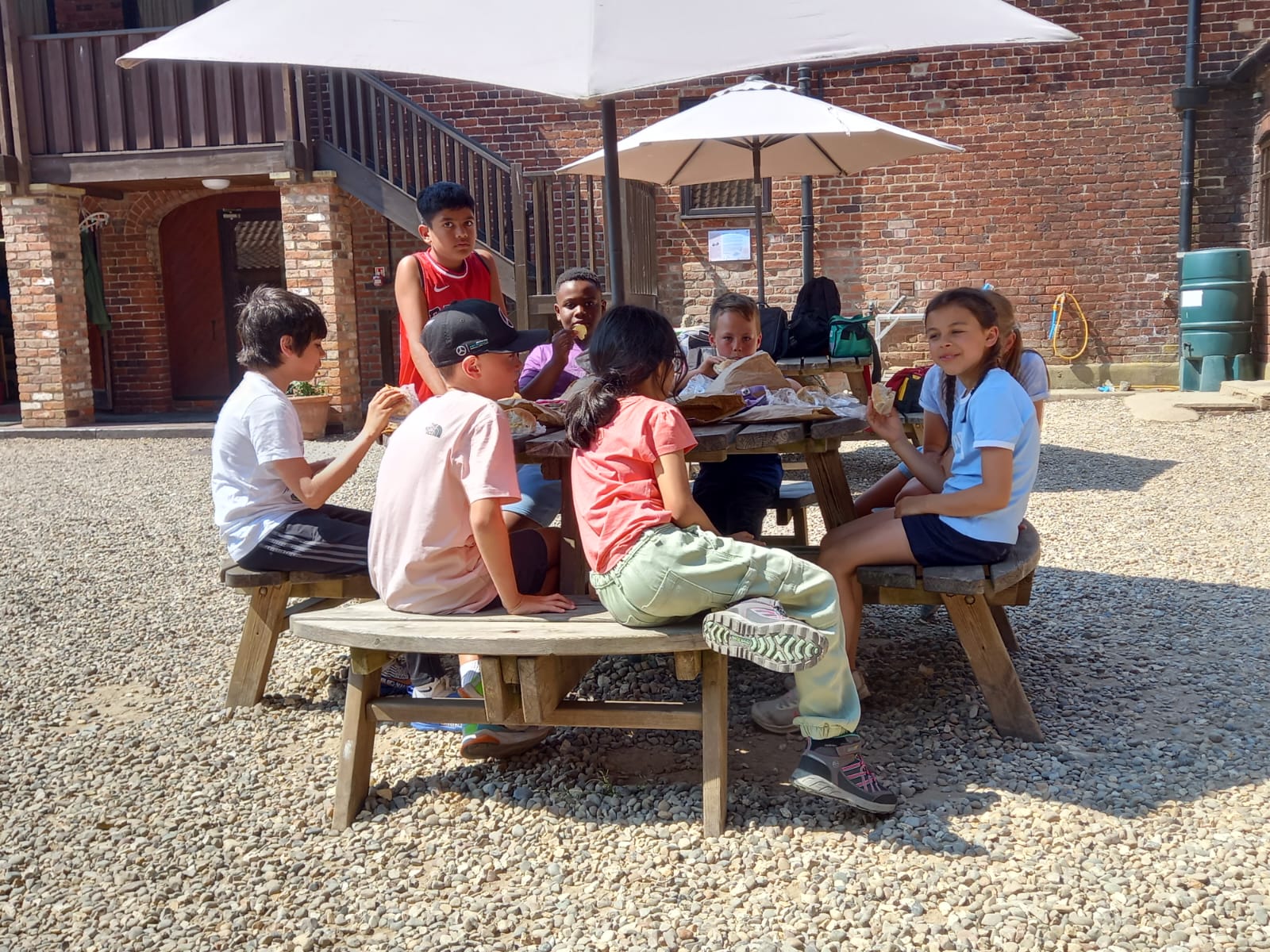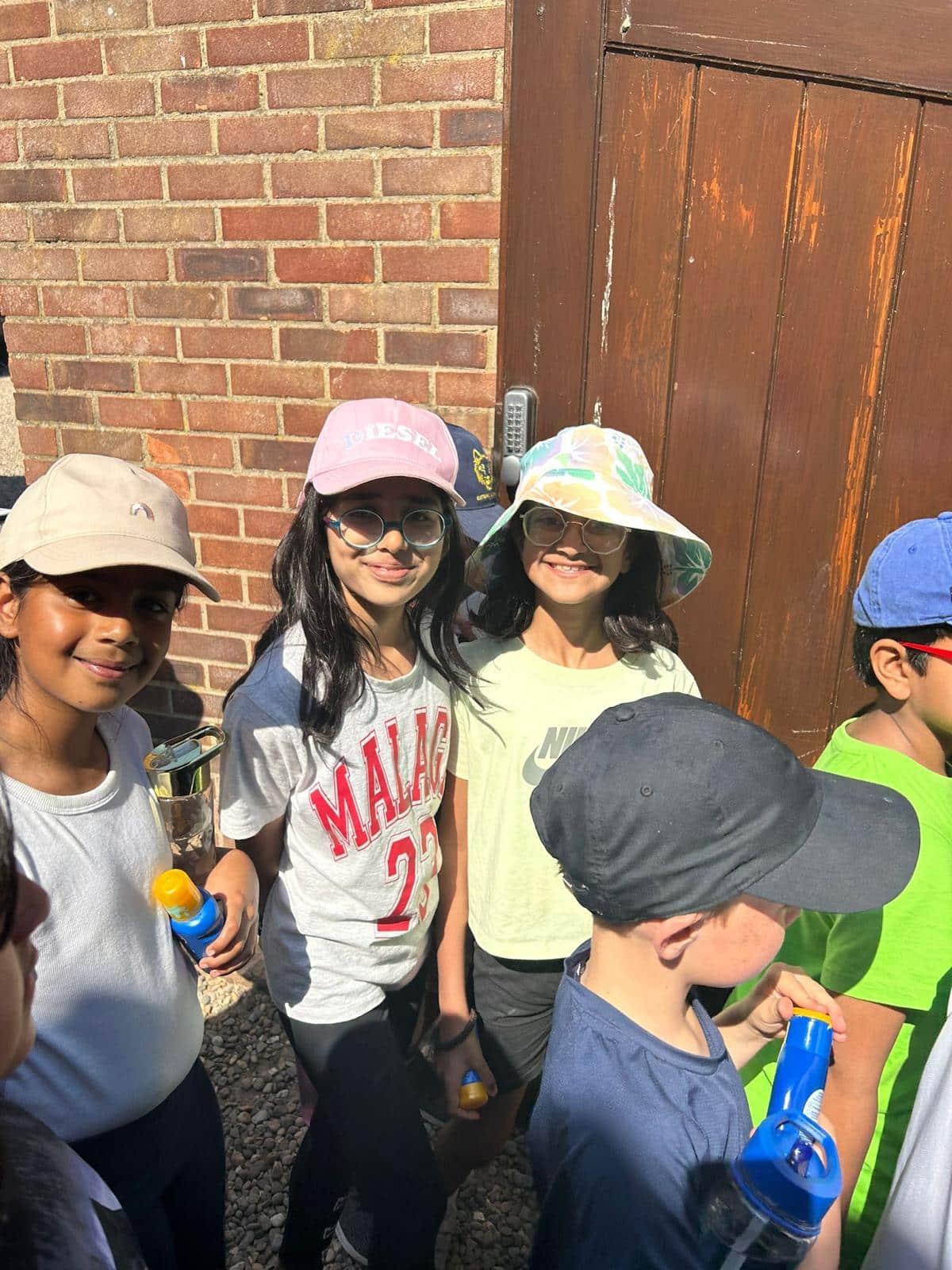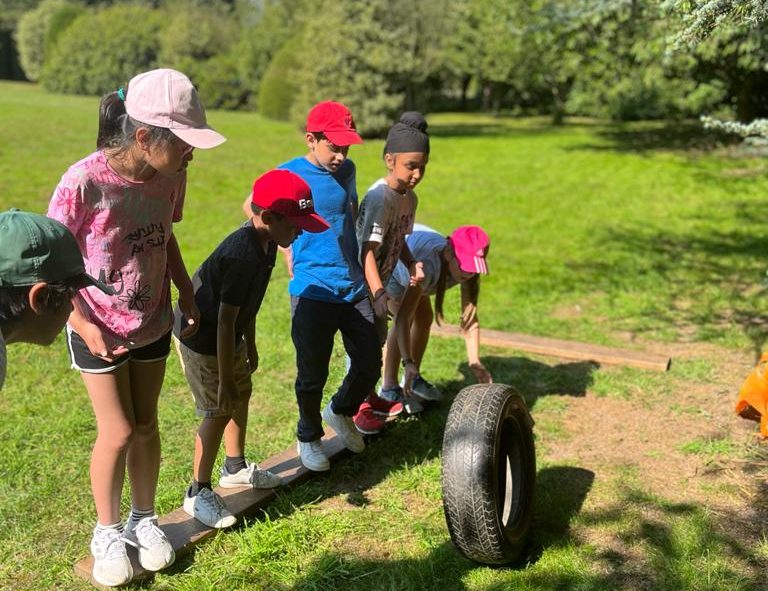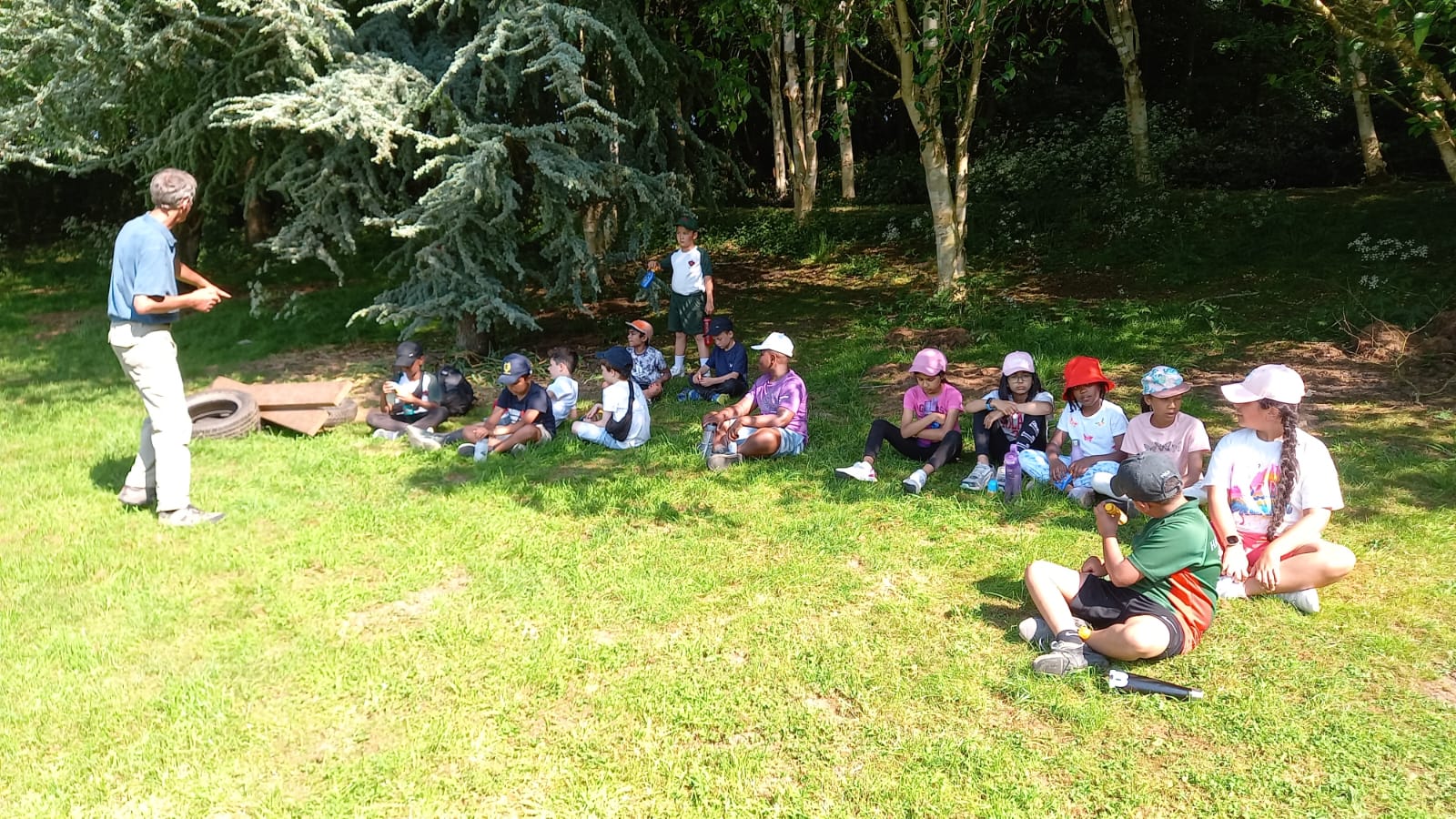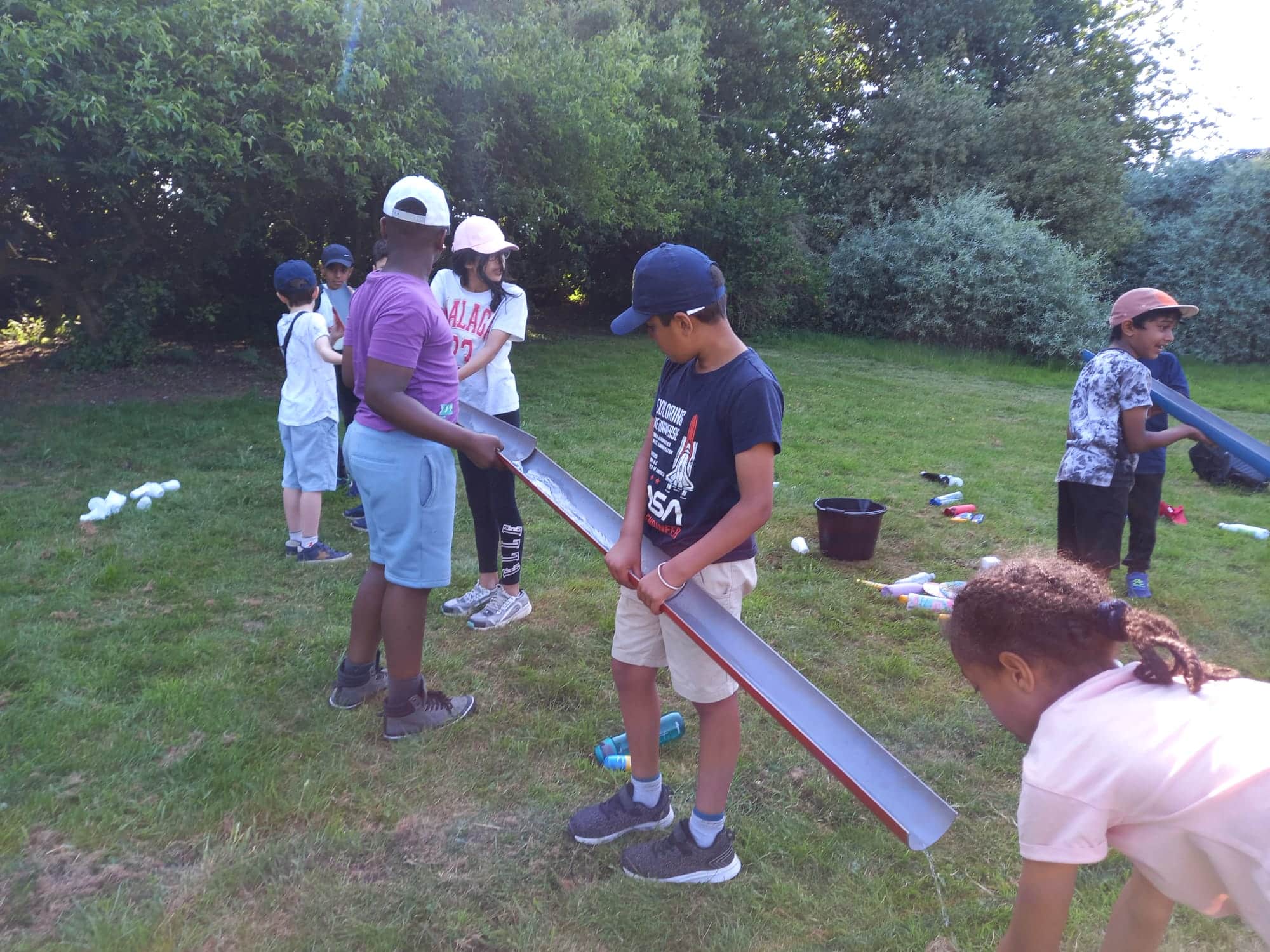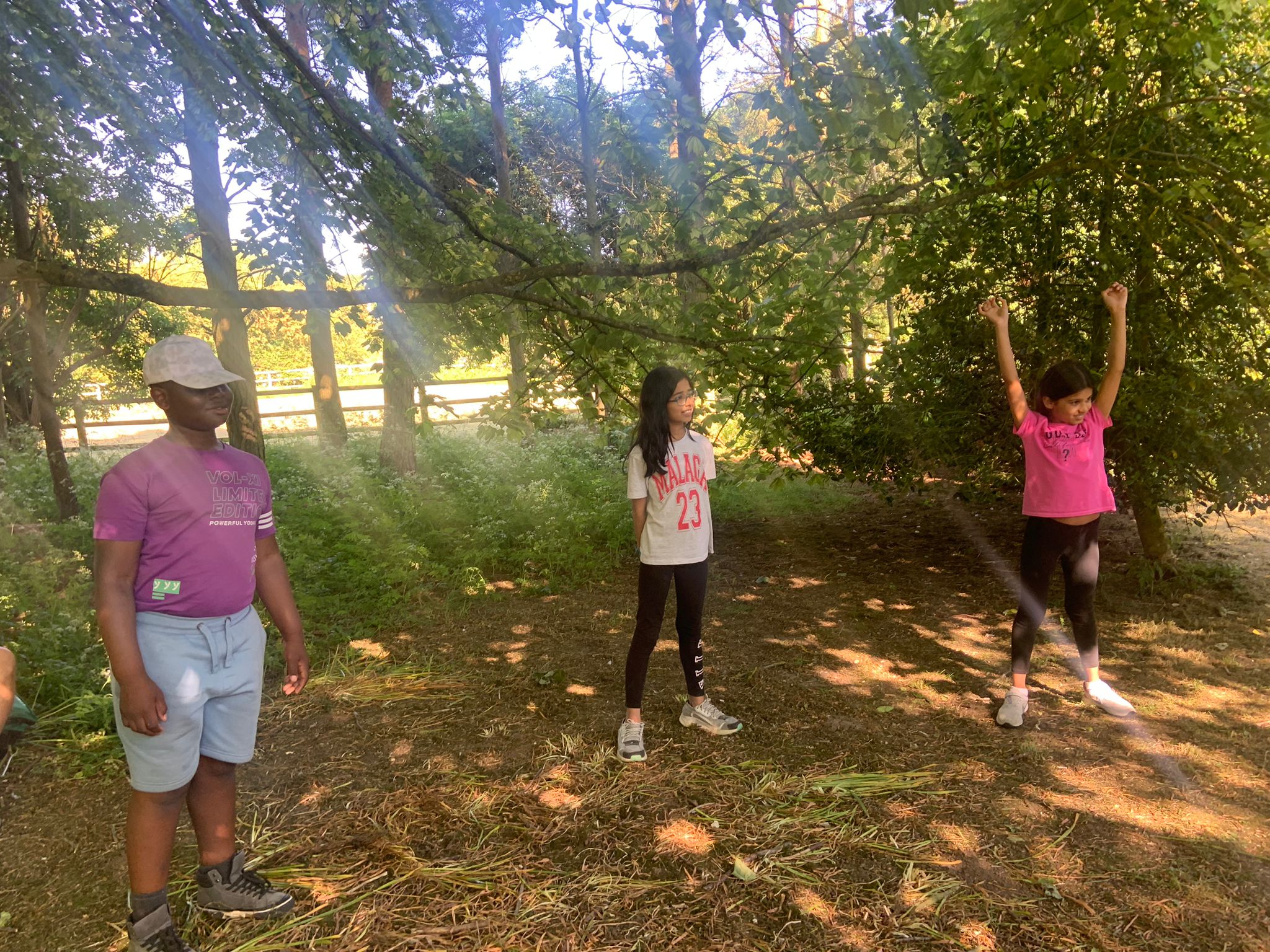 The first full day
Wednesday proved to be a fantastic day and the children packed a lot in, once again blessed with the wonderful weather. Split into two groups, Group A travelled to Dalby Forest and impressed Mr Dewhirst with their geography knowledge: they studied two rivers and measured the depth and velocity of different sections. They got a huge amount out of extending their knowledge from the classroom out into the real physical world.
Meanwhile, Group B went pond dipping, discovering and learning about many different pond species, including an Olive Mayfly nymph, and chose one to produce a scientific drawing of. In the afternoon, Group B did a fire circle activity under the watchful eye of the staff, having to show patience, determination and resilience in building and lighting their fires. Later in the day, they wrapped up with an orienteering activity.
In the evening, all the children continued with their 'Cranedale Challenge' reflections and had a chance to visit the Cranedale shop too. All in all, a fabulous day!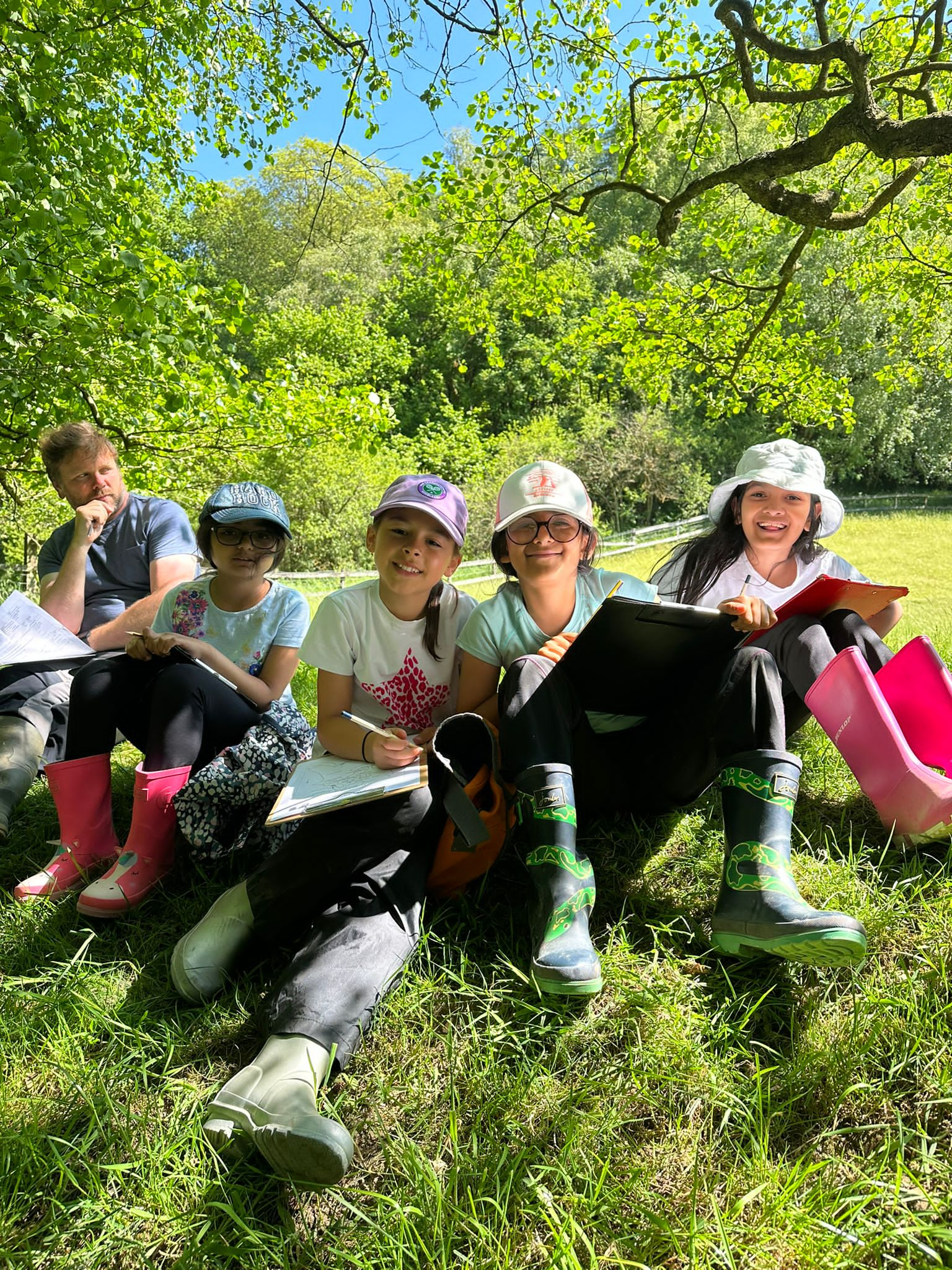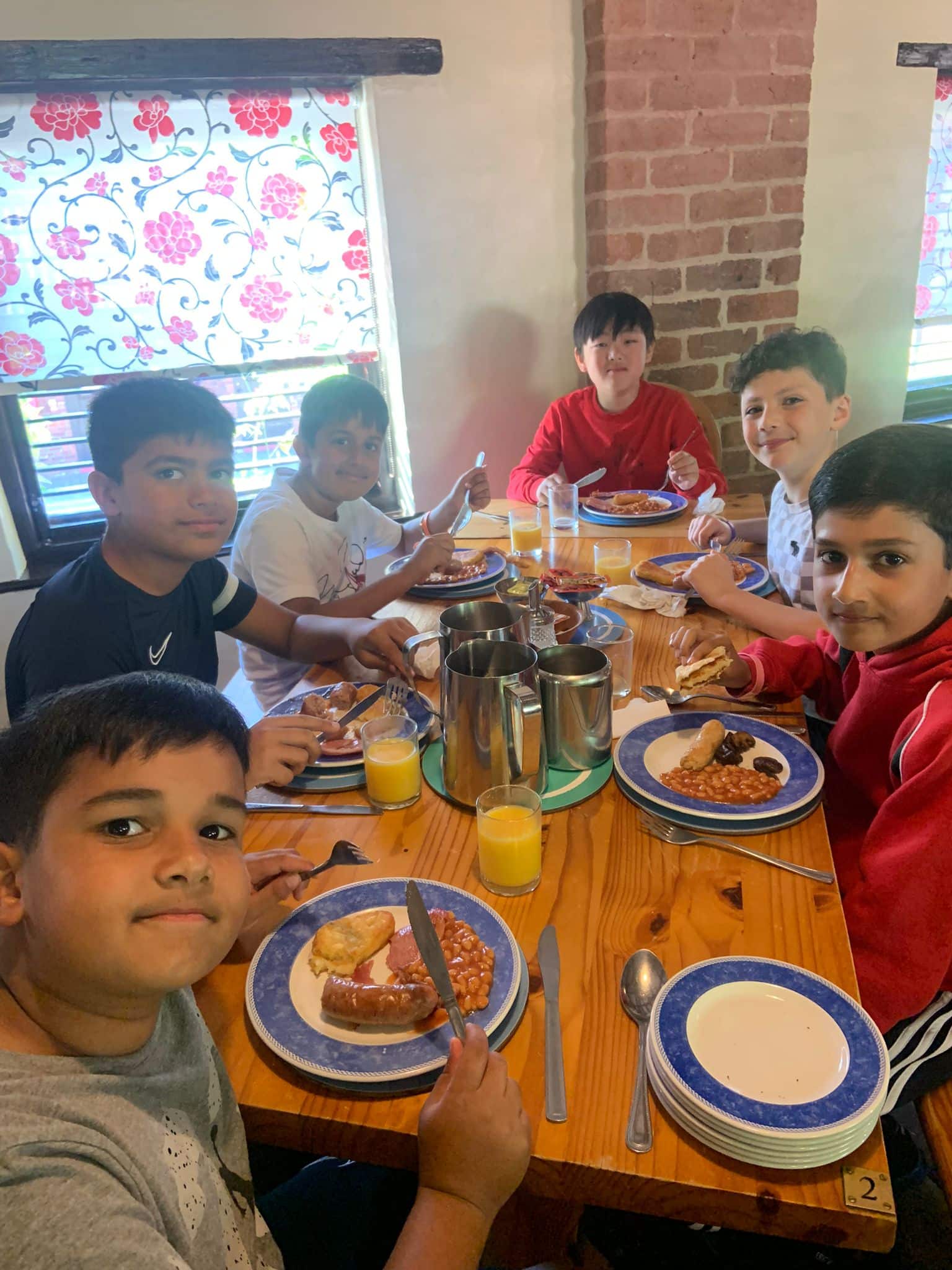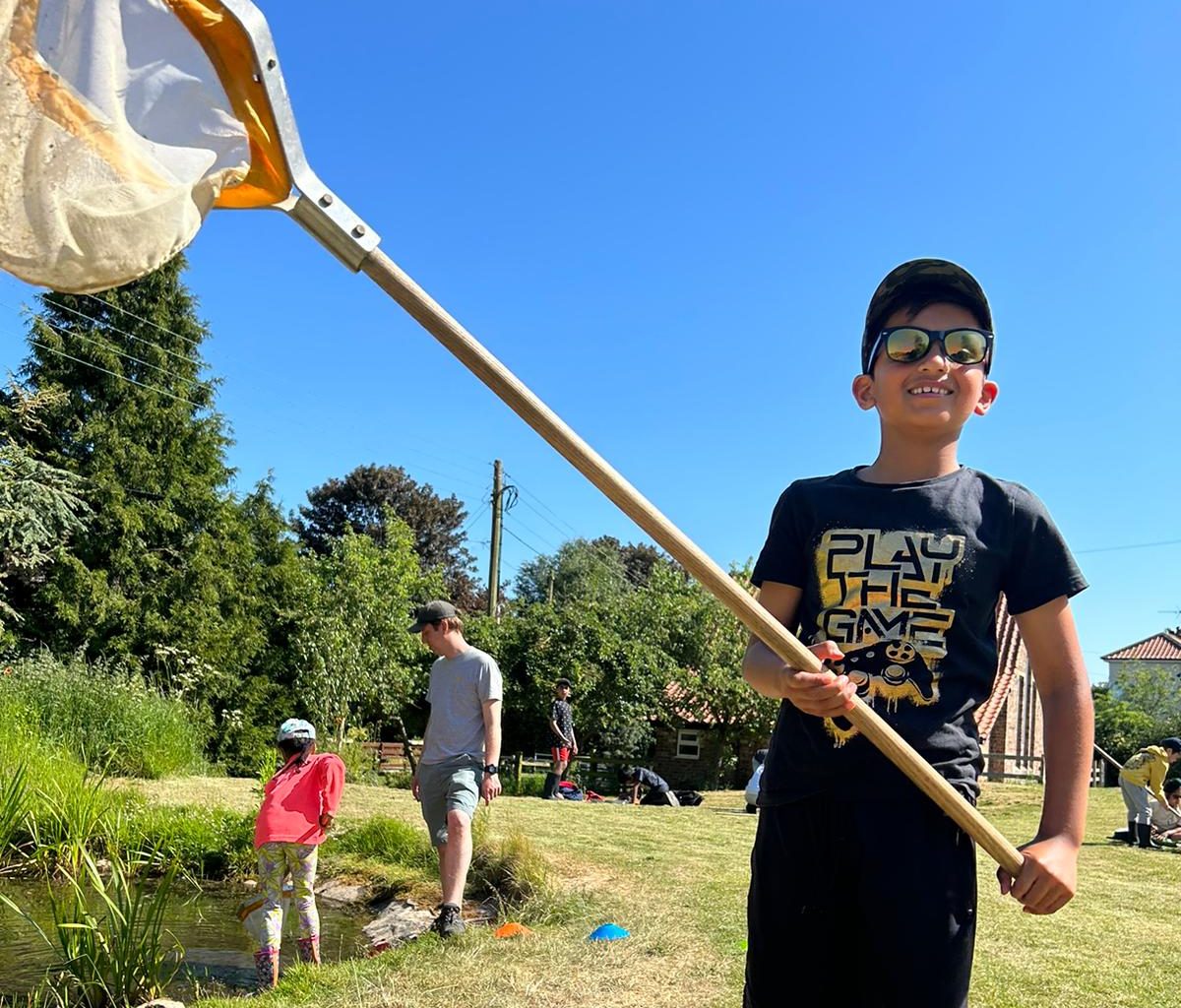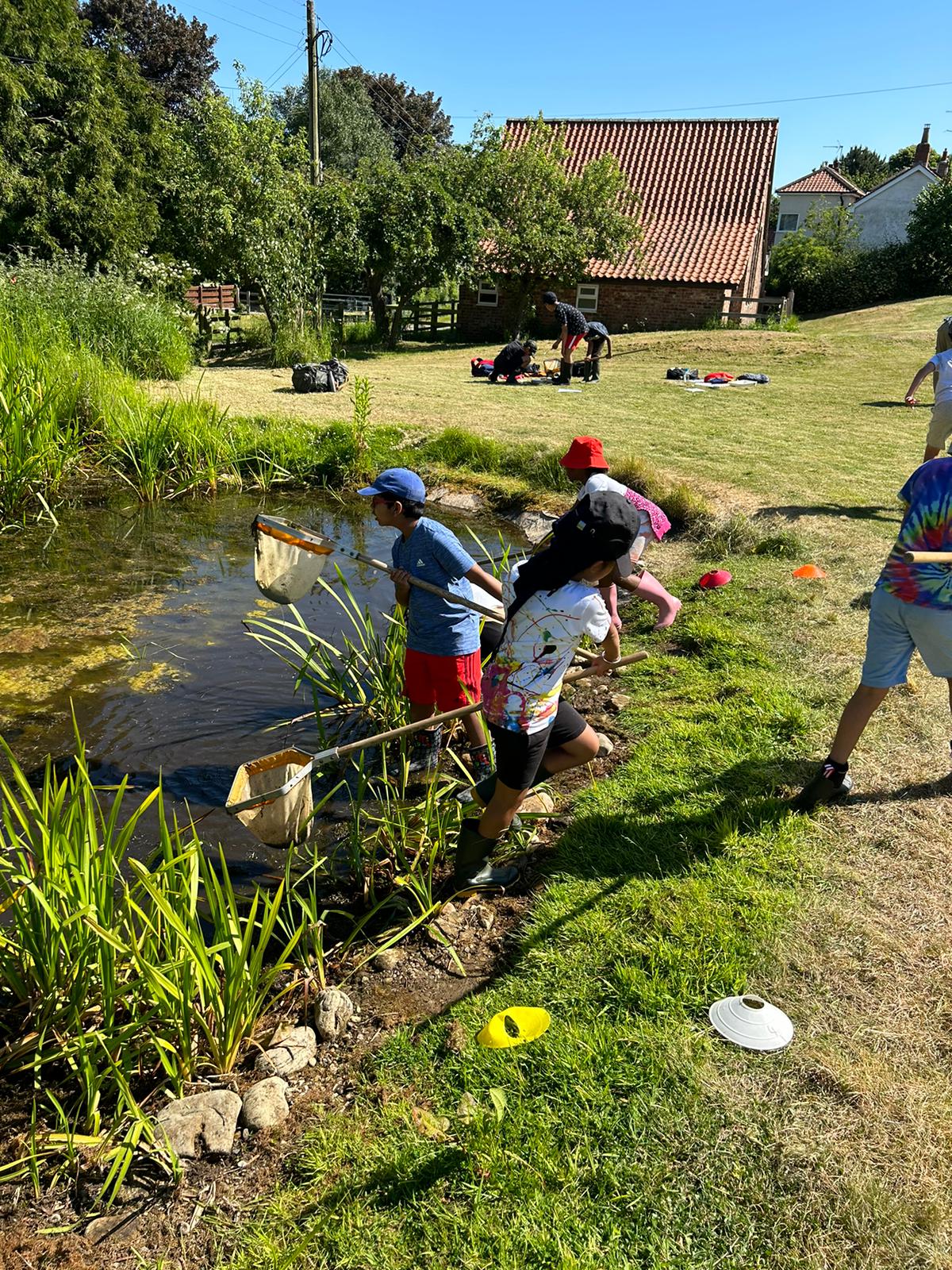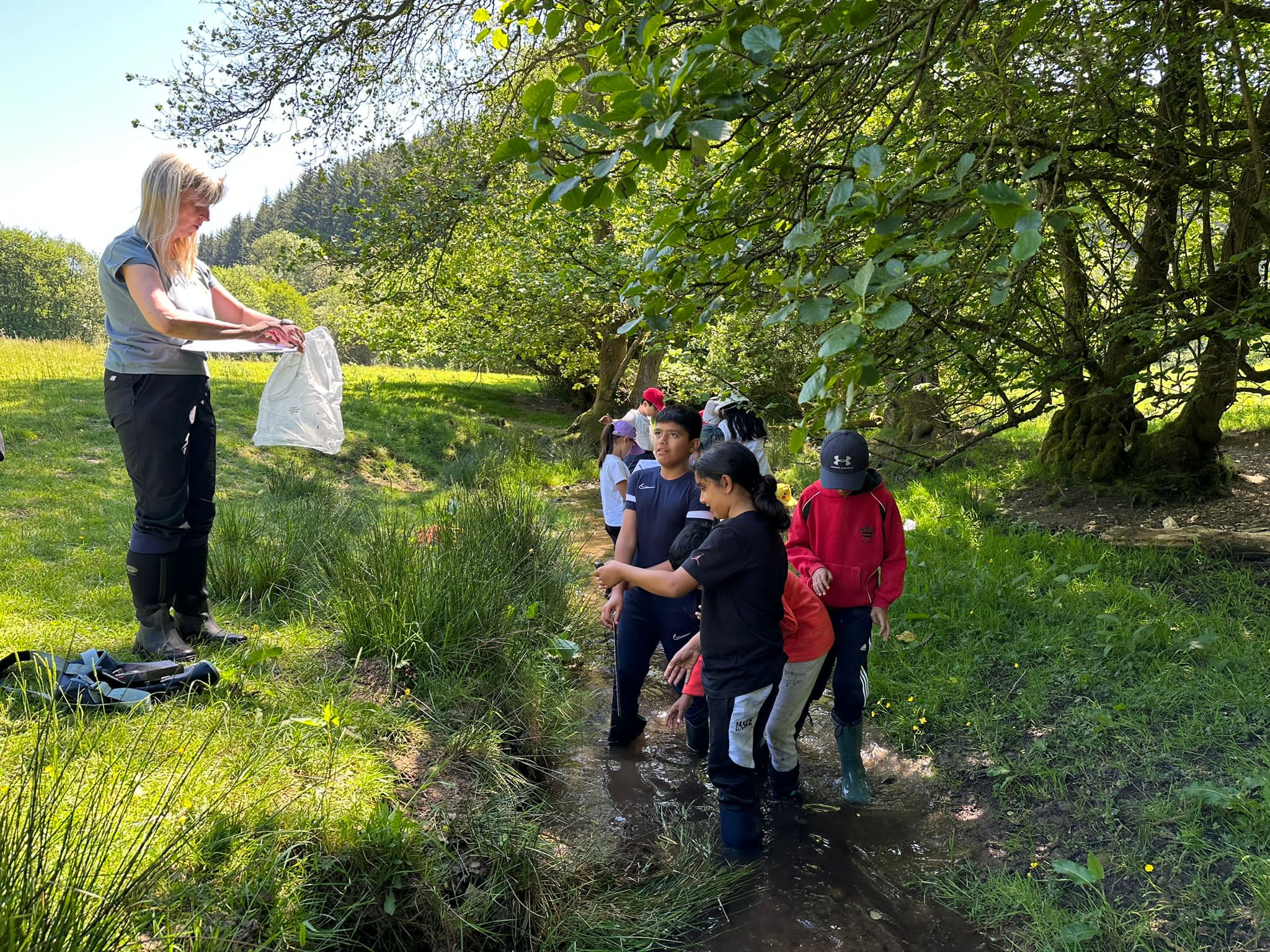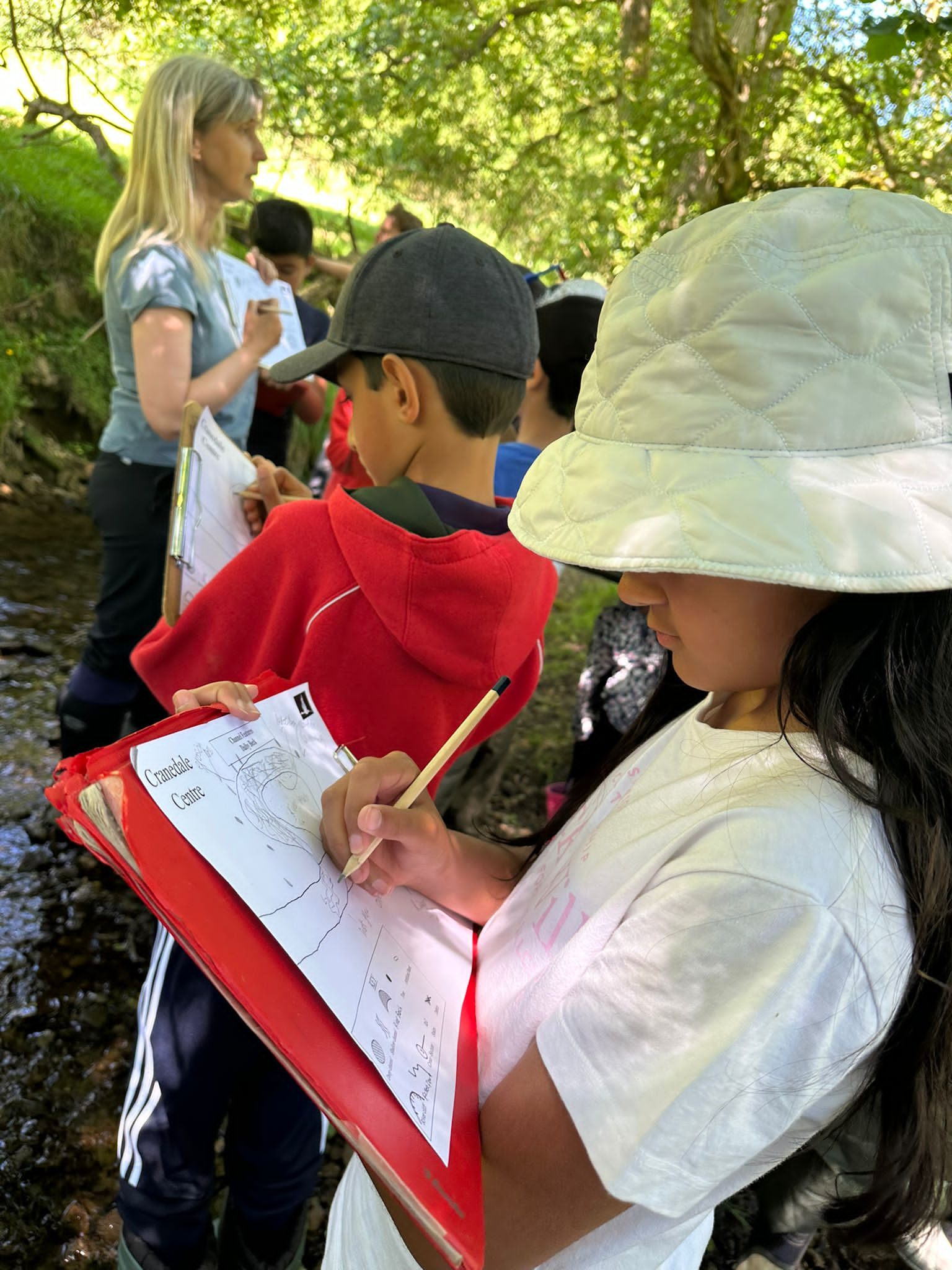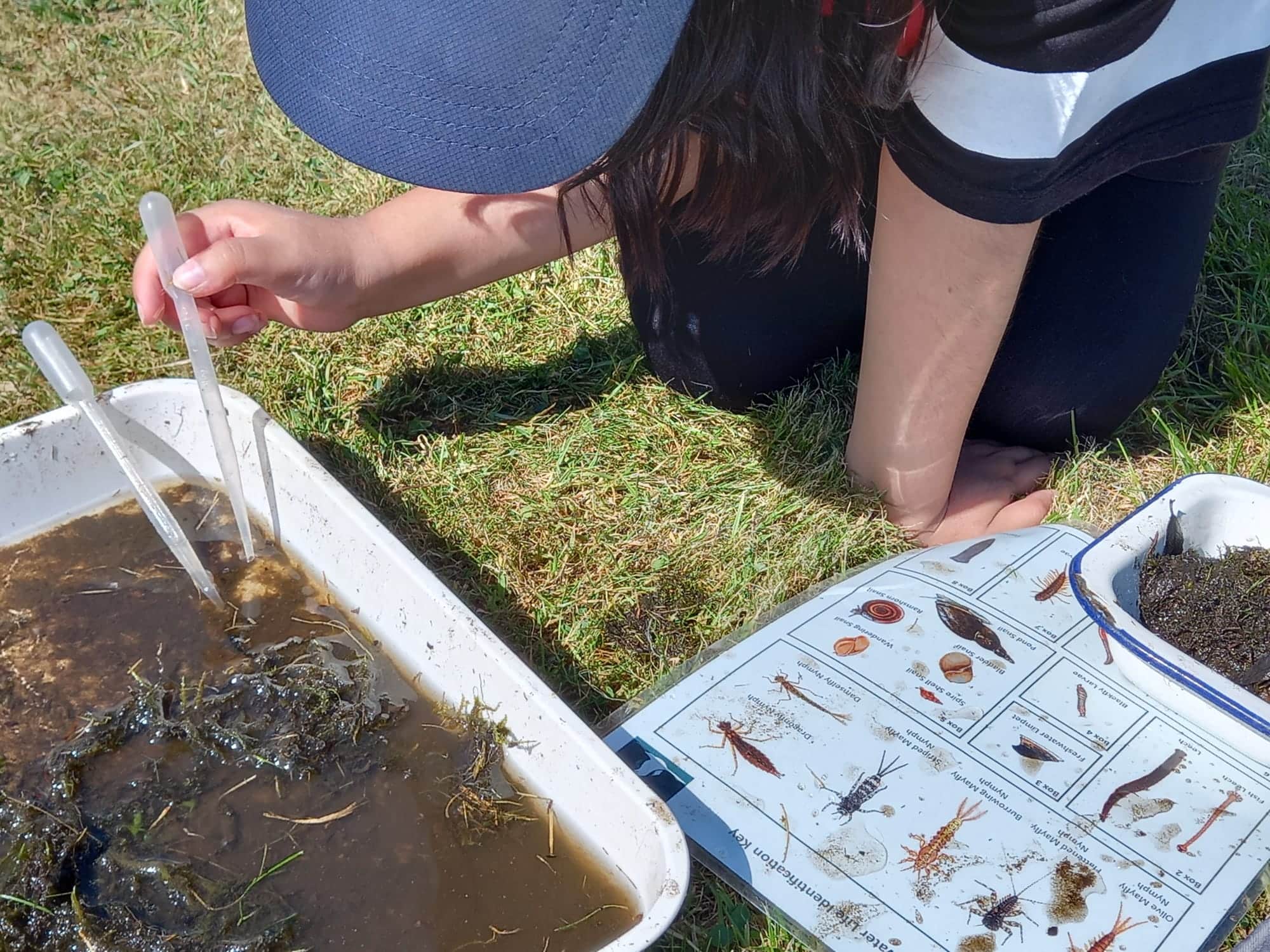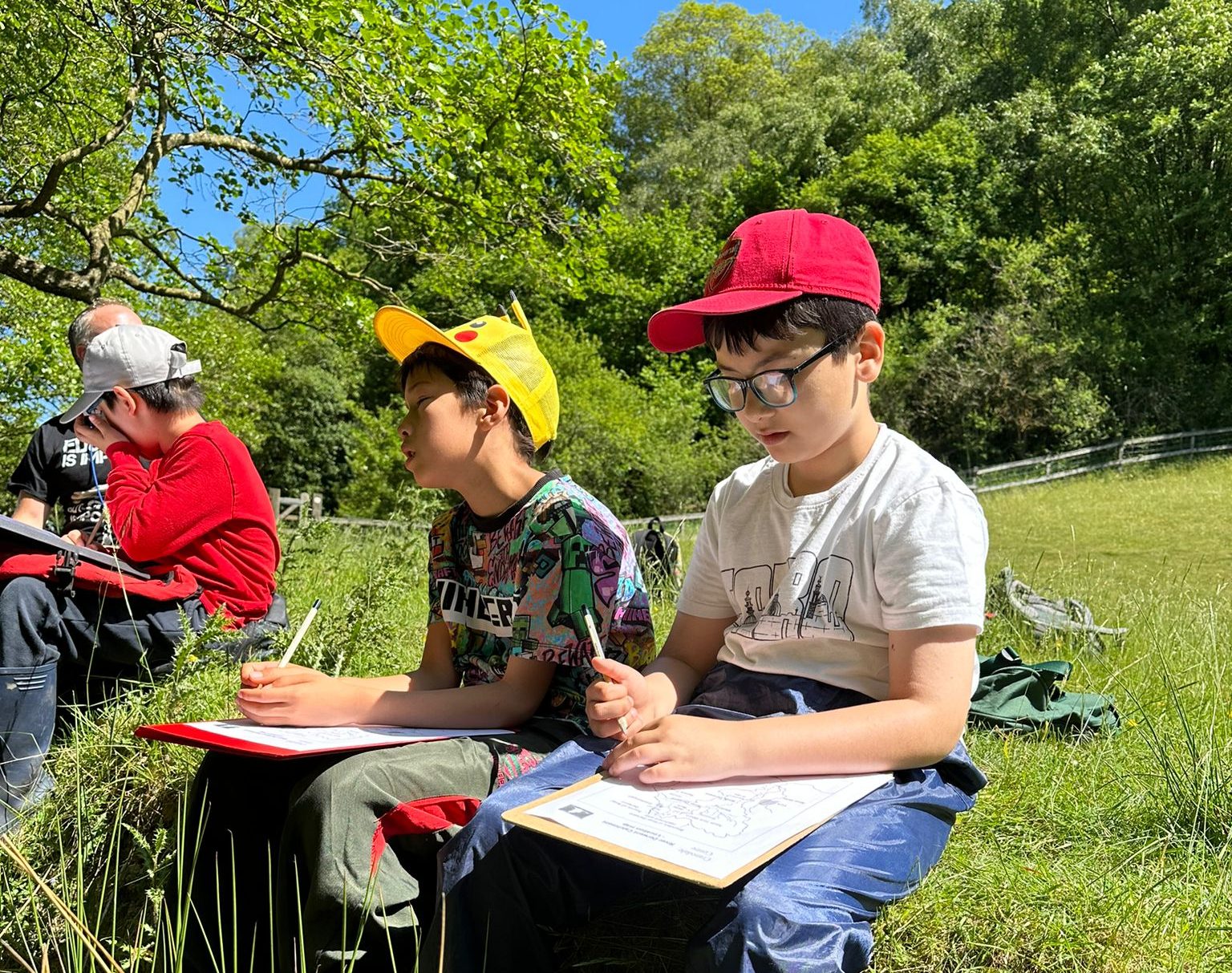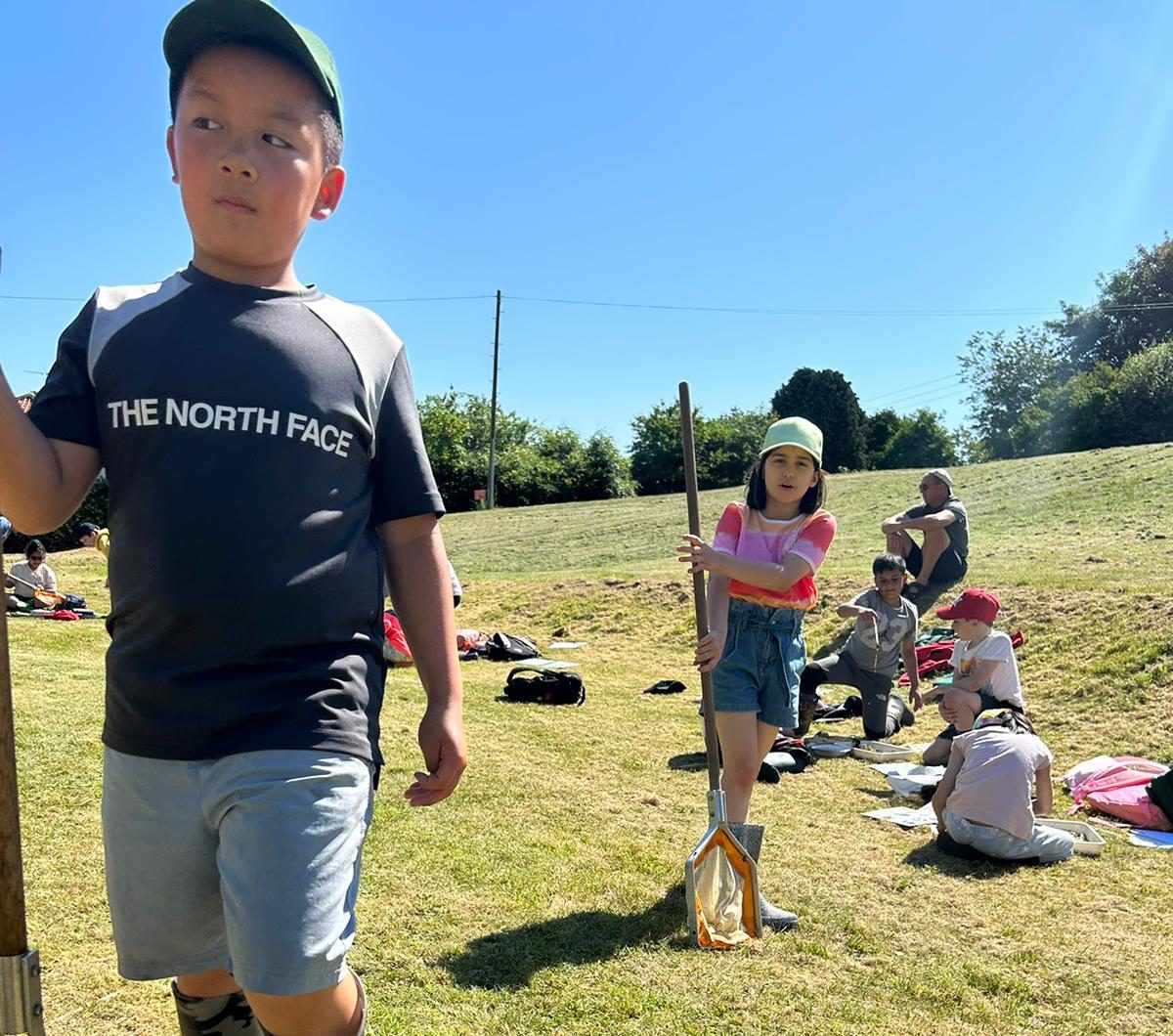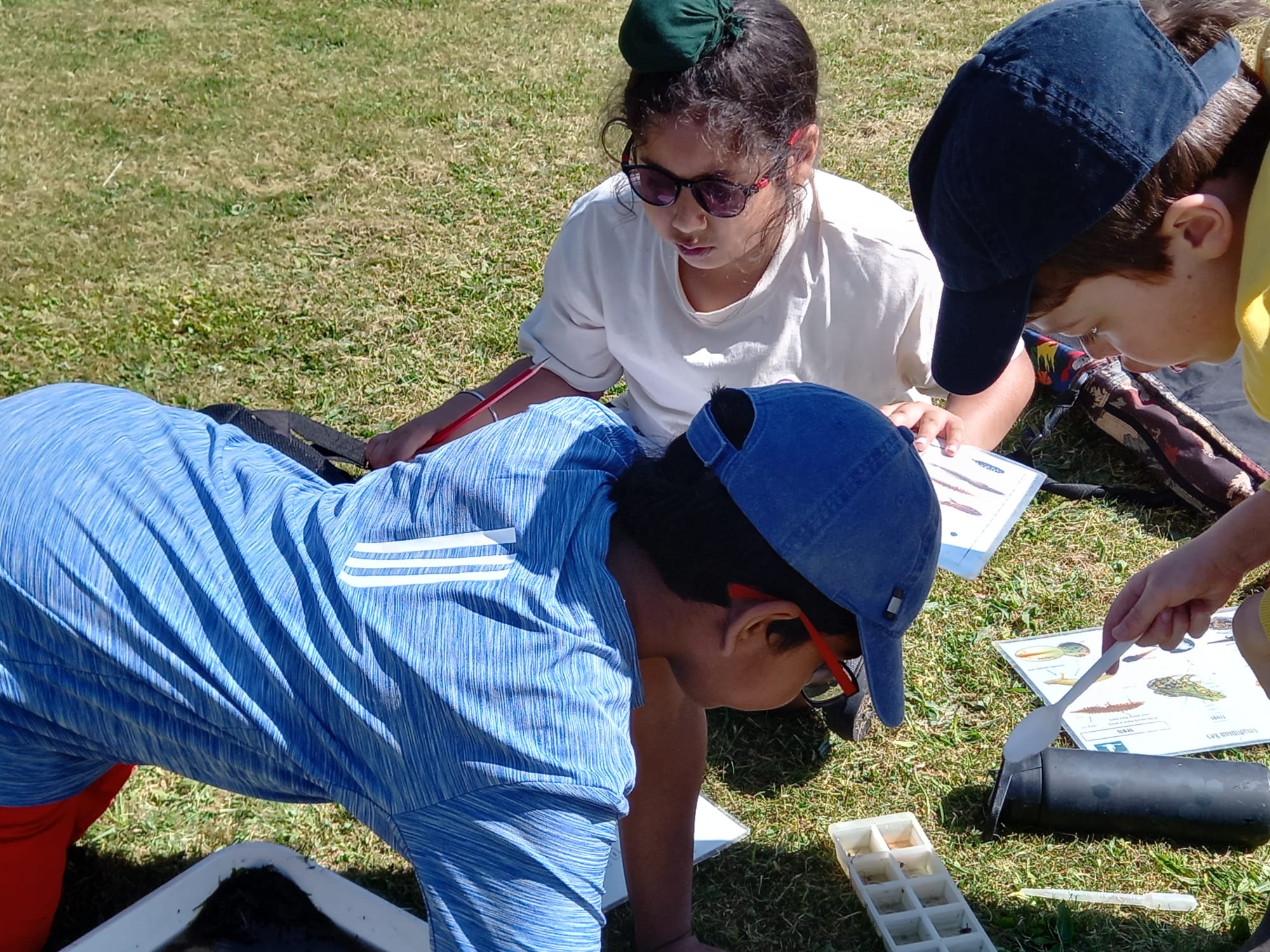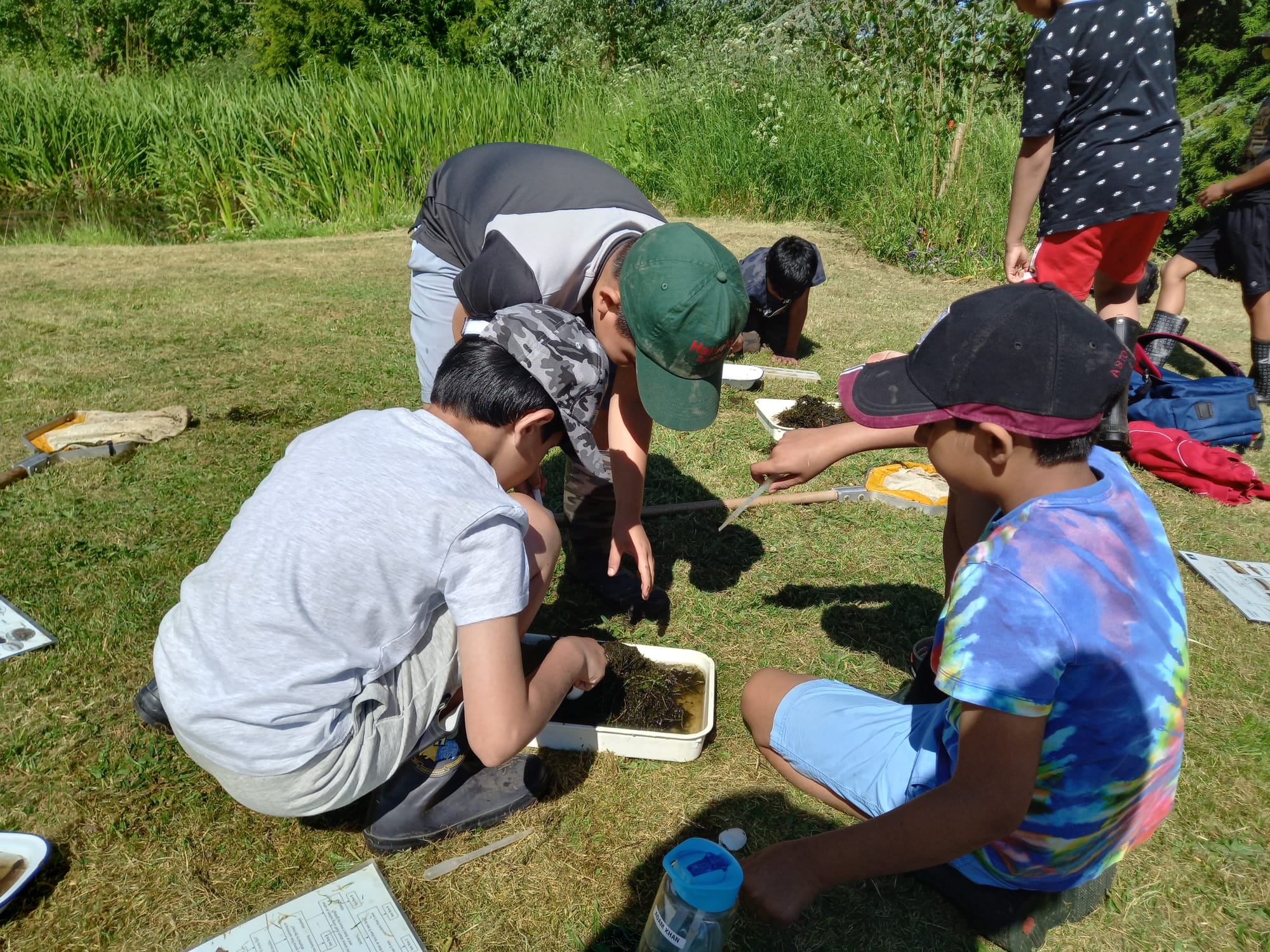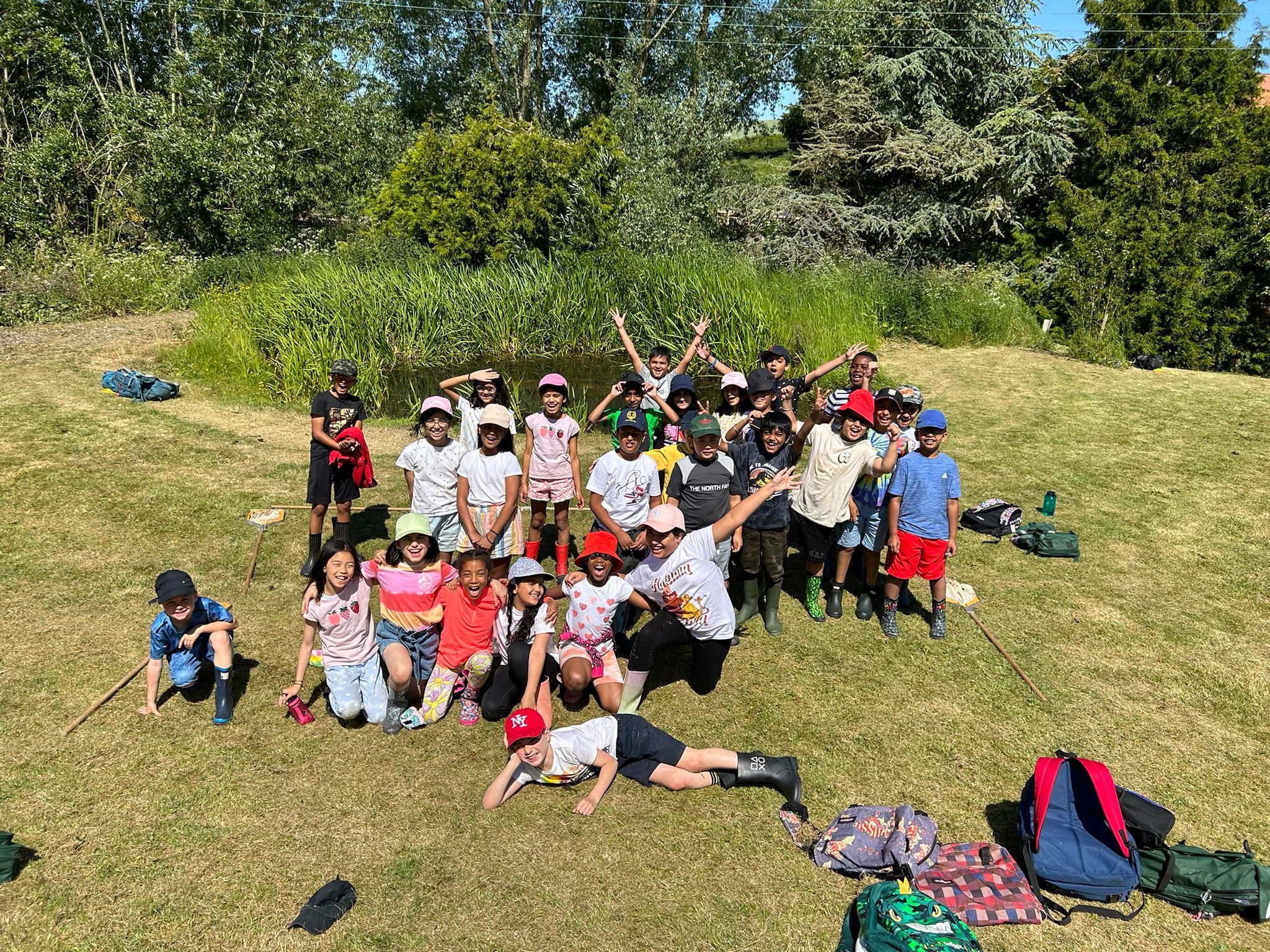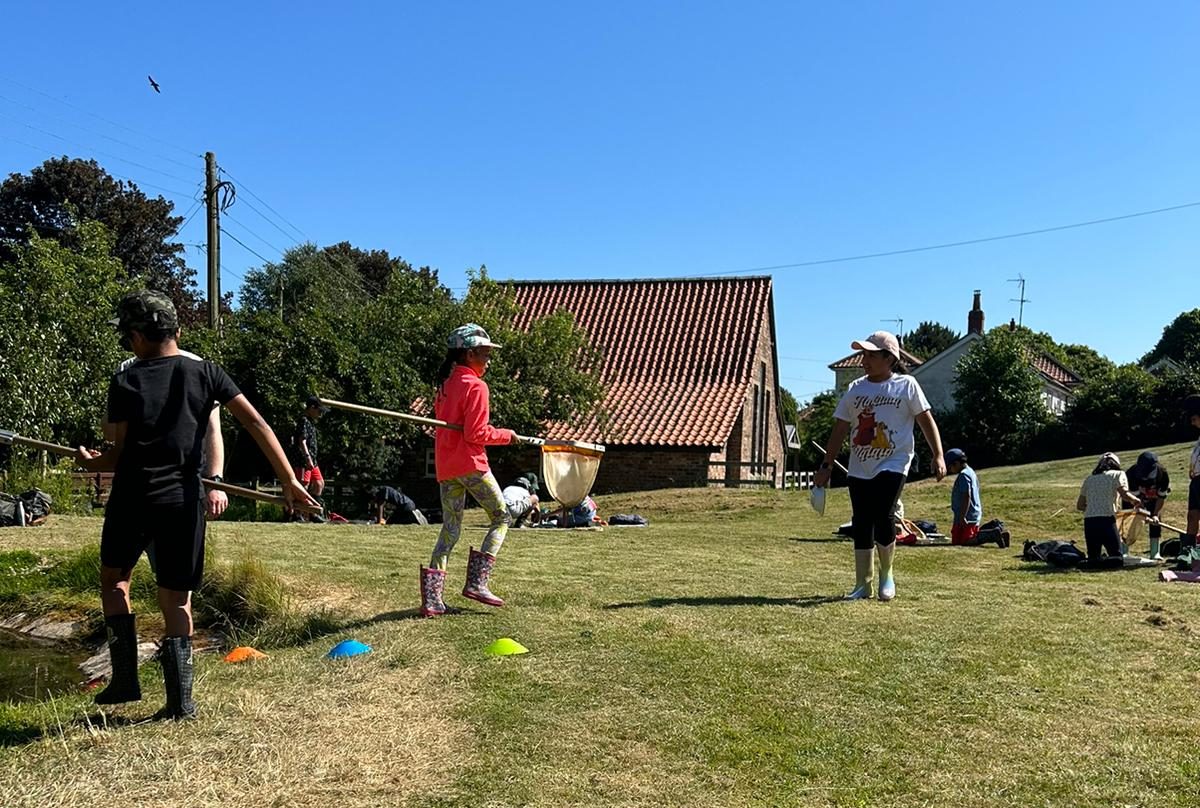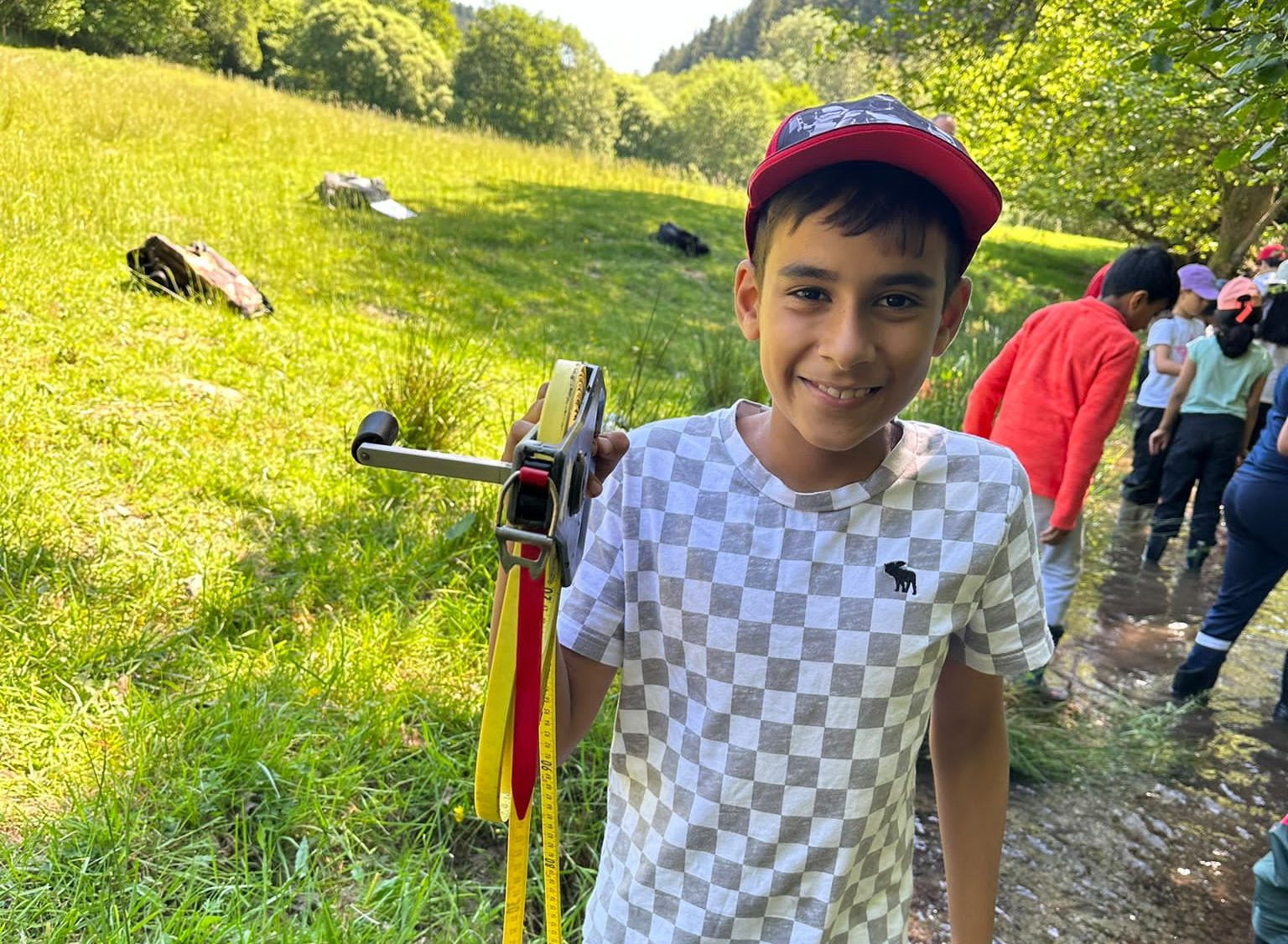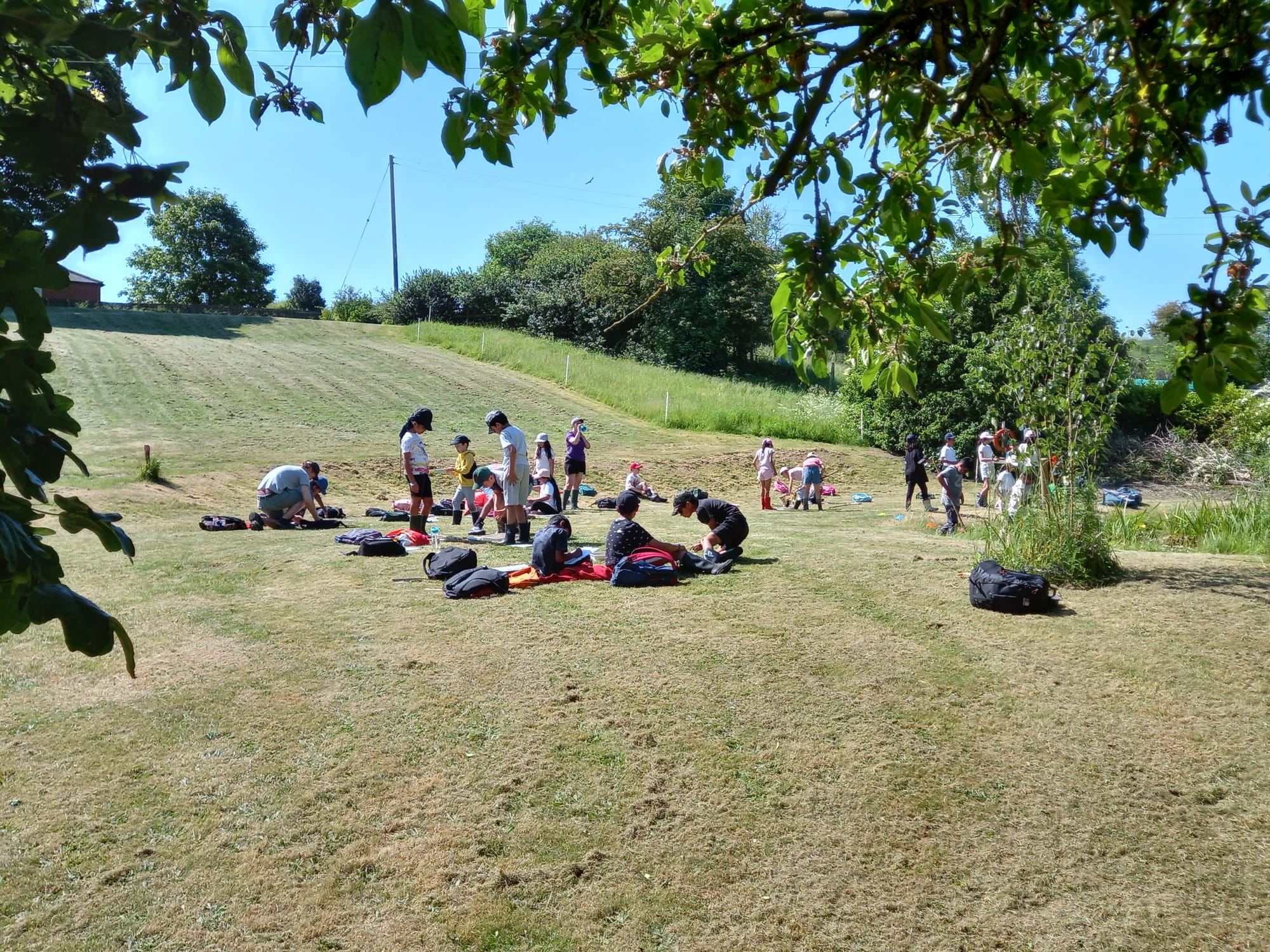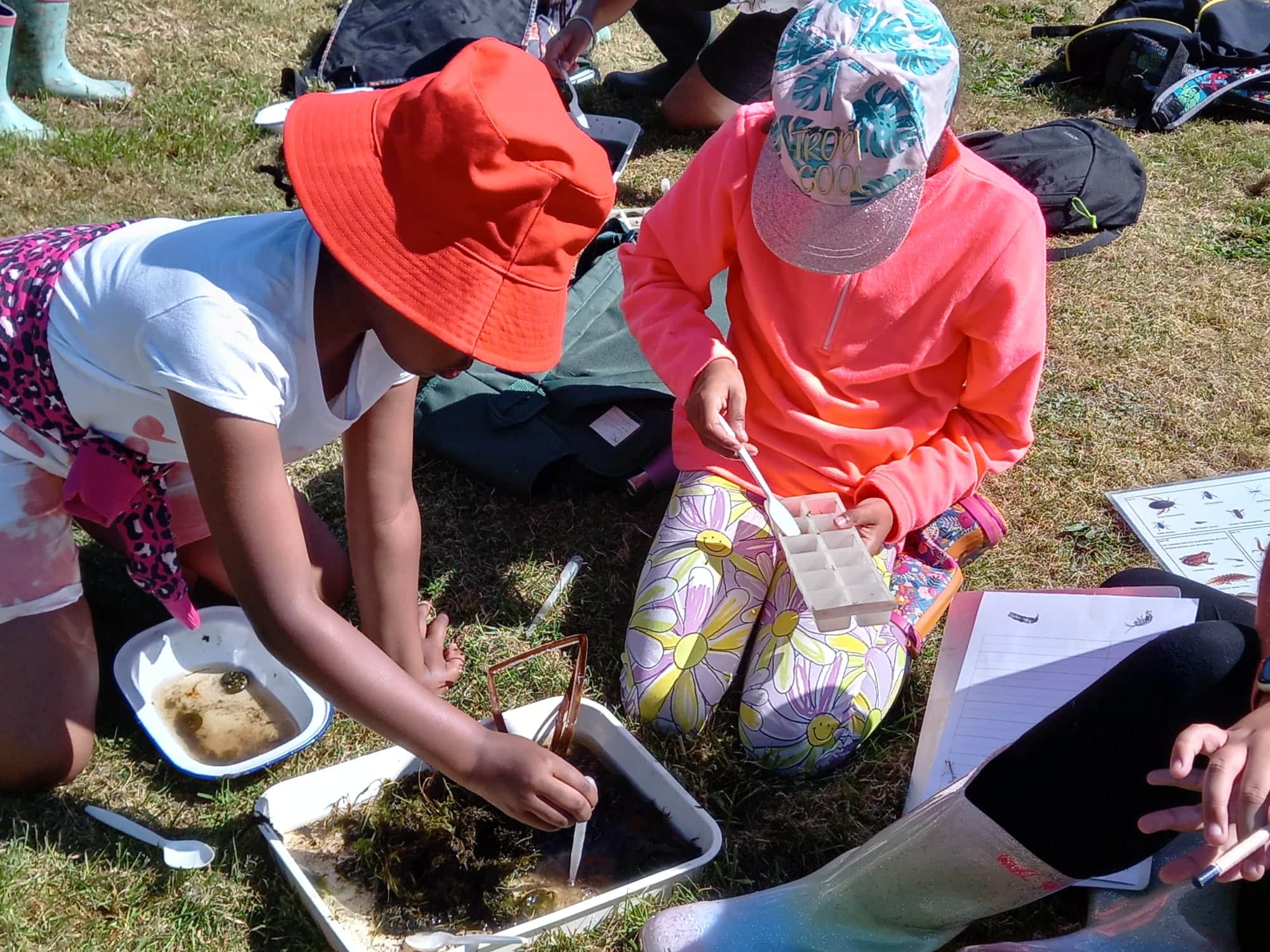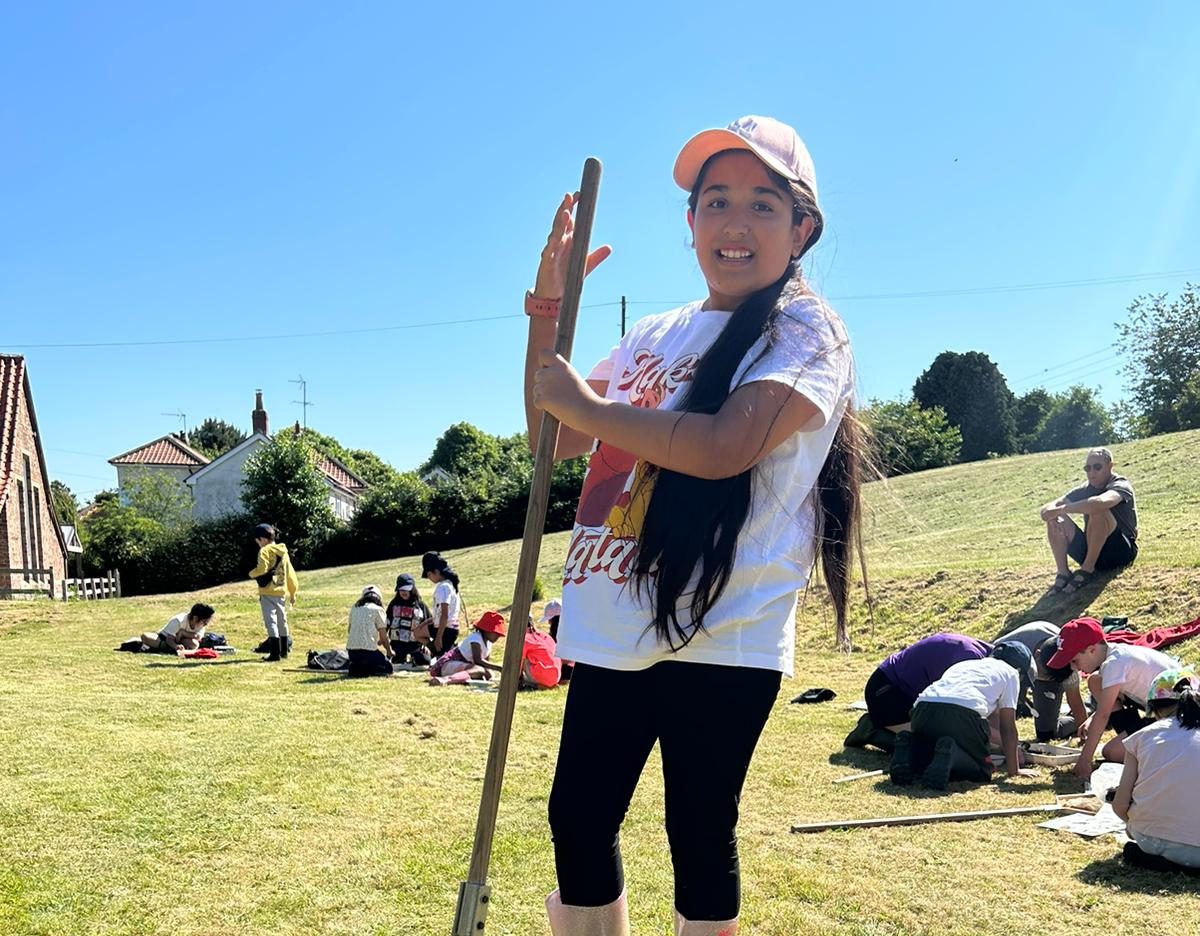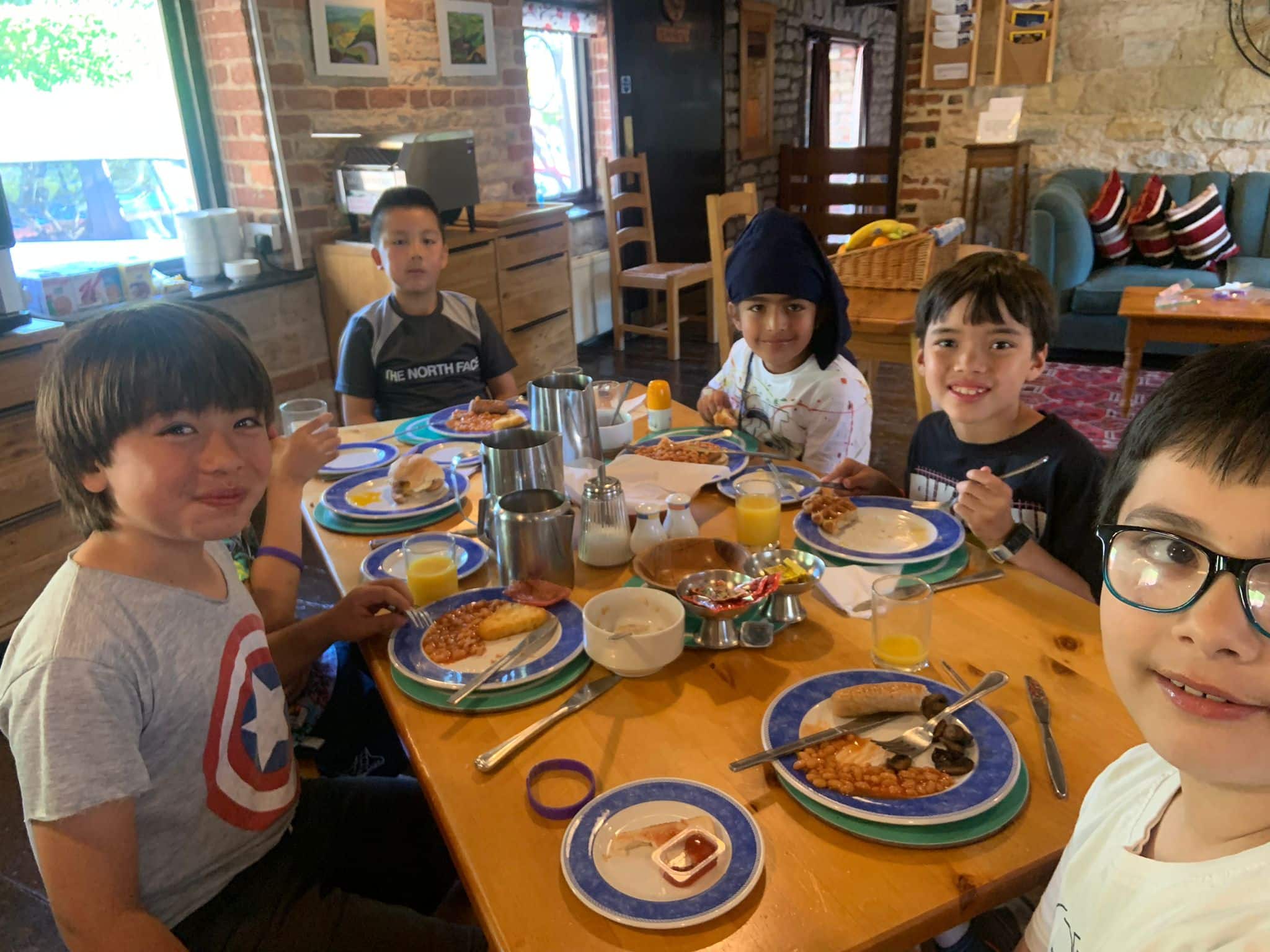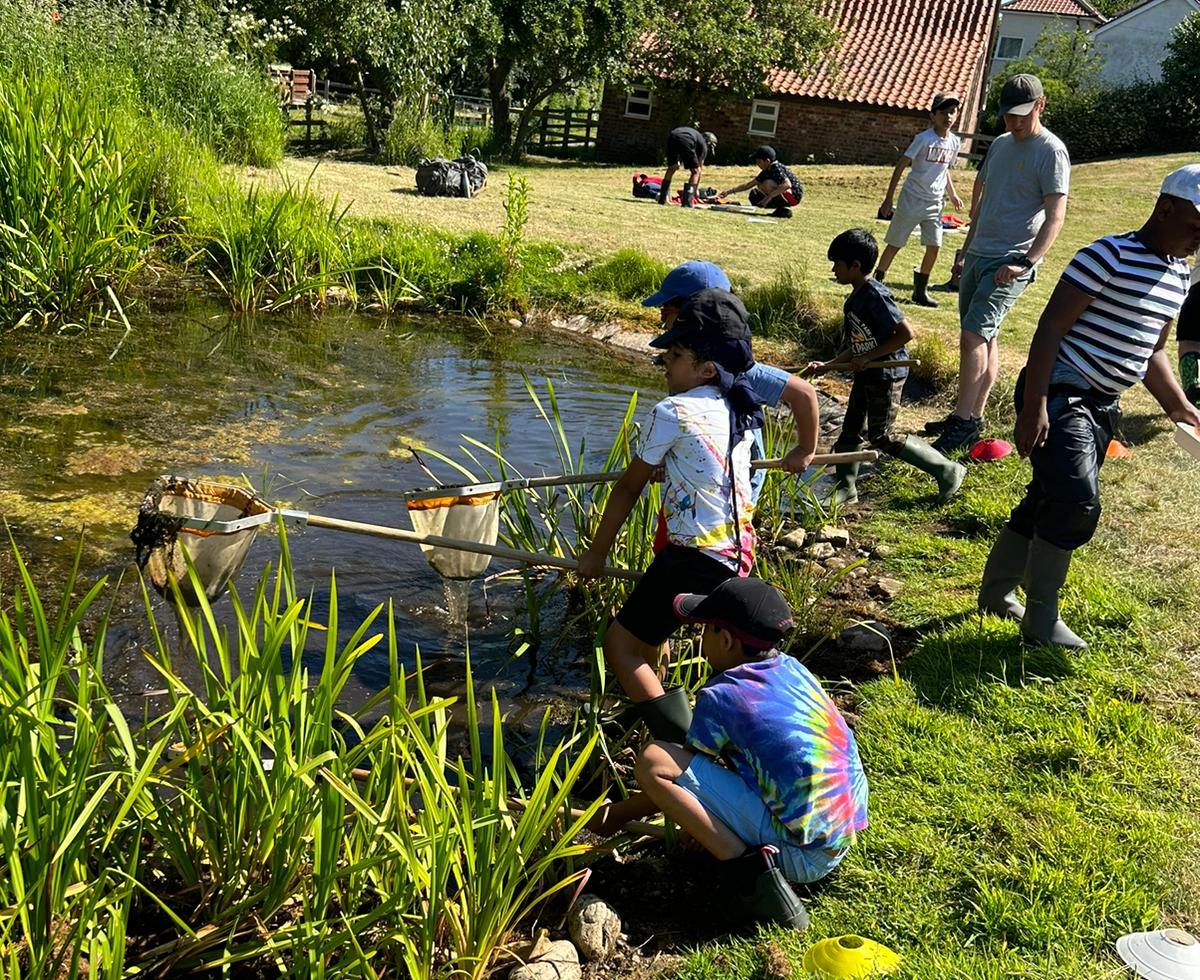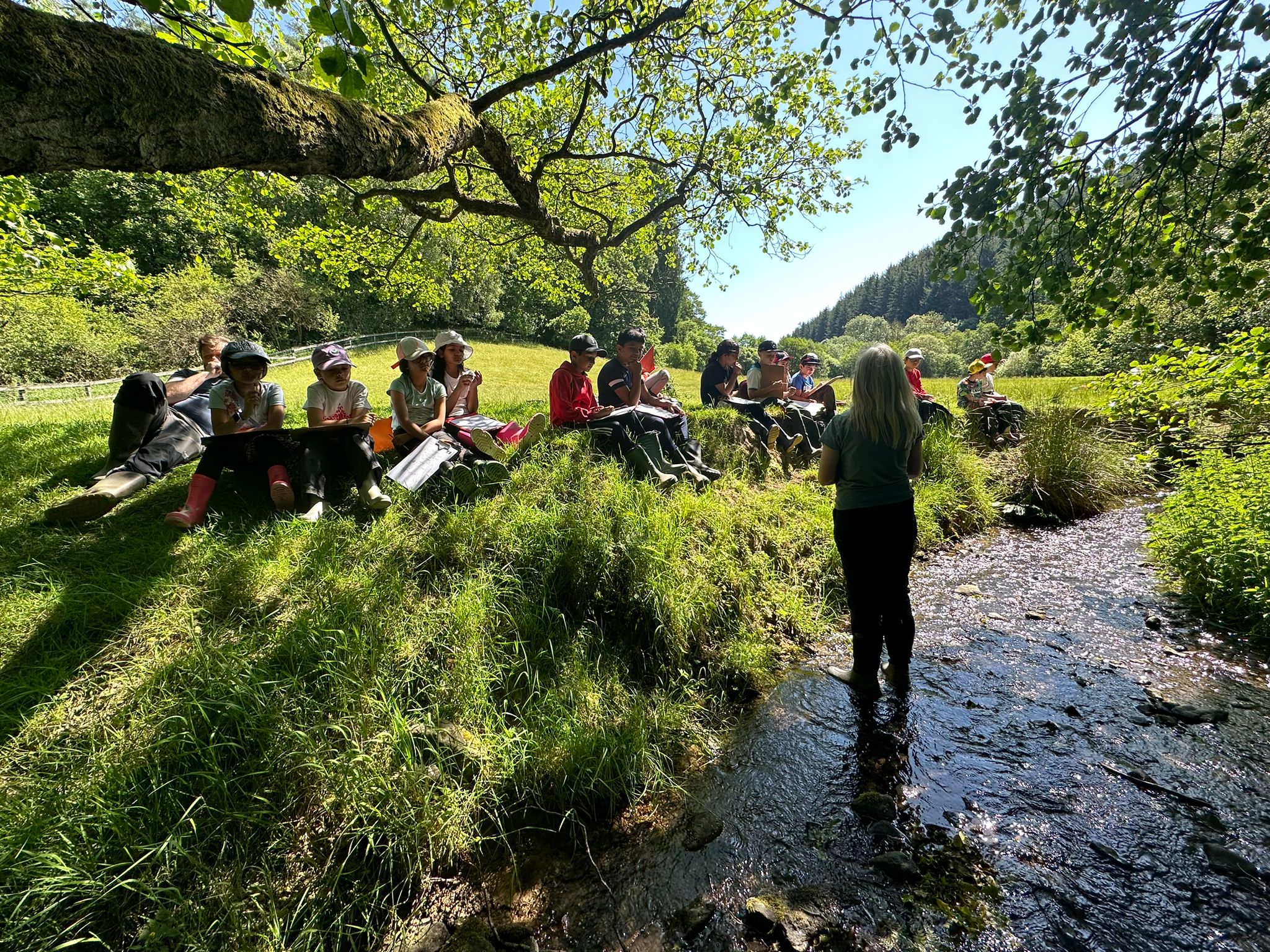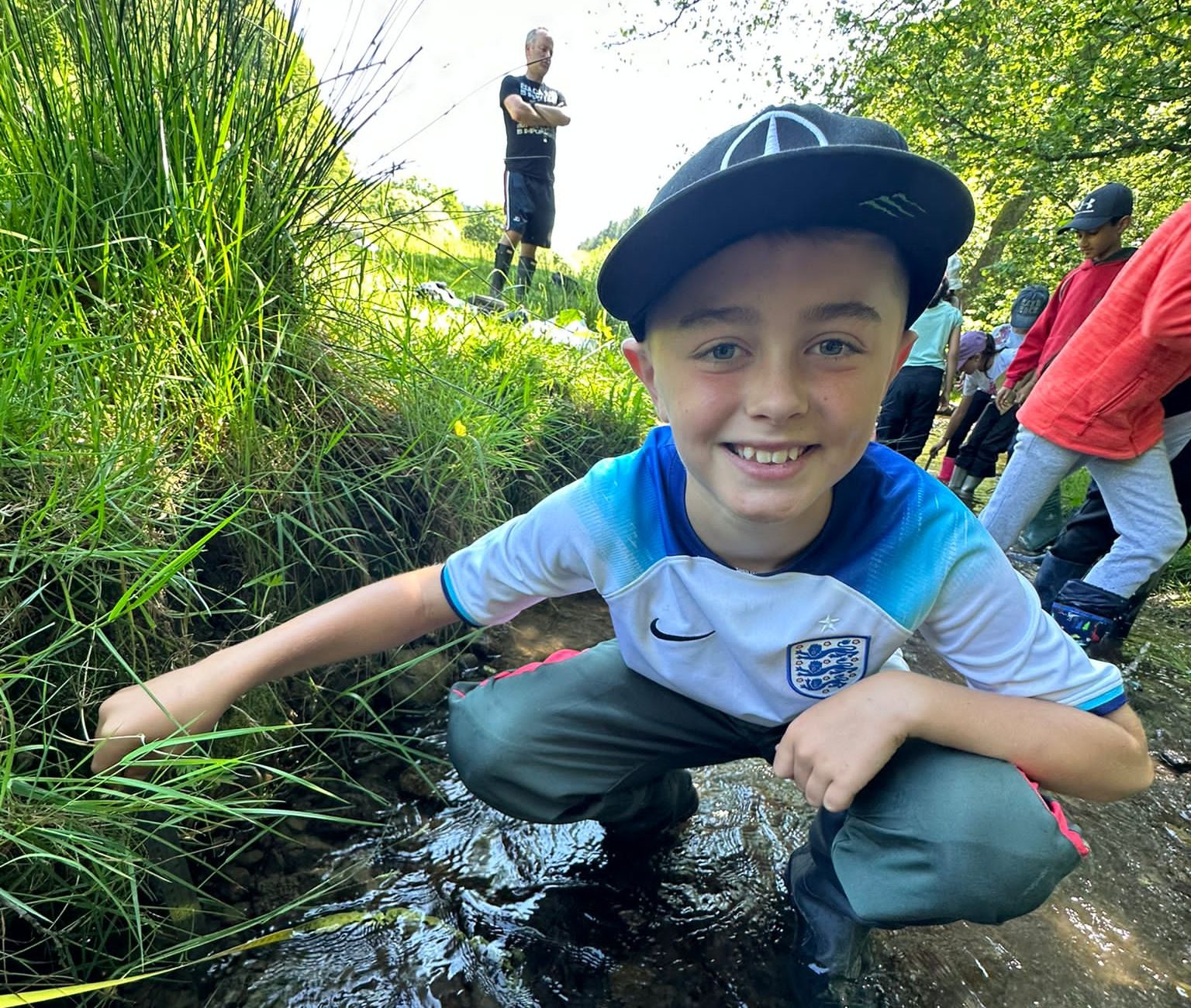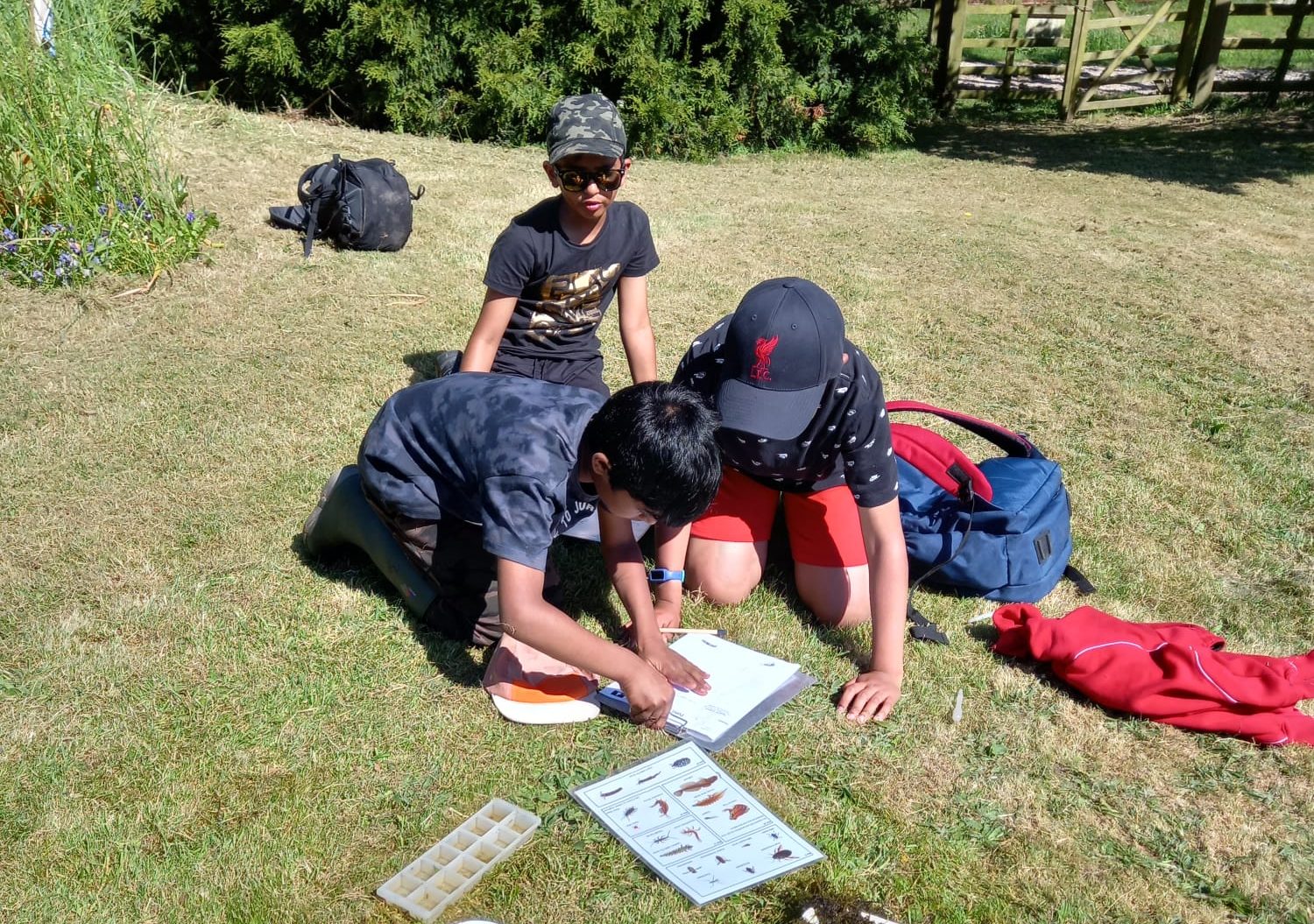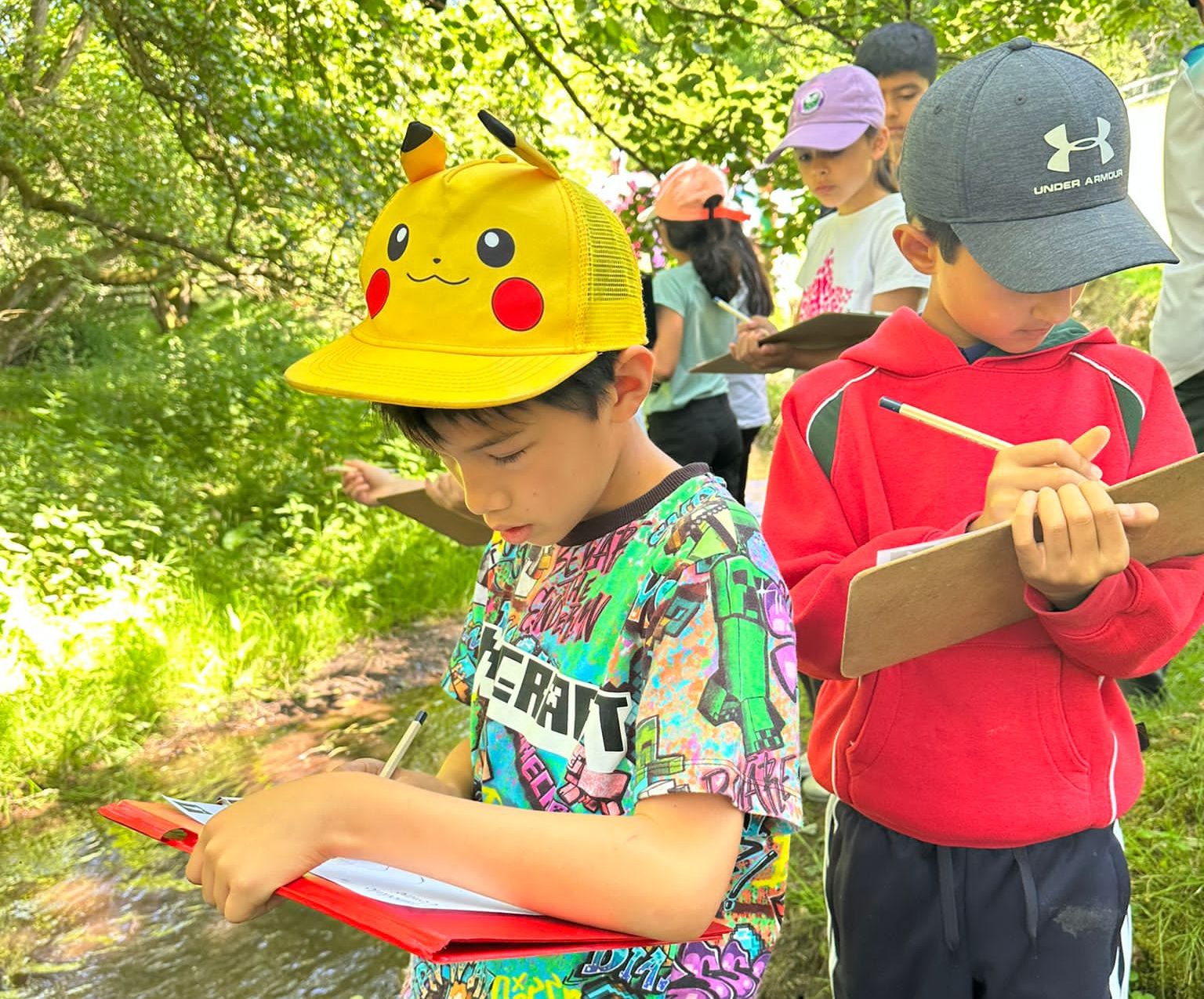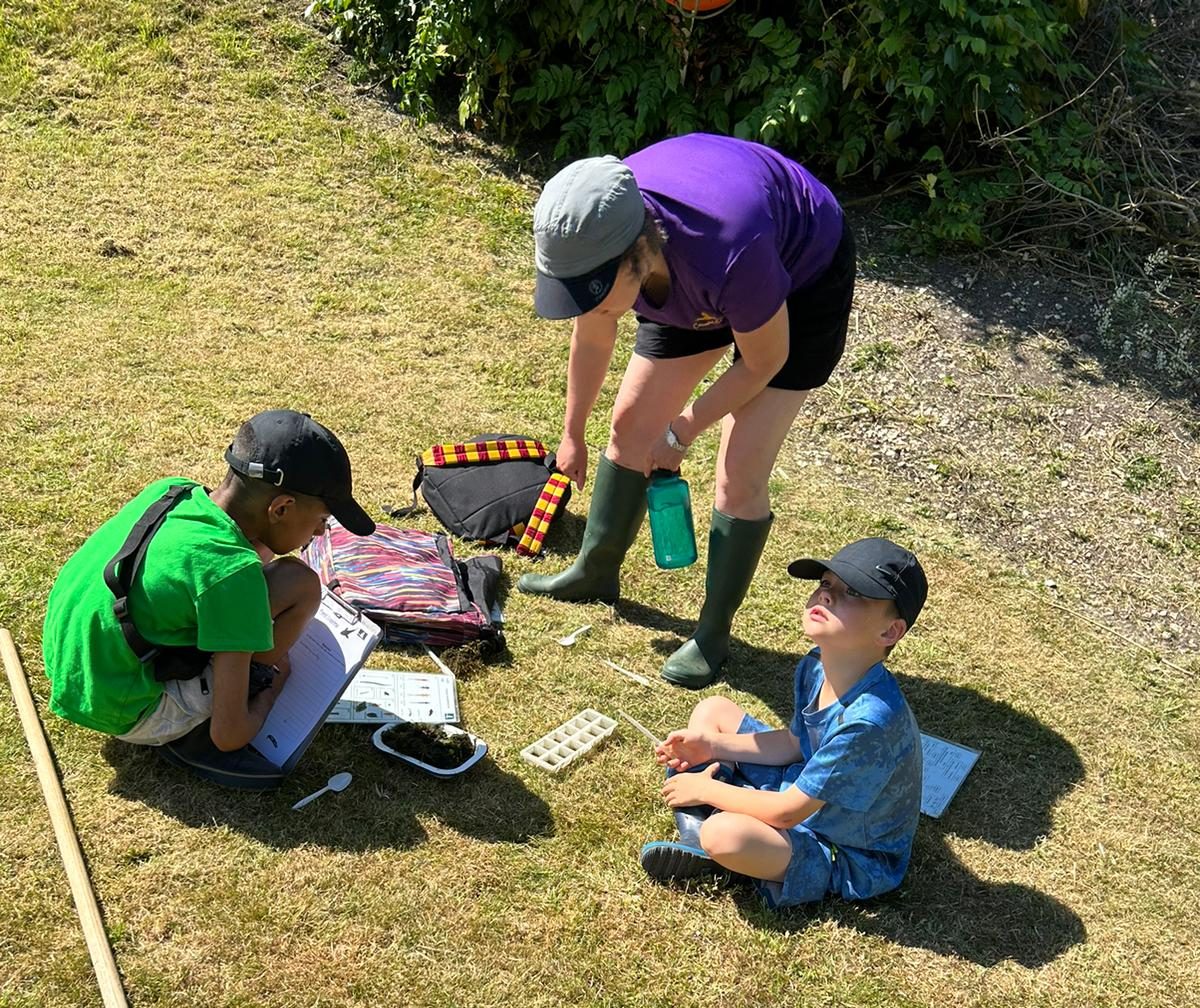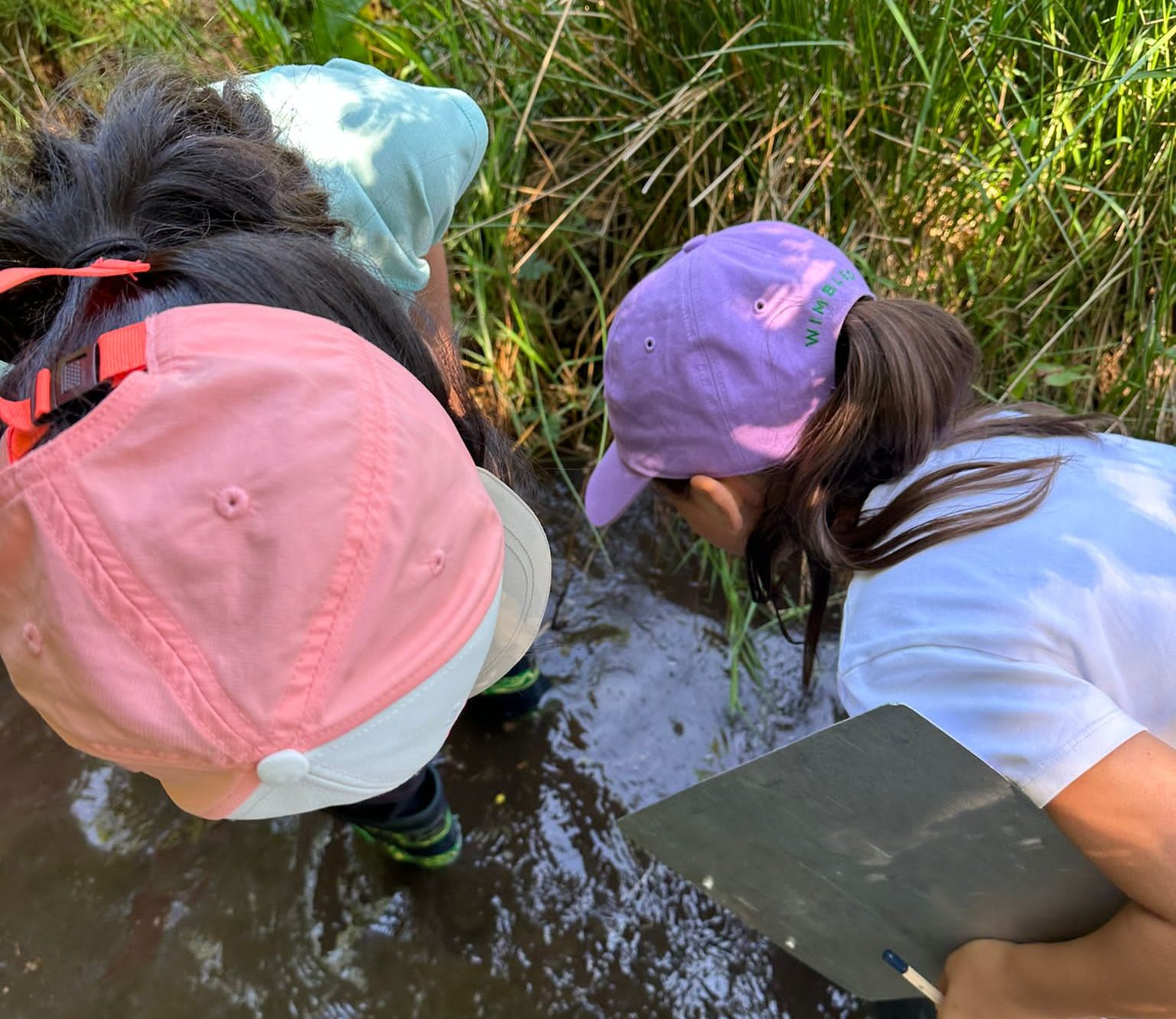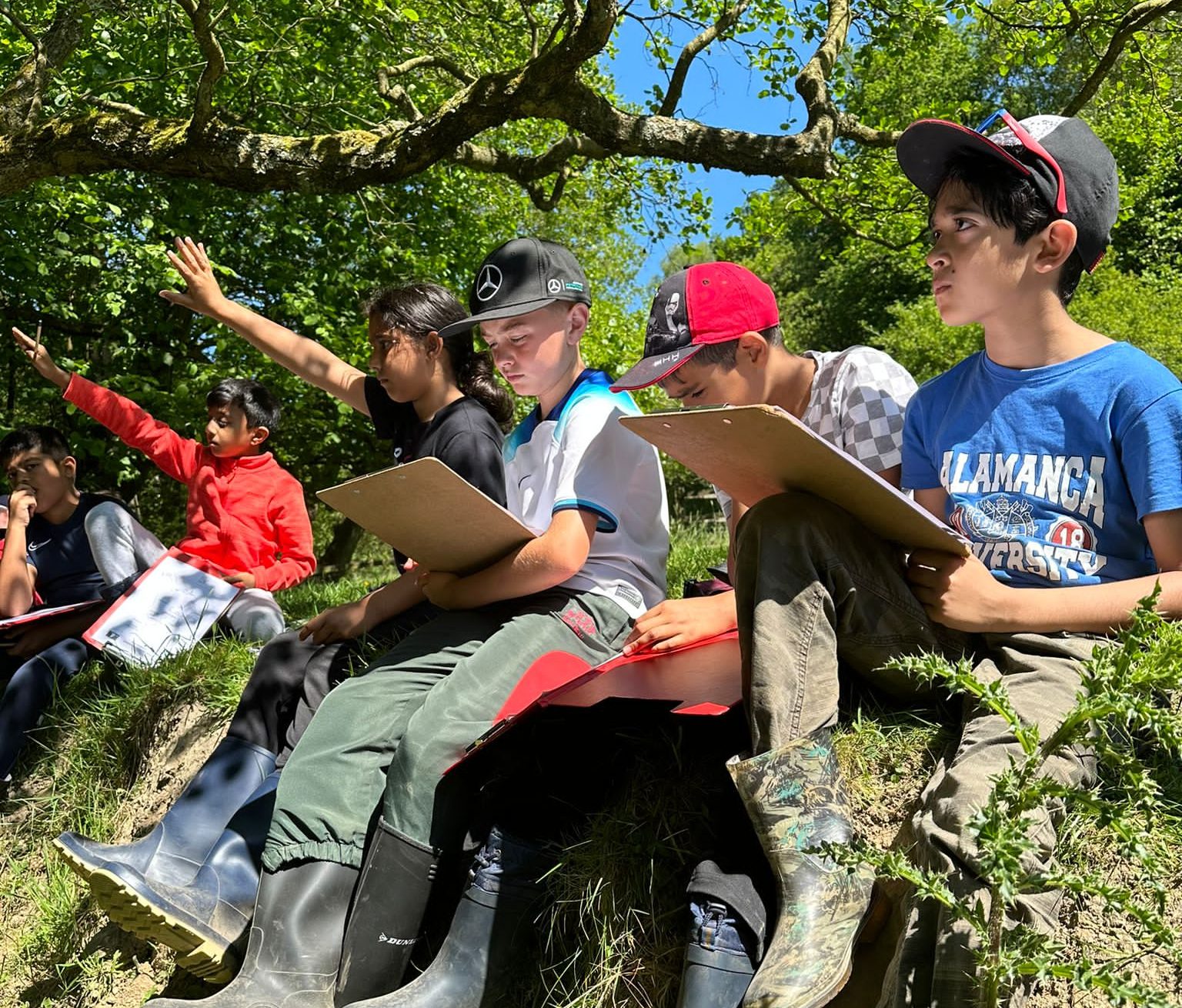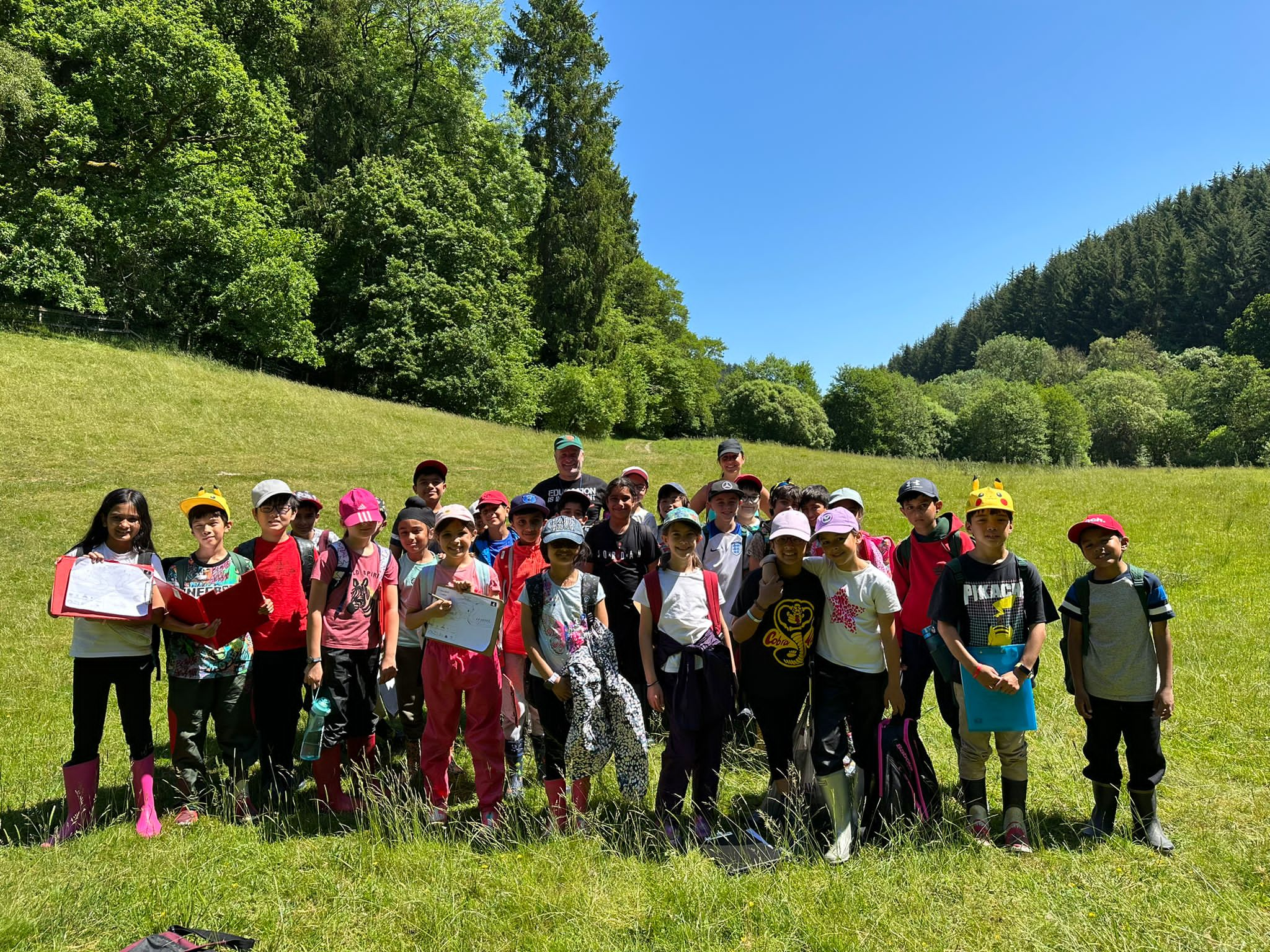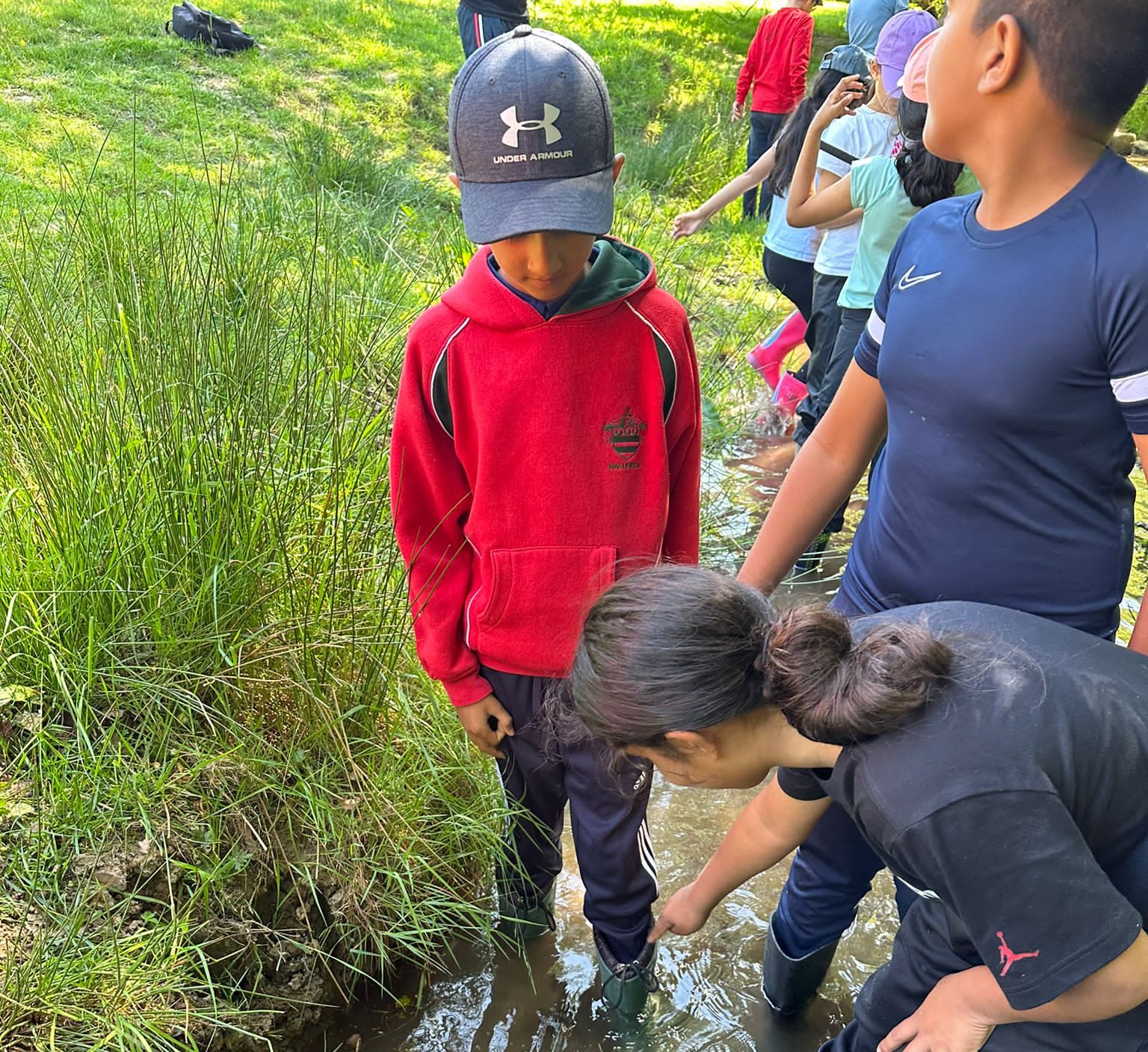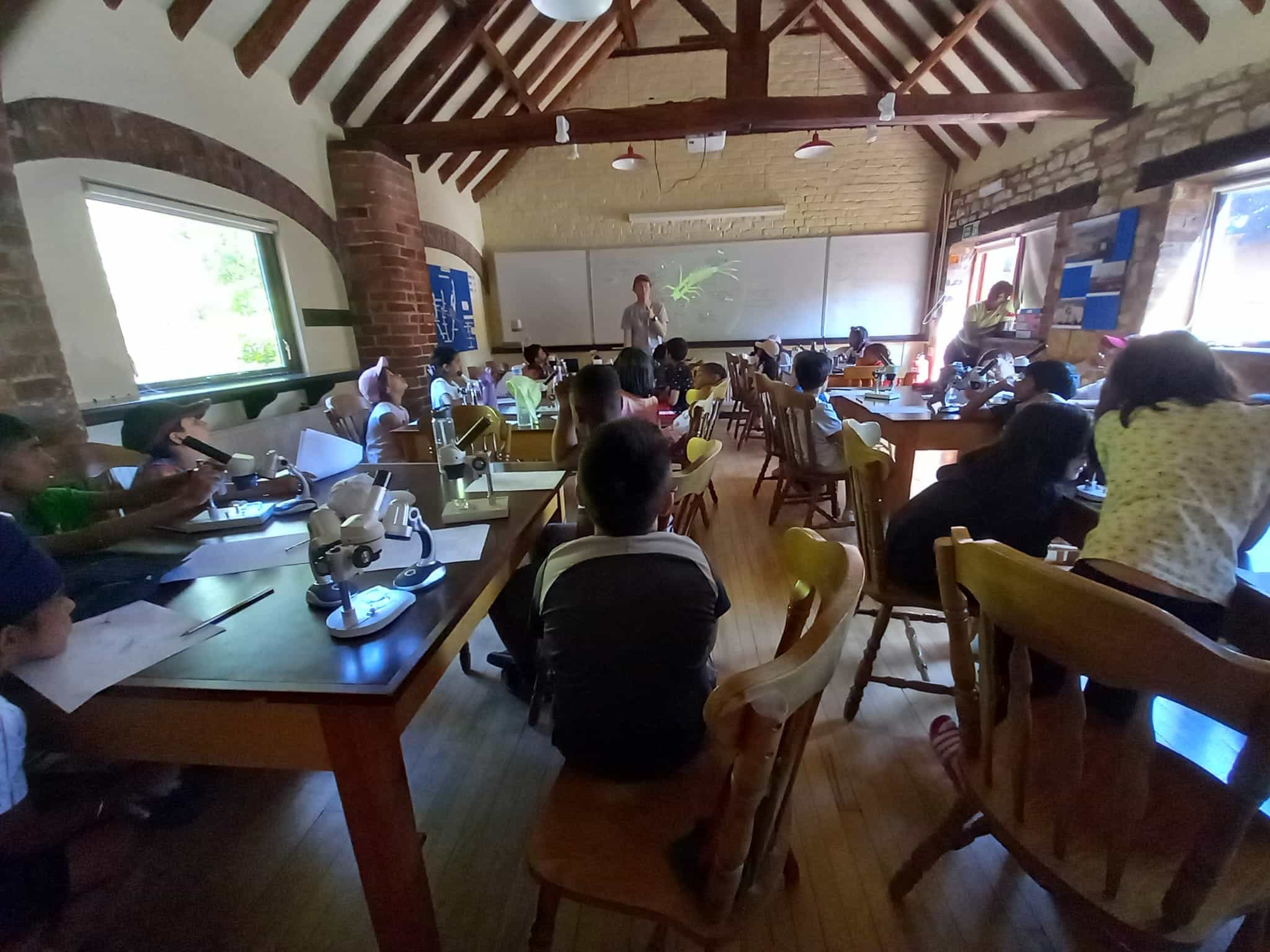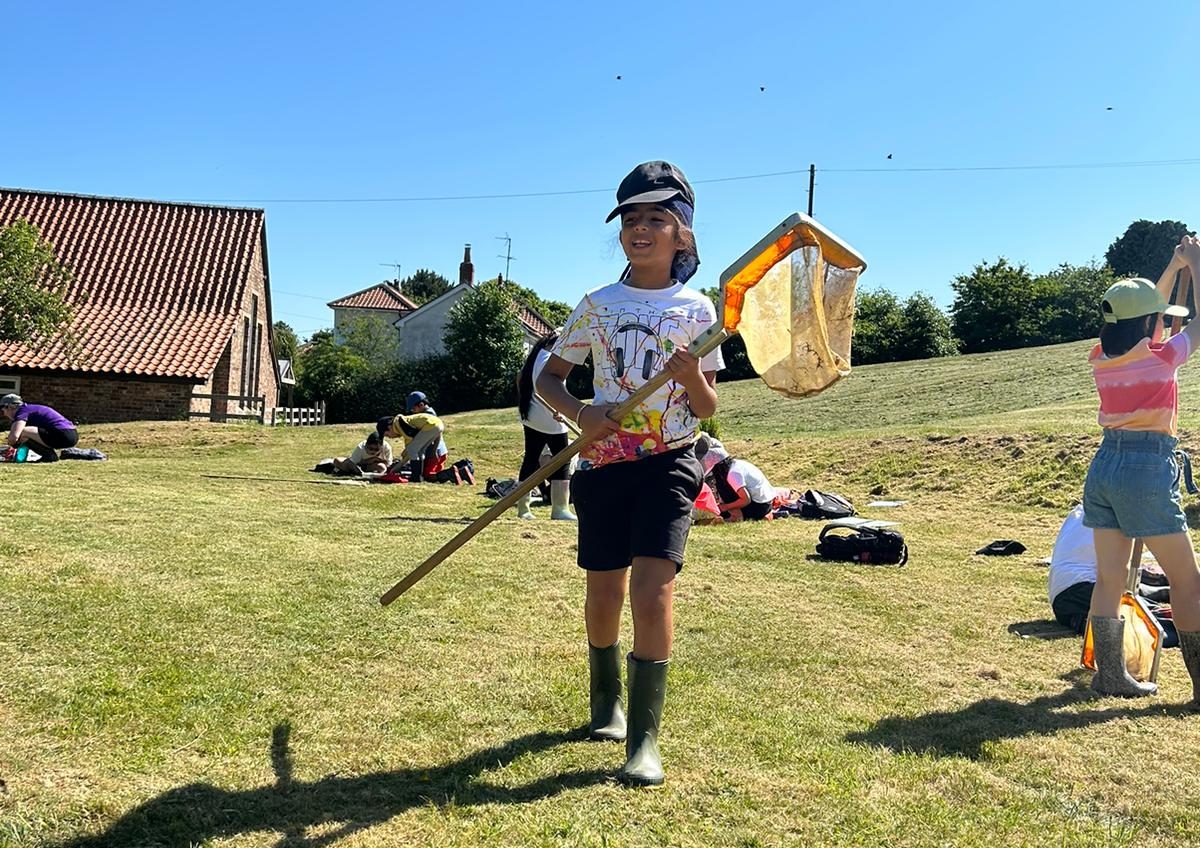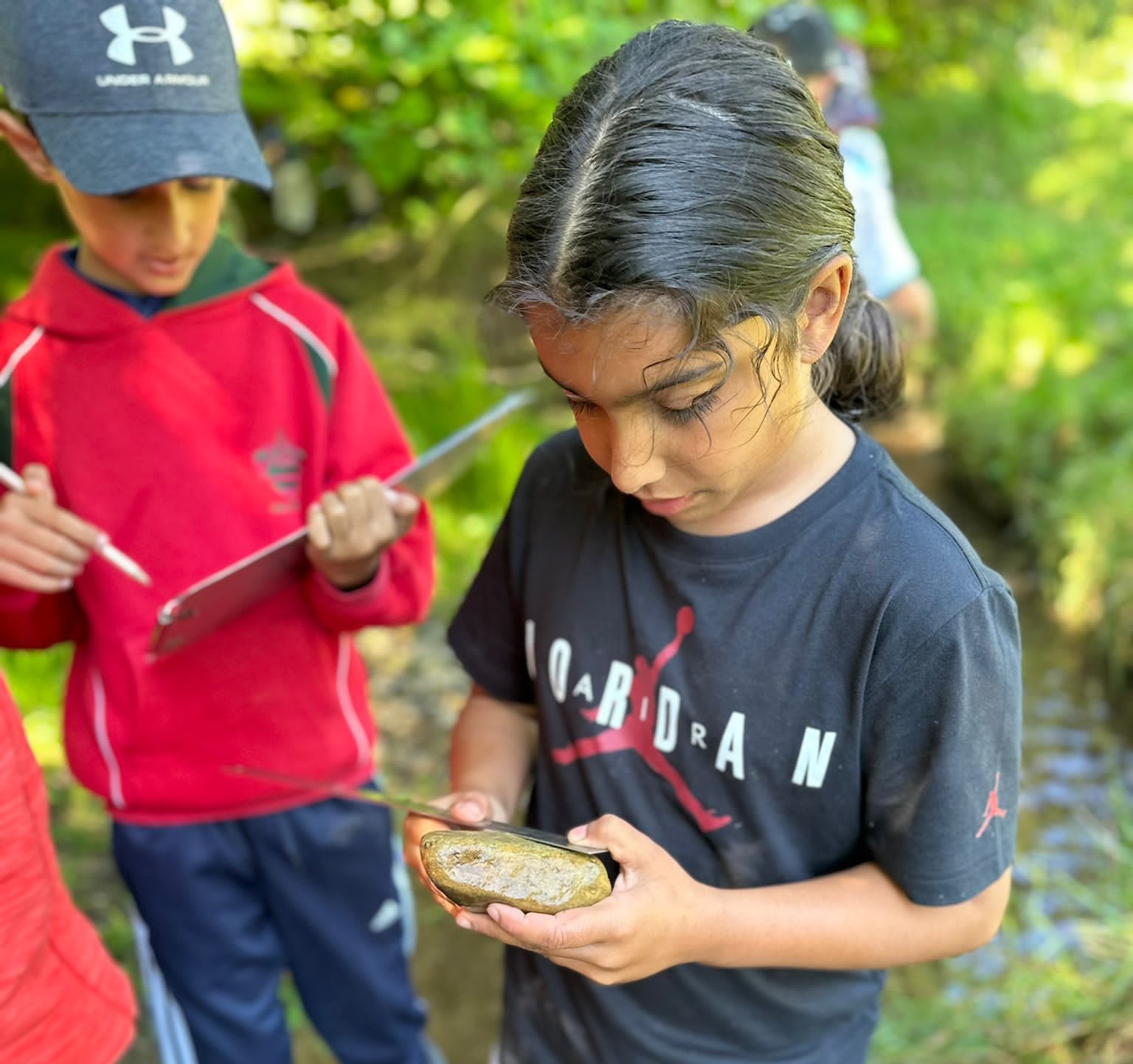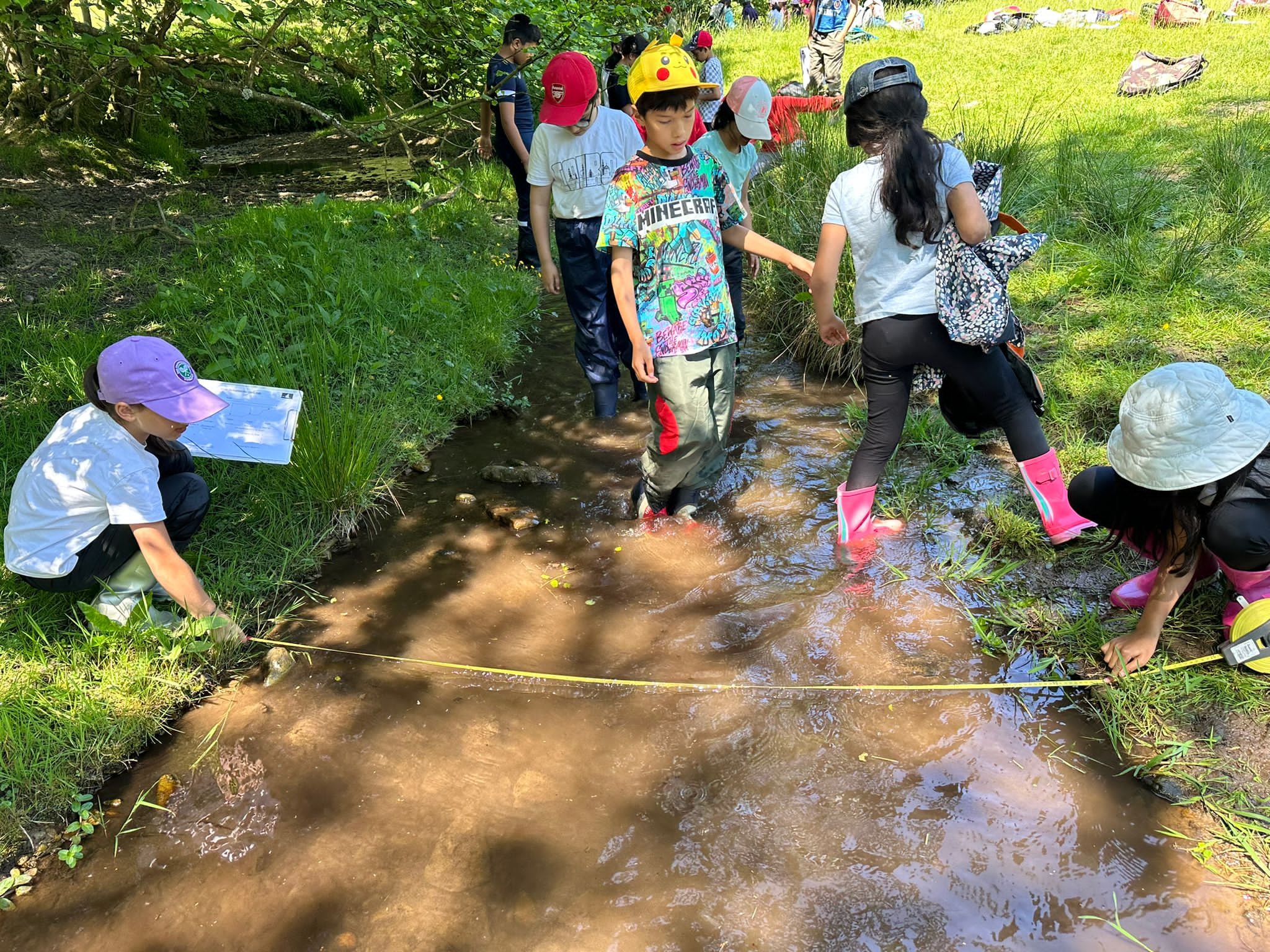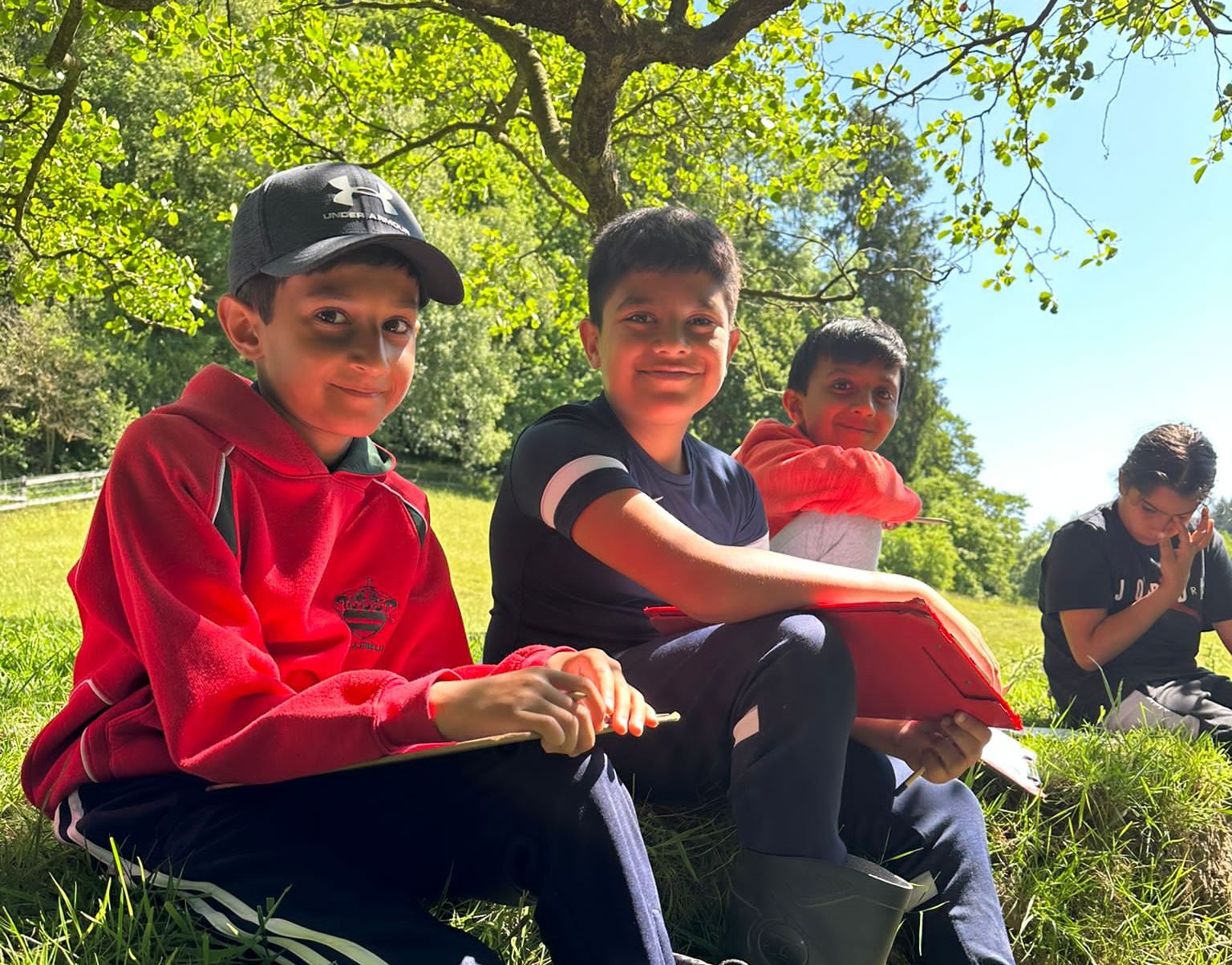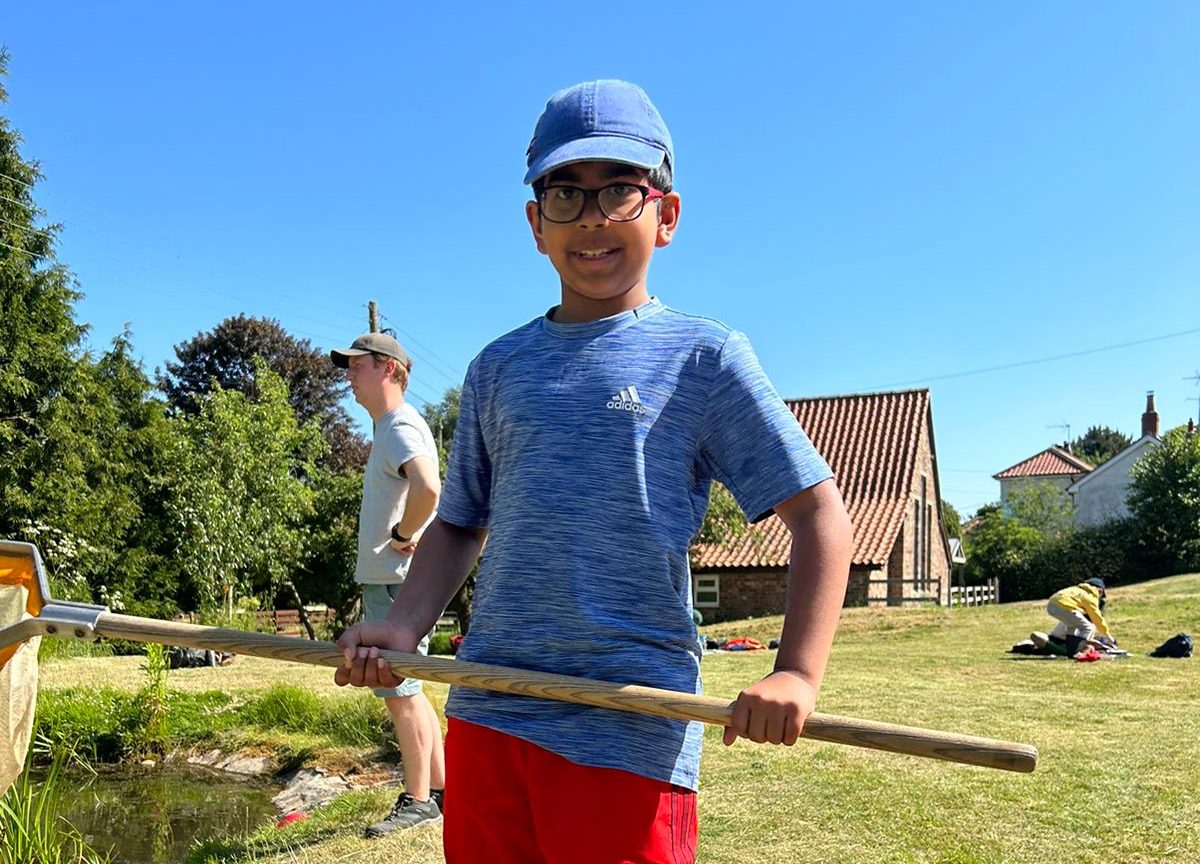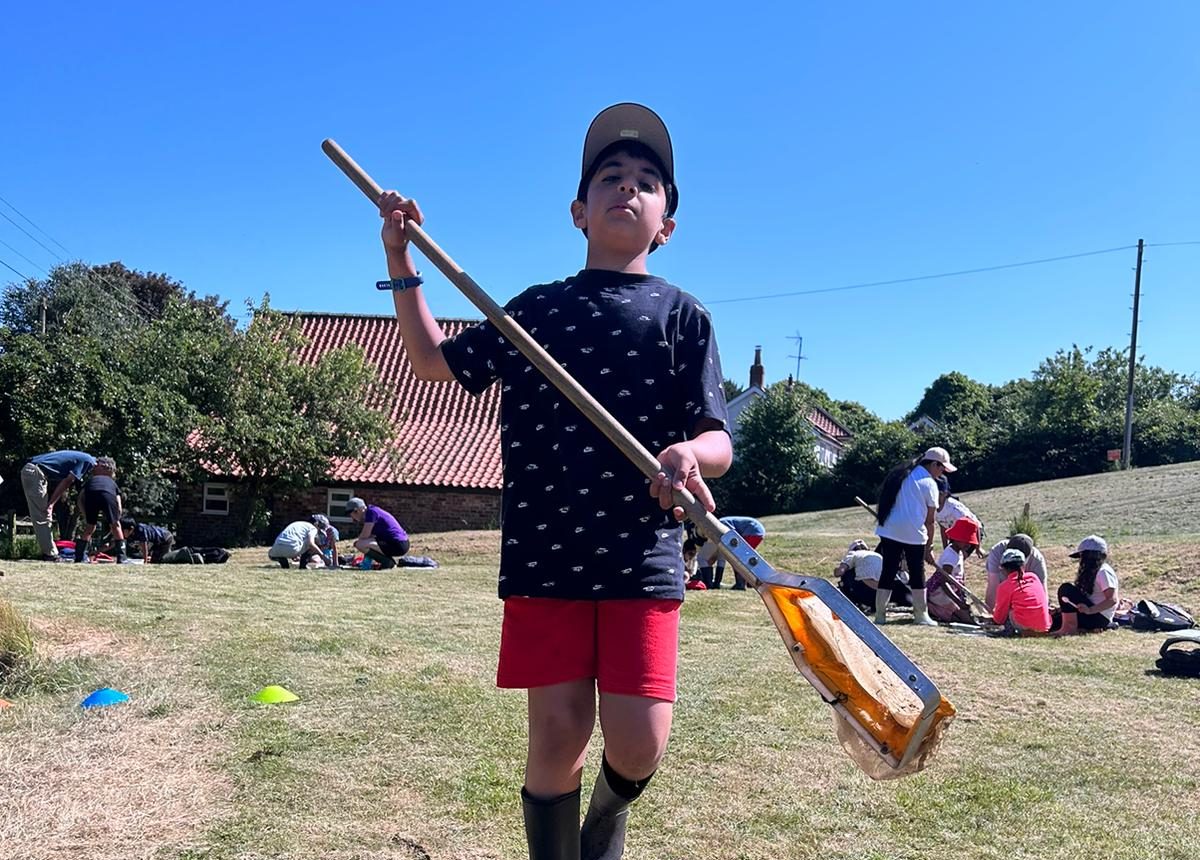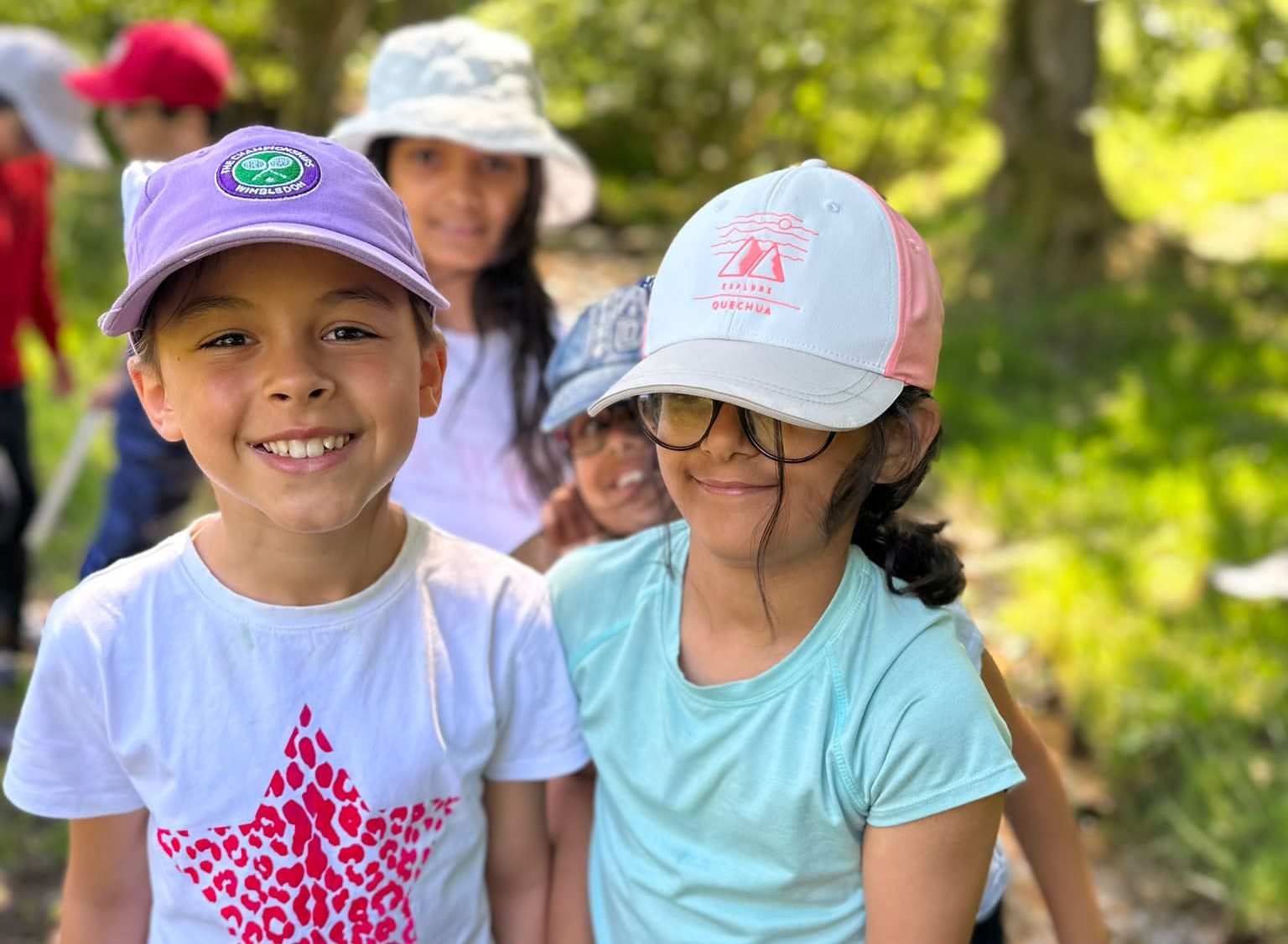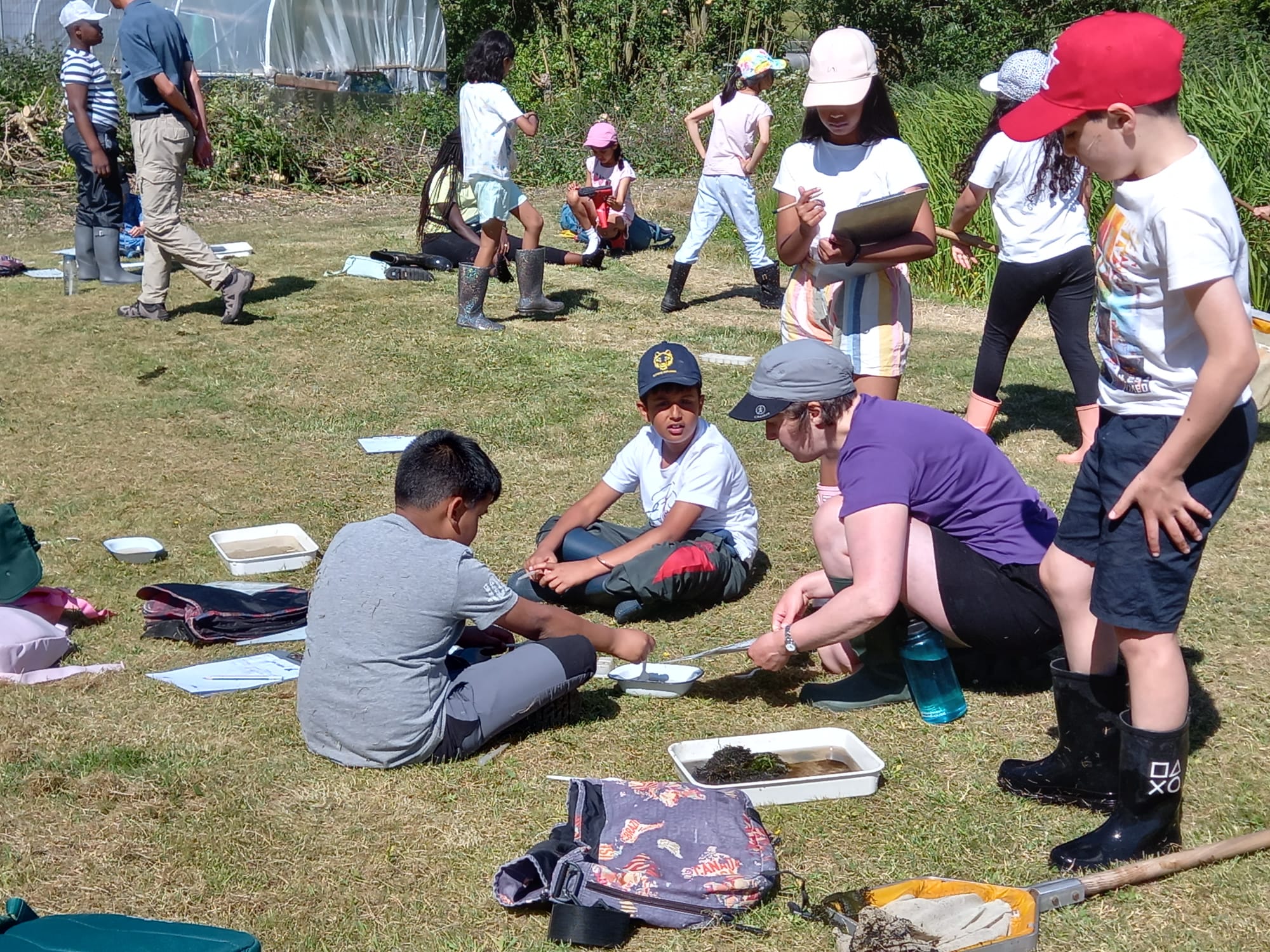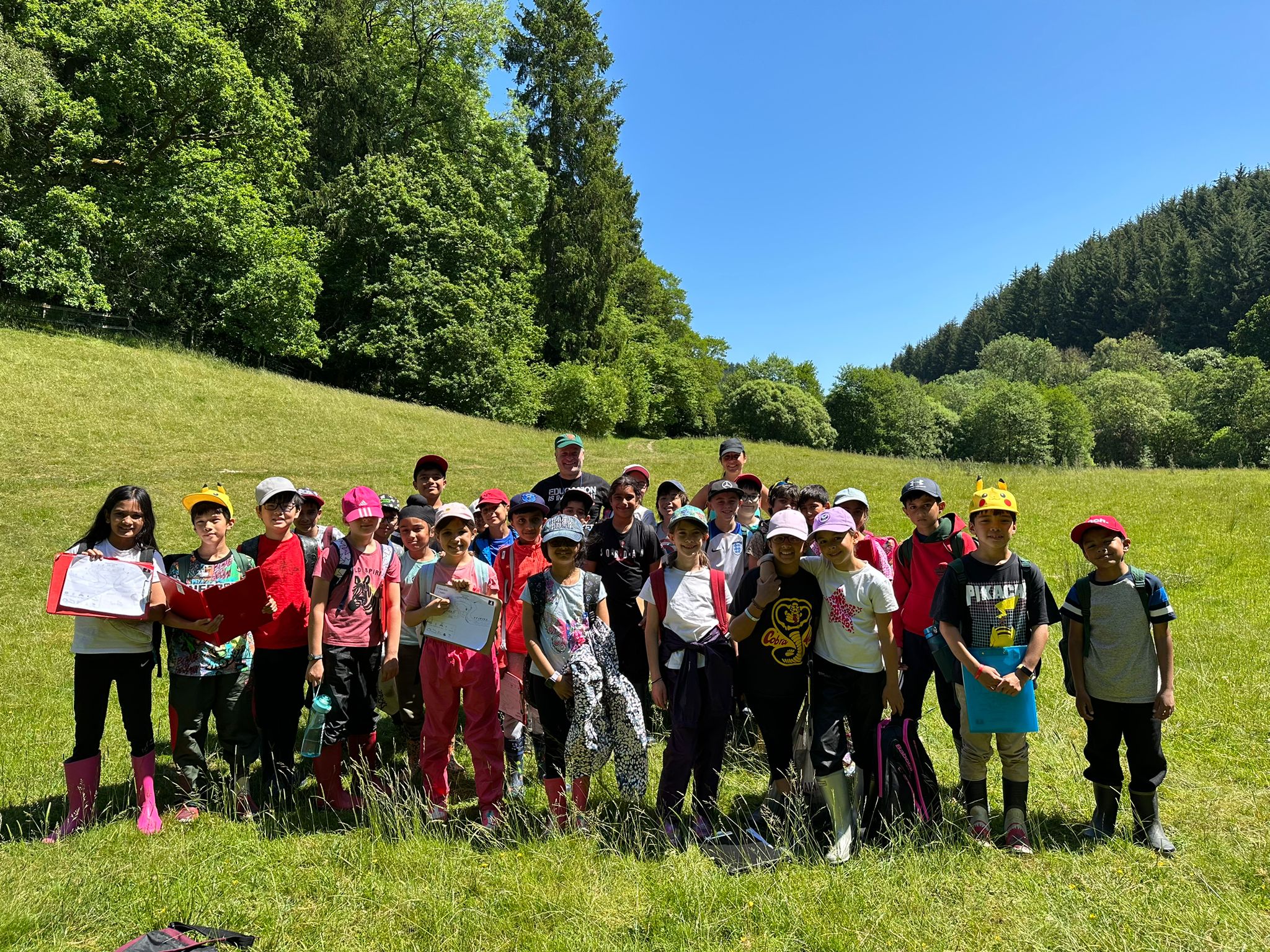 Lots of activities
On Year 4's penultimate day at Cranedale, the sun continued to shine. The centre's courtyard was a lot quieter on Thursday morning with the children all being so tired from Wednesday's fun-filled adventures. Thursday was Group B's turn to travel to Dalby Forest and enhance their geography knowledge with the two river studies. Mr Moffatt was very upset when he didn't win the traditional 'boat race', as he was superbly beaten by Preet's craftsmanship in the boat-building stakes… The day was topped off with a visit to Thornton Le Dale for an ice cream. (Mr D has decided he wants to retire here!)
Meanwhile, Group A discovered many creatures whilst pond dipping. It was amazing to see their eyes light up as they identified various mini beasts and their adaptations. In the afternoon they used microscopes to look at them in greater detail. Orienteering was next on the agenda, helping the children improve their map reading skills greatly.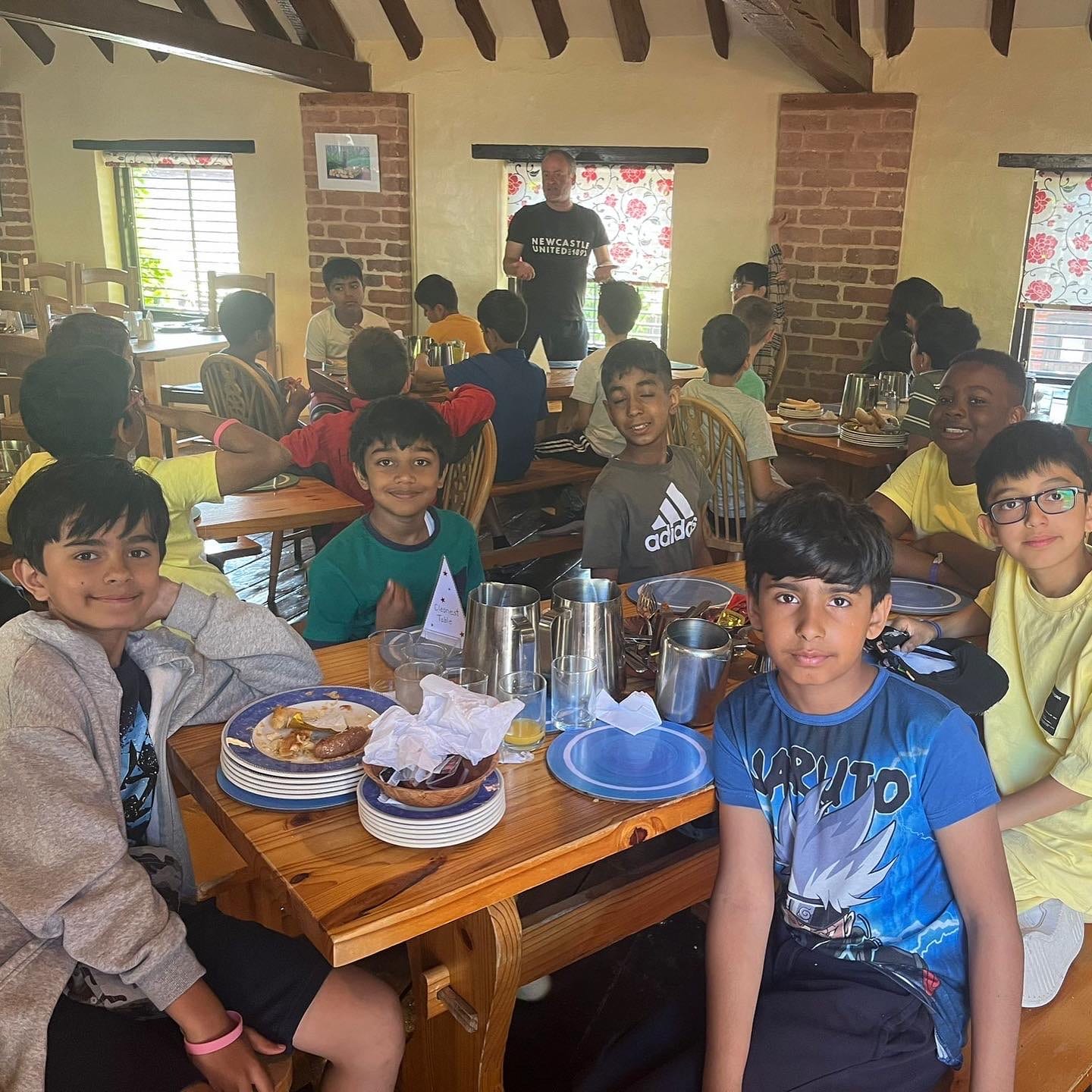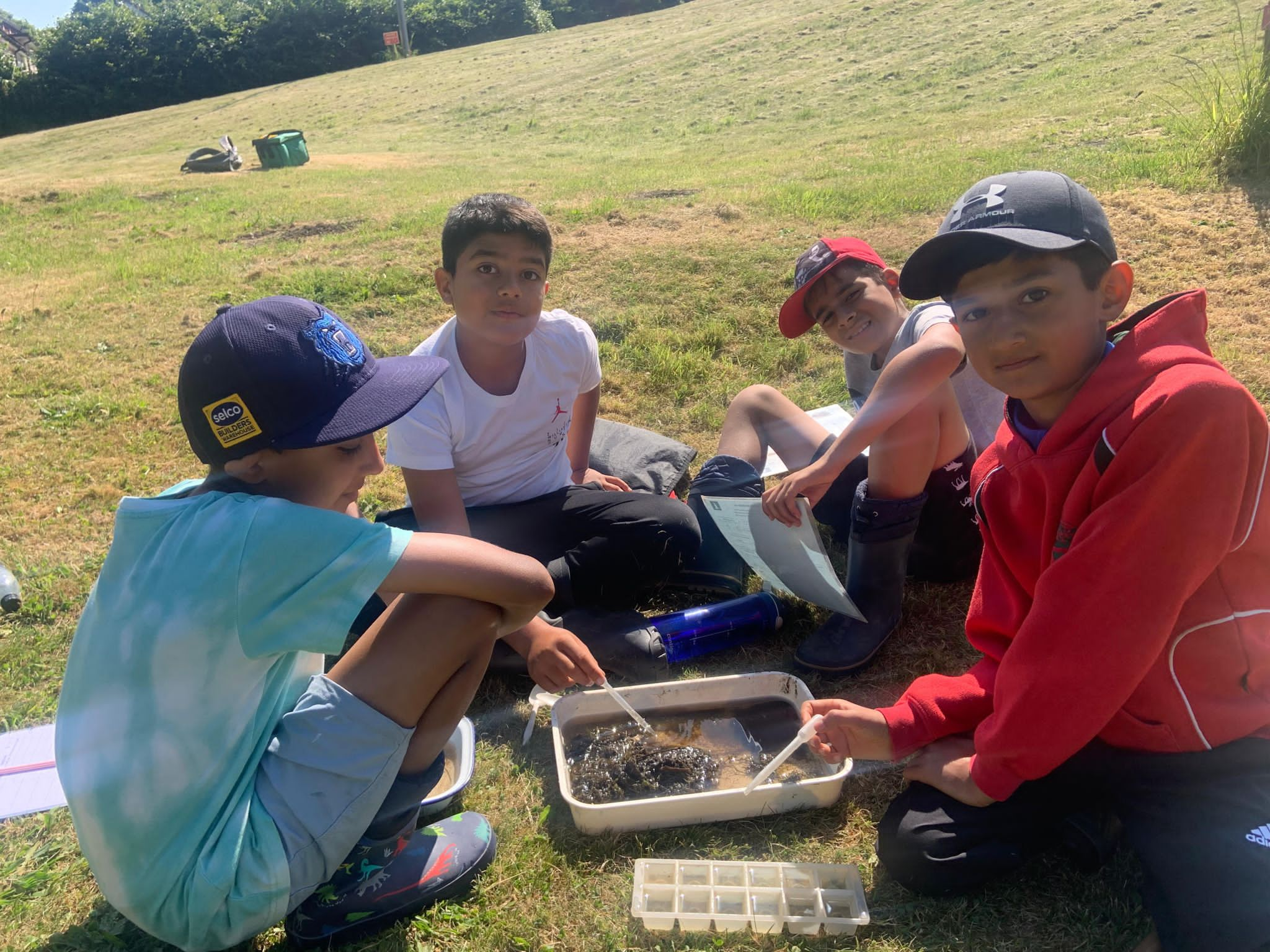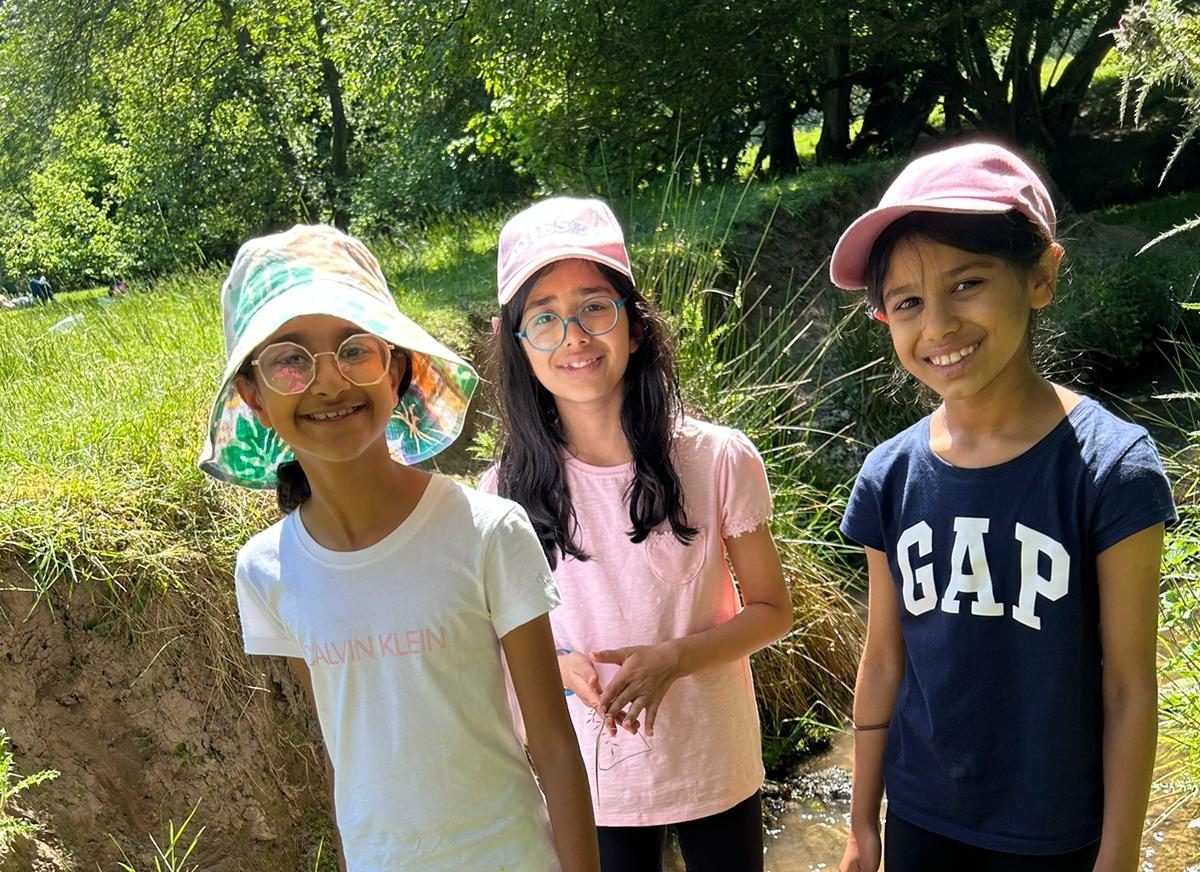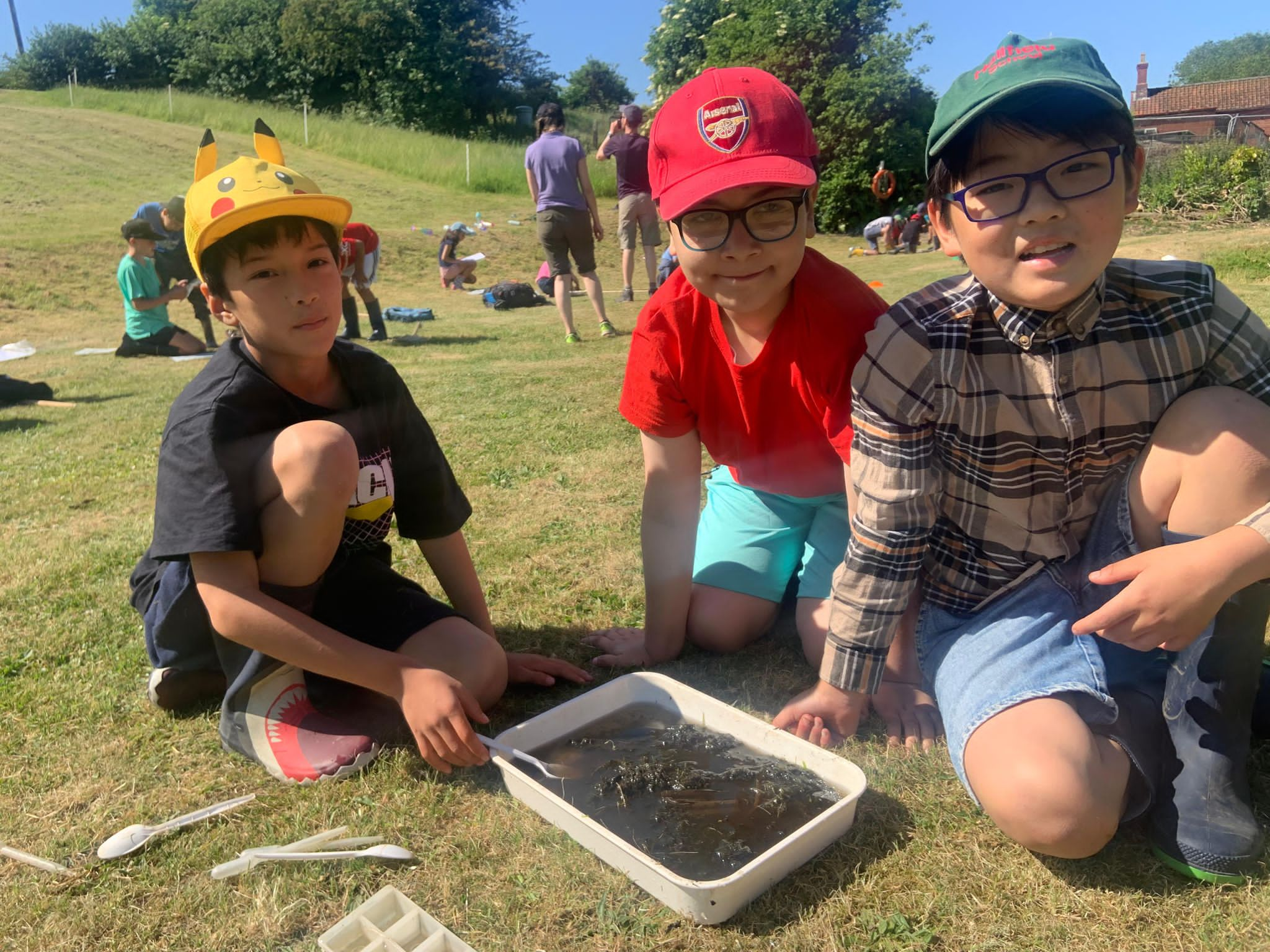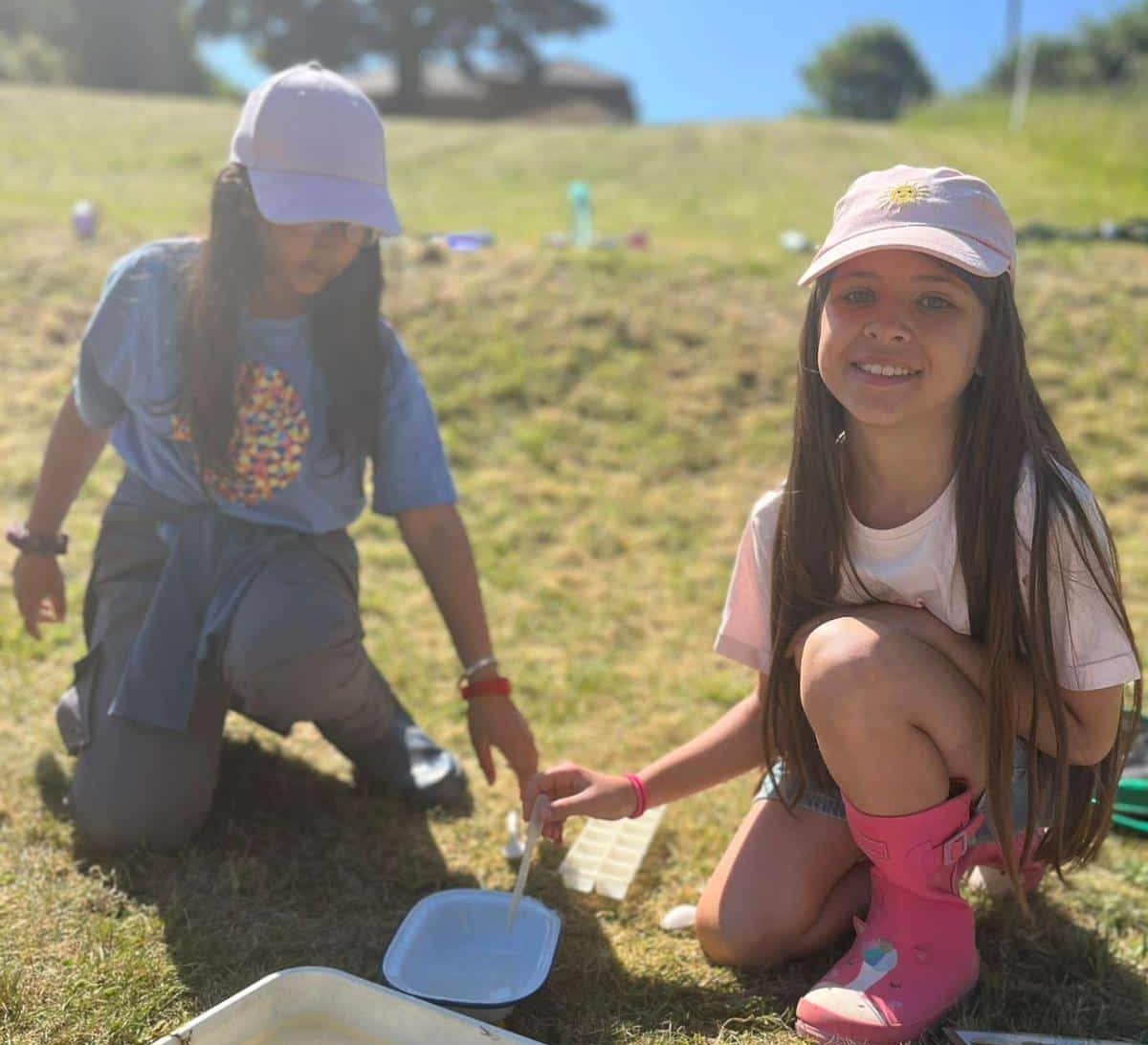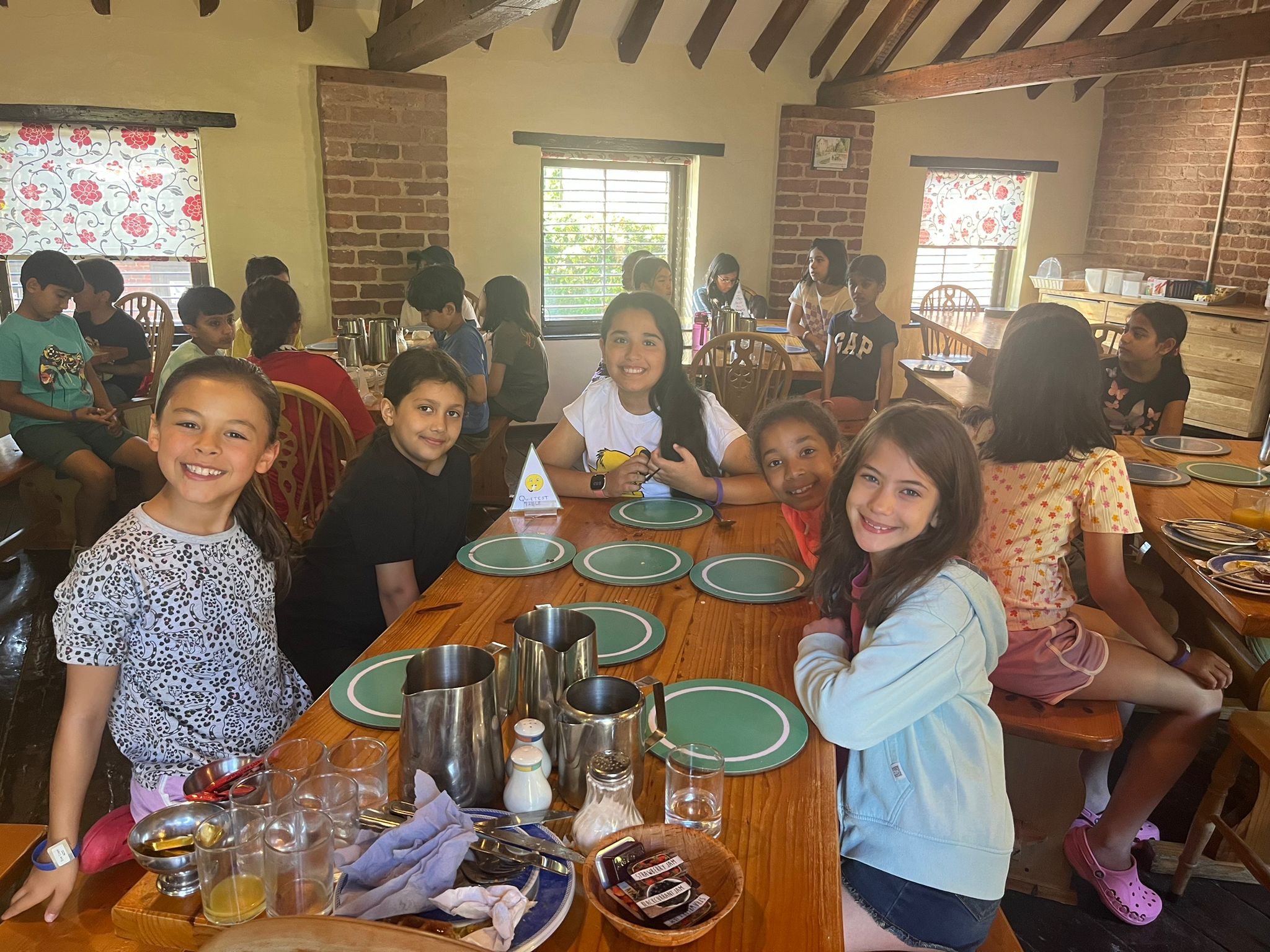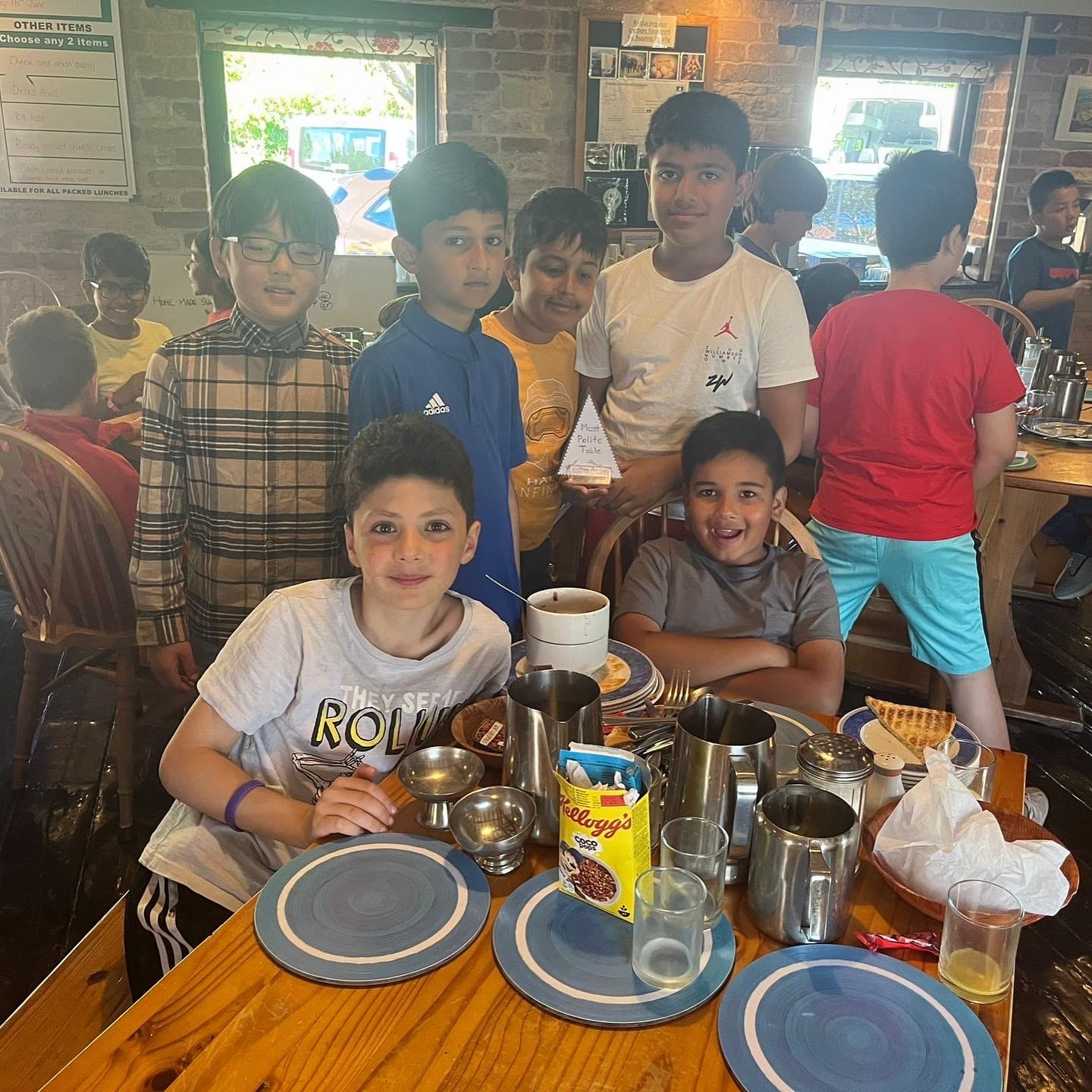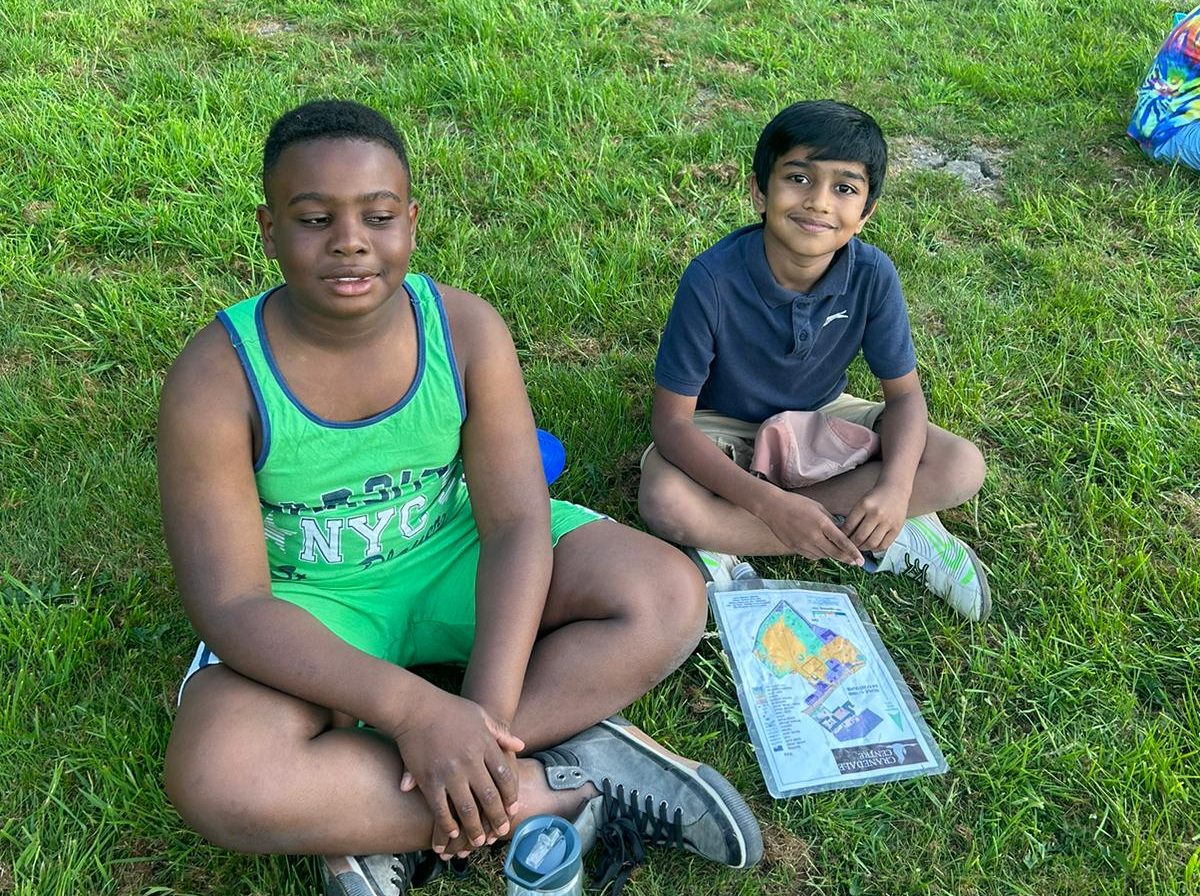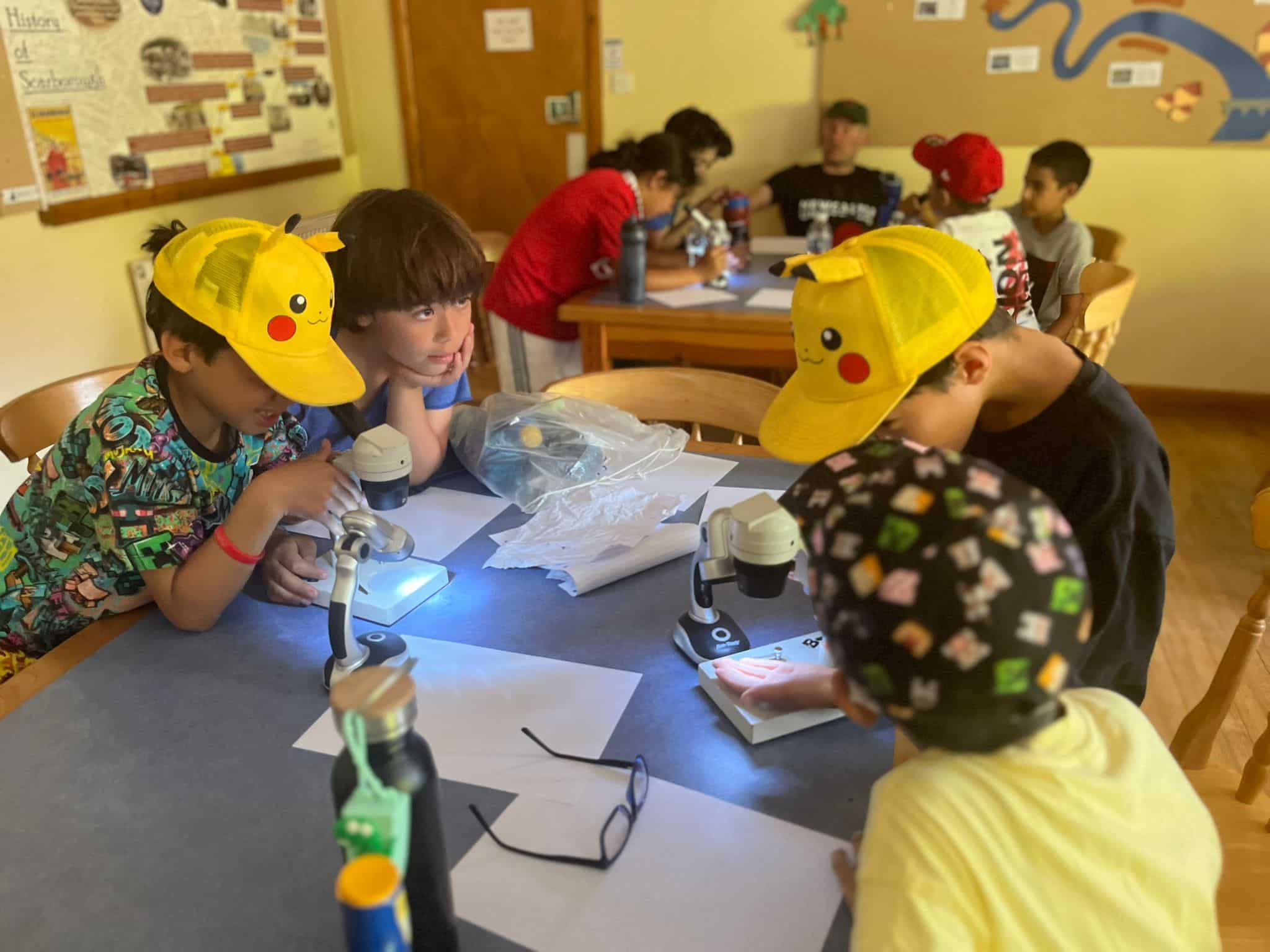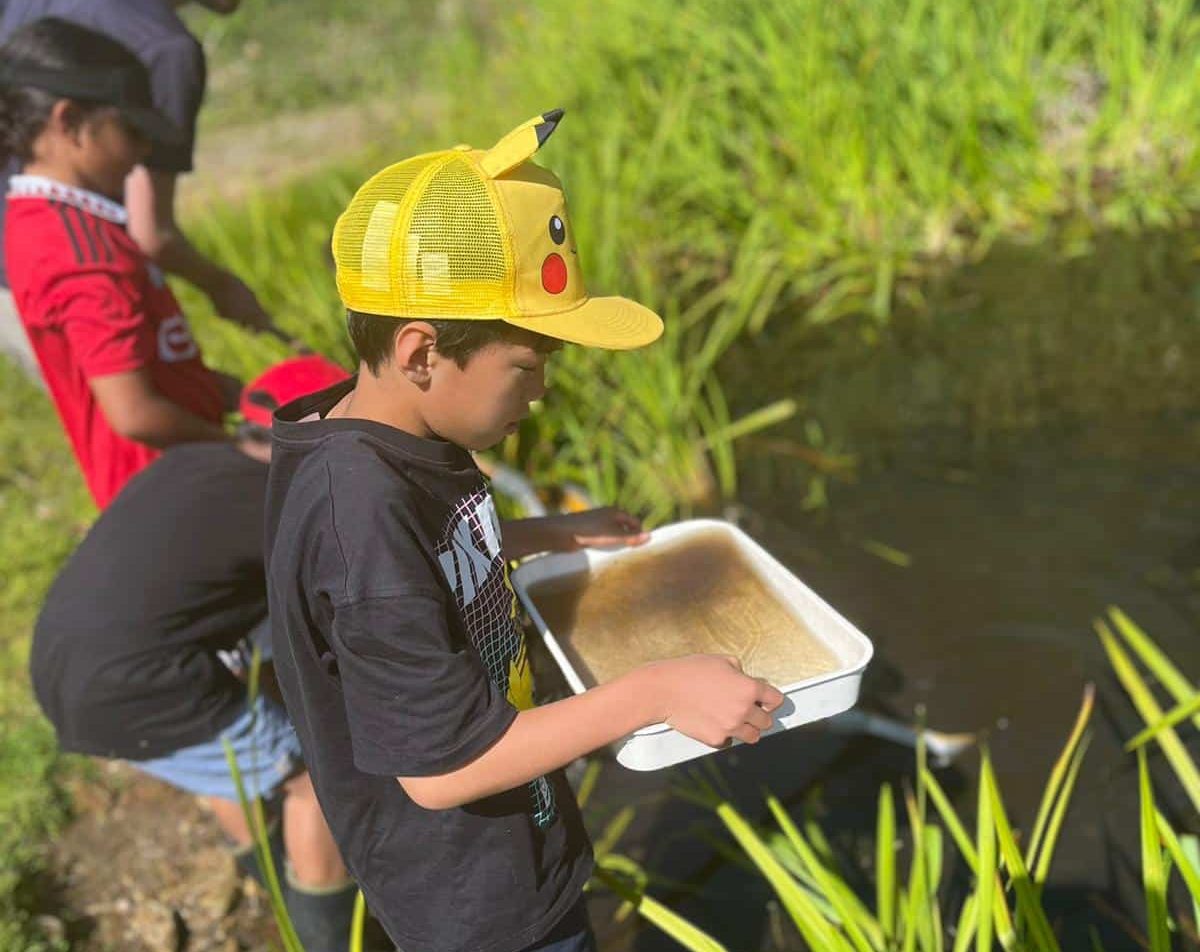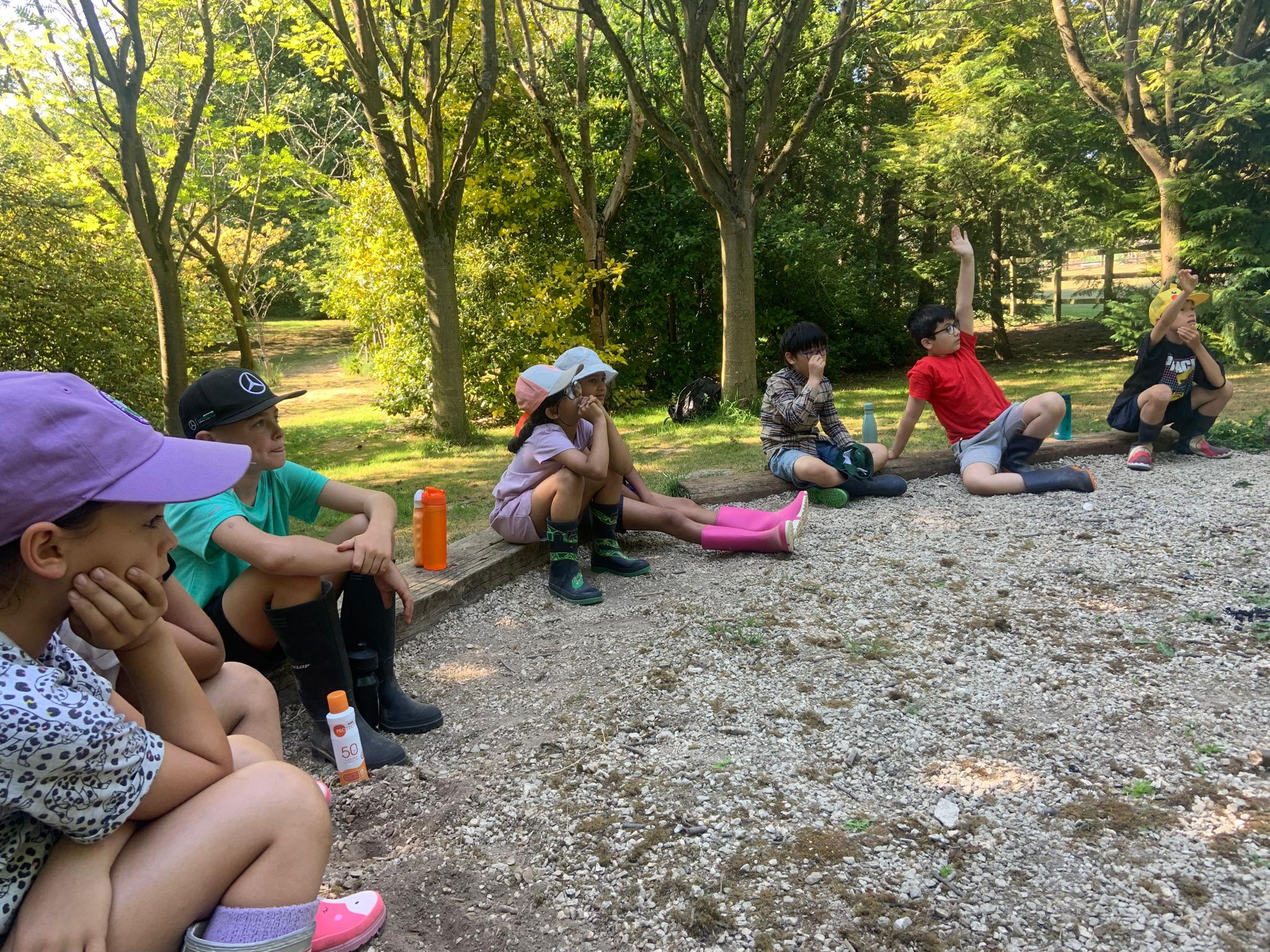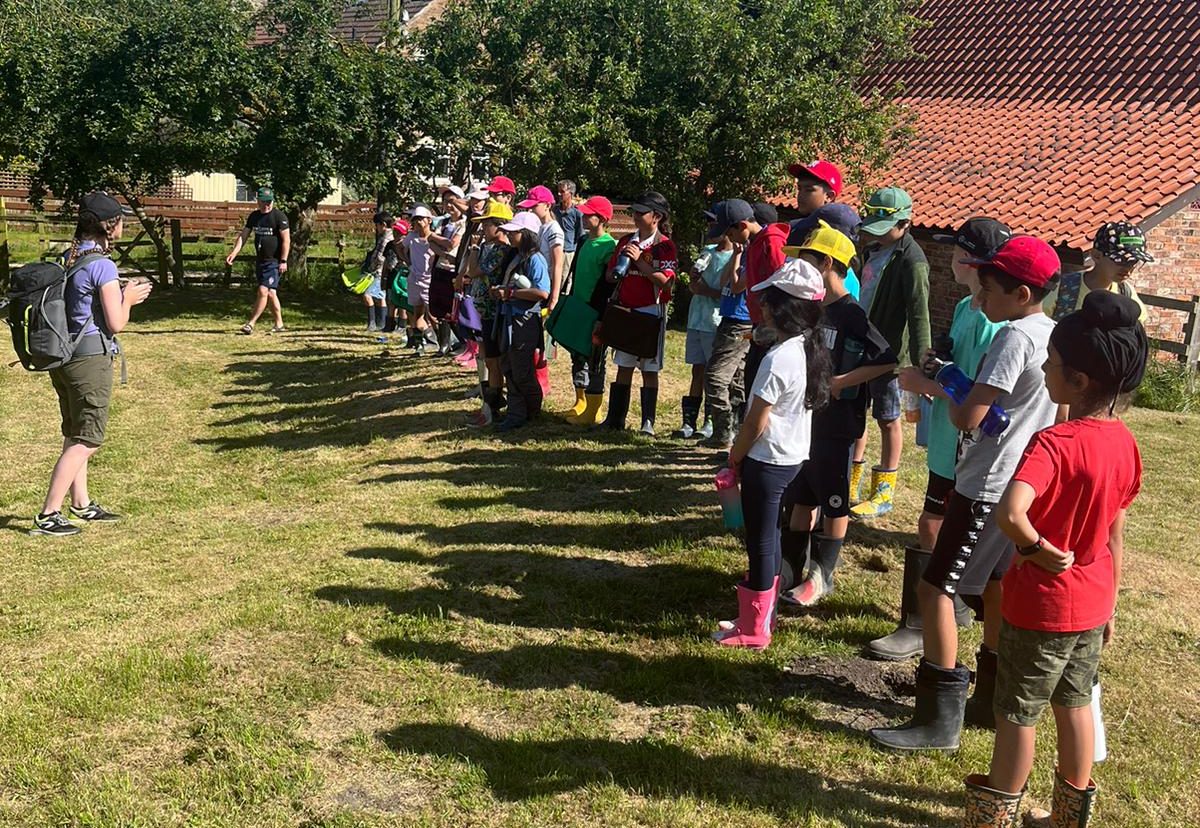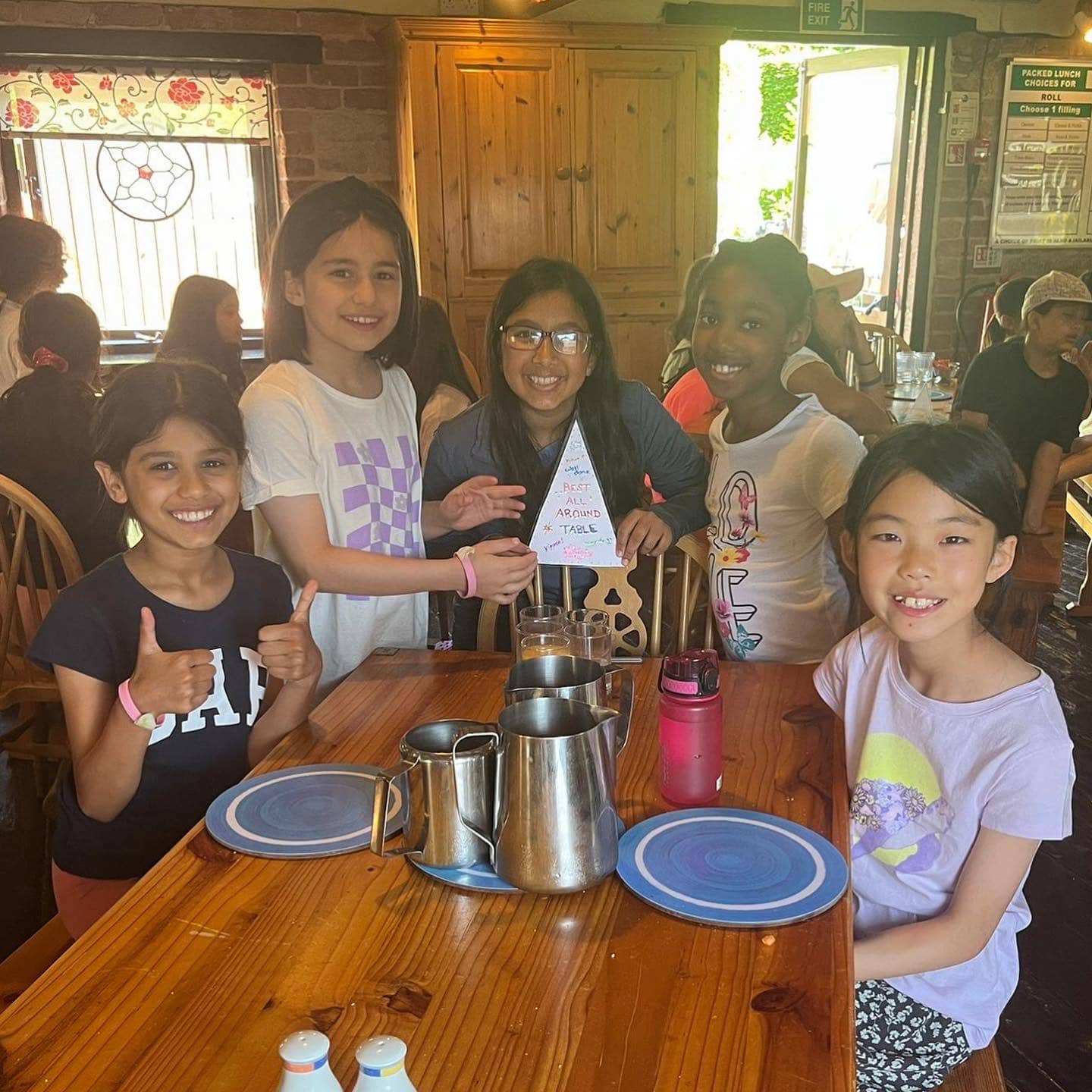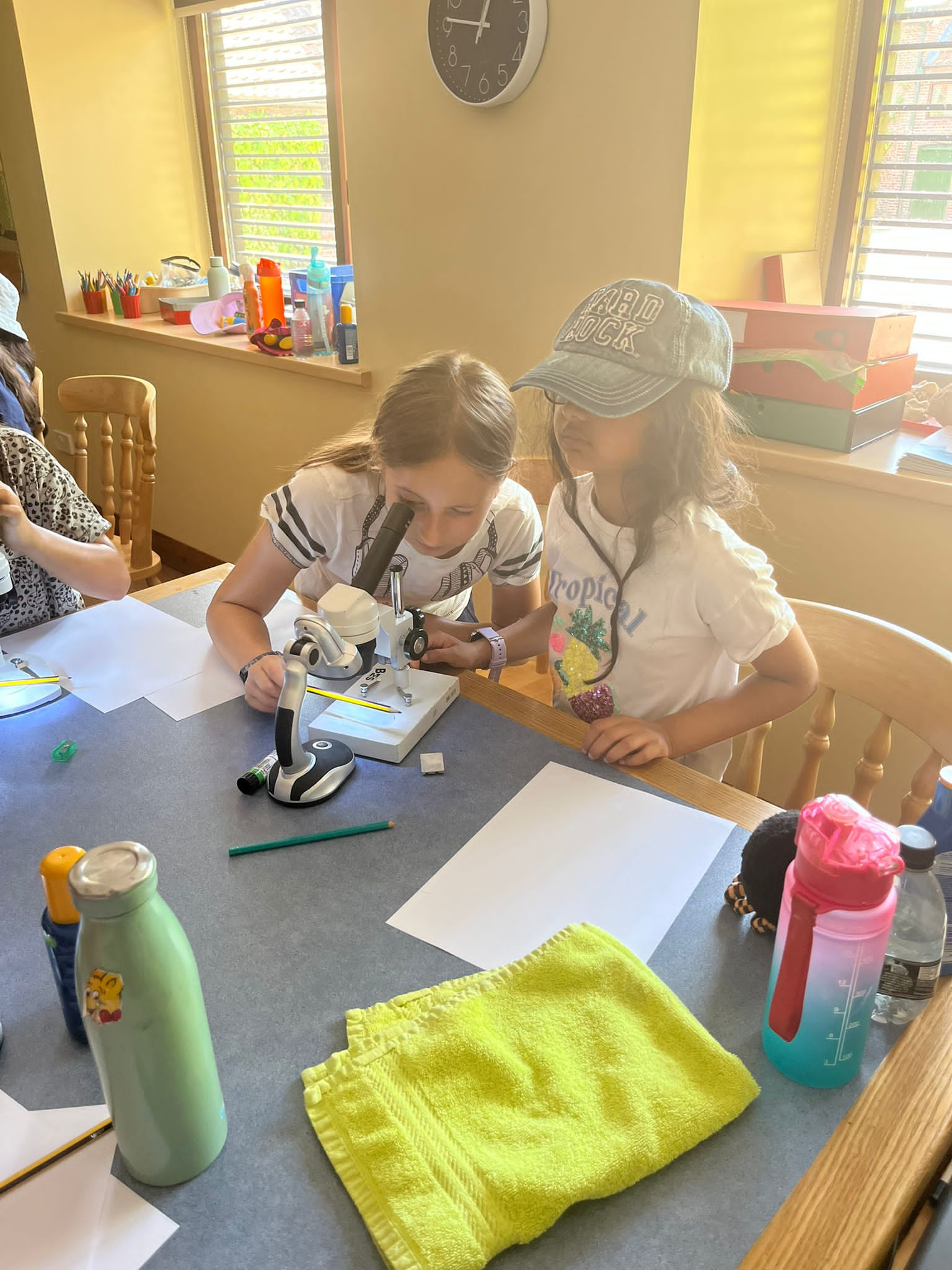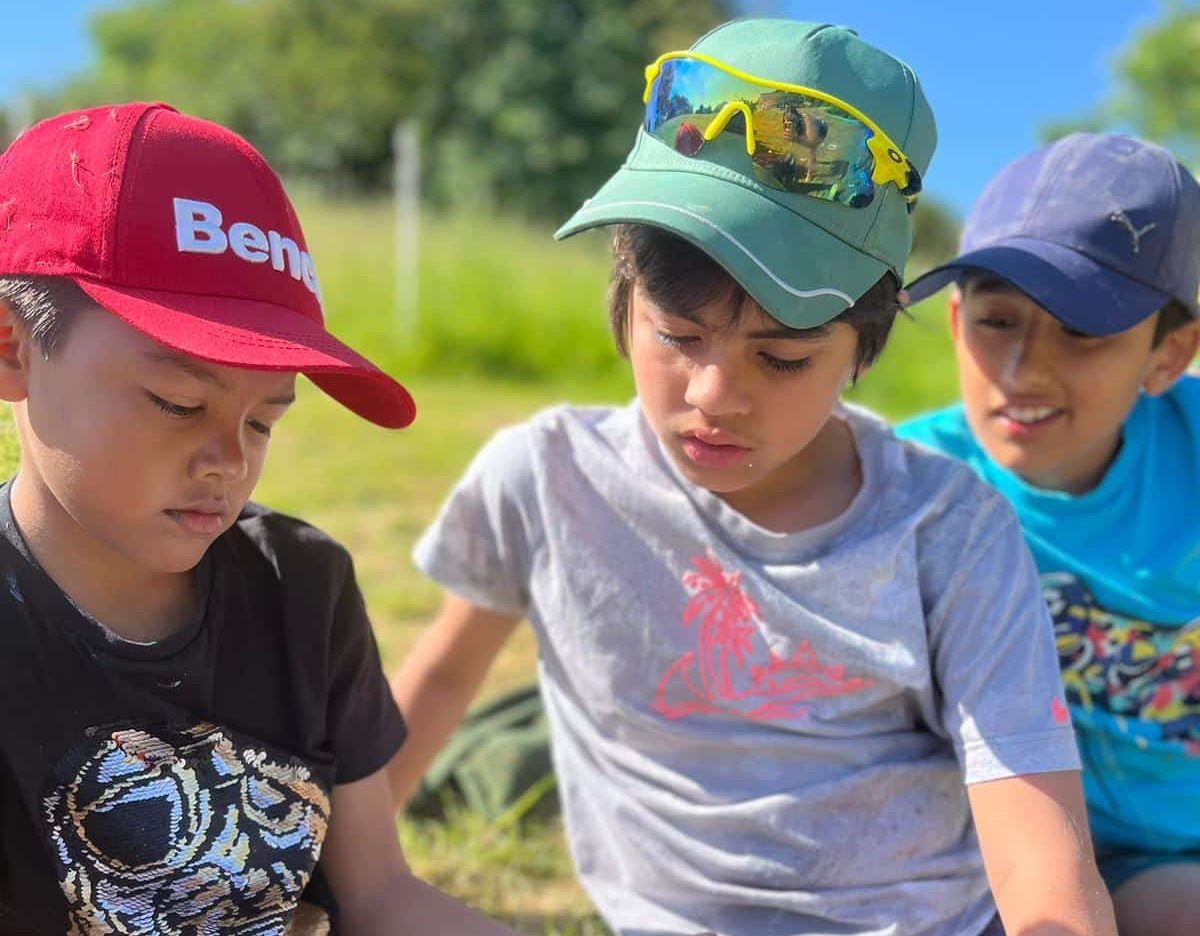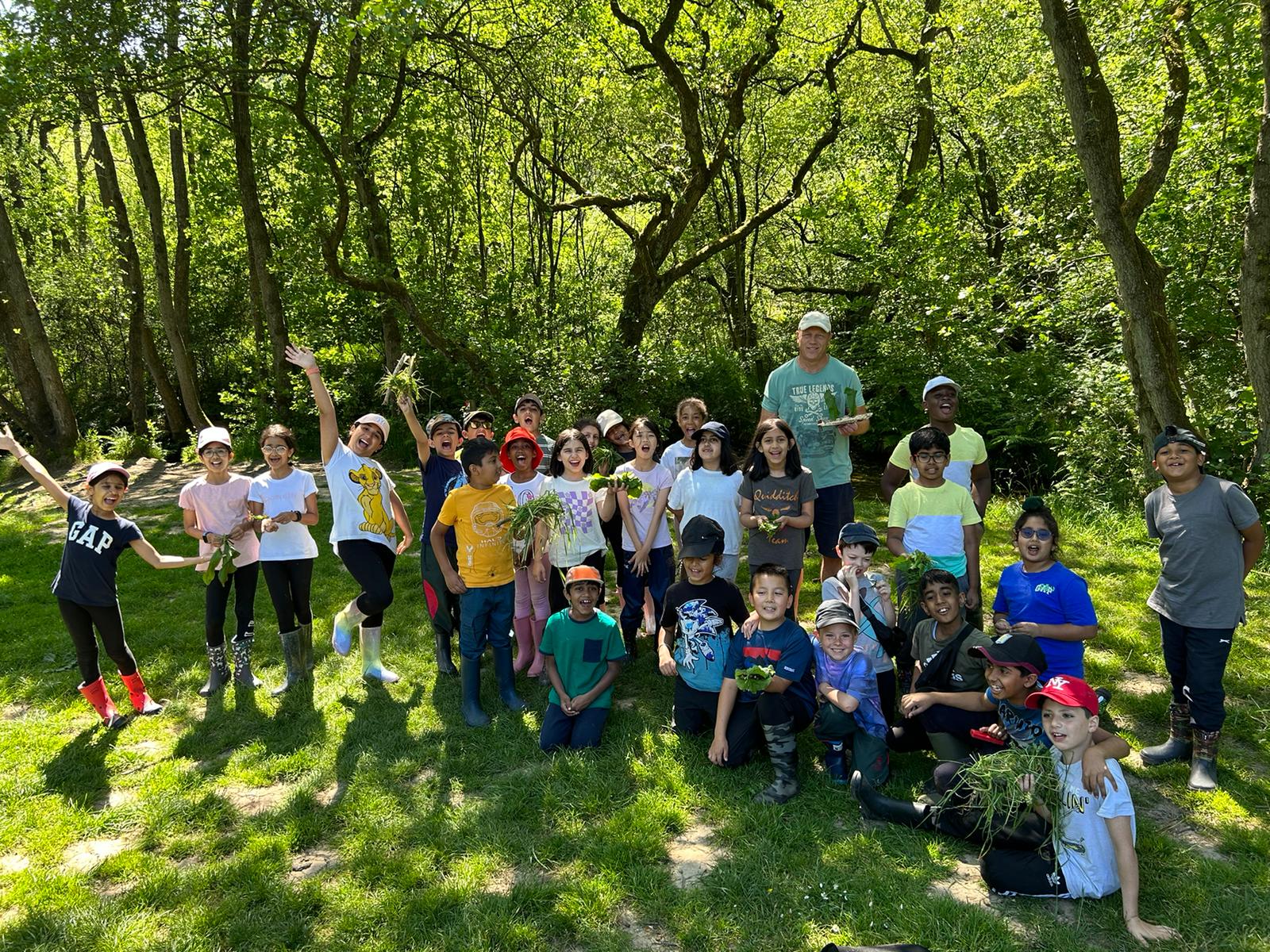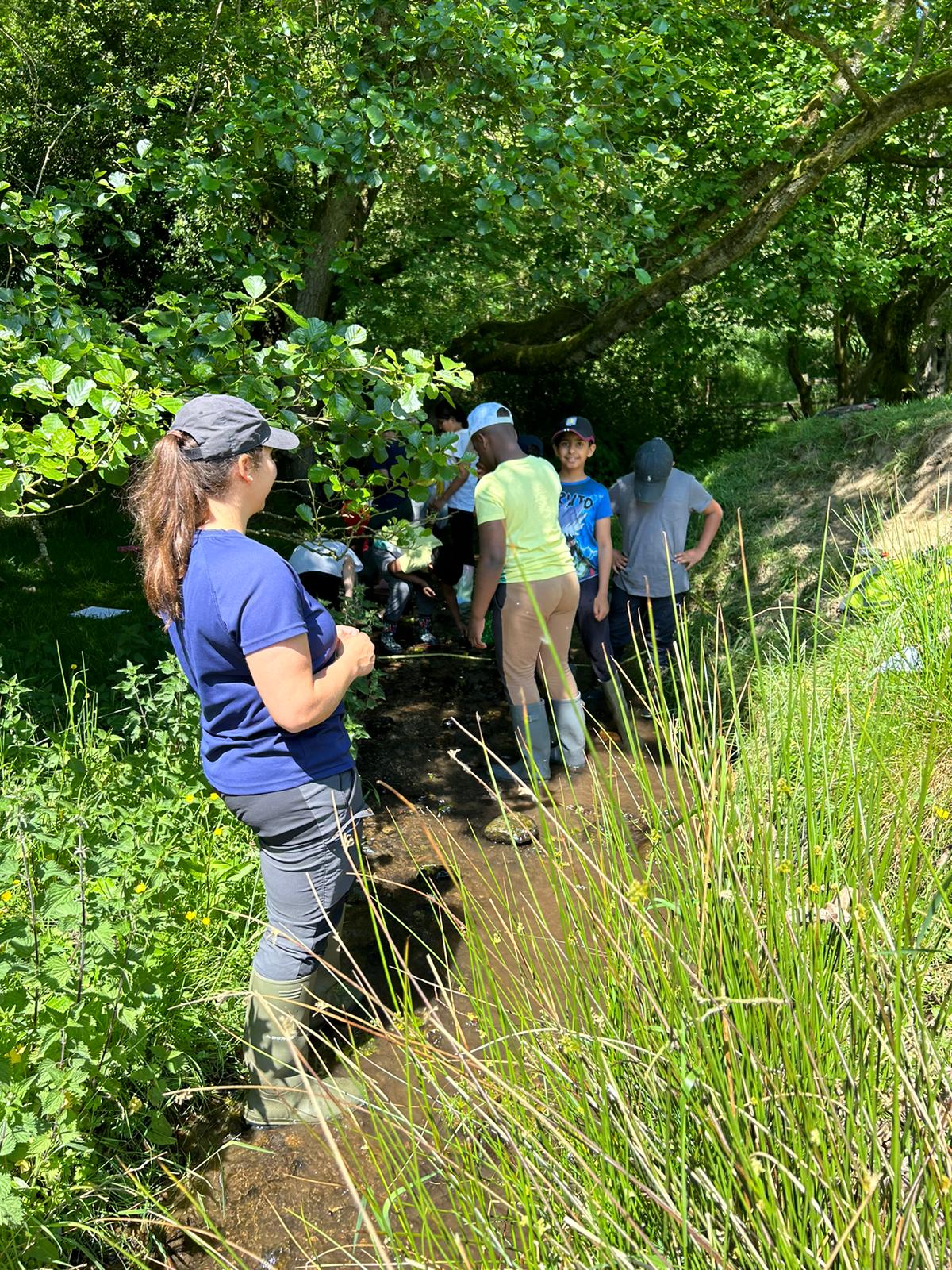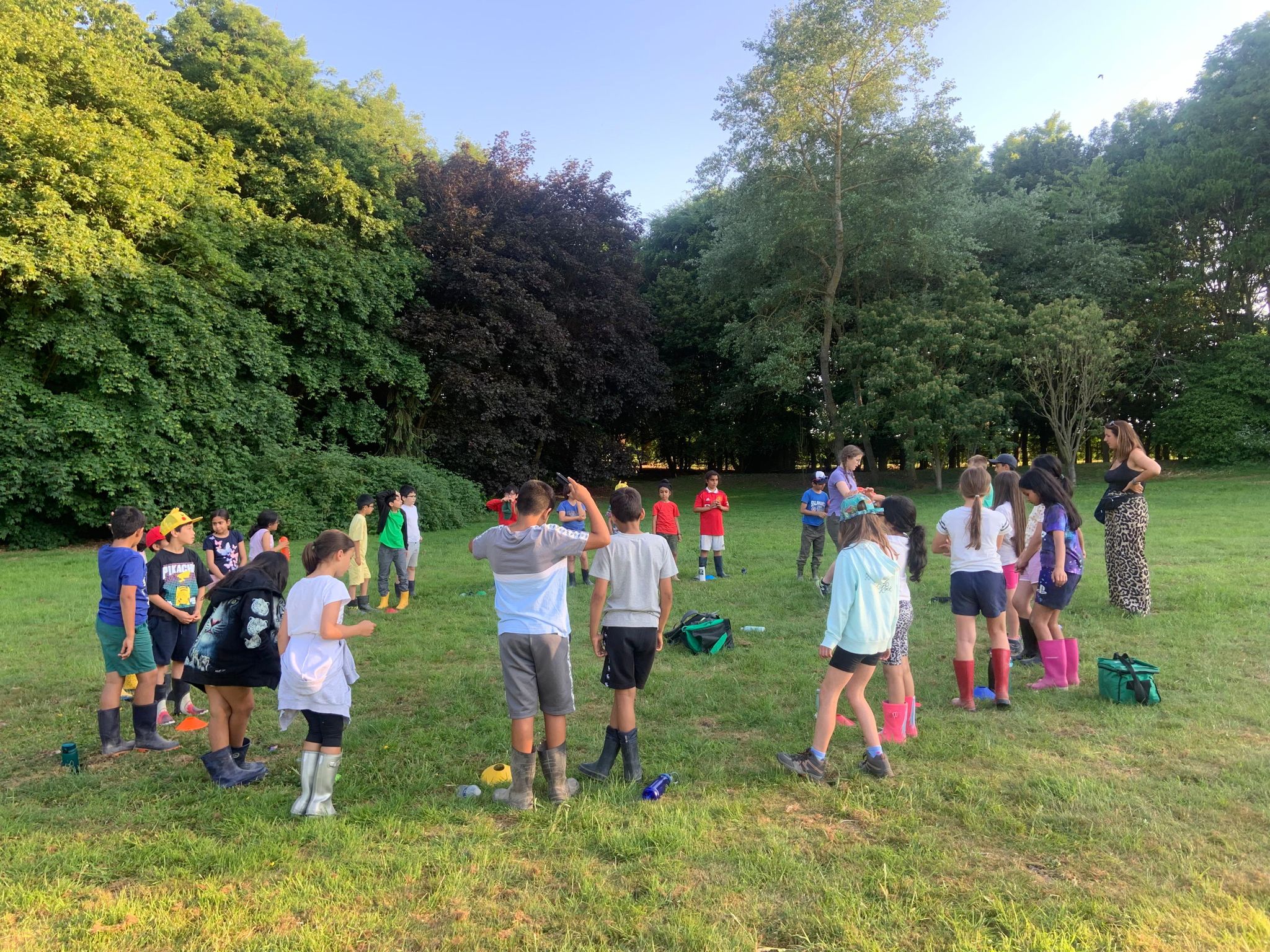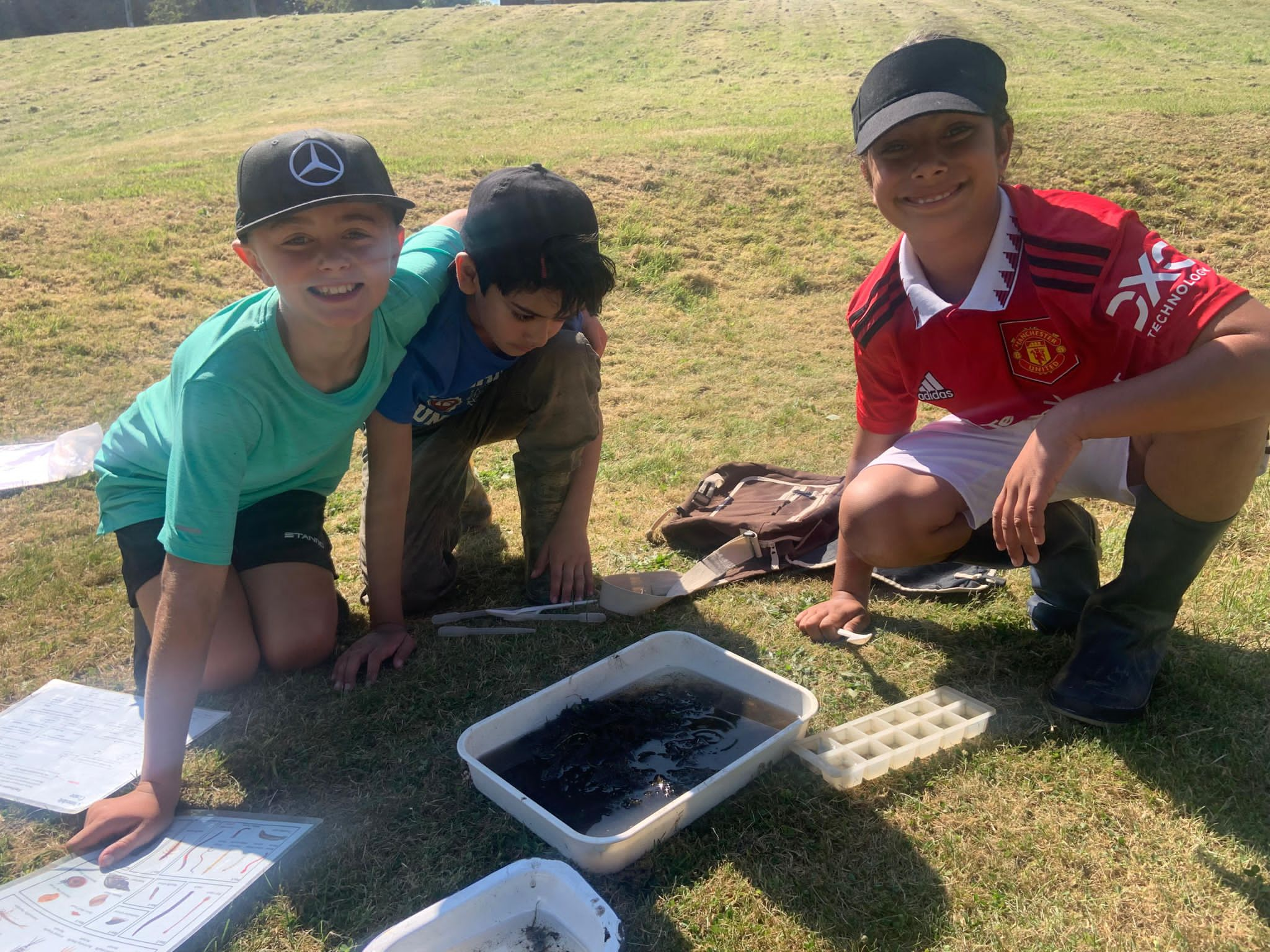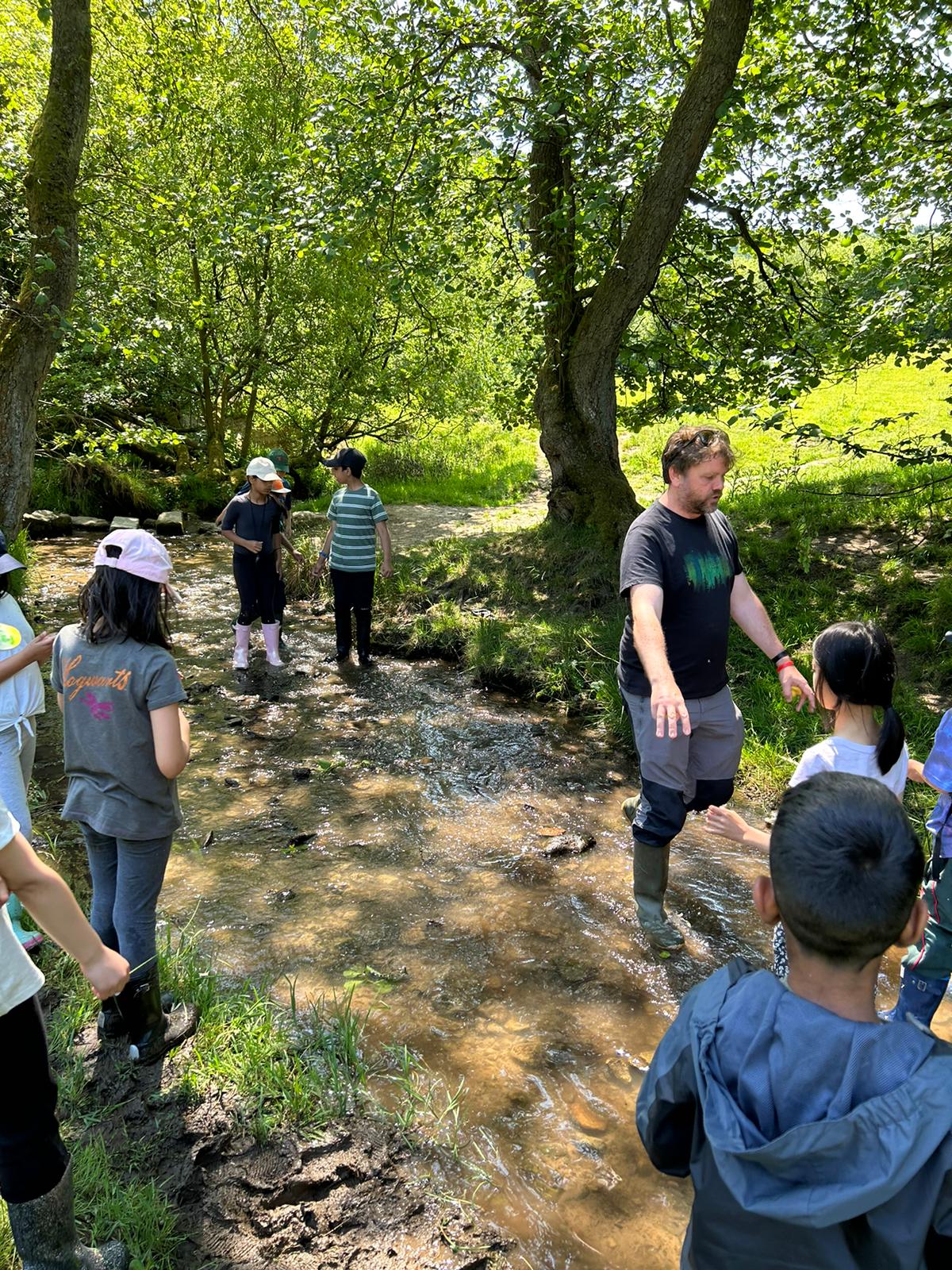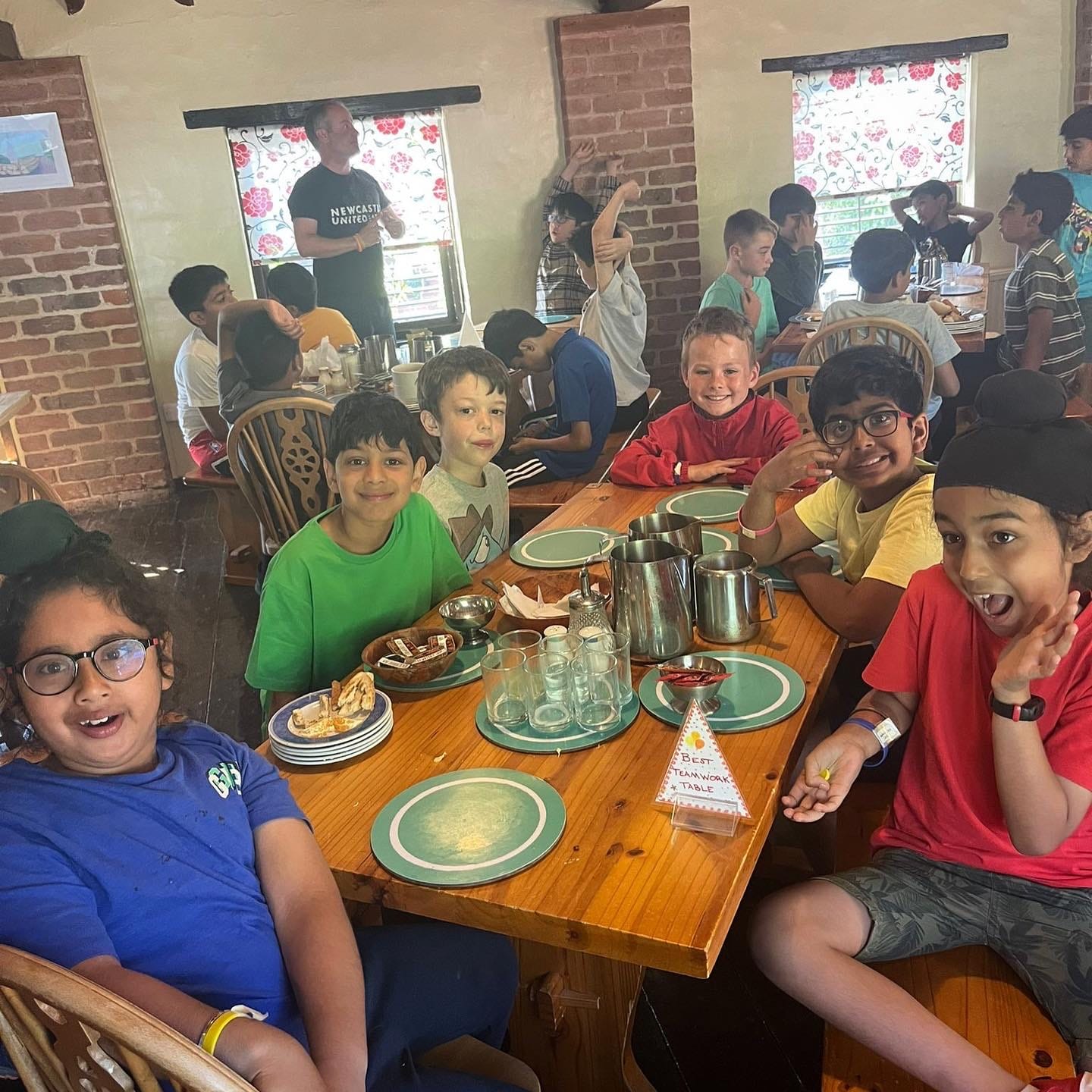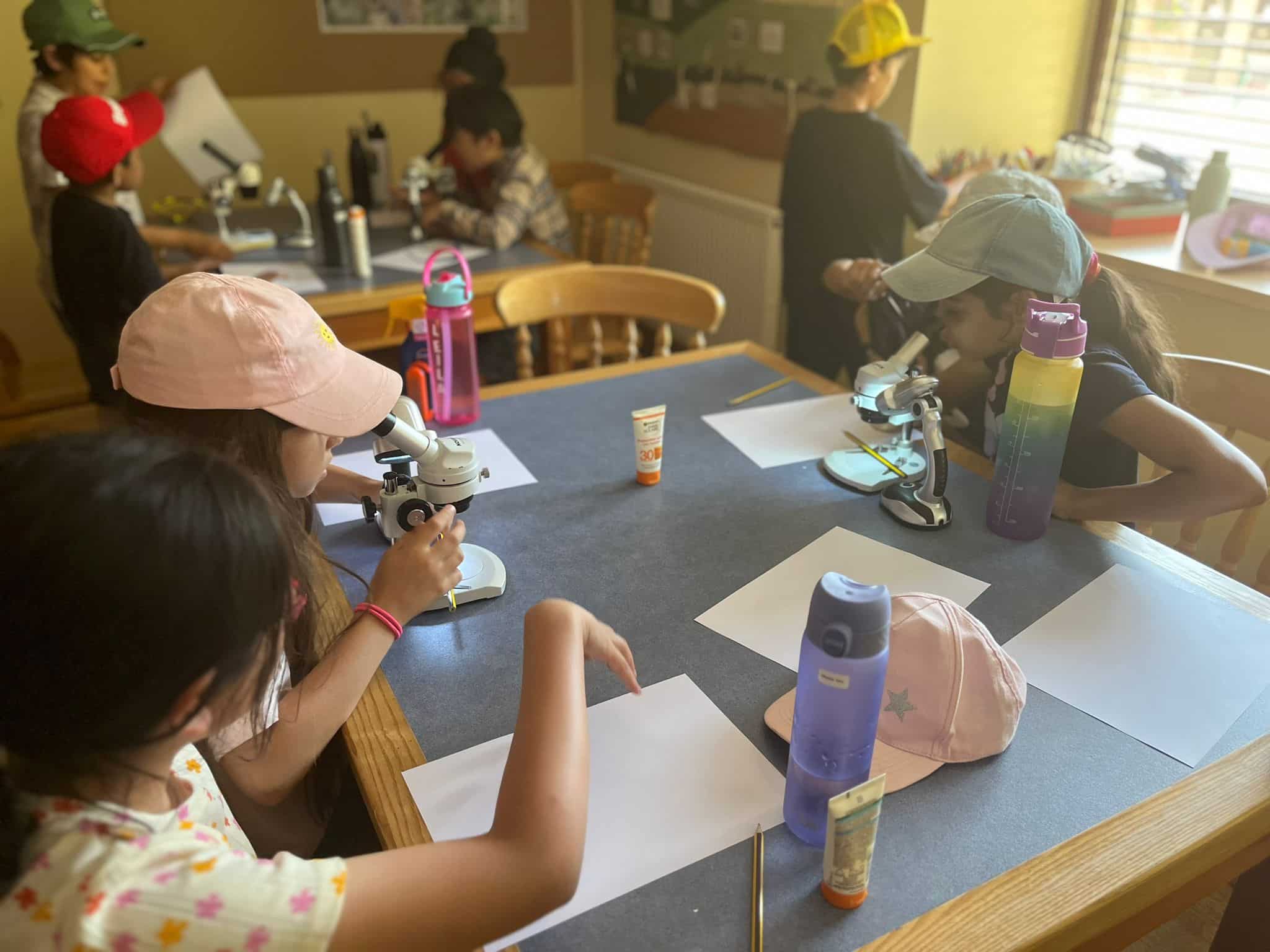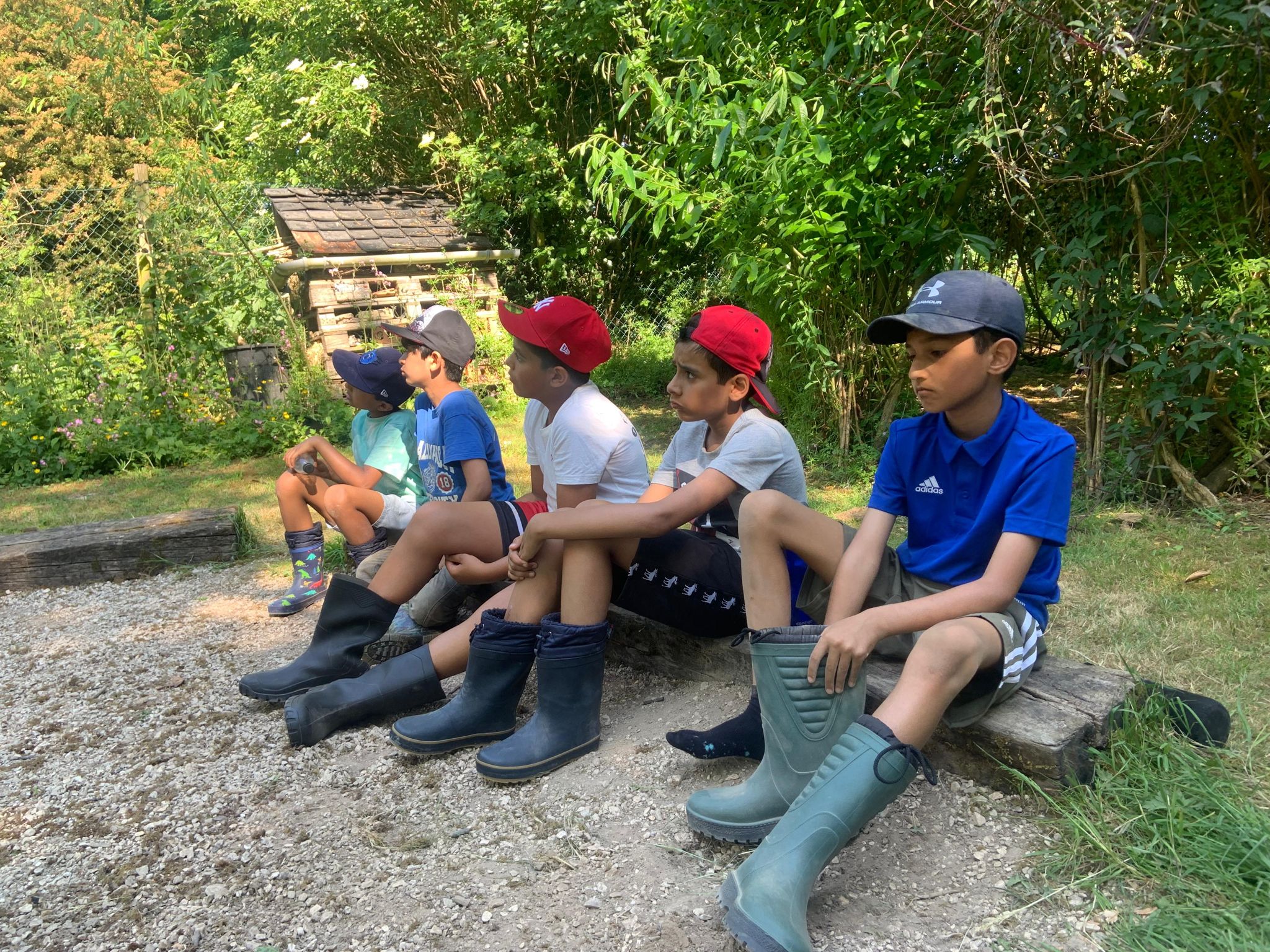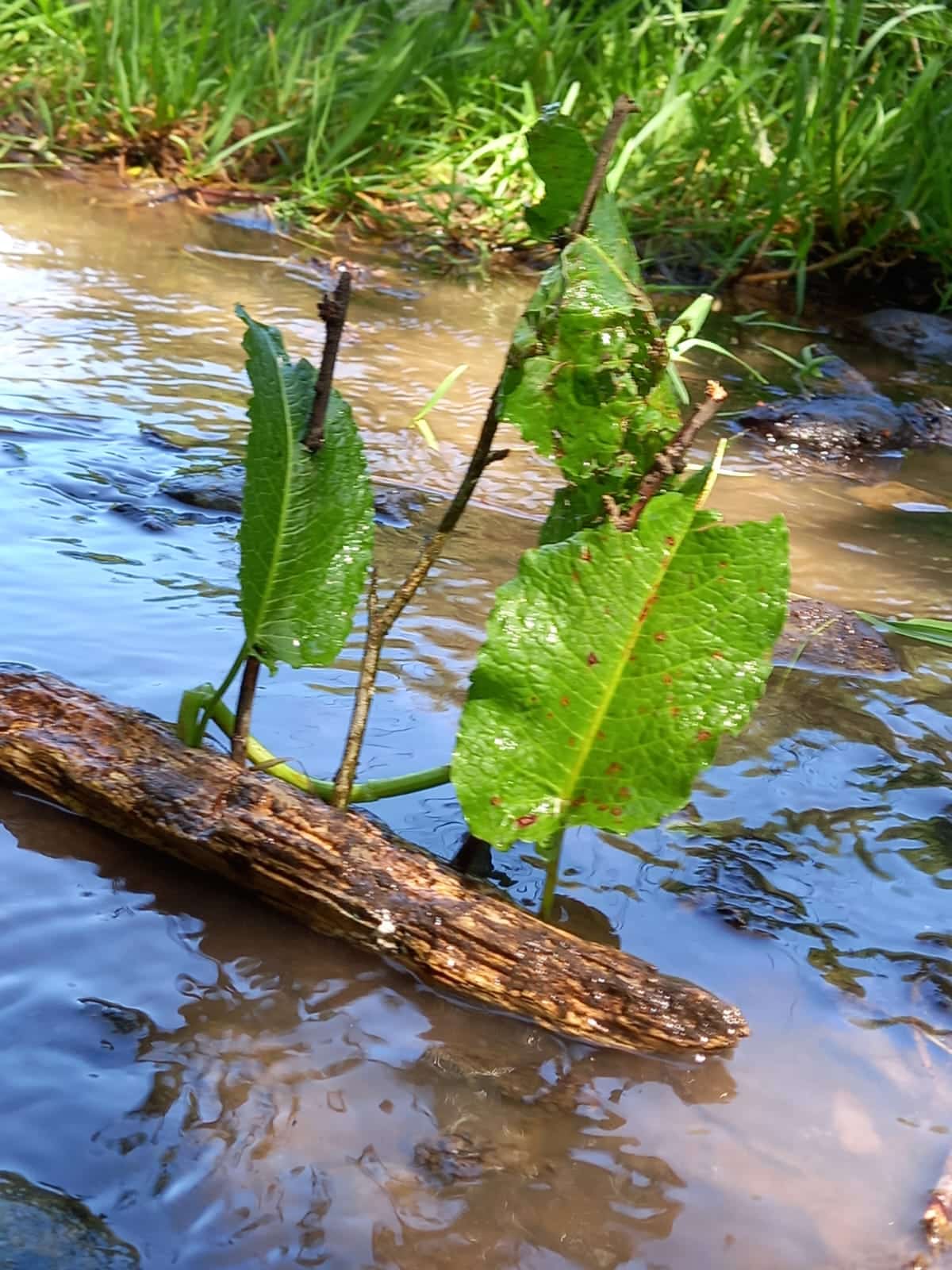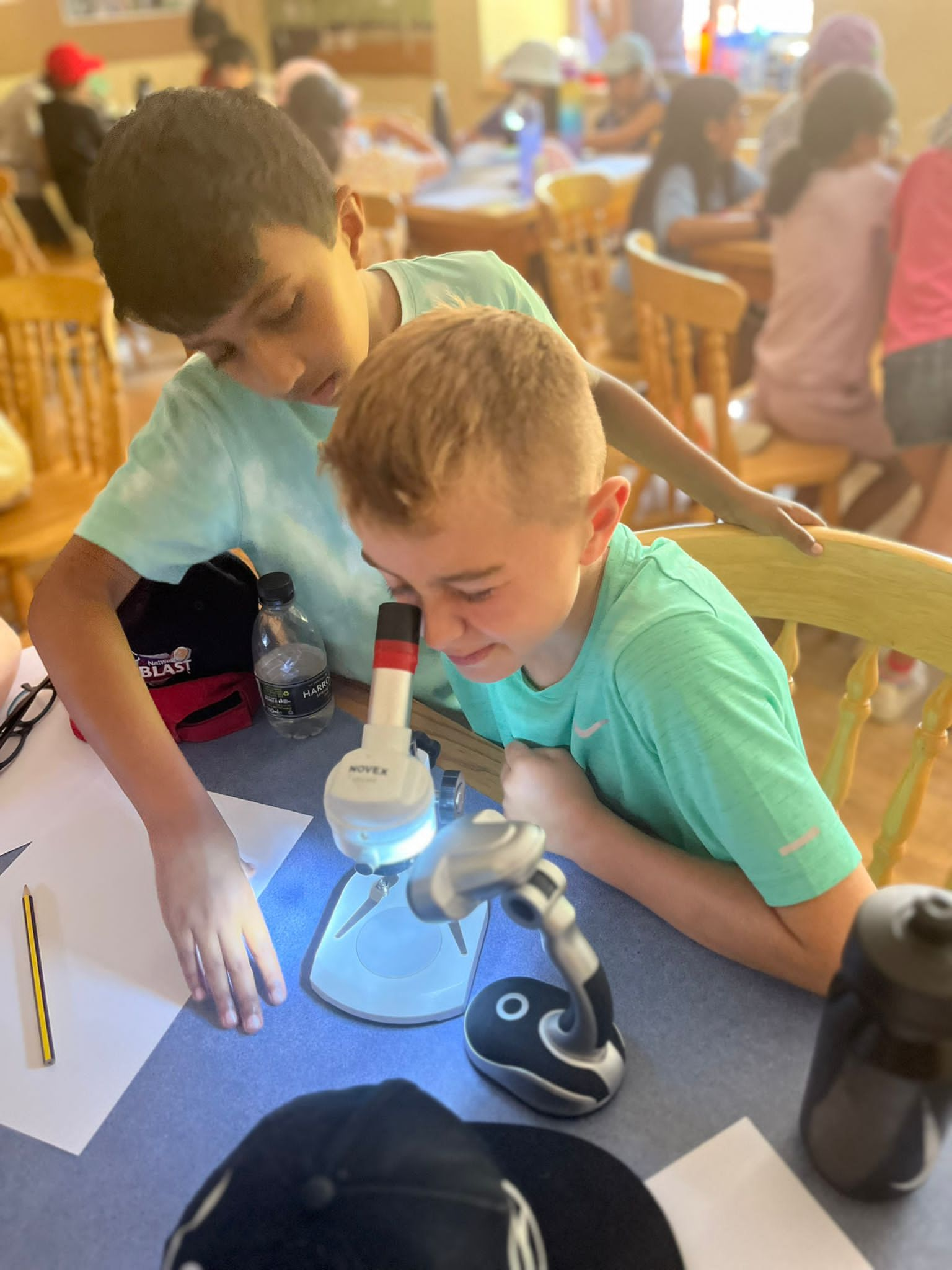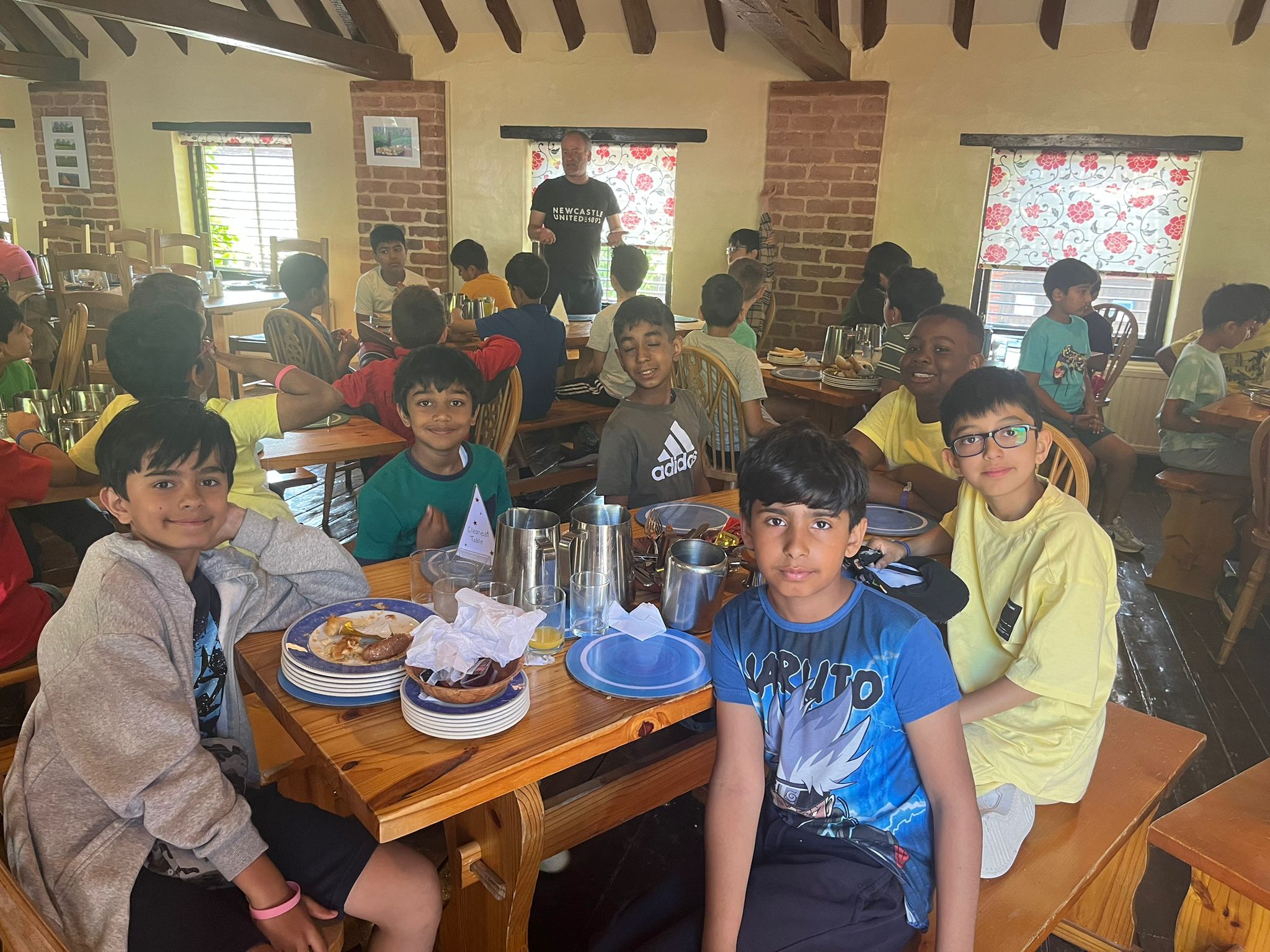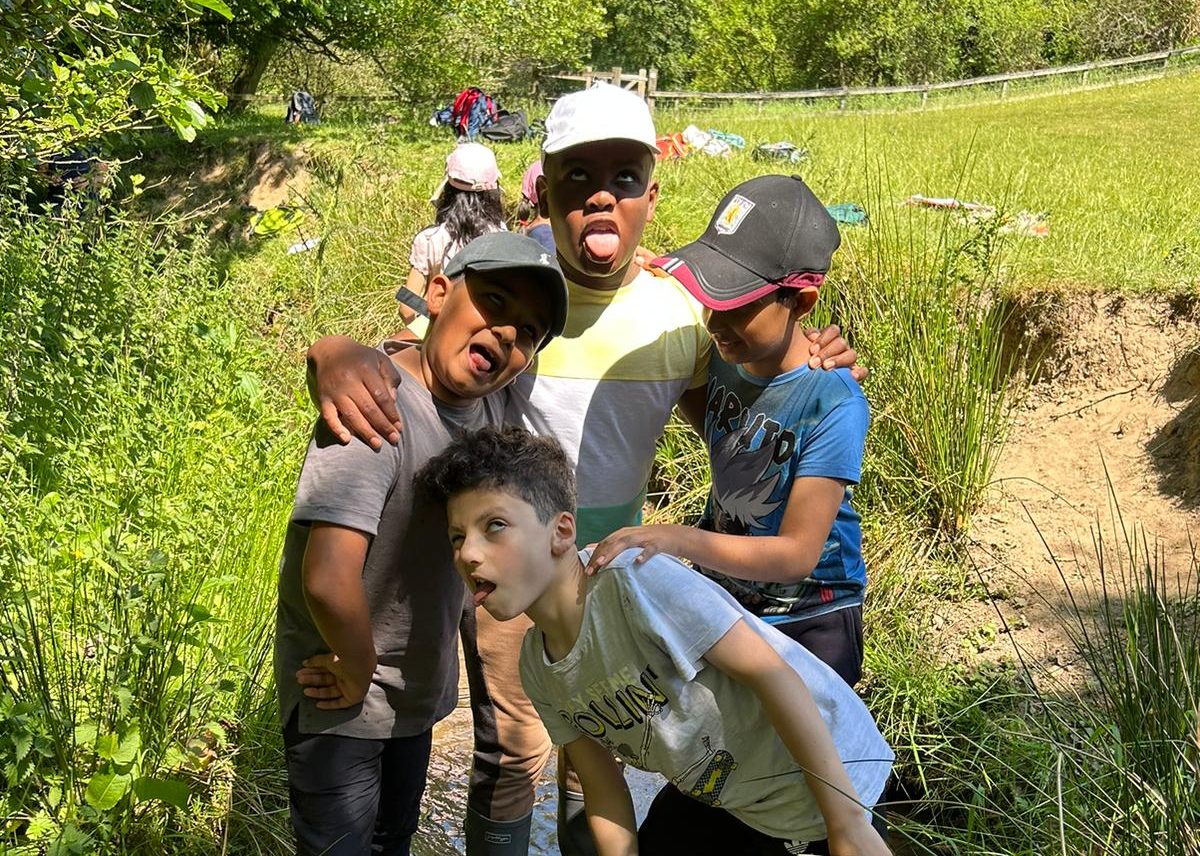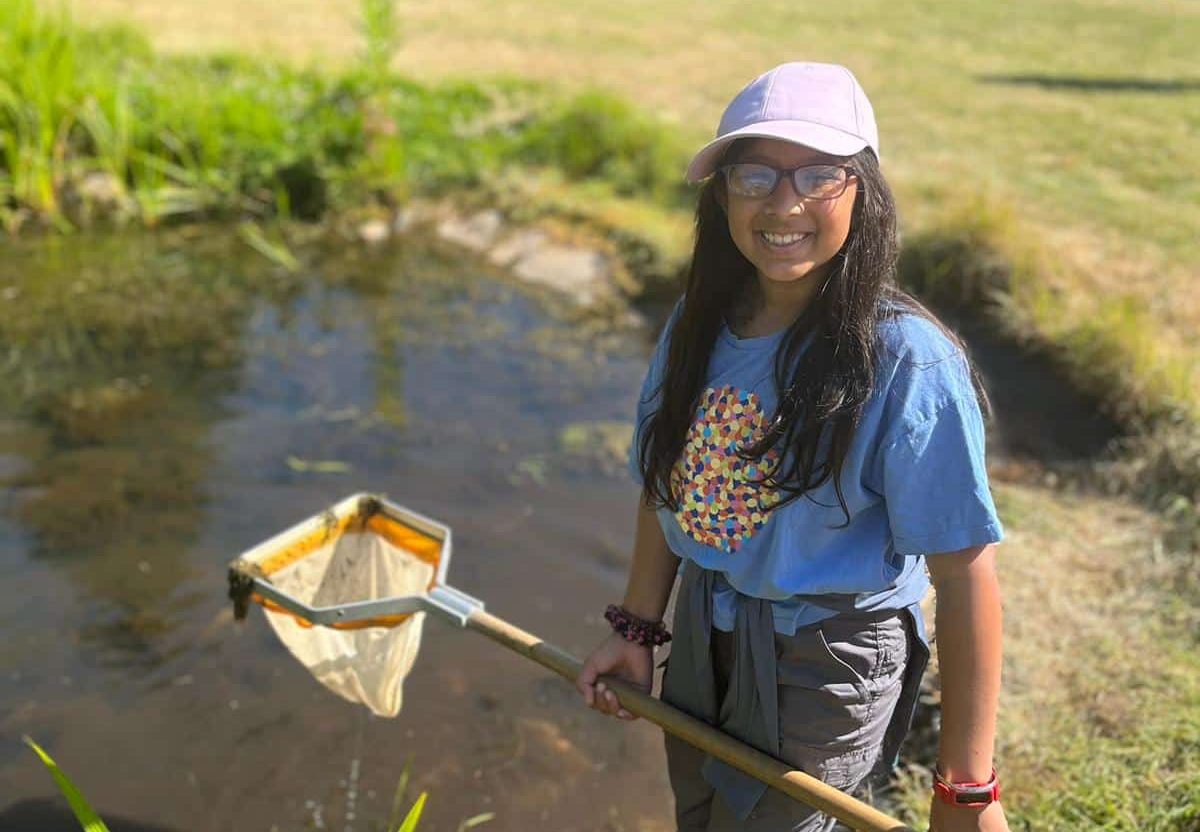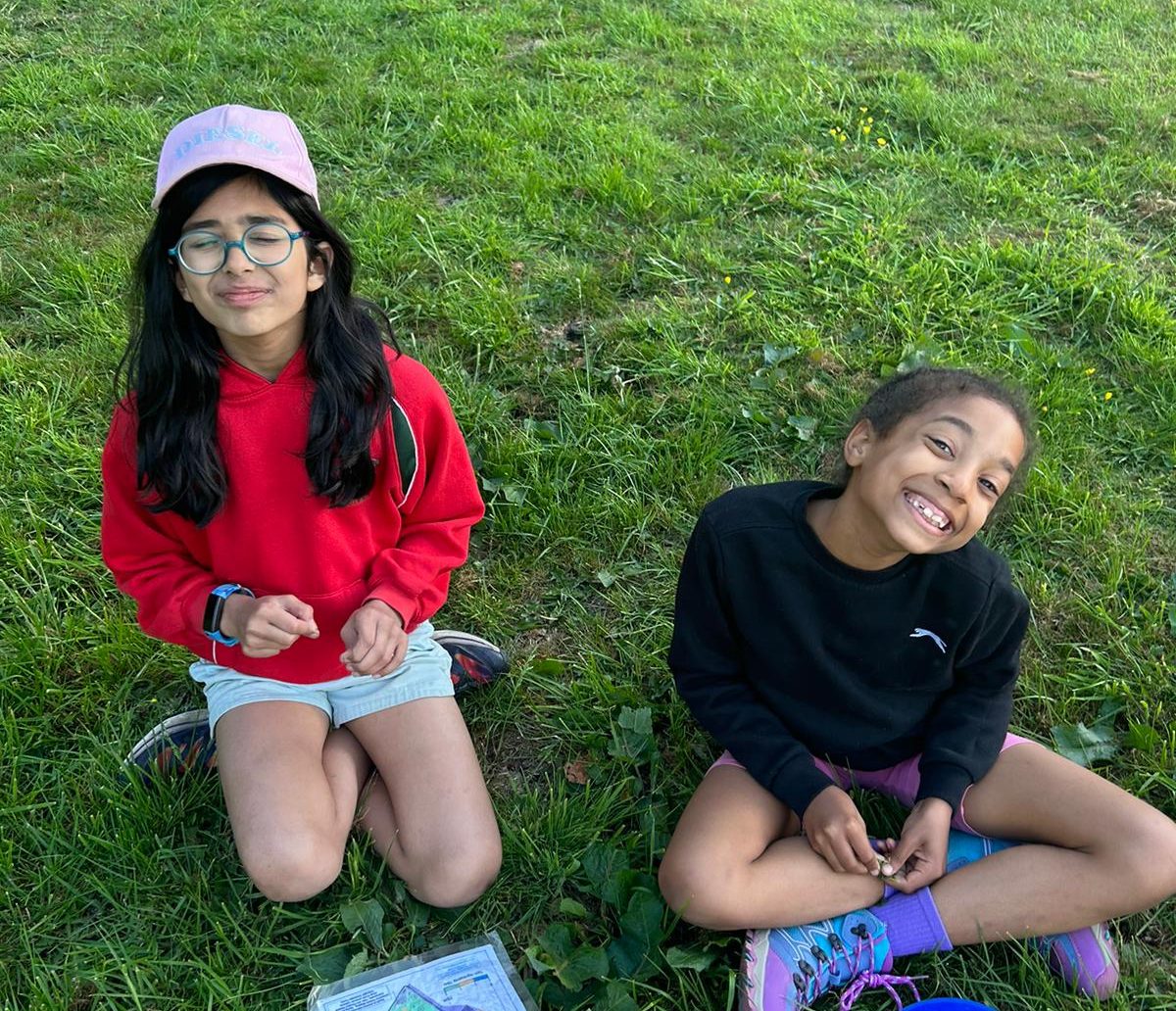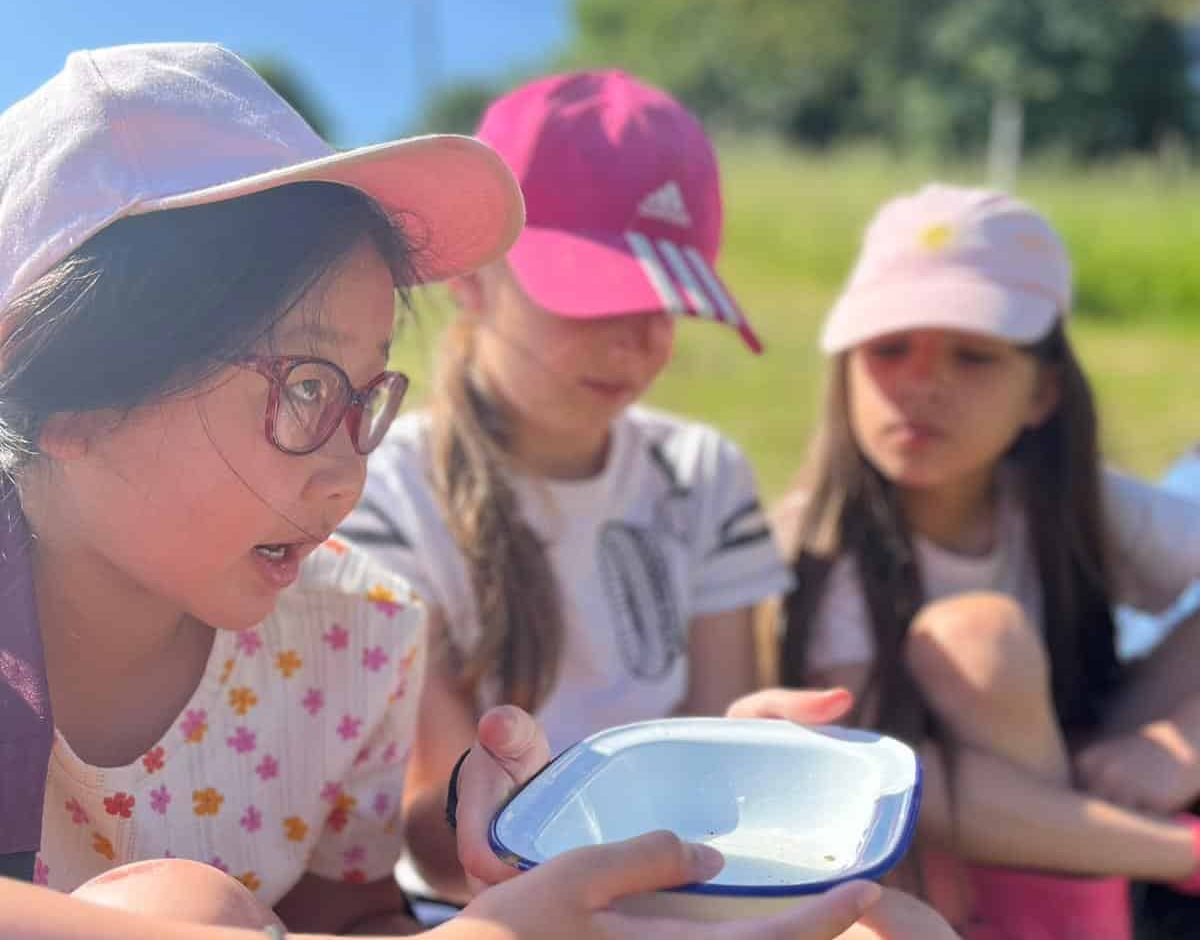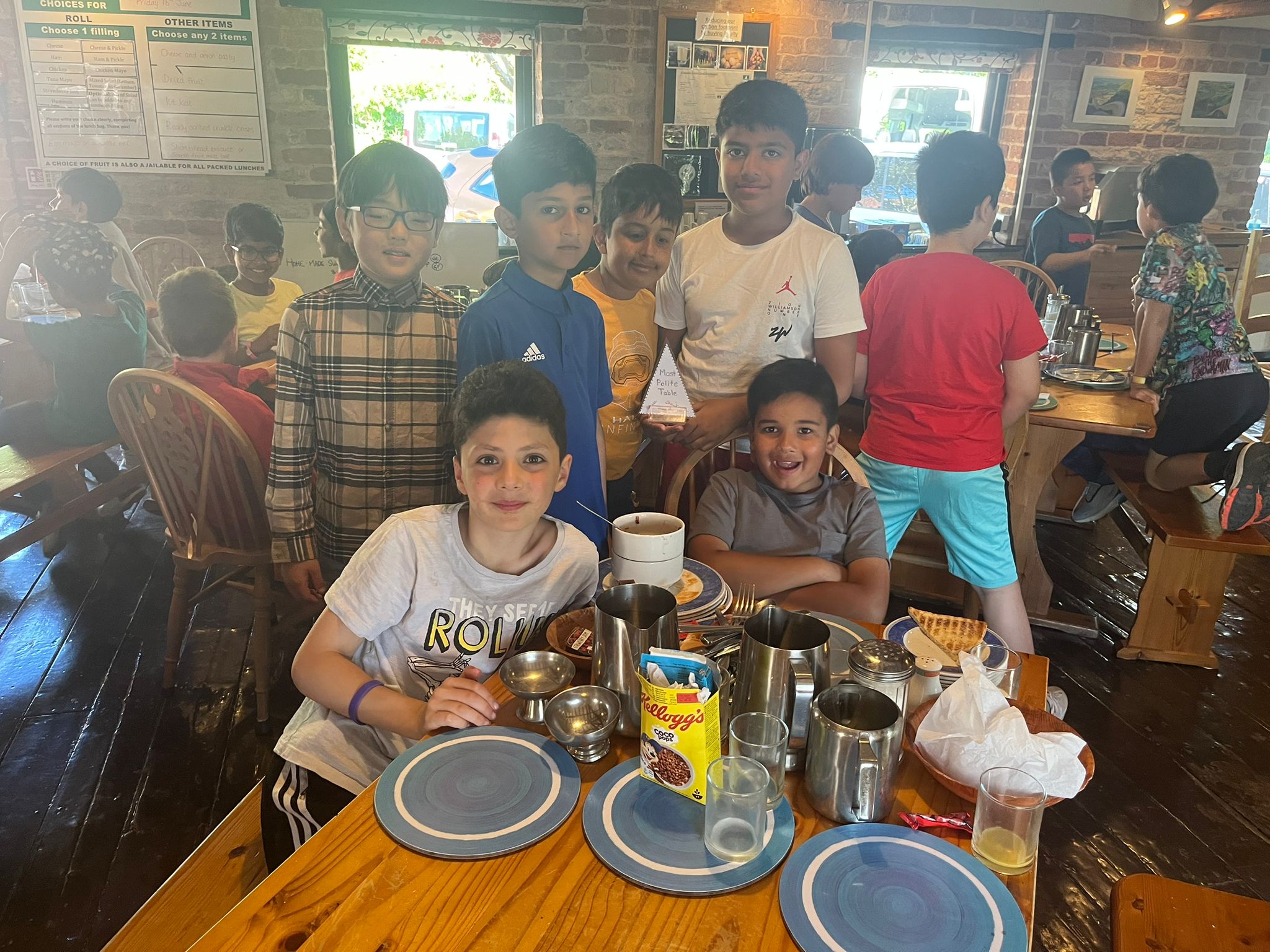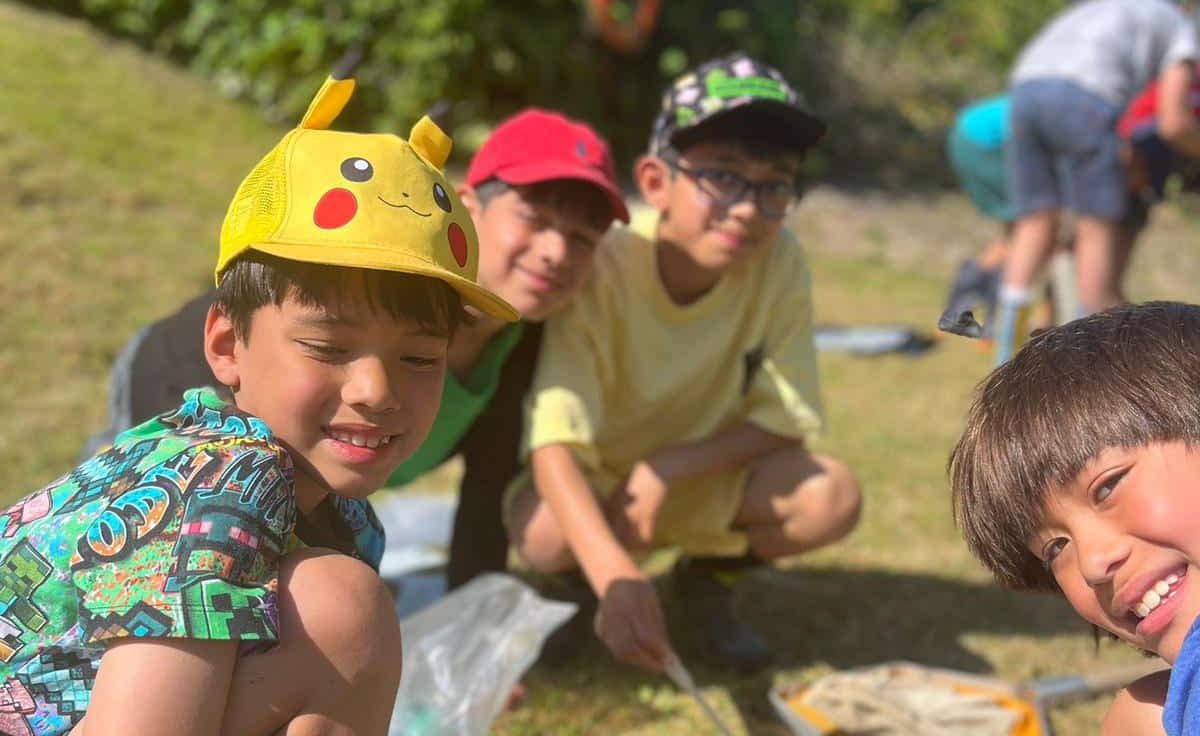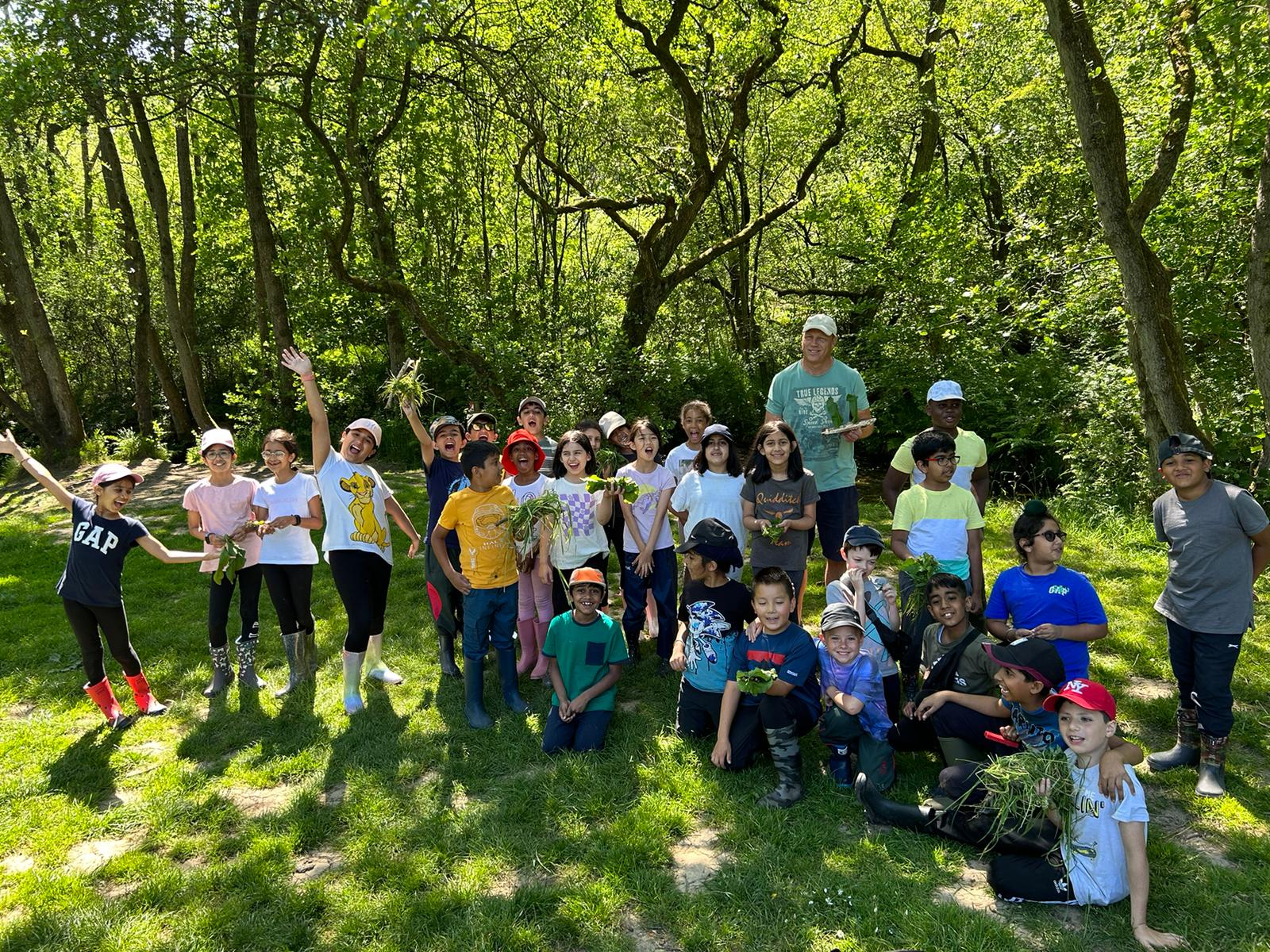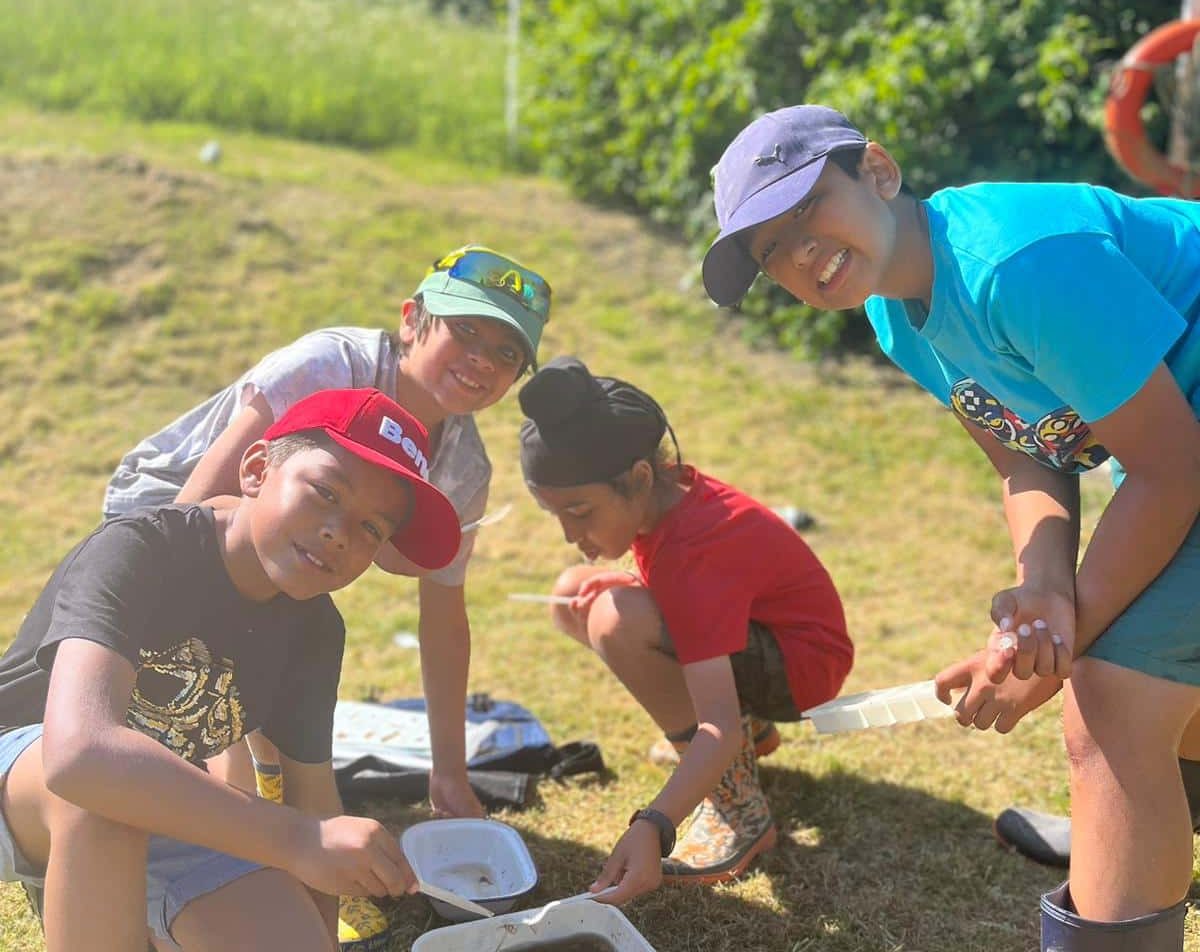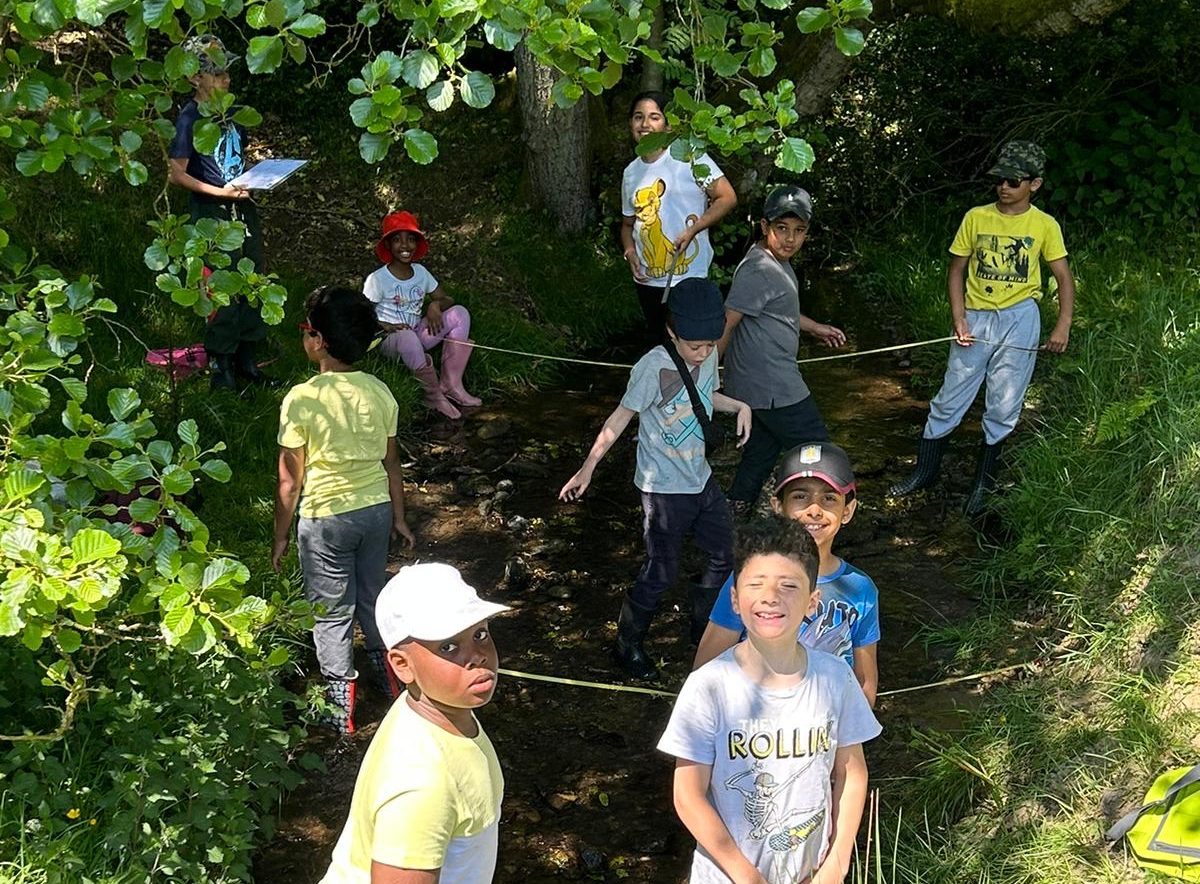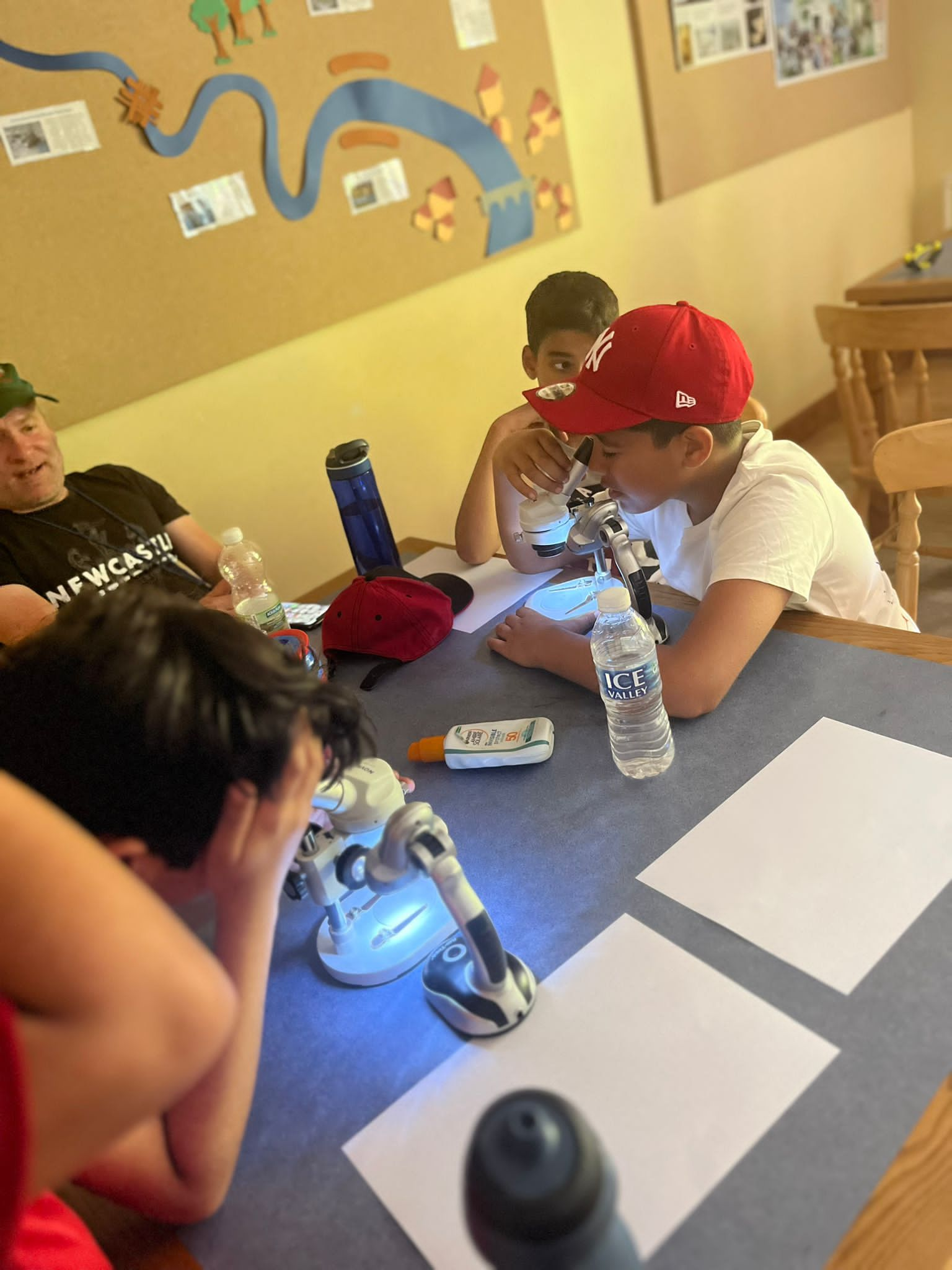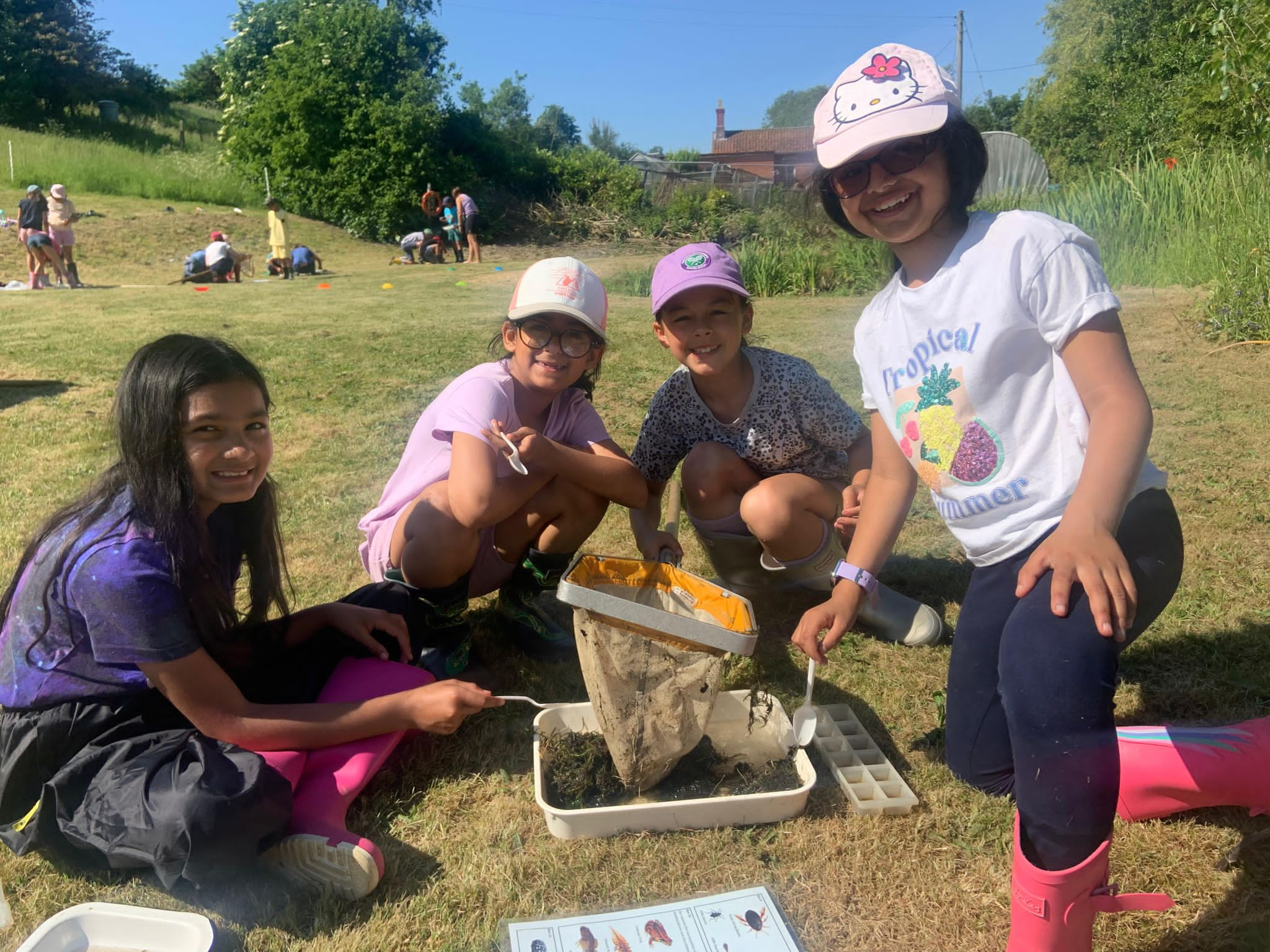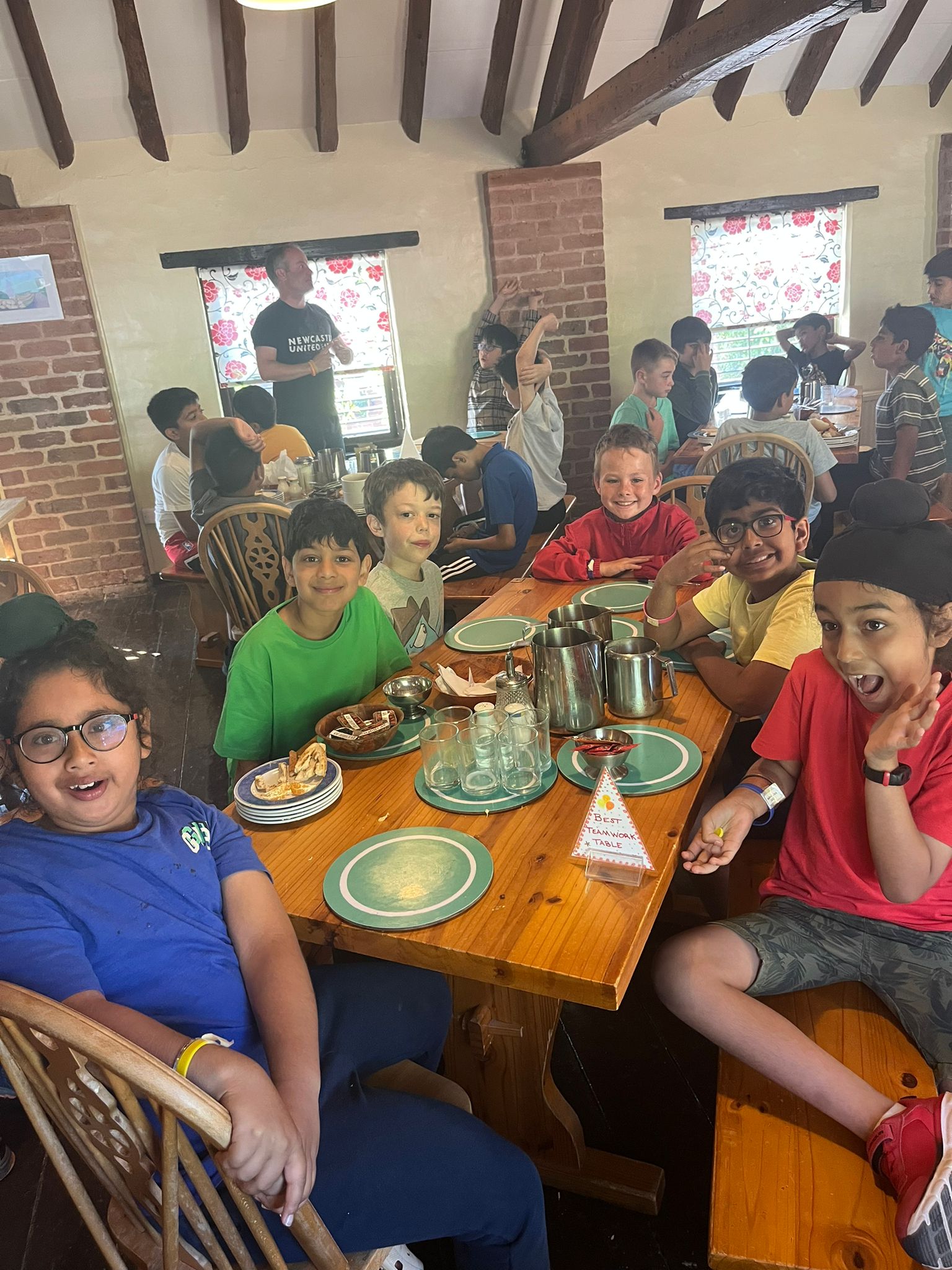 The final morning
Pupils had an early start this morning ready for a trip to the beach and rock pooling before the journey home.